posted in Mac . Iphone . Ipad
Monday, 04 February 2013
from
Jimbaran, Bali
/

Indonesia
listening

Depeche Mode Playing the angels
I am in a great house in the south south of Bali, more pictures will follow soon... Anyway, I continue by HIGHLIGHT posts, here comes the ipad/iphone app :
Flipboard
. I guess a lot of people new it but talking with some friends, it seems not... It is a kind of "personal magazine" app, as it take your social media sources and do a real "flip" magazine... So great idea, so usufull... start to use it and you will understand...
(as I am french, the images show french version, of course...)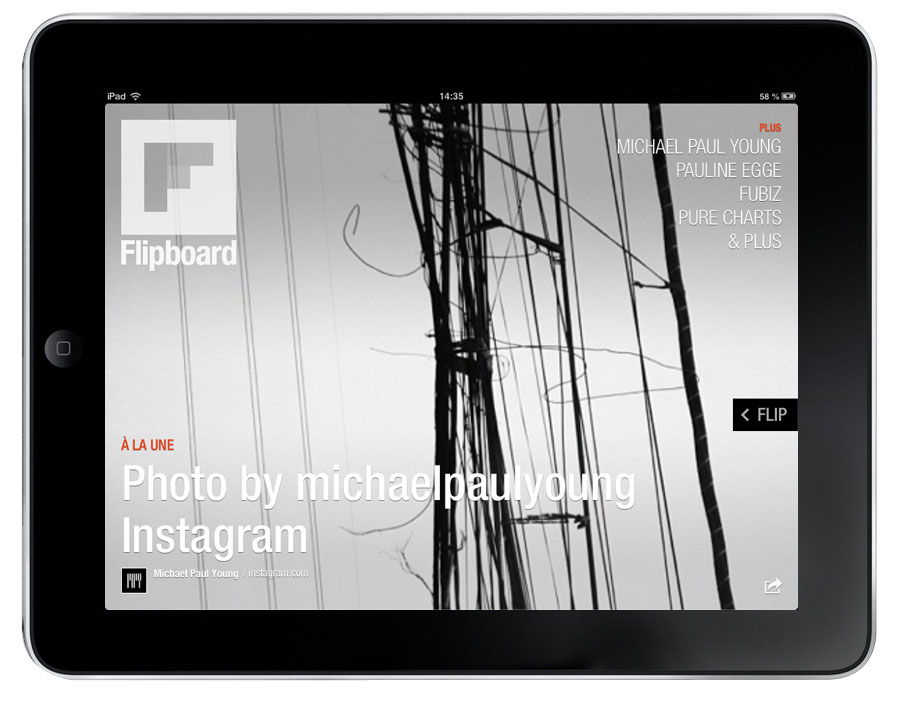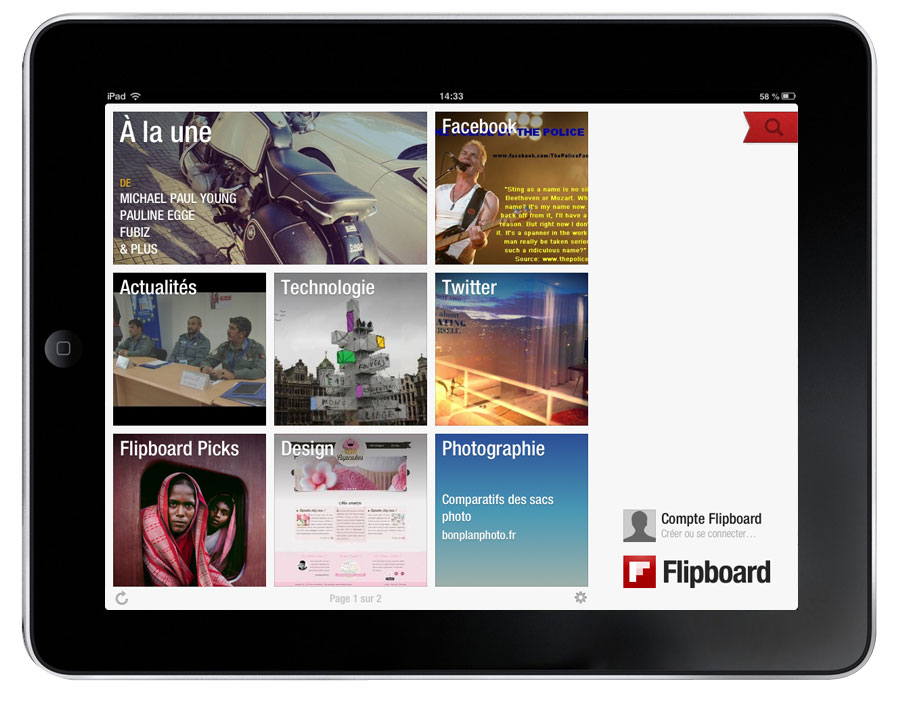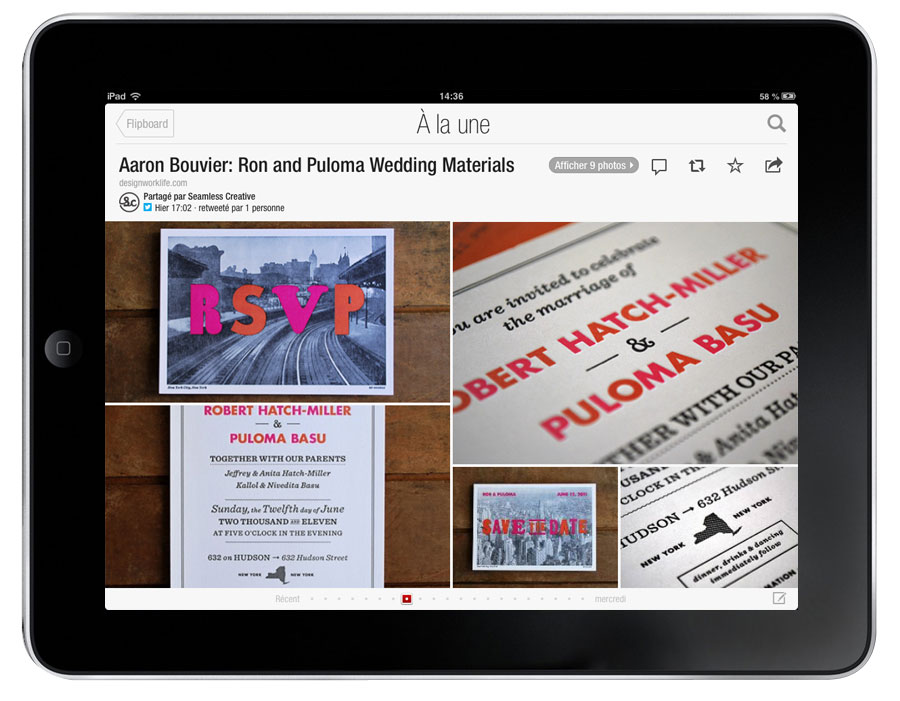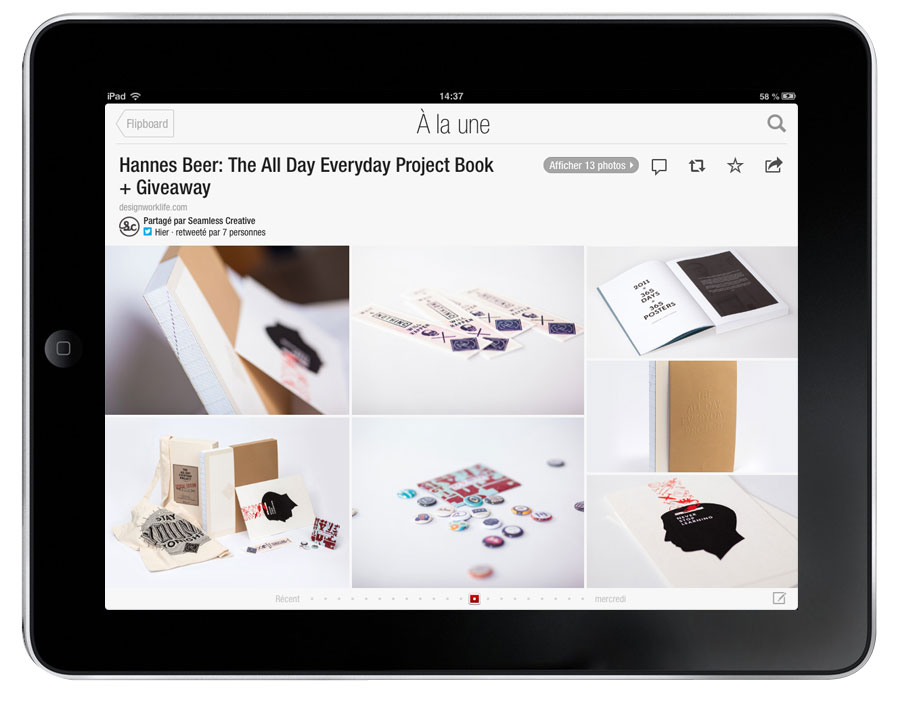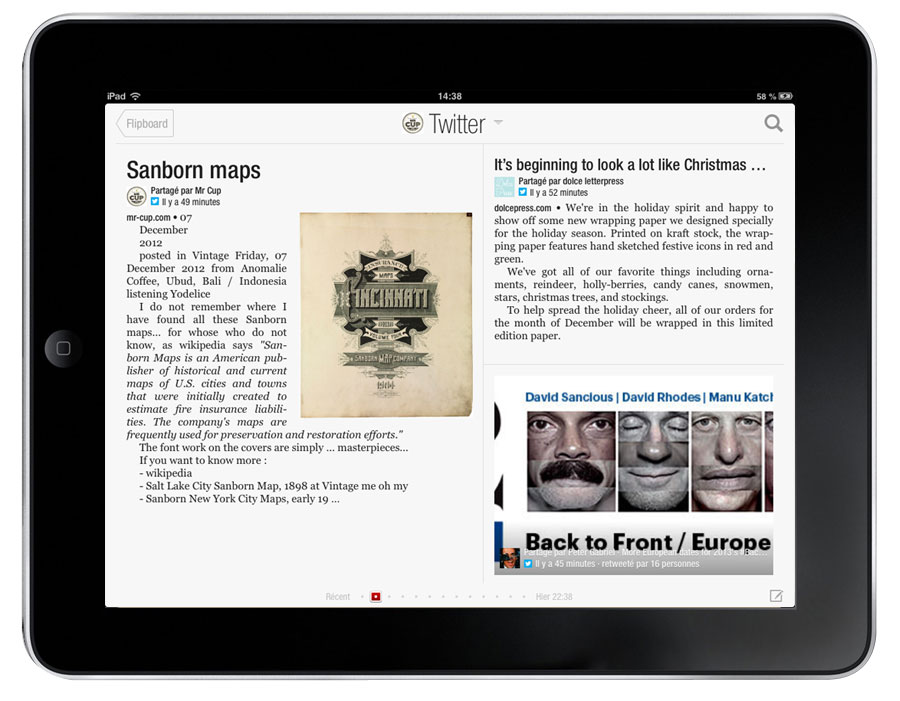 Do you use flipboard to view graphic exchange ? Please send me screen capture at barral.fabien(a)gmail.com
Credits & infos
All image layouts and written content by Fabien Barral otherwise noticed. Please be responsible and give credit when credit is due. Thank you. All photos "by MrCup" must also be credited and linked to the original post. I ask that you do not use my exact layouts or designs without permission or without noting its origins on your post. MrCup® is a registered trademark of SARL BARRAL CREATIONS®, Inc. All rights reserved.
I only highlight products that I would be likely to use personally.