The SALE on
Wood products continue at -40% for
another week, before August new projects ! I was looking for a way to show which of the wood letters are now sold out... I know it limitate the words composition, hope you can found what you want ! Some people are mixing collection, good idea too !
Do not forget you get a free letter if you order more than 4... 5 to 8 letters : 1 free letter / 9 to 12 letters : 2 free letters / 13 to 15 letters : 3 free letters / More than 15 letters : 4 free letters
Collection 1 / Teck recycled wood
Sold out letters : G . L . M . N . O . R . S . T . Y . 3 /
11,4€ instead of 19€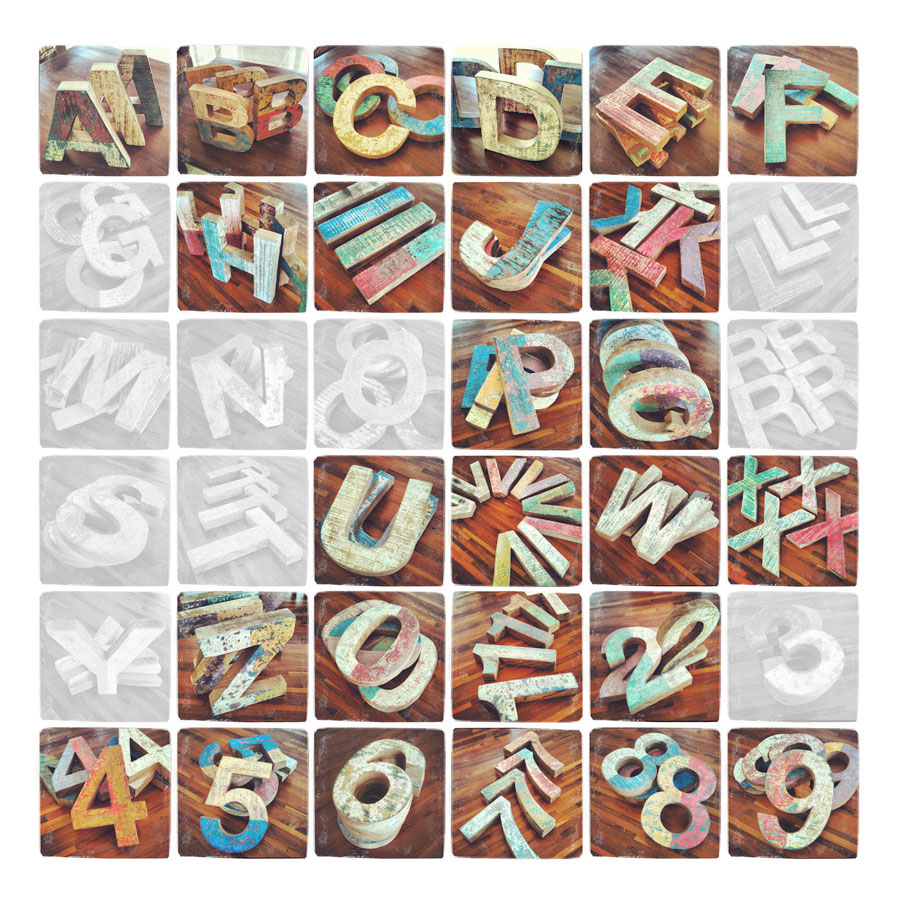 Collection 2 / raw suar wood
Sold out letters : A . C . E . H . K . L . M . R . W /
10,2€ instead of 17€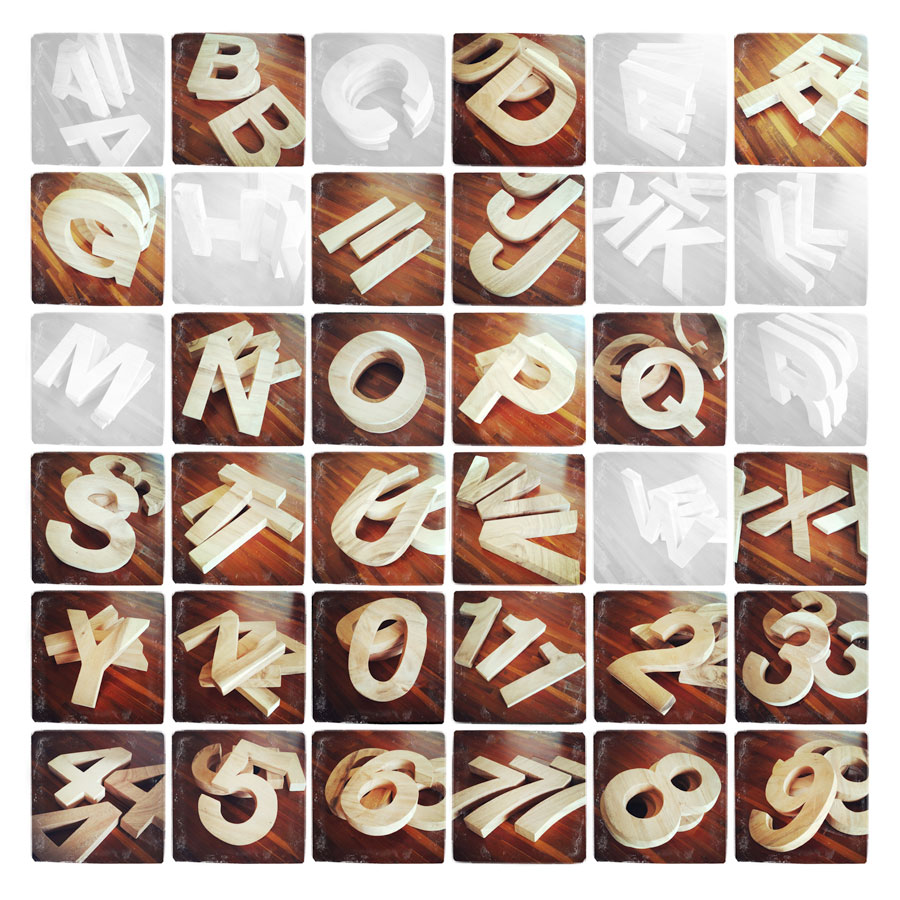 Collection 3 / raw wood + recycled metal
Sold out letters : M . R . Z . & /
12€ instead of 20€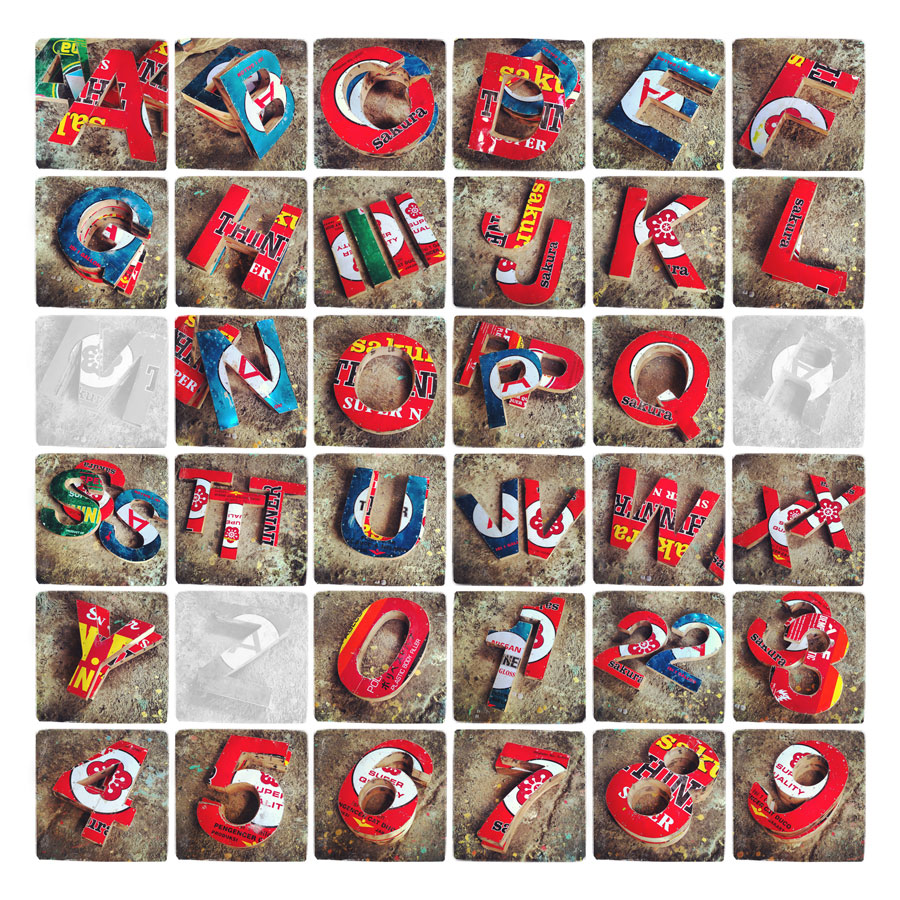 Also, I figure out I never share the catalog I have done for the wood products made in Bali... I done it earlier in january, at this time the 3td collection was not finished ! But I guess it could interest you. Here comes some pages presenting the "makinf of" the wood letters and
the wood holder
(
which is at 53,4€ instead of 89€ for the coming days only
;).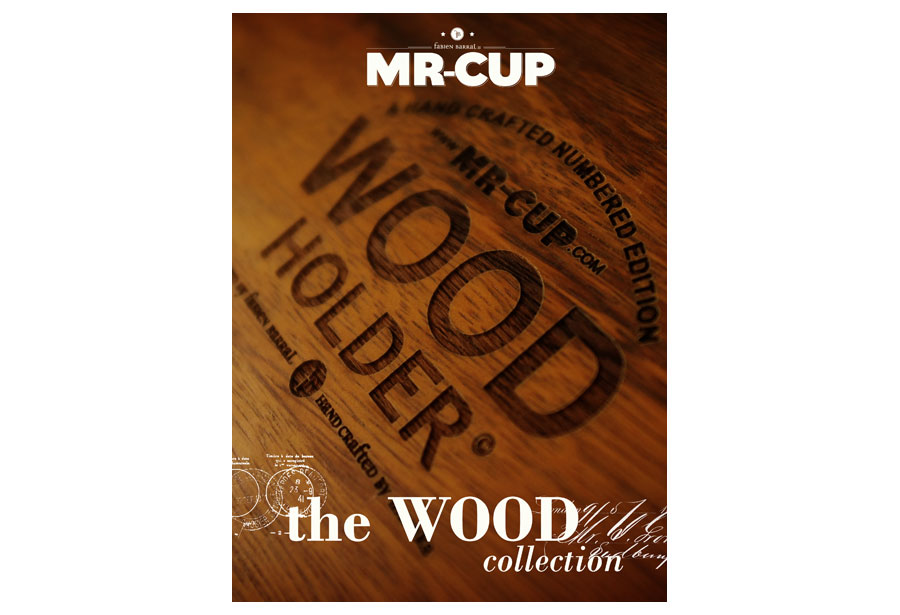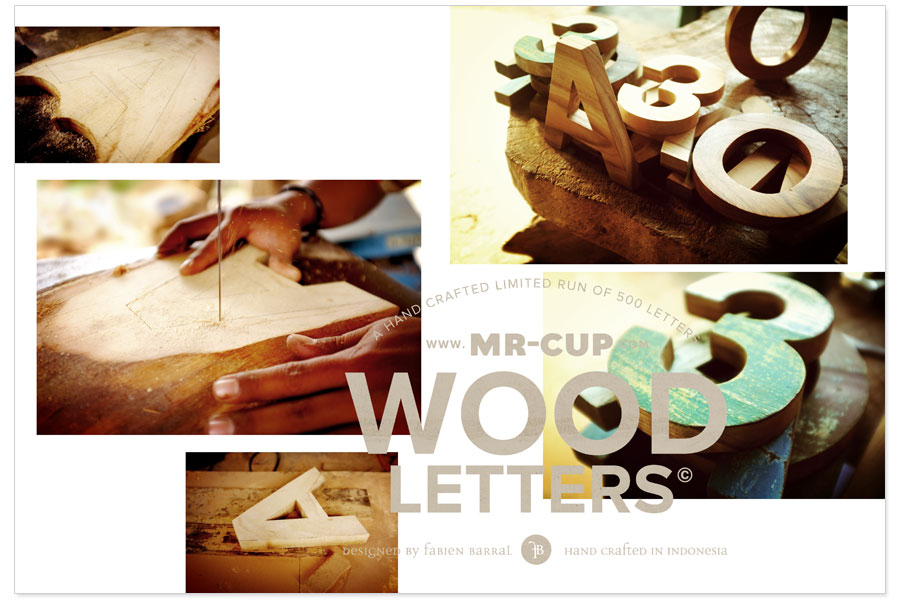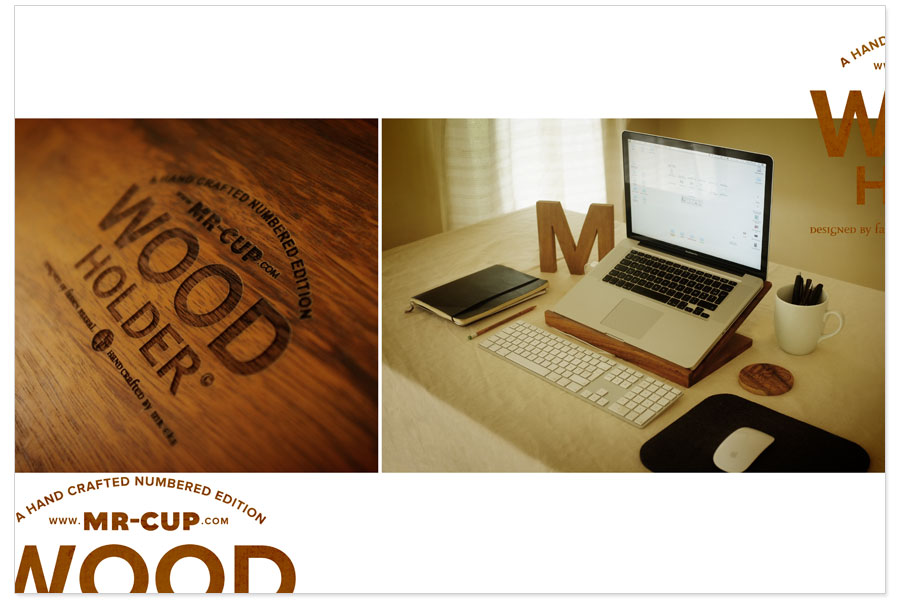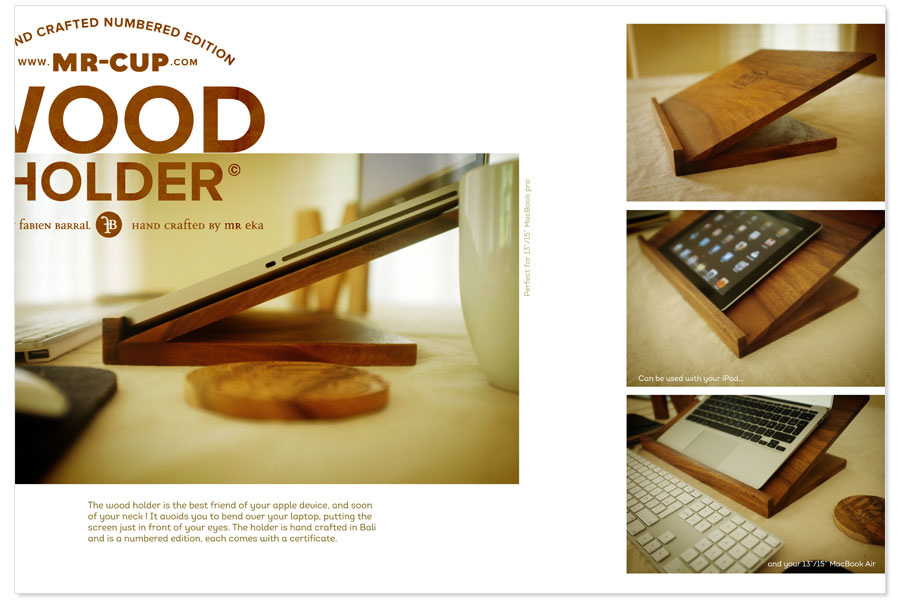 No Comments
Credits & infos
All image layouts and written content by Fabien Barral otherwise noticed. Please be responsible and give credit when credit is due. Thank you. All photos "by MrCup" must also be credited and linked to the original post. I ask that you do not use my exact layouts or designs without permission or without noting its origins on your post. MrCup® is a registered trademark of SARL BARRAL CREATIONS®, Inc. All rights reserved.
I only highlight products that I would be likely to use personally.