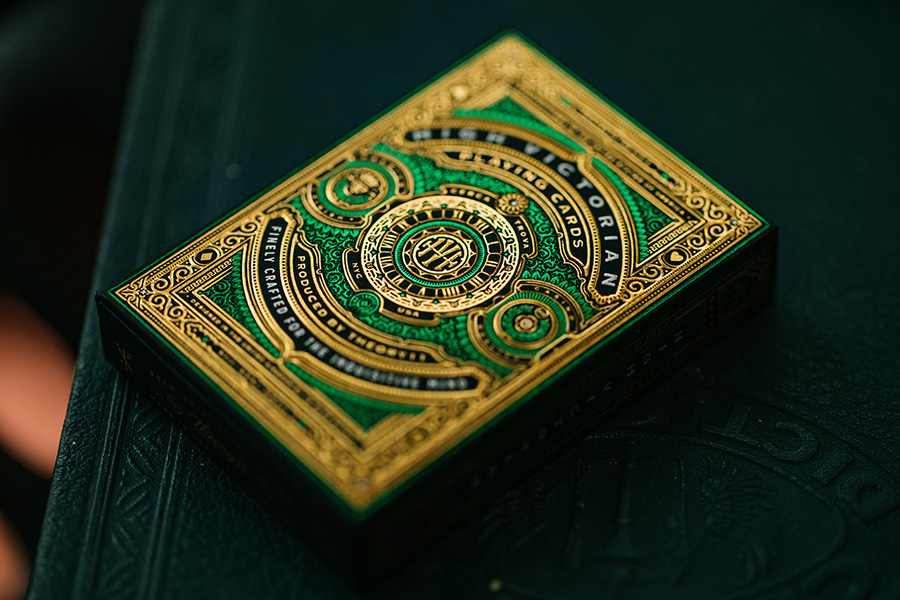 High Victorian by Joe White
This new deck by
Joe White
follow the
Contraband
one. You know Joe and his amazing detailed design as we work together on the (sold out)
2015 edition of the calendar
and he designed the front cover. Every single playing card within the High Victorian deck was designed from scratch - even the Aces, Jokers, and court cards exude the grand excess of ornamentation quintessential to the Victorian era. In a word: breathtaking.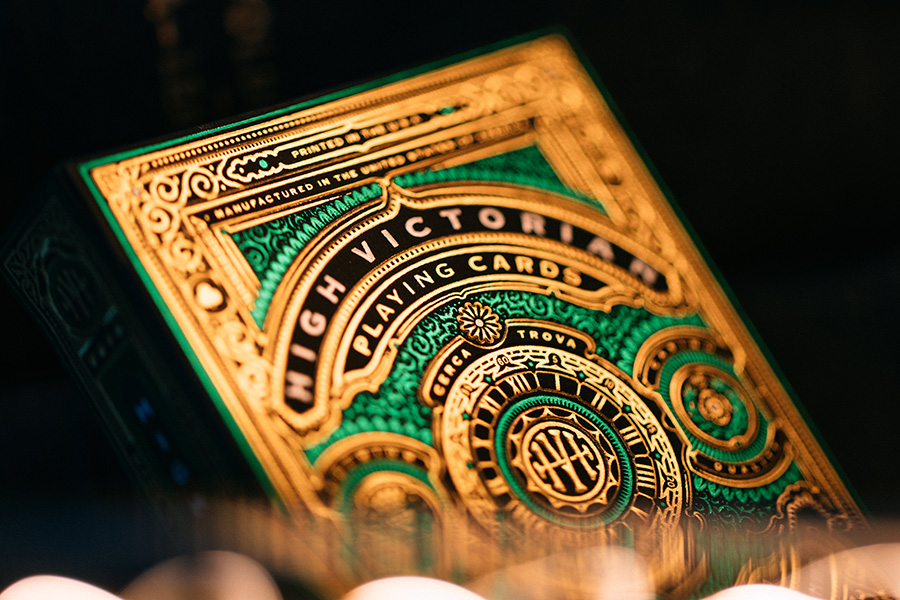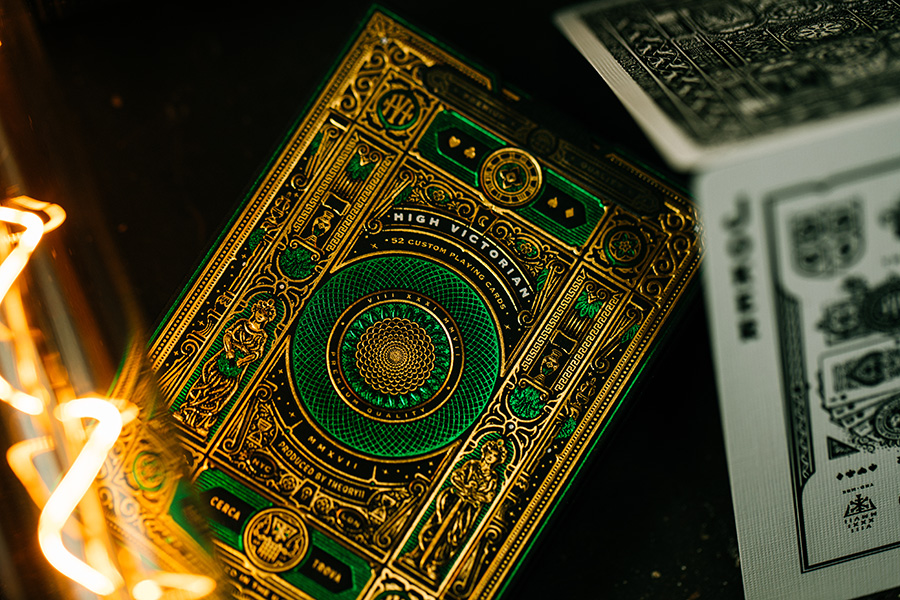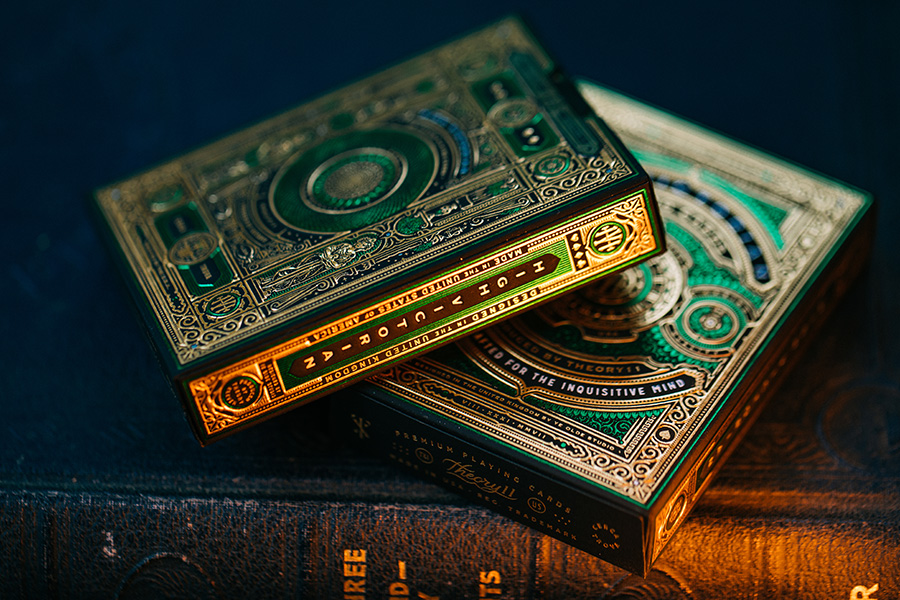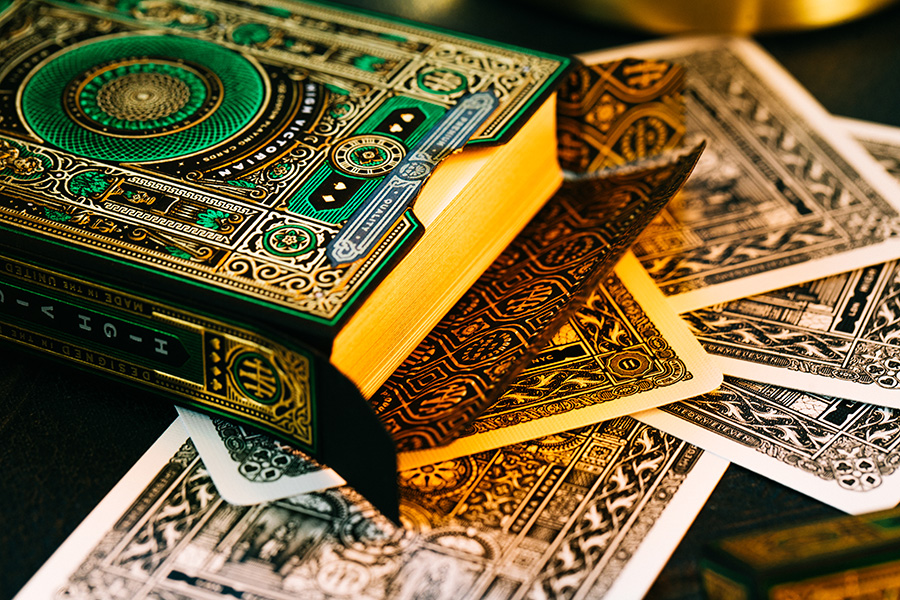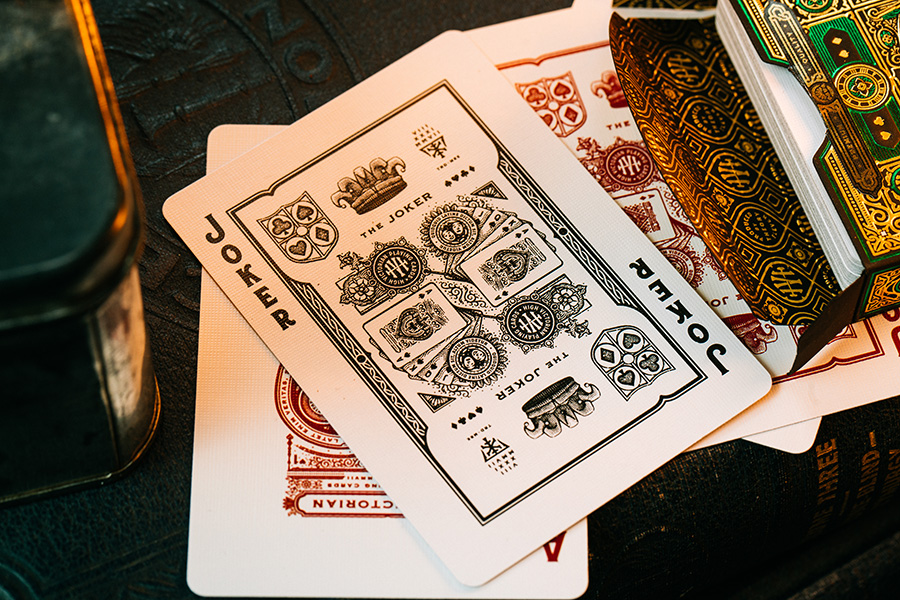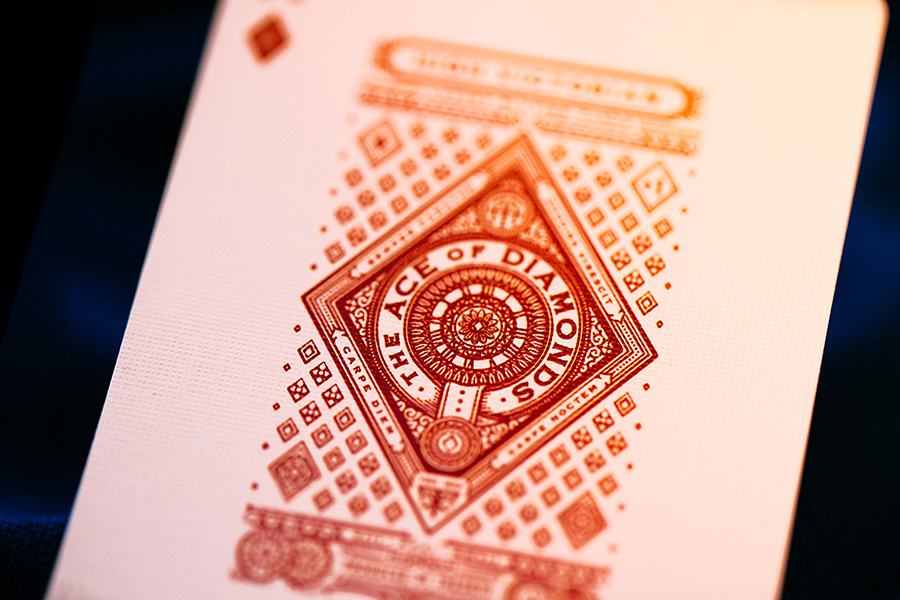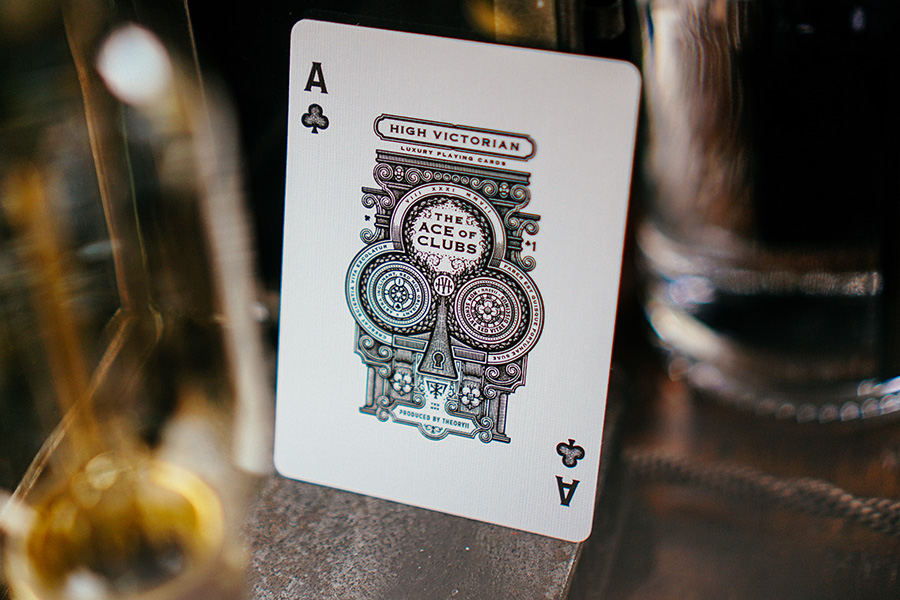 Antler letterpress edition by Ginger Monkey
Antler is a deck designed by
Tom Lane
, who also creates this year edition of the front cover of the
letterpress calendar
! This Tobacco Brown back design features two Twin Bucks enshrined within beautiful flourishes that mimic the lush forest of Yosemite National Park. The Ace of Spades features a noble Buck with herbaceous ornamentation crowning his dignified antlers, and each Joker offers the Antler name. The tuck case is letterpress printed on premium craft paper with foil accents and sculptural embossing.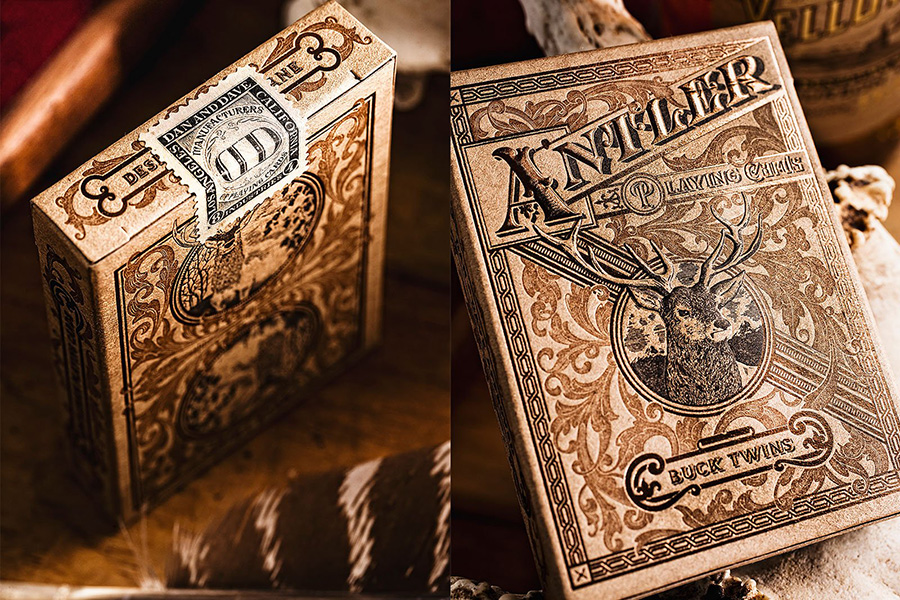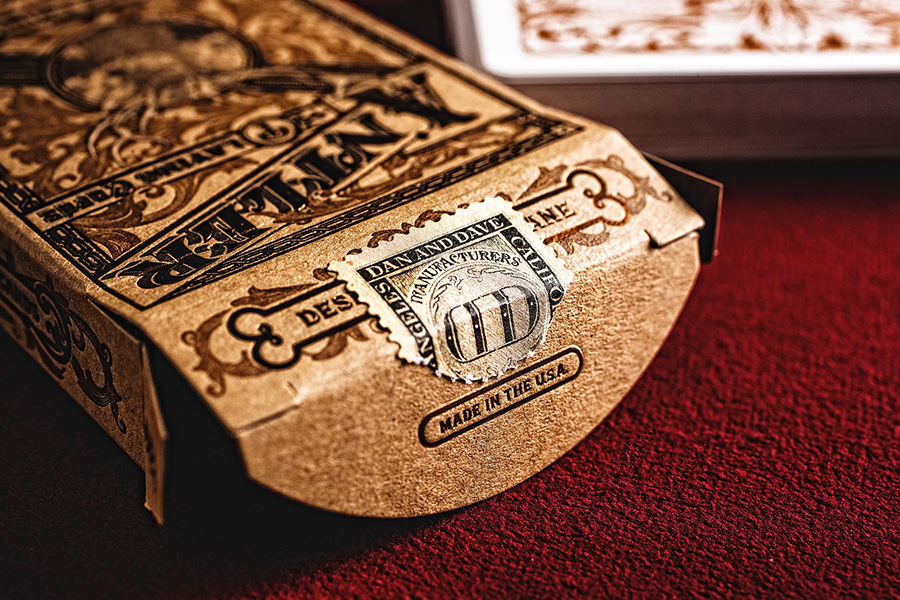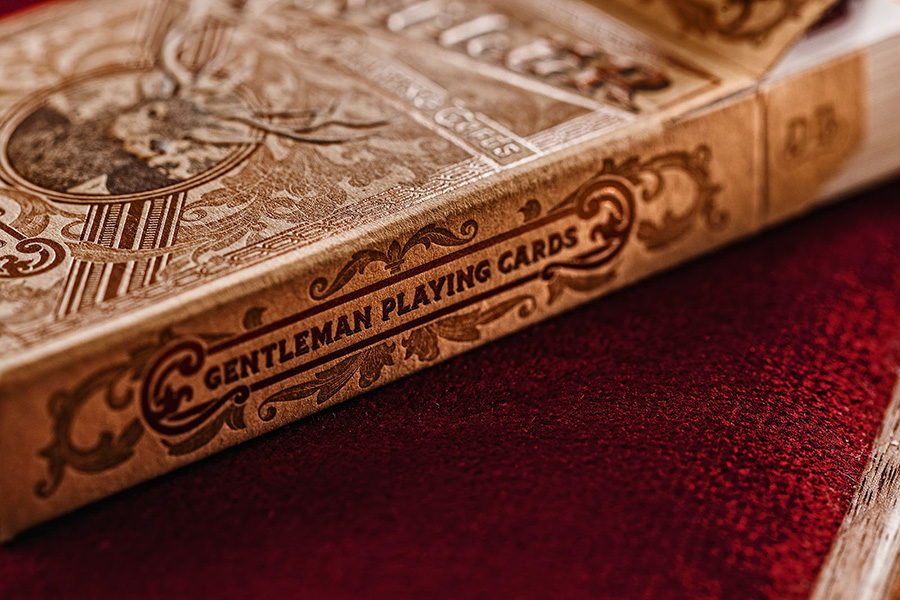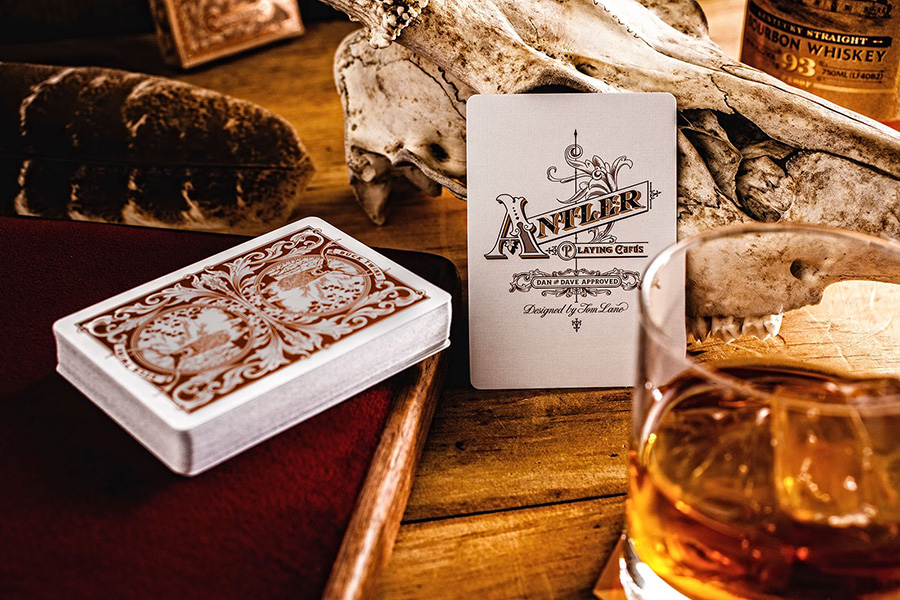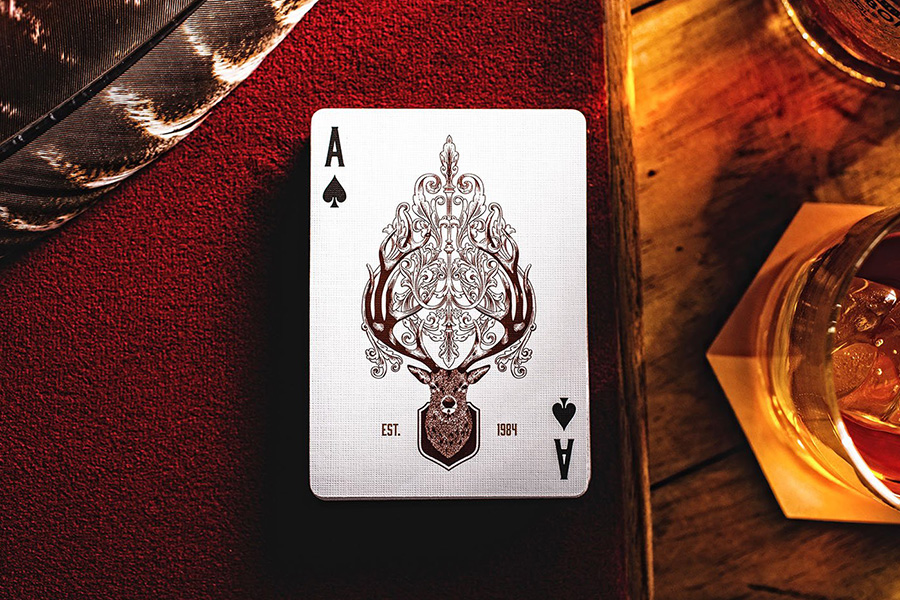 The Sons of Liberty by Jeff Trish
I contact
Jeff Trish
as I love his design of this deck, and I am pleased to say he participates in
this year edition of the calendar too
! Illustrated in a woodcut style with intricate details throughout, custom court cards, Ace of Spades, Jokers and subtle variations in all the spot cards make this deck completely unique all around. The cards feature narrow white borders, metallic inks, and come packaged in a luxurious tuck case with a perforated seal.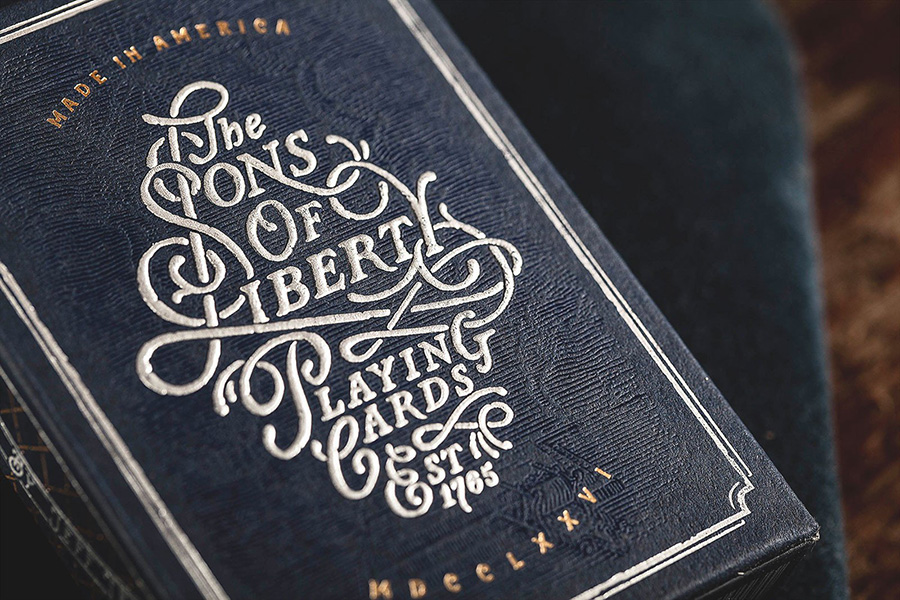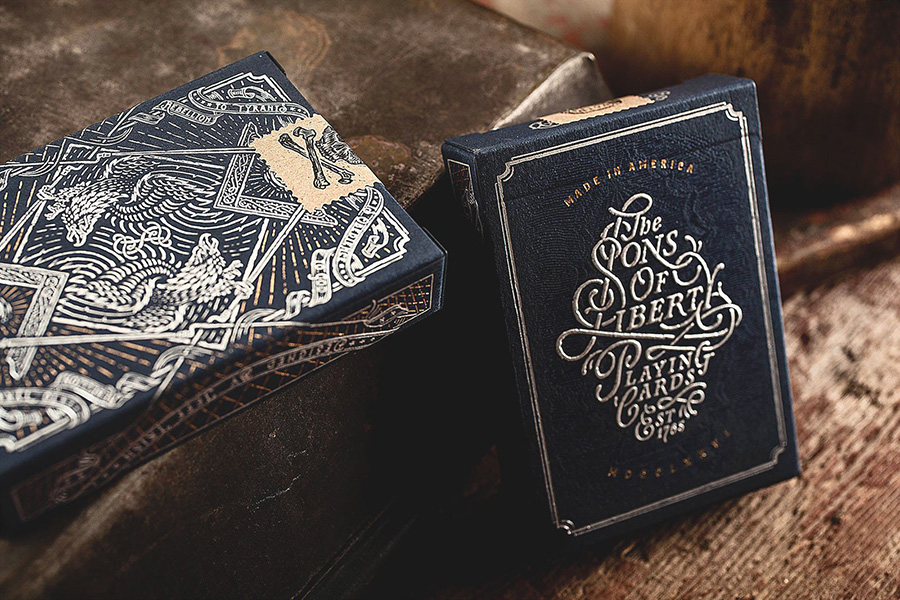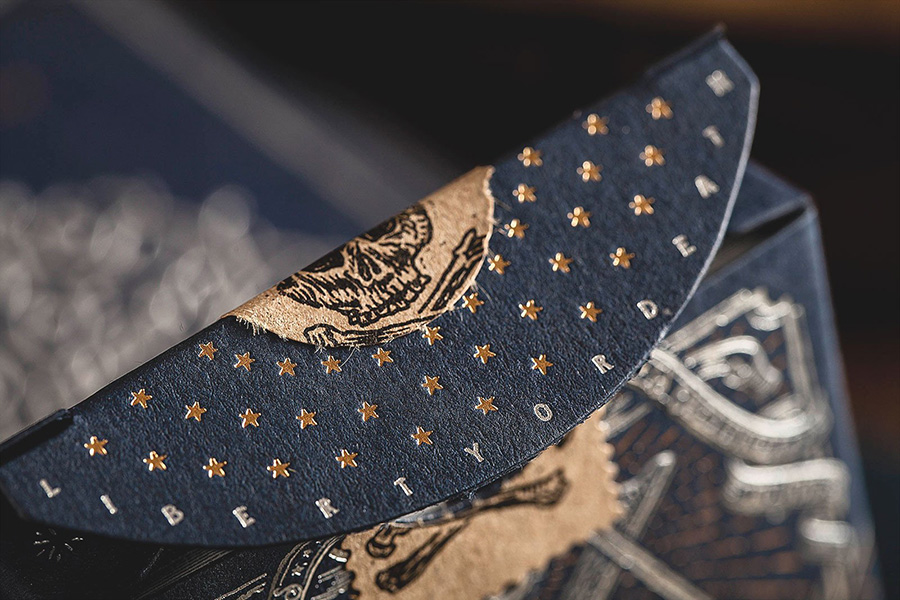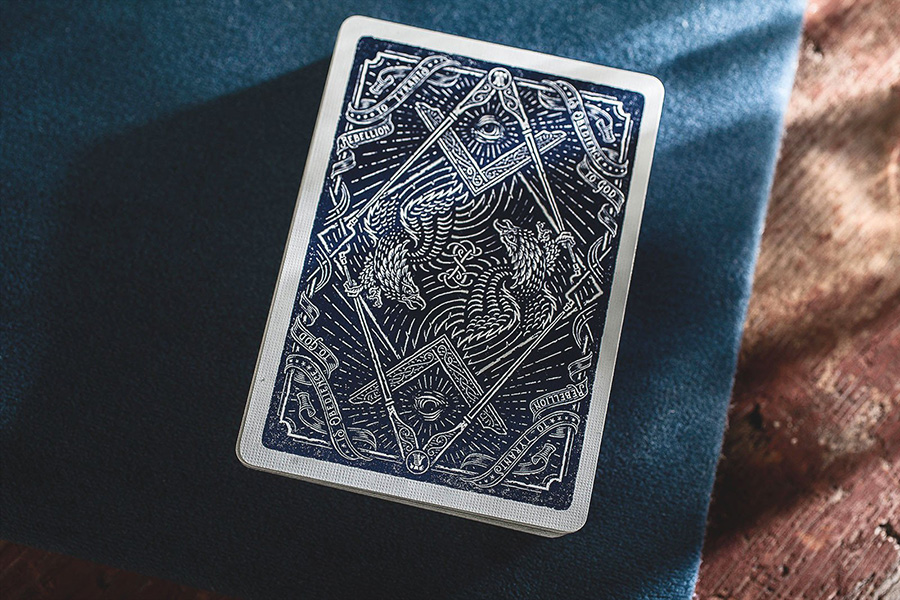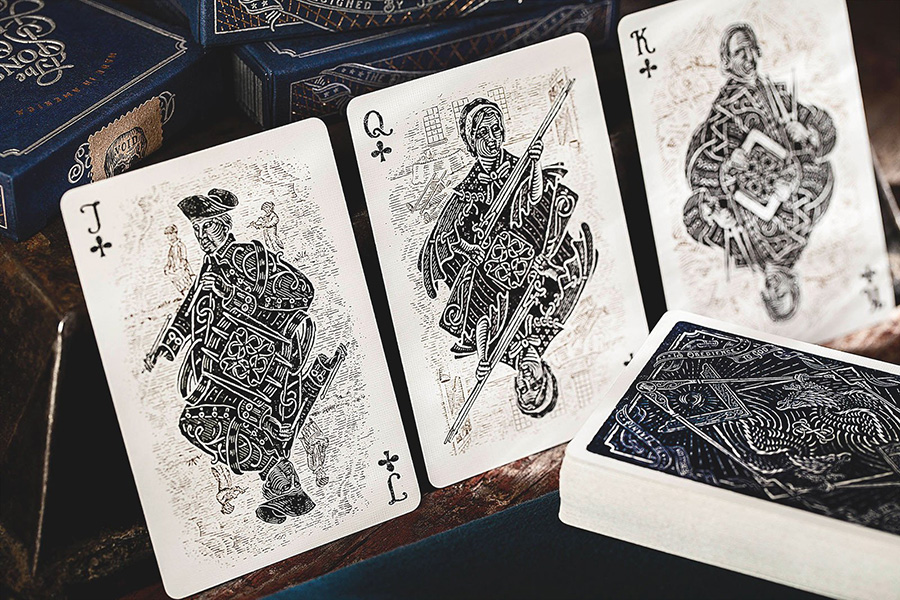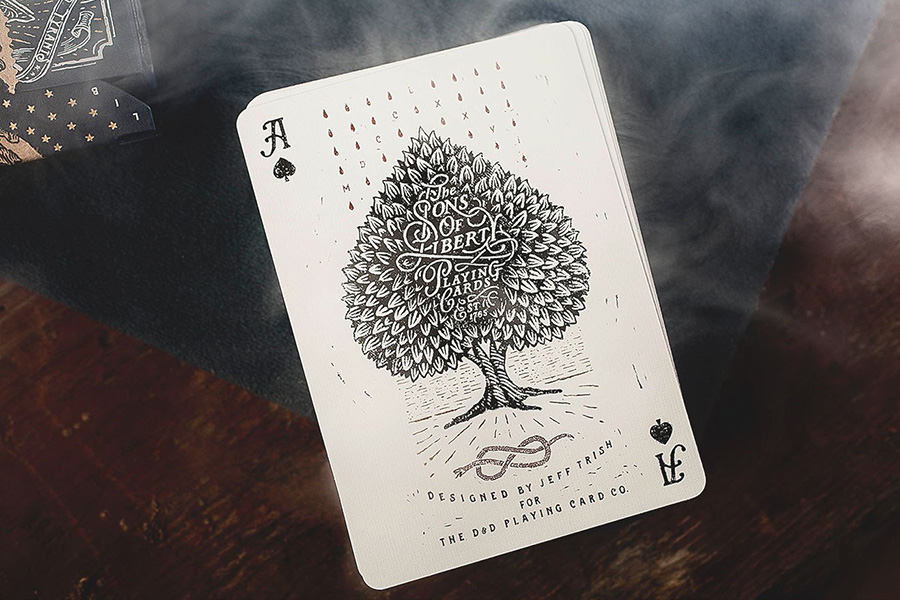 As both
Tom Lane
and
Jeff Trish
participate in this year calendar I propose you 2 packs with the calendar (Deluxe or Normal) and their decks.
Credits & infos
All image layouts and written content by Fabien Barral otherwise noticed. Please be responsible and give credit when credit is due. Thank you. All photos "by MrCup" must also be credited and linked to the original post. I ask that you do not use my exact layouts or designs without permission or without noting its origins on your post. MrCup® is a registered trademark of SARL BARRAL CREATIONS®, Inc. All rights reserved.
I only highlight products that I would be likely to use personally.