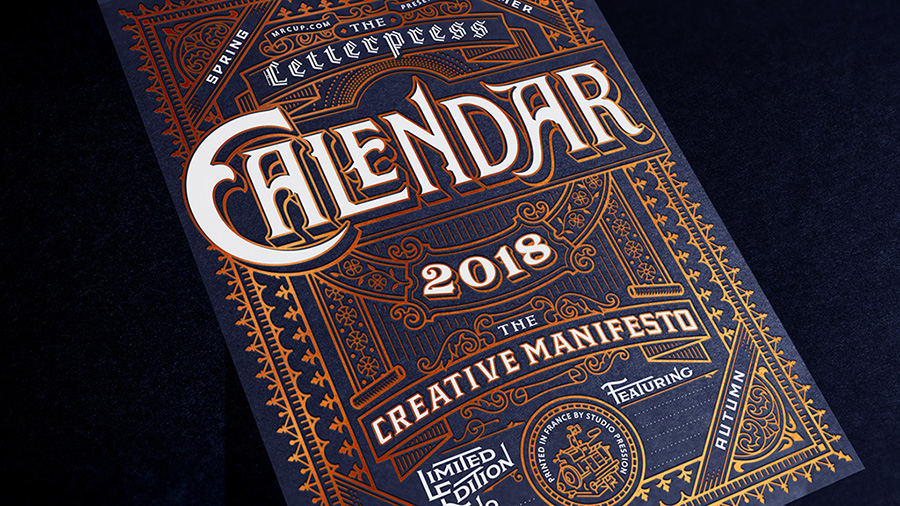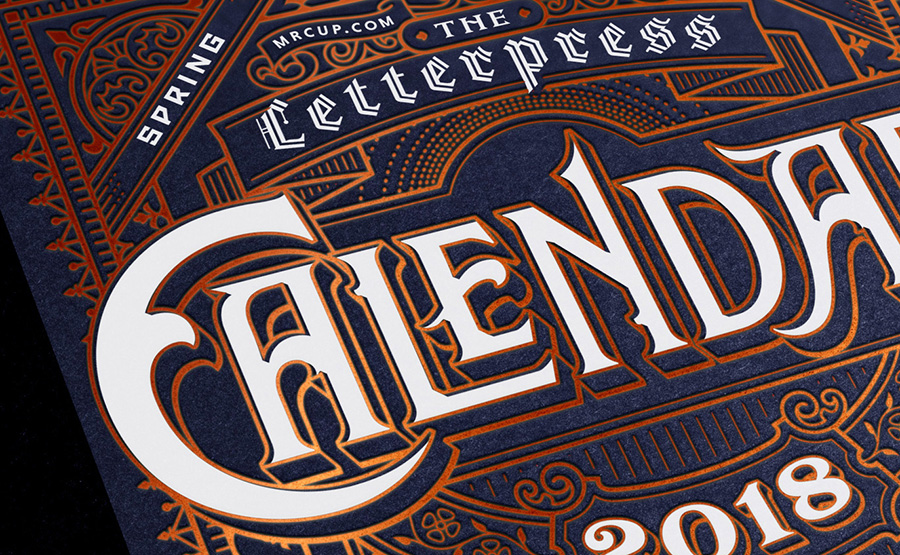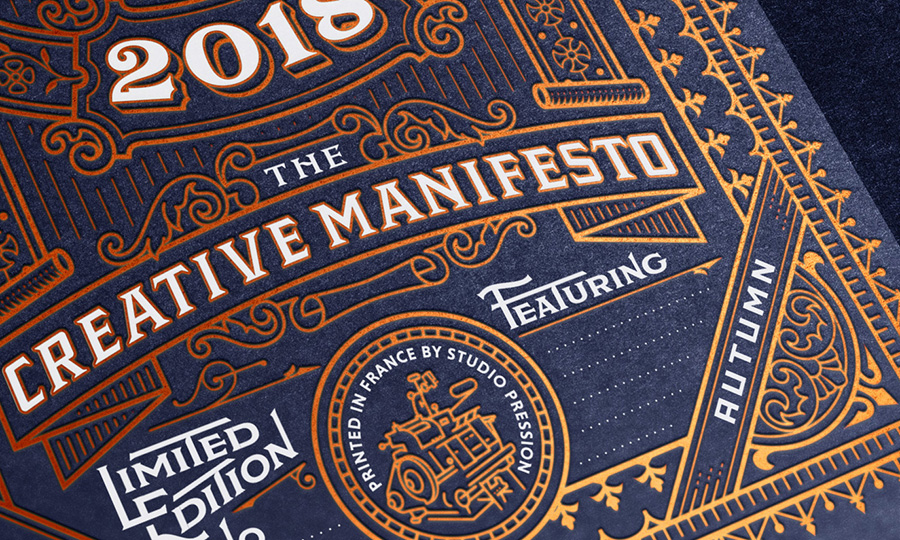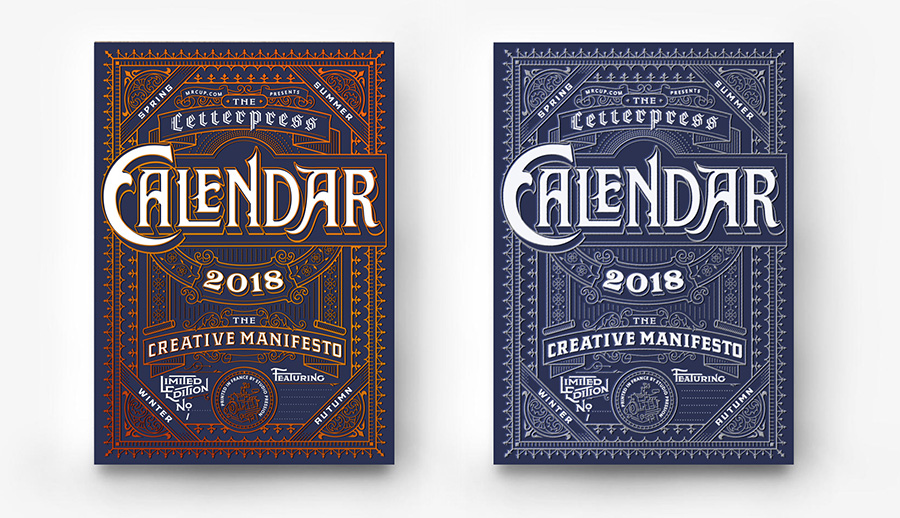 As every year, there will be 2 editions: the deluxe edition will be on dark blue paper, with copper foil and white foil. For the normal edition, i
f the paper is the same, it will ink printed and not hot foil as the deluxe edition. We will print in 2 colors with silver and white inks.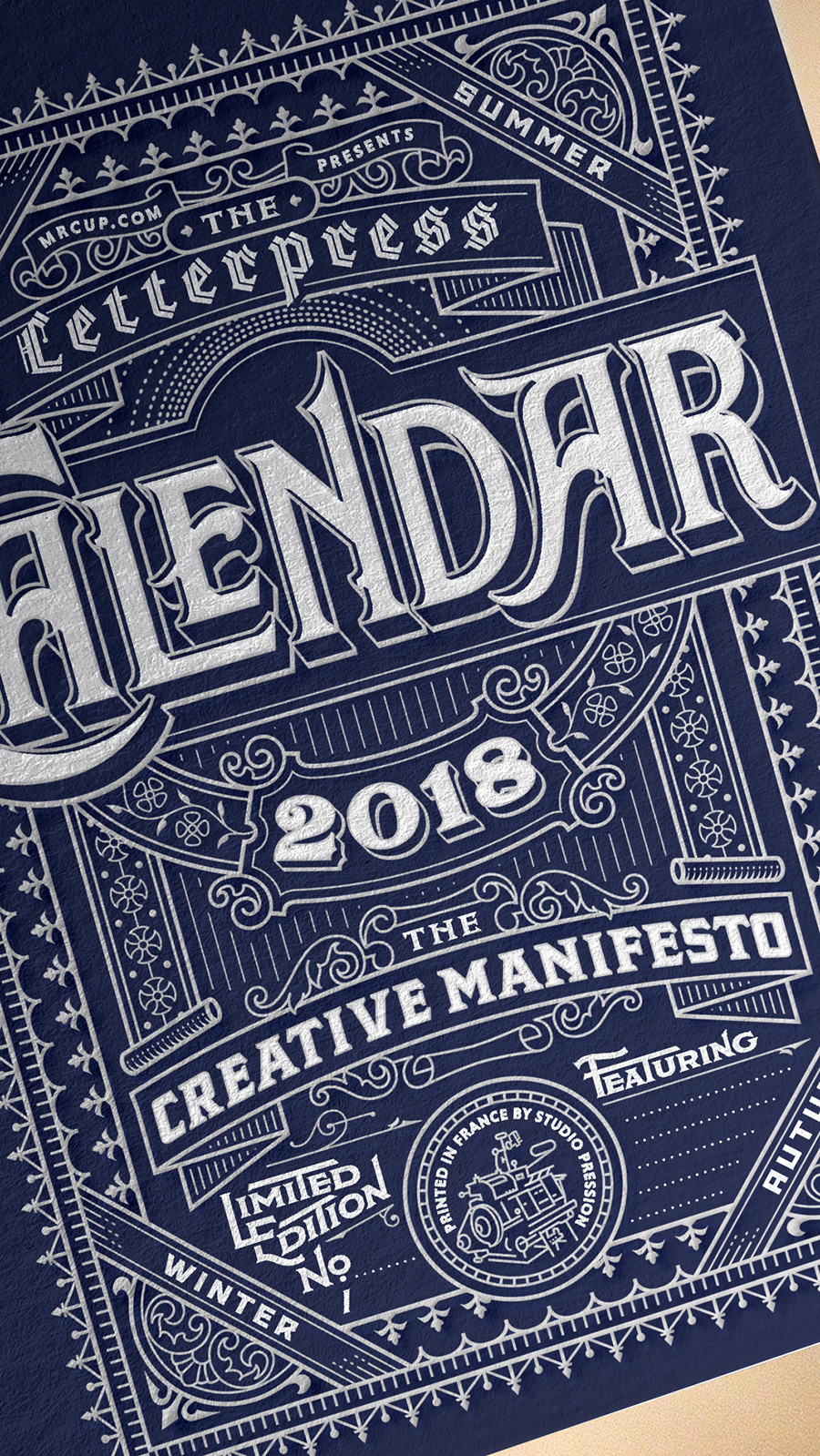 This year cover is designed by
Tom Lane known as Ginger Monkey
. For every edition, I ask graphic designer and typographer to create unique font work. This year edition will feature unique designs by
Salih Kucukaga
,
Nick Misani
,
Reno Orange
,
Keith Tatum / The Type Hunter
,
Jeff Trish
,
Stefan Kunz
,
Lauren Hom
,
Jef Millotte
,
Kelli Anderson
,
Francis Chouquet
and Me!
Credits & infos
All image layouts and written content by Fabien Barral otherwise noticed. Please be responsible and give credit when credit is due. Thank you. All photos "by MrCup" must also be credited and linked to the original post. I ask that you do not use my exact layouts or designs without permission or without noting its origins on your post. MrCup® is a registered trademark of SARL BARRAL CREATIONS®, Inc. All rights reserved.
I only highlight products that I would be likely to use personally.