posted in Shop updates
Thursday, 10 October 2013
from
Home ! Maruéjols Les Gardons
(near

Alès / Nîmes / Uzès

)
/

France
listening

Grey Reverend
A little reminder that the
2014 Letterpress calendar
, is available on pre-sale. I figure out few people only read the latest blog posts ! The other day, someone was really suprised when I told him I have an online shop, after saying he visits the blog every day ! So, I prefer to repeat myself !
The printing has now started and I will share first images as soon as possible. Half of the
"deluxe edition" are now sold, and I am very please with this. Some people ask what was "deluxe" on the deluxe edition, as you can see each card of the calendar has it's own color, and has the paper is very heavy (700 gm), the edges will be painted on the same color. The idea is to have a kind of edges rainbow at the end ! You also can get the
normal
edition,
final
calendar
should
be
ready to
be
send
early
november
.
Every order done during the pre-sale stage will get a special extra
item from my archives, AND you will also have the 2 first issues of THREE ebook for free ! As Georges Clooney would said "What else" !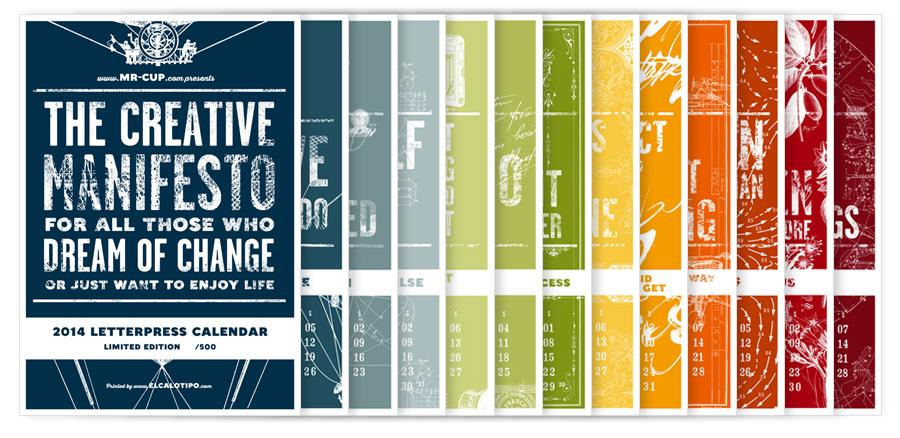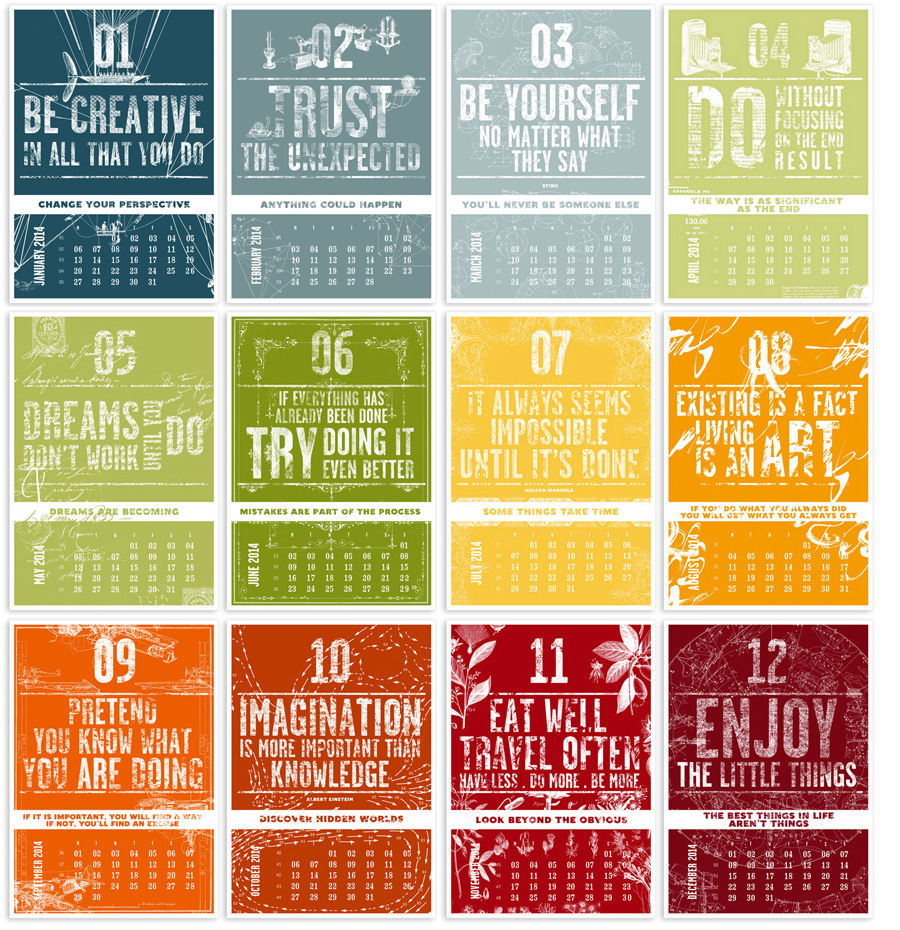 Credits & infos
All image layouts and written content by Fabien Barral otherwise noticed. Please be responsible and give credit when credit is due. Thank you. All photos "by MrCup" must also be credited and linked to the original post. I ask that you do not use my exact layouts or designs without permission or without noting its origins on your post. MrCup® is a registered trademark of SARL BARRAL CREATIONS®, Inc. All rights reserved.
I only highlight products that I would be likely to use personally.