posted in Shop updates | Print
Sunday, 25 January 2015
from
Paris
/

France
listening

U2 . How to dismantle and atomic bomb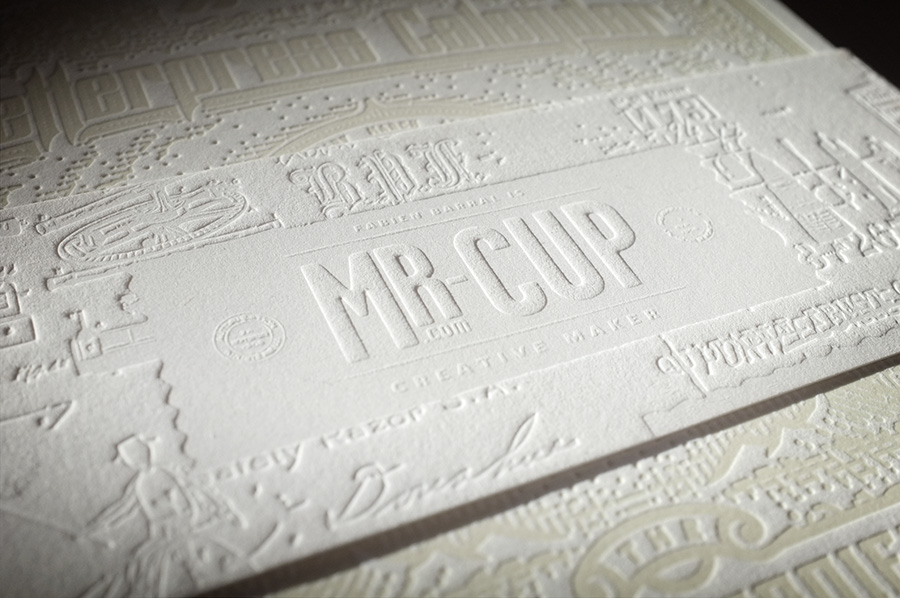 Final post about the calendar ! The special edition (Glow in the dark front cover and painted edges) are now sold out... well I keep 10 copies of the glow in the dark edition for a special coming project ! The normal edition is still available, and now at 20% off.
The calendar was featured on several sites as FPO (For Print Only), Howdesign, and a little interview about the process at I am the lab ! I also update my portfolio (the calendar, but also the Niepi magazine & my 2014 business card), and still working on an updated version of www.letterpress-calendar.com !
Here comes pictures of the final calendar to let you deceide if you want it !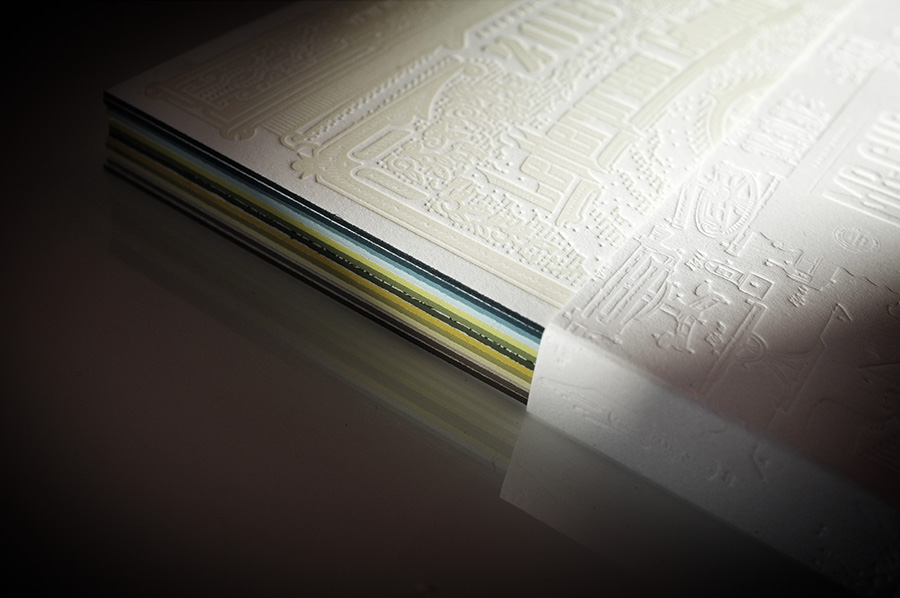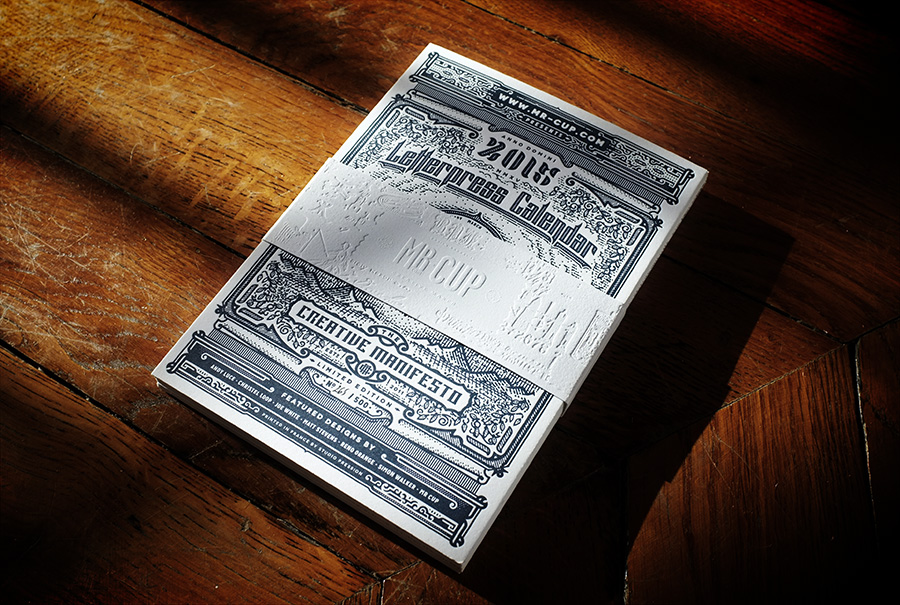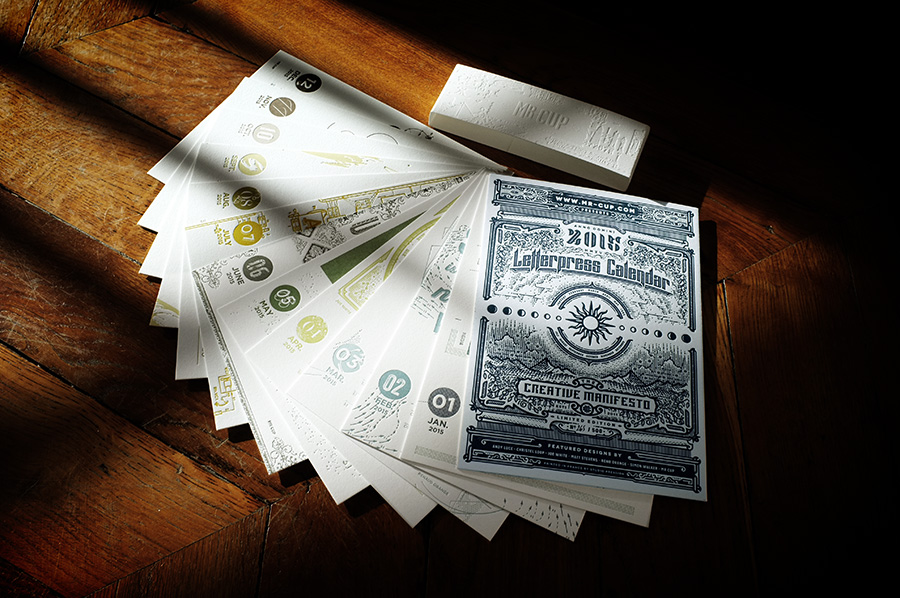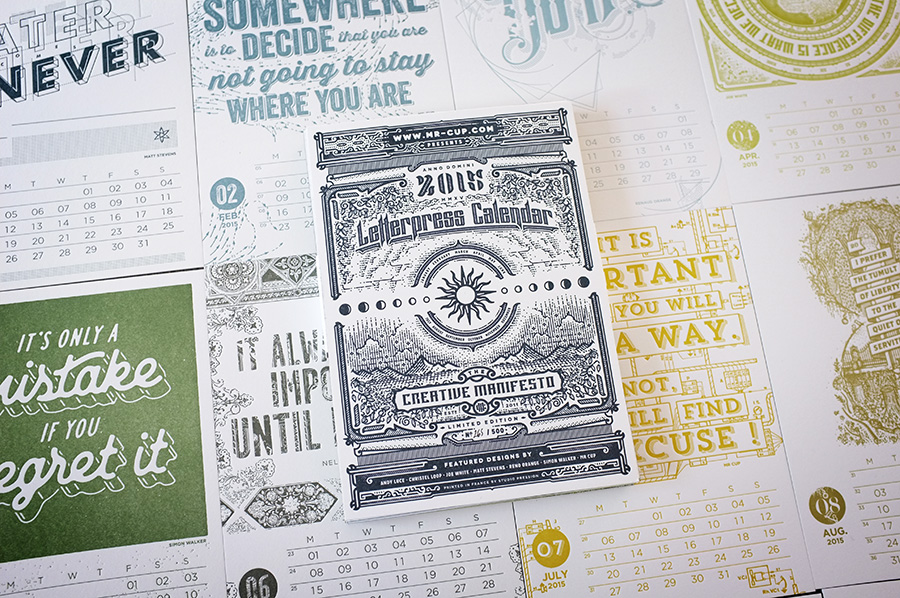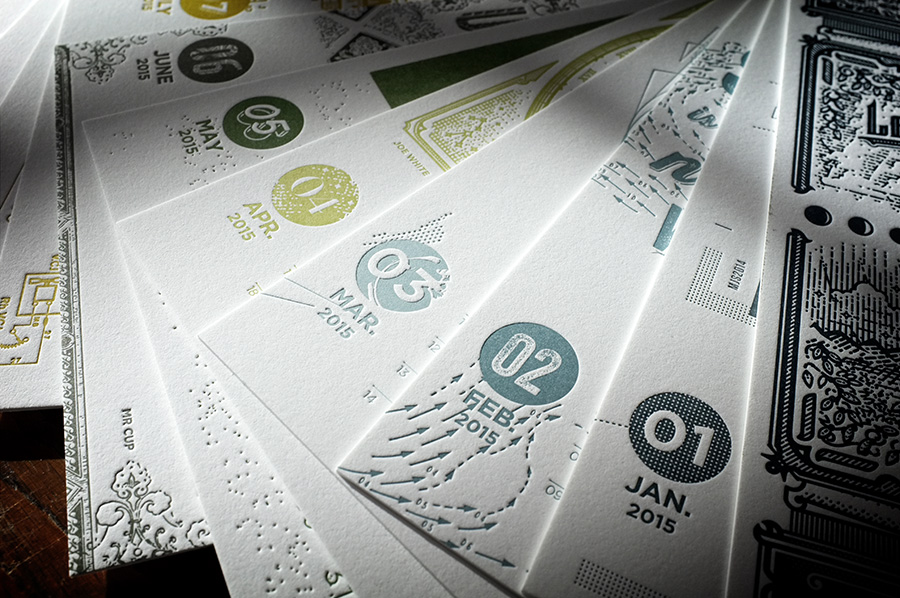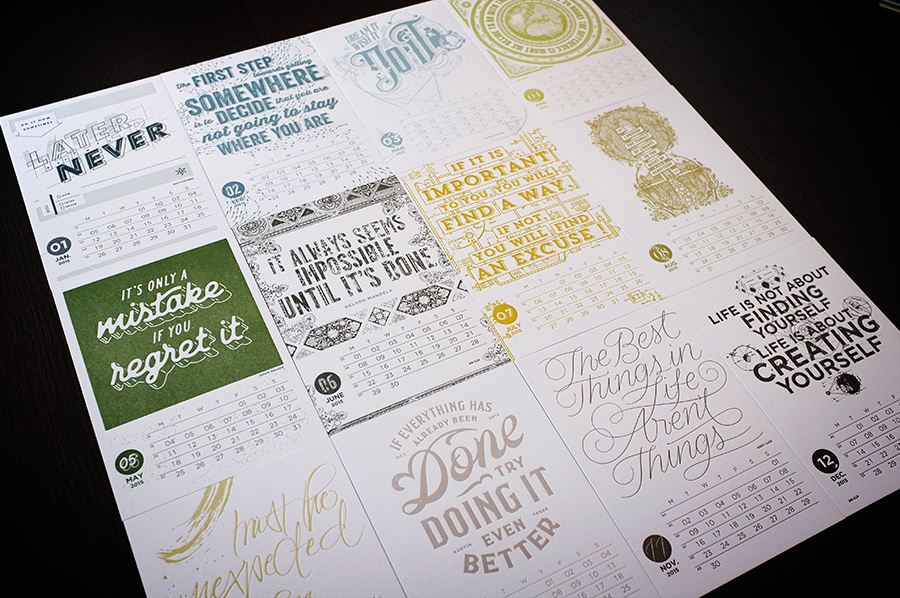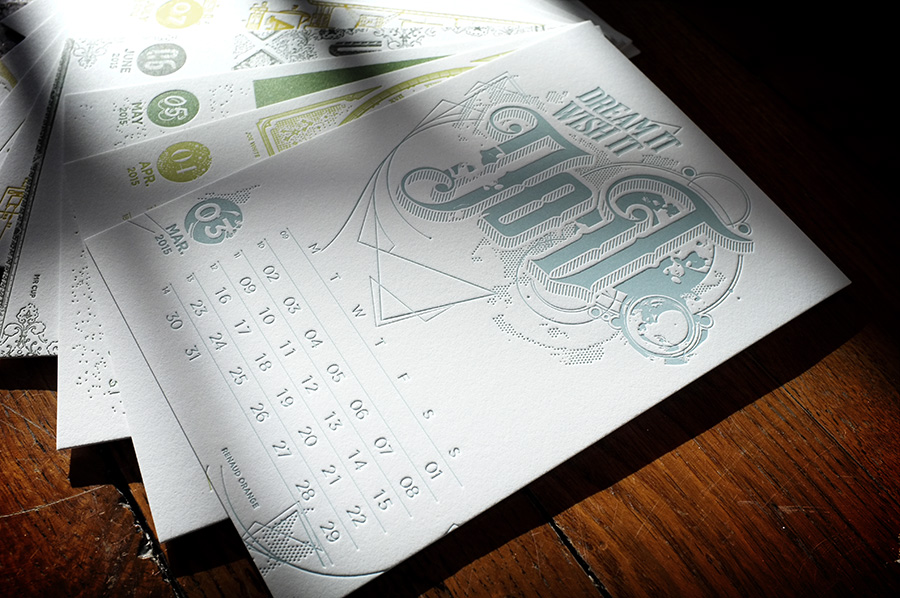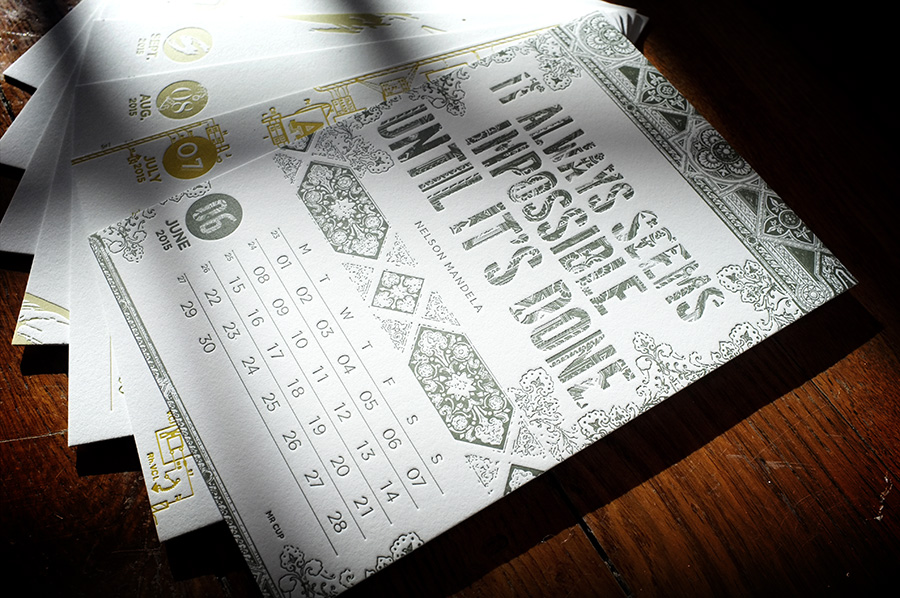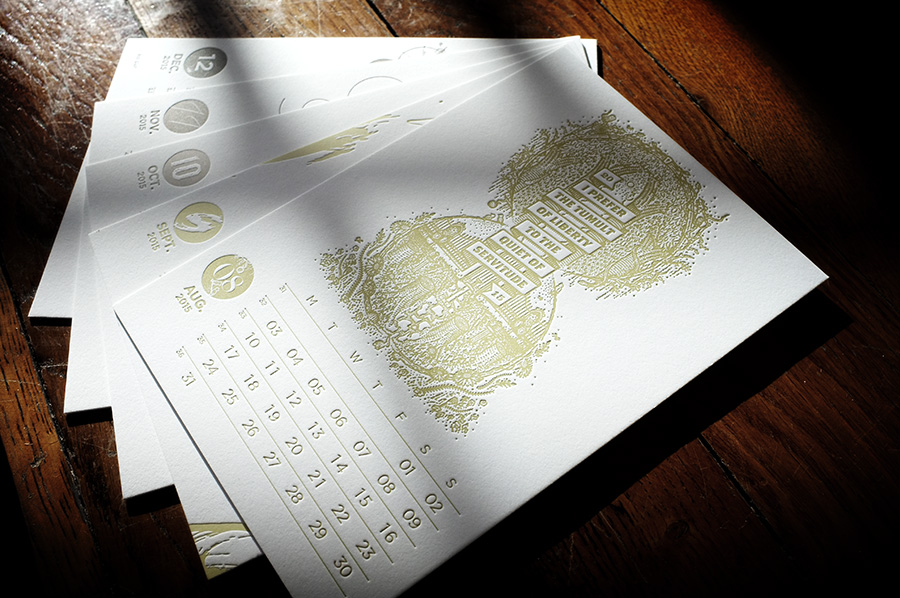 Credits & infos
All image layouts and written content by Fabien Barral otherwise noticed. Please be responsible and give credit when credit is due. Thank you. All photos "by MrCup" must also be credited and linked to the original post. I ask that you do not use my exact layouts or designs without permission or without noting its origins on your post. MrCup® is a registered trademark of SARL BARRAL CREATIONS®, Inc. All rights reserved.
I only highlight products that I would be likely to use personally.