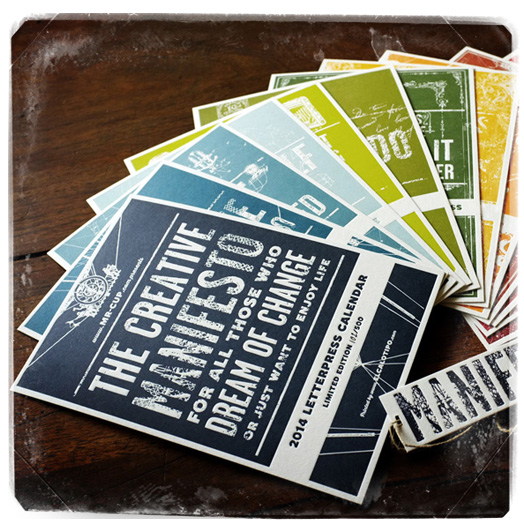 2014 Letterpress calendar
The price with the
current options is
Be creative in 2014 following every month words of wisdom of the Mr Cup creative manifesto lettepress calendar. Limited to 500 copies, it is composed of 13 cards printed on 700g color plan white frost paper. Each of the 20x14 cm card has its own color, referring to the season.
If you order the calendar only, post costs would be France : 3,9€ / Europe : 5,9€ / World : 8,9€
All orders are charged in Euros. However, the actual exchange rate used will be set by PayPal or your bank when you pay for your order. Other currency estimates can be obtained from www.xe.com / To convert sizes : inch to cm tool. For any other information, please contact us.
Worldwide secure payments :