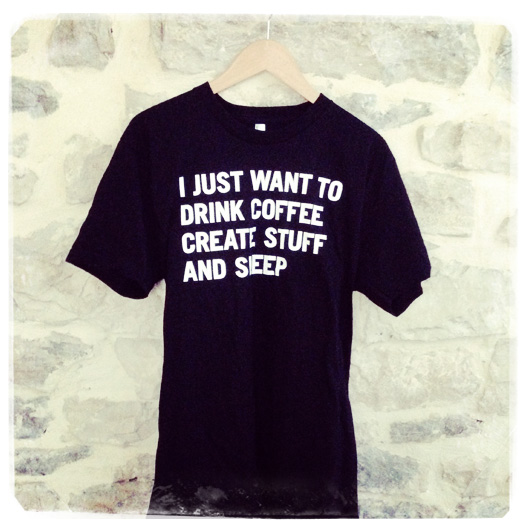 drink coffee t-shirt
The price with the
current options is
Black American apparel T-shirt which states "I just want to drink coffee create stuff and sleep".
Standard Weight / American Apparel / Organic
If you order only this t-shirt, the post costs would be : France : 3,9€ / Europe : 5,9€ / World : 8,9€
All orders are charged in Euros. However, the actual exchange rate used will be set by PayPal or your bank when you pay for your order. Other currency estimates can be obtained from www.xe.com / To convert sizes : inch to cm tool. For any other information, please contact us.
Worldwide secure payments :