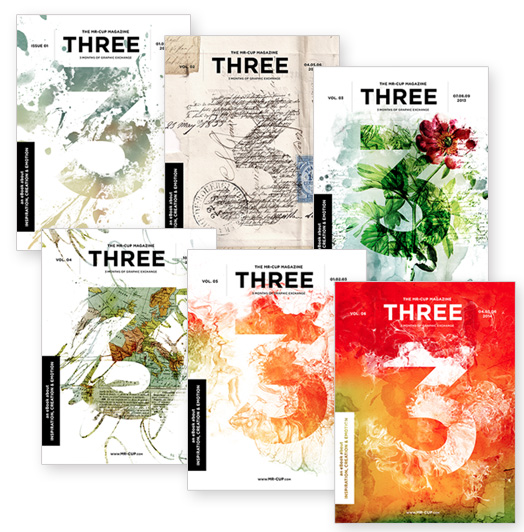 THREE x 6 eBooks pack
The price with the
current options is
Complete set of the 6 issue of THREE covering the complete year of 2013 and the first half of 2014 !
144 + 110 + 138 + 146 + 208 = 746 pages of inspiration !

Once you pay for this item, you will receive a confirmation email which contains the link to download the eBooks.
All orders are charged in Euros. However, the actual exchange rate used will be set by PayPal or your bank when you pay for your order. Other currency estimates can be obtained from www.xe.com / To convert sizes : inch to cm tool. For any other information, please contact us.
Worldwide secure payments :