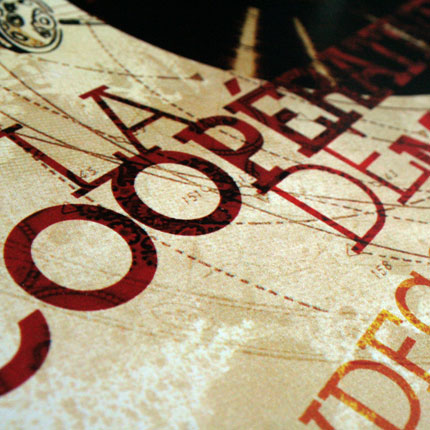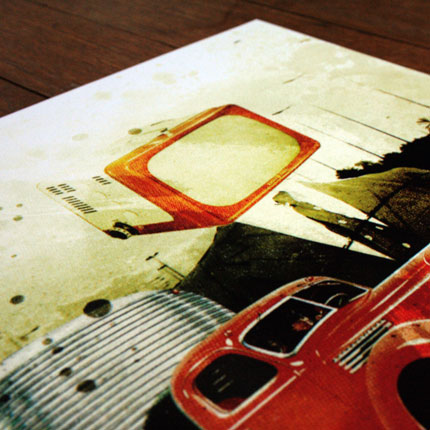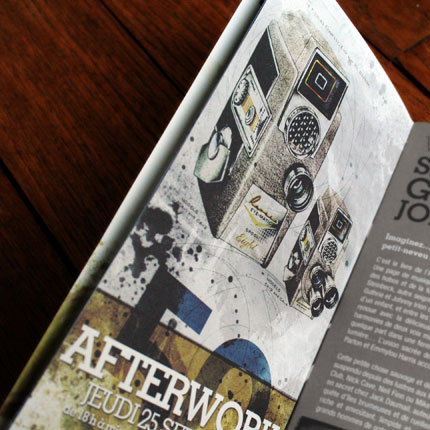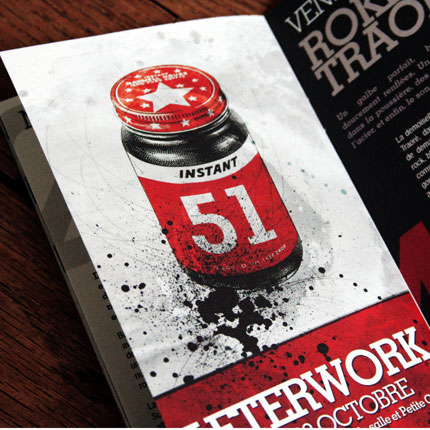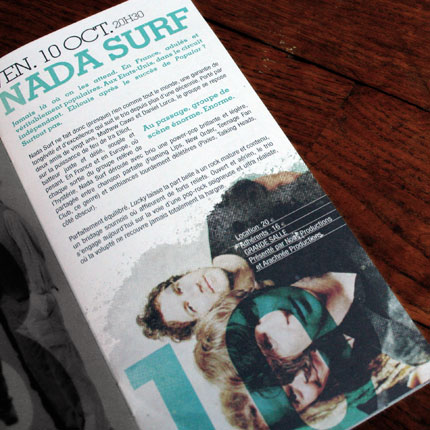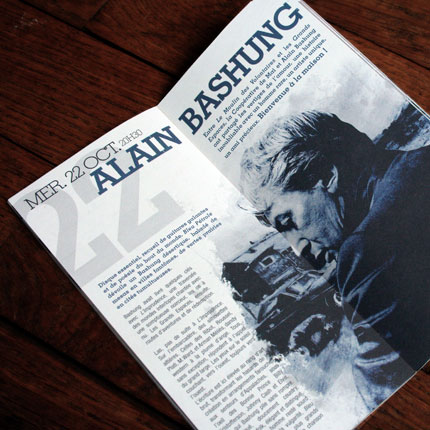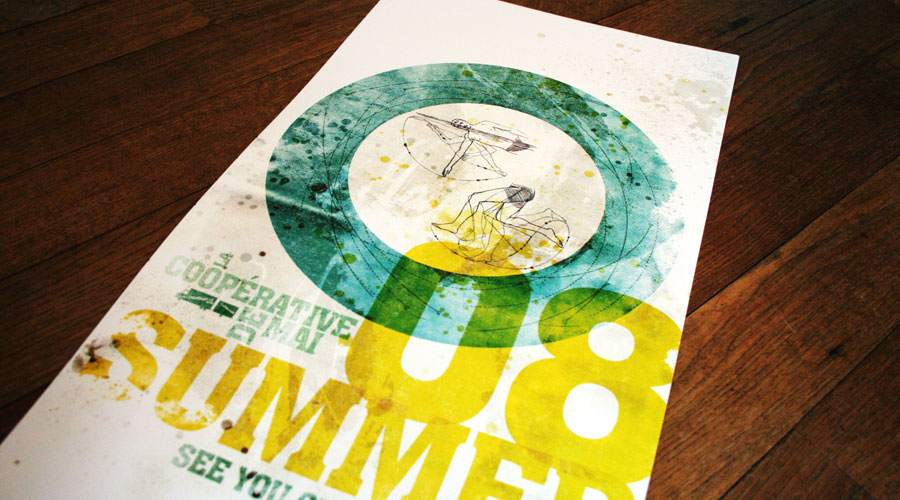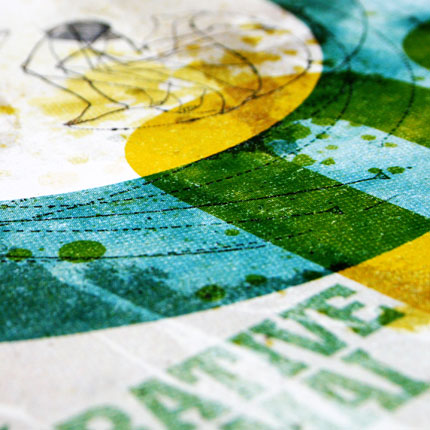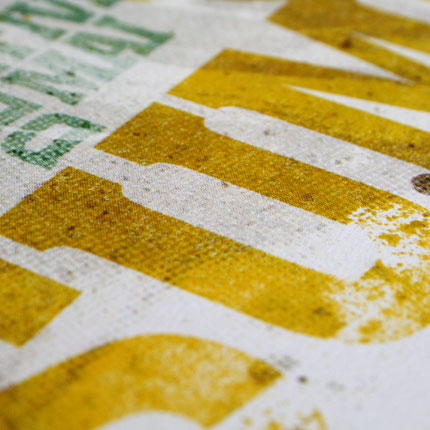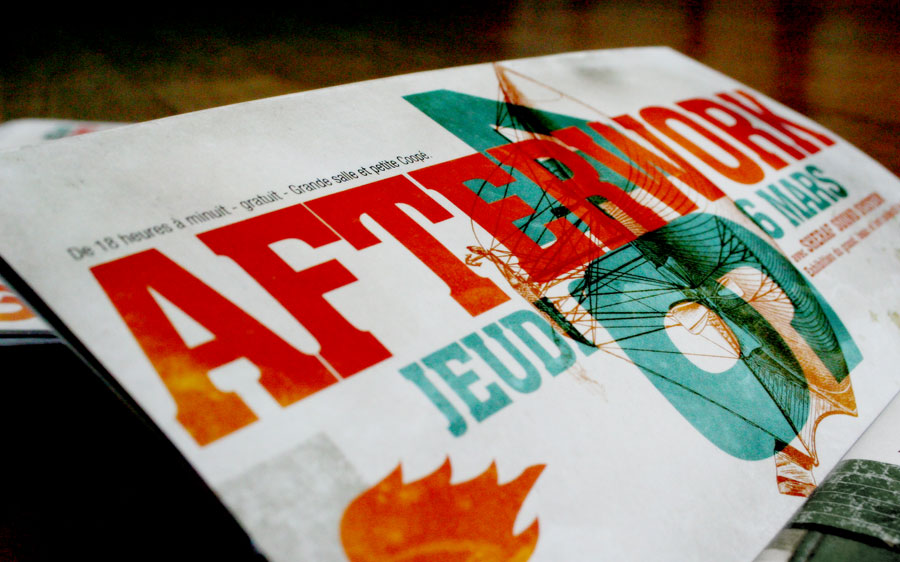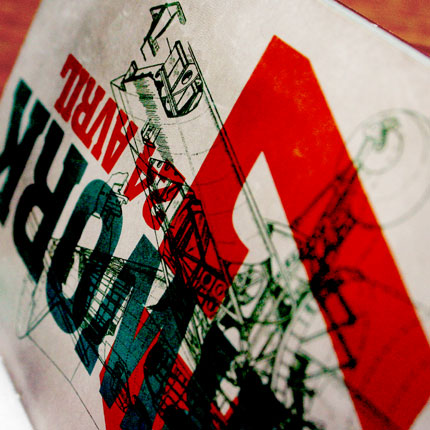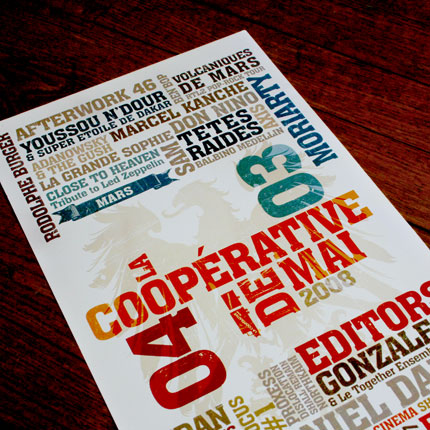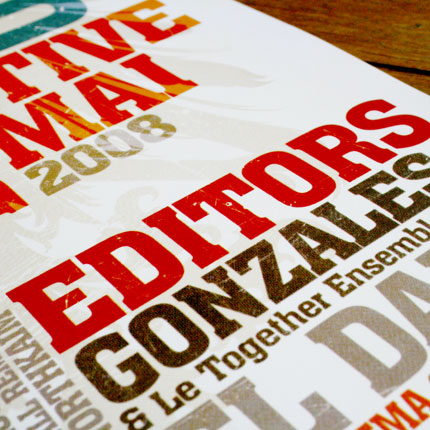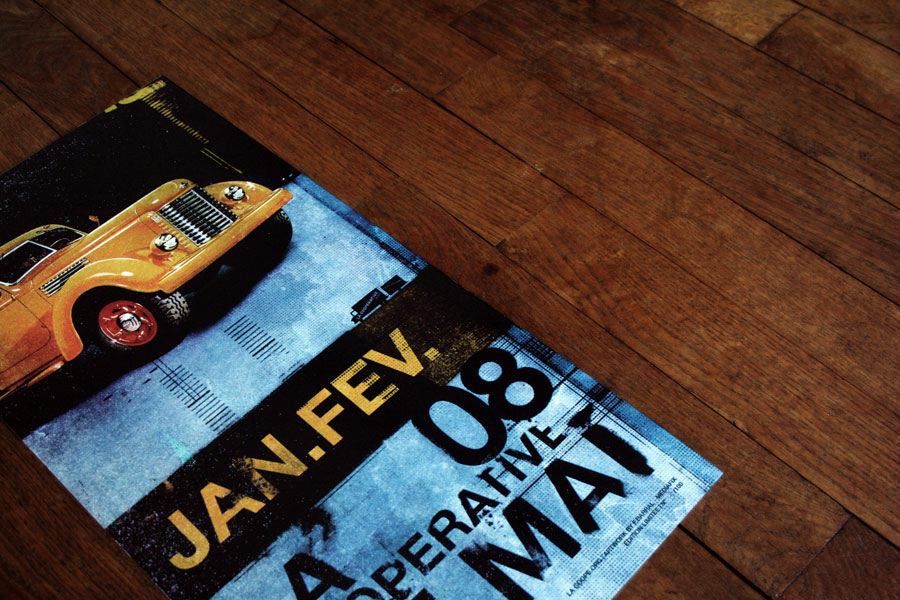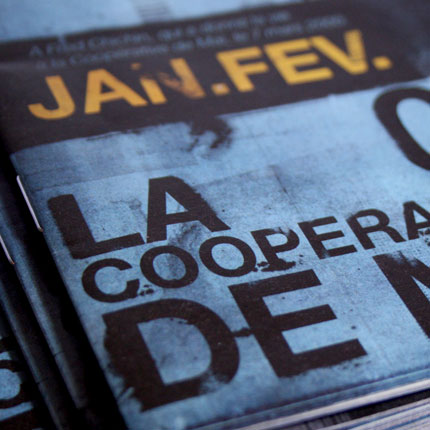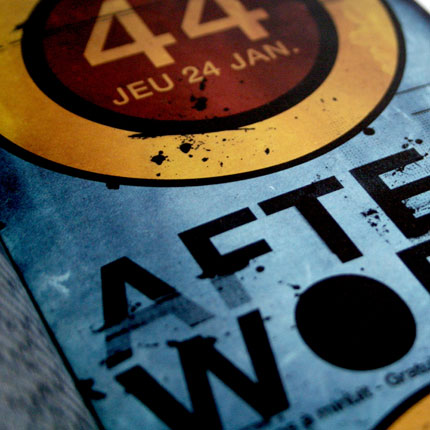 The calendar 2009
Why design a new year card when you can have fun designing a calendar ? And why design a simple one when the client is open to crazy ideas... well, we did have to work within budget, so we eventually designed a "fake" paper LP in a sleeve, with a 2009 calendar on B side...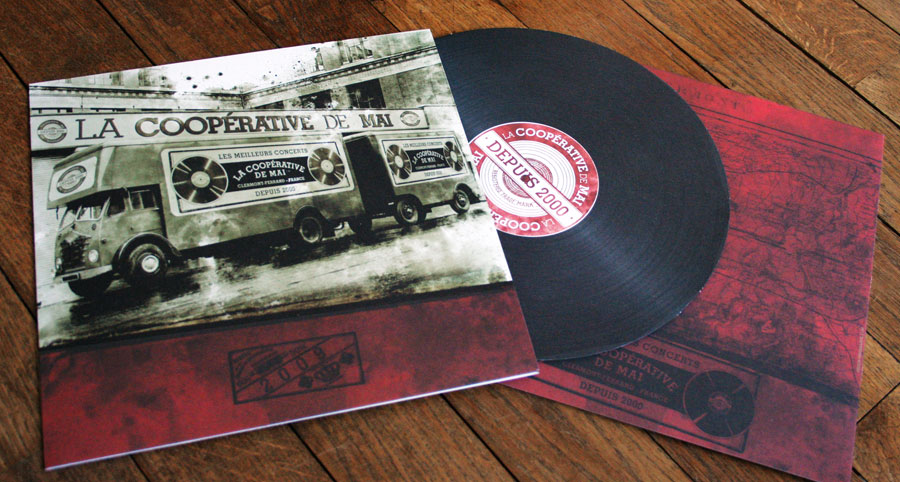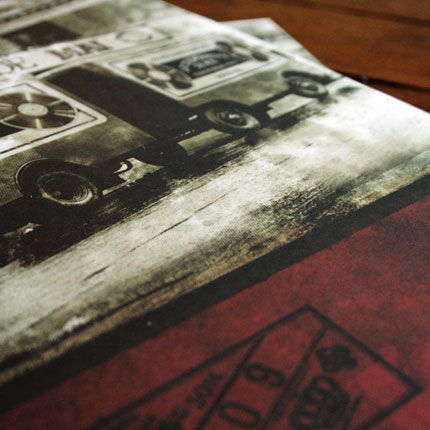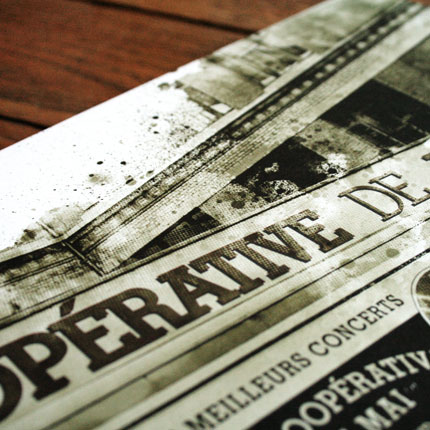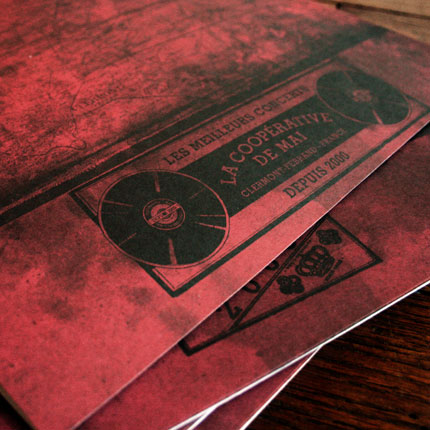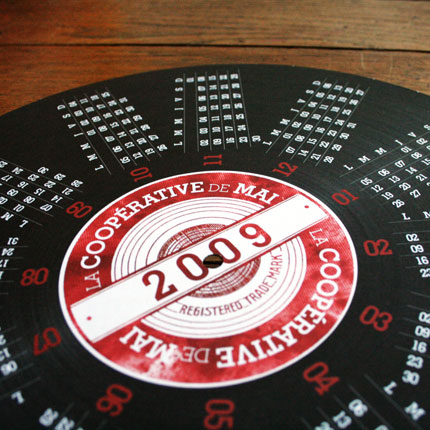 The 2008 CD
They also asked me to design their annual CD, a synopsis of the past year's music, which is given as chritmas gift...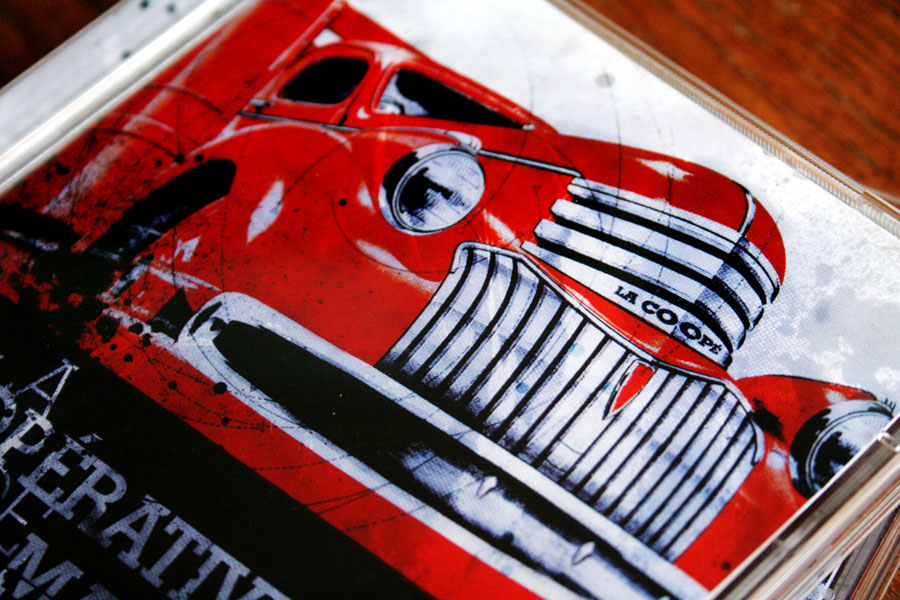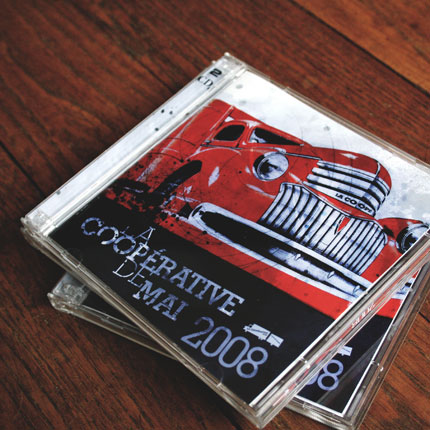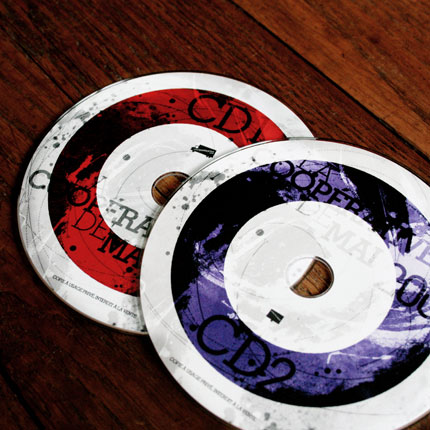 Client / Project
La Coopérative de Mai
Description
This is THE concert hall in Clermont-Ferrand for all the best bands... From January 2008 to april 2009, I design artwork for the front cover of the program and other communication tools (posters, flyers, myspace etc... ) every 2 months. The existing logo is a truck, so I used one on most of the artwork…
The full program, around 40 pages, is designed with the mediafix team. There are always 2 pages for the "afterwork", a night when the "coopé" is open as a bar... a welcome opportunity for creative freedom.
Some extra items werre also done, such as an anual CD and calendar, and a silk-screen poster, limited to 100 copies, was also created based on each front cover design and sold as memorabilia.
Date
2008 to 2009
Share