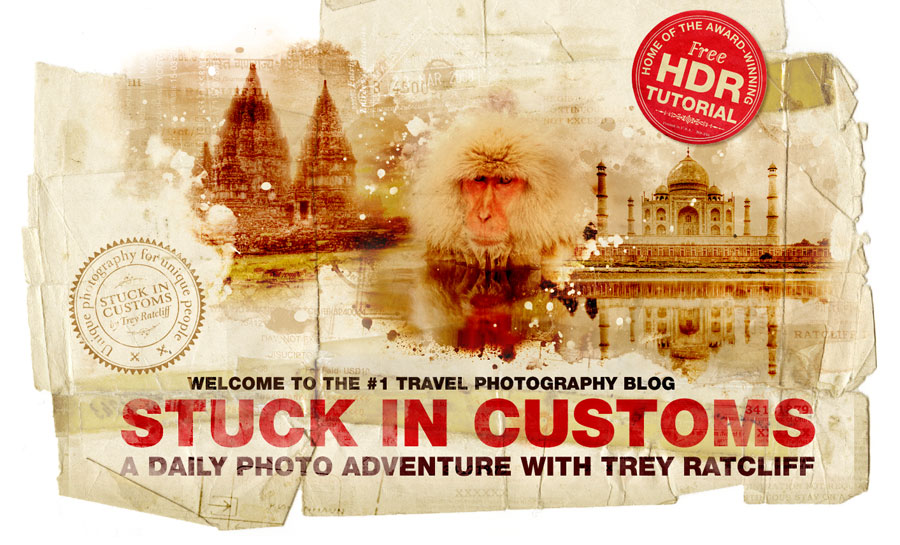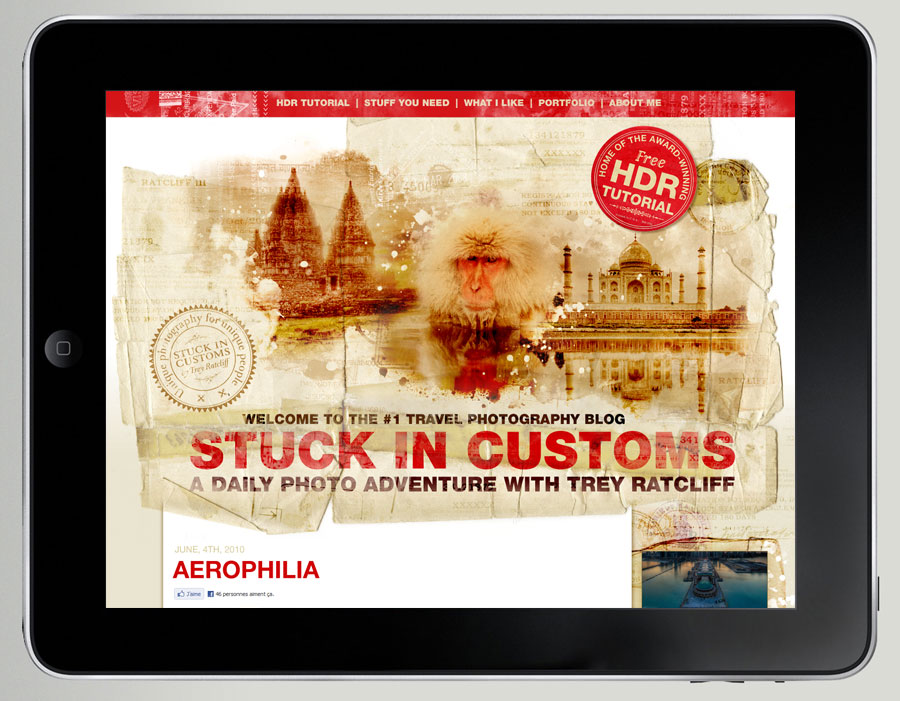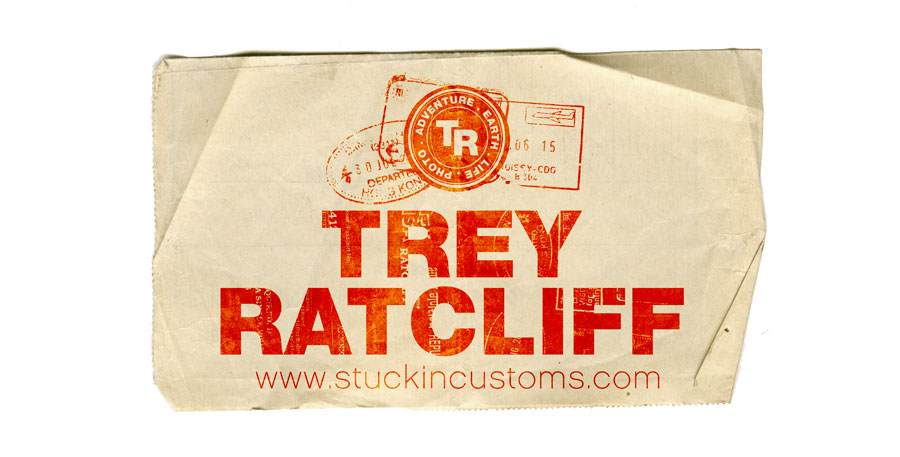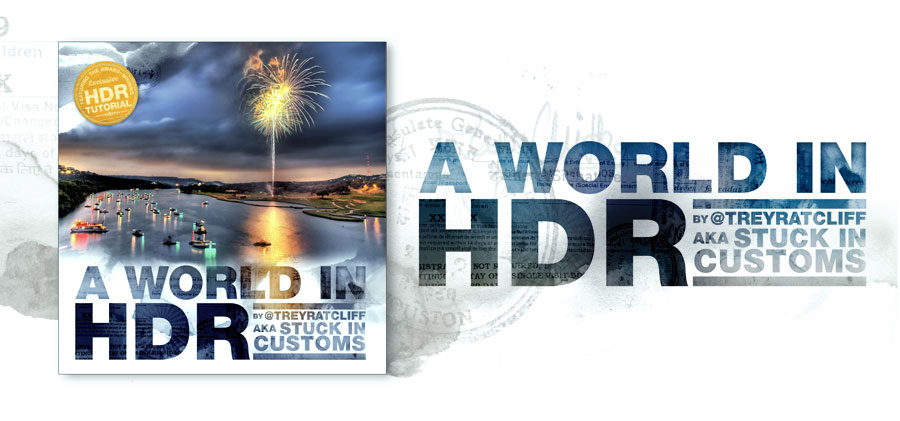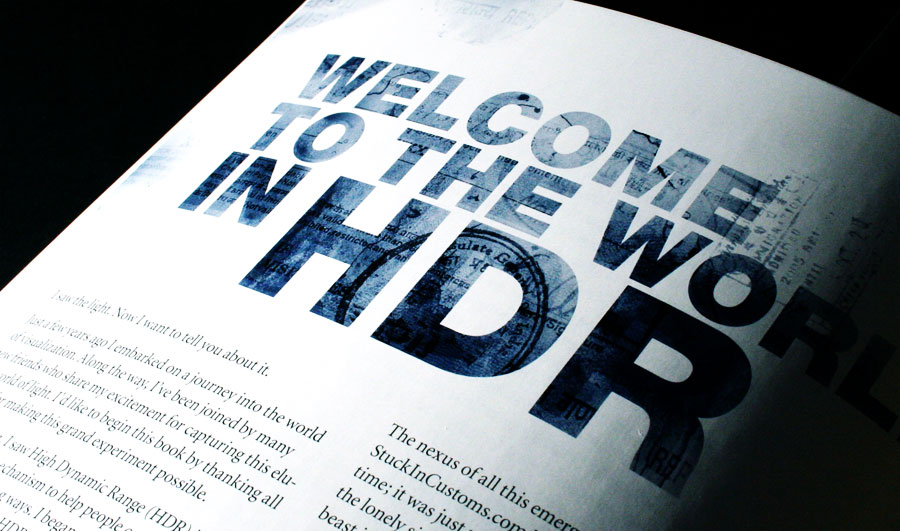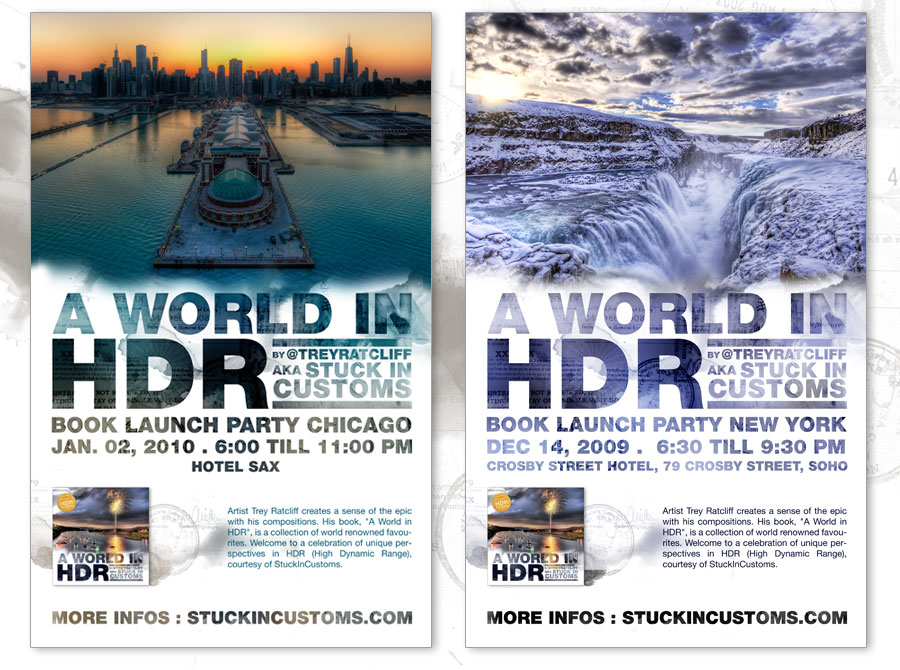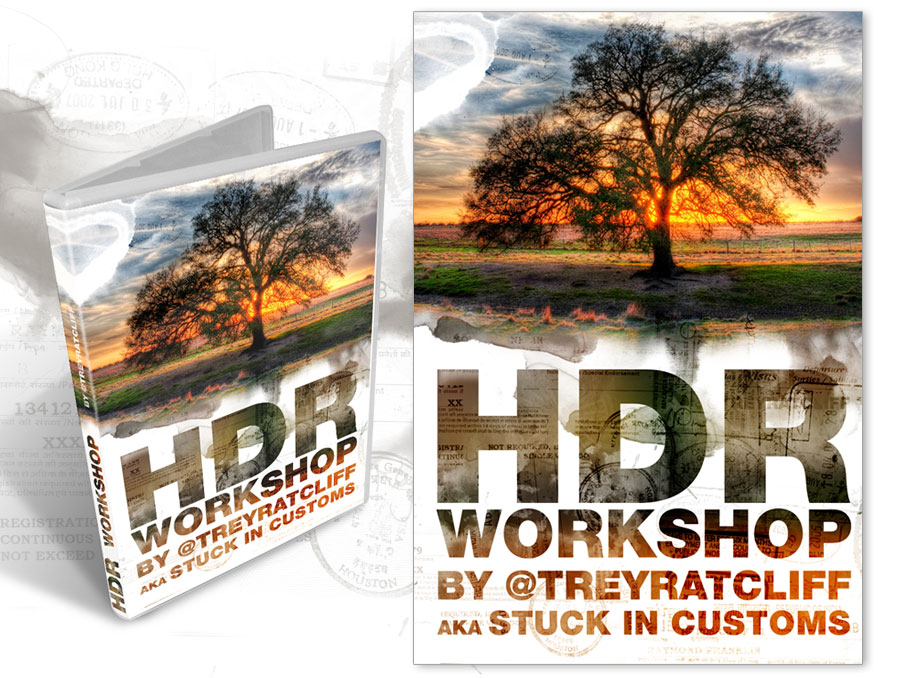 Client / Project
Trey Ratcliff / www.stuckincustoms.com
Description
Trey contact me in 2008 to work on the design of his blog www.stuckincustoms.com www.stuckincustoms.com. I haven't known at this time what it will become. Trey is now the most famoust HDR photographer in the world, with millions people following his work.
As Trey is travelling the world, I ask him to scan is passeport and use real customs stamps to build his graphic language. We design 3 differents versions of the blog since then.
I was also involved in the design of his first book, tutorial DVD and invitations to the book presentations.
The best of this project ? Sharing some days in France to shoot the Nîmes arena (see it on stuckincustoms.com), following by great dinner in a small restaurant (see it on stuckincustoms.com)...
Date
Started in 2008
Share