The design is inspired by the ripple effect we see when we touch water... My message is that whatever we do, it has effects beyond the initial action.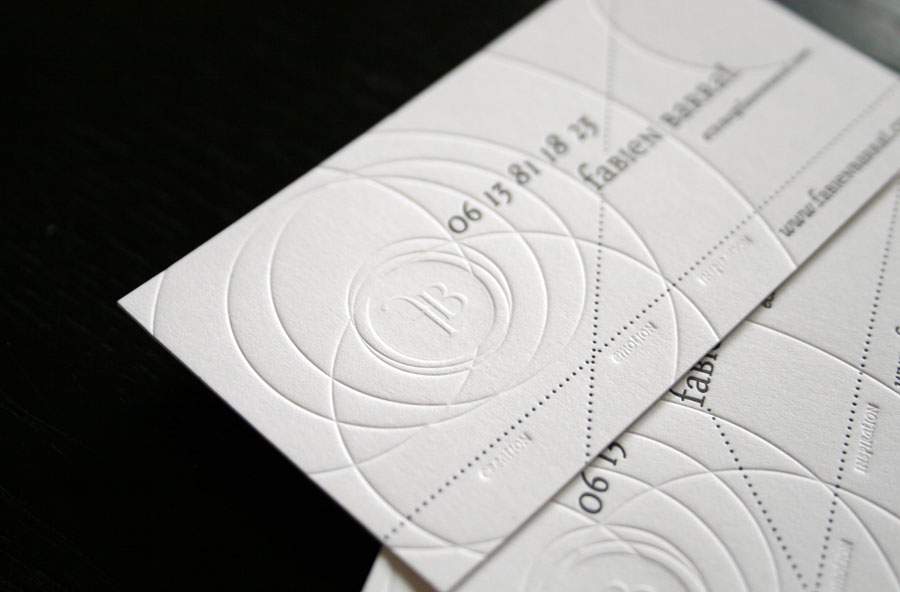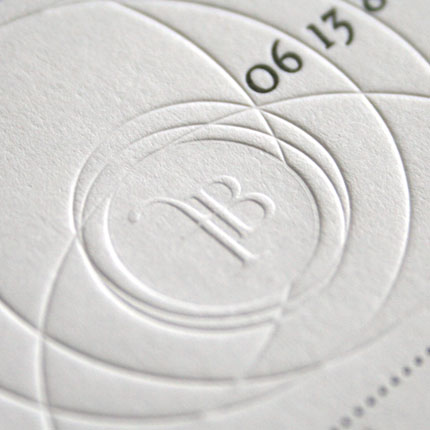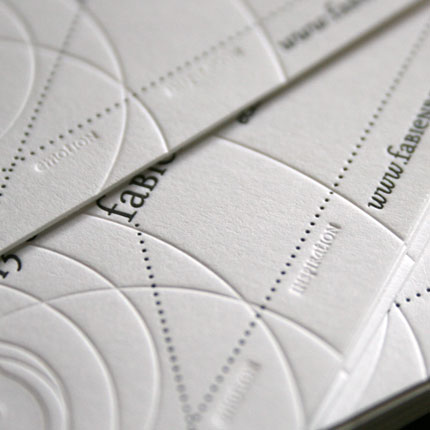 2010
I wanted the card to reflect my own identity by incorporating splash and shapes painted by wife, Frédérique….. She is an inspiration, in my life and work, and must be with me when I introduce myself with this card.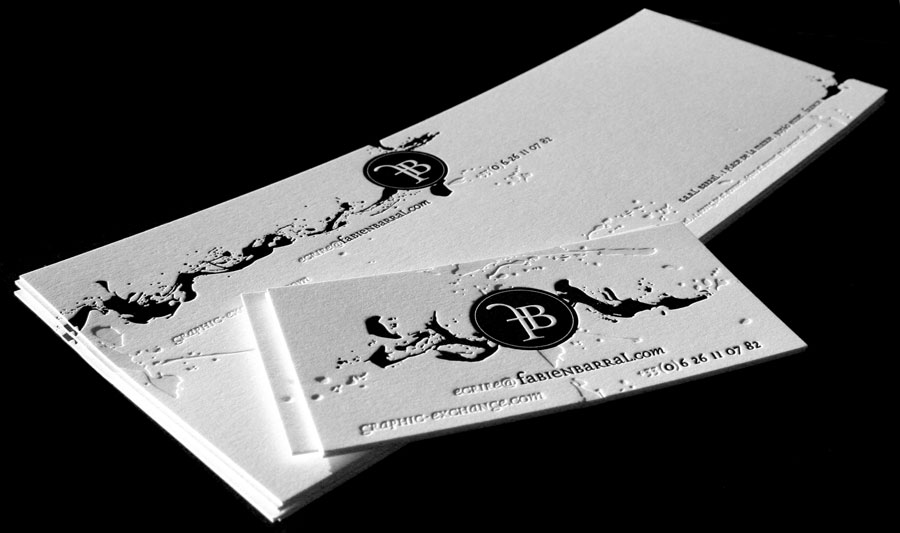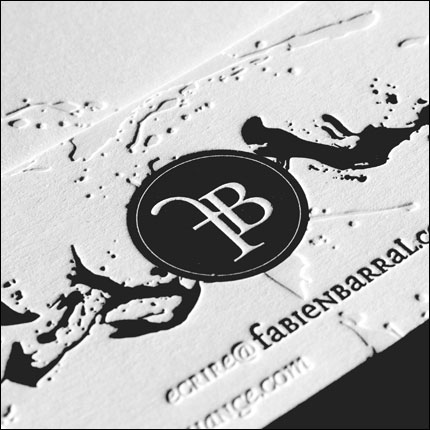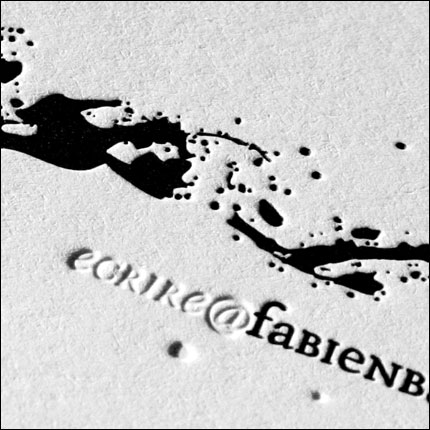 2011
If the concept is the same as the 2010 card, I go further with the "split fountain" printing process. When you put two colors on the same roller, one on each end, it allows them to blend naturally in the middle, creating a gradient across the press sheet. Several color combinations werre tested...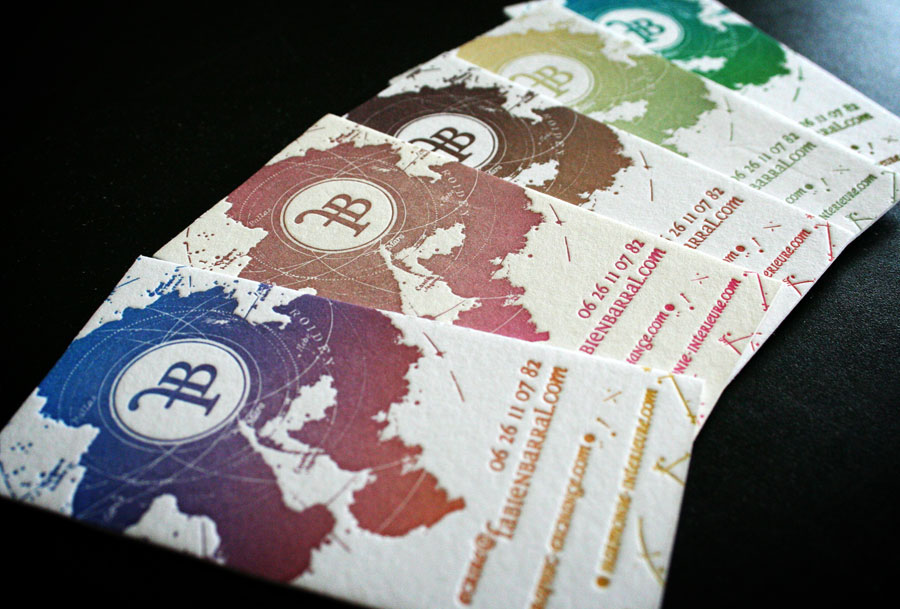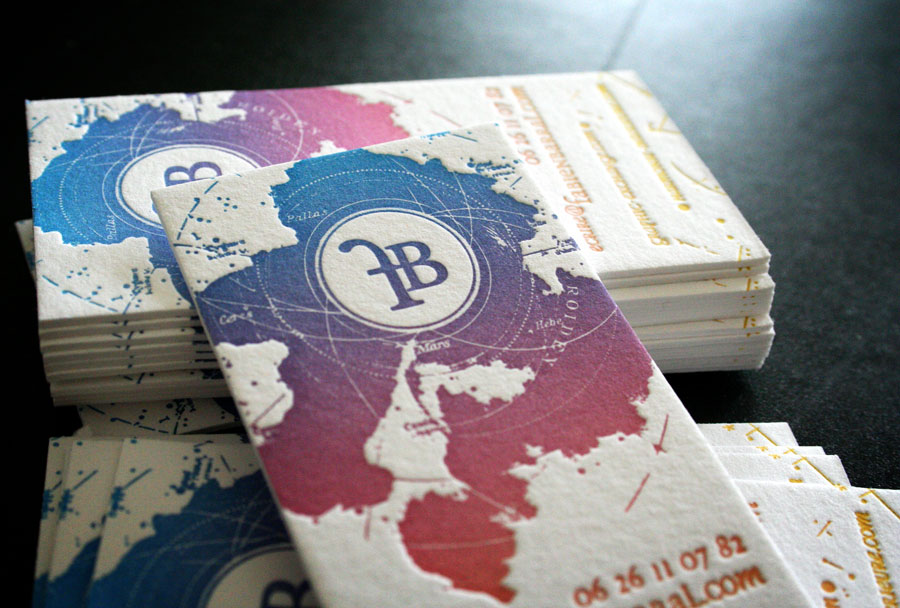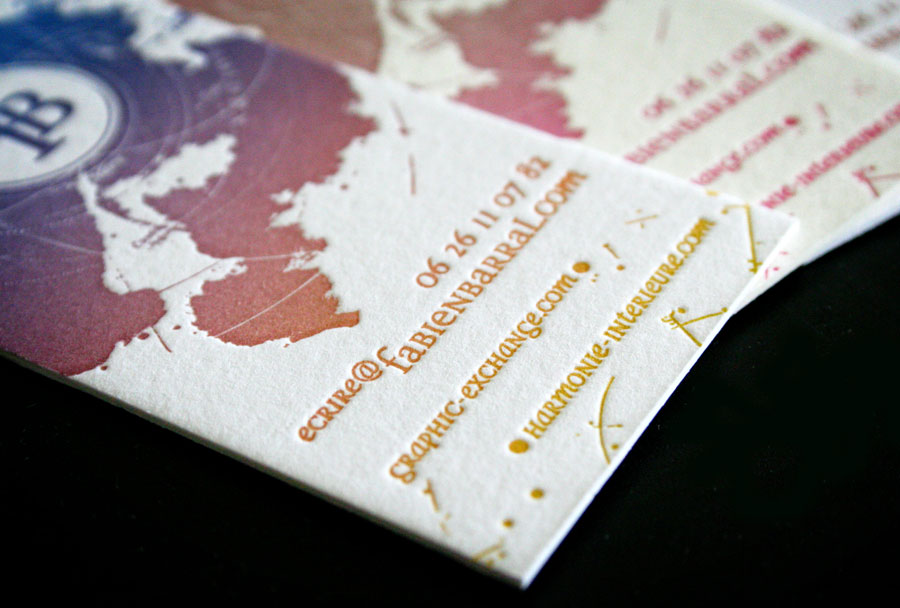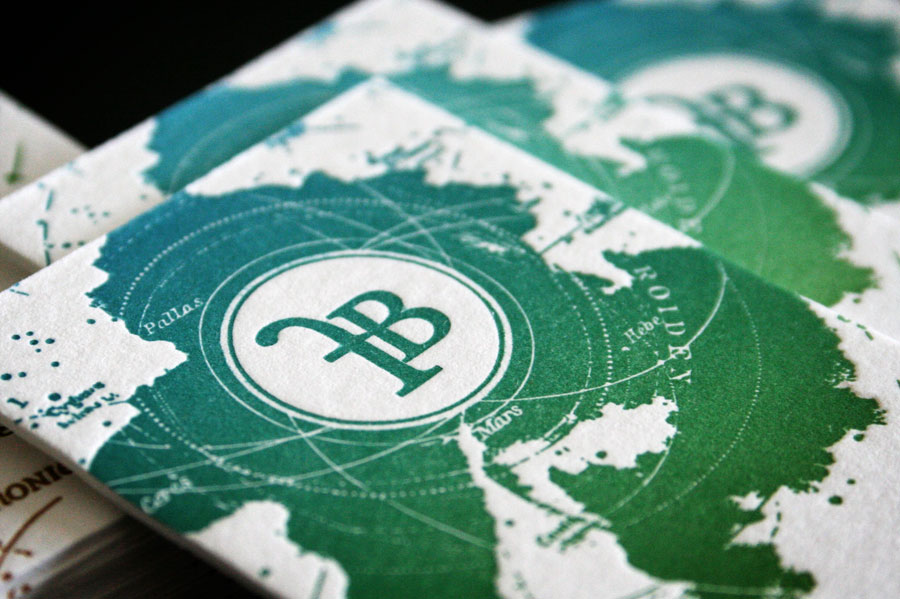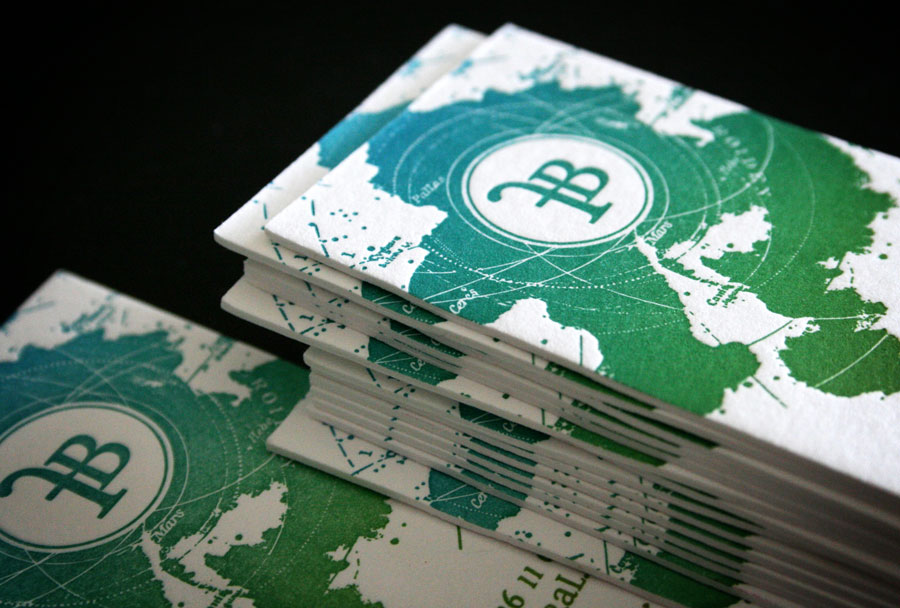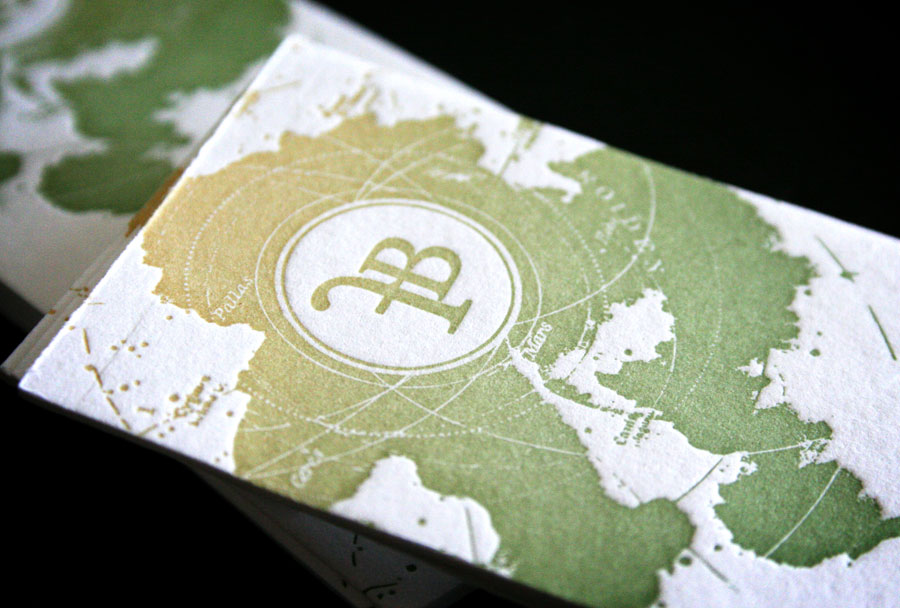 Client / Project
2009/2011 letterpress business cards
Description
Although I have a logo, I wanted more for my business card. A design that says something about me, and the services I offer, as well as the important "nice to meet you" greeting. Letterpress printing is the best... From 2009 to 2011, I design a new card every year, to explore the possibilities offered by letterpress printing.
Date
Started in 2009
Share