posted in Mr CUP News | Design | Vintage
Monday, 14 April 2014
from
Home ! Maruéjols Les Gardons
(near

Alès / Nîmes / Uzès

)
/

France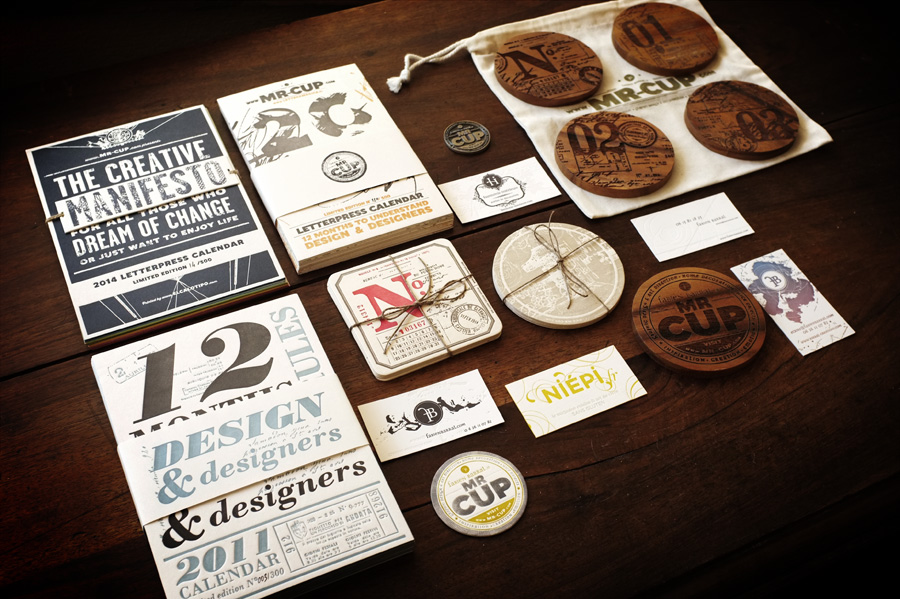 The one and only chance to get all these items
As I told you last week, I launch a
crowdfunding
to print
my wife's magazine "Niépi" project
. I design it, of course, and we work hard to have it ready for the end of the month. Of course, "gluten free way of life" can not touch all the readers of this blog... So, I have think about something that might be ! As a lot of people ask after the sold out products I design, I tought I can separate from some I keep for myself, to move forward !
So I start an ebay auction for the set of all the items you can see on this picture !
Auction is now ended.
It includes :
- 2014 letterpress calendar . sold out edition with 13 different colors painted edges
- 2012 letterpress calendar . now sold out with orange third cover version
- 2011 letterpress calendar. test pressing edition with blue edges, never available before
- Set of 4 wood coasters made in Bali
- 2 sets of 4 differents letterpress coasters (squares and round collections)
- Set of all my personal business cards, including the Mr Cup coin business card and wood coaster one

The final amount of this auction will go directly to the Niépi project ! Good luck.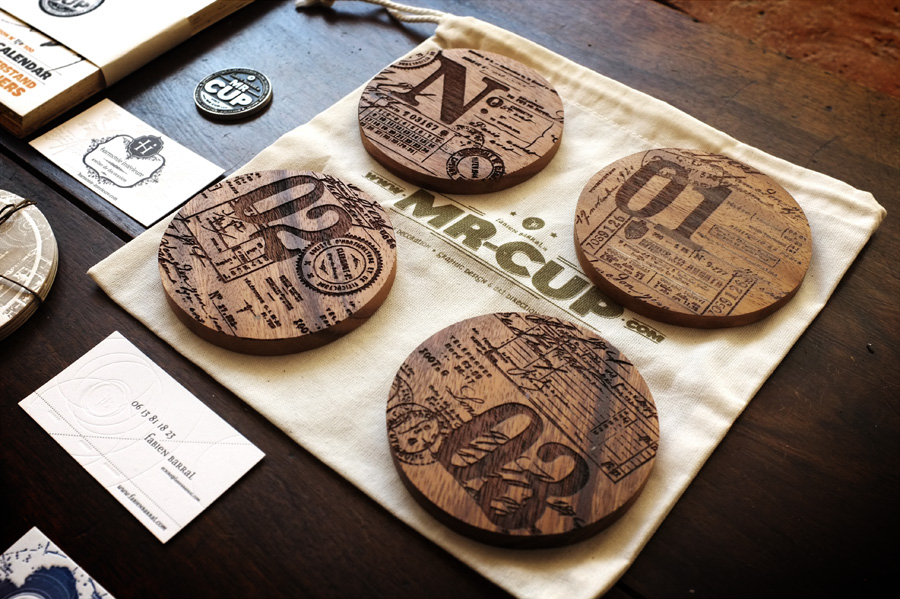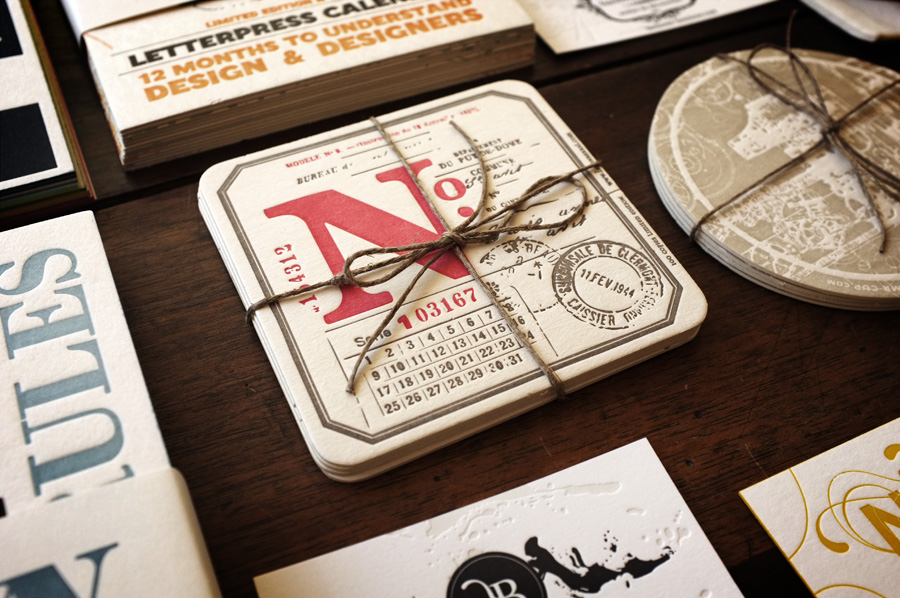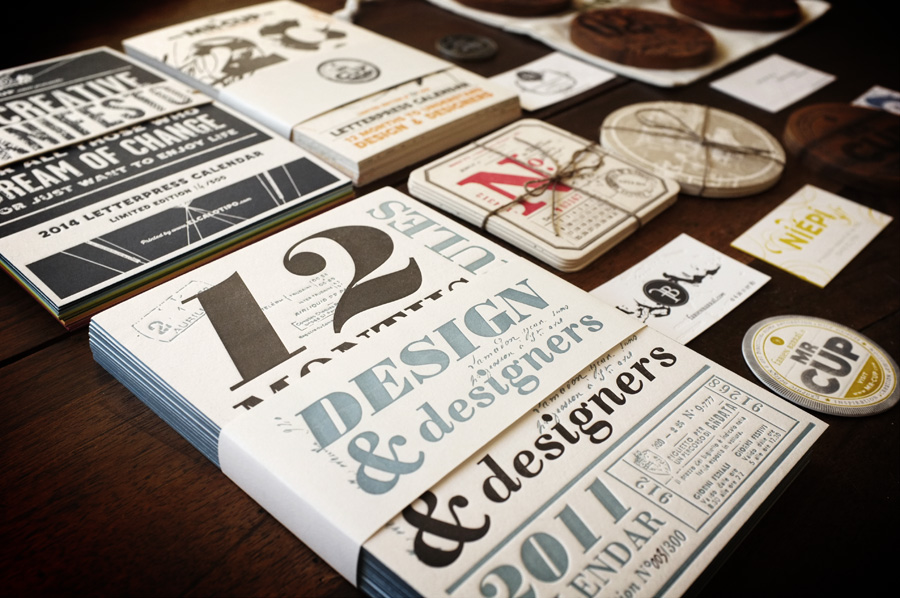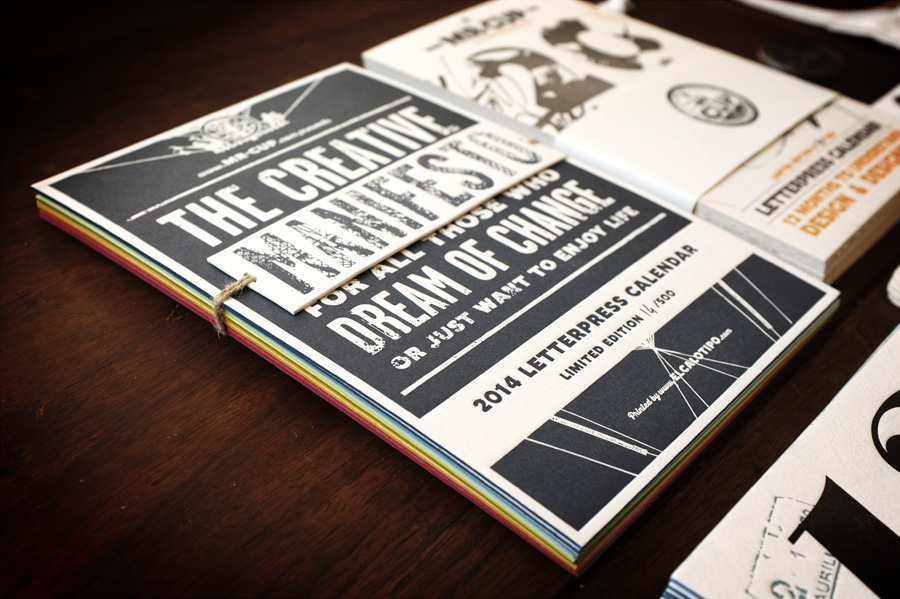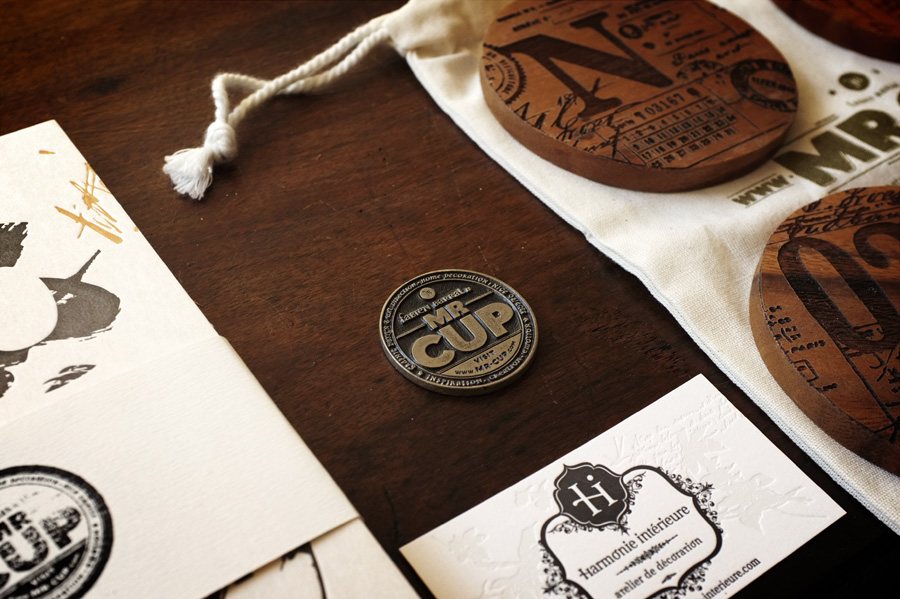 The Niepi business card