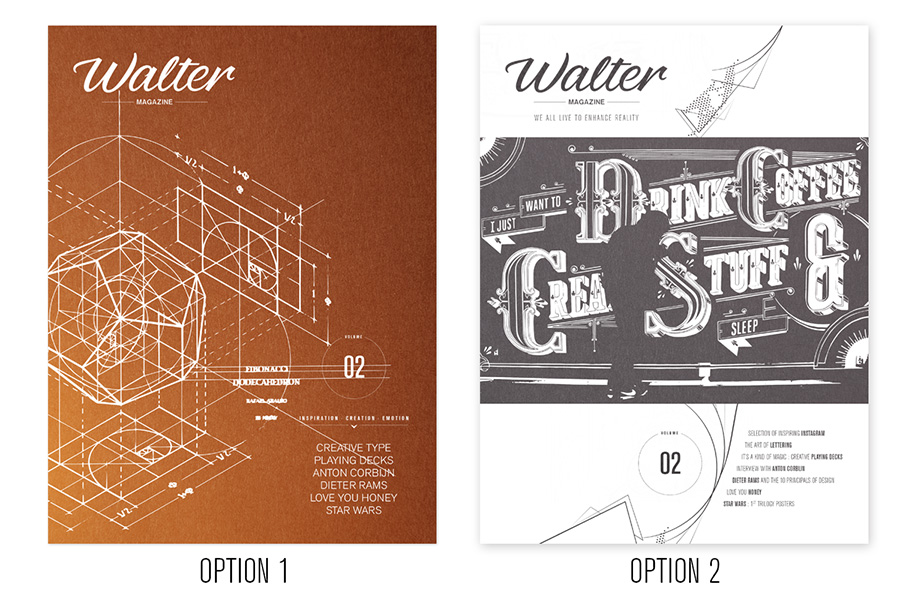 With only one last week to finish the
Walter Magazine kickstarter
and only half of the fund, I figure out I may have done something wrong. That maybe the front cover
has not much impact as the first, it does not say enough about what Walter Magazine is. So I tried to work with another image, one of Ben Johnston creating one of his works. But I now have a constraint on Walter 2: the cover is printed with a single color metallic pantone ! So here's what it can give with a picture of Ben vectorized to have enough contrast to make this strain a creative element!
Vote for your favorit cover
I guess some of you may ask why I still need more money to do this project. So, I will be honest with you, I
thought that the distribution would be simpler! But selling a magazine is to enter a world that has its codes and habits. We finally found a partner that should Walter distributed worldwide but there is a problem : we should see the color of money in sales only in ... 300 days! We must finalize the printing of this issue 2, that's why we need you! Get your copy on kickstarter.
Here comes more pages of this Volume 2