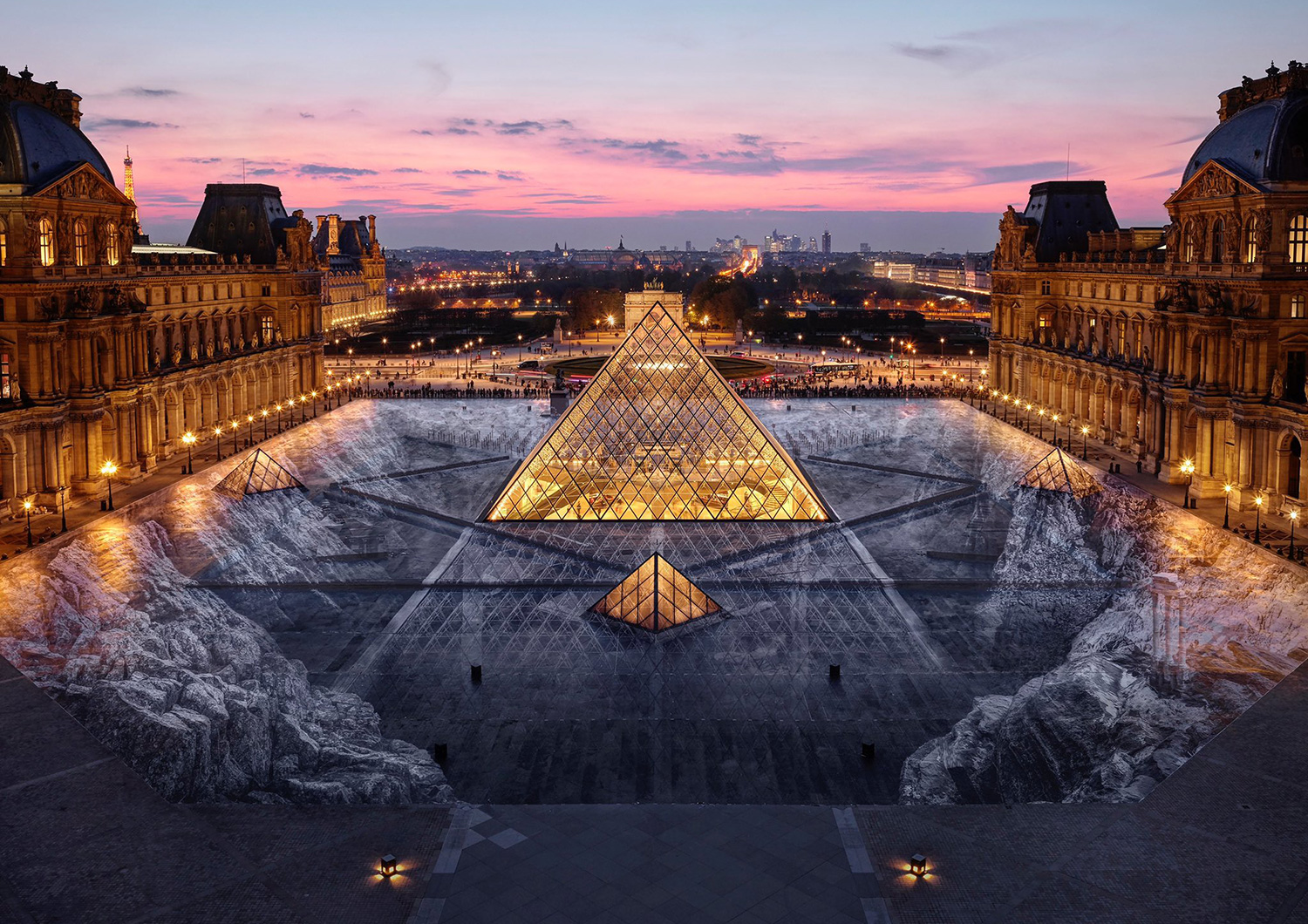 Something magical happens last week in Paris ! With the help of 400 volunteers, French artist
JR
pasted thousands of strips of paper around the Louvre in Paris. It turns the courtyard around the museum into a massive optical illusion which provides a glimpse at what may lie beneath the glass pyramid. It was mindblowing.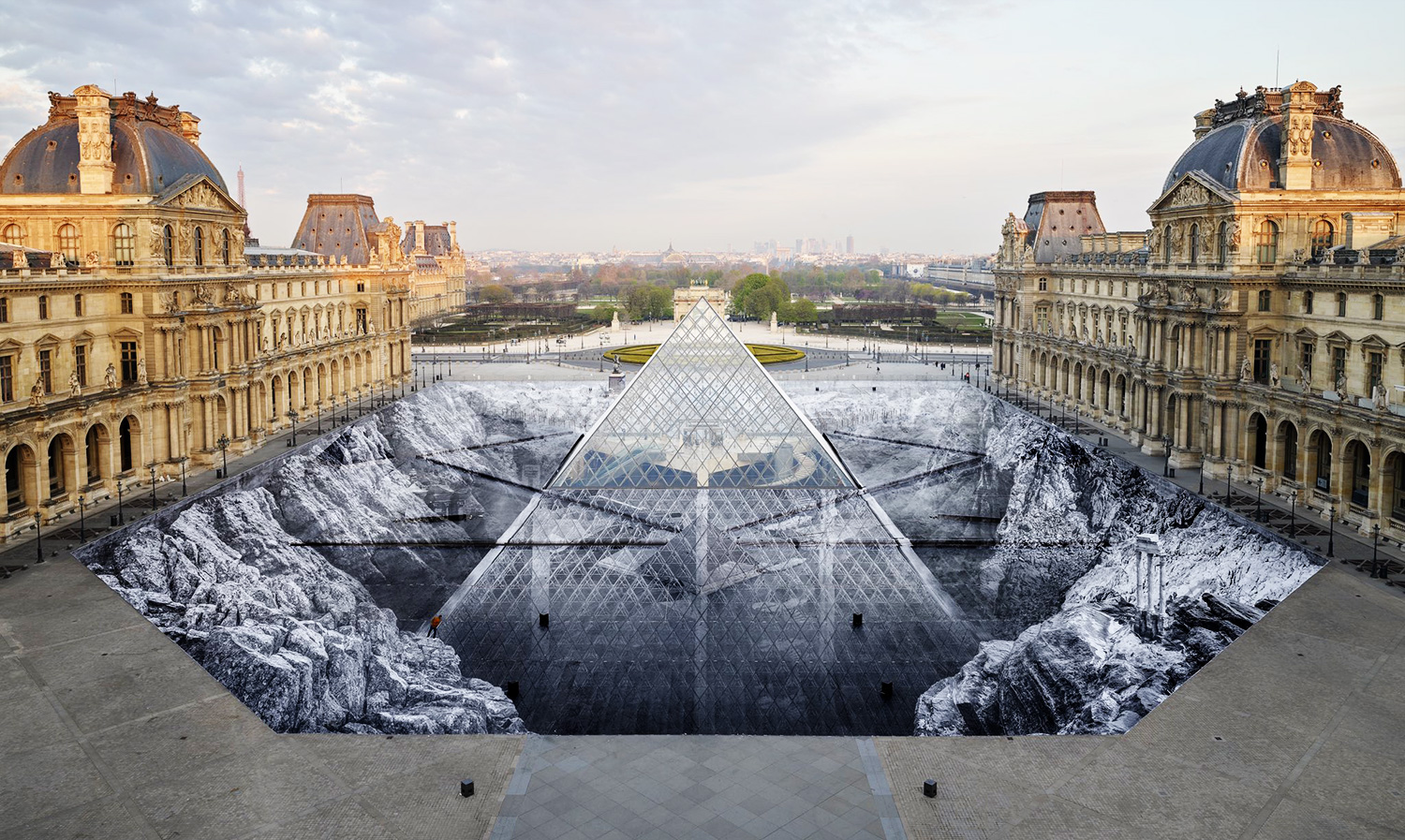 It took 3 days to past everything, and a few hours to let it see disappeared under visitors feet! "Once pasted, the art piece lives on its own. The sun dries the light glue and with every step, people tear pieces of the fragile paper. The process is all about the participation of volunteers, visitors, and souvenir catchers. This project is also about presence and absence, about reality and memories, about impermanence." said JR.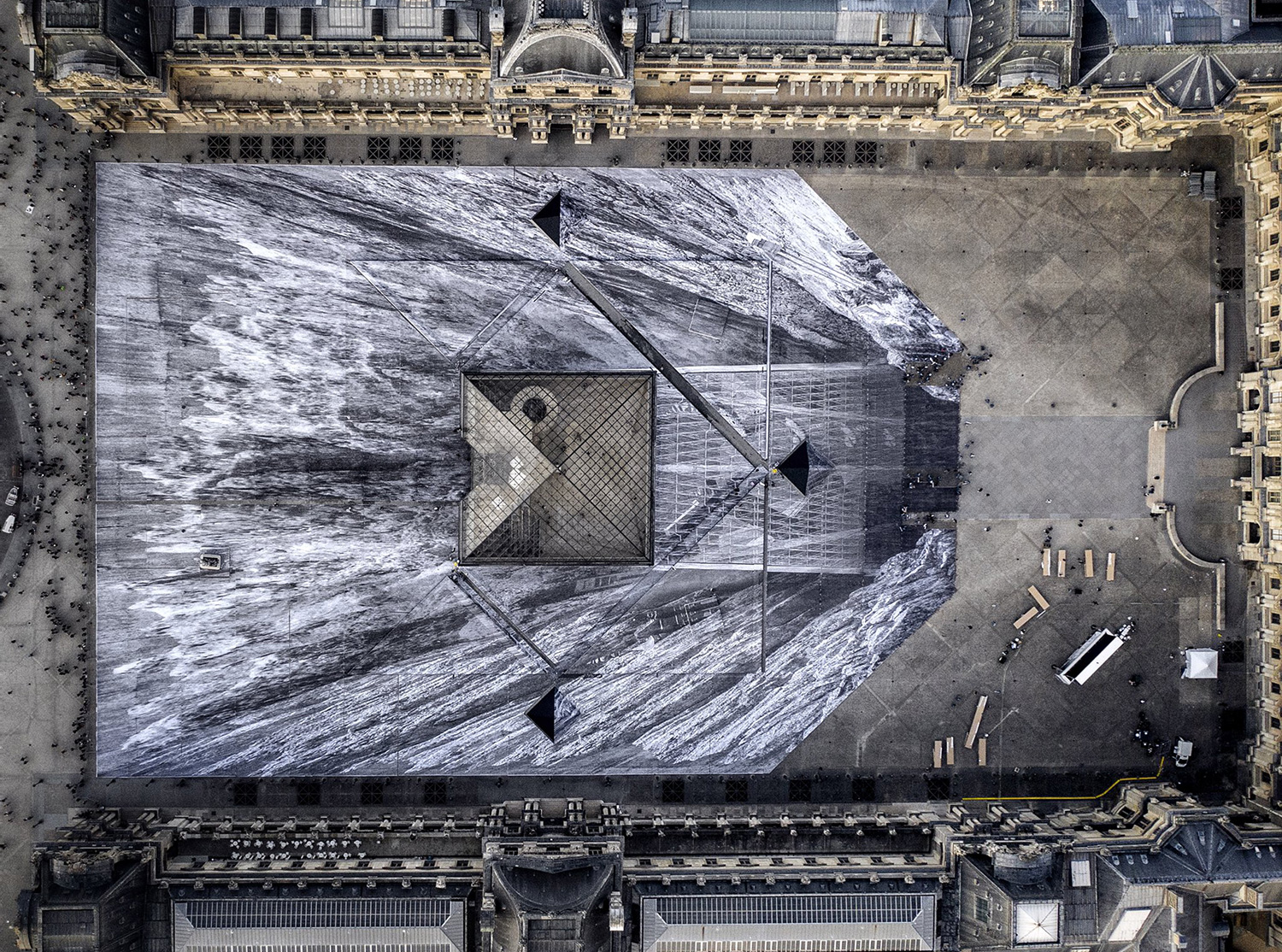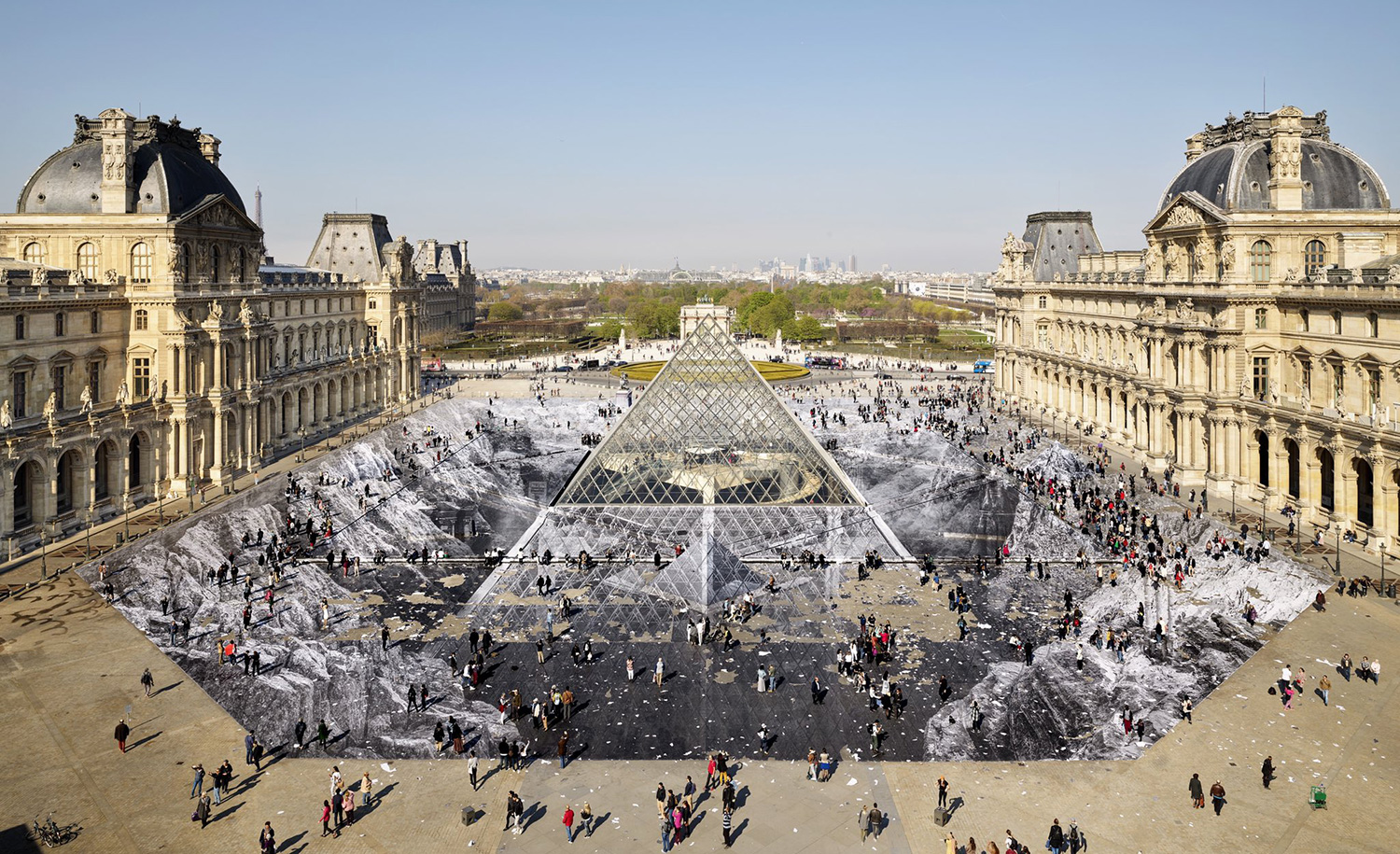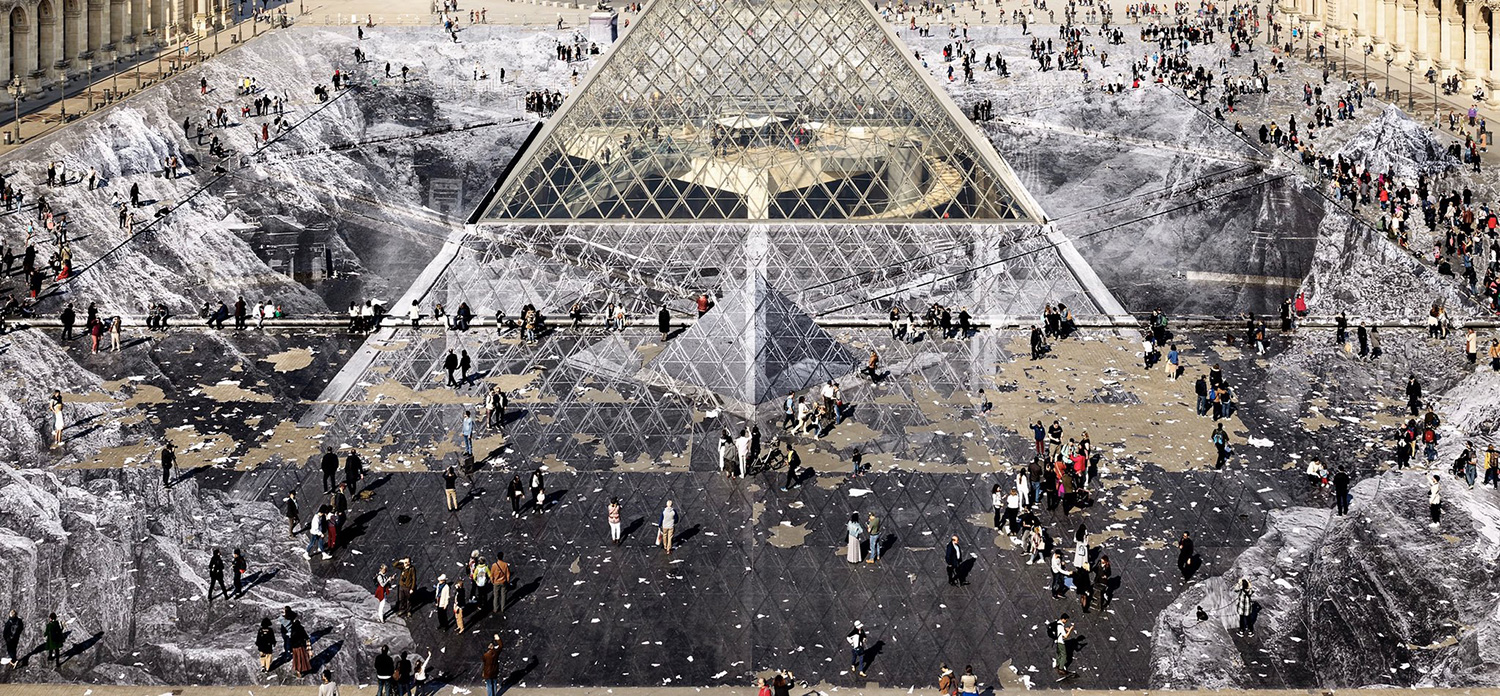 It is not
JR
first work at the Louvres, as in 2016 he pasts a large photographic piece that wraps the iconic glass pyramid causing it to disappear against the palace facade. I was at Paris on this day and had the chance to met him !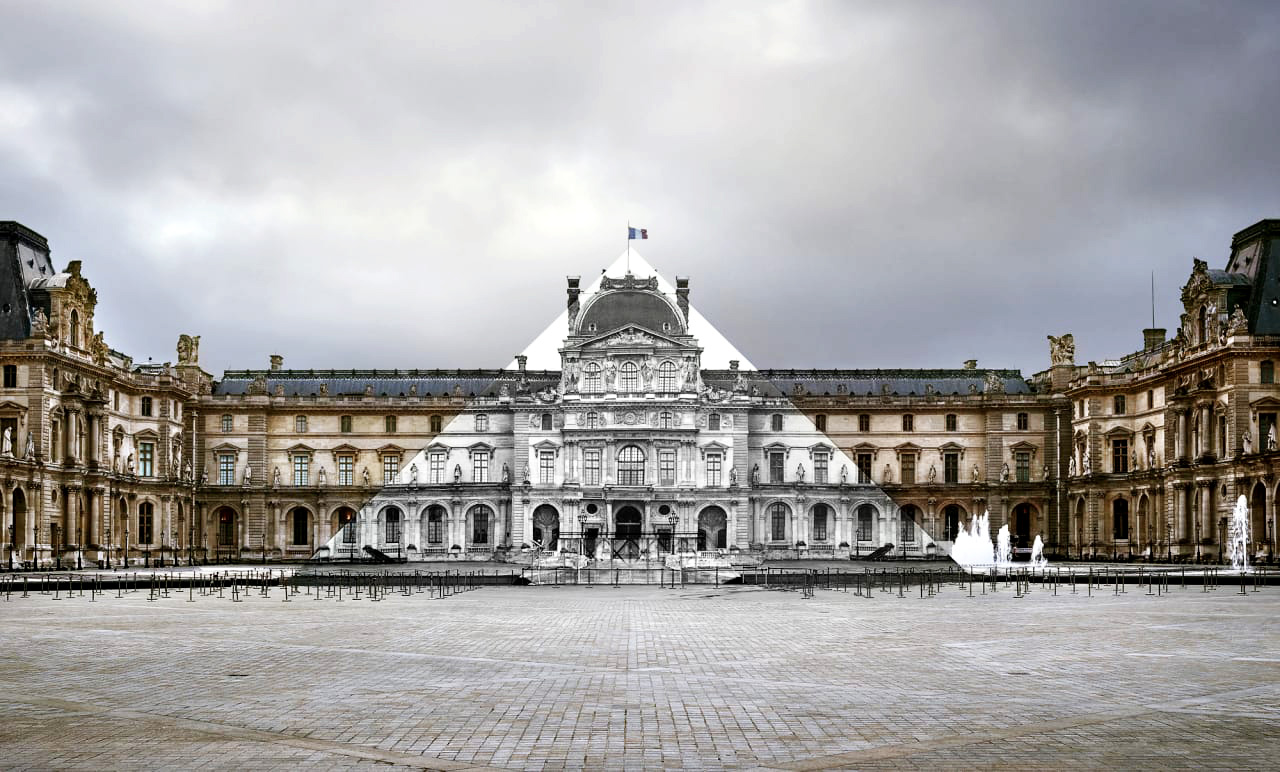 For both event, JR work with Paris design duet
Violaine and Jeremy
. Jeremy draws by hand the official poster of the event.