posted in Nice to meet you
Tuesday, 31 December 2013
from
Home ! Maruéjols Les Gardons
(near

Alès / Nîmes / Uzès

)
/

France
listening Piers Faccini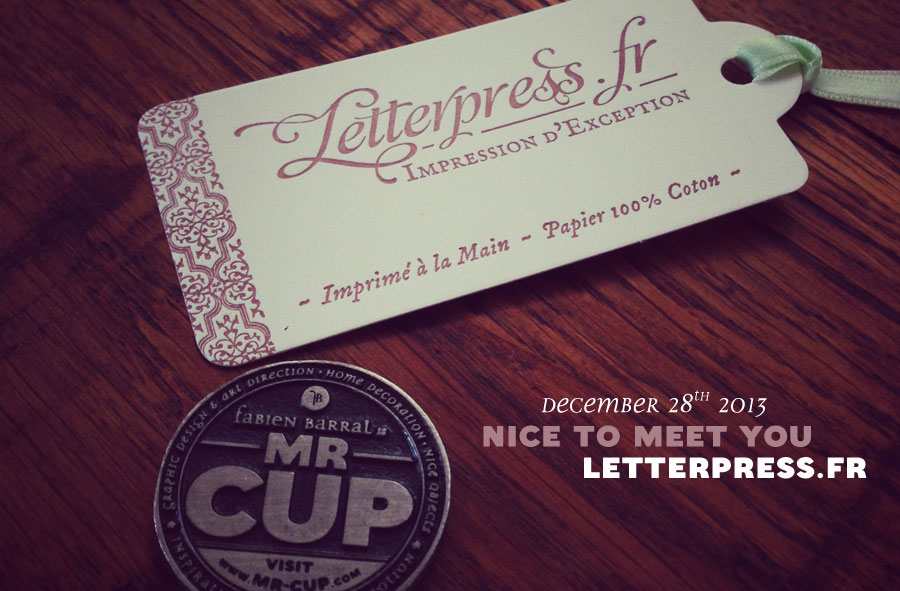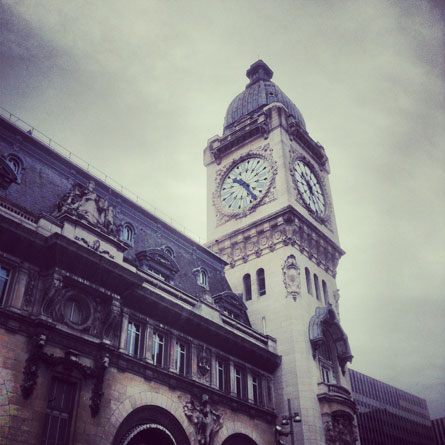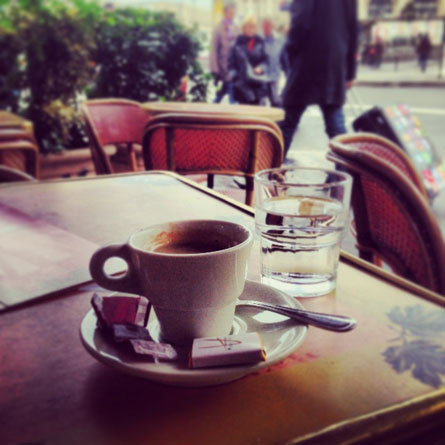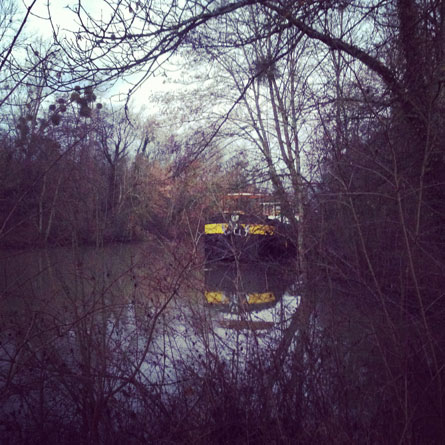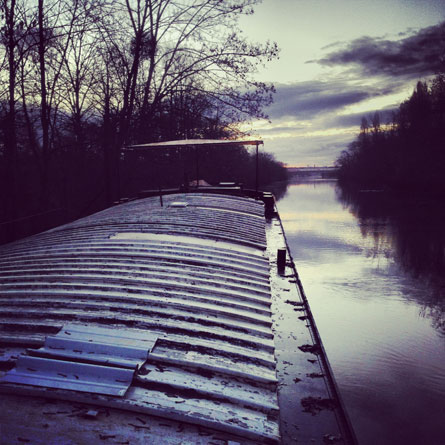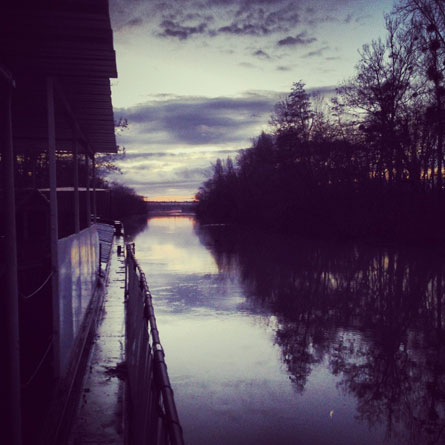 I met Clint 3 years ago during a short time in Brisbane to do a talk, I had the great pleasure to do a typography workshop and print with wood type !
A great time.
Since then, we kept in touch and when he told me that he would be in Paris , we had to see us!
But I did not expect that! I
magine 4 fans of typography and printing on a large houseboat with a printing studio !
Add it a little wine, some design books and it was a beautiful exchange !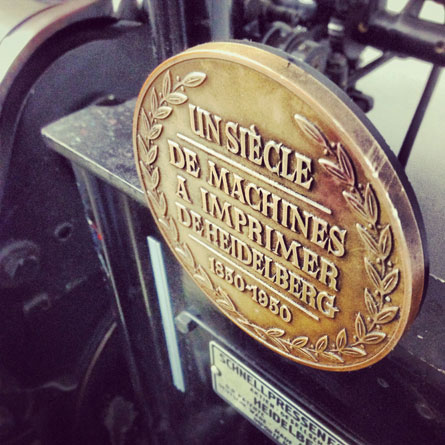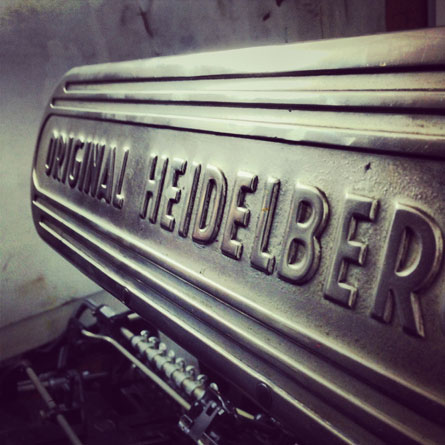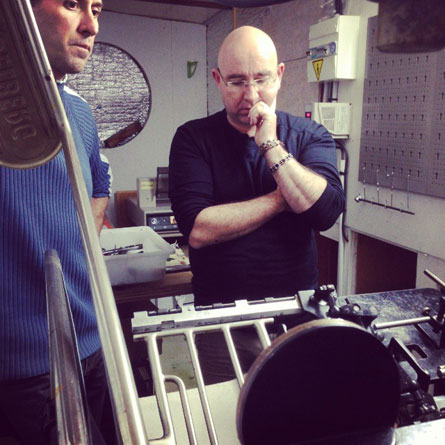 Denis and Mylène spent six months in Australia, that's where Denis is formed letterpress with Clint.
After a career in finance, Denis decided to change his life and get to letterpress !
Mylène is a graphic designer, what a duet!
So he bought the machine, then invited an American printer perfecting his technique !
Another fine example of people who created their life and " when we want, we can !"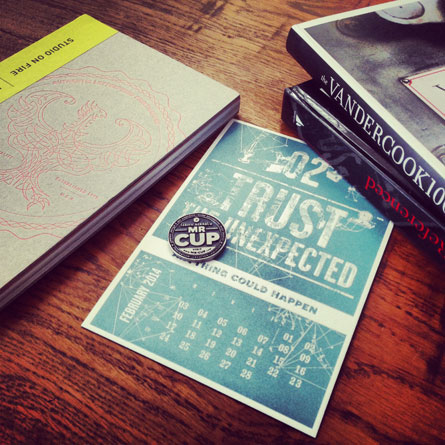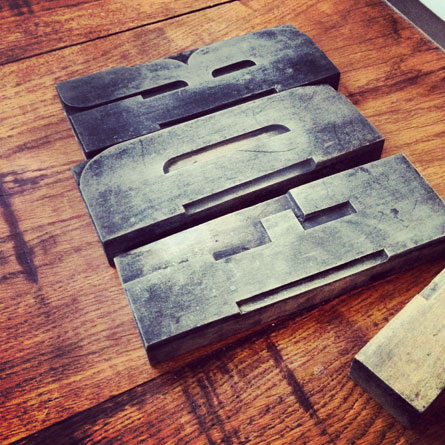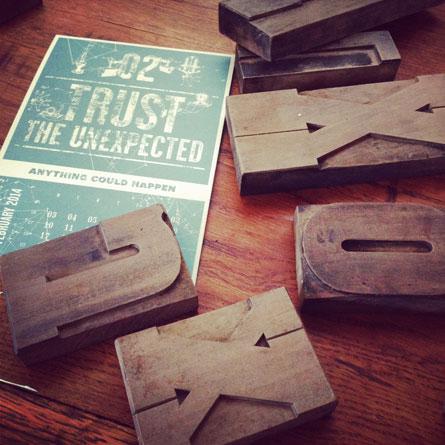 So this is the last day of 2013 ...
Tomorrow is next year!
I prepare , of course , many things, but for now I'll enjoy the last few hours ...
Just to whet your mouth , I'm working on two numbers of "THREE " ebooks, about 300 pages of pure inspiration ...
!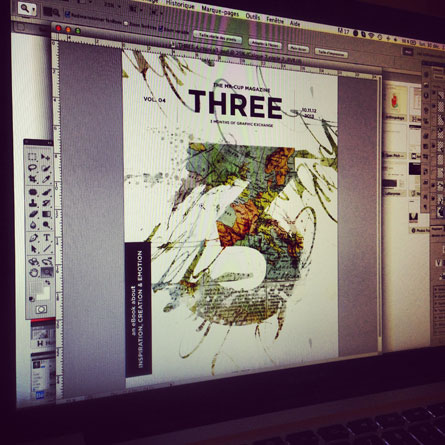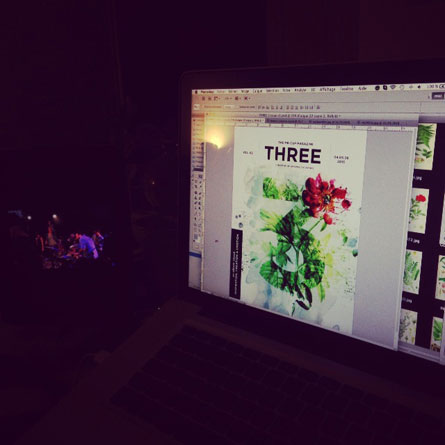 Credits & infos
All image layouts and written content by Fabien Barral otherwise noticed. Please be responsible and give credit when credit is due. Thank you. All photos "by MrCup" must also be credited and linked to the original post. I ask that you do not use my exact layouts or designs without permission or without noting its origins on your post. MrCup® is a registered trademark of SARL BARRAL CREATIONS®, Inc. All rights reserved.
I only highlight products that I would be likely to use personally.