Today, I went to visit Mr Eka, the great wood craftman who did the
Helvetica wood letters collections
with me, to seen the samples of the 3td collection... It won't be on sell until a long time as I want to sell the first 2 collections before, but they look fantastic ! The idea is a raw wood collection, but covered with metal packaging elements... It is great and it is recycling !!!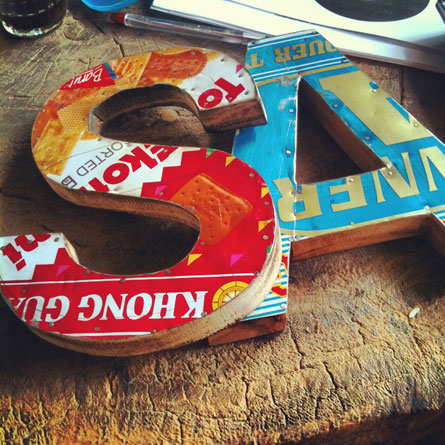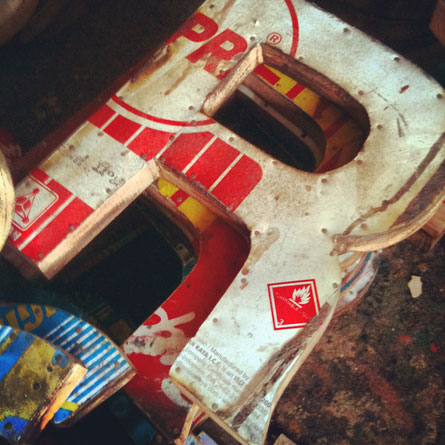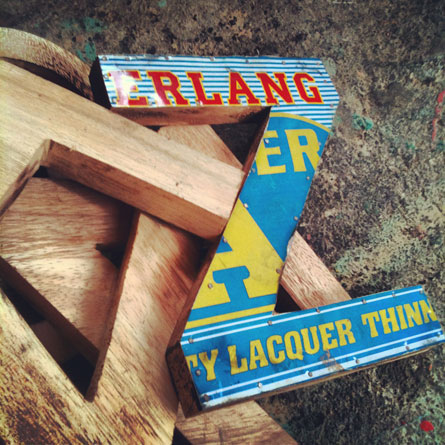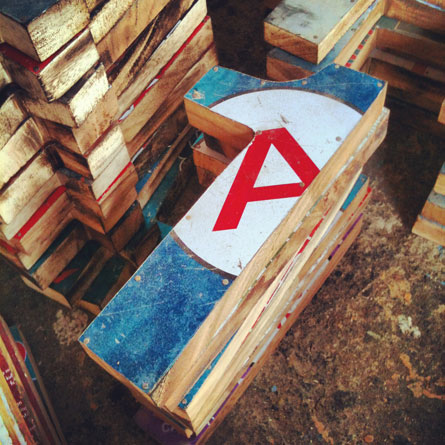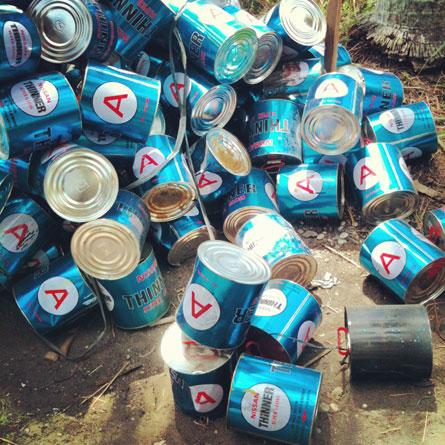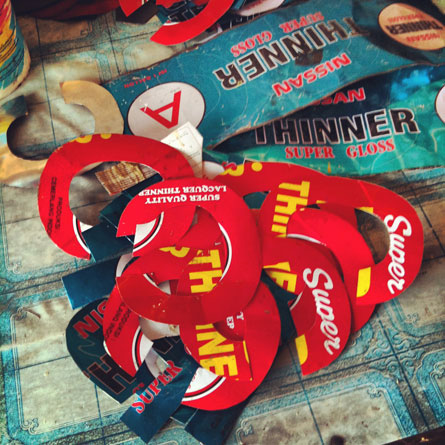 For the 2 actual collection,
Recycled Teck
&
Raw Suar wood
I want to do a cover for the reseller catalog, and shoot all the letters with instagram to show how they are all different !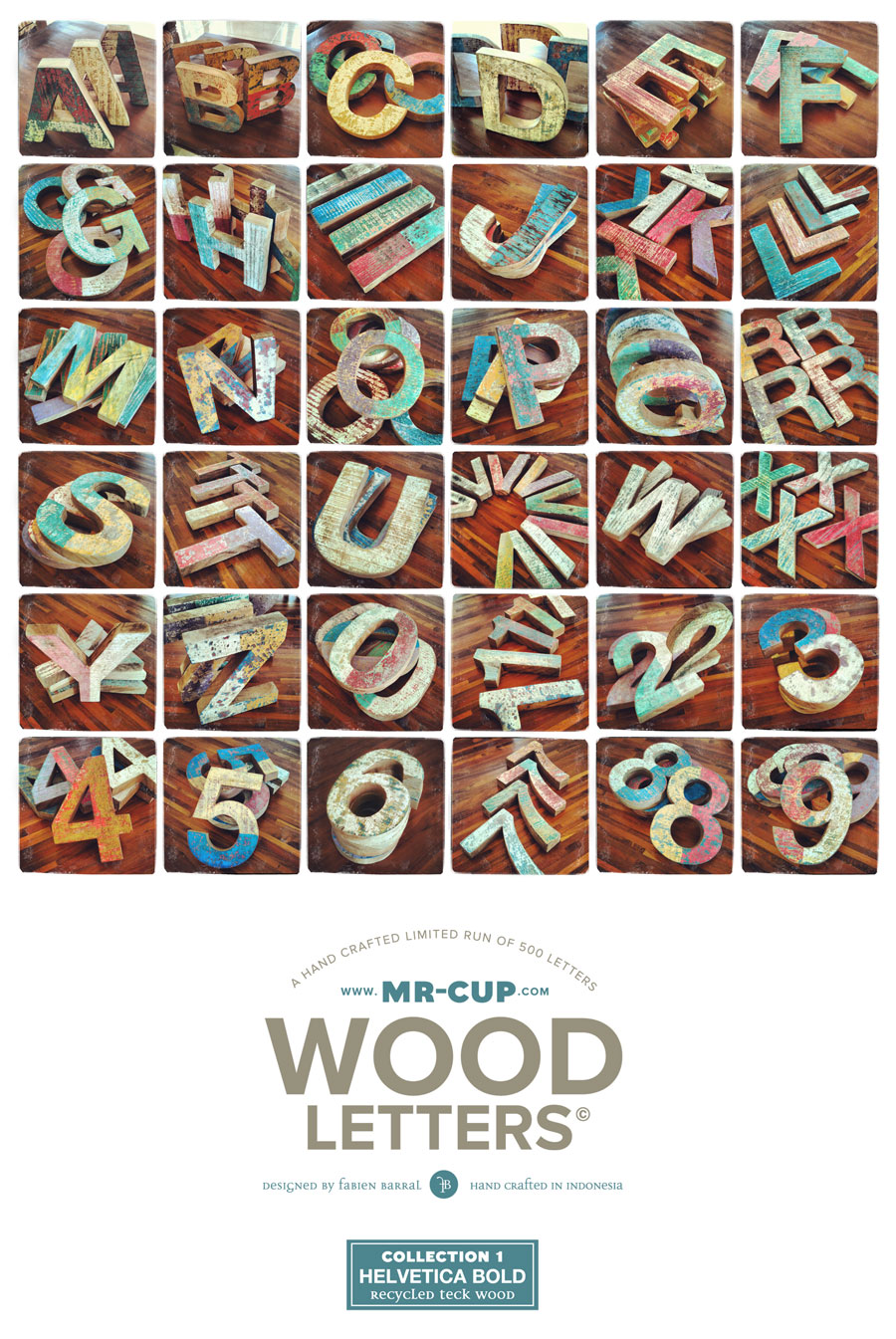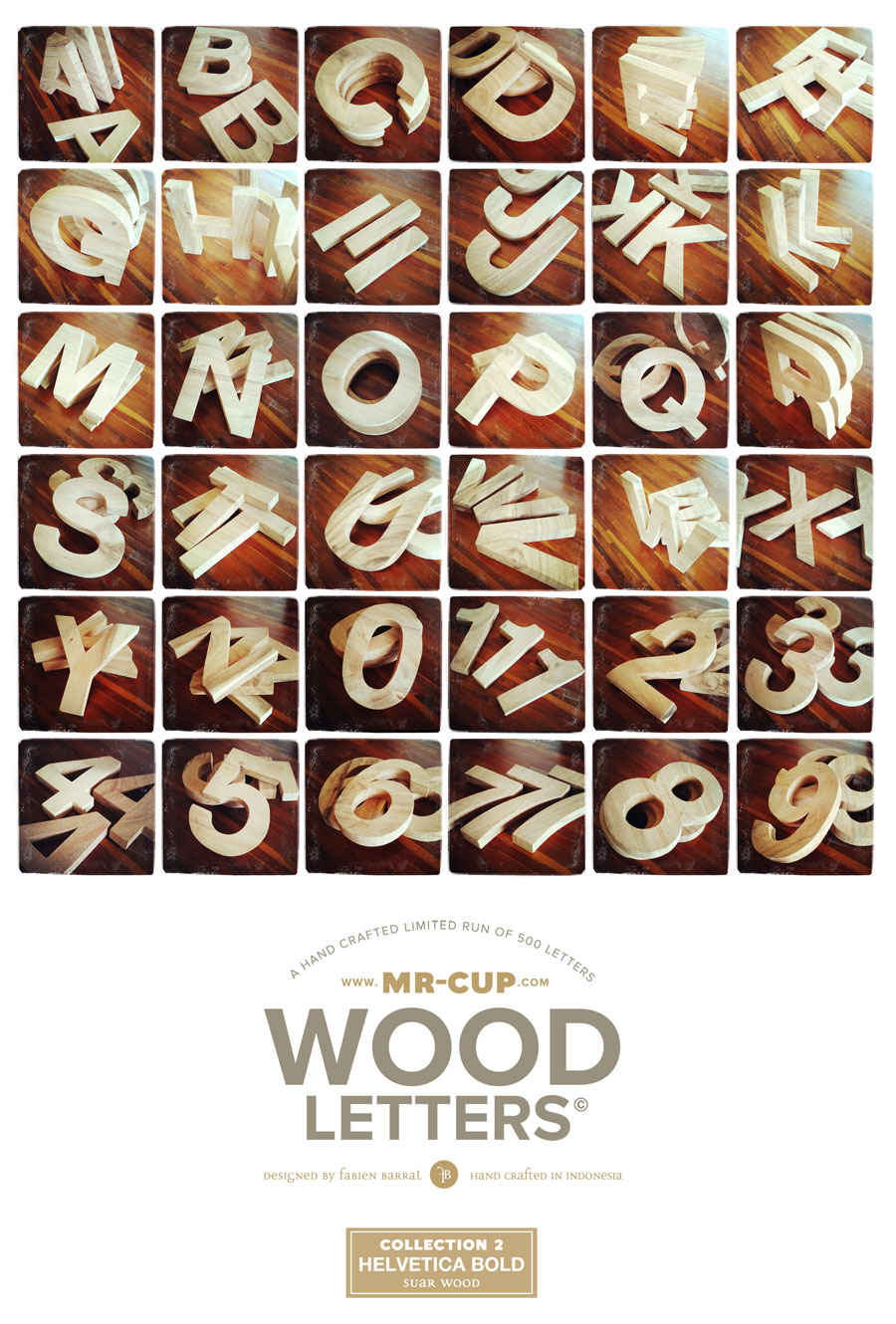 And as instagram is so easy, if you do order of a
word
, I can took a picture to be sure you like the colors ! Just send your request when you order them...
---
posted in Mr CUP News
at 3.12 PM
from
Ubud, Bali
/

Indonesia
listening

Coldplay acoustic 2001 concert
I want to focus on some of the new project presented in the
work
section. When Paola contact me to design the identity of her project, I know we can do something unusal and without boundaries... She wants something artistic, organic and technical... why create one logo when you could have three ?
This is the artistic logo and the tools : letterhead, business card, tags, envelop and round stickers...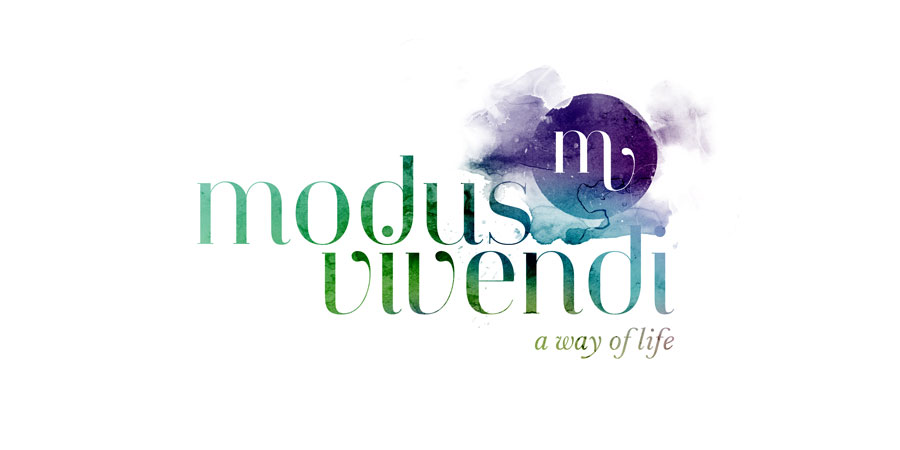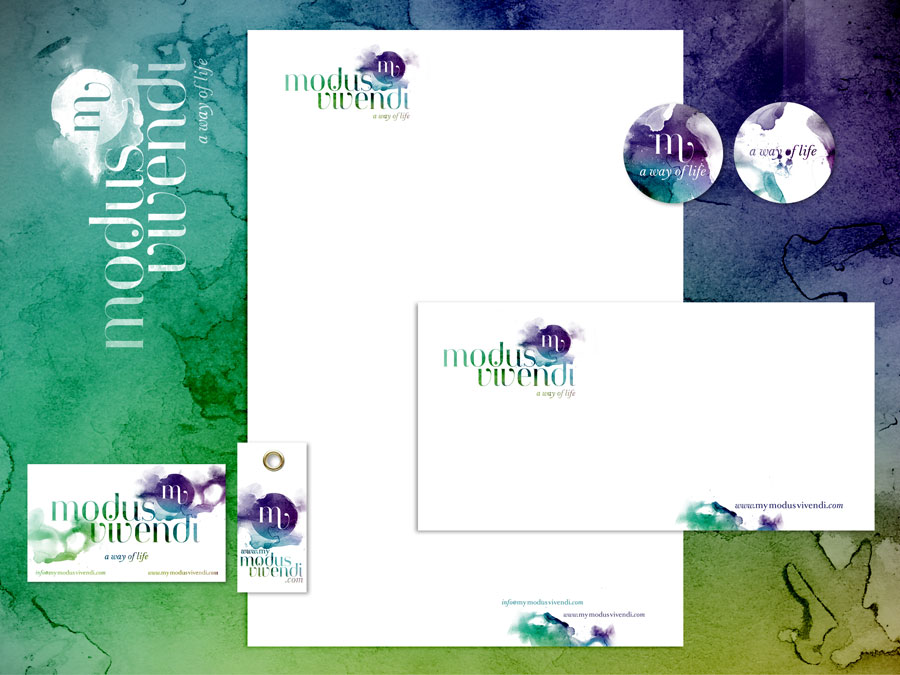 The organic one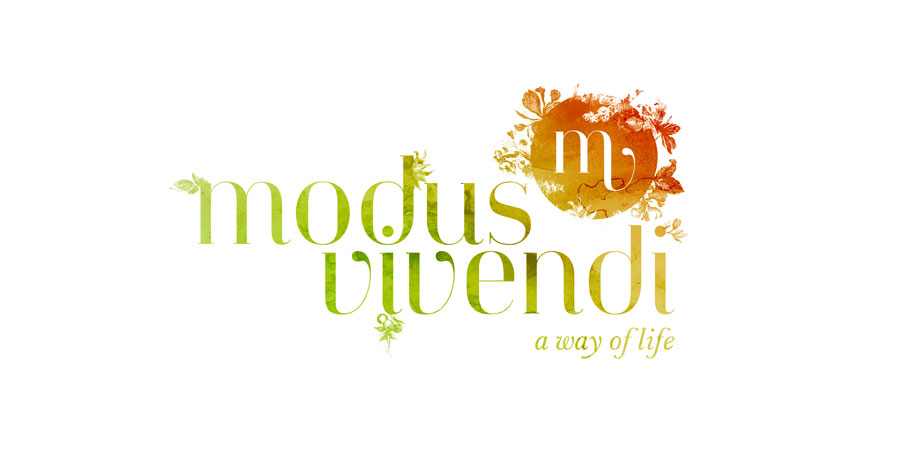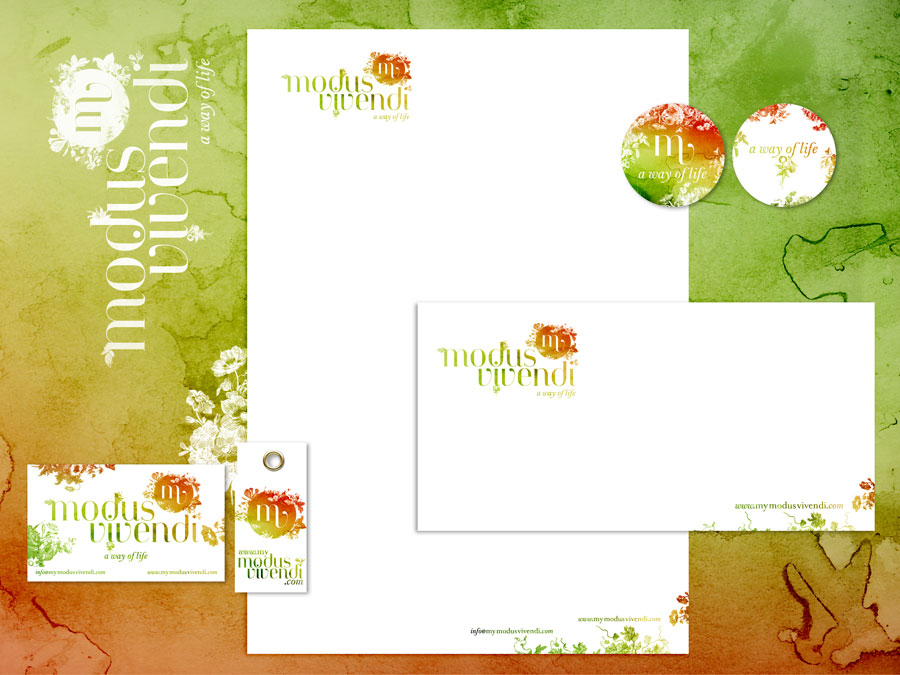 and the technical one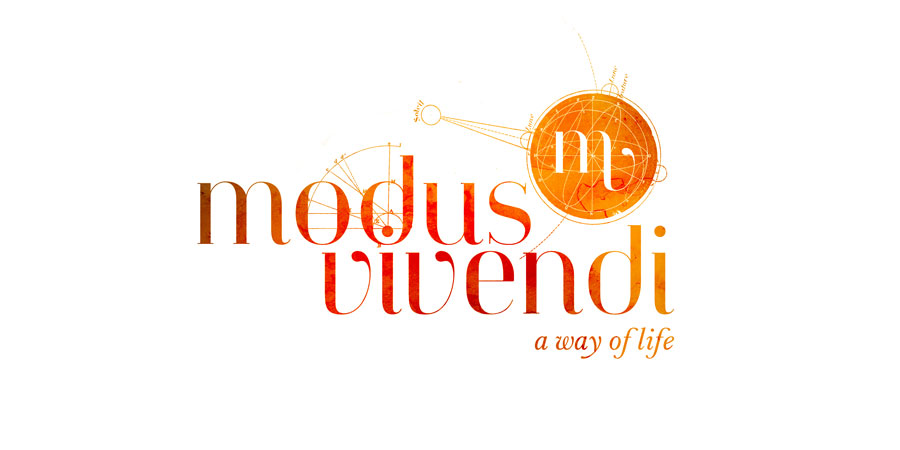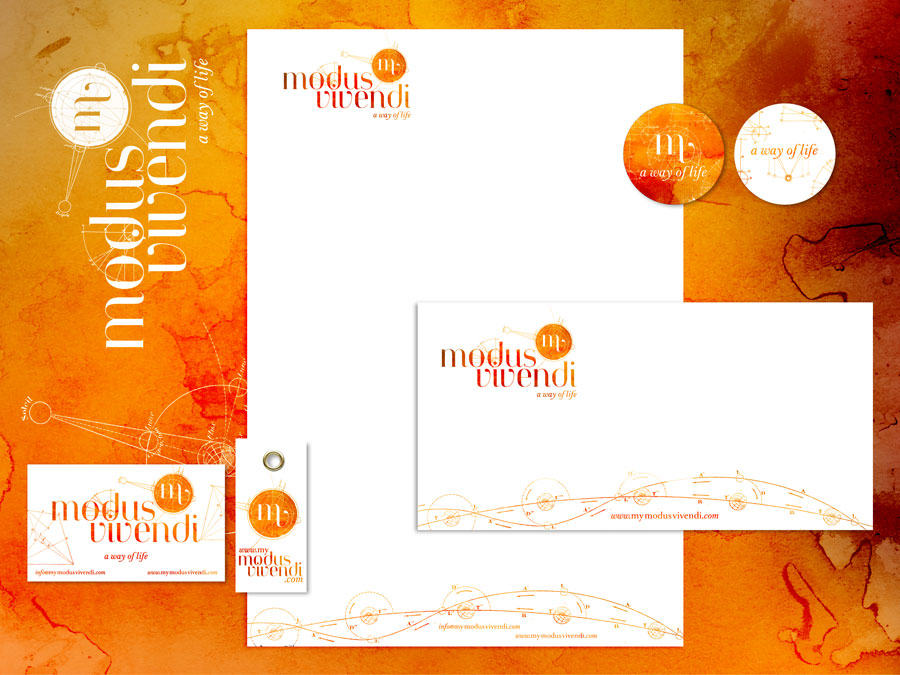 She also wants to have letterpress buisness cards, so I adapt the design to letterpress technic and use the split fountain process (mixing inks during printing process) to be consistant with the other tools...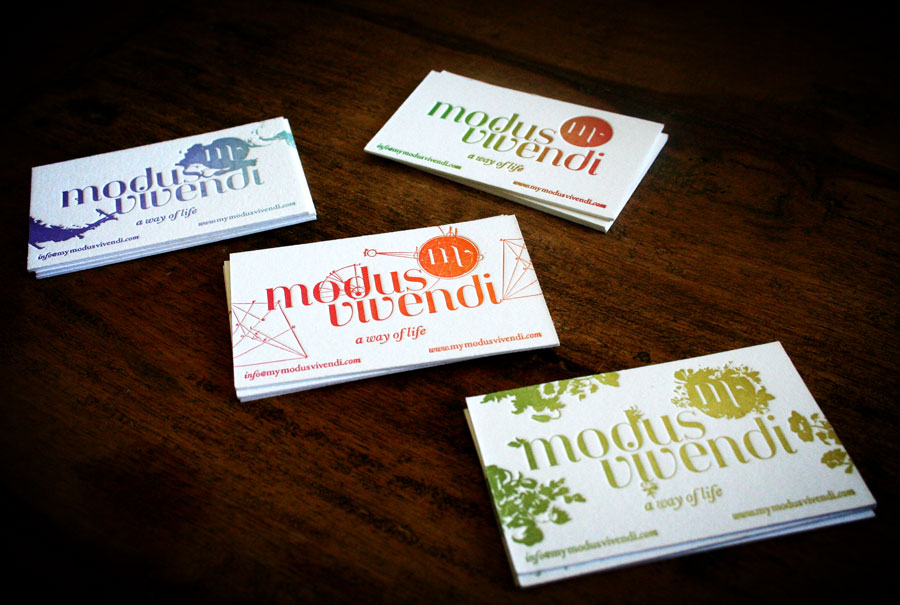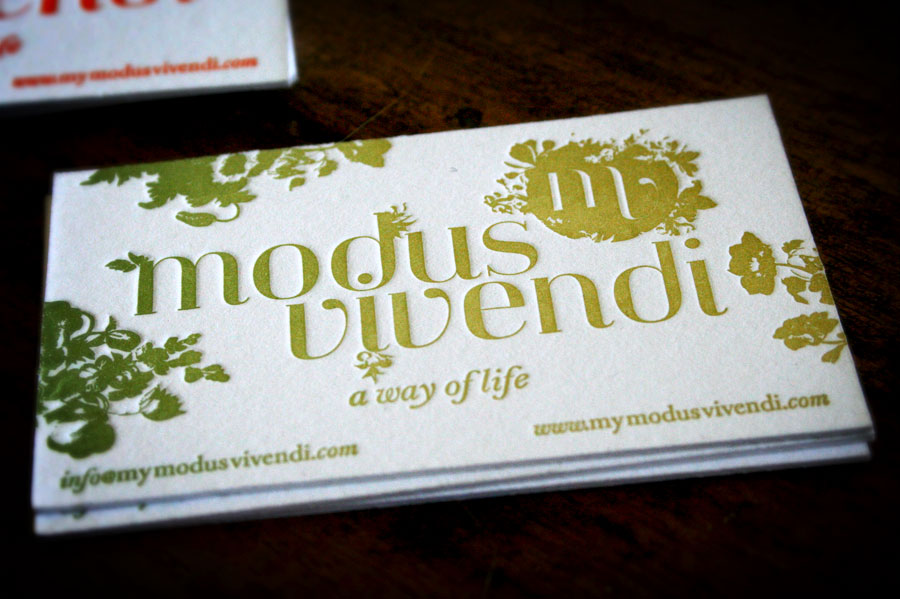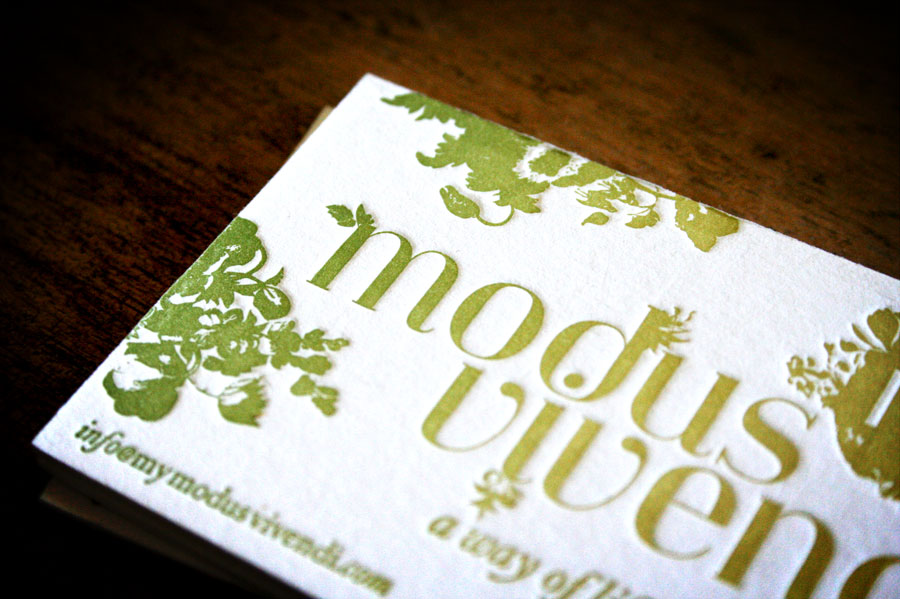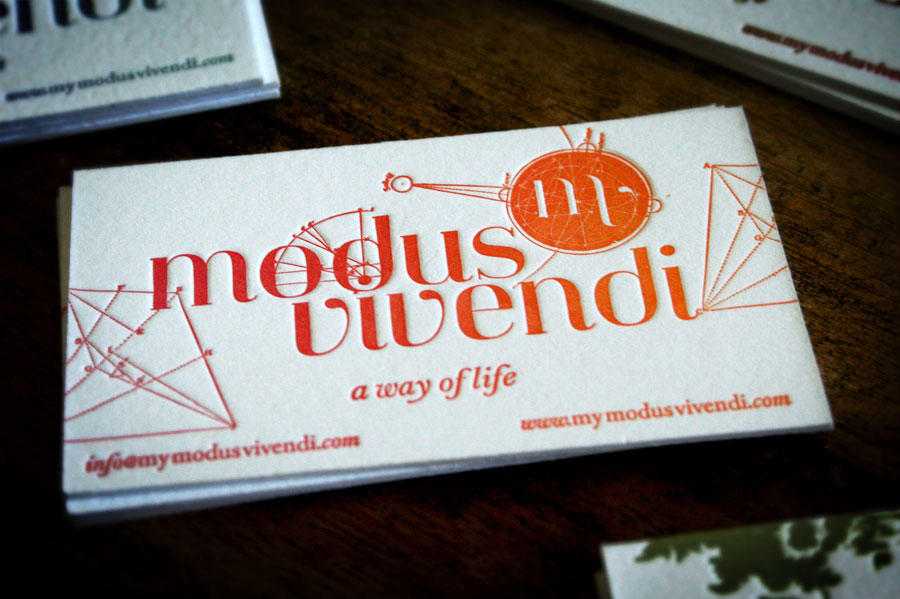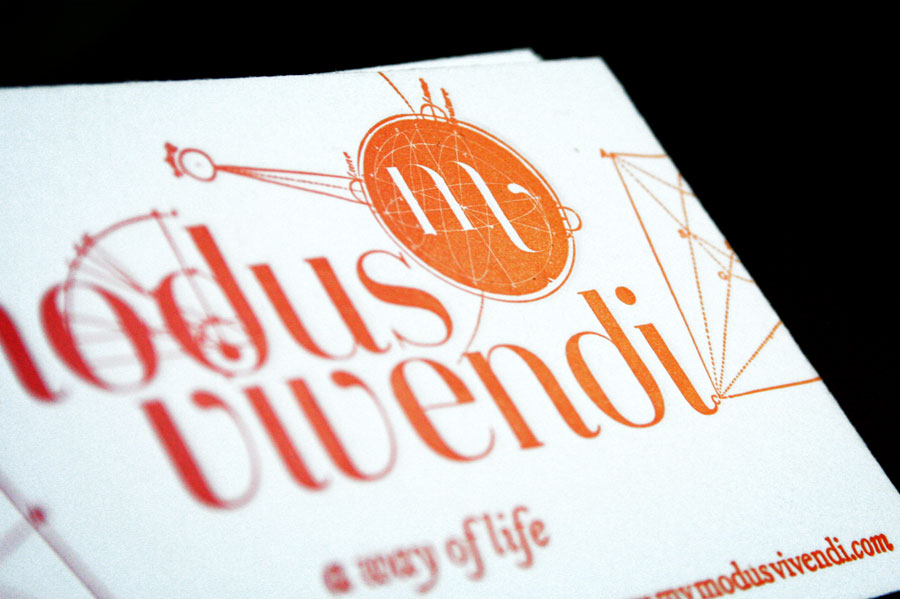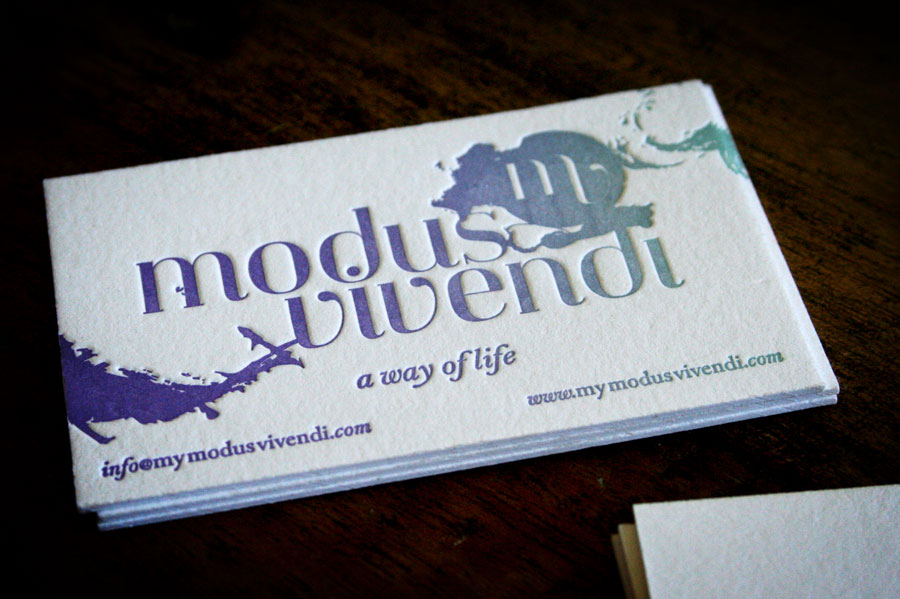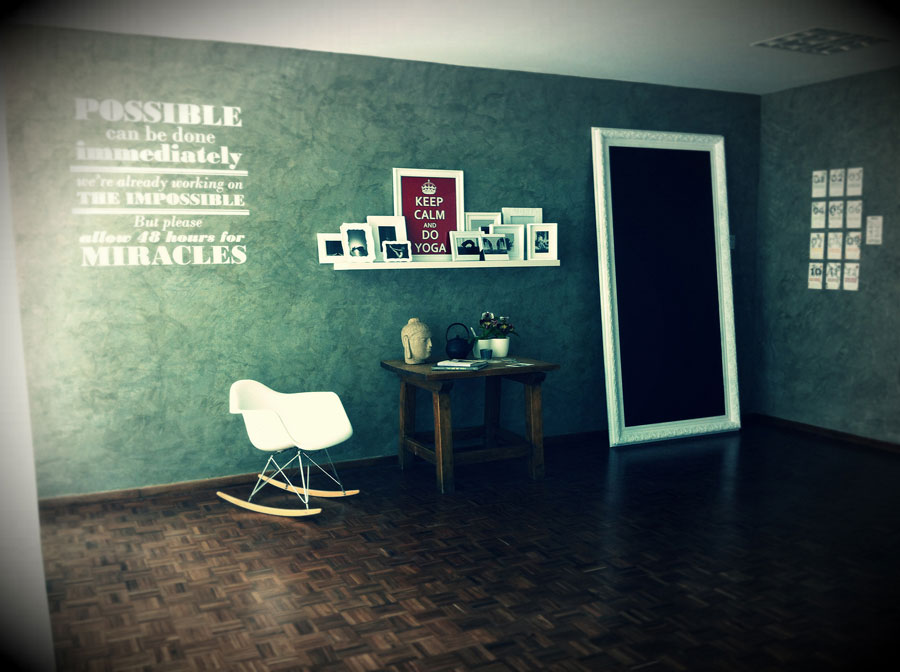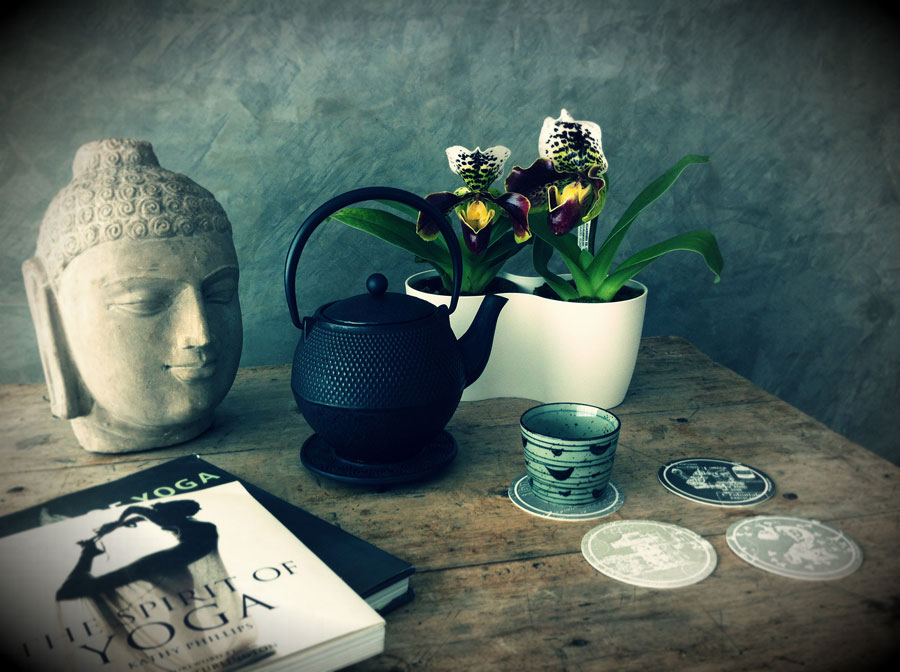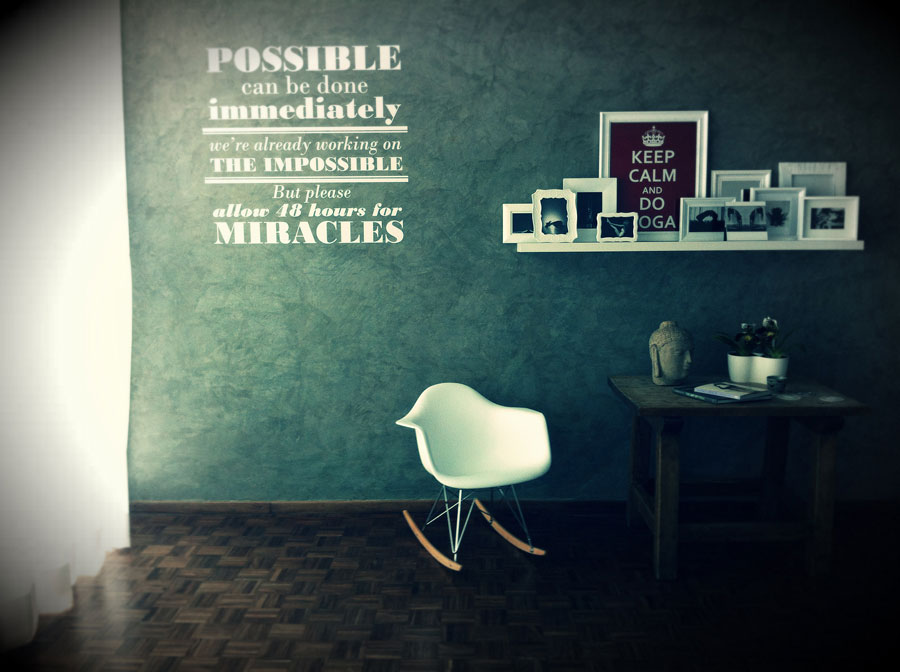 ---
THANKS
This is a week end post ! Thanks for all the orders of the
Helvetica wood
and
coasters
, the first packages will be send on monday. It seems some people have some bugs on the ordering process, so if you try to order and fail, please email me on which device and what goes wrong...
Today found in bali
I was looking for simple cupboard and I found so much more... this is Bali ! I love this chairs, I would want to took them all ! If you have a bar or a project where they can be at the right place, feel free to
contact me
...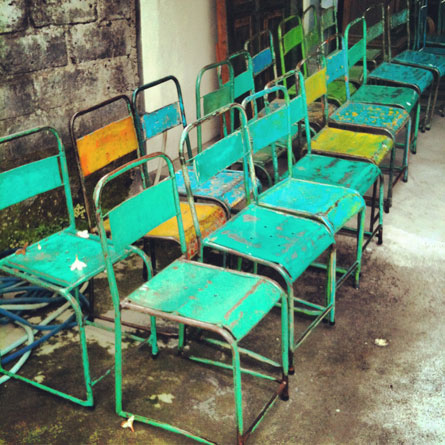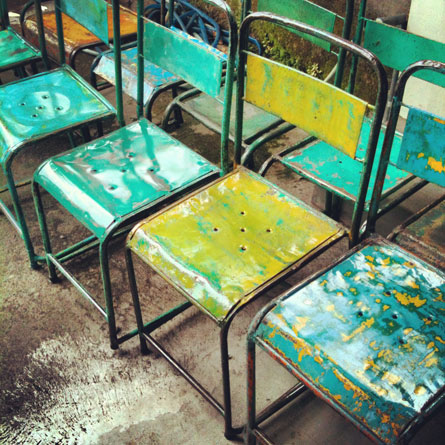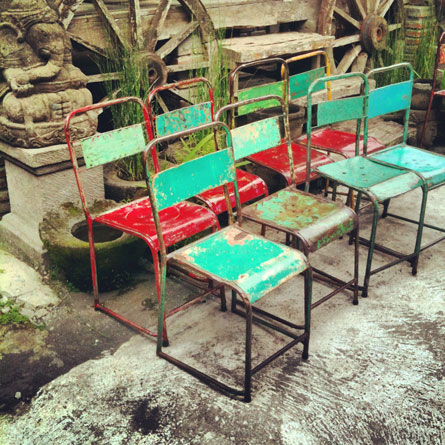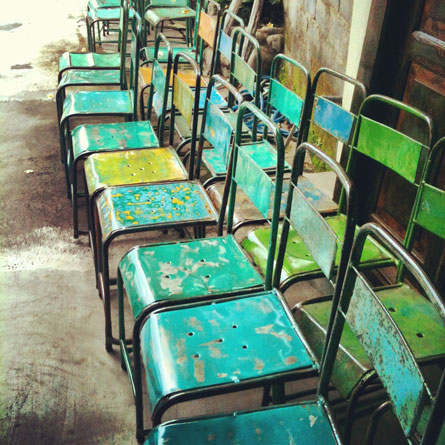 After some more road, I found this shop selling vintage Vespa. I am not sure everything is from origin but they are superb, and will go so well with the chairs ;)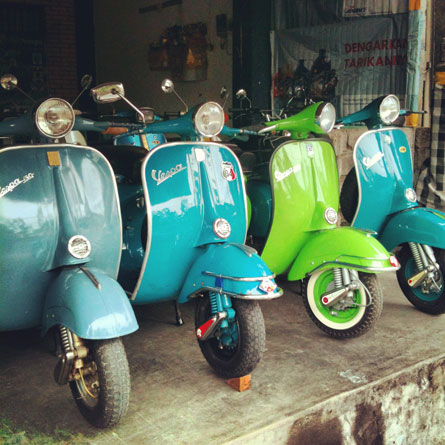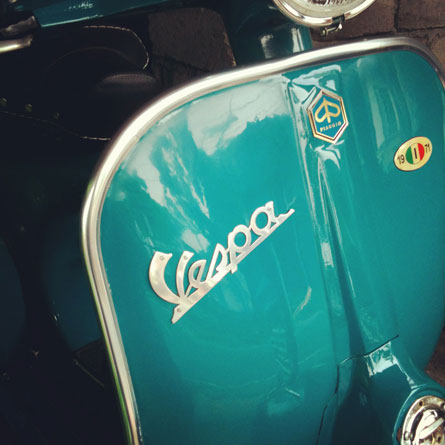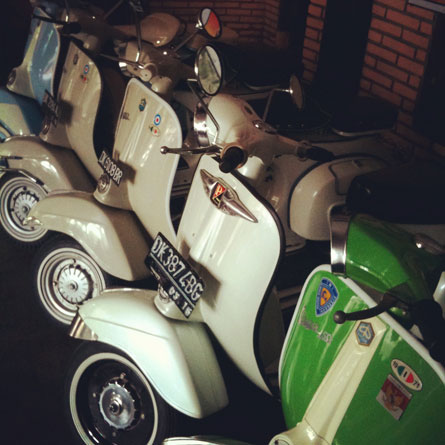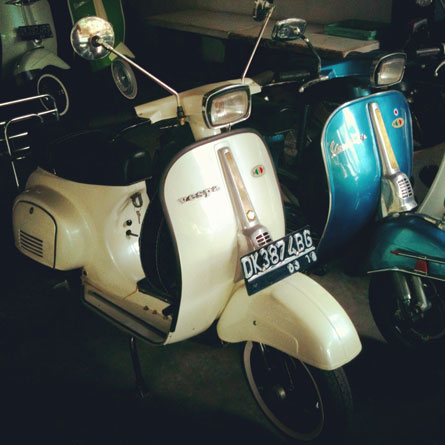 Earlier this week, I stop by the house a guy passionate by Vespa Side Car... the red "Starsky & Hutch" one is my favorit.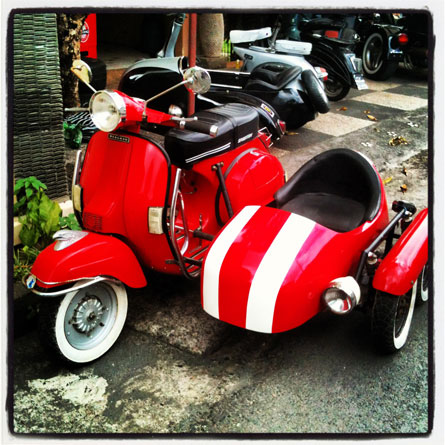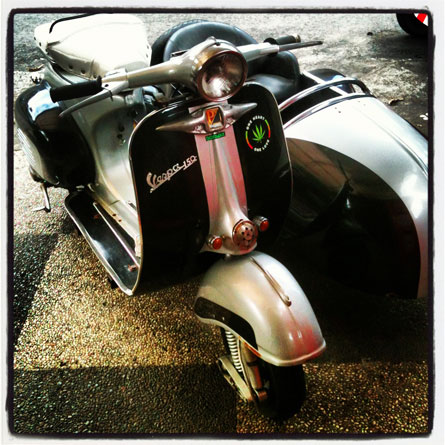 Everyday life in Bali
And here are some images of Bali life... the temples and the every days offers to the gods.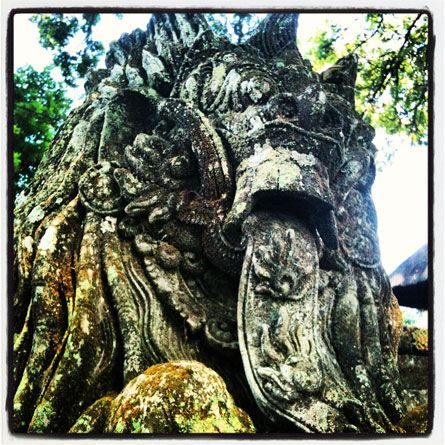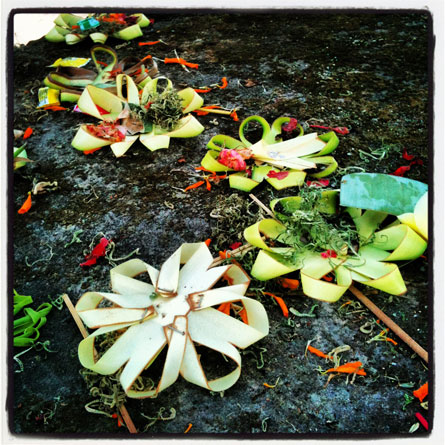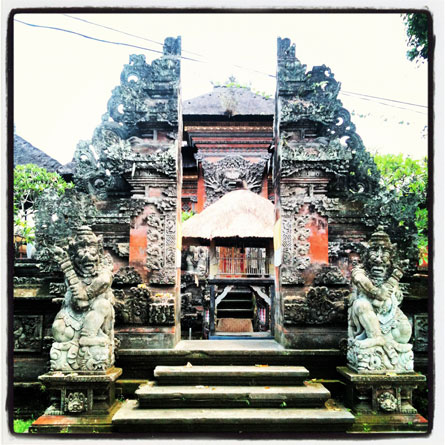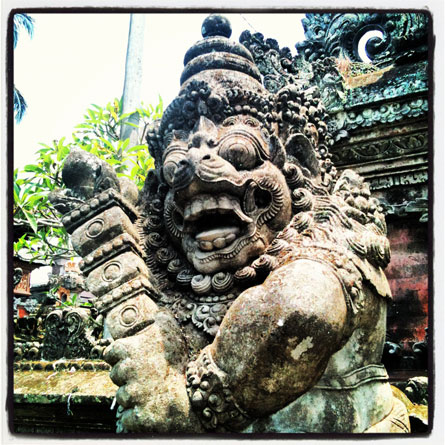 This stunning view may be soon something I see everyday...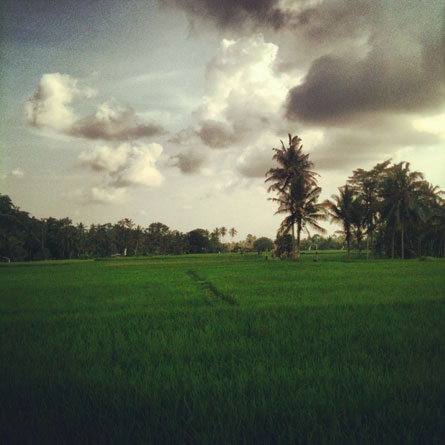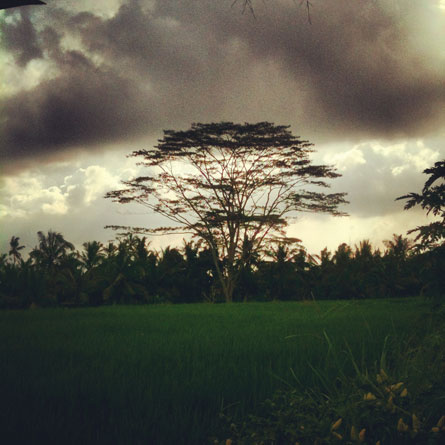 The main touristic attraction in Ubud, is the Sacred Monkey Forest. You can walk in this magnificent place with monkeys everywhere... the other picture is a nice under the rain sunset too from my home.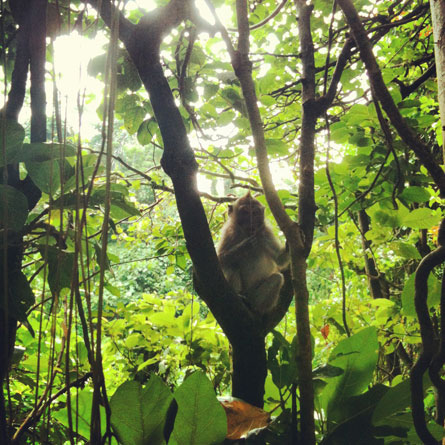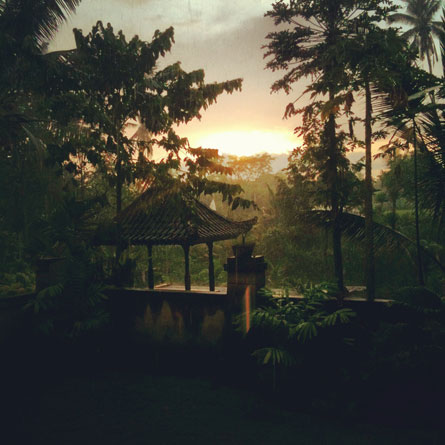 All these pictures werre taken with instagram of course, and they just do a
profile page
where you can see all my pictures and follow me... Better late than never...
---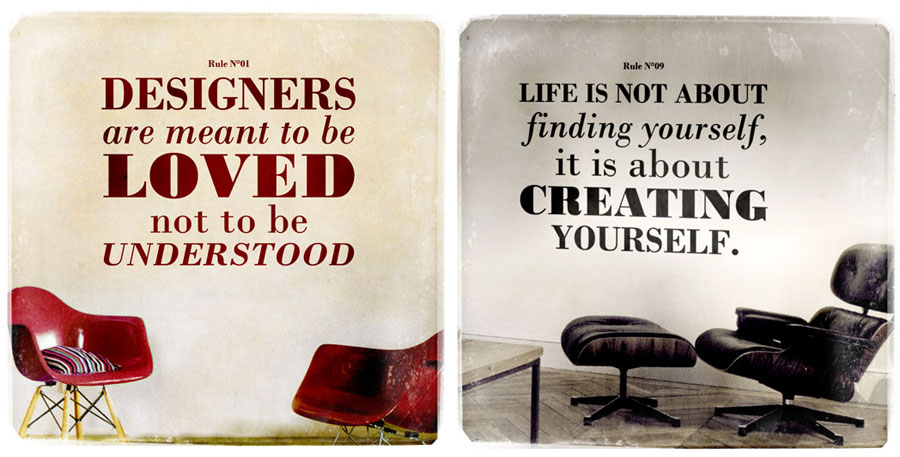 With all the news on the Mr Cup project, I guess you need some help to see everything. You know the 7 rules to understand design and designers, which was the source for 12 ones used on the 2011 letterpress calendar. On this first edition of the calendar, I compose the rules using only different version of the Bodoni font, a classic...
I think every rule can be independant from each other, and if only two werre available on the harmonie interieure shop, I put 9 in the new Mr Cup shop.
If you go on the detail page of the
Designers rules wall sticker
, you can choose between the 9 of the rules. As all the
stickers
, there are 2 sizes available & you can choose between the 20 colors...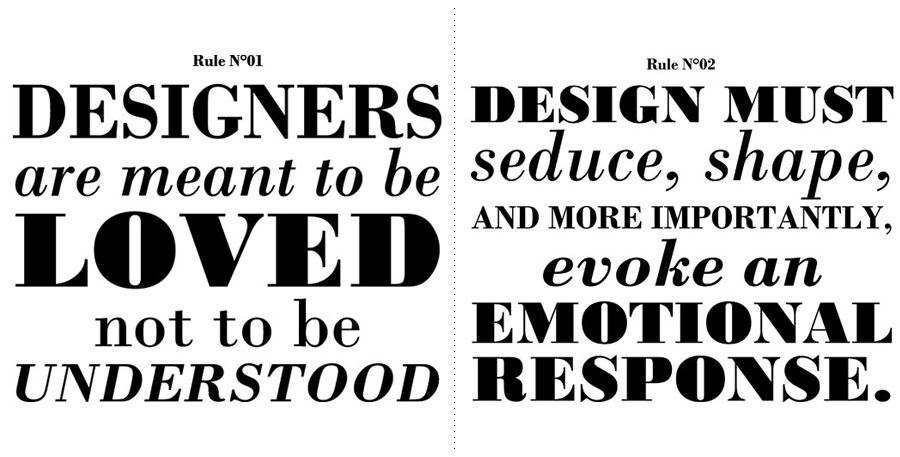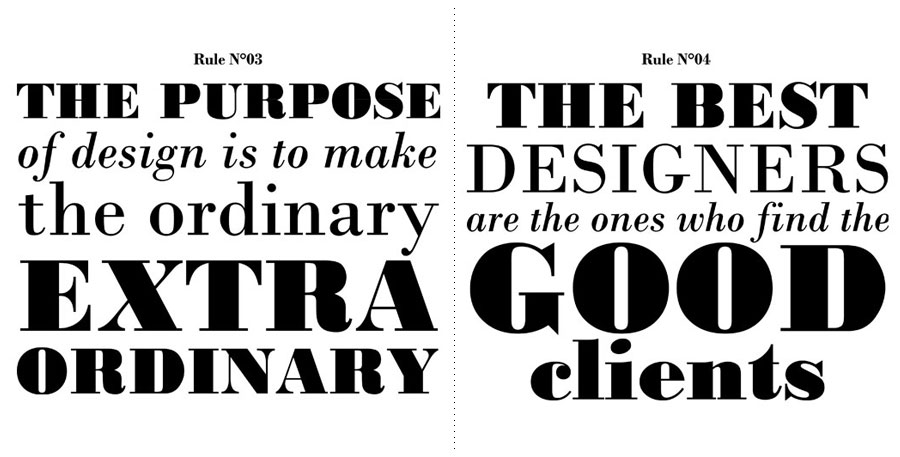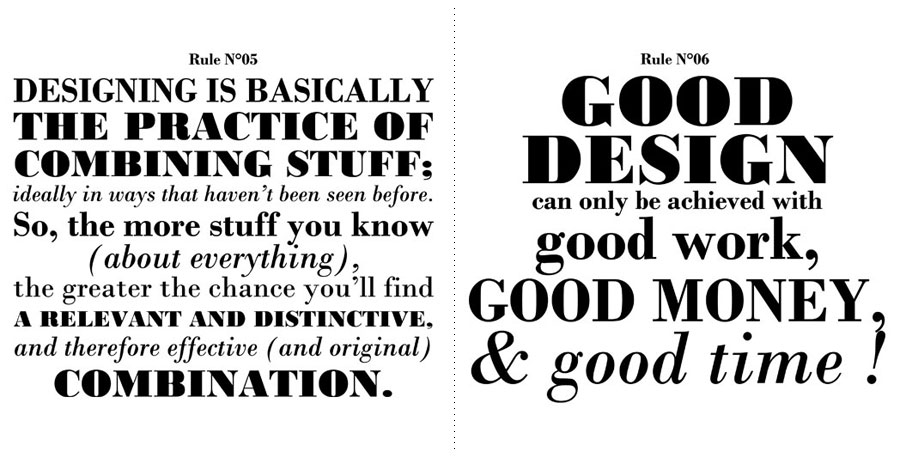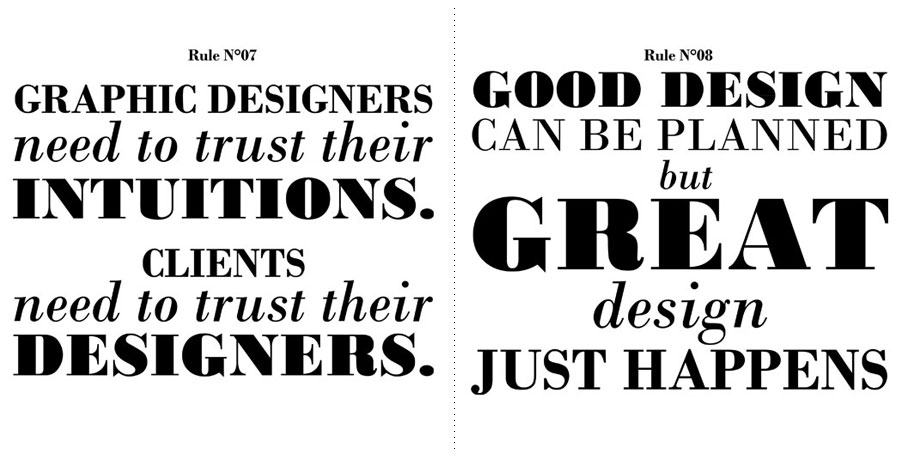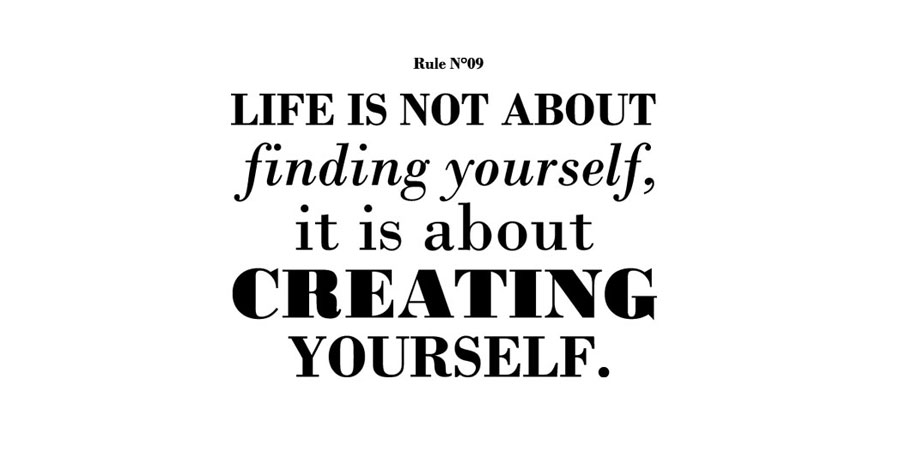 Why no 2013 letterpress calendar ?
As the question comes often, here comes my answer. What I want is create things, for the fun of it... If I could make money with it, great... The
2011 calendar
was a great challenge and I loved it...
2012 one
was great even if it does not the same "1st time" feeling... This year is special for me, as I travel a lot and move to Bali.
So I want to do something new and focus on the
Helvetica wood letter
which is a project I want to do for years...
So, there won't be a 2013 letterpress calendar
... But if you look for a nice gift for your designer friend, husband, wife, daughter, you still can offer a
wood letter
and some
letterpress coasters
!
These 2 pictures featuring the october
2012 calendar page
werre taken by the amazing
Hannah Lemholt
which blog worth some hours to lose yourself into it... She was recently in Ubud, where I live, but we miss each other...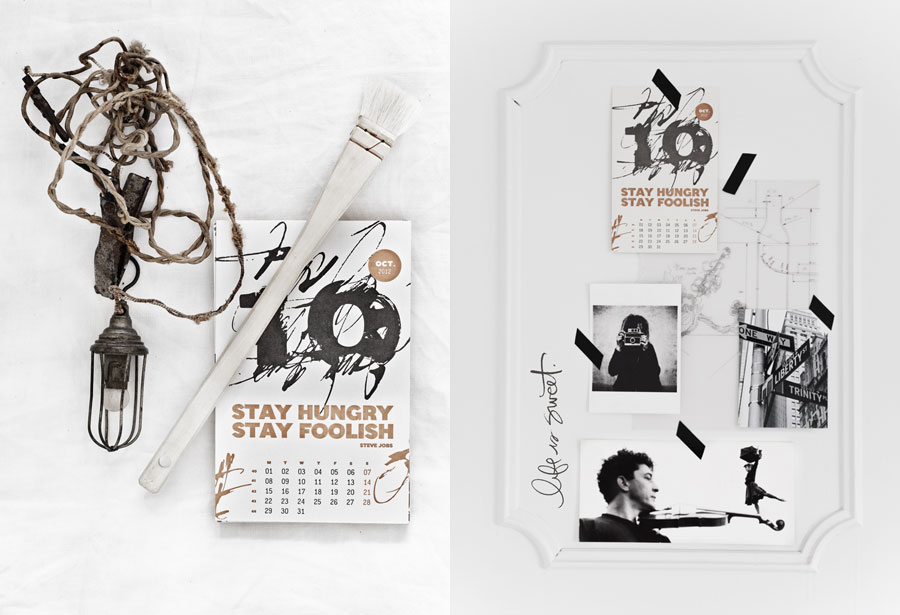 ---
---
---