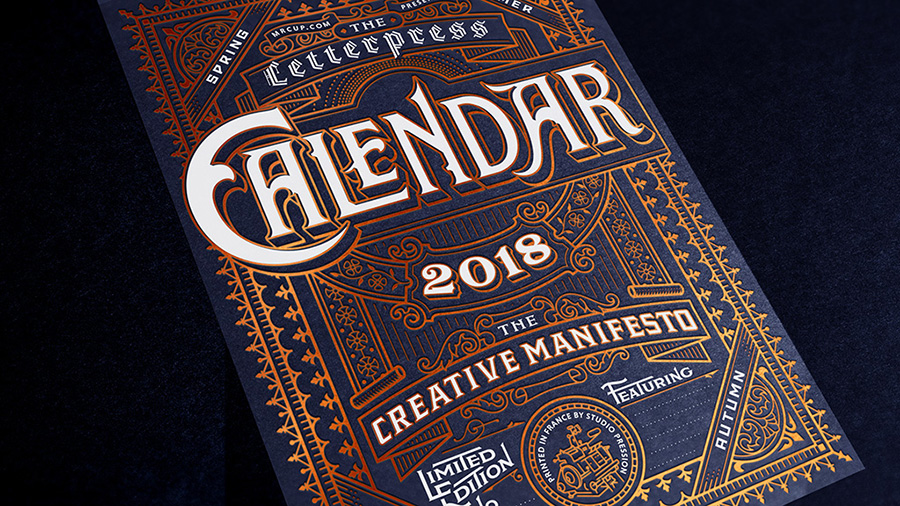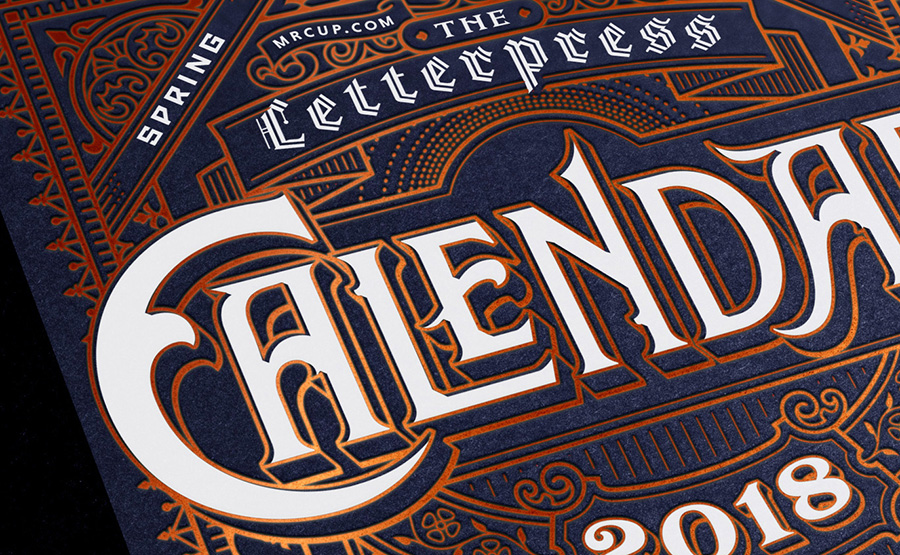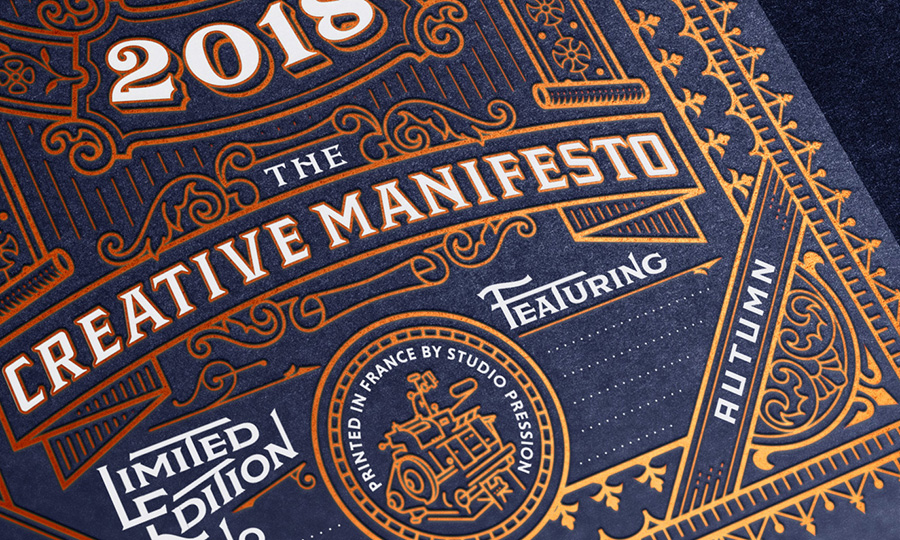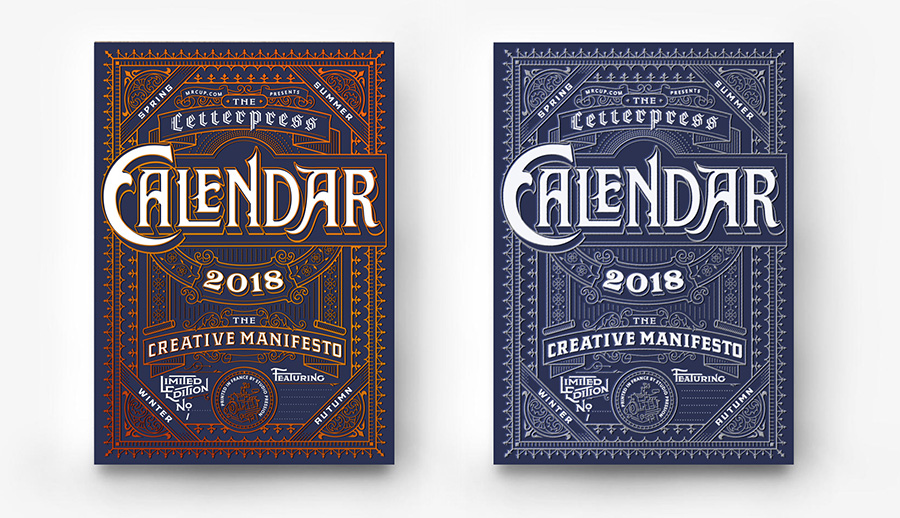 As every year, there will be 2 editions: the deluxe edition will be on dark blue paper, with copper foil and white foil. For the normal edition, i
f the paper is the same, it will ink printed and not hot foil as the deluxe edition. We will print in 2 colors with silver and white inks.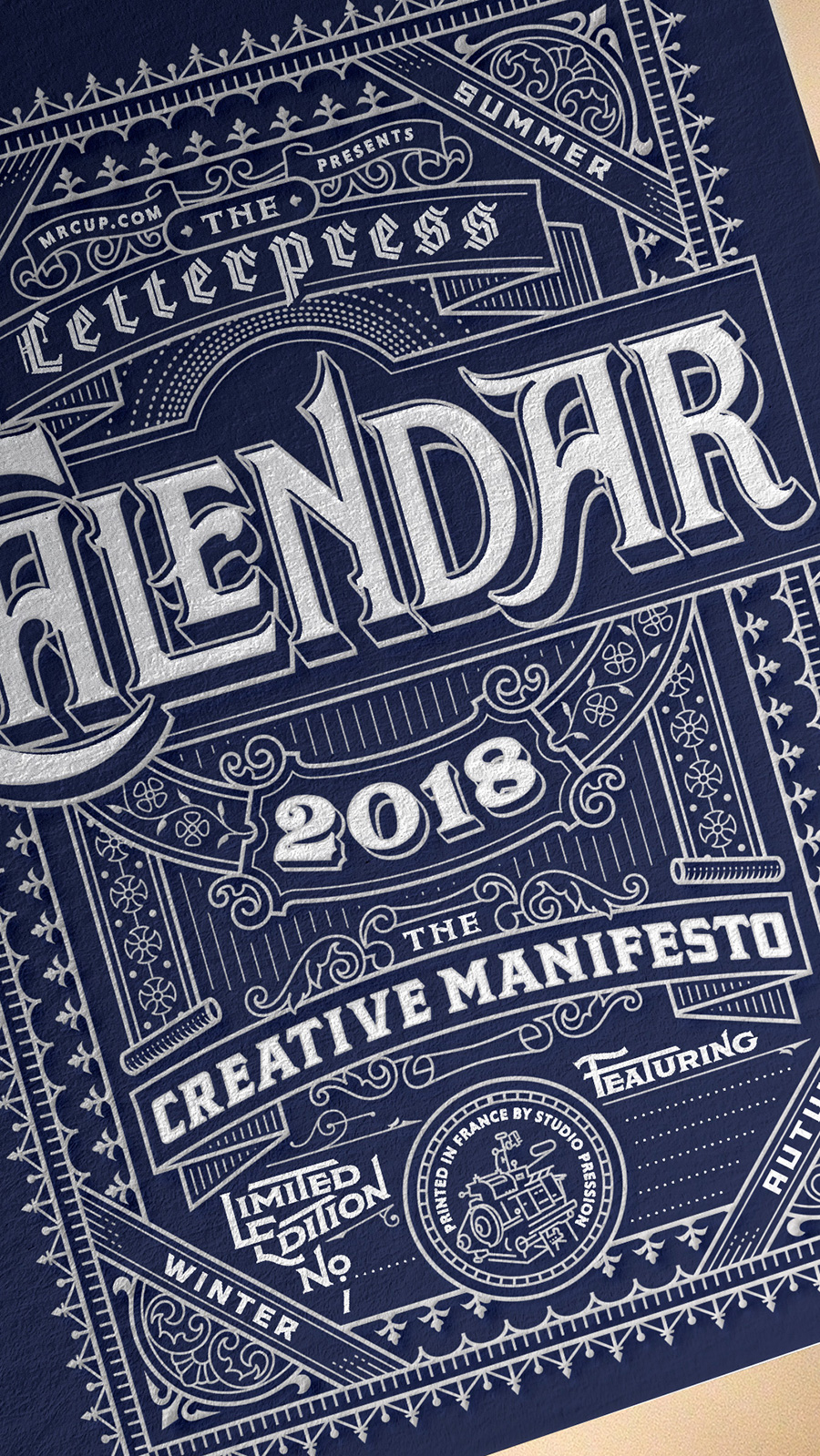 This year cover is designed by
Tom Lane known as Ginger Monkey
. For every edition, I ask graphic designer and typographer to create unique font work. This year edition will feature unique designs by
Salih Kucukaga
,
Nick Misani
,
Reno Orange
,
Keith Tatum / The Type Hunter
,
Jeff Trish
,
Stefan Kunz
,
Lauren Hom
,
Jef Millotte
,
Kelli Anderson
,
Francis Chouquet
and Me!