posted in Graphic
Wednesday, 21 October 2020
from
Mr Cup Studio
(near

ARLES

)
/

France
listening

Genesis Mama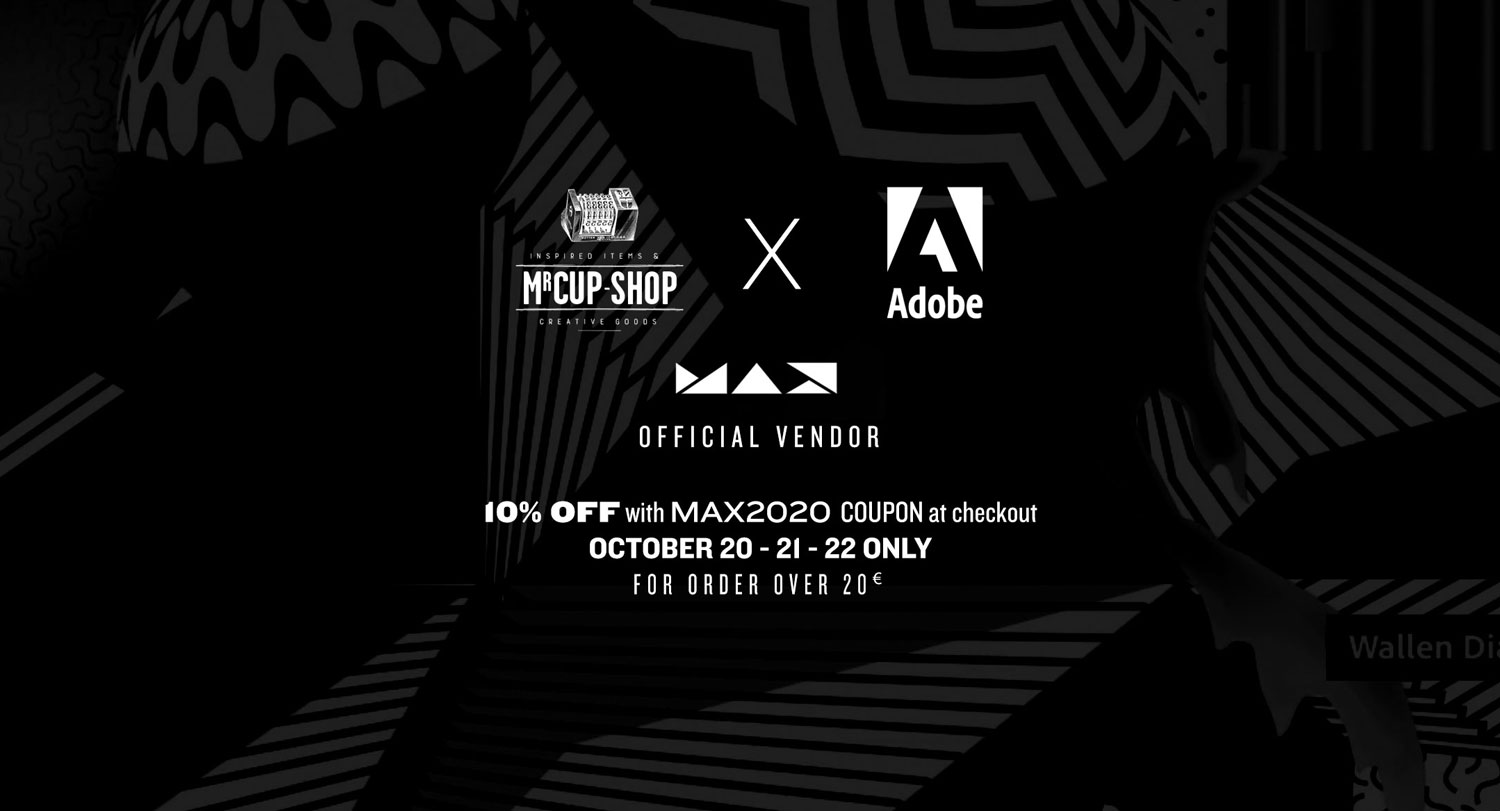 One of my goals is to be part of the Adobe Max market so I was so happy when they invited me to be part of the virtual one of this year's event. With 50 other selected shop, we propose you to buy all our creations during the 3 days of the event. It is the best time to support makers from all over the world. When you buy from small shops, your support families, and it is even more important this year. And hopefully next year I will be there in real and met you!
Of course, Adobe Max is different this year as will be online. But you can come with me as you can travel while staying at home! The event is 100% FREE and ONLINE!
Check this link and see the amazing content they propose
. You can see great talks by Aaron Draplin, Kelli Anderson, Annie Atkins, Wes Anderson and so many more. If you don't know Adobe MAX, in short, it's all about innovation, talent, and expecting the unexpected. I wanted to share with you my past experiences of the market with all the goodies I have seen over the years!