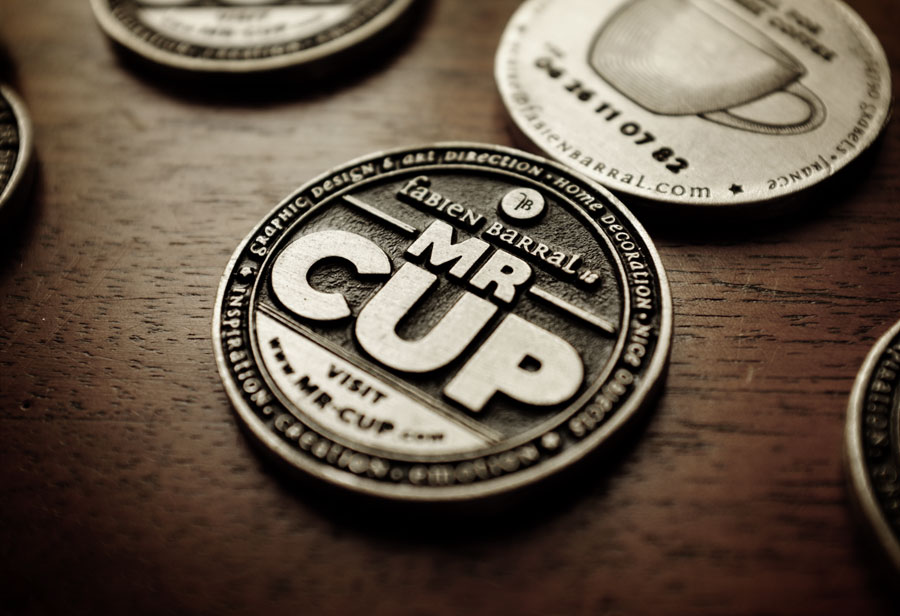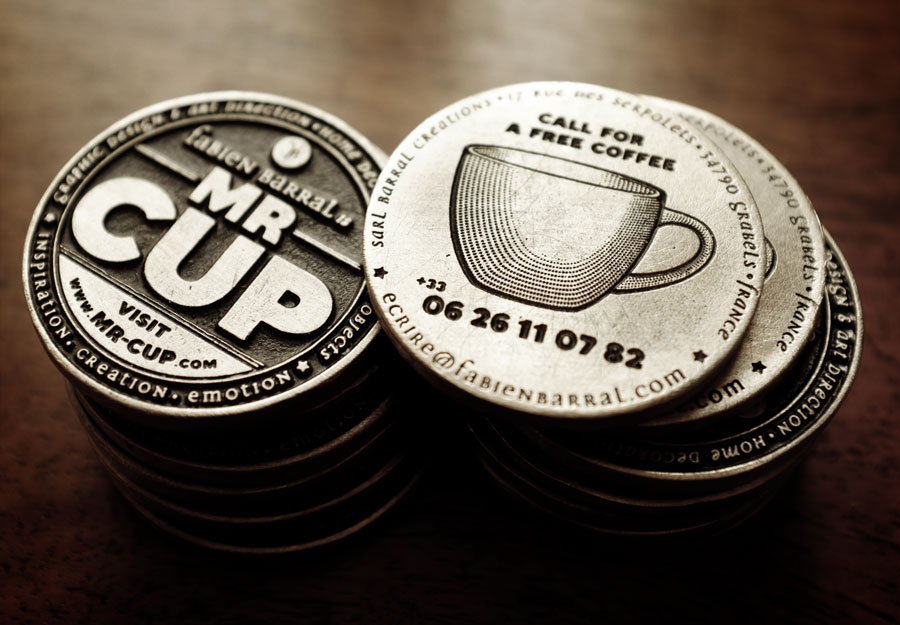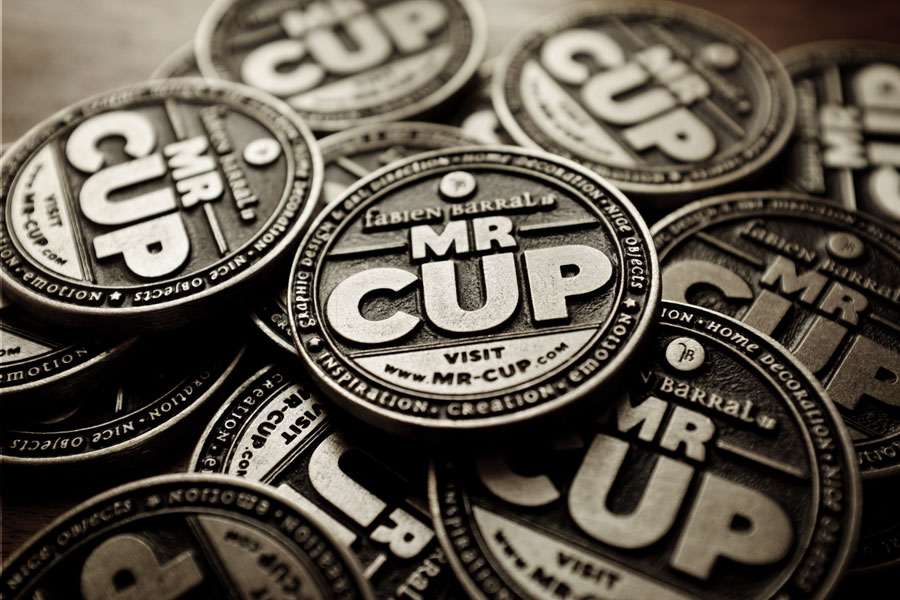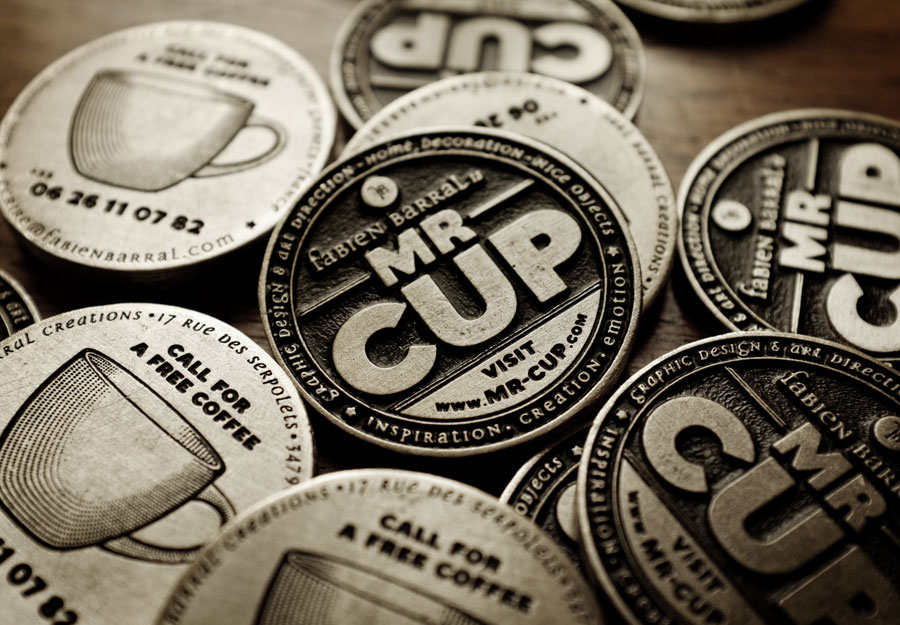 I asked
Alex Rinker
to do me a cup illustration for the back of the coin. Sorry to said this is a very limited edition, so please do not ask for one ;) I keep it for studio I will visit...
So, why Mr Cup ? Over the years, a lot of people tell me graphic exchange replace the newspaper they read with their coffee every morning + I am coffee addict (I think it would change in Bali, but so good coffee shops here) + Michael Stipe...
More
Mr Cup tools
can be seen here... waitting for a new letterpress buisness card too !