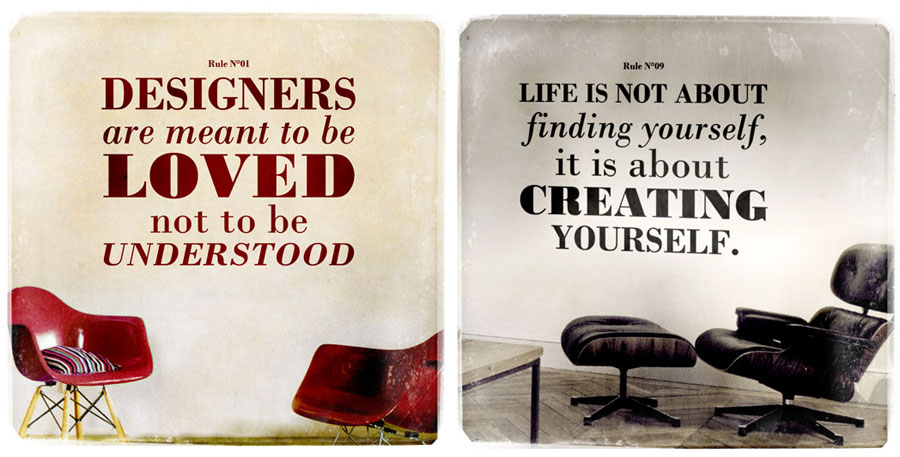 With all the news on the Mr Cup project, I guess you need some help to see everything. You know the 7 rules to understand design and designers, which was the source for 12 ones used on the 2011 letterpress calendar. On this first edition of the calendar, I compose the rules using only different version of the Bodoni font, a classic...
I think every rule can be independant from each other, and if only two werre available on the harmonie interieure shop, I put 9 in the new Mr Cup shop.
If you go on the detail page of the
Designers rules wall sticker
, you can choose between the 9 of the rules. As all the
stickers
, there are 2 sizes available & you can choose between the 20 colors...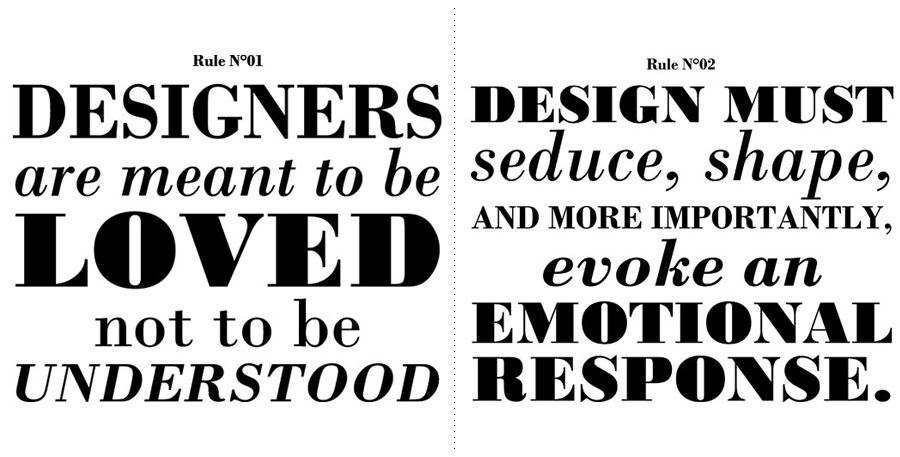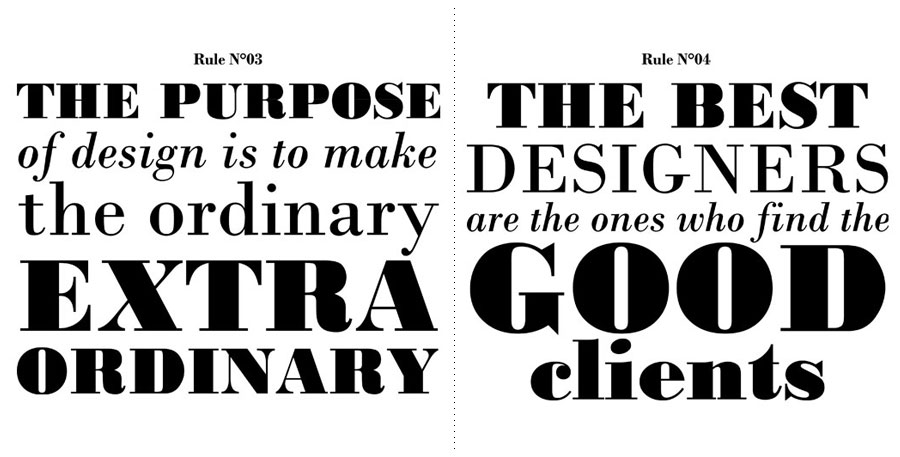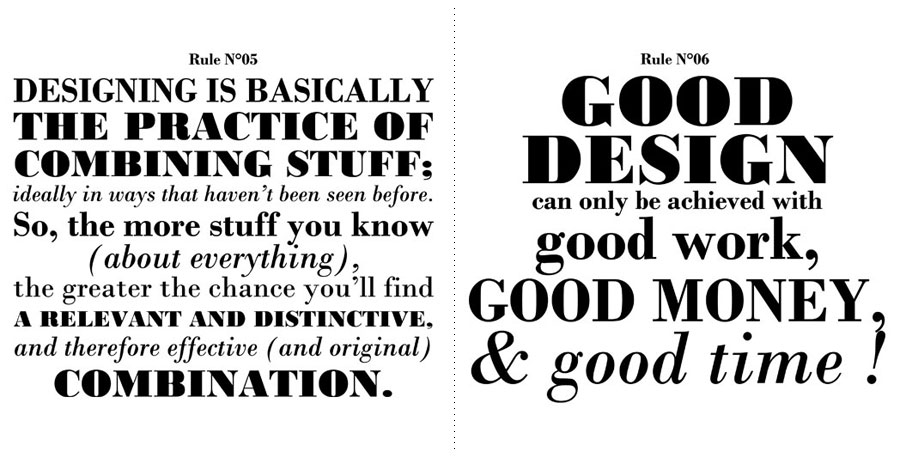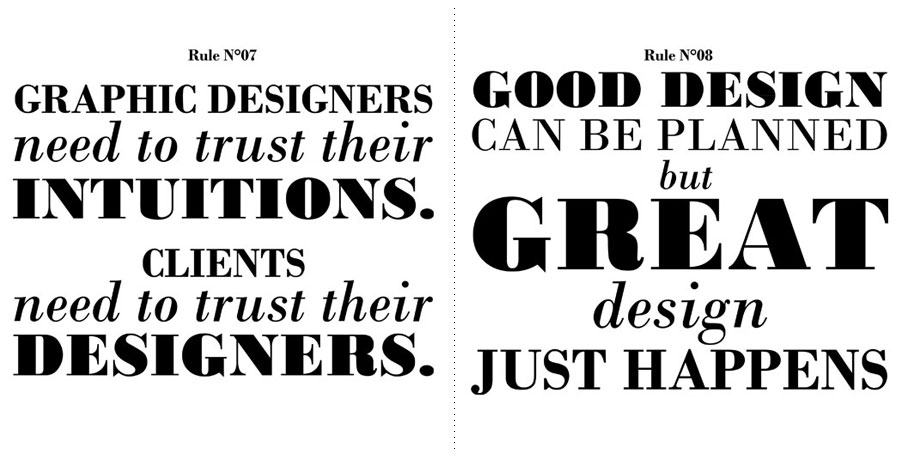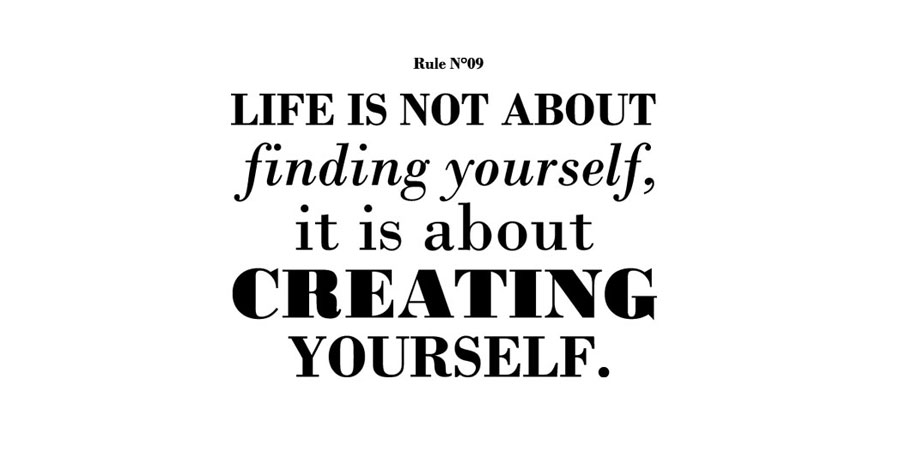 Why no 2013 letterpress calendar ?
As the question comes often, here comes my answer. What I want is create things, for the fun of it... If I could make money with it, great... The
2011 calendar
was a great challenge and I loved it...
2012 one
was great even if it does not the same "1st time" feeling... This year is special for me, as I travel a lot and move to Bali.
So I want to do something new and focus on the
Helvetica wood letter
which is a project I want to do for years...
So, there won't be a 2013 letterpress calendar
... But if you look for a nice gift for your designer friend, husband, wife, daughter, you still can offer a
wood letter
and some
letterpress coasters
!
These 2 pictures featuring the october
2012 calendar page
werre taken by the amazing
Hannah Lemholt
which blog worth some hours to lose yourself into it... She was recently in Ubud, where I live, but we miss each other...