posted in Music
Saturday, 01 June 2013
from
Florensac
(near

Montpellier

)
/

France
listening

The Police Synchronicity !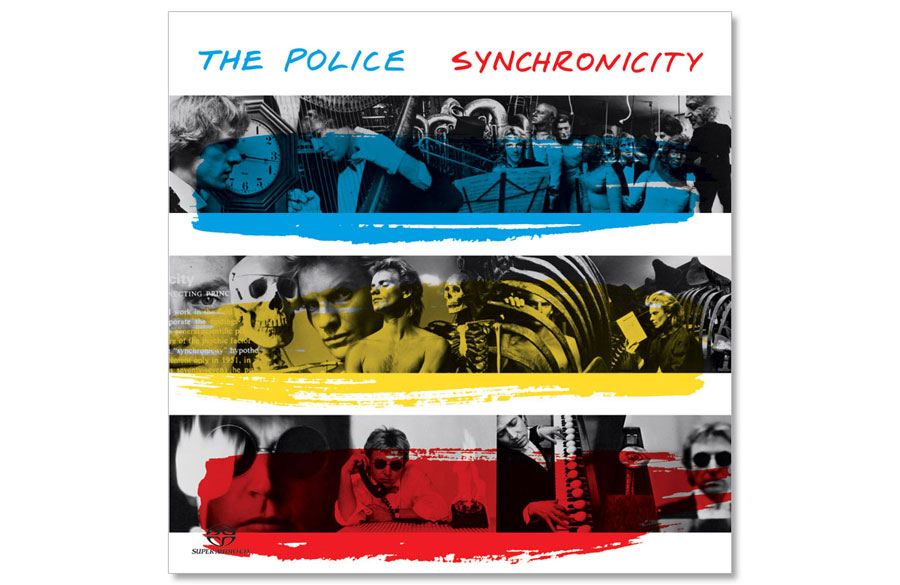 On june 1st, 1983 was release the 5th and last album of The Police. The album reached #1 quickly, and stole the legendary place to Michael Jackson "Thriller" album. To celebrate this anniversary, I will repost an article I have done some years ago and focus on the design of this album sleeve. Beside my passion to graphic design, I also have one for Sting and The Police, I know everything by them and so on have a special interest in the sleeves design... When you follow a band (and artist) that start in 1977, it show you a graphic design evolution over the last 36 years... You can see that some things designed in the early 80's are much better than thing design in 2010's ;)

It is the case of this amazing album sleeve. You probably all know it, because these 3 colors stripes are as famous as the band... But you may not know how crazy it can be... This sleeve is compose of 3 photos stripes, one for Sting, one for Andy Summers, and one for Stewart Copeland... and above each black and white images, you have a red, blue and yellow stripe... on both sides of the cover... That's simple...
This is the "normal" front and back sleeve :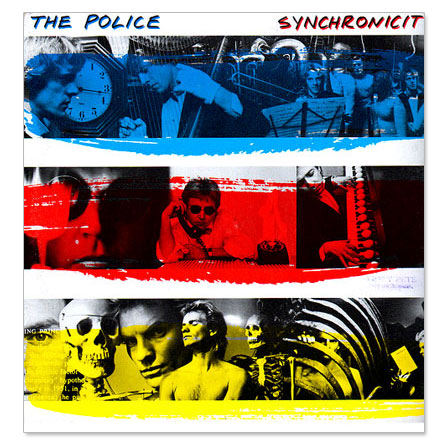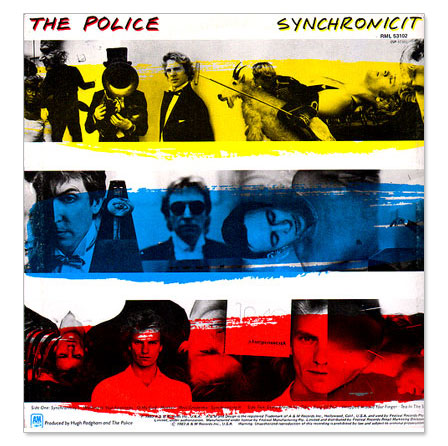 But, for the USA LP sleeve, a graphic designer have some fun... With all the pictures available, why not mix them?... and what about invert the stripes too... so on, some sleeve start with Andy in blue, some with Stewart in yellow, some with Sting in red...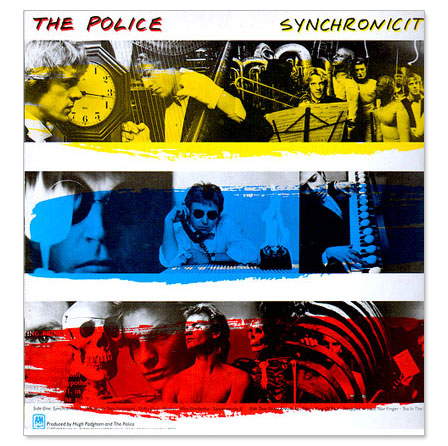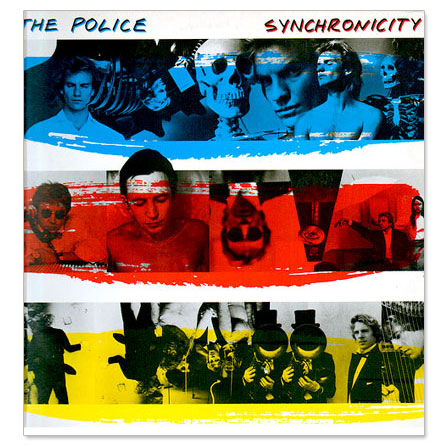 And what about mixing the picture of Sting, Andy & Stewart instead of having one strip for each of them ???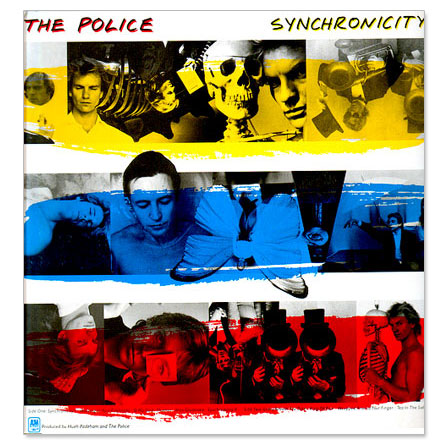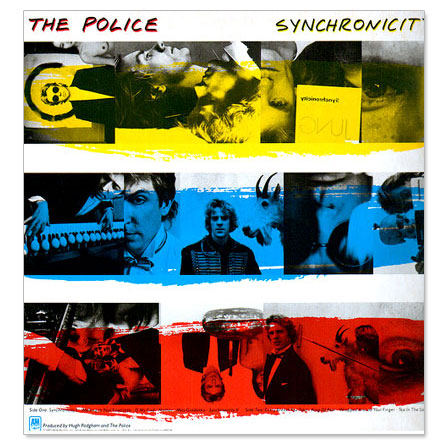 With this little game, according To Goldmine Record Album Price Guide : "With blue, yellow and red color bands; 93 versions of this cover exist" !!! but that's not all, for collectors there are even more rare versions... Some LP were issued with gold/silver/bronze stripes and some without color at all...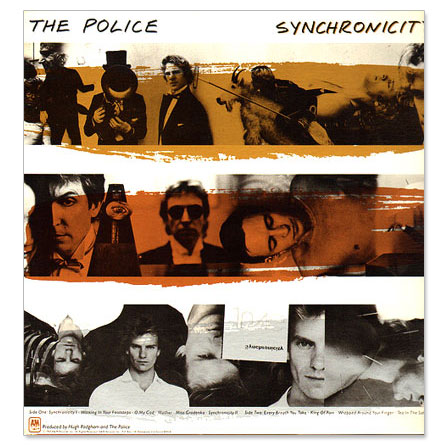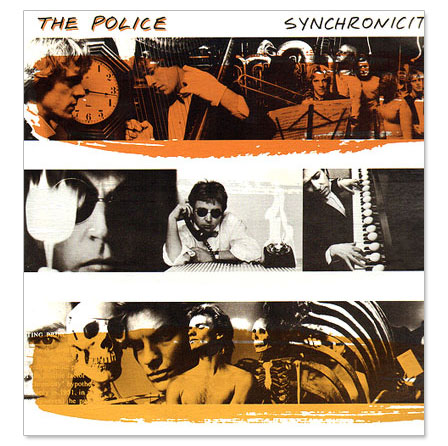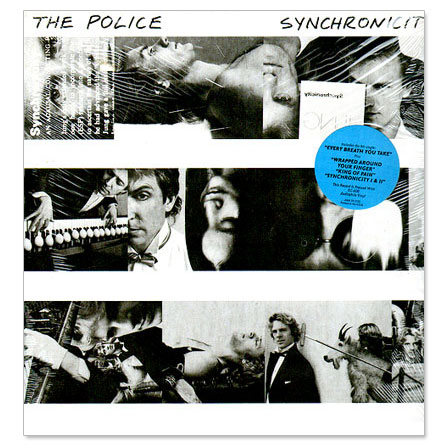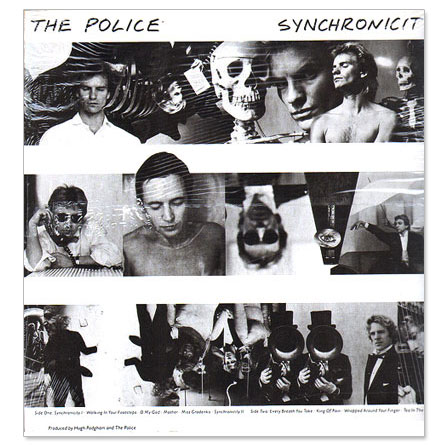 In Australia, instead of having fun on the sleeve, they have fun on the disc iteself, with issues in yellow, red or blue vinyl...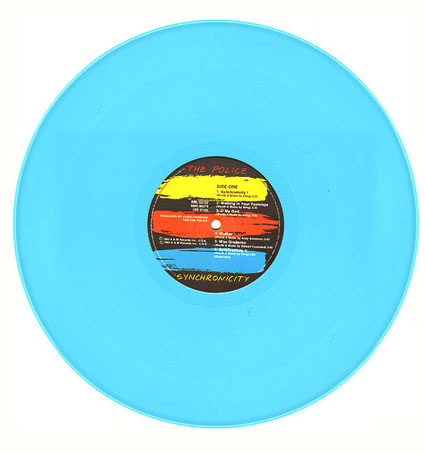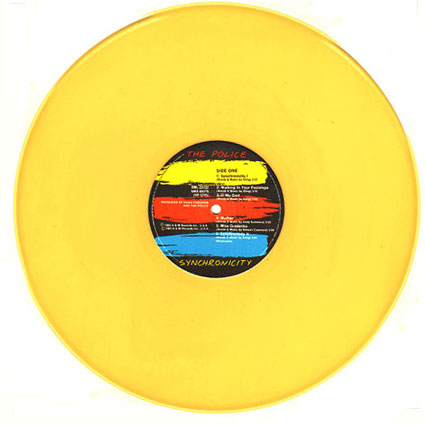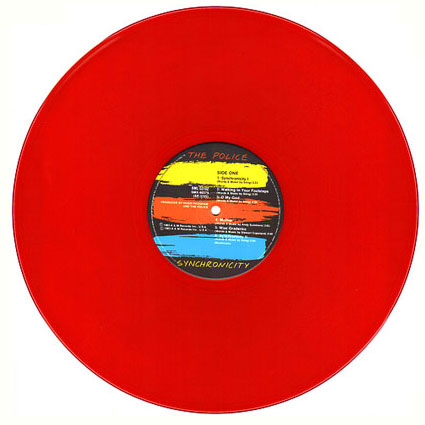 At the same time, the art director and designer in charge of this (according to Wikipedia : Jeffrey Kent Ayeroff, Norman Moore but I have no other infos), also can develop the stripes and colors ideas on the singles sleeves :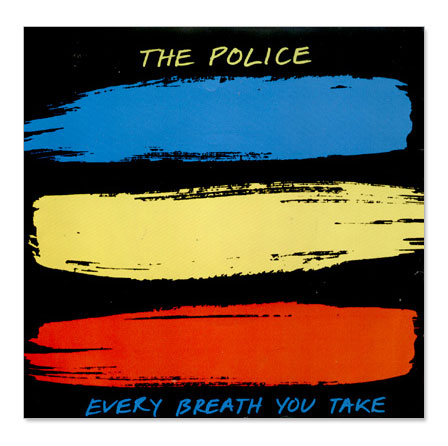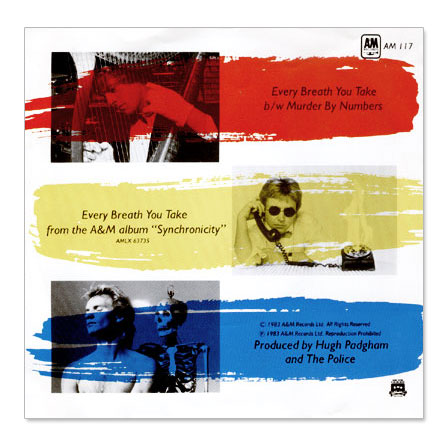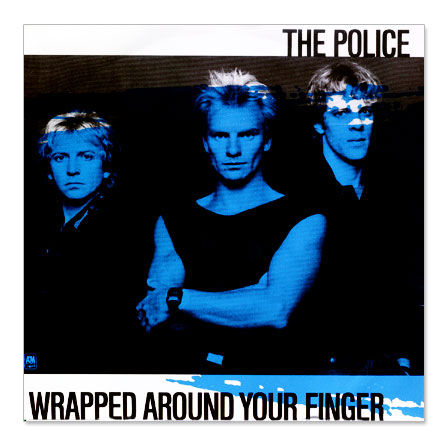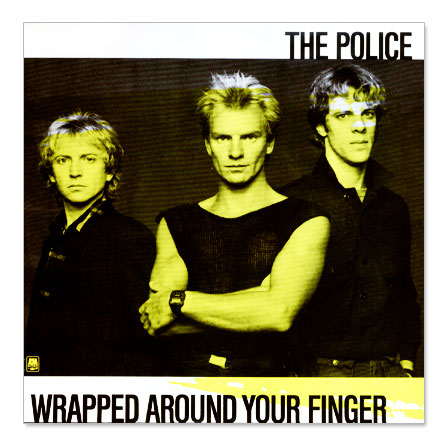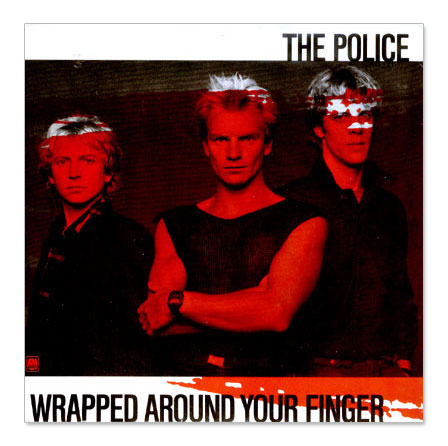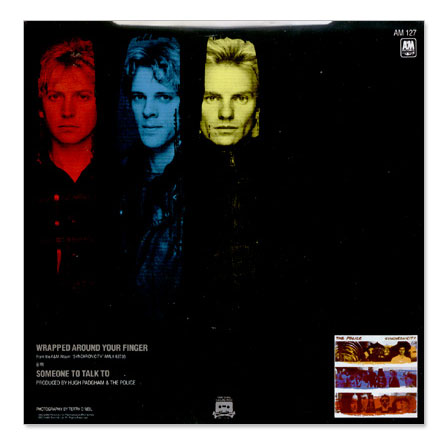 And in the 80's, you can make nice picture disc ! Funny to said the Sting one was issued at 8000 copies, while the 2 others at 1000 only ;)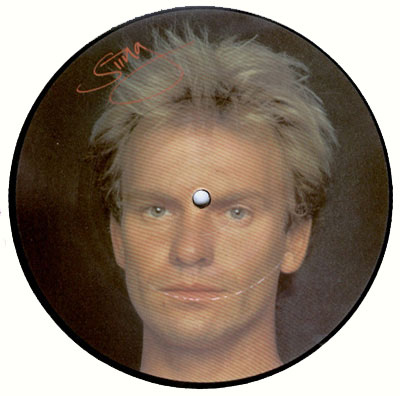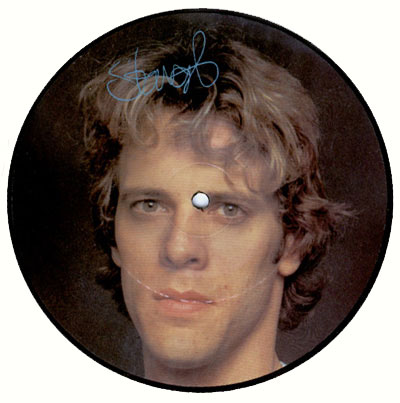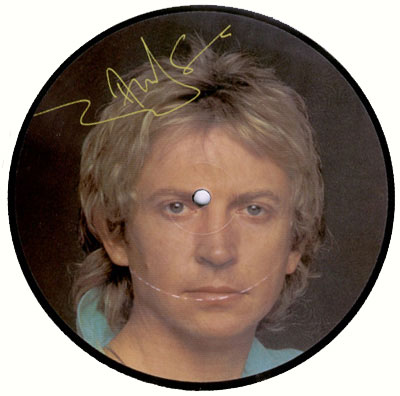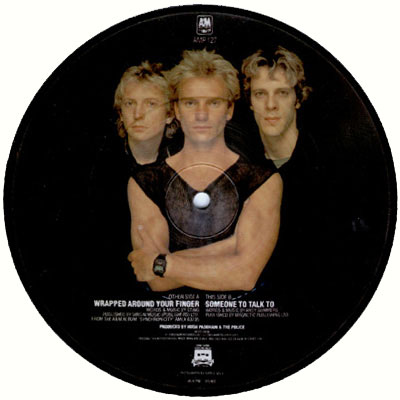 Most images comes from my collector's friend web site
followtheleaders.fr