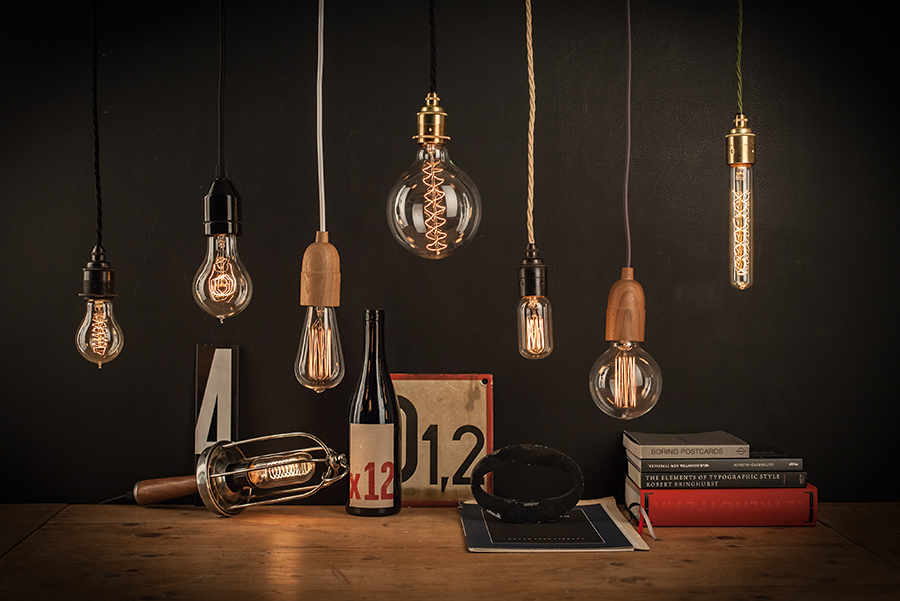 I will try at the same time on working on it and my clients works, to publish more inspiring things here ! Let's starts with Edisson light bulbs that will be features in Walter 2 of course !
Matthias Niedermann is behind the Edisson brand. Beautifull objects, nice story and great branding… "The Idea to sell filament lightbulbs and pendant lamps came in mind when I was searching for a stage decoration for a local folk-band. I had a hard time to find beautiful lighting solutions which had the needed warm and vintage effect. A small company in switzerland is still producing the amazing lightbulbs for decorative purposes which I contacted an started to sell their products. Back in 2012 I started an online shop with just a few bulbs. A bit later on I also did some designs of a few pendant lamps with just a socket an a textile cable. As time went on some more designs followed including string-lights, table lamps and some textiles (shirts, bags and kitchen towels). The range is increasing till now."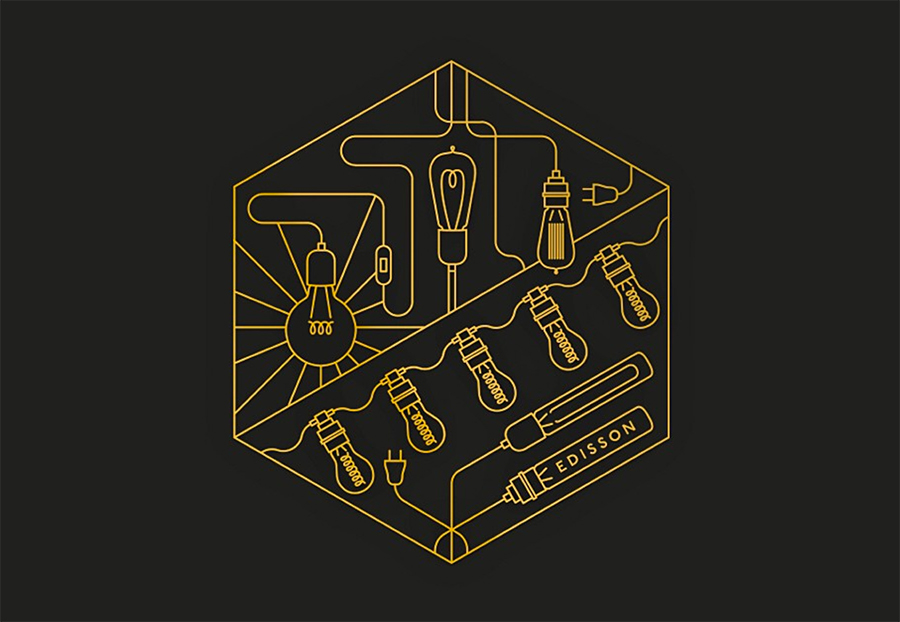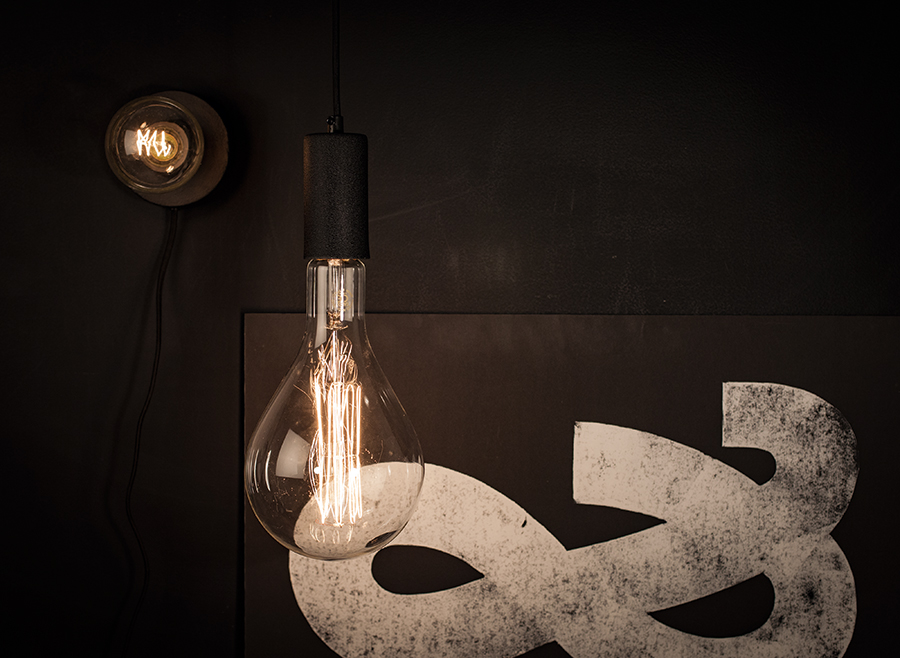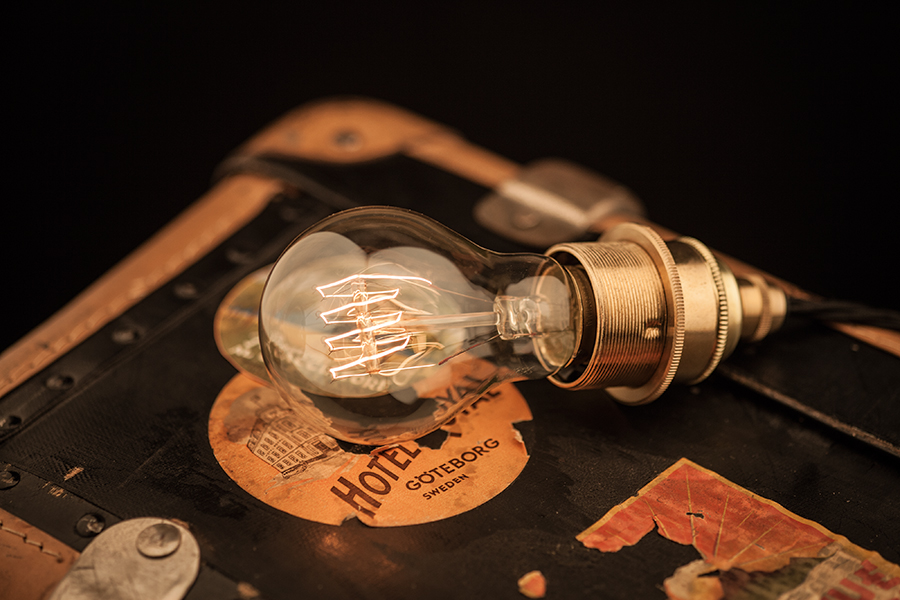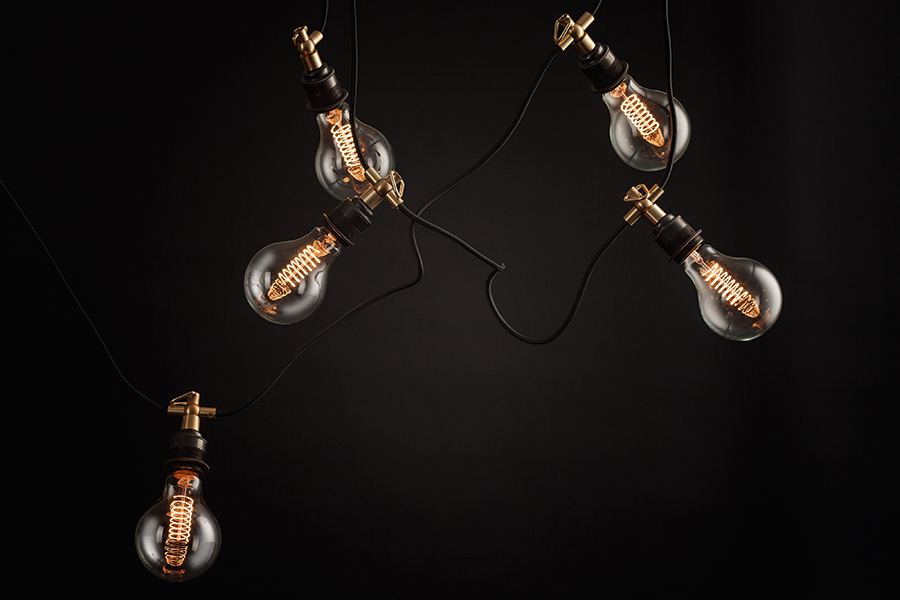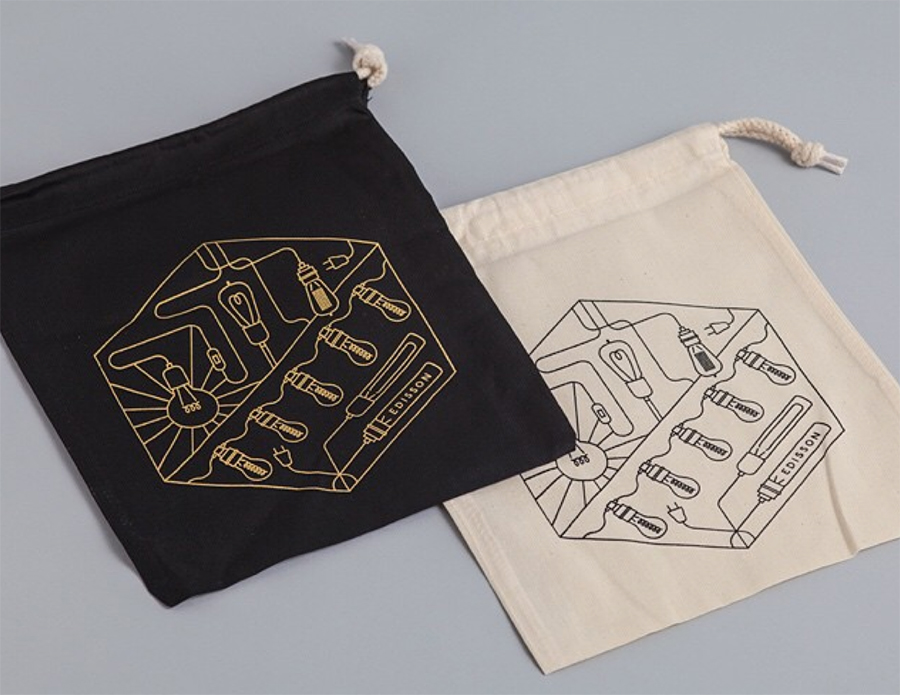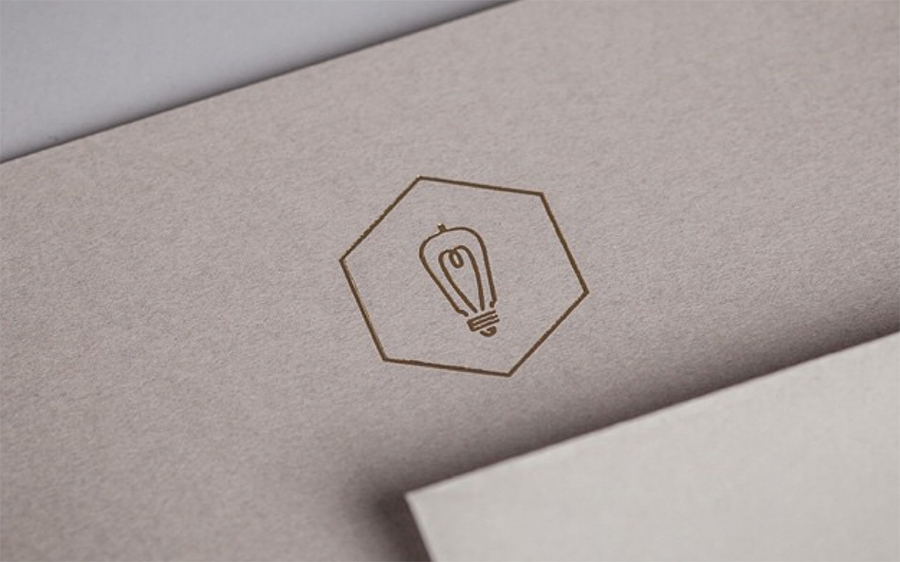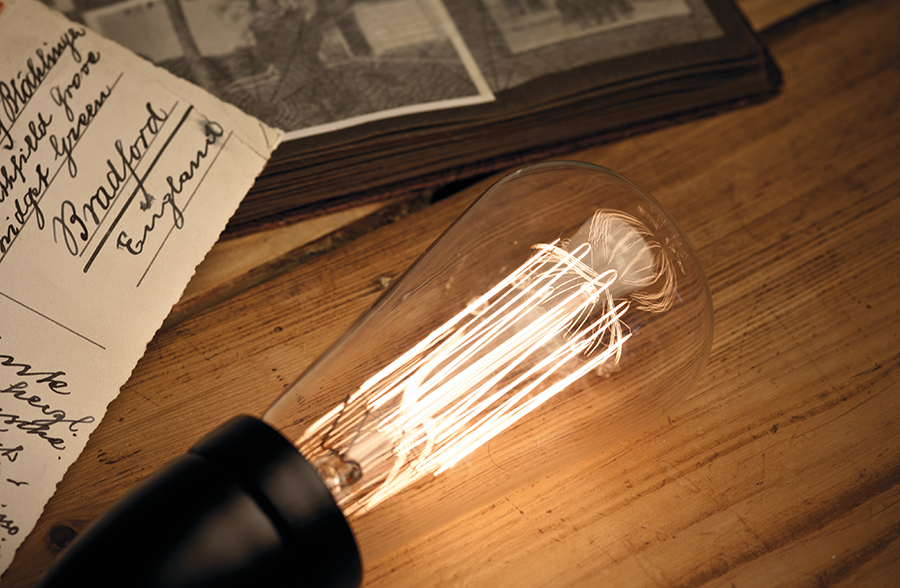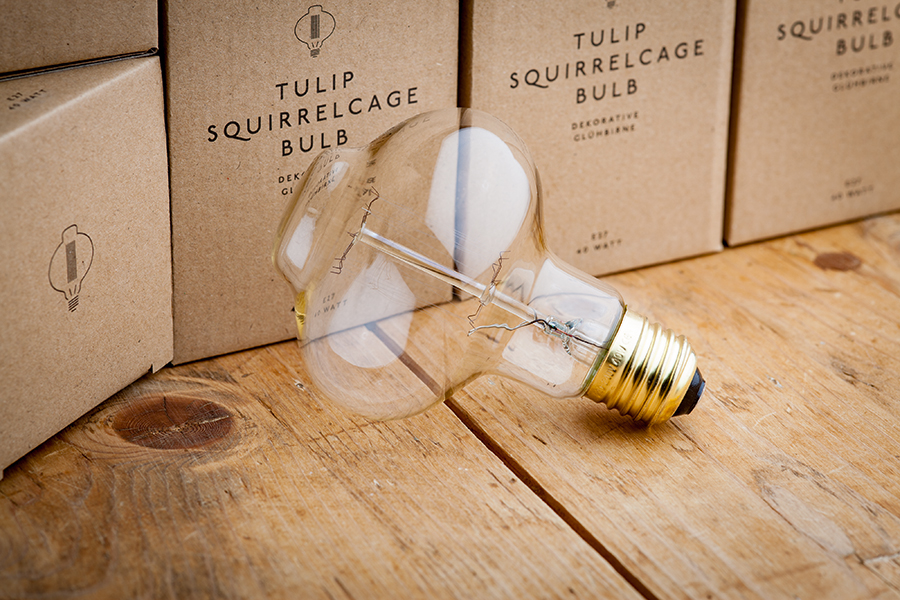 ---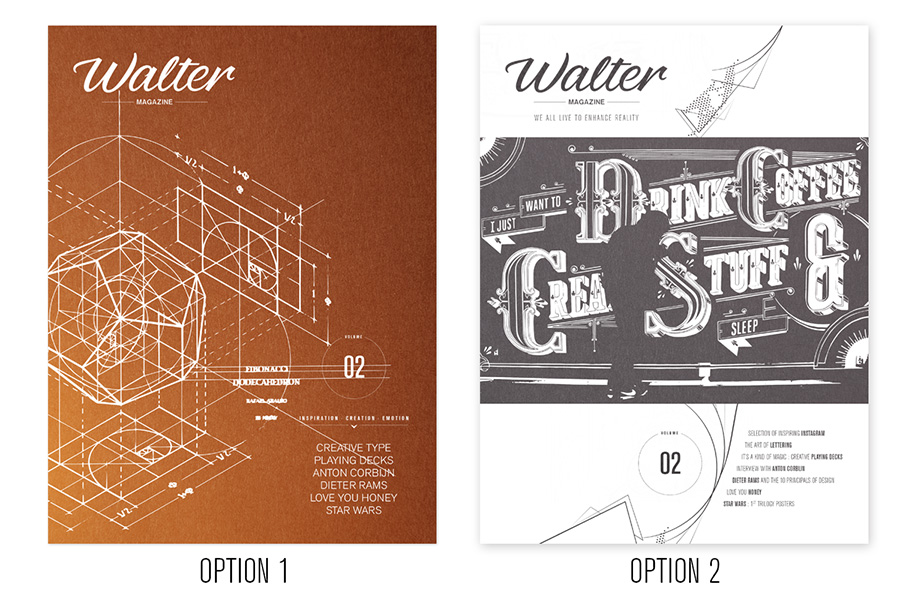 With only one last week to finish the
Walter Magazine kickstarter
and only half of the fund, I figure out I may have done something wrong. That maybe the front cover
has not much impact as the first, it does not say enough about what Walter Magazine is. So I tried to work with another image, one of Ben Johnston creating one of his works. But I now have a constraint on Walter 2: the cover is printed with a single color metallic pantone ! So here's what it can give with a picture of Ben vectorized to have enough contrast to make this strain a creative element!
Vote for your favorit cover
I guess some of you may ask why I still need more money to do this project. So, I will be honest with you, I
thought that the distribution would be simpler! But selling a magazine is to enter a world that has its codes and habits. We finally found a partner that should Walter distributed worldwide but there is a problem : we should see the color of money in sales only in ... 300 days! We must finalize the printing of this issue 2, that's why we need you! Get your copy on kickstarter.
Here comes more pages of this Volume 2
---
posted in Print
at 7.54 PM
from
Home . Arles
/

France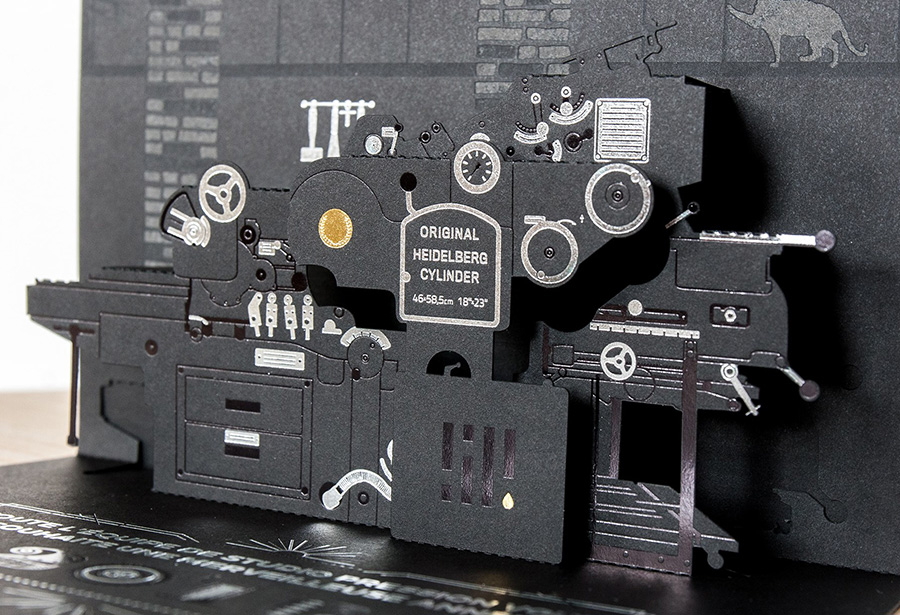 When JC from
Studio pression
tells me his 2016 greetings card would be nice, I have to said I do not expect that amazing piece of art ! This is a masterpiece, and I am proud to do the
letterpress calendar
with JC and his team ! Check the
studio facebook
for a video showing the laser-cutting and multi-level laser engraving detail !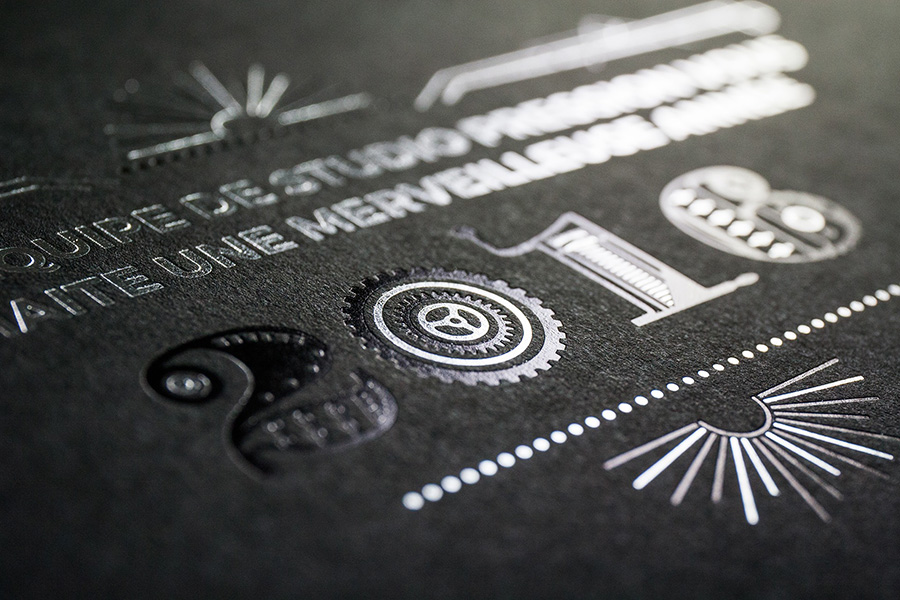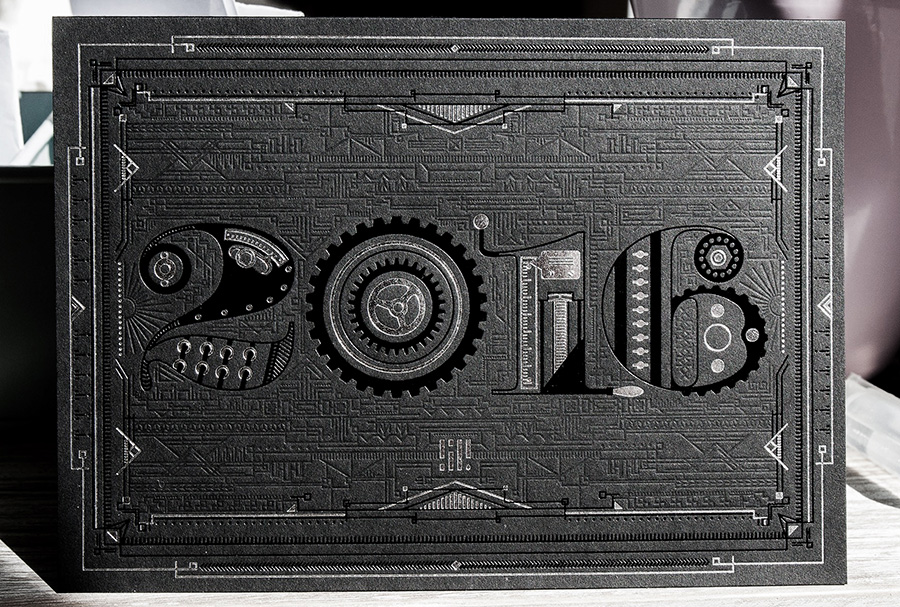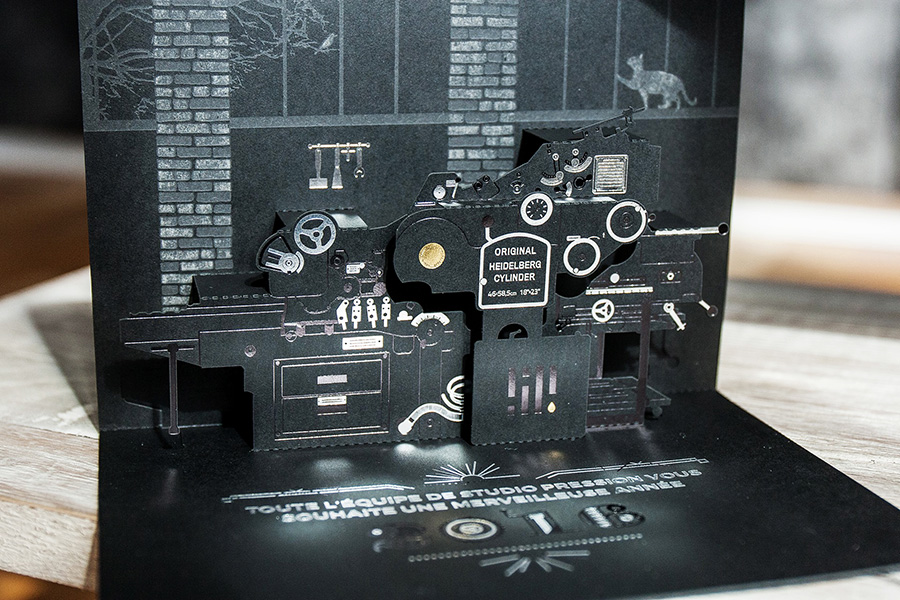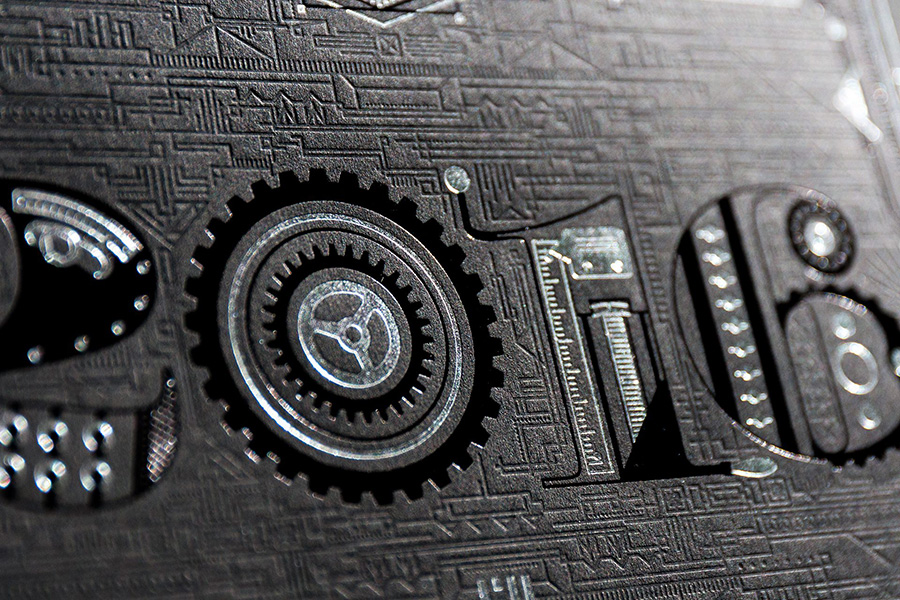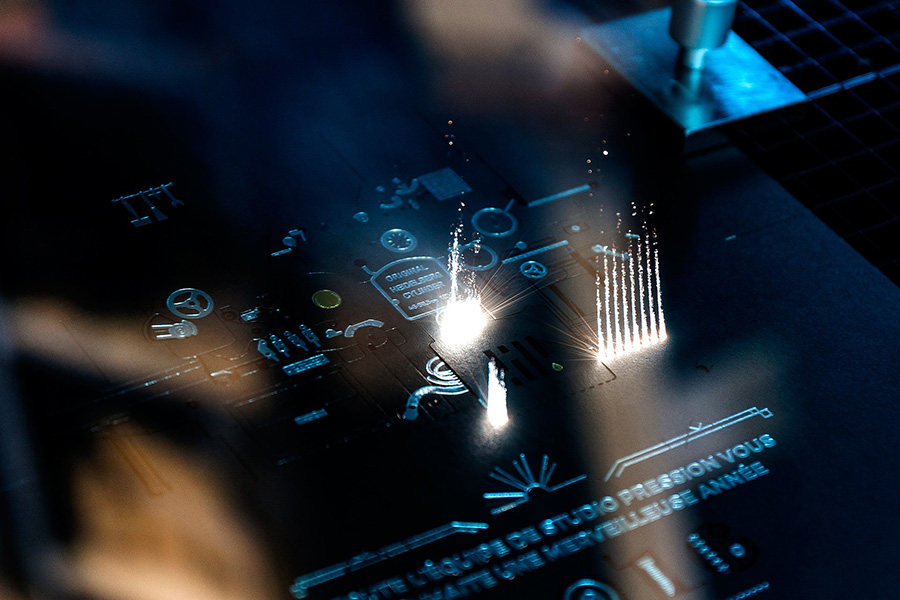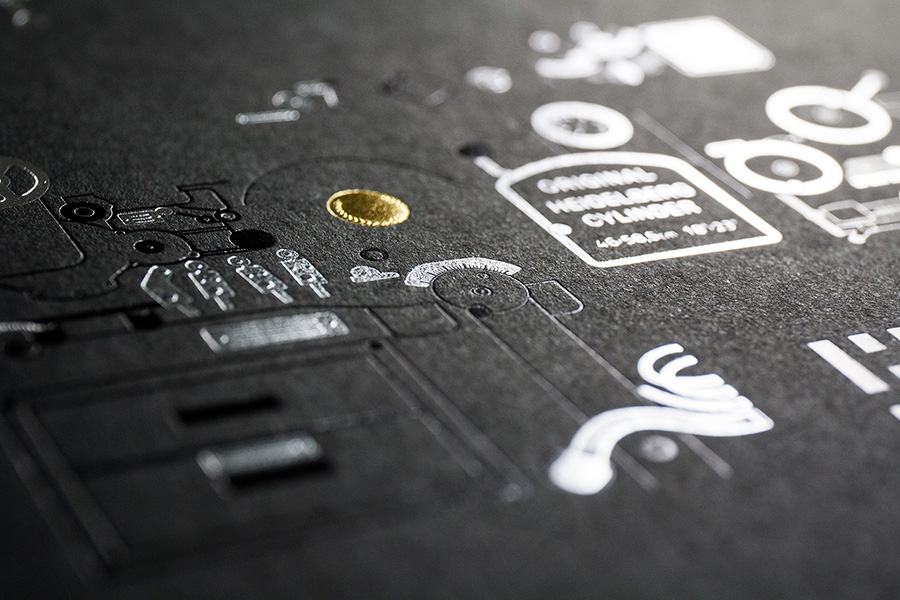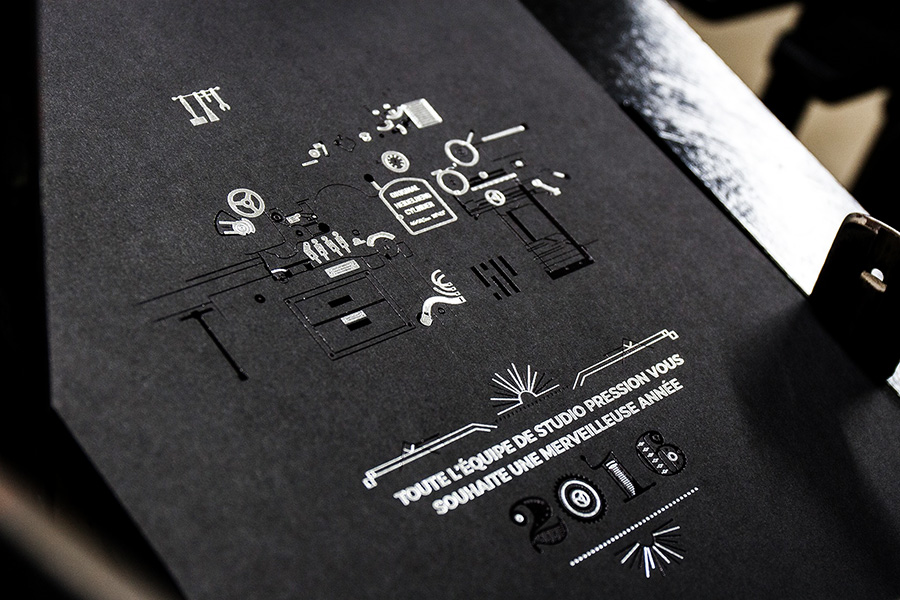 The next big thing will be the
web site update
and I had the chance to seen it, so, believe me, it will be impressive !
---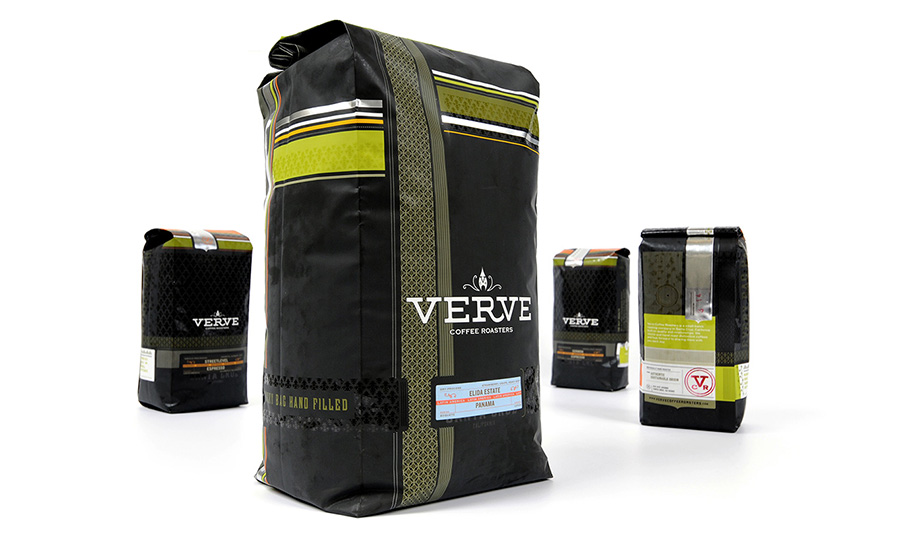 I follow
Chen Design
since the beginning of this blog, so a big update with a lot of new project is an event ! So inspiring !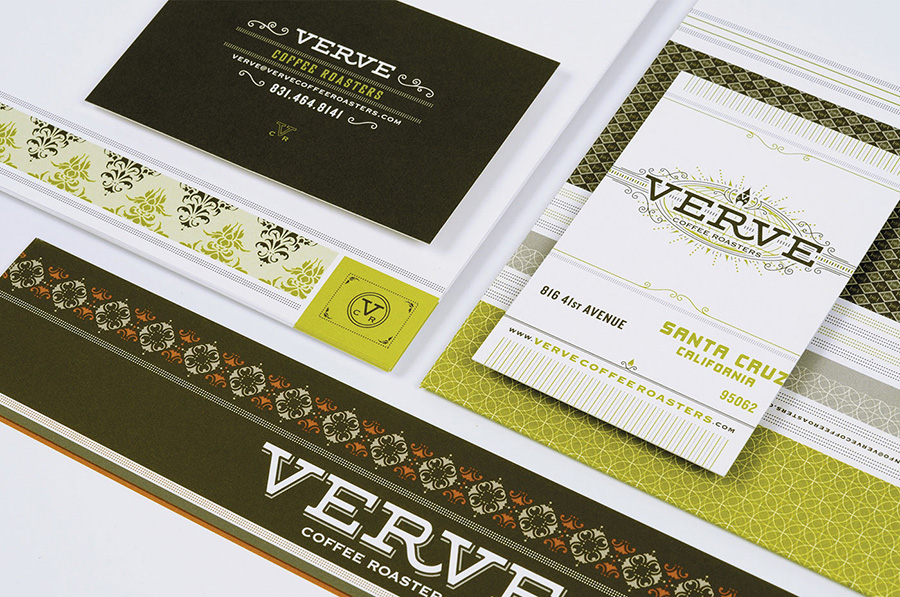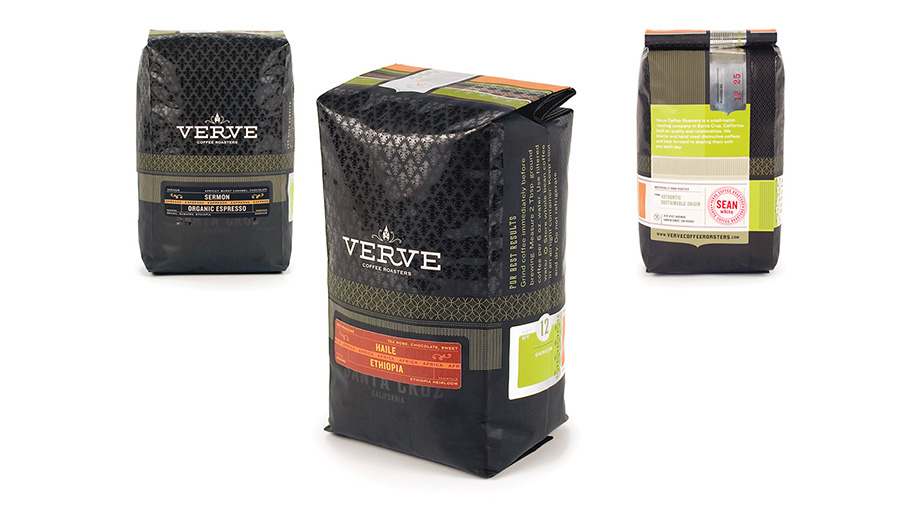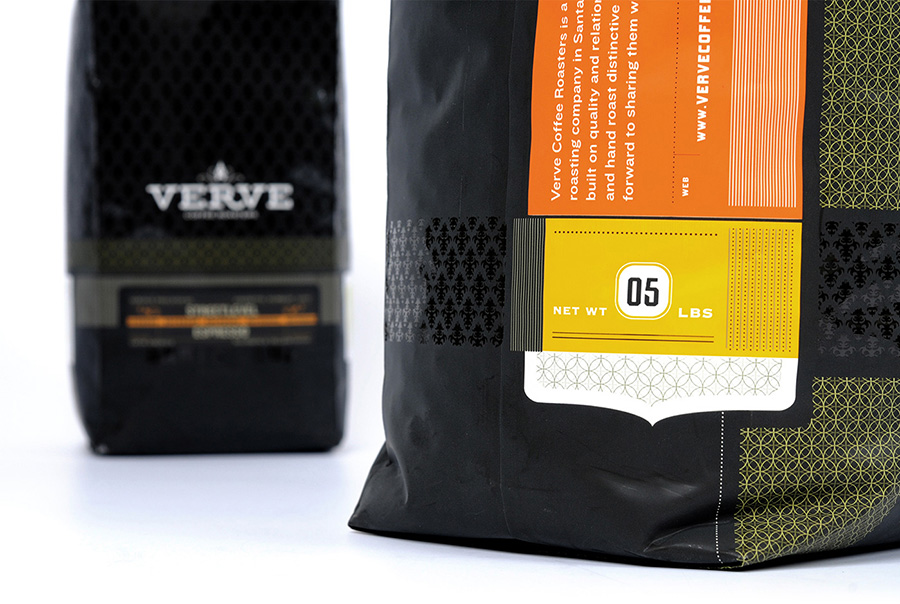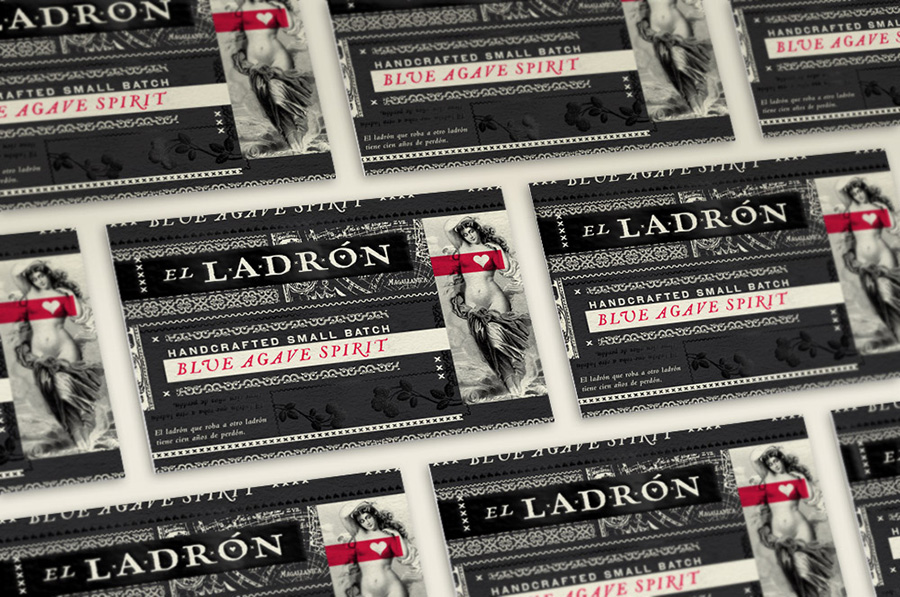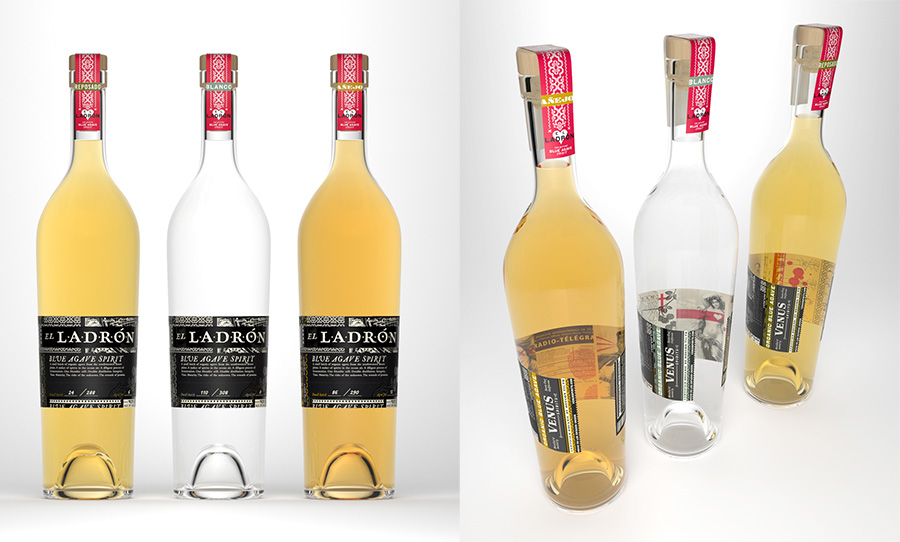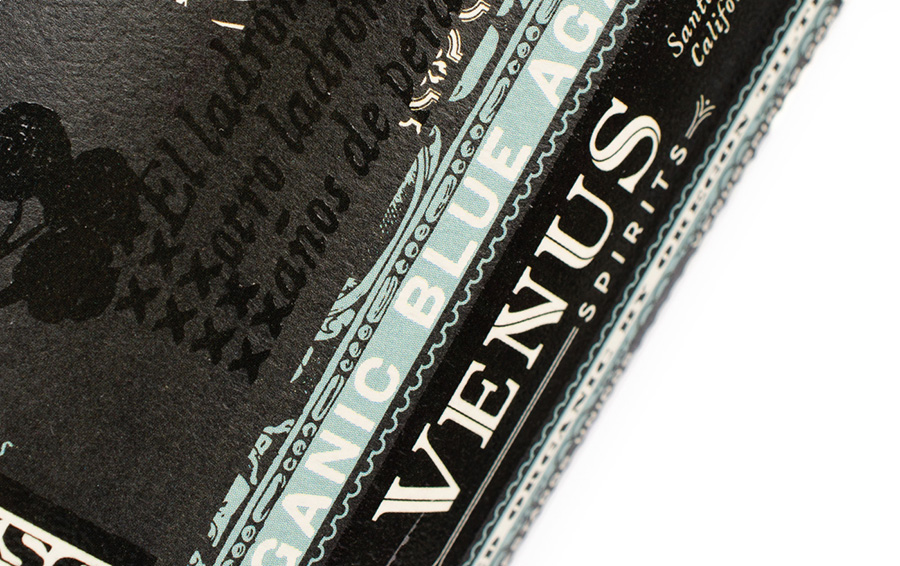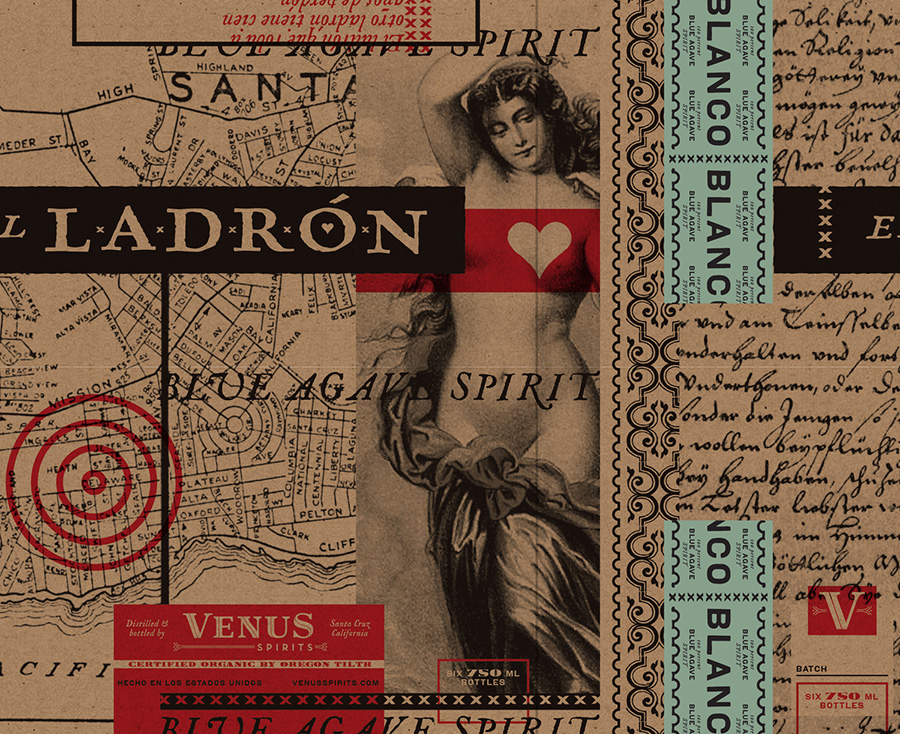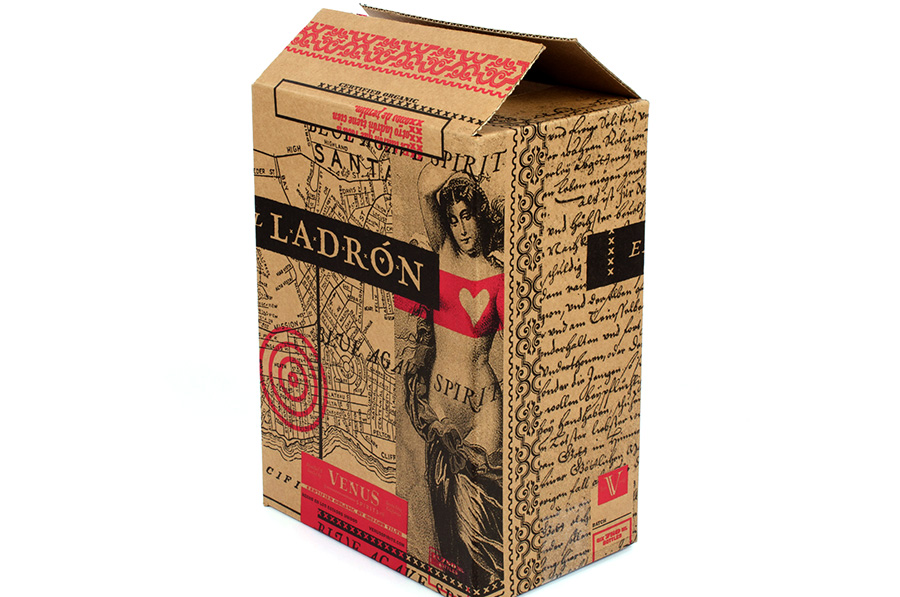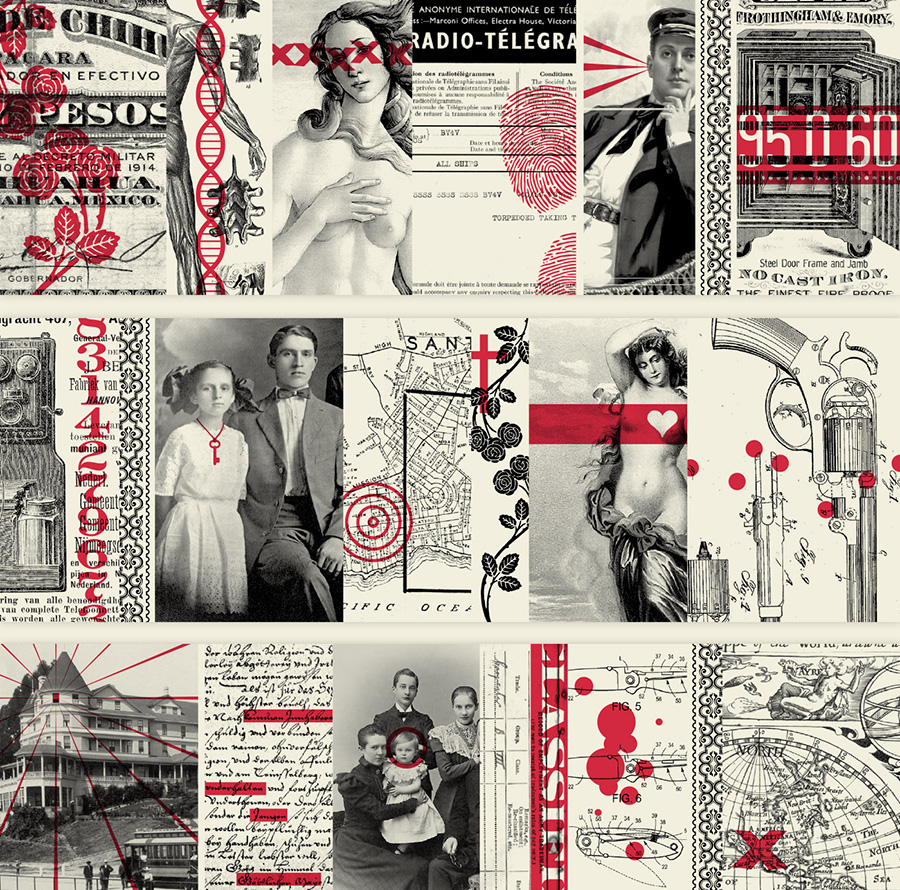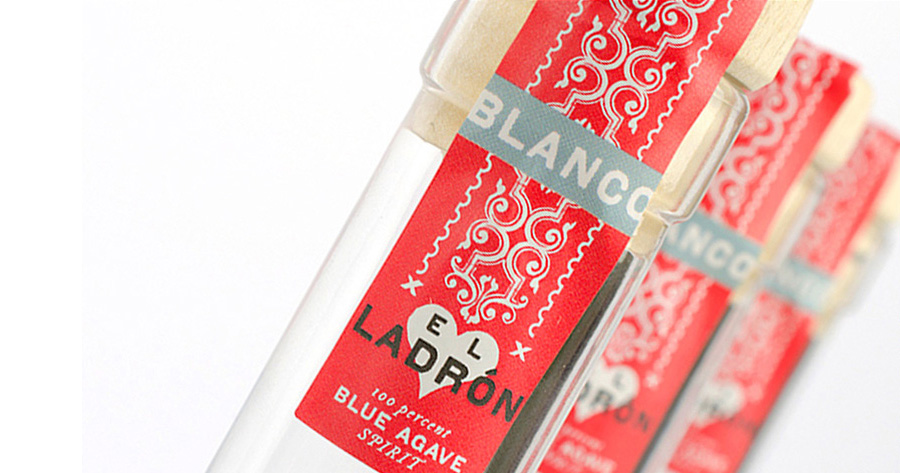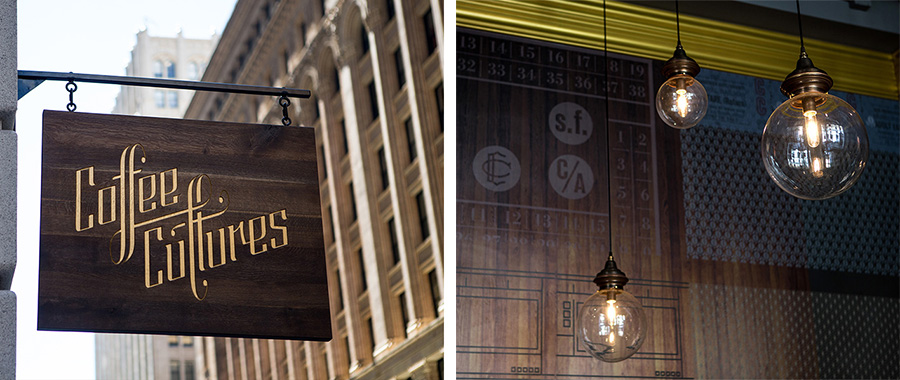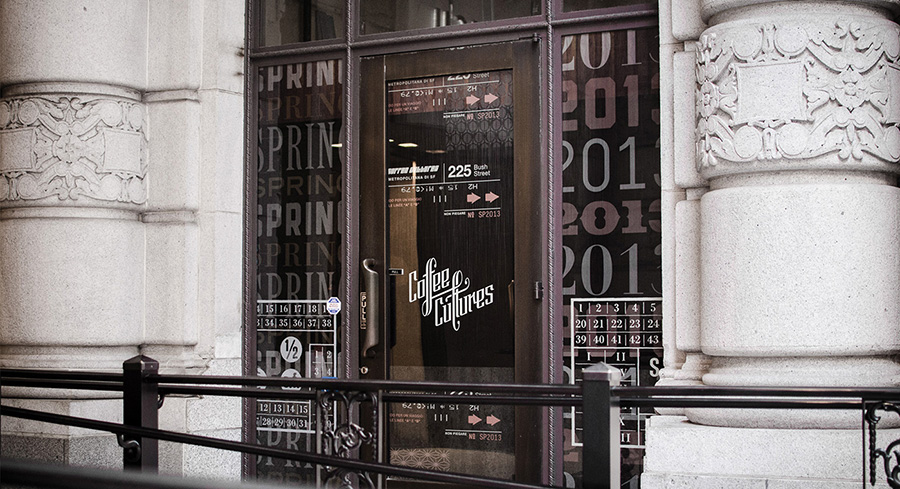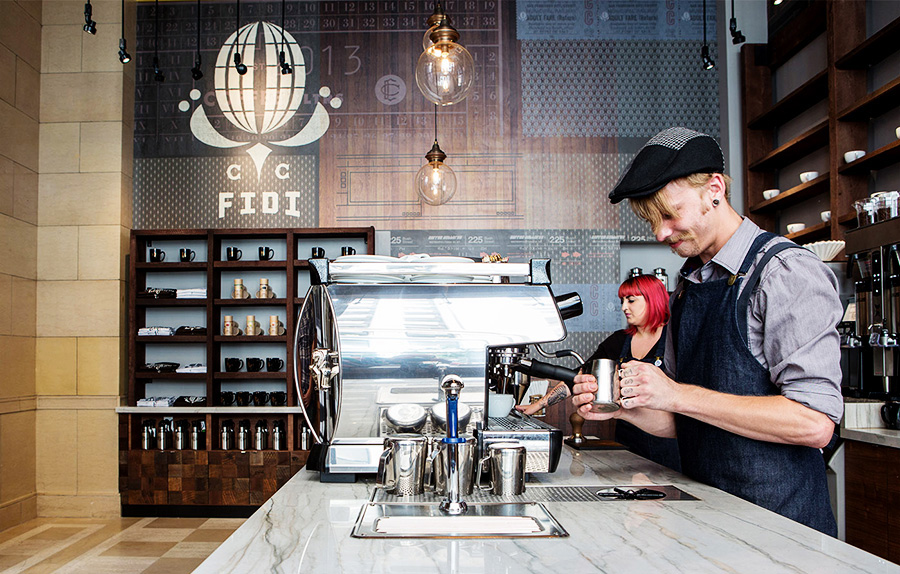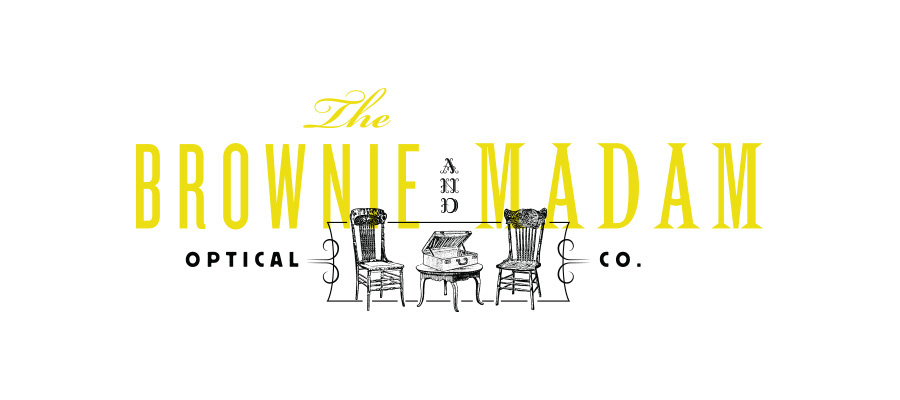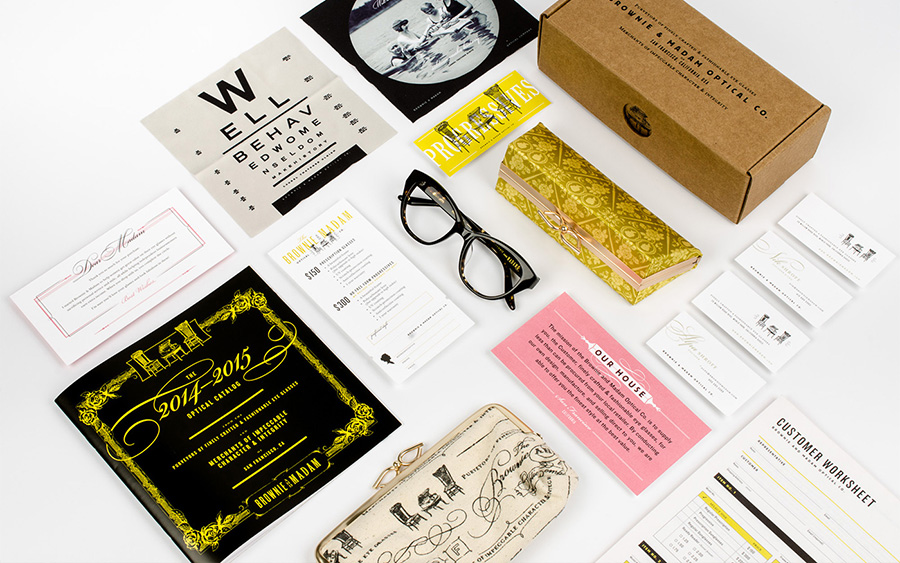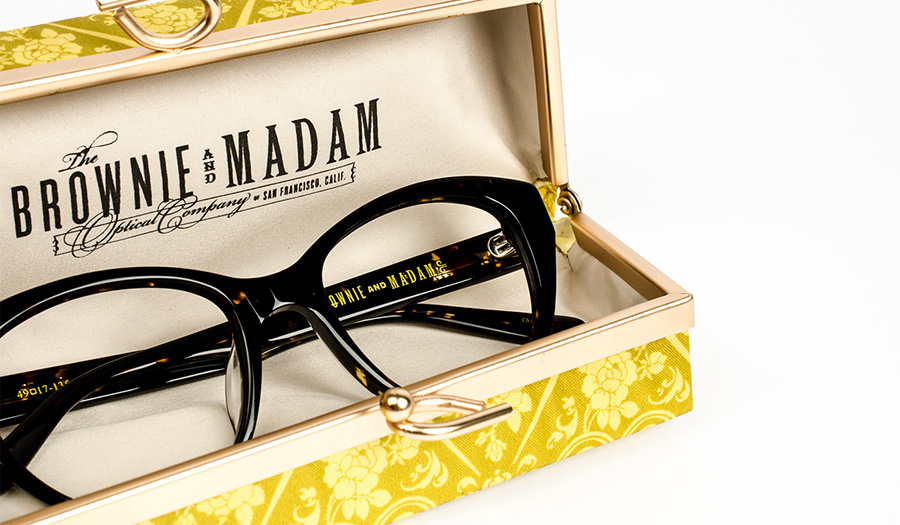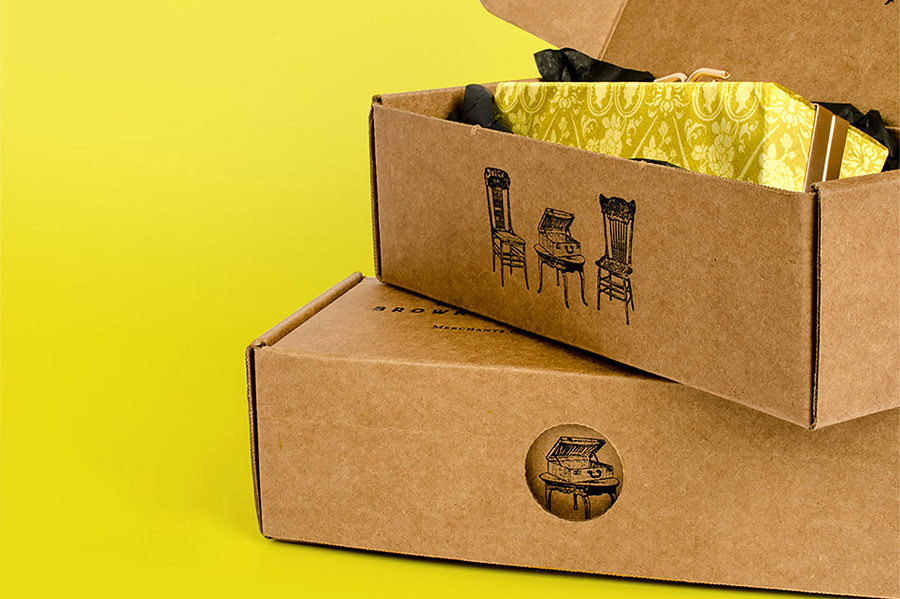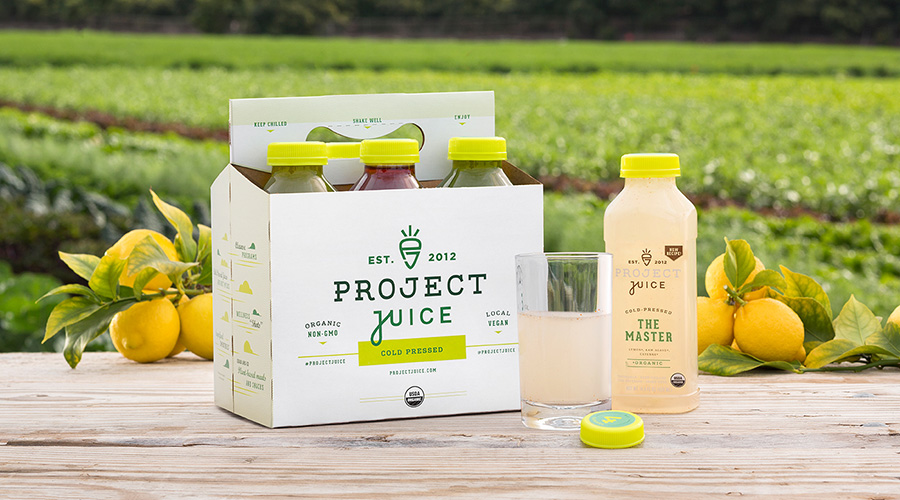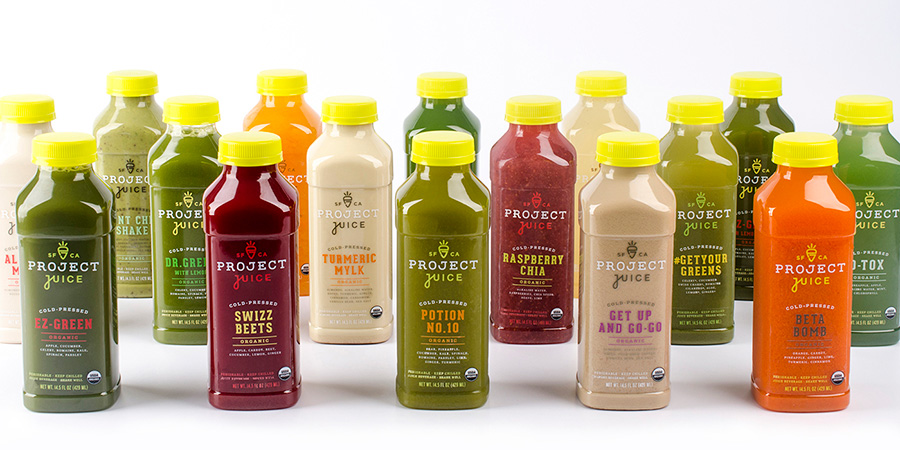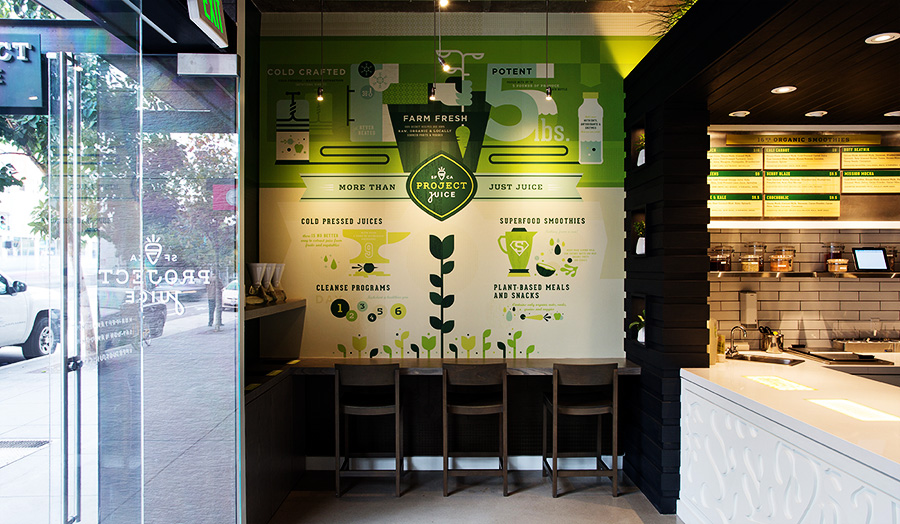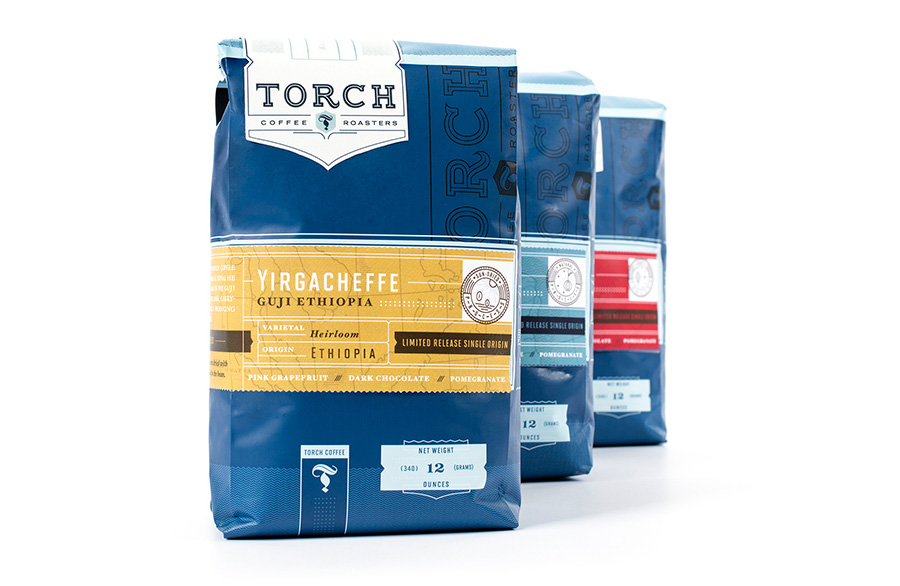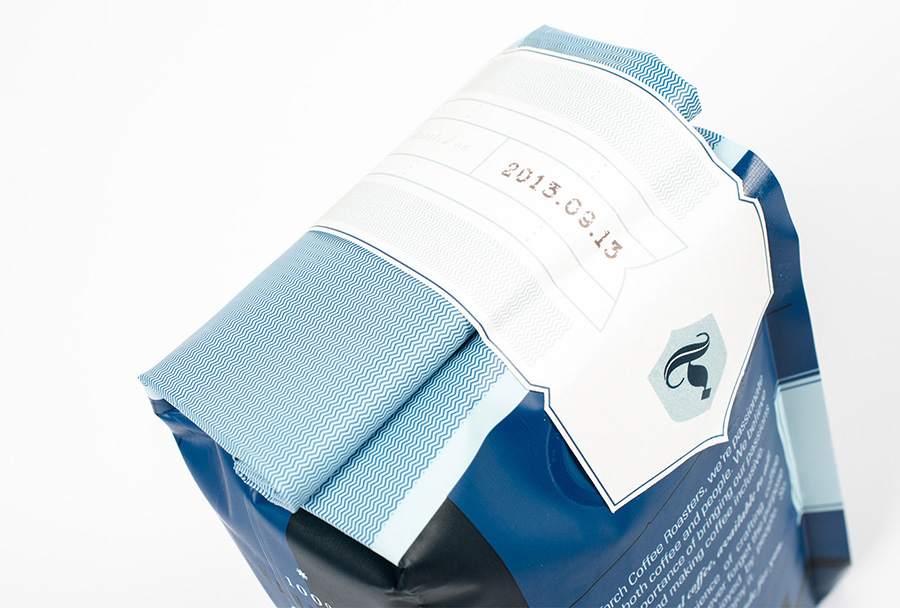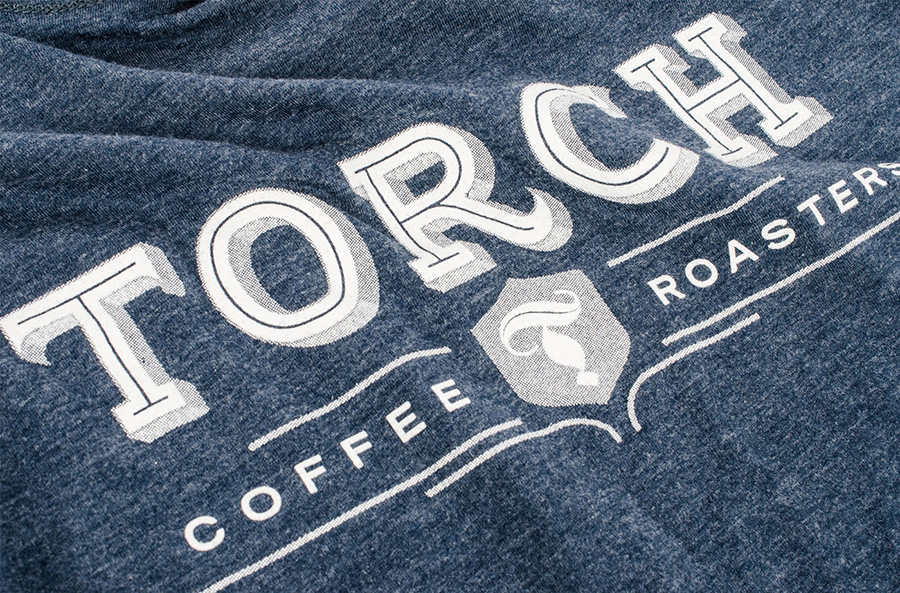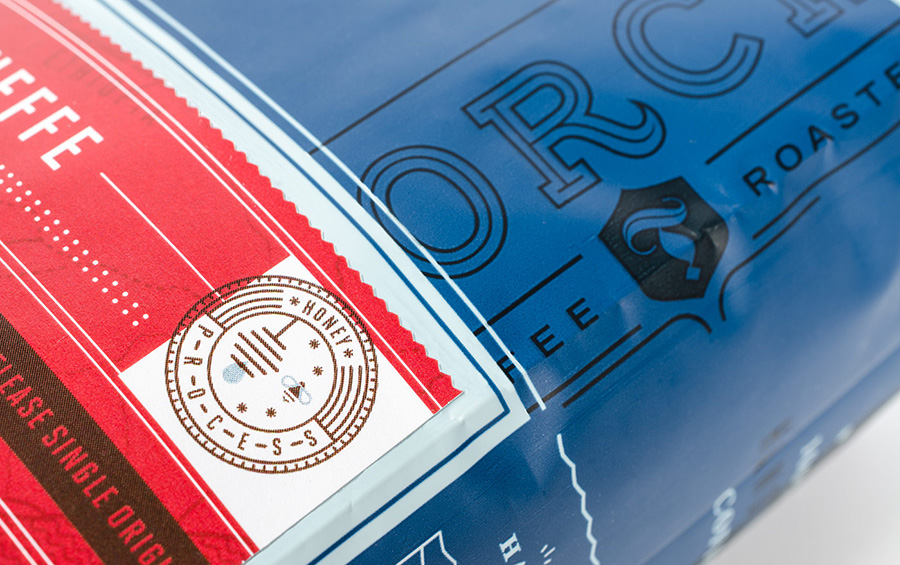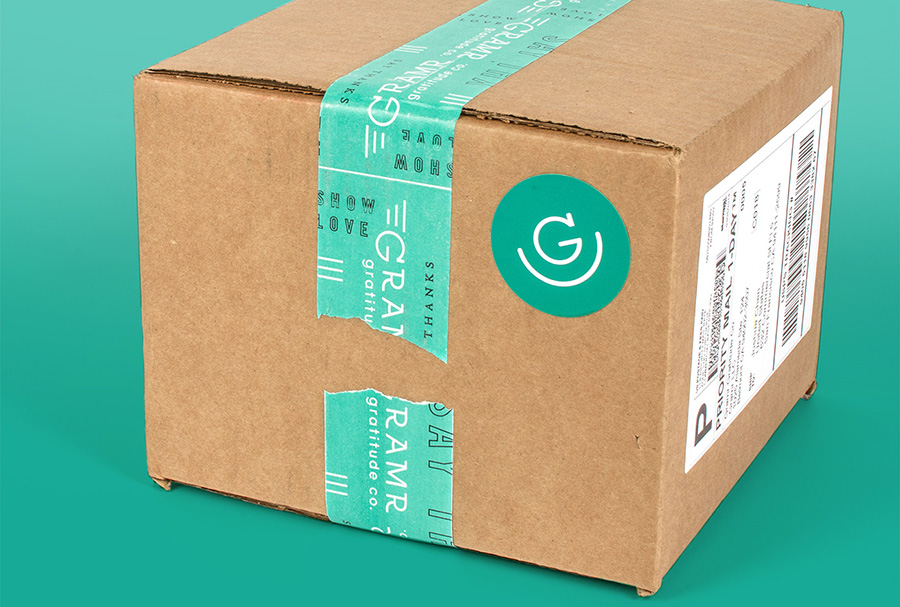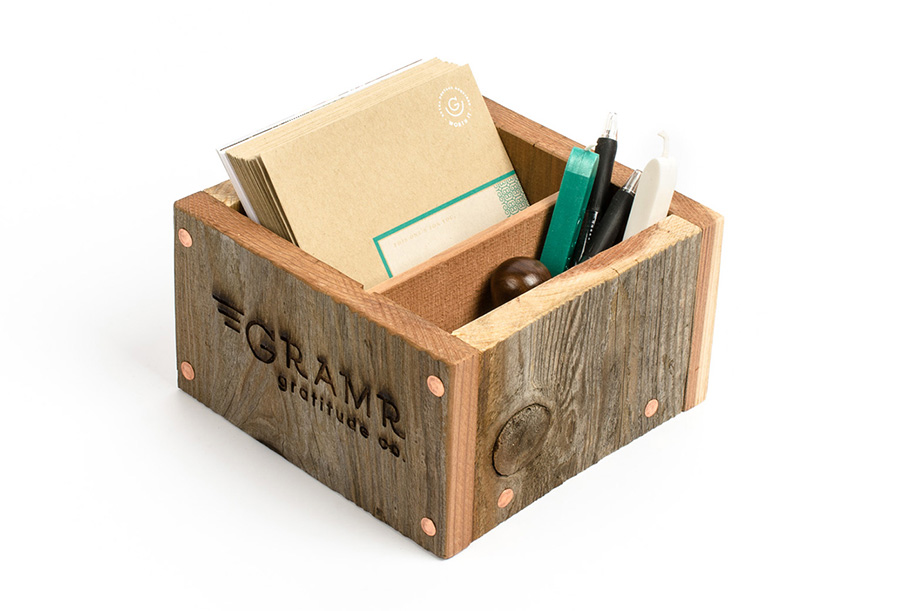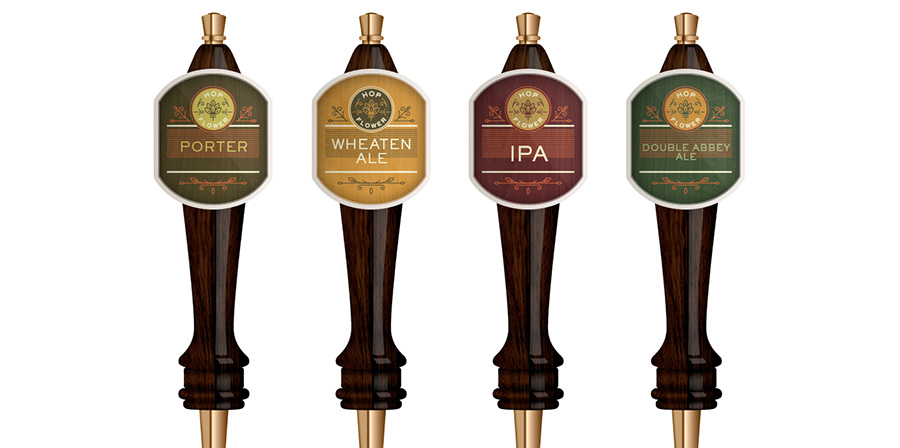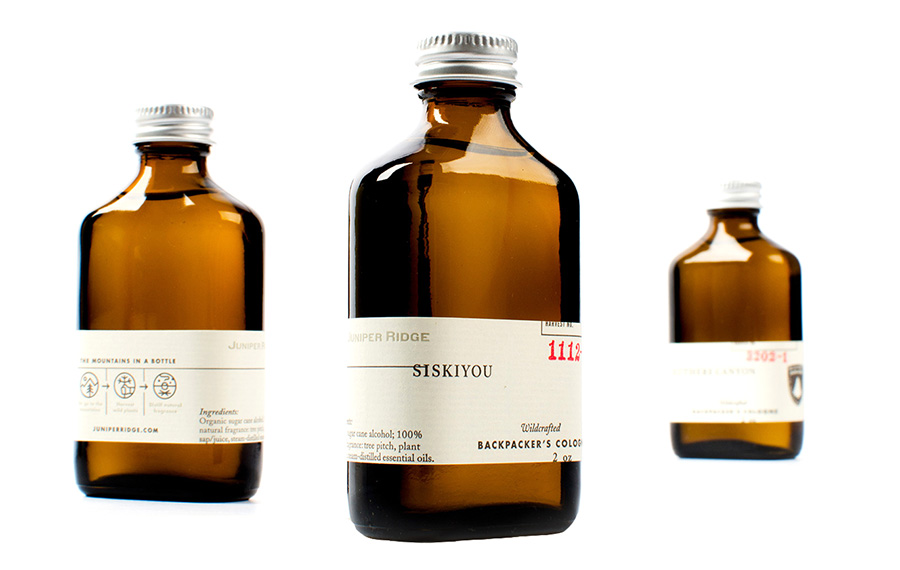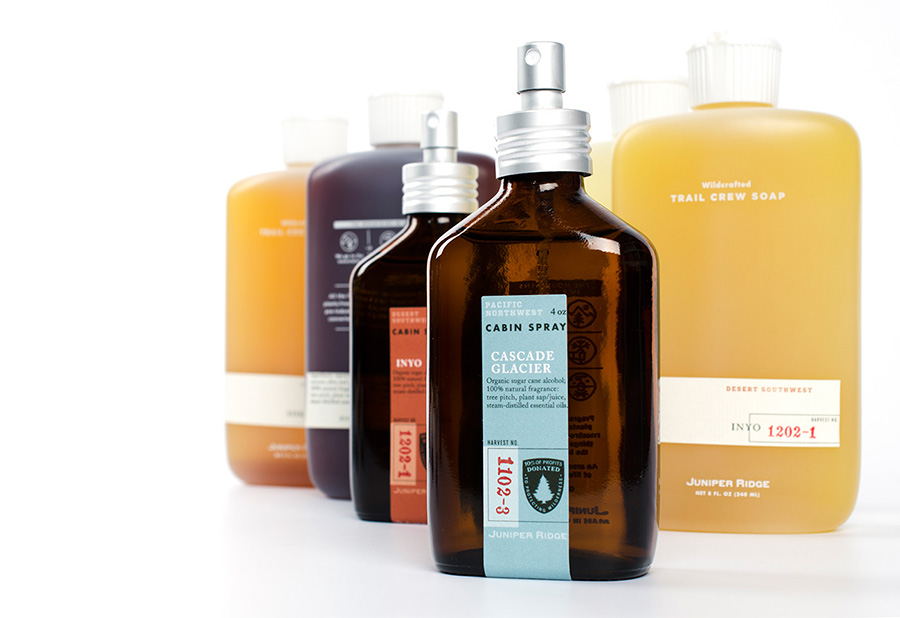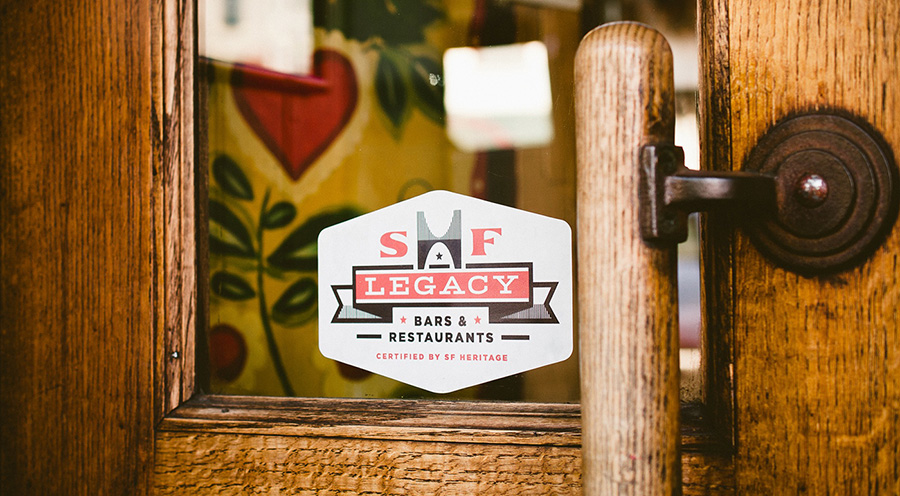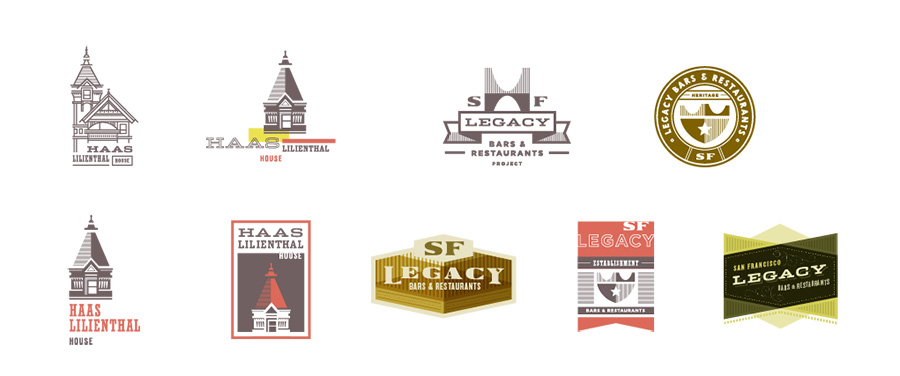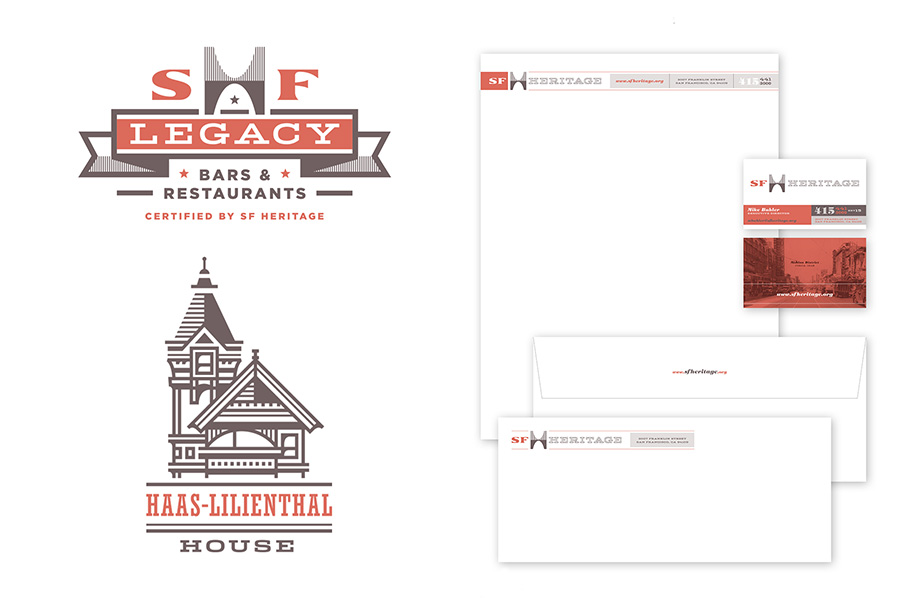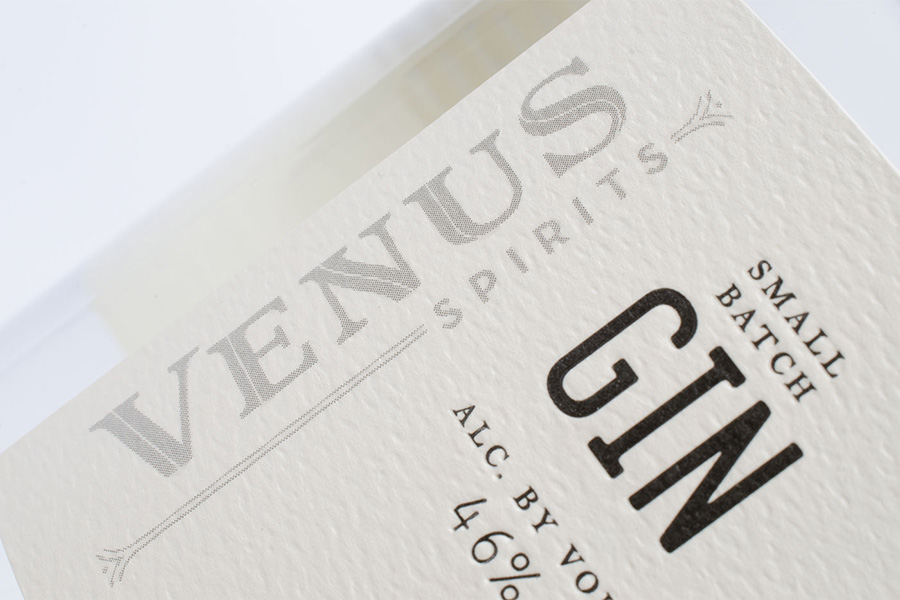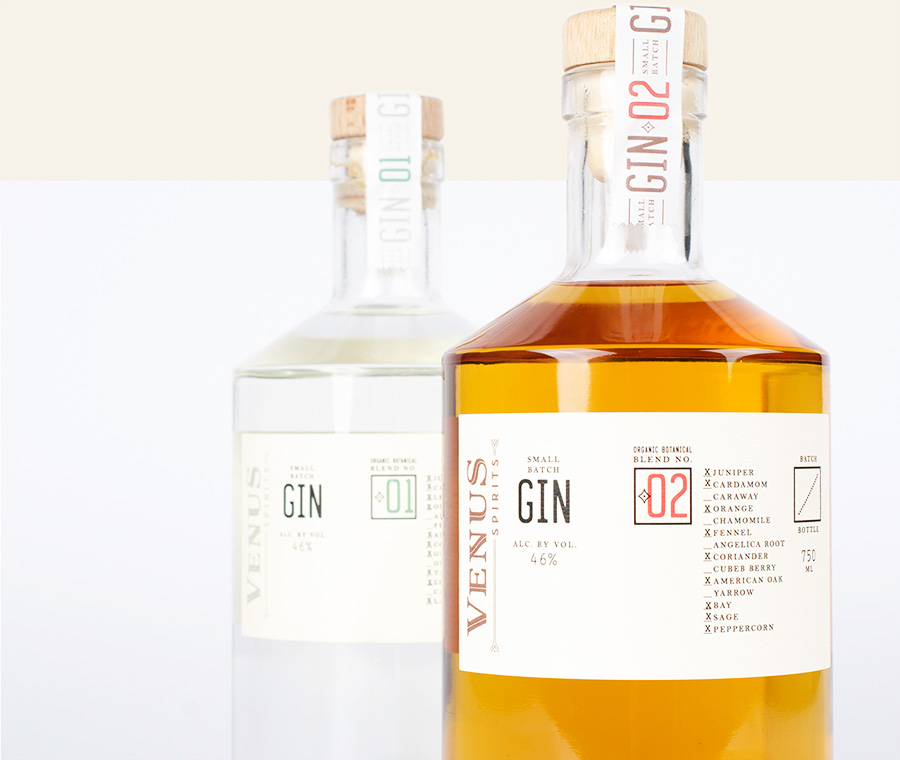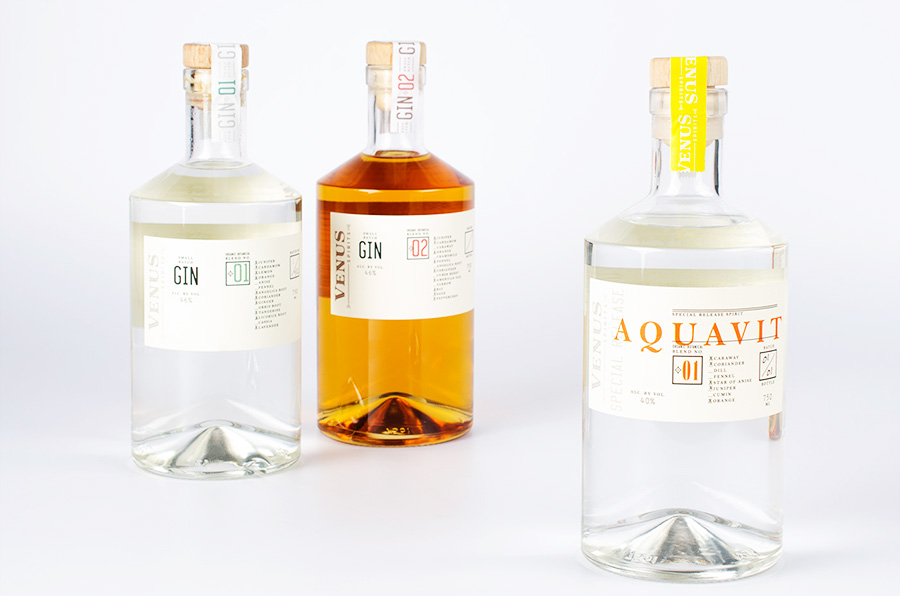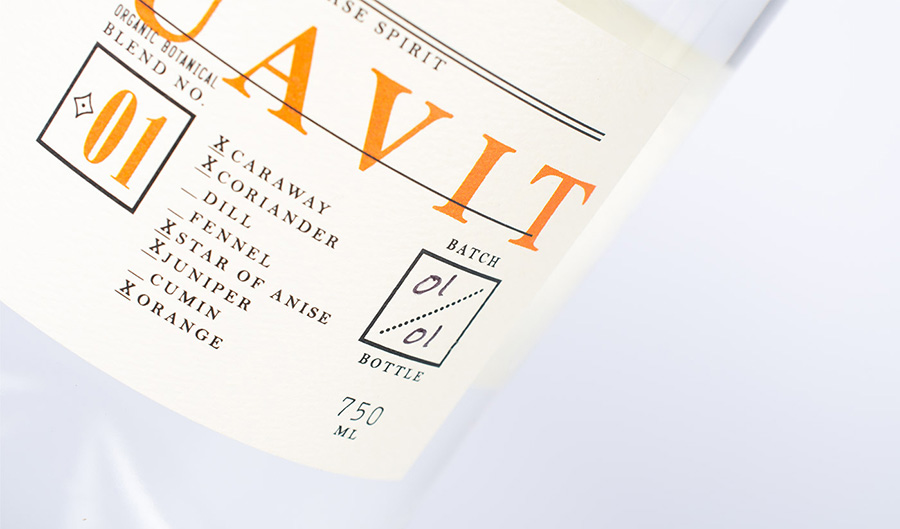 ---