Believe it or not these pictures werre taken during the past 2 days only ! So on tusday, I was happy to get a full alphabet sample of the new
Helvetica wood collection 3
which is in wood, of course, but covered with recycled metal from varied bins... so the combinations is very surprising and I love
the idea that
luck plays a
role
in the
creative
process... Full collection should be ready on next week, as well as the fabric bags coming with it, and so on first order could be sent... Available for presale here.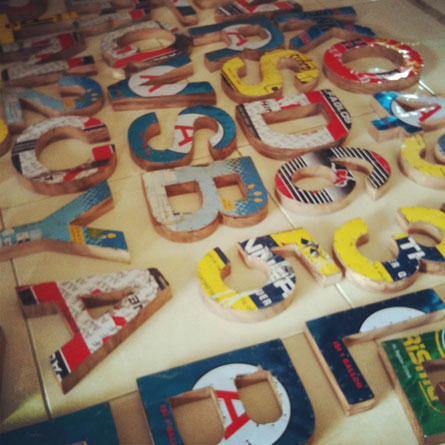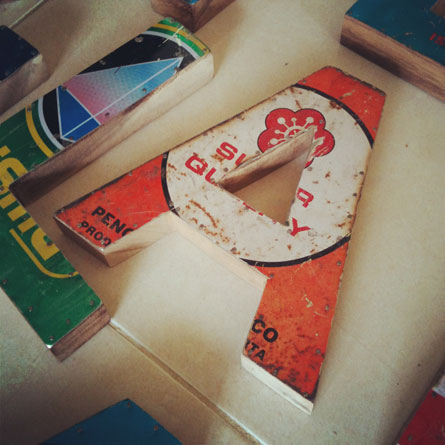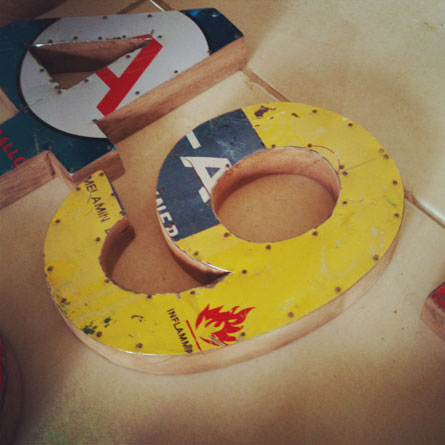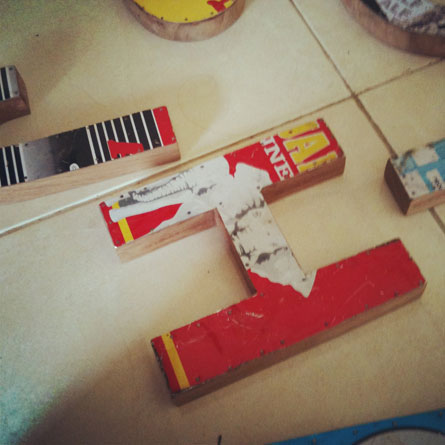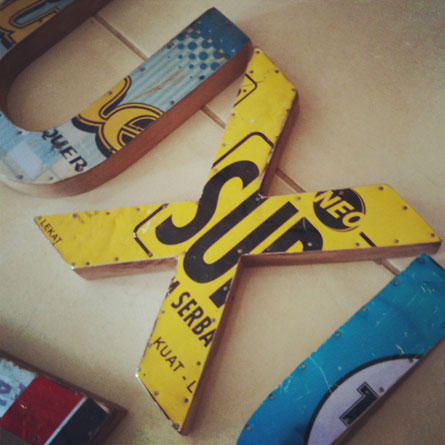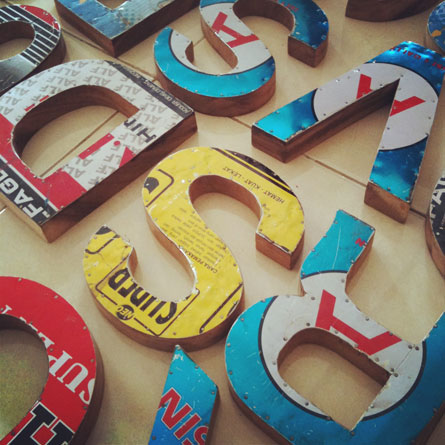 Yeasterday, I was invited to took part of a workshop organized by the HUBUD team. Hubud is a coworking community space which will open his doors here in Ubud, Bali, next month... So I took part of 3 great hours of exchange about how to organize this space and share ideas about coworking... It went well and was the occasion to met very talented and creative people who live around... Hubud also organize Pecha Kucha 20x20 talks here in Ubud, and on january 22th I will do a talk called "Life is not about finding yourself but creating yourself" ;)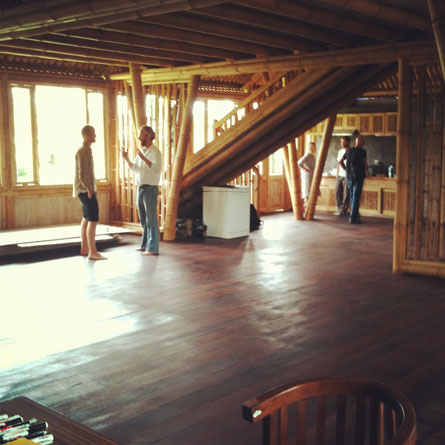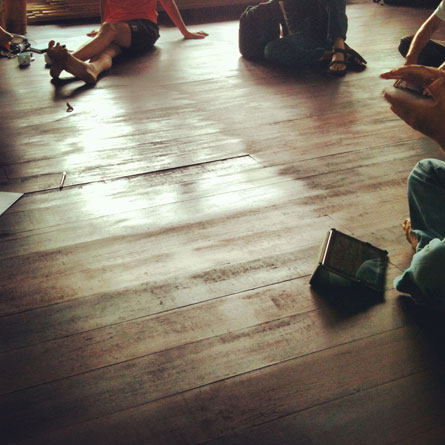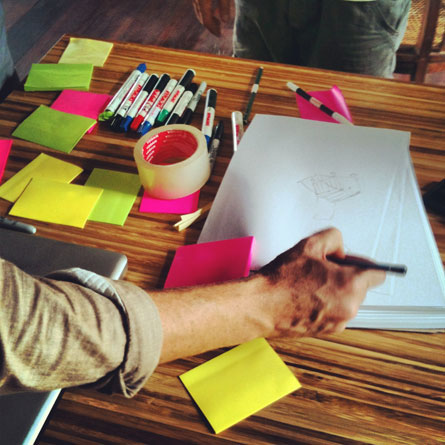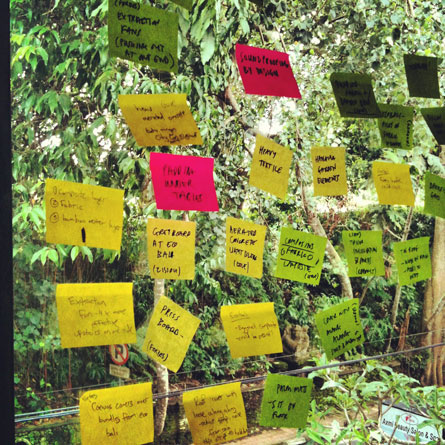 And in the afternoon I move to a new house ! Hopefully it was not too far from the one we had during the past 3 months, but there are no access by car as it is in the rice fields ! Hopefully we found some help us to carry all the wood products there ;) I should maybe do ebooks only, easier when you are travelling ! The view is amazing, and our

neighbor

are trees and ducks (and snakes, but hope to not met them too often...).