posted in Mr CUP News | Design | Vintage
at 8.25 PM
from
Home ! Maruéjols Les Gardons
(near

Alès / Nîmes / Uzès

)
/

France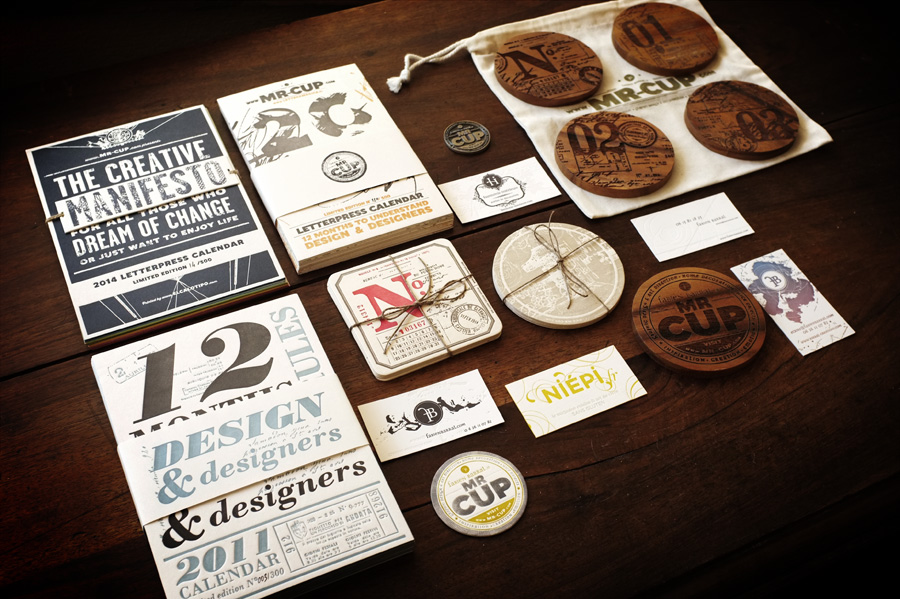 The one and only chance to get all these items
As I told you last week, I launch a
crowdfunding
to print
my wife's magazine "Niépi" project
. I design it, of course, and we work hard to have it ready for the end of the month. Of course, "gluten free way of life" can not touch all the readers of this blog... So, I have think about something that might be ! As a lot of people ask after the sold out products I design, I tought I can separate from some I keep for myself, to move forward !
So I start an ebay auction for the set of all the items you can see on this picture !
Auction is now ended.
It includes :
- 2014 letterpress calendar . sold out edition with 13 different colors painted edges
- 2012 letterpress calendar . now sold out with orange third cover version
- 2011 letterpress calendar. test pressing edition with blue edges, never available before
- Set of 4 wood coasters made in Bali
- 2 sets of 4 differents letterpress coasters (squares and round collections)
- Set of all my personal business cards, including the Mr Cup coin business card and wood coaster one

The final amount of this auction will go directly to the Niépi project ! Good luck.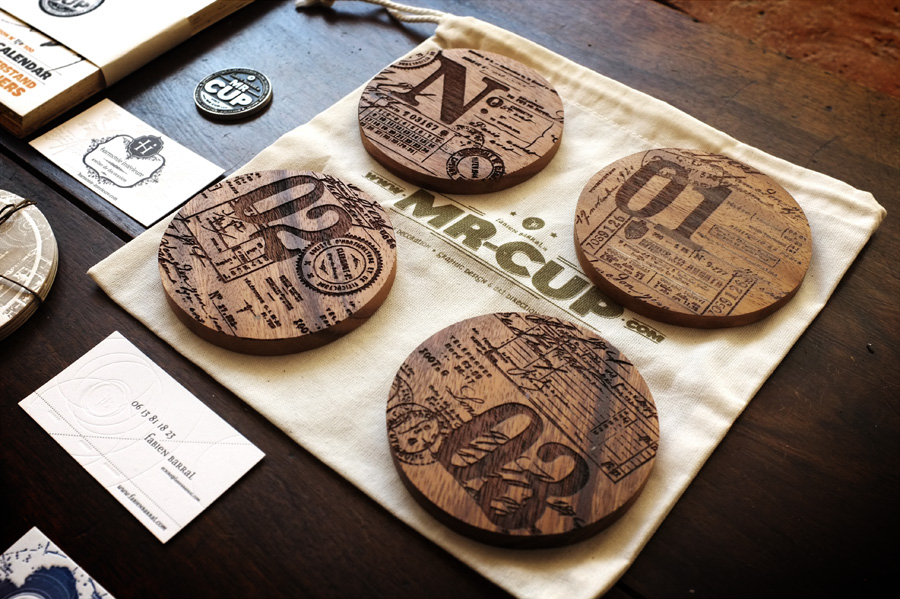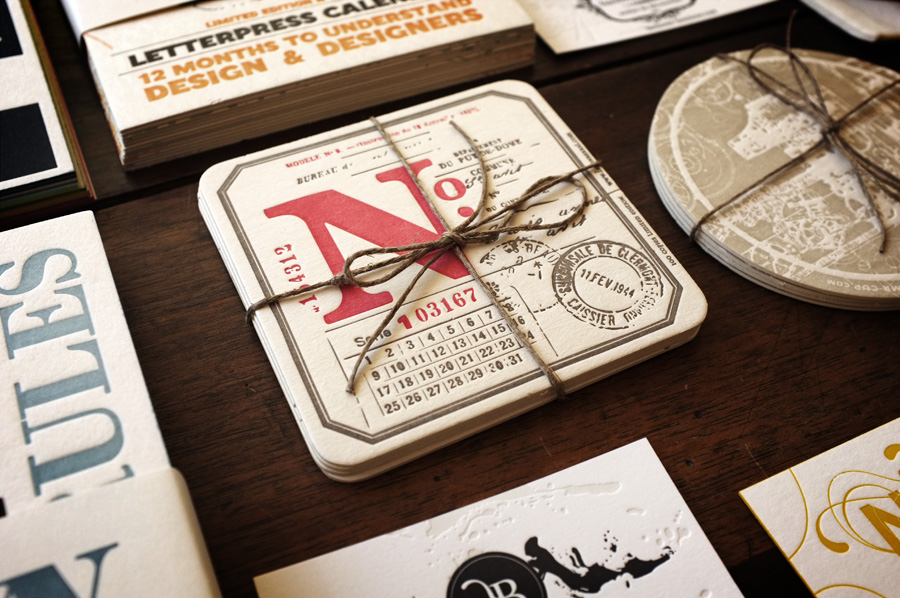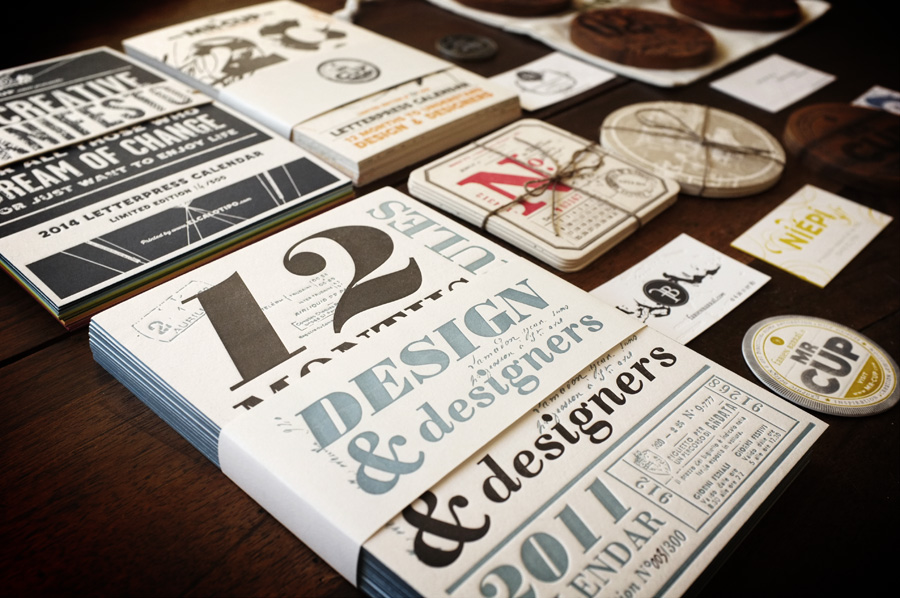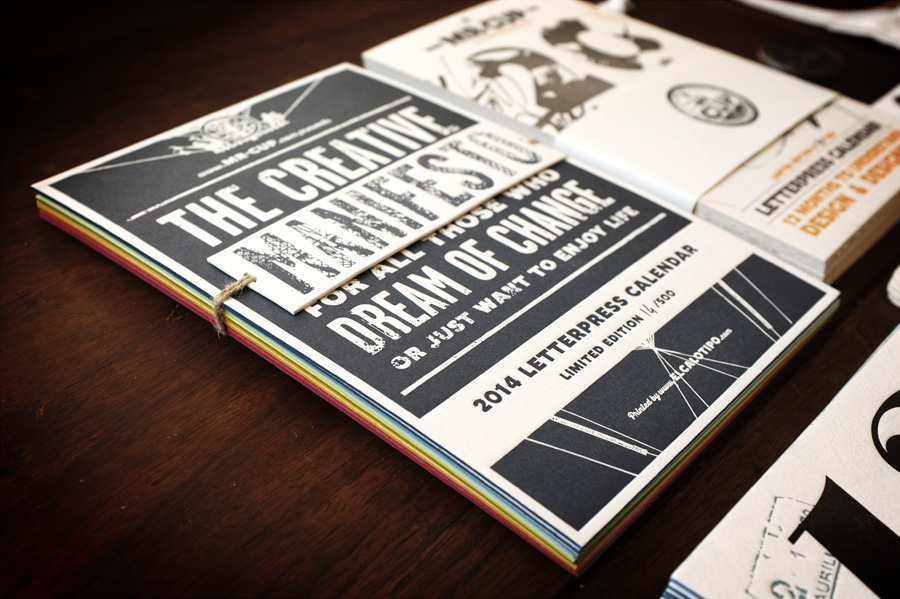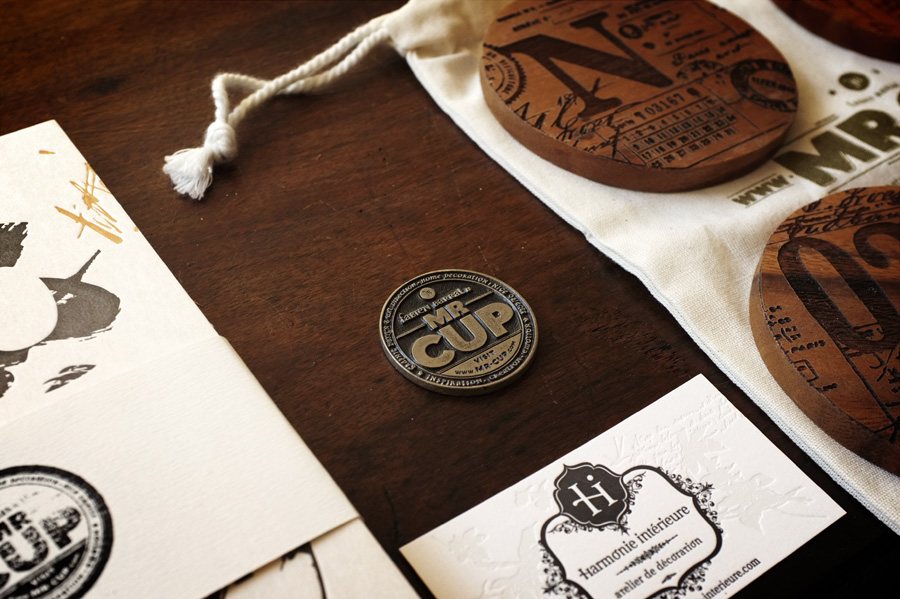 The Niepi business card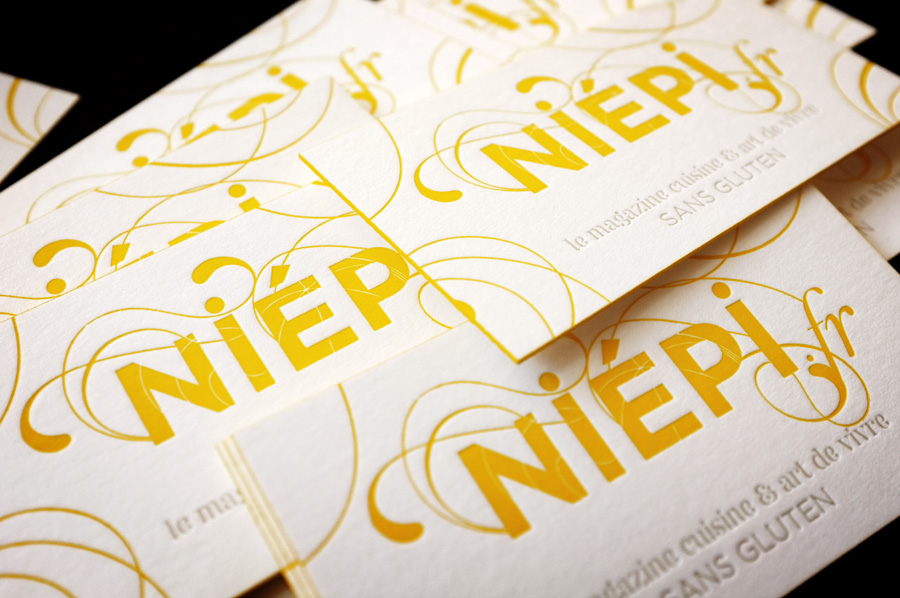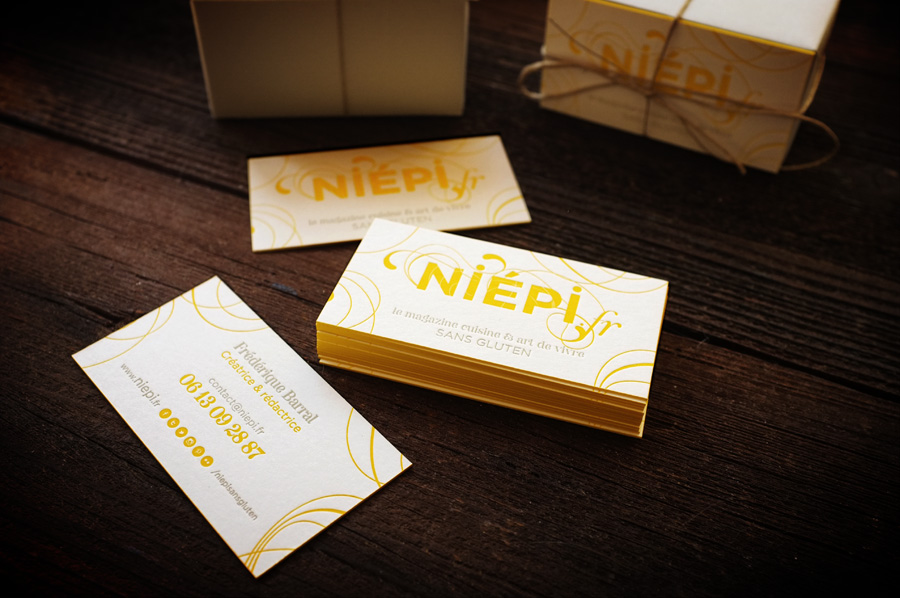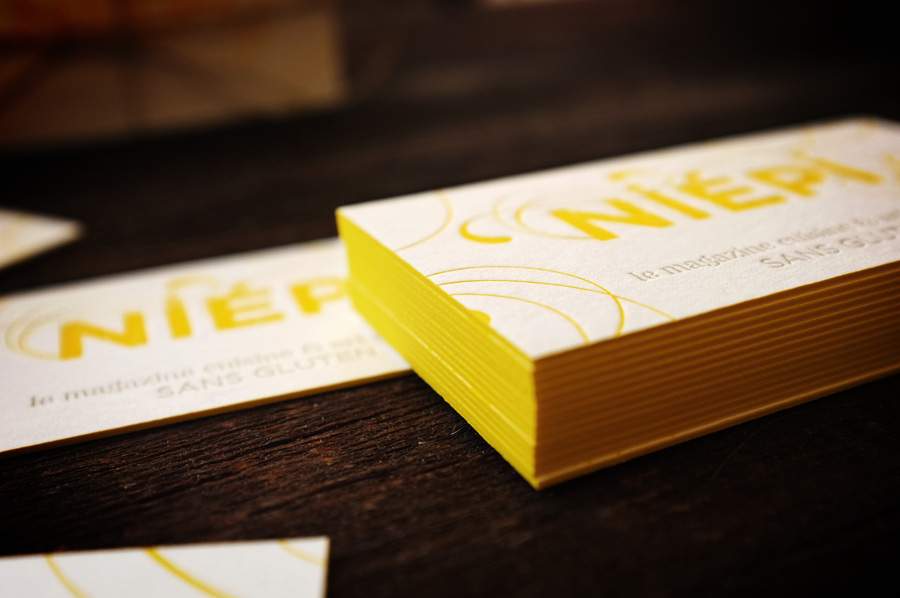 ---
posted in Design
at 7.59 PM
from
Home ! Maruéjols Les Gardons
(near

Alès / Nîmes / Uzès

)
/

France
listening

Ray Lamontagne
I have spend 20 years collecting records, so I love this
Records deviders by Kate Koeppel
... Sadly, it is for now reserved for USA citizen but this is a brillant idea !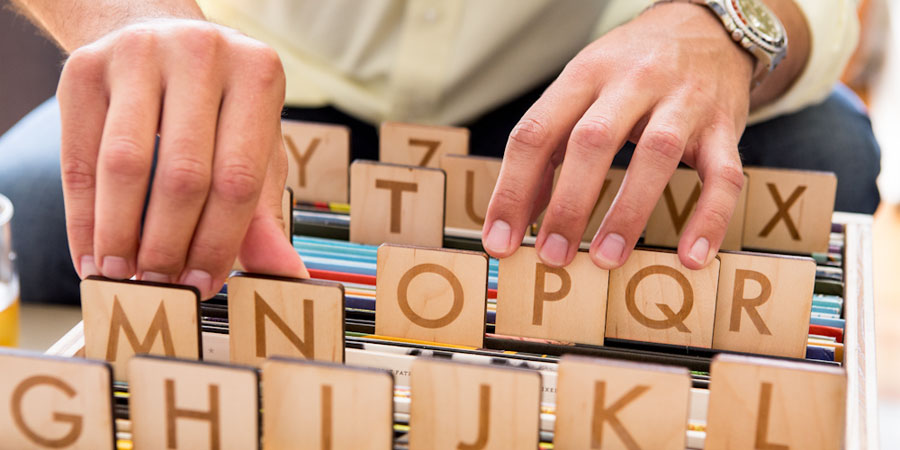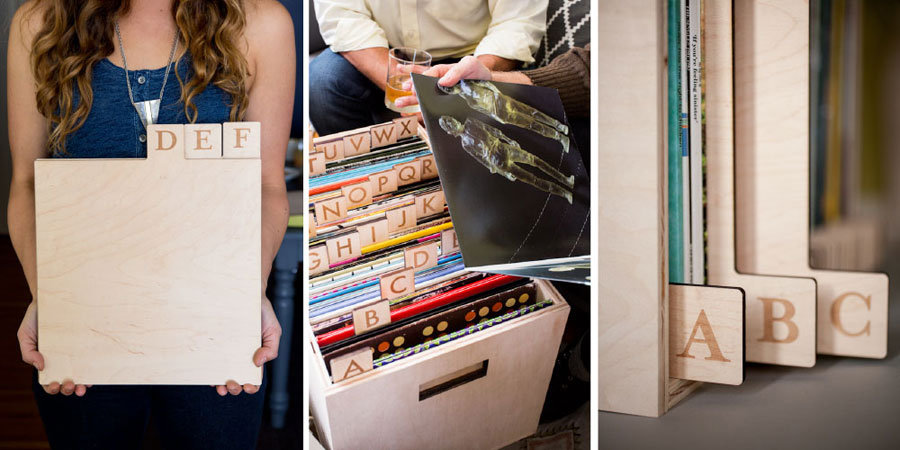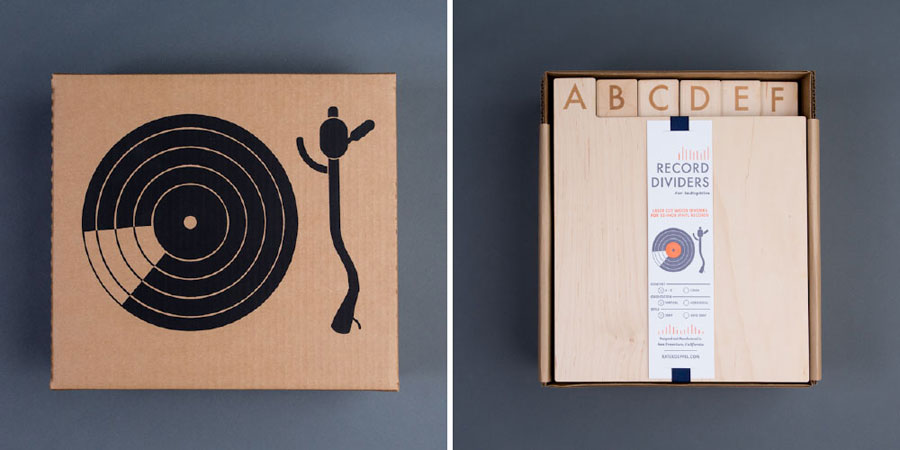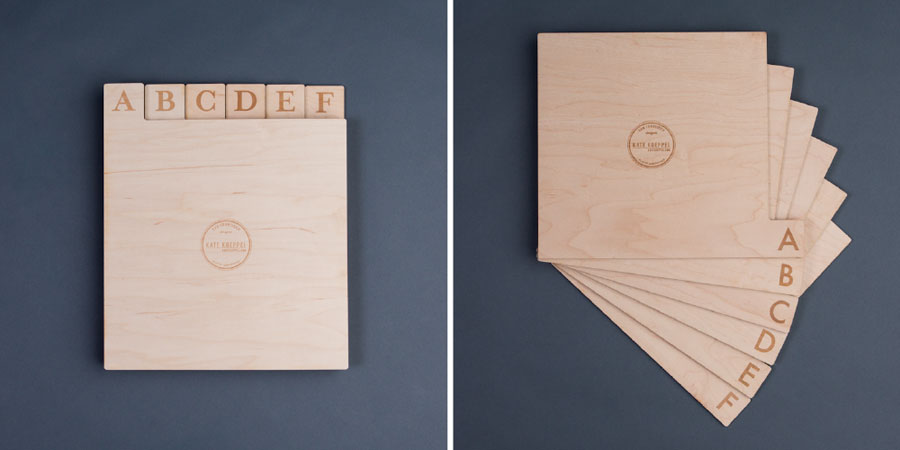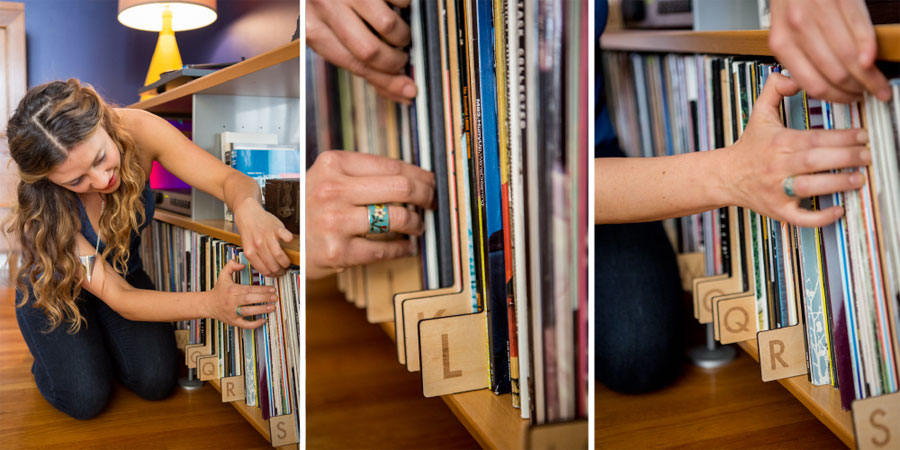 ---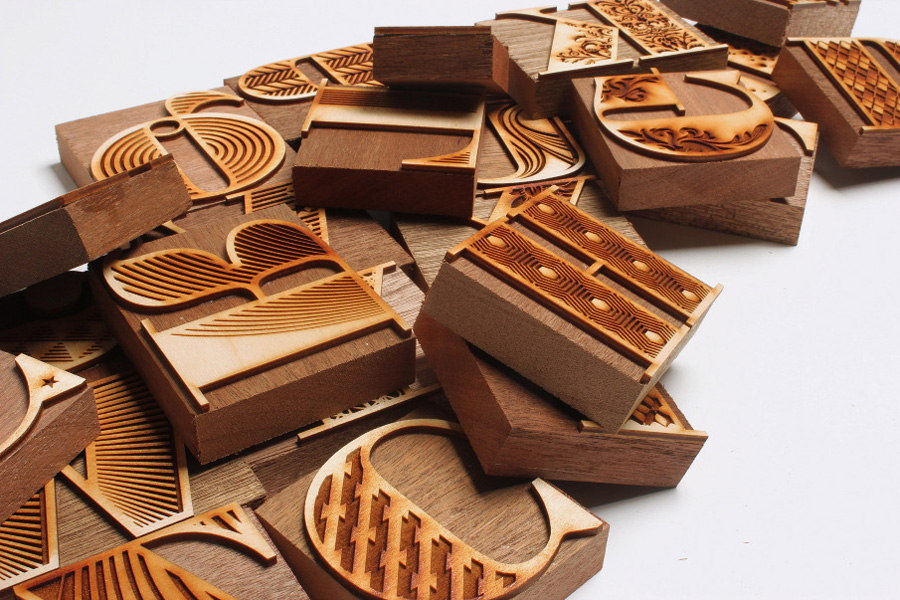 This decorative alphabet was produced by Nigel Bents,
Paul Oakley
and
Jonny Holmes
at Chelsea College of Art & Design. Based on a downloaded Bodoni Poster font, it was designed digitally, laser cut out of 3mm plywood by Cut Laser Cut and mounted on type-high blocks by Stef Willis in the college workshop. It was then printed at Graham Bignell's New North Press in Hoxton. There they will remain; and in time, no doubt, be added to. An example of a digital start leading to an analogue finish.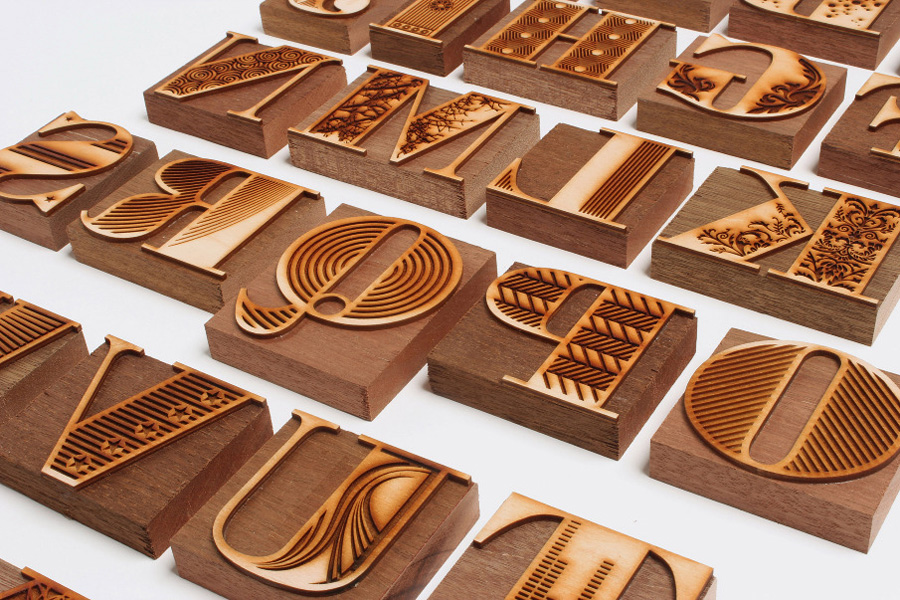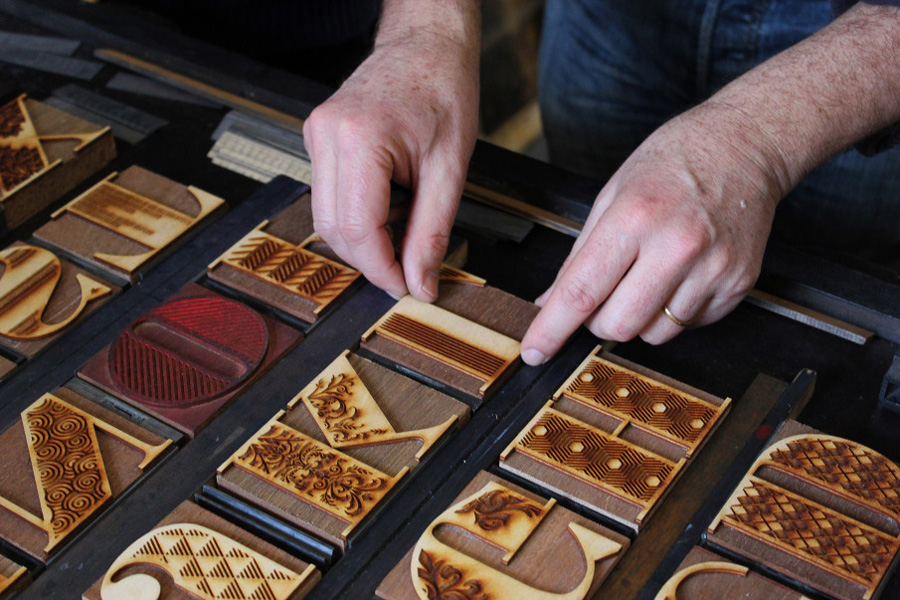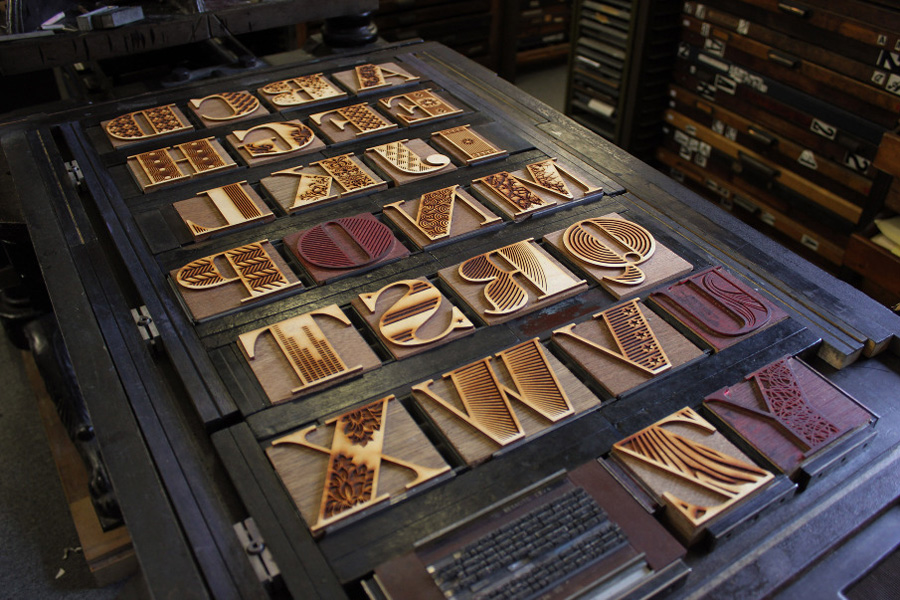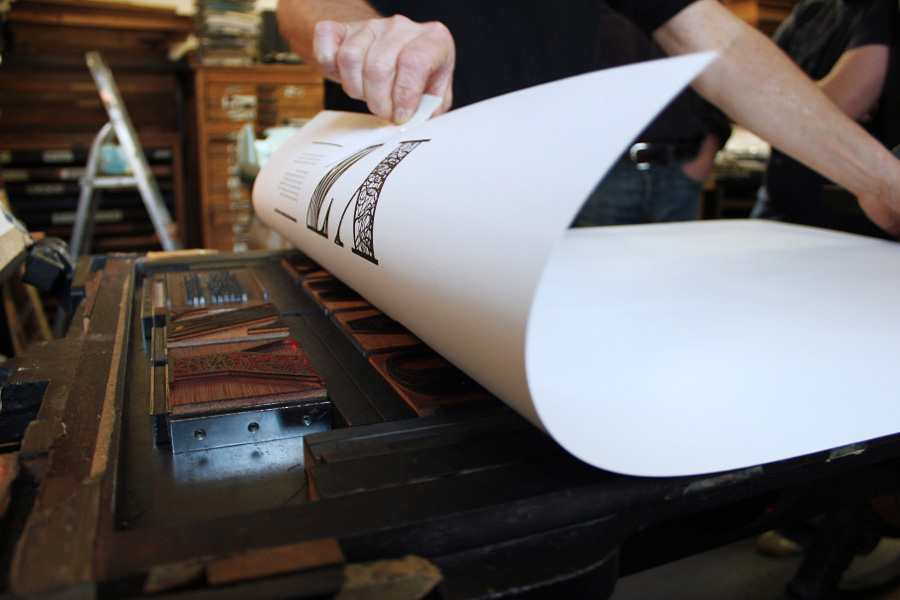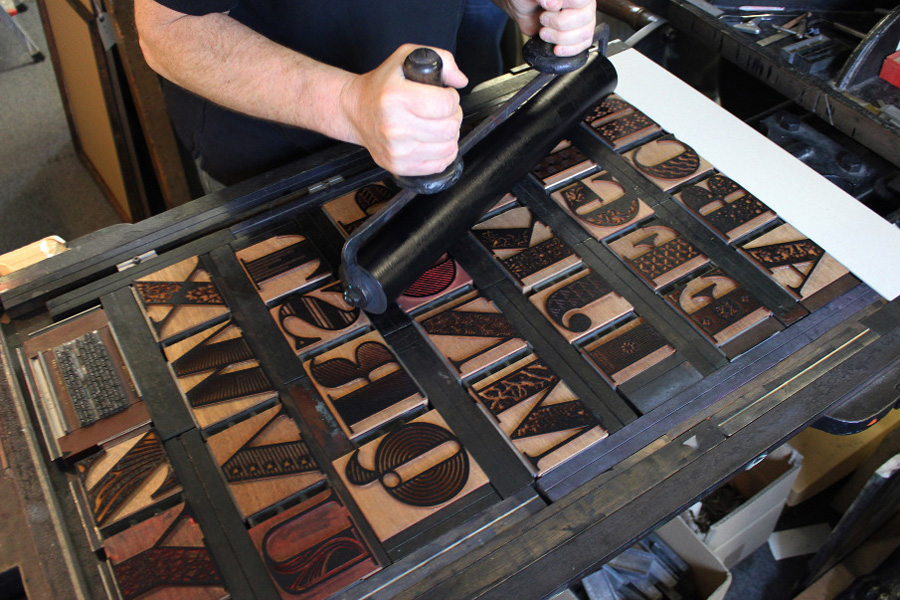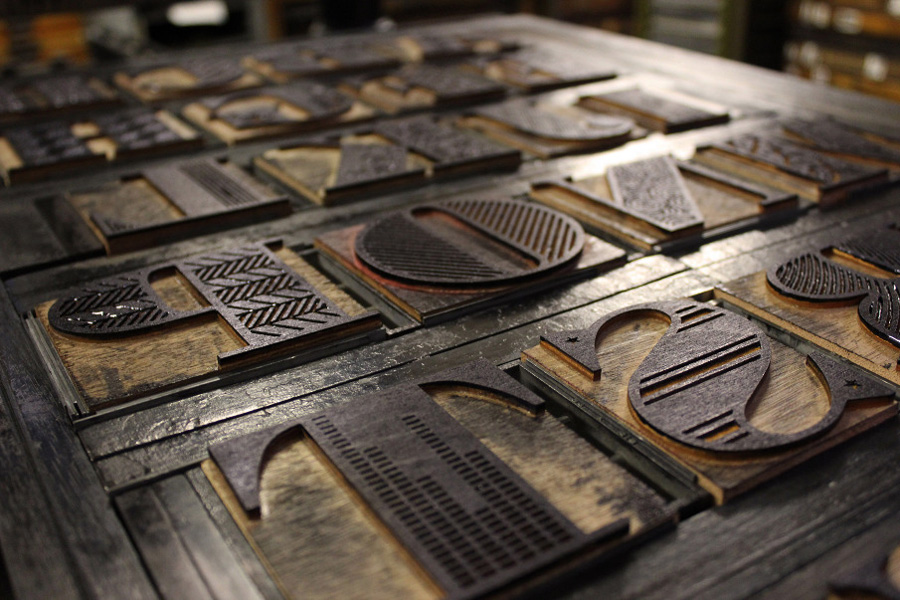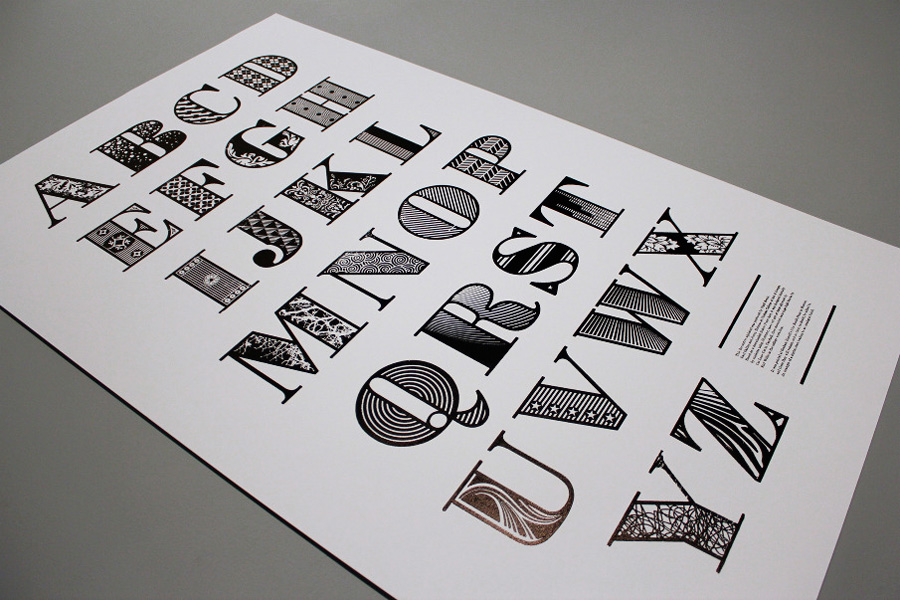 ---
posted in Design
at 4.44 PM
from
Home ! Maruéjols Les Gardons
(near

Alès / Nîmes / Uzès

)
/

France
I personaly think chalk design is over used lately (seen it at McDonald, after Starbucks, that's a sign...), but it is now or never and
Franklin Mill
does it very well on this new line of products.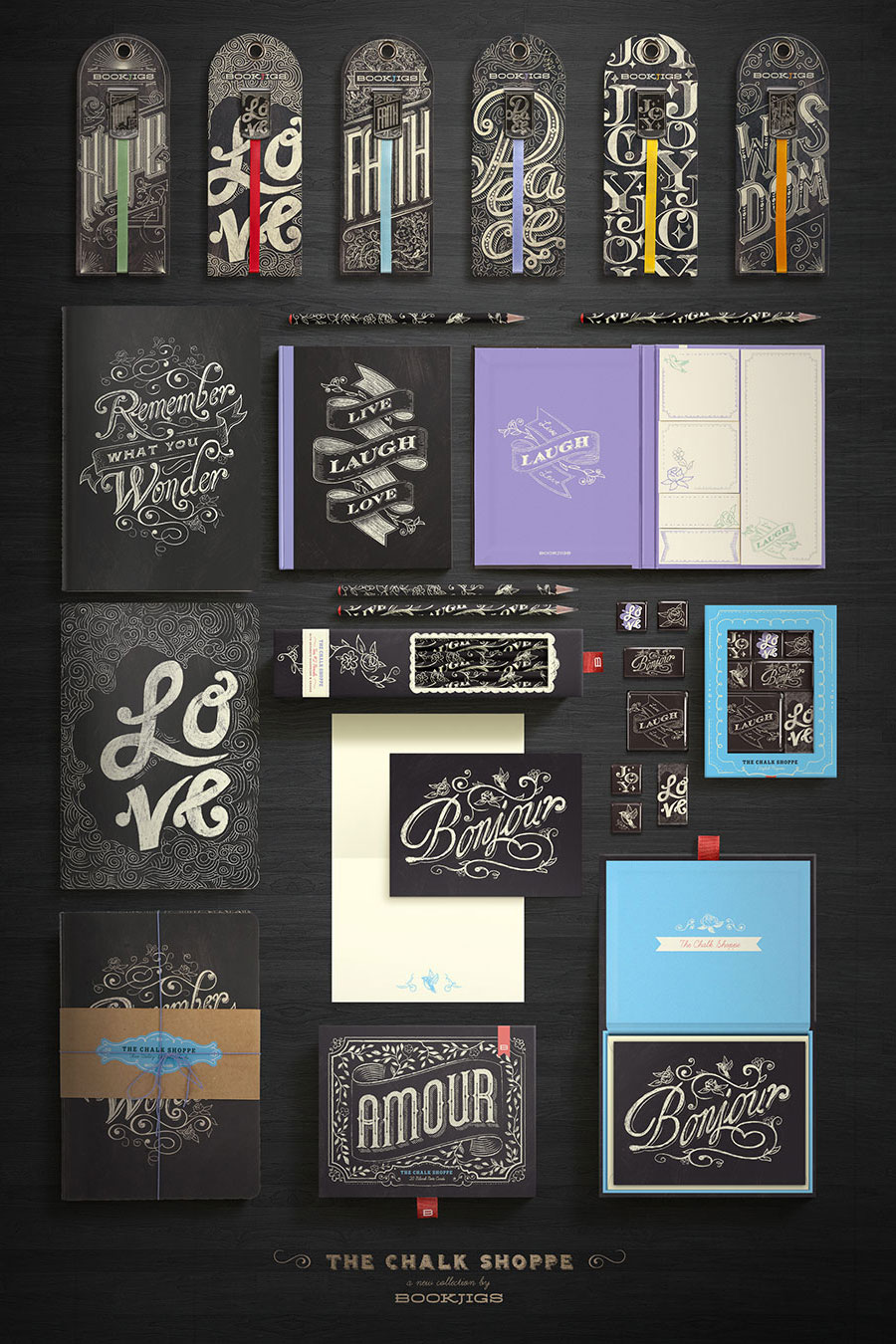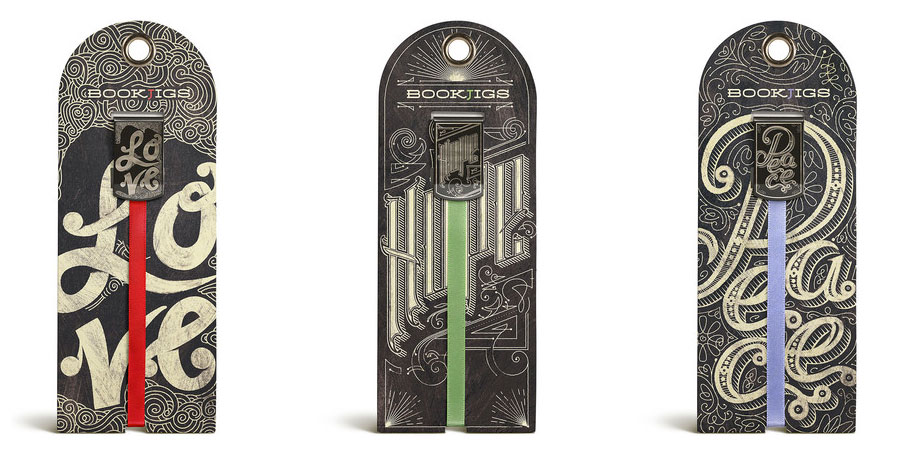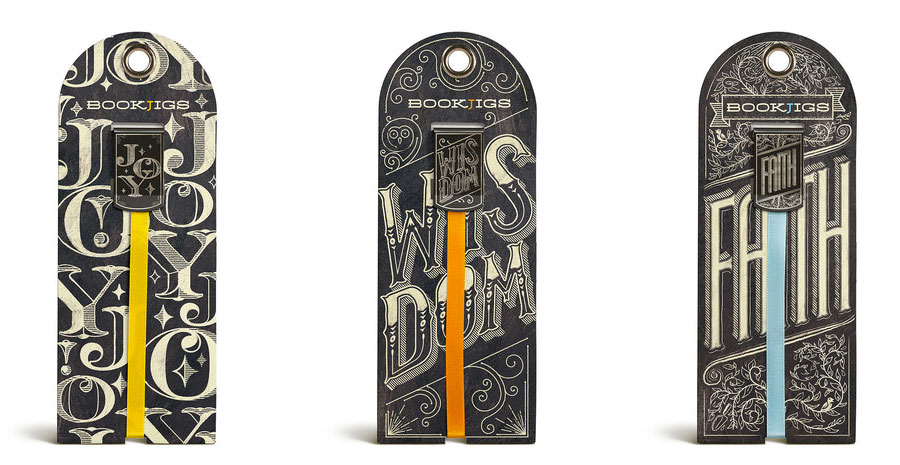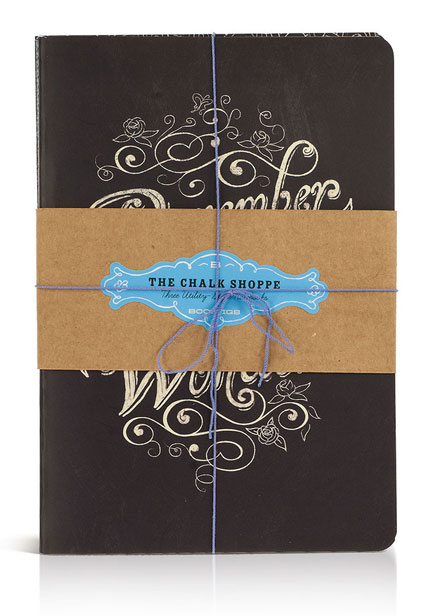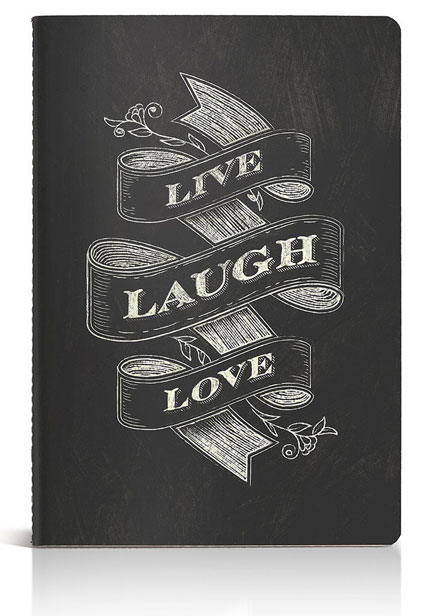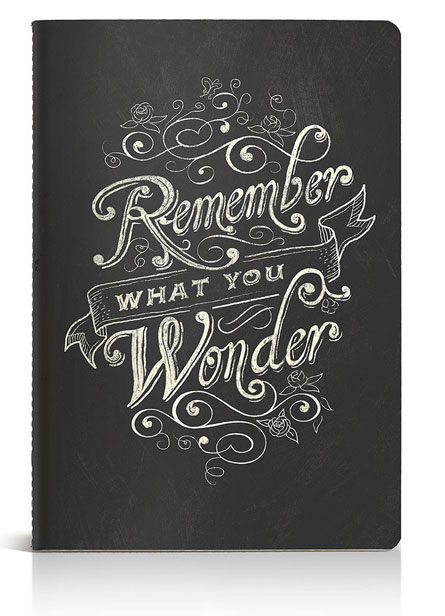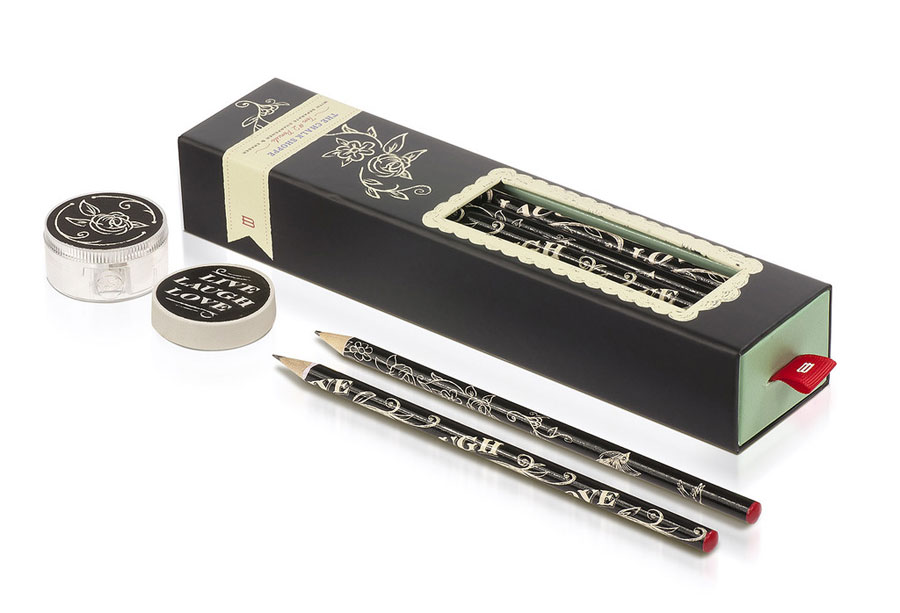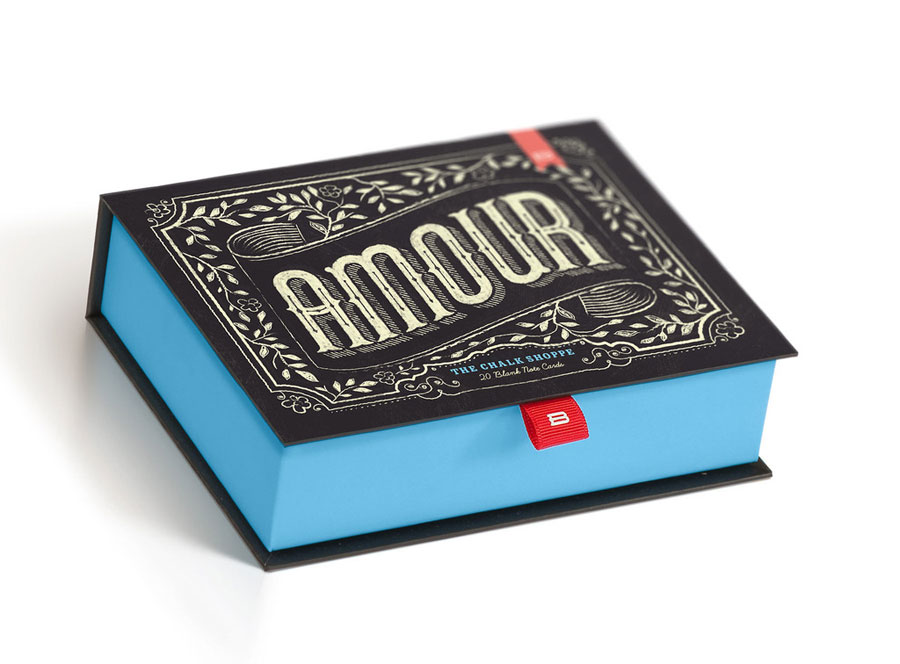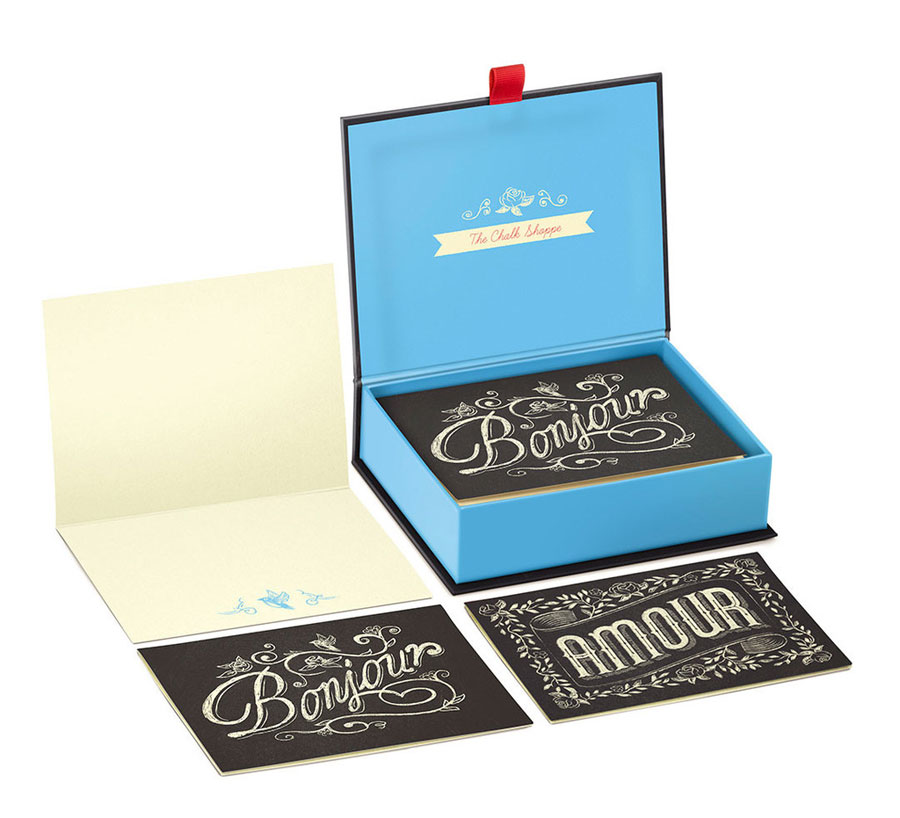 ---
---
---