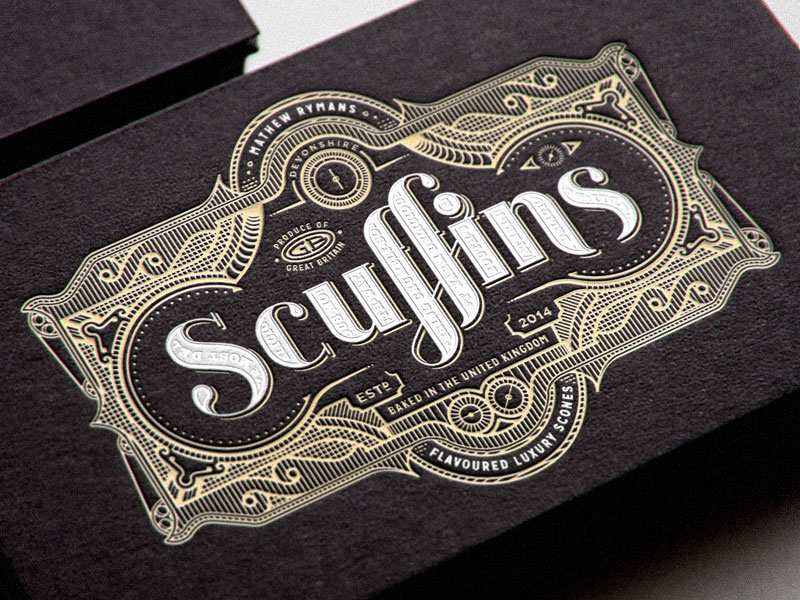 When I had the idea of inviting designers to work with me on the 2015 edition of the letterpress calendar, Joe White is one ofthe first name I had in mind. I follow him since I discover his work about a year ago. Freelance designer from UK, Joe is very productive and multi-talented : typography, ornements, logo... I was very pleased by his interpretation of the sentences I ask him to illustrate. I also want him to design the front cover of the calendar, and he brings the idea of the sun as it is the year of light... and it gaves me the idea of doing a glow in the dark edition !
Talking about the calendar, thanks a lot for the pre-orders, which have been sent on december 12th ! The painted edges edition is now sold out, so you have the choice between the glow in the dark (with painted edges) edition or the normal edition. The calendar has been featured on behance and published on fubiz !
As I already post Joe White work 2 times, so I put all the images in one page of the excellence section !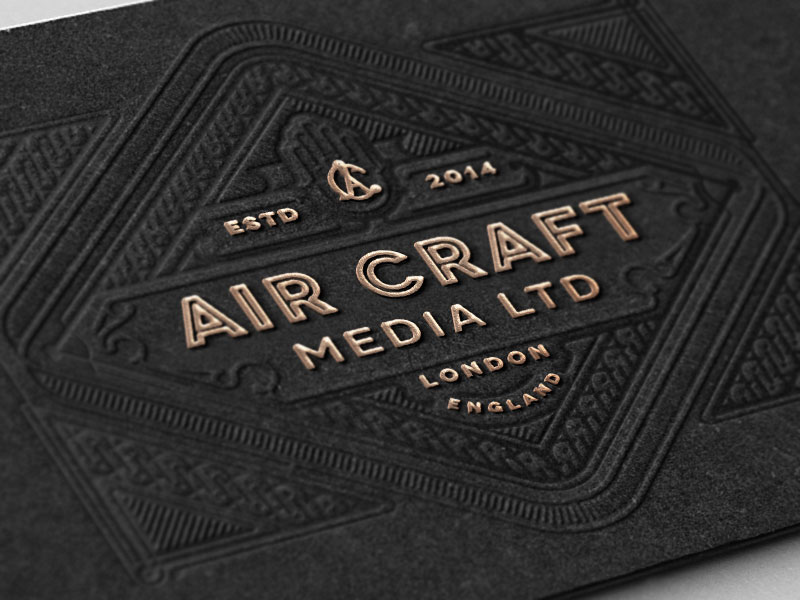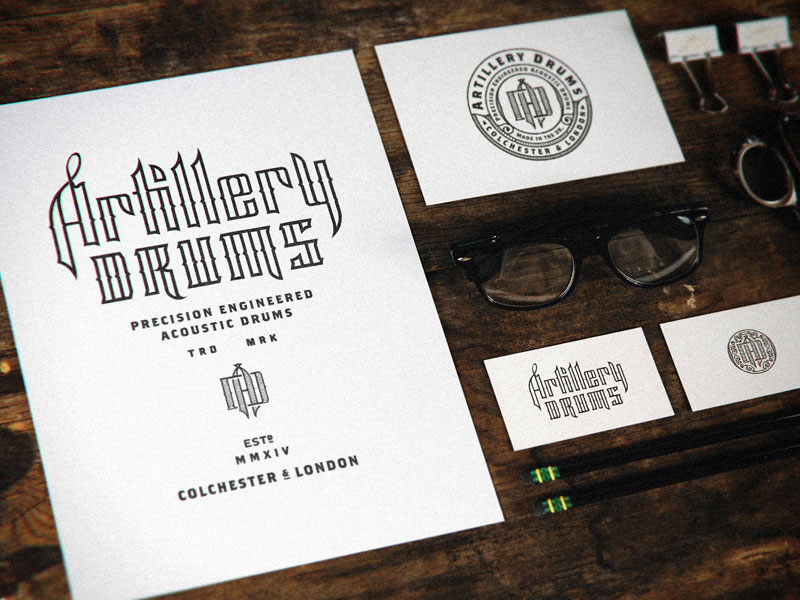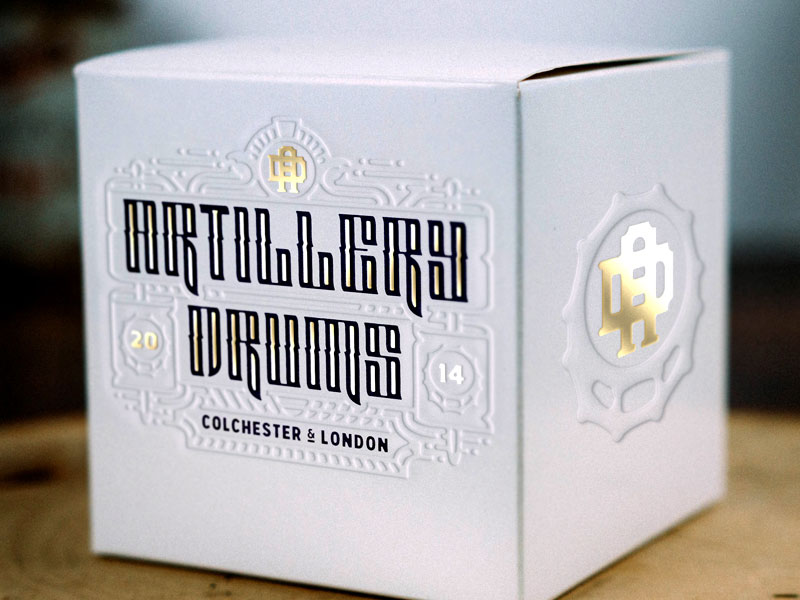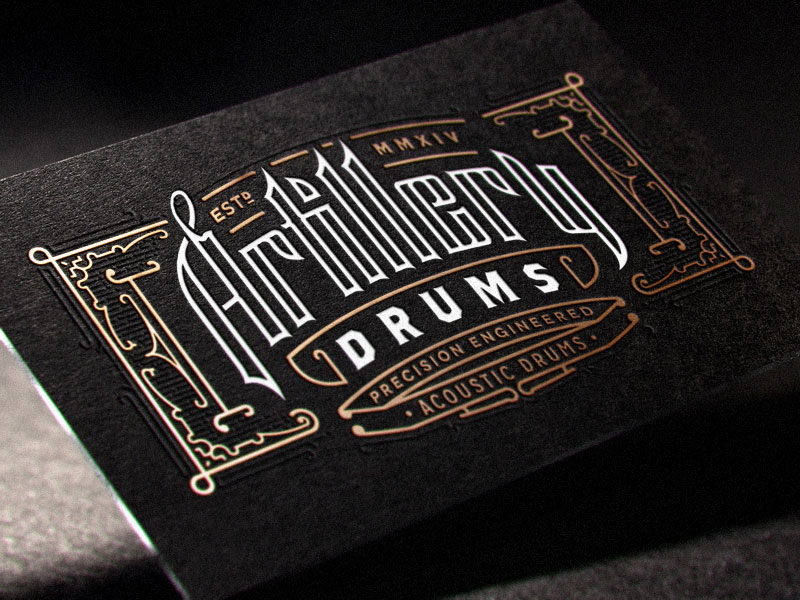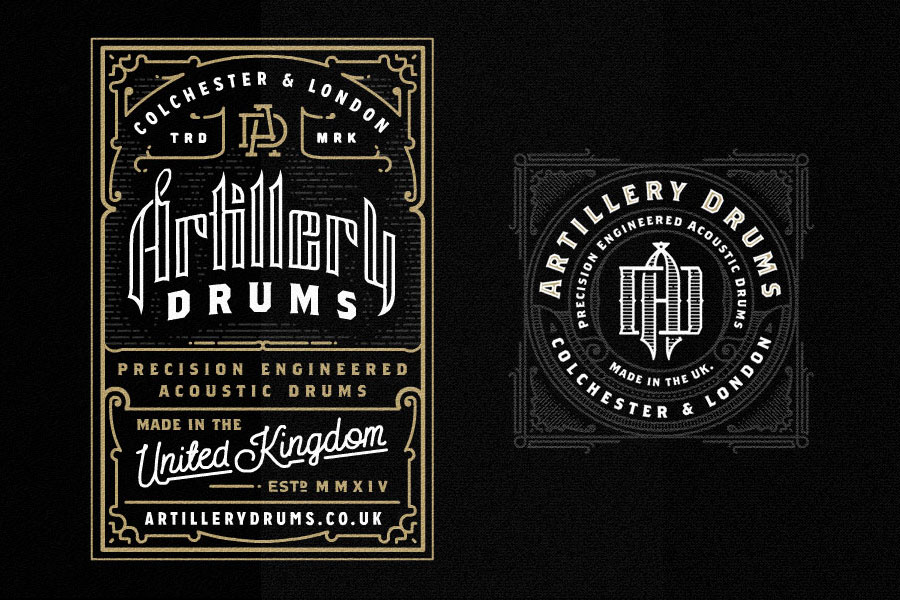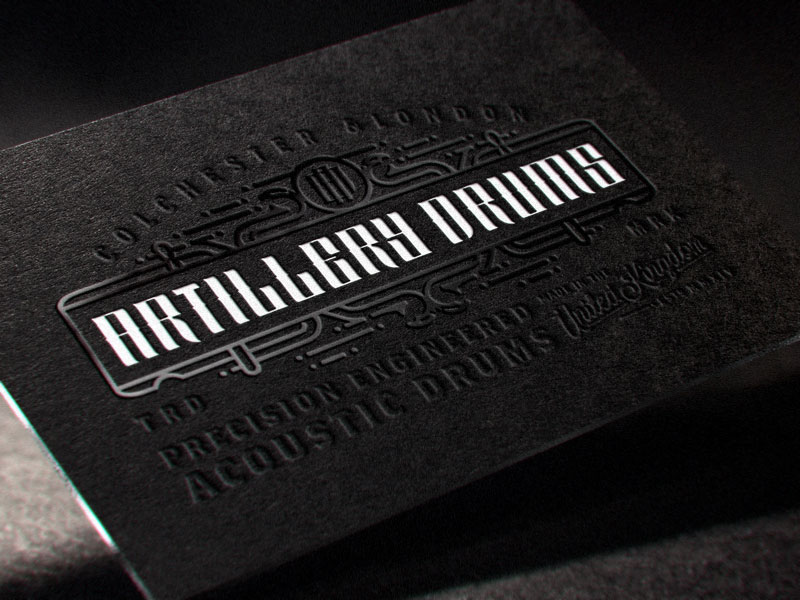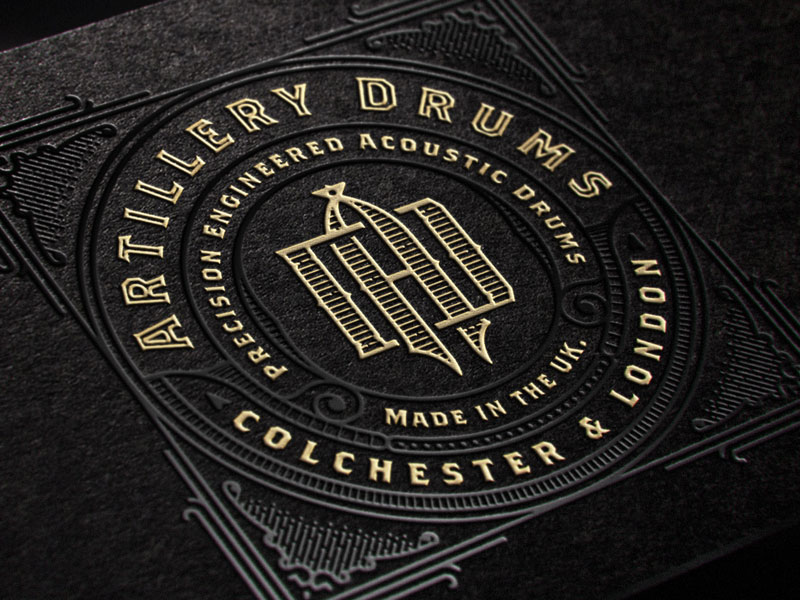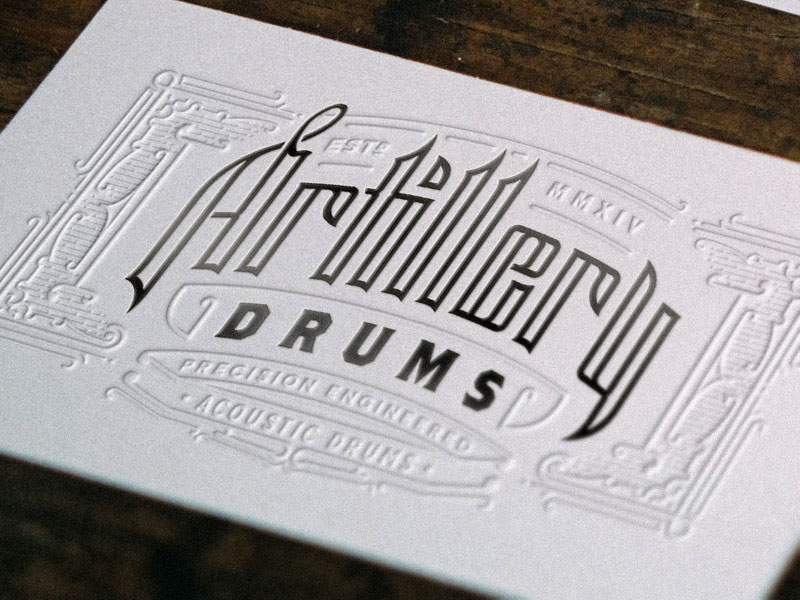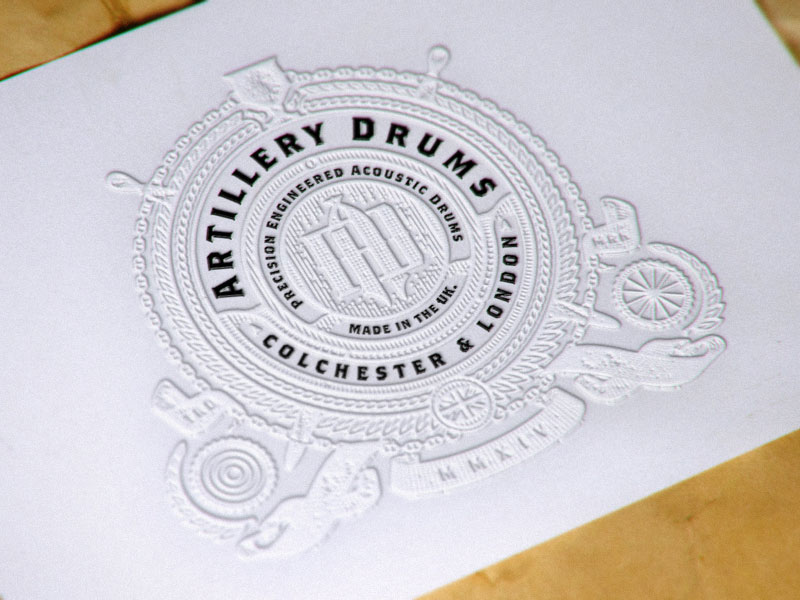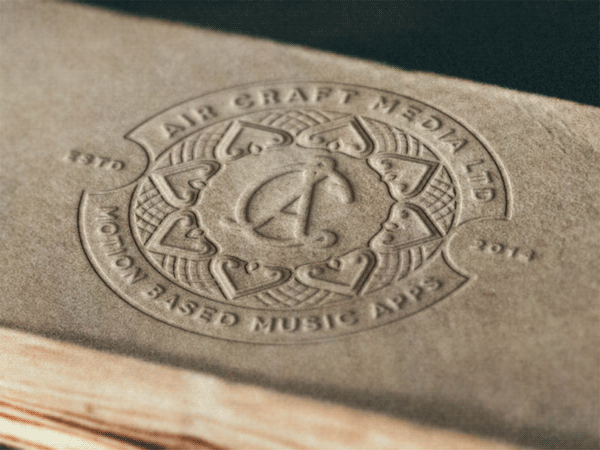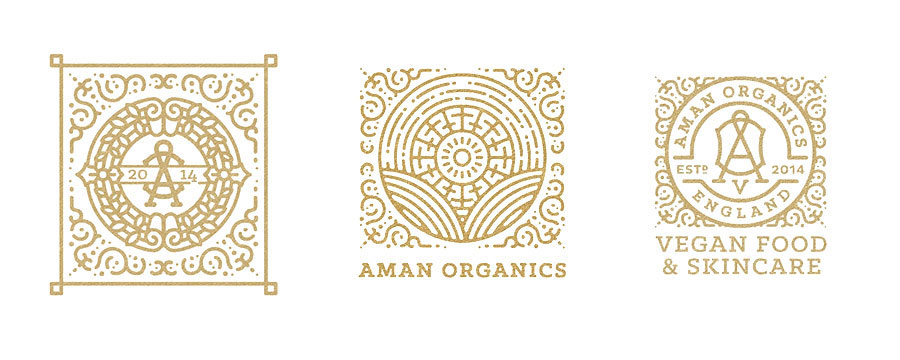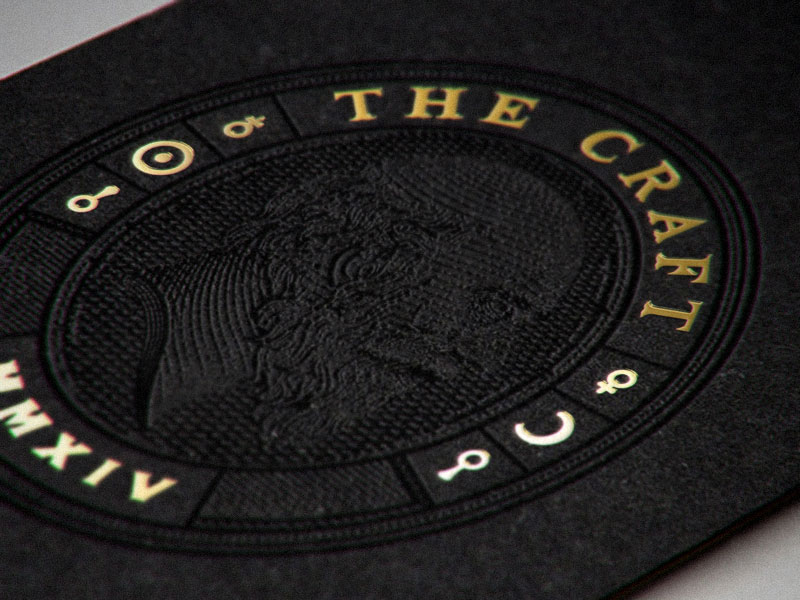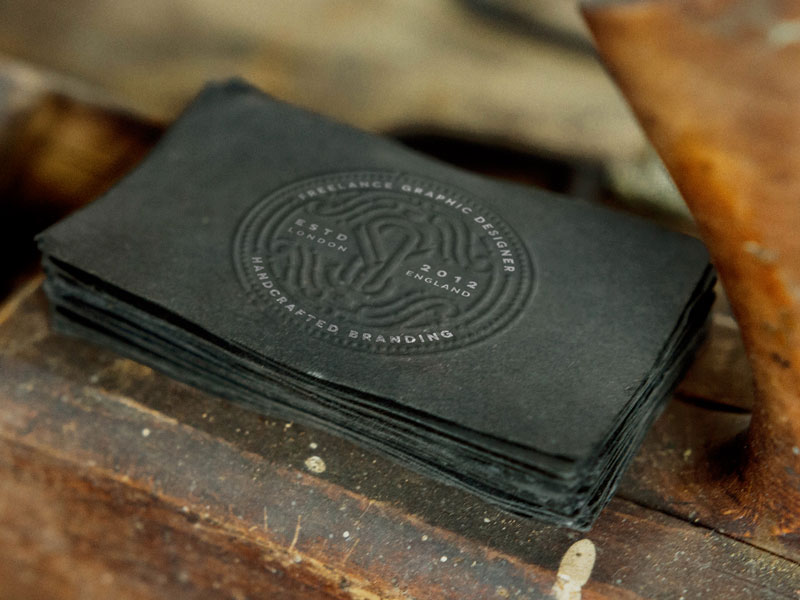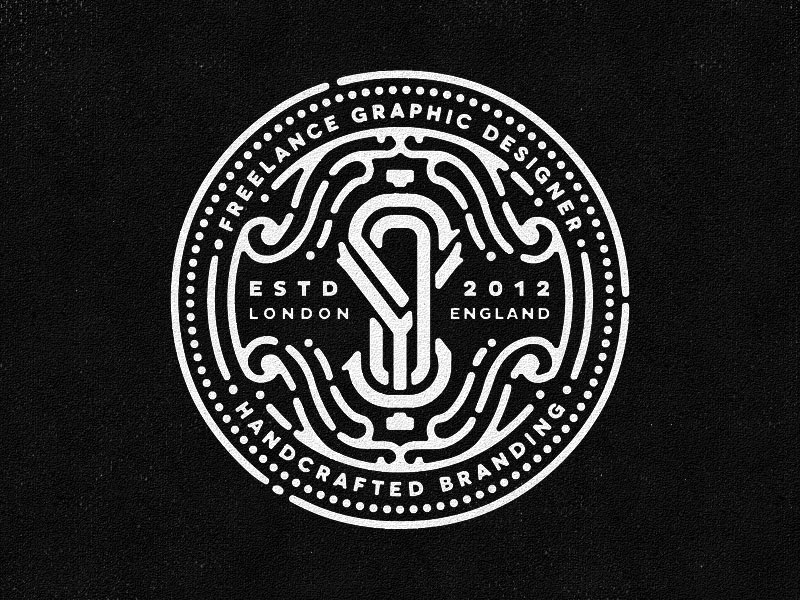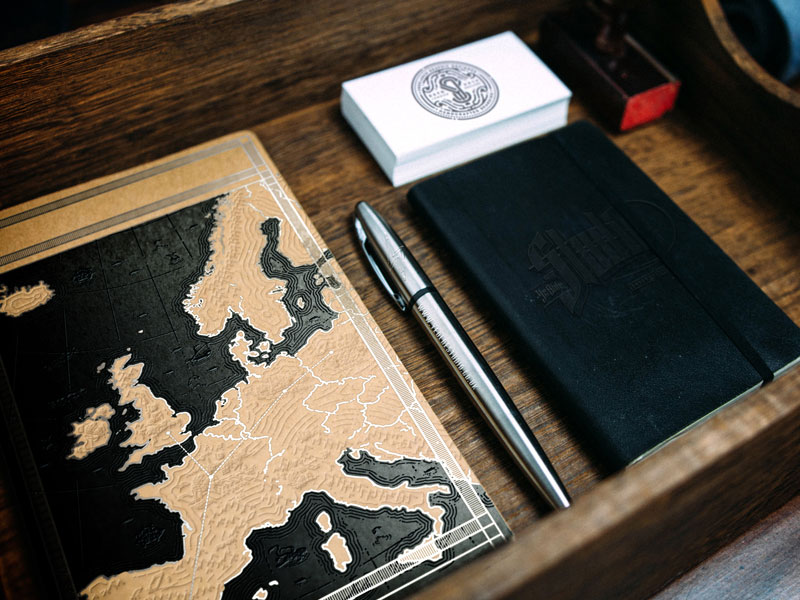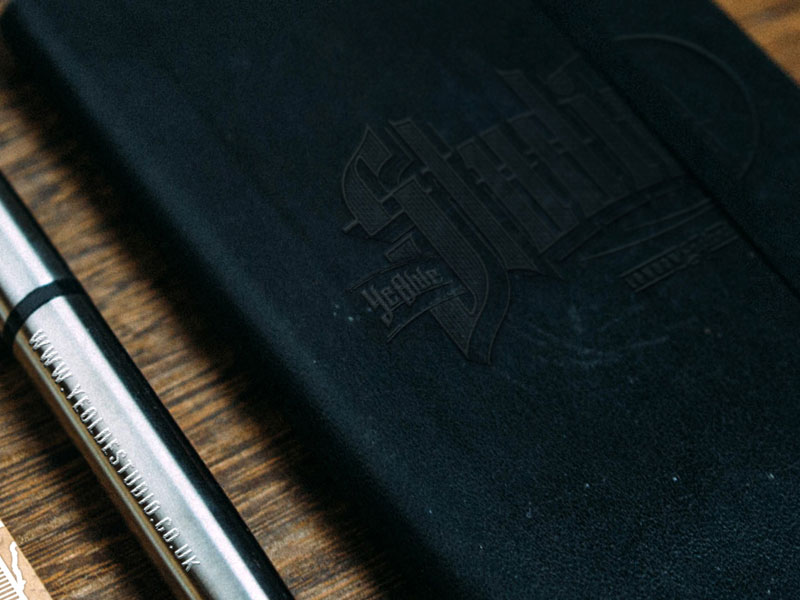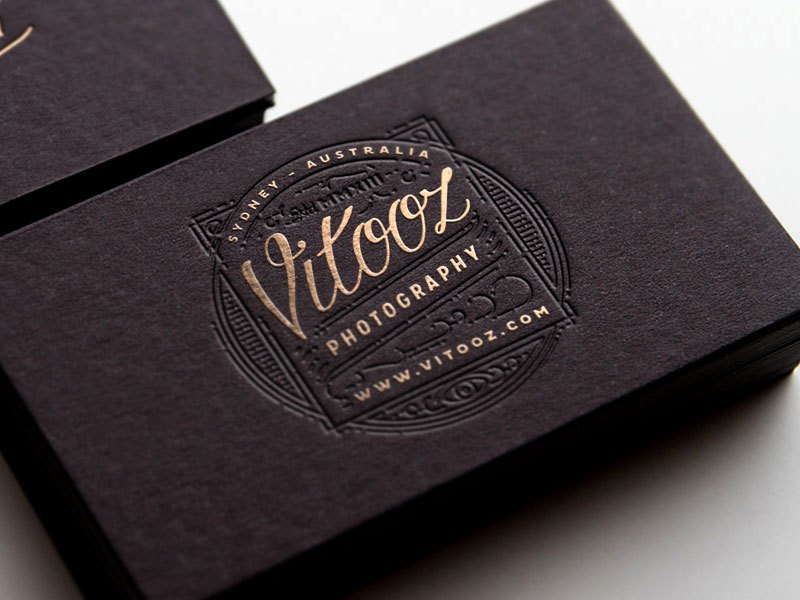 The cover and the 2 pages of the 2015 letterpress calendar designed by Joe White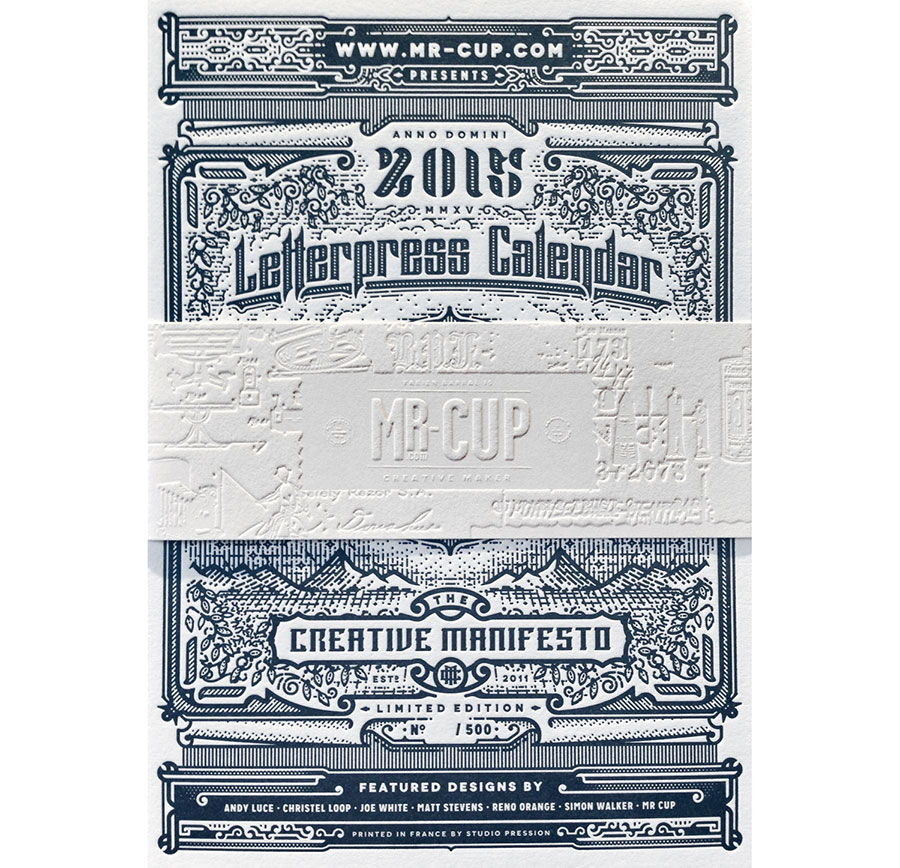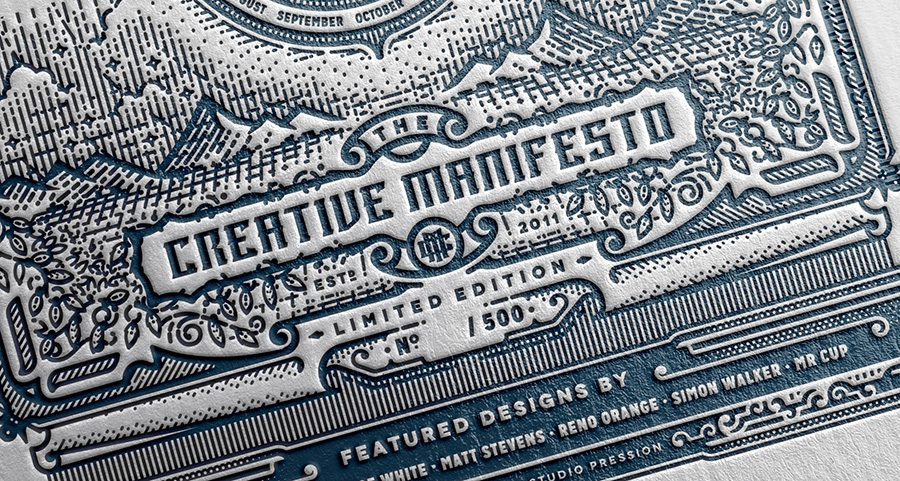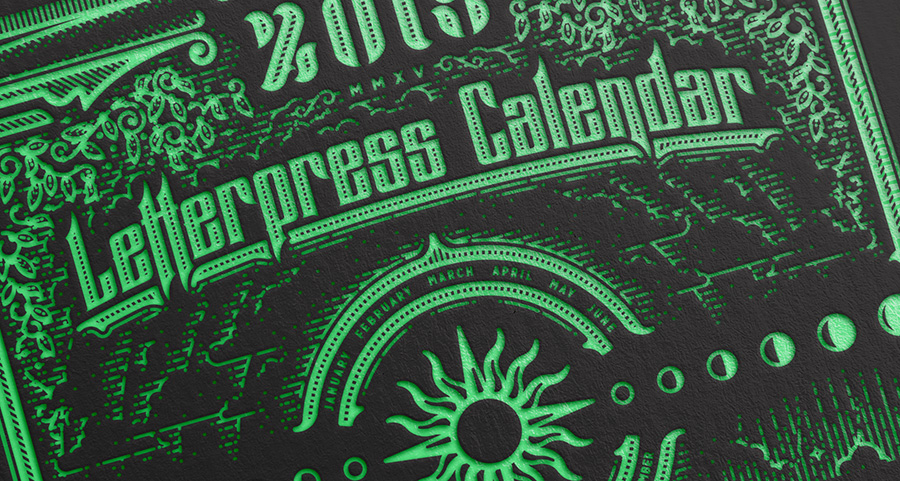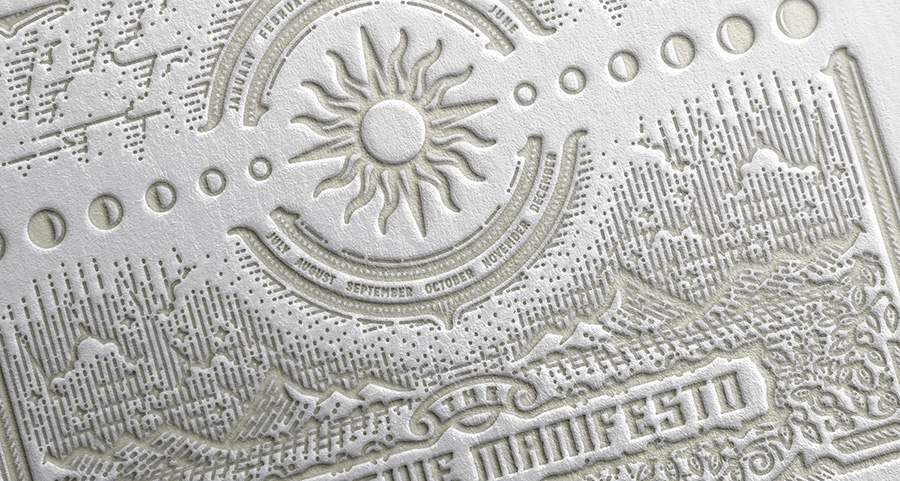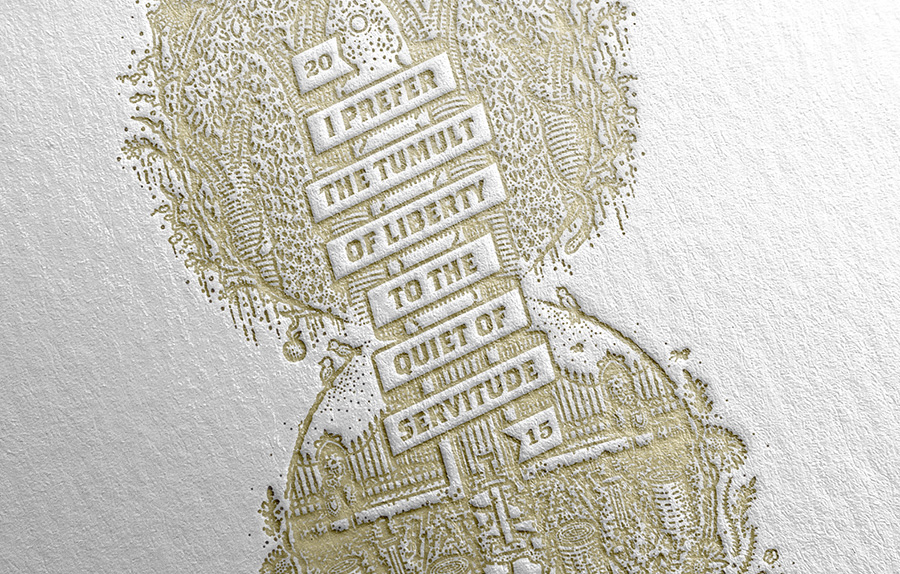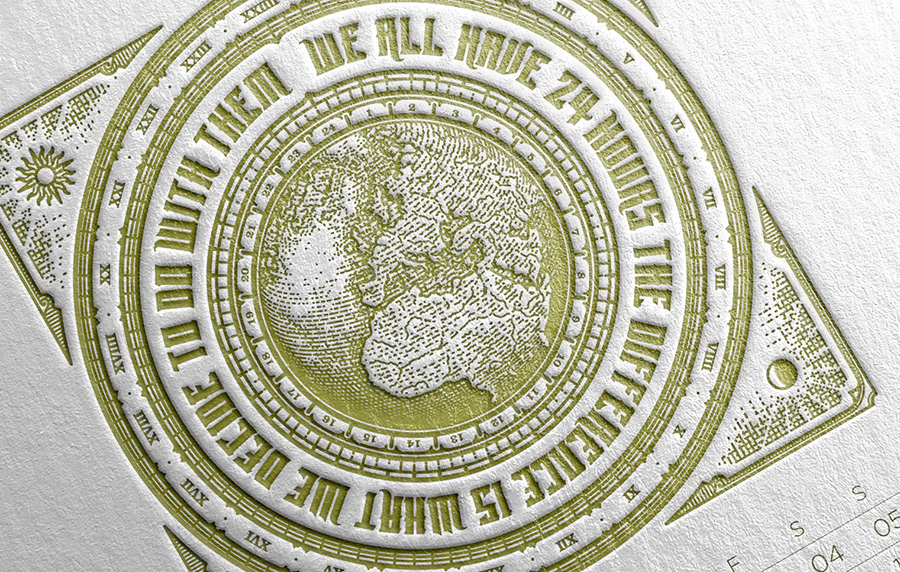 Get the letterpress calendar here / follow Joe White on facebook / yeoldestudio.co.uk
More pictures after the jump
---
---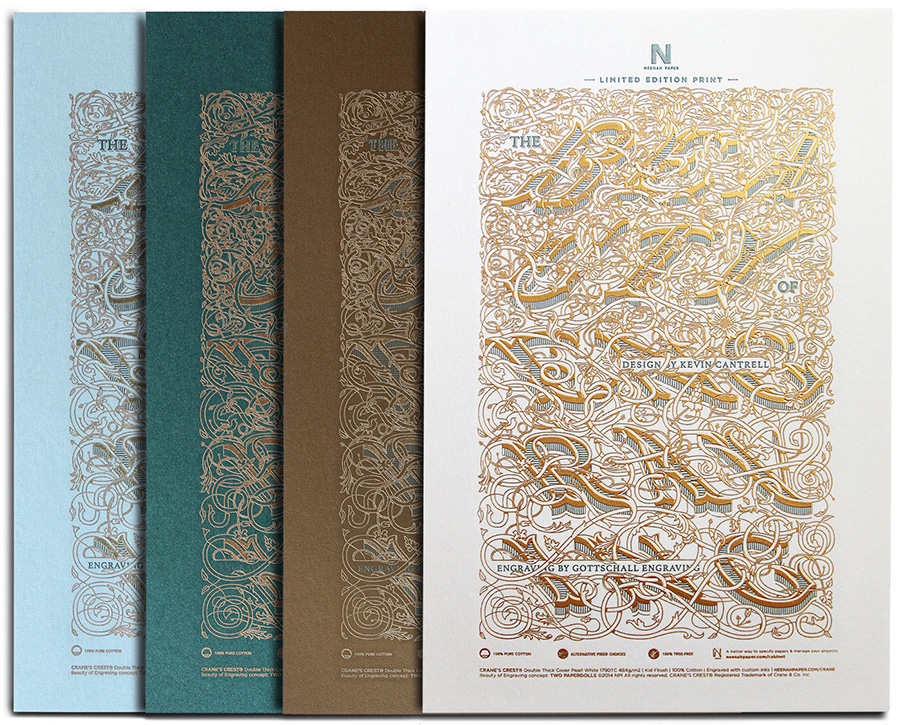 It is the 3td post about Kevin Cantrell (this year !)... It was the first I ask to participate to this year letterpress calendar, but sadly he told me he was too busy... and this is the proff !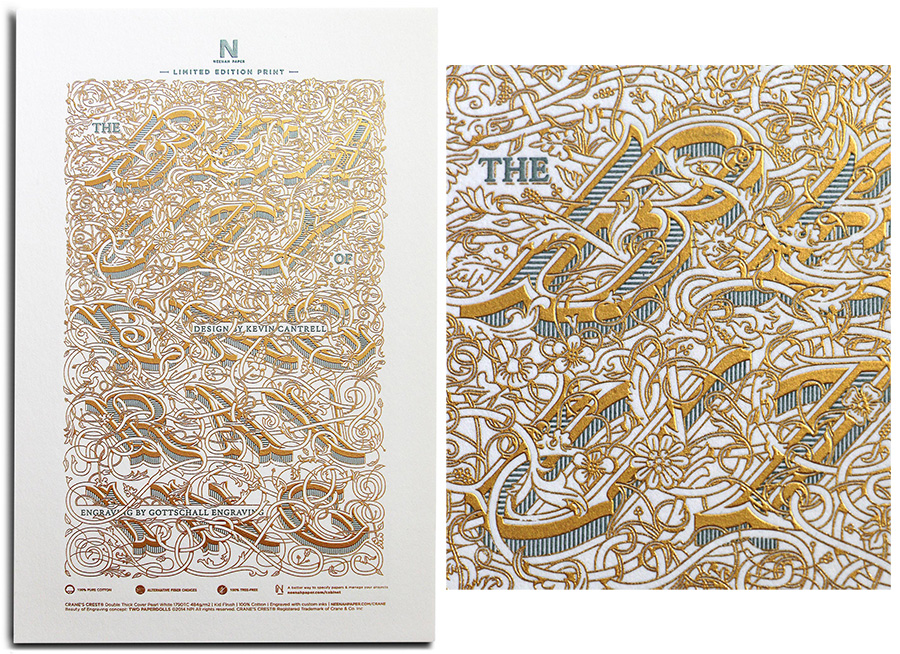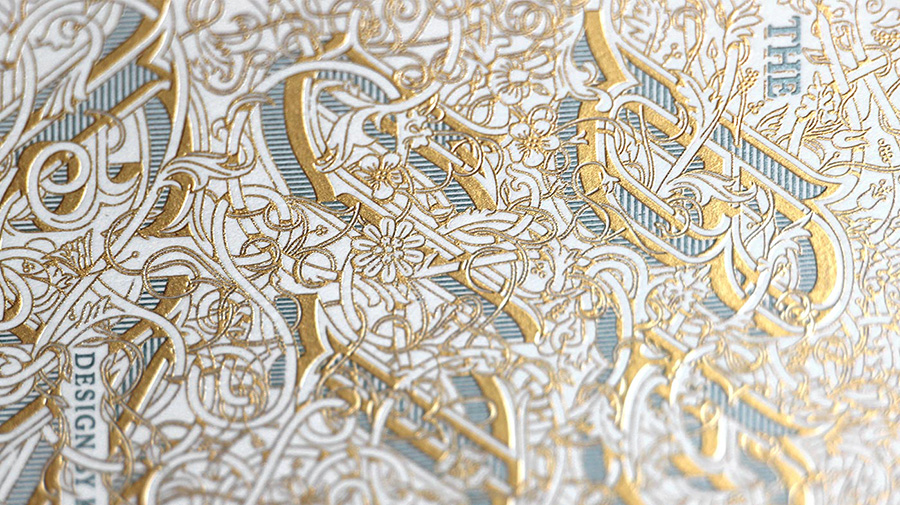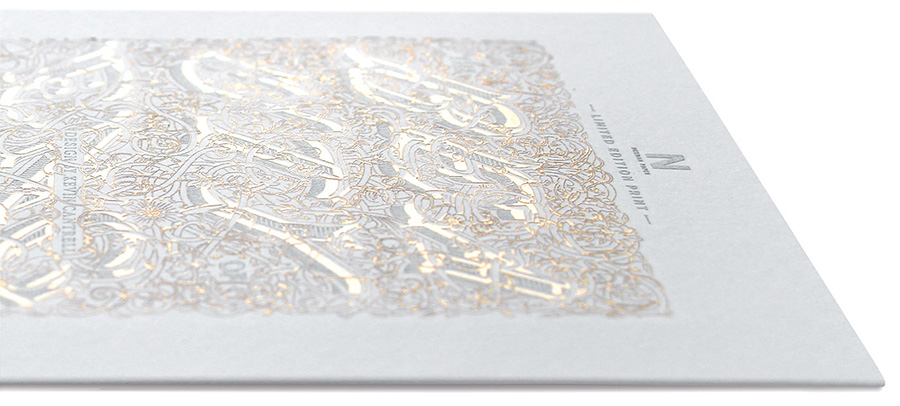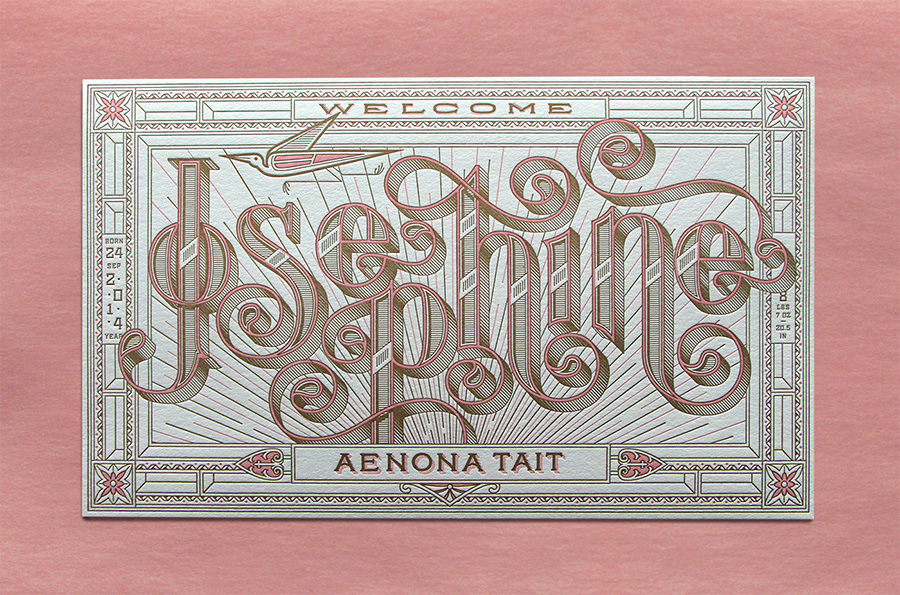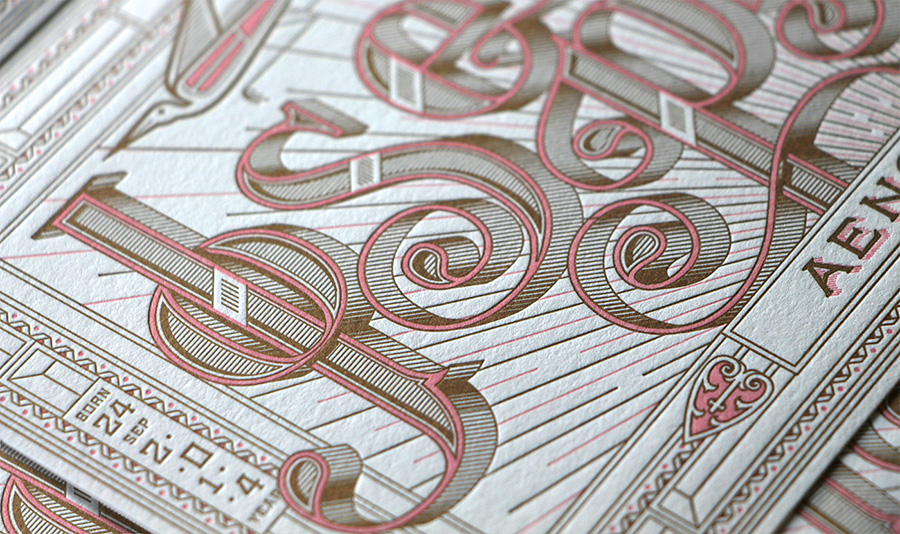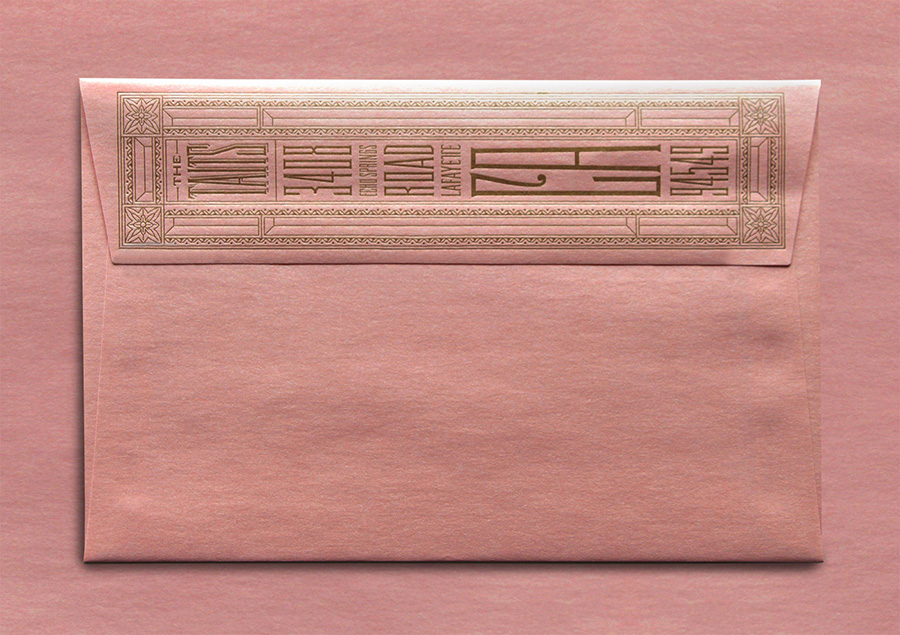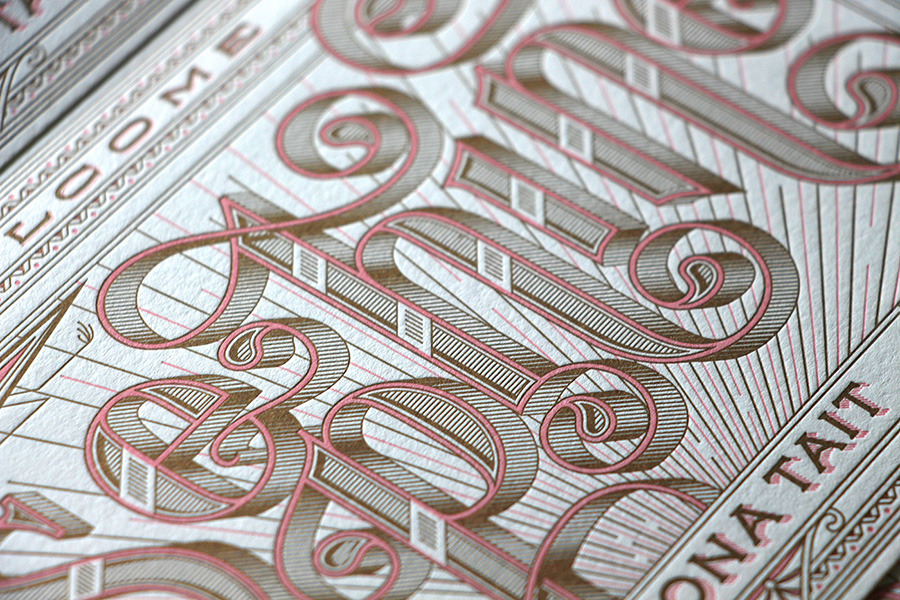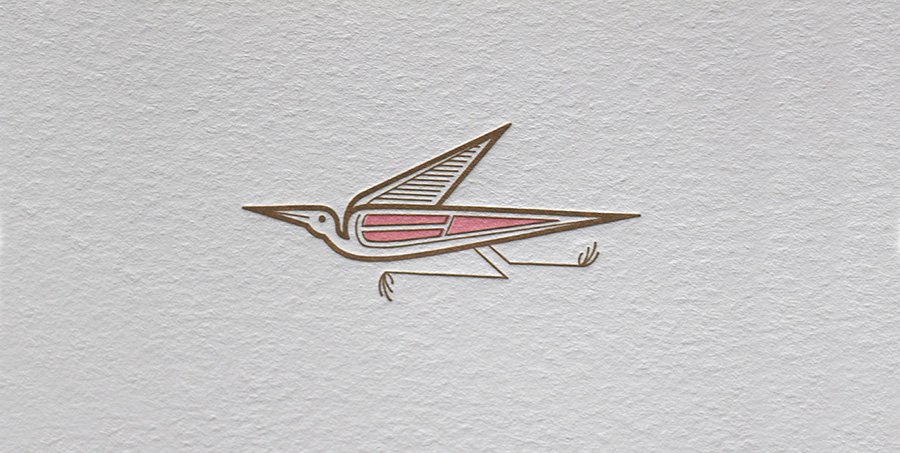 He also just starts to presale a serie of new posters. Amazing details !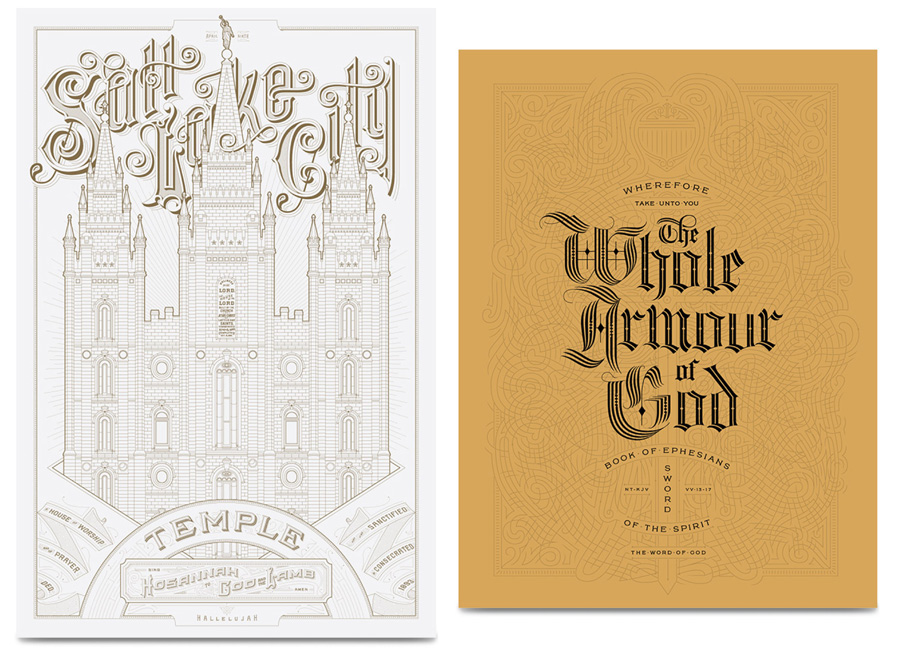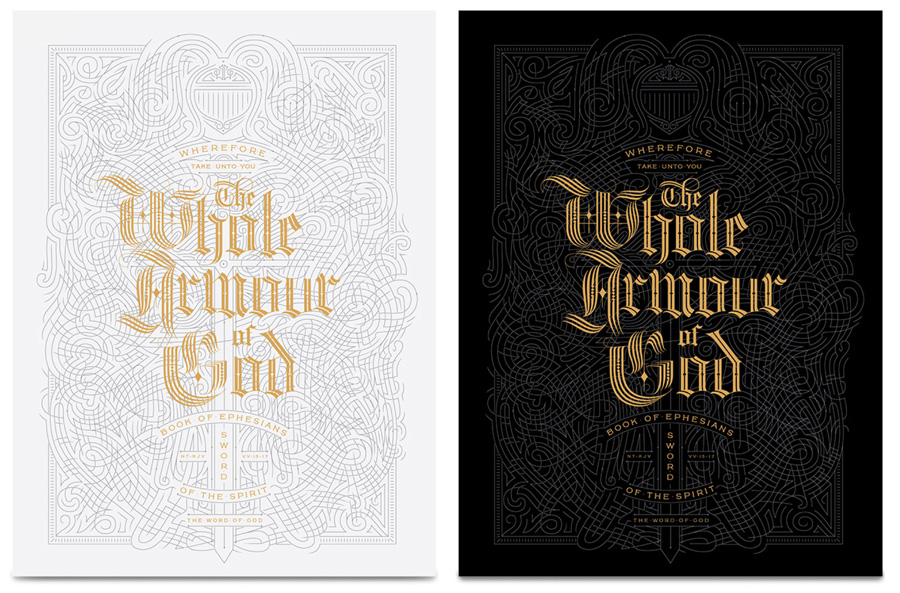 ---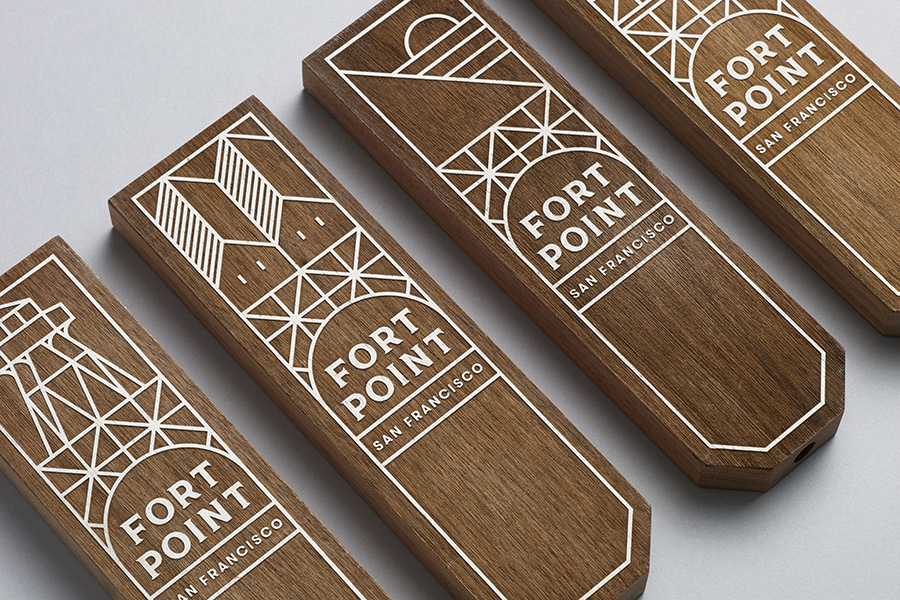 2 years have passed since I post about Manual projects, and they did a lot of impressive new projects since then... New selection.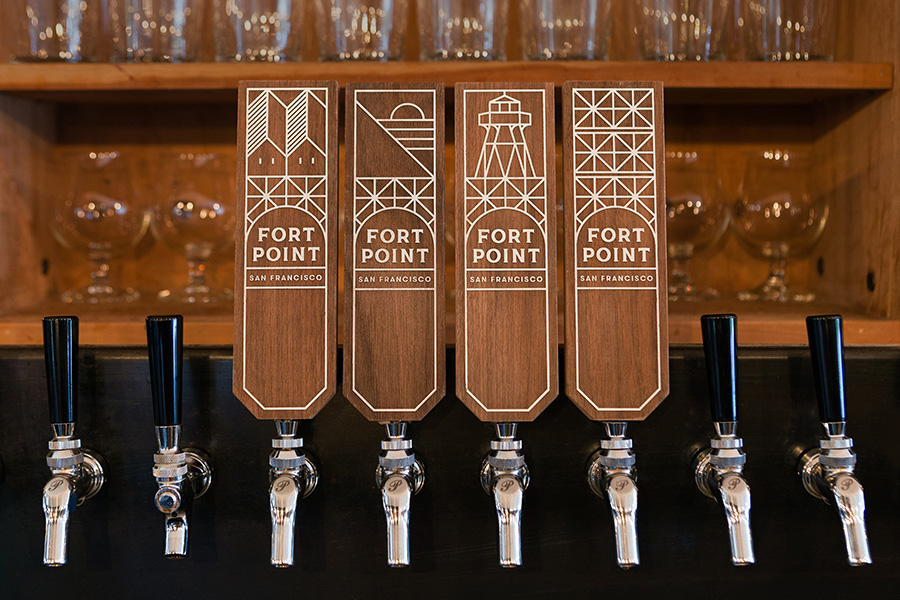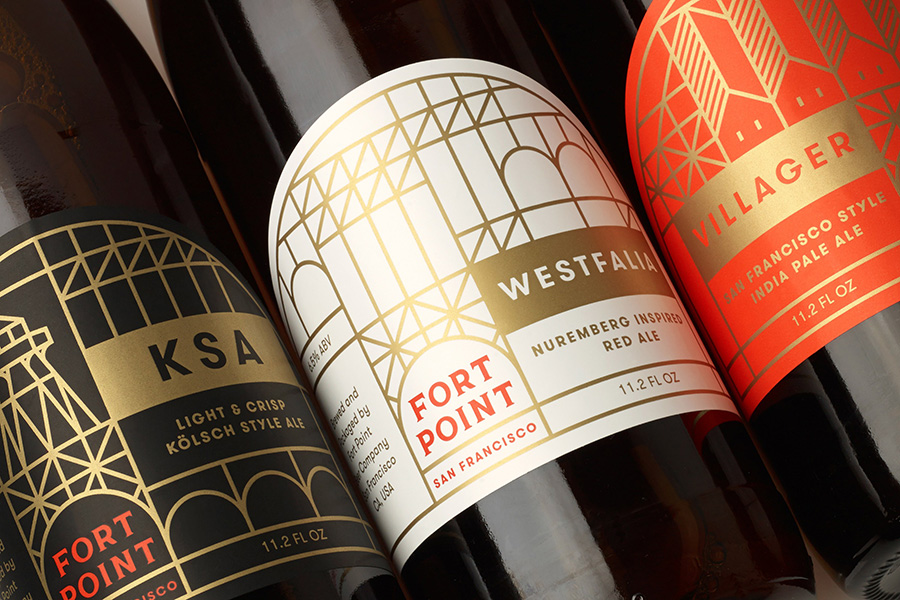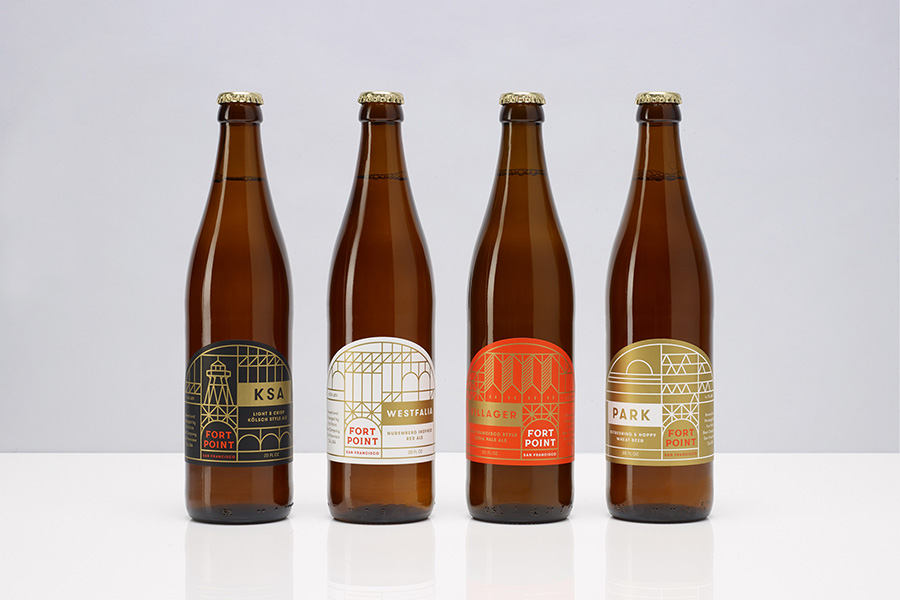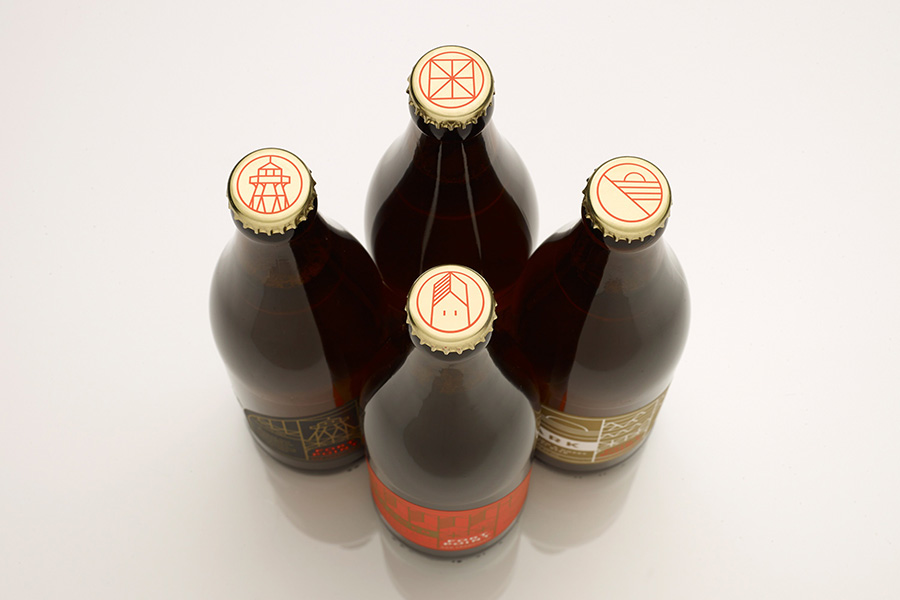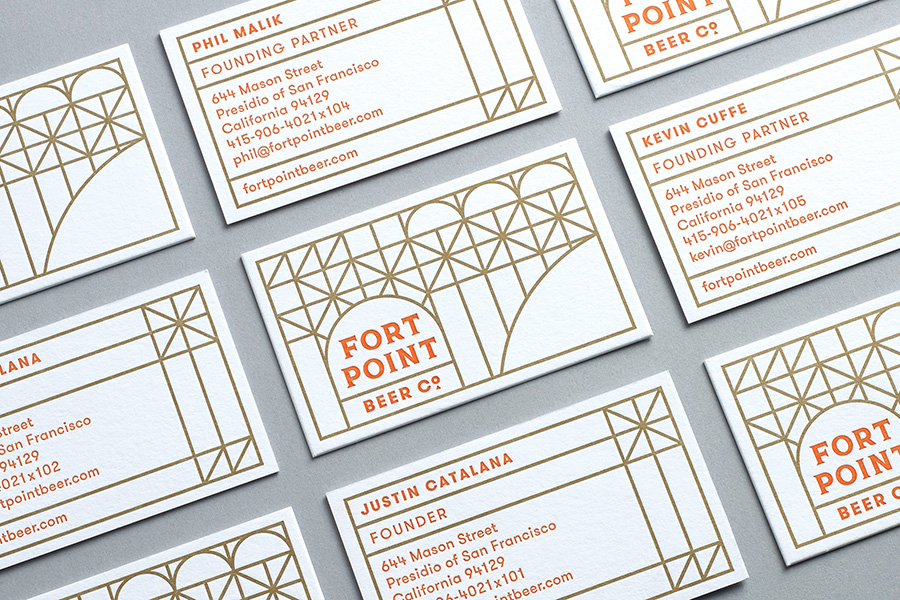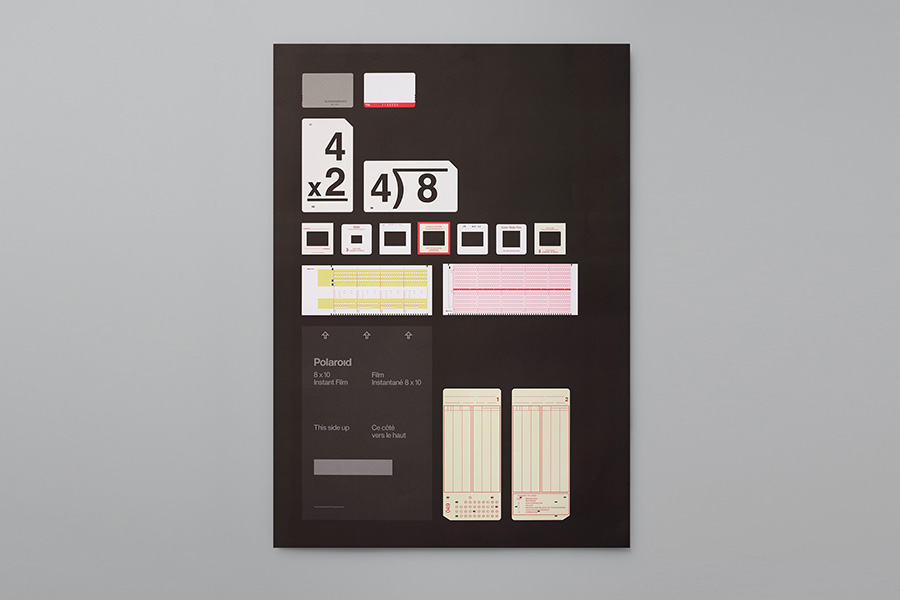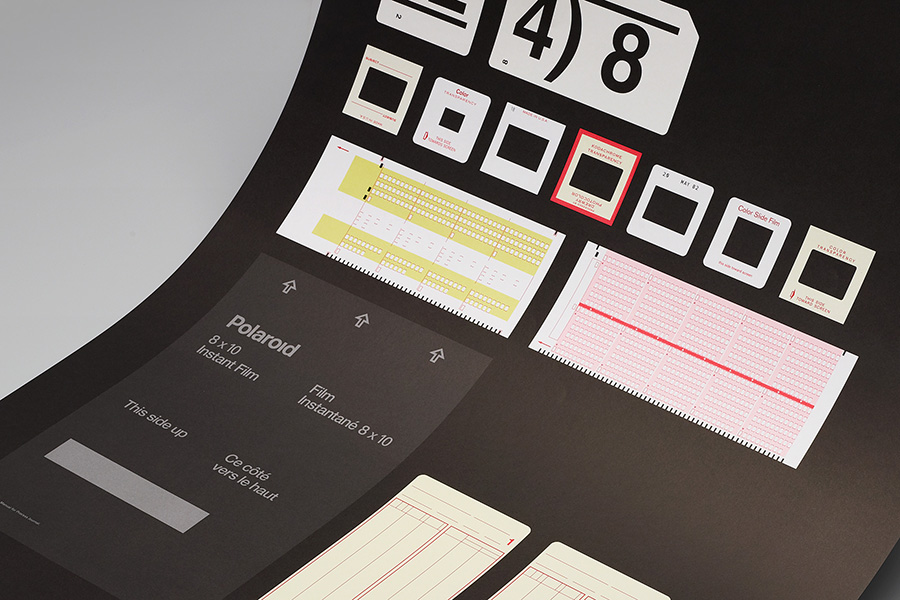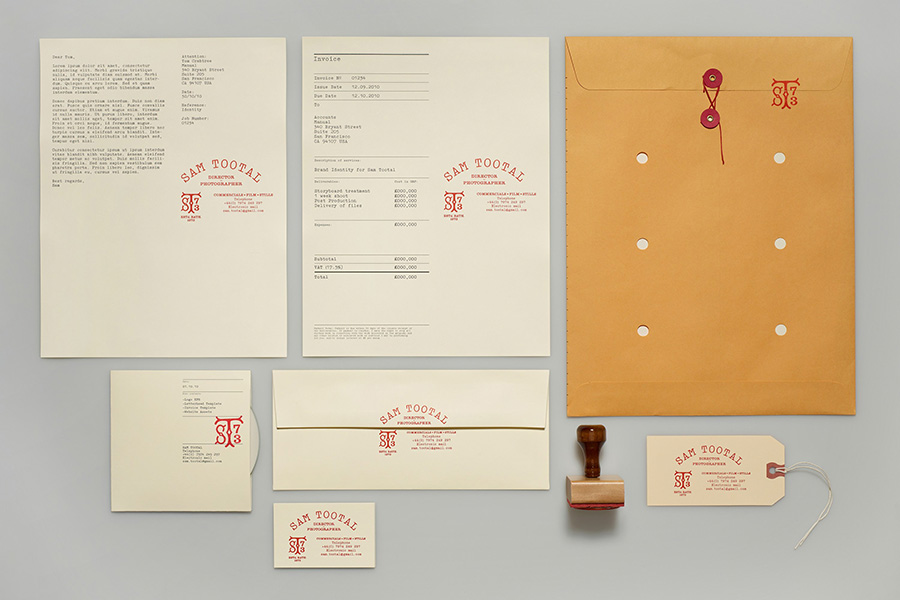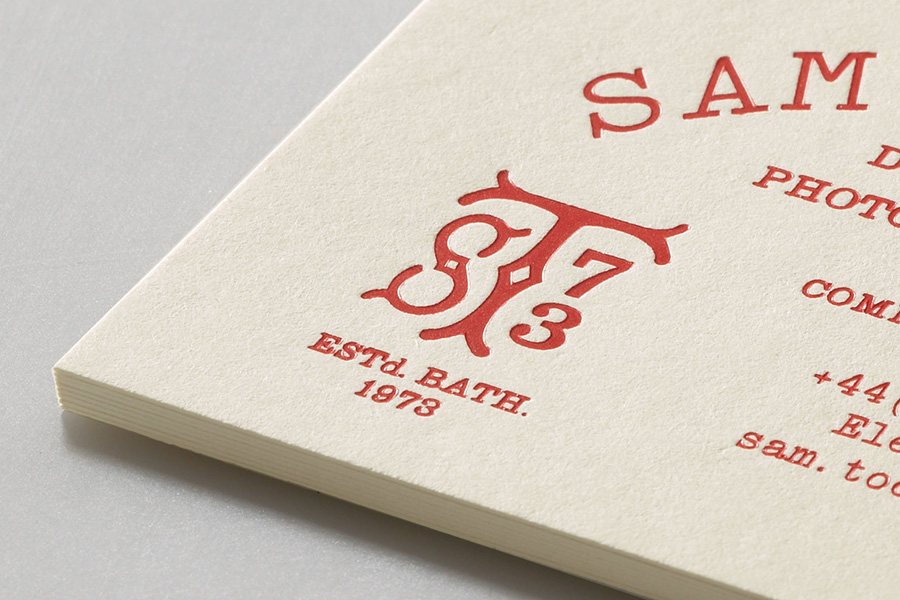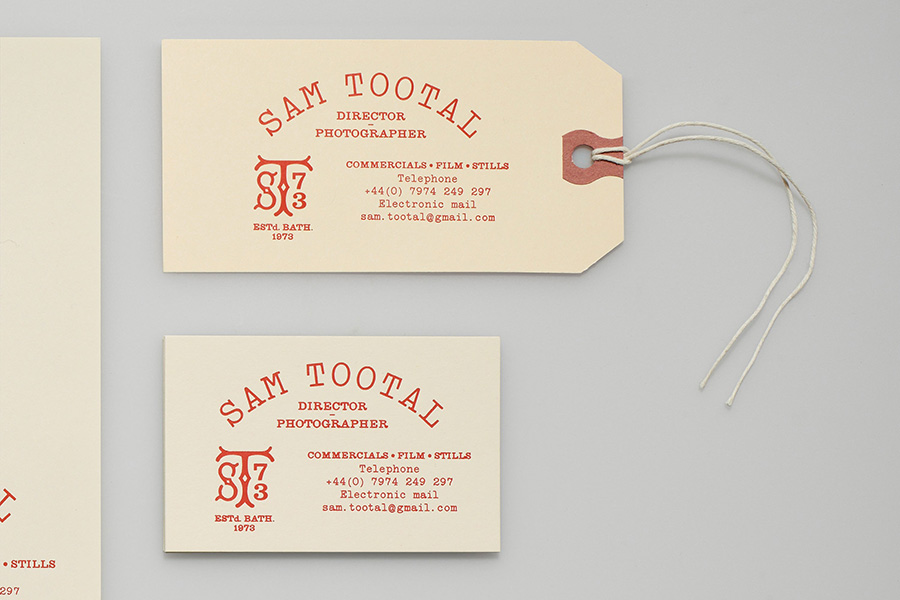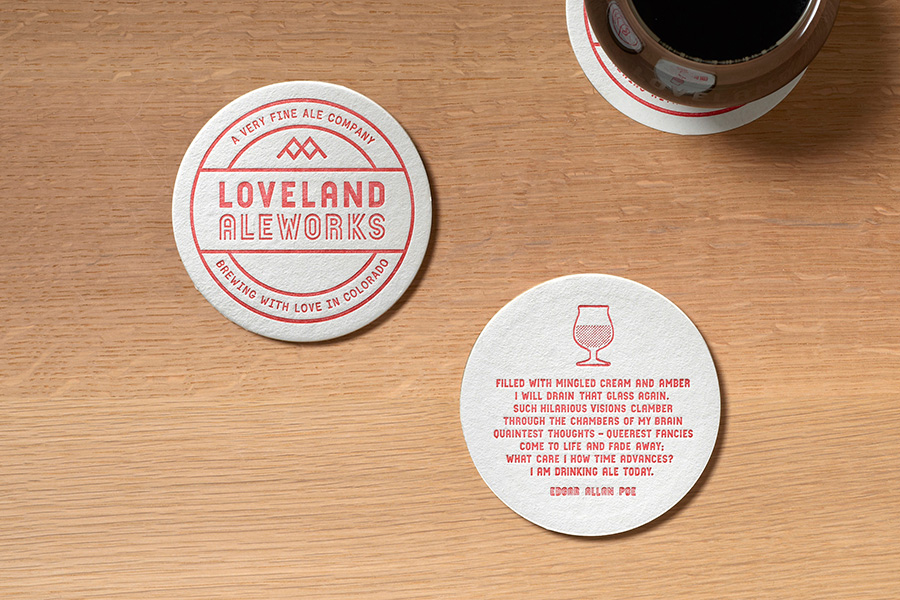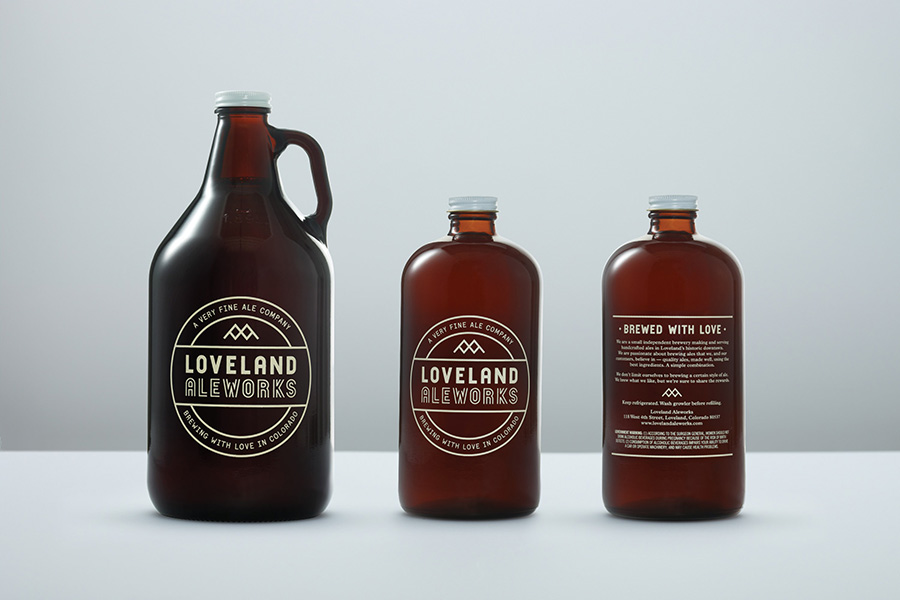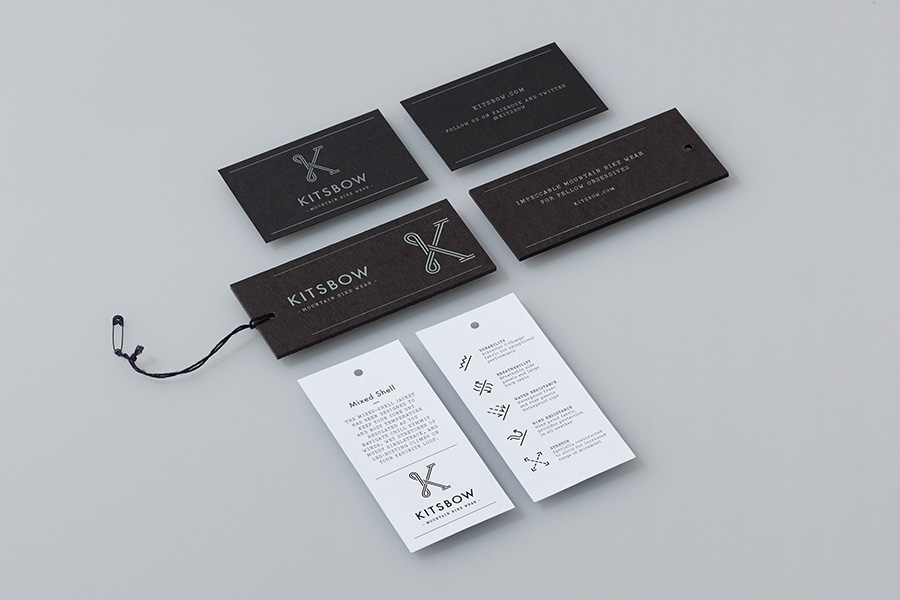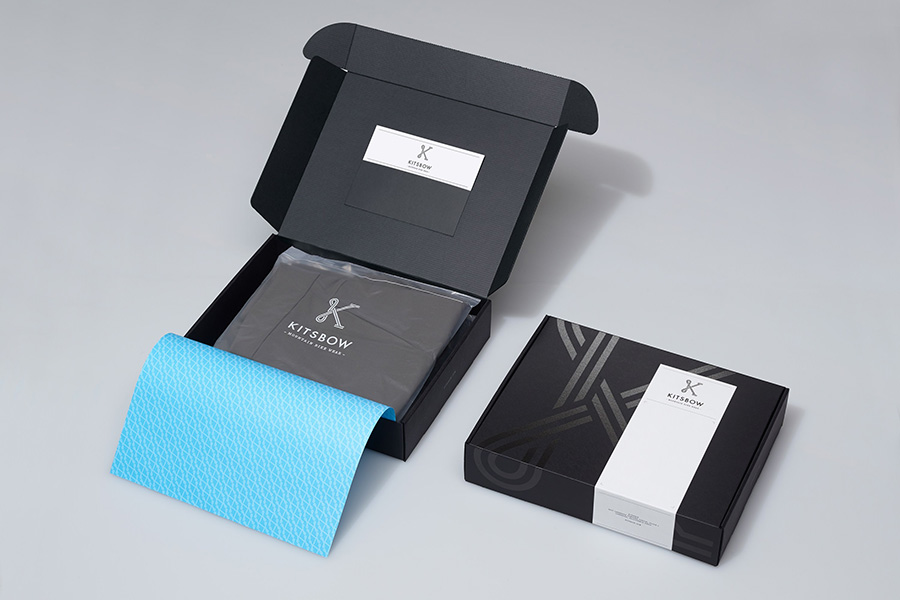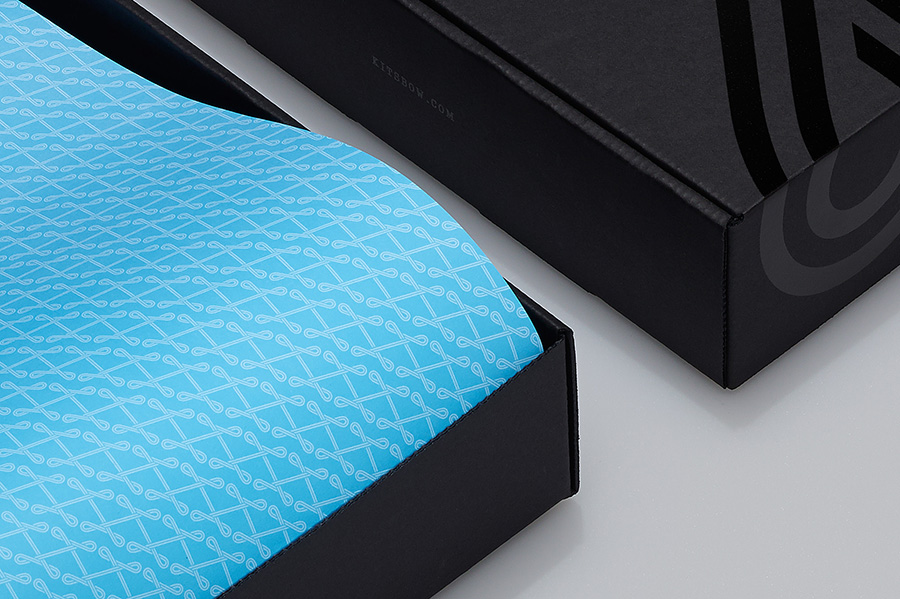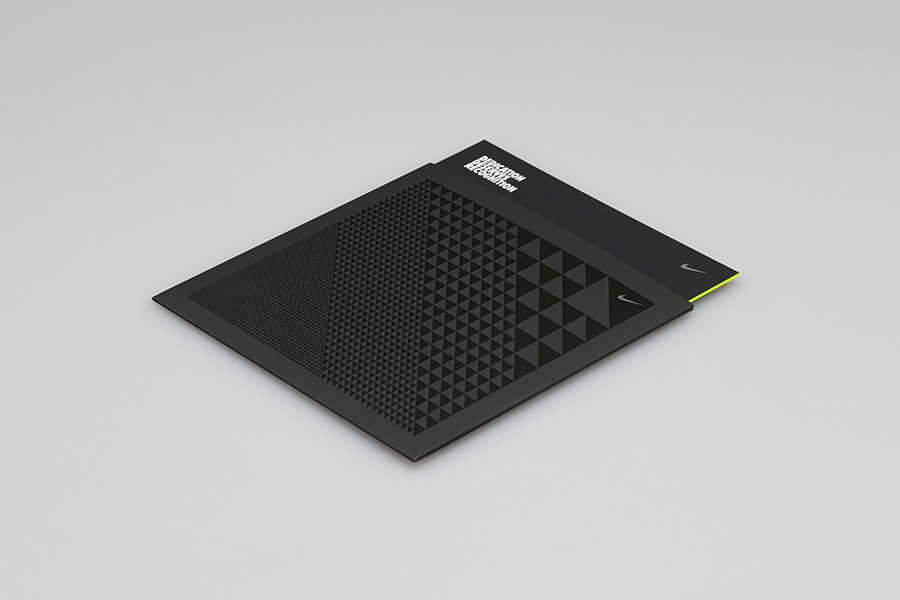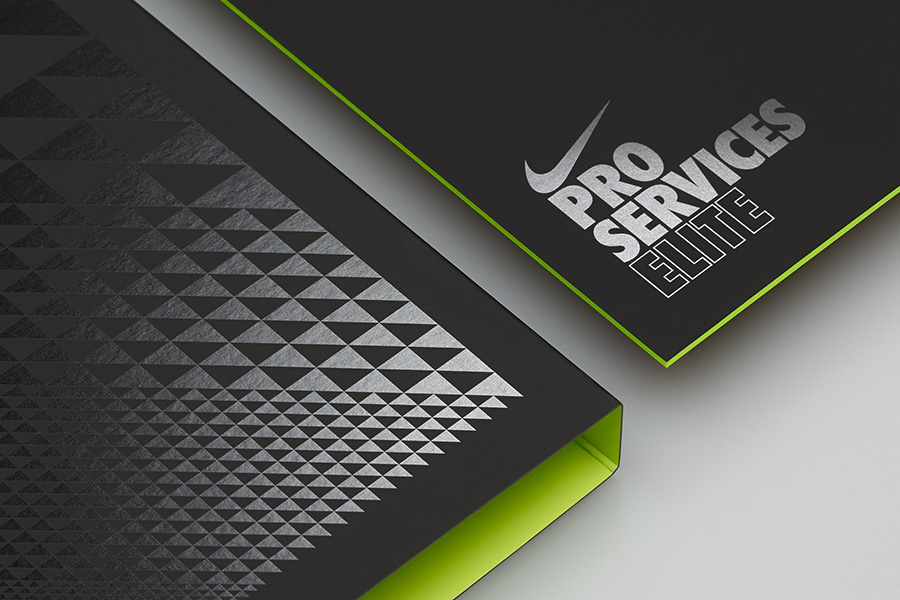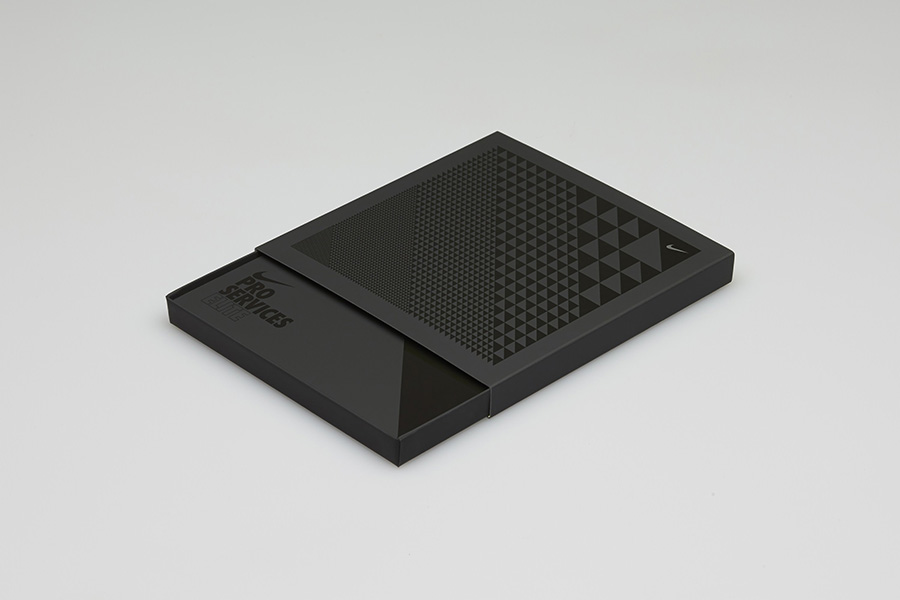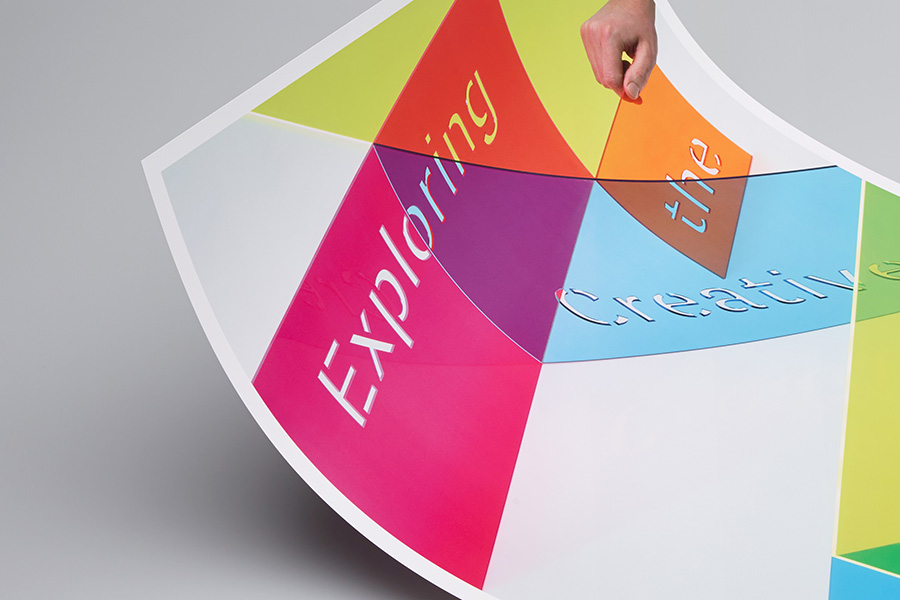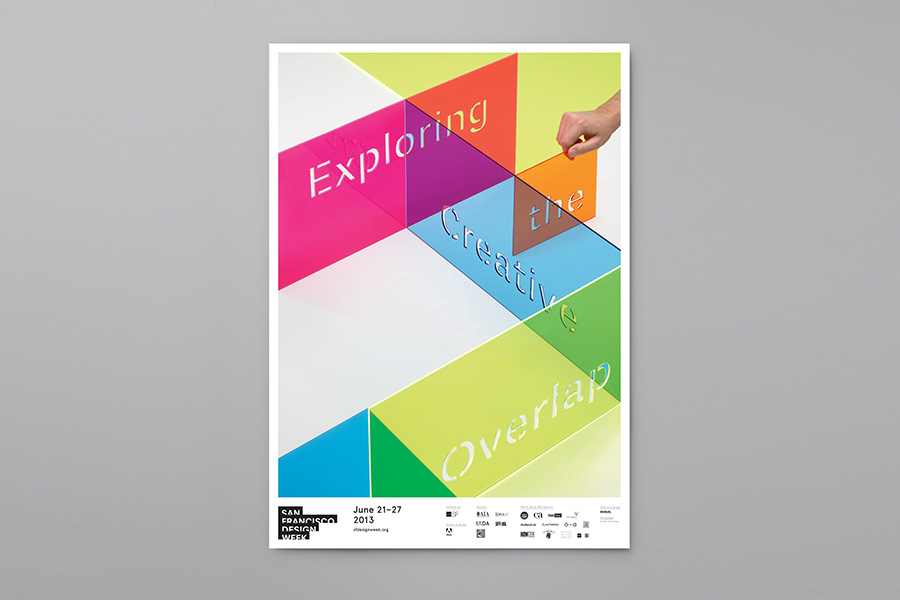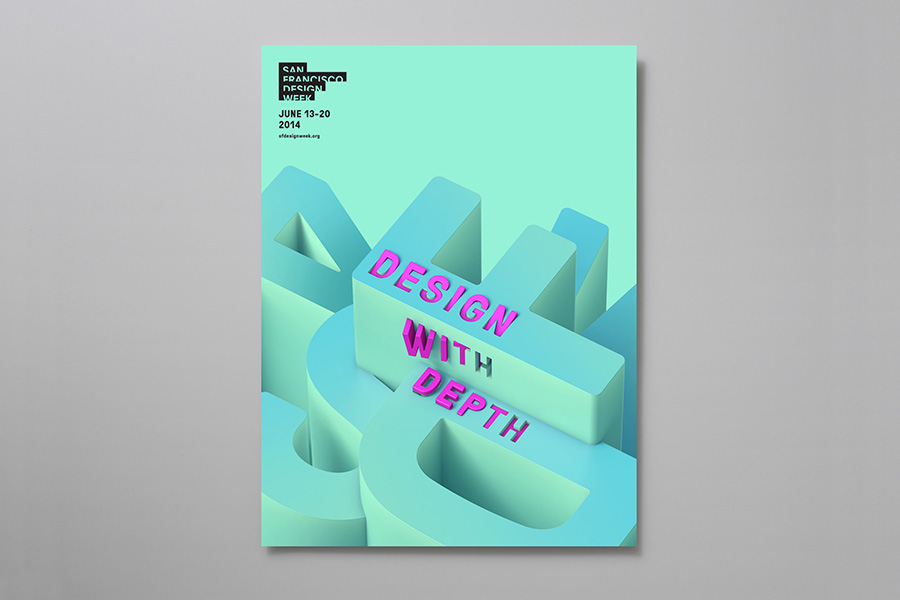 ---
---
---
---