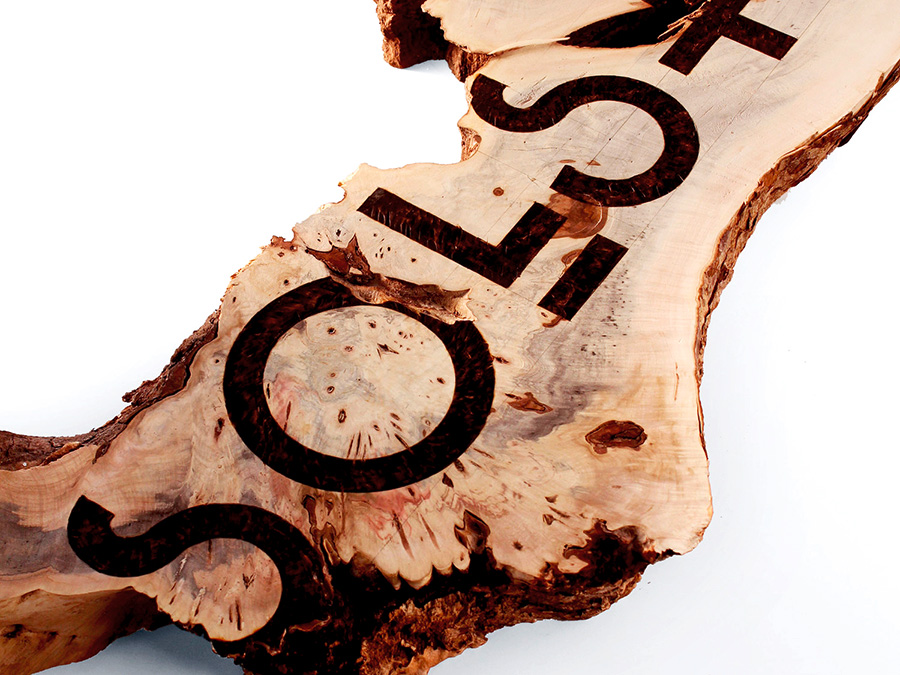 Craig Ward
is a British born designer and art director currently based in New York. An occasional artist, sometimes an author and a contributor to several industry journals, he is known primarily for his pioneering typographic works. Here comes a selection of his projects.
Pagan
"The series continues my preoccupation with the juxtaposition of clean, classically designed typography with the chaos of natural processes and organic materials. When combined, these aspects create a visual tension; a conversation between the typography and the surface, with each jostling for visual dominance. The subject matter for the series is Pagan and Heathen terminology from the Old English dialects of 5th to 12th Century Britain. Pagan and Heathen in this context are taken to mean "country dweller" or "rustic" - without intending to invoke the religious connotations applied since the 20th century. The typography was applied by hand using a method known as pyrography - a centuries old arts and crafts technique used for decoration, with the earliest surviving examples in Britain dating back to the 4th century."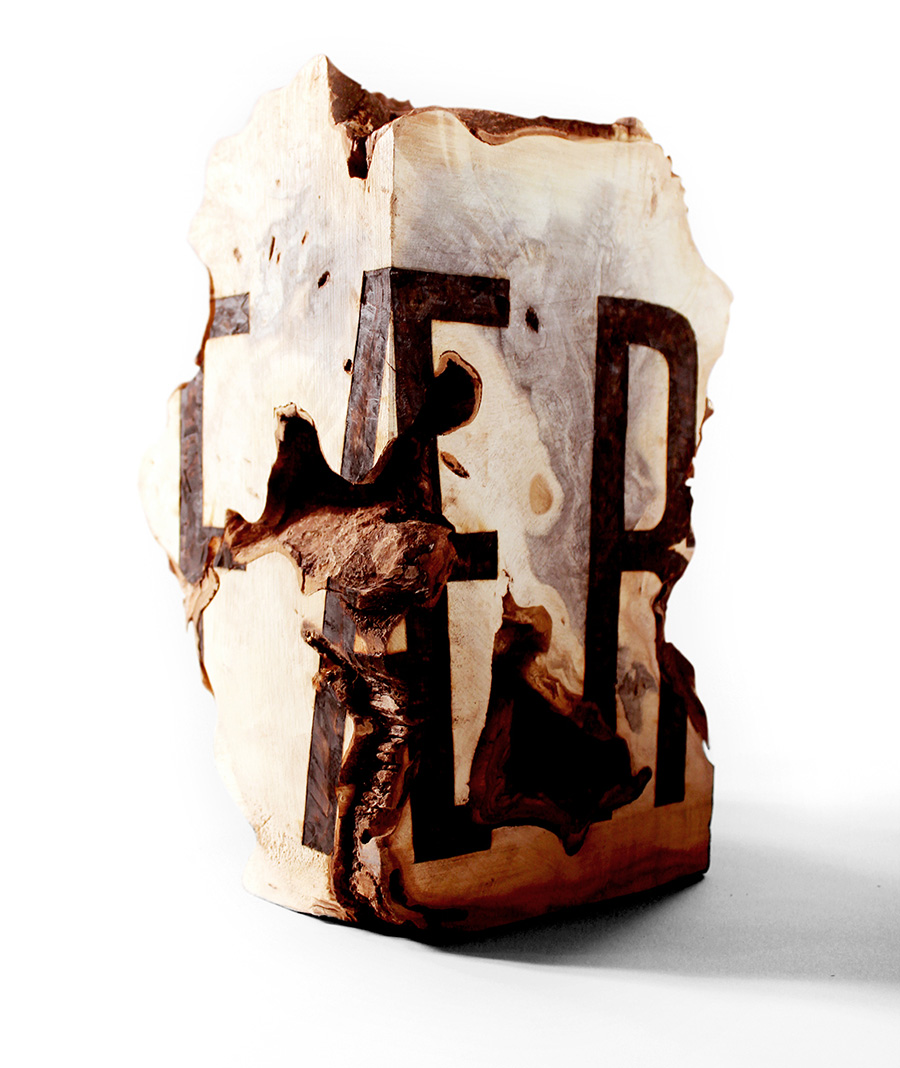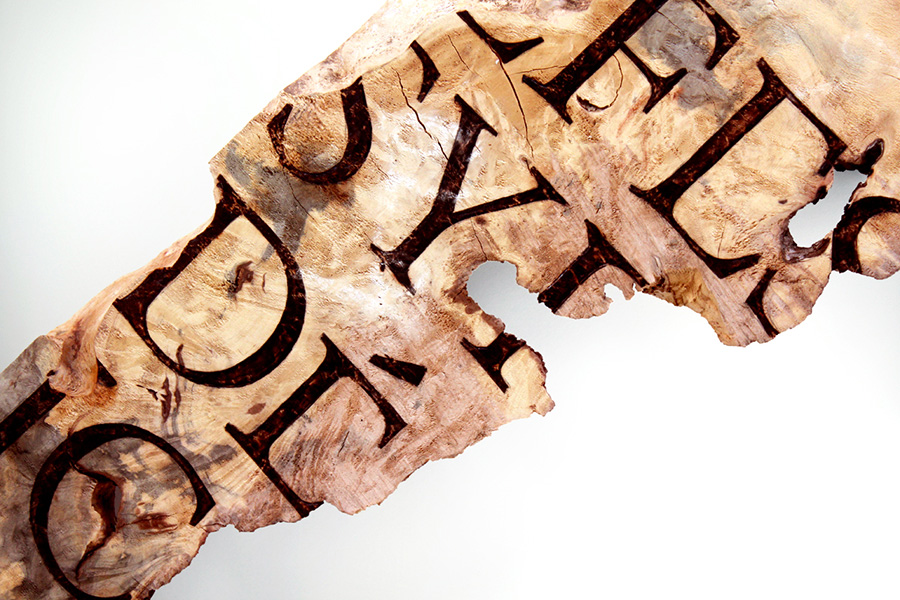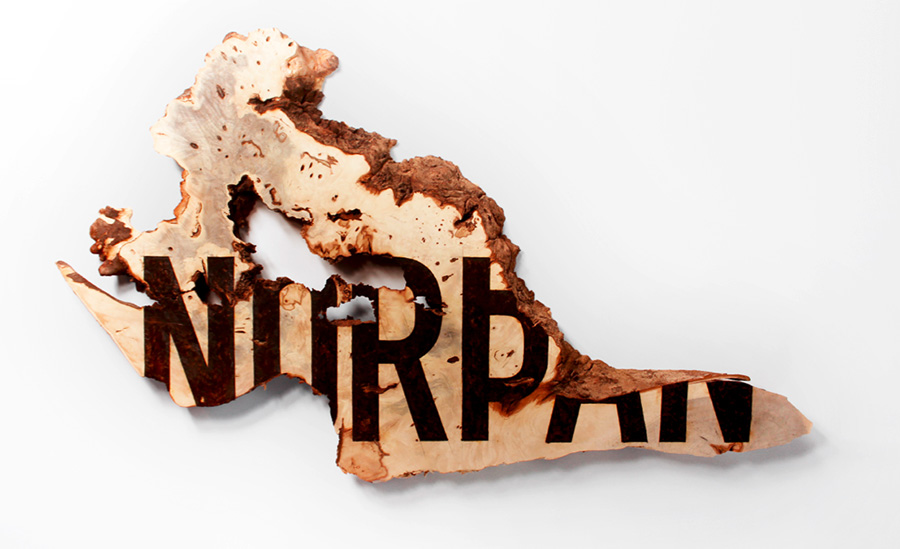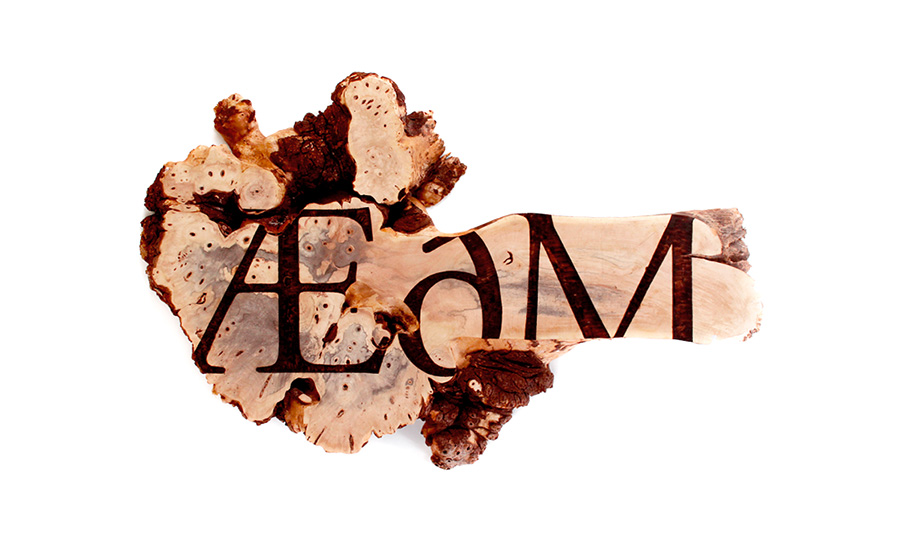 Subvisual Subway - Bacteria of the New York City subway
"Over the summer of 2015, I rode the trains of each of New York City's twenty-two subway lines, collecting bacterial samples from hand rails, seats and other high traffic surfaces in an attempt to create an unconventional series of portraits of the city's complex ecosystem and a snapshot of the city at large. The samples were taken using sterilized sponges that had been pre-cut into the letter or number of the subway line from which the sample was to be taken - A, C, 1, 6, etc. The swabs were then pressed into prepoured agar plates – their circular shape echoing the graphic language of the subway – and incubated for up to a week in my Brooklyn workshop, and photographed at various stages of development before being safely neutralized and disposed of. The resulting images are a portrait of the complex microcosm that each one of us contributes to and is a part of, and serve as an excellent visual analogy for diversity of the city at large. They hopefully also serve as a reminder that in a place that can make you feel extremely small, there are countless billions of smaller inhabitants."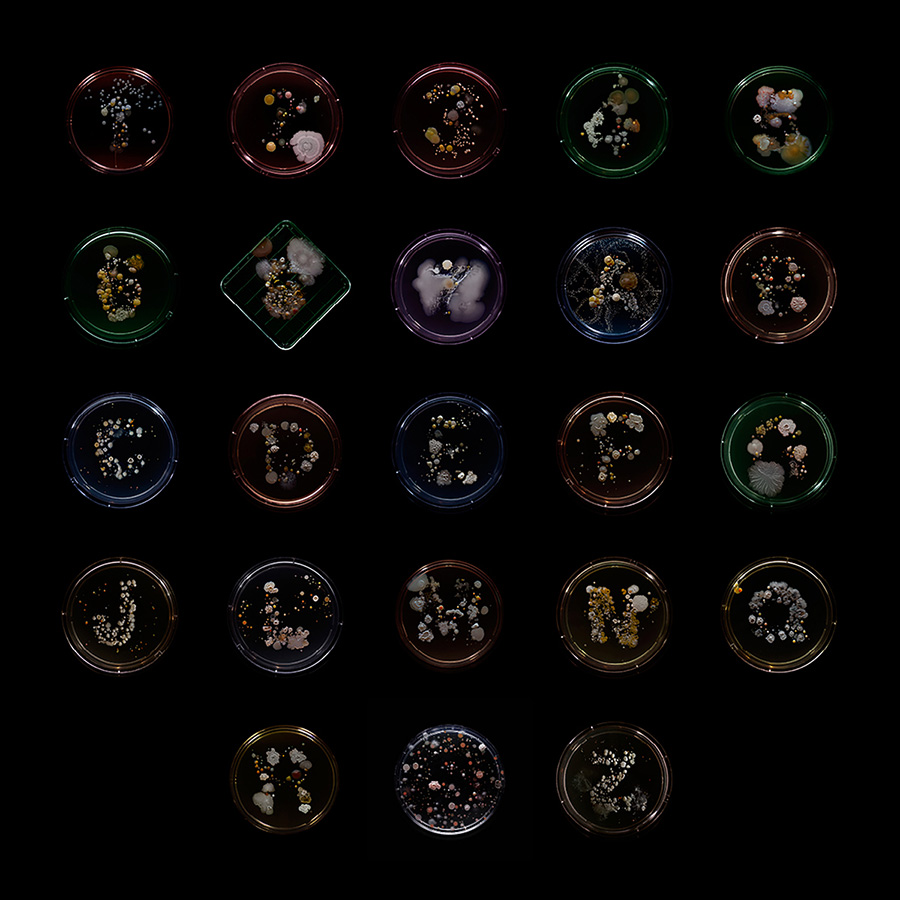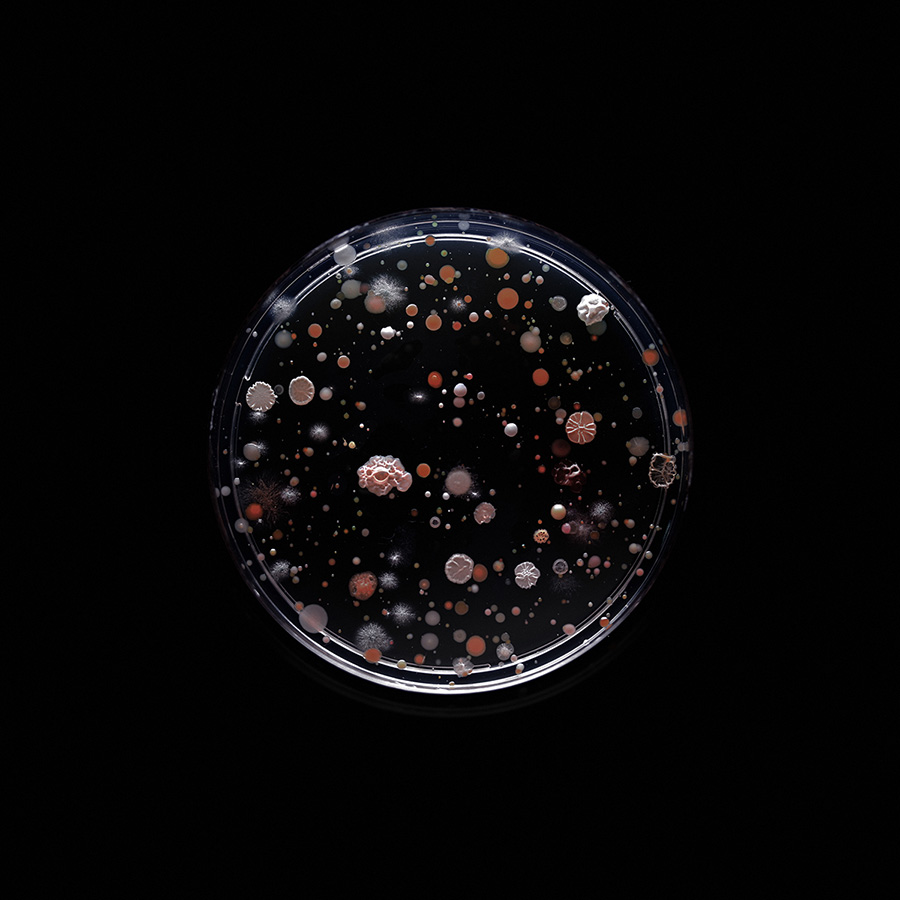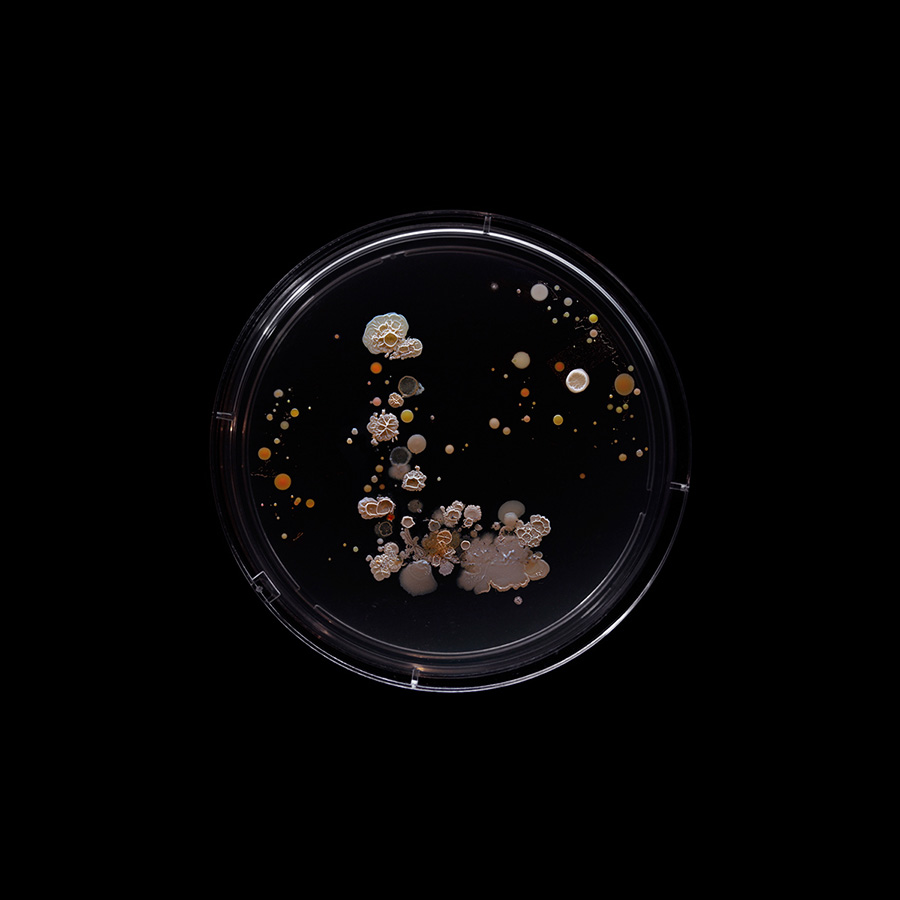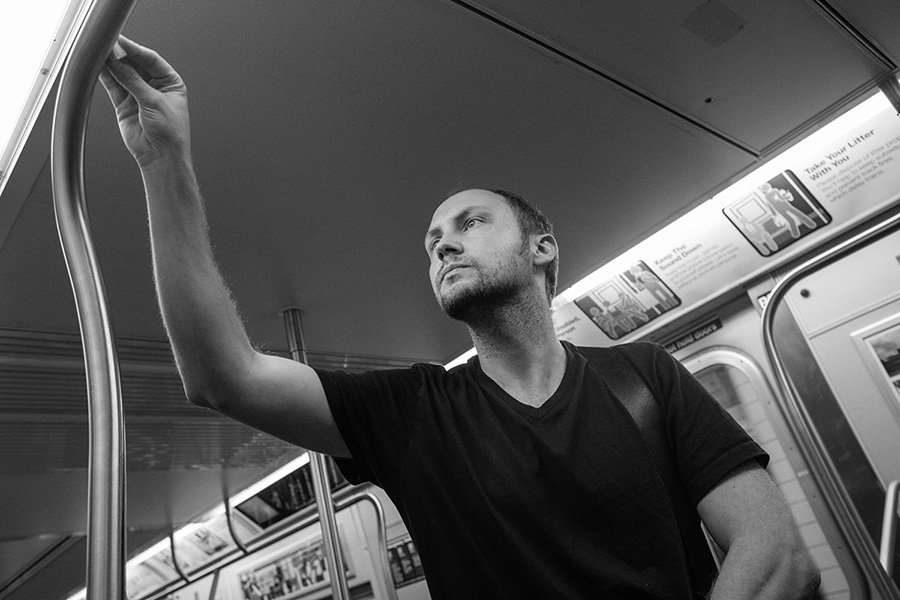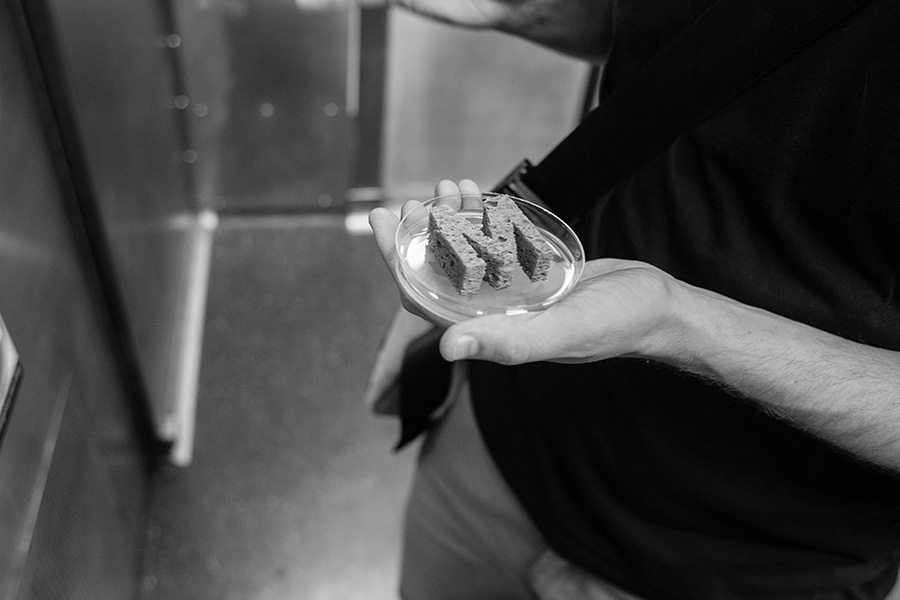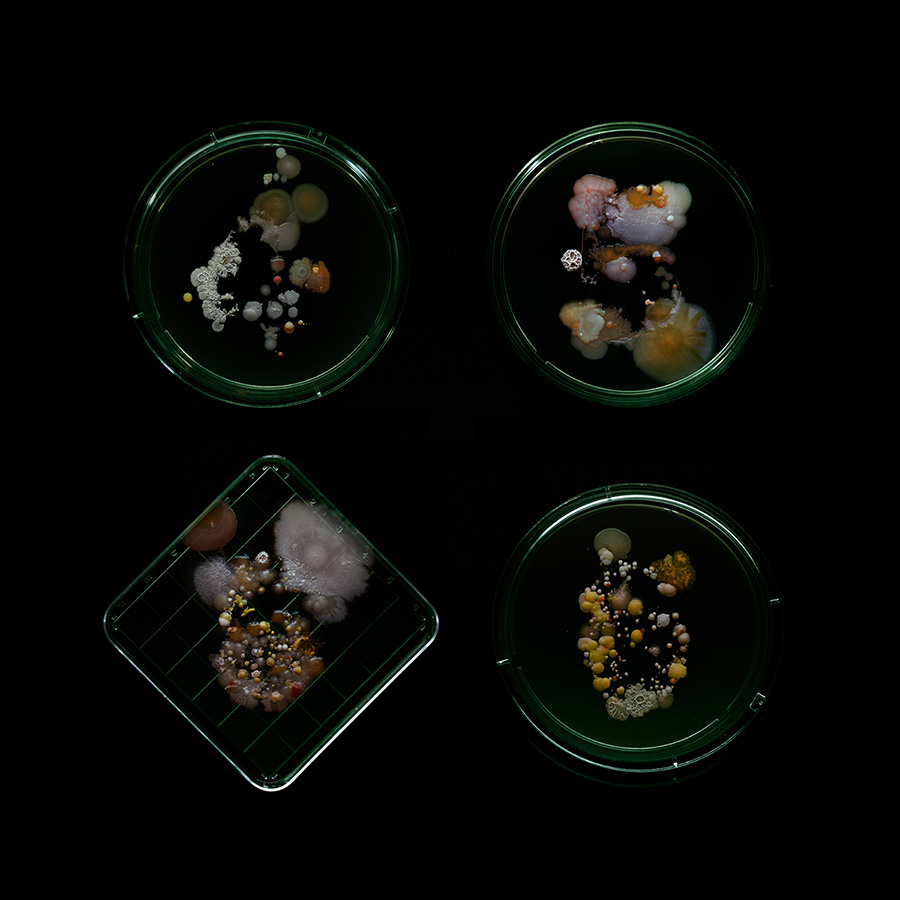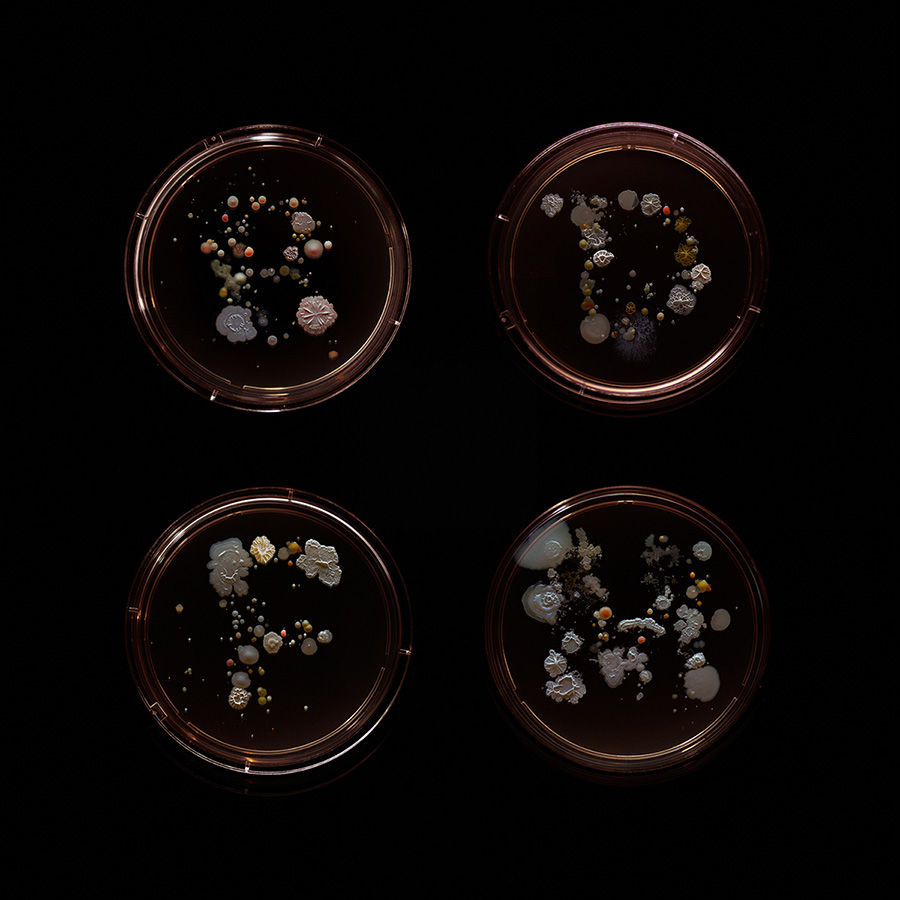 Fe2O3 Glyphs
Over the summer of 2015 I once again collaborated with pioneering biochemist and experimental photographer Linden Gledhill, this time in the creation of a unique, ornamental type system and an accompanying set of one-of-a-kind letterpress prints.
Wait, what? Why?
Because science. And curiosity. Fe2O3 Glyphs transcends the traditional role of a typeface - to provide a consistent and coherent platform for communication - and completely inverts it. The typically fastidious design of the glyphs is given over to an evolving, unrepeatable organic process and the 'grid' at its heart is replaced by conflicting magnetic field lines.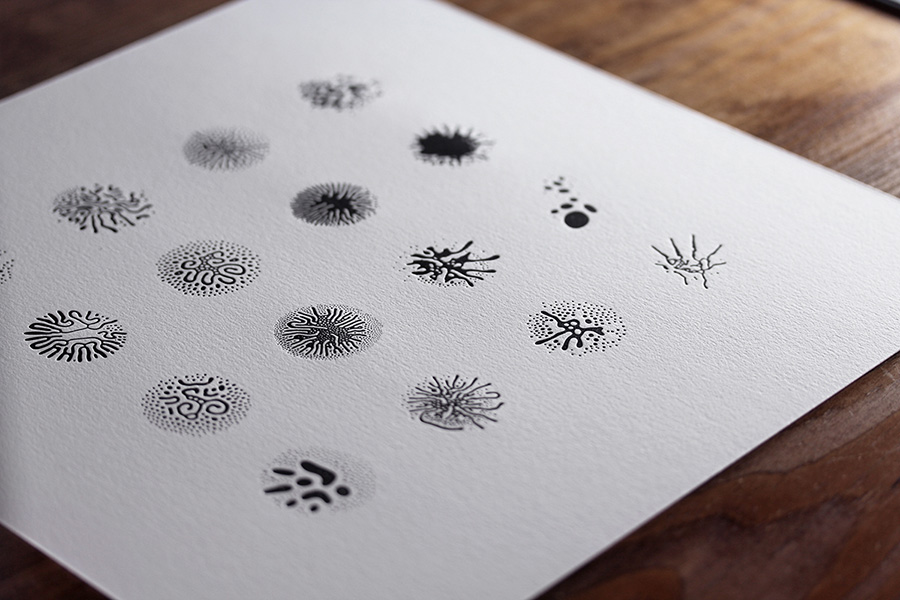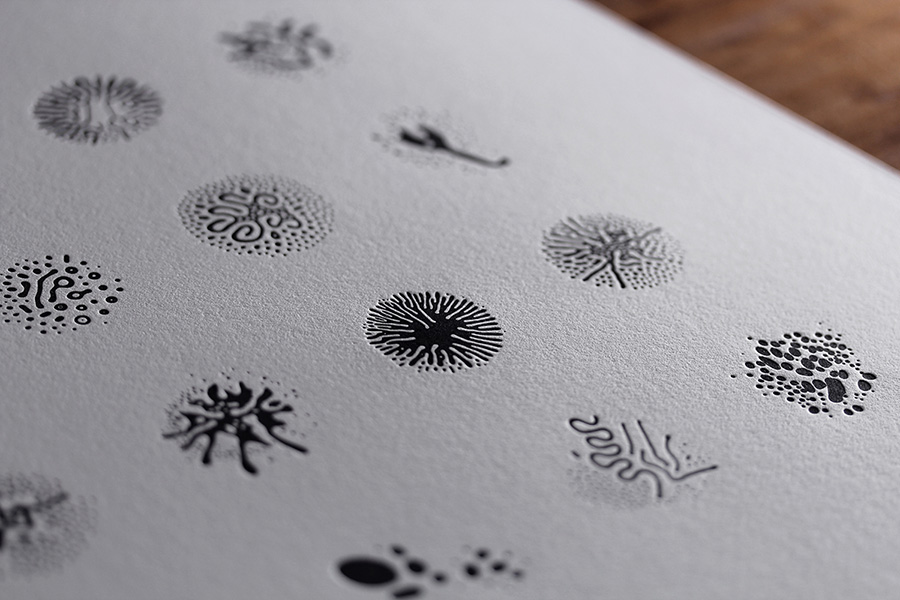 ---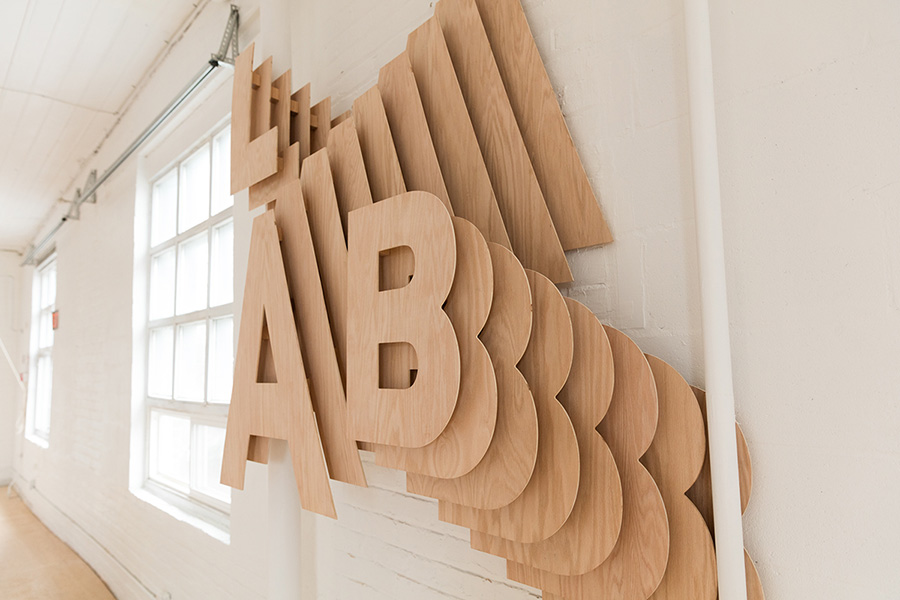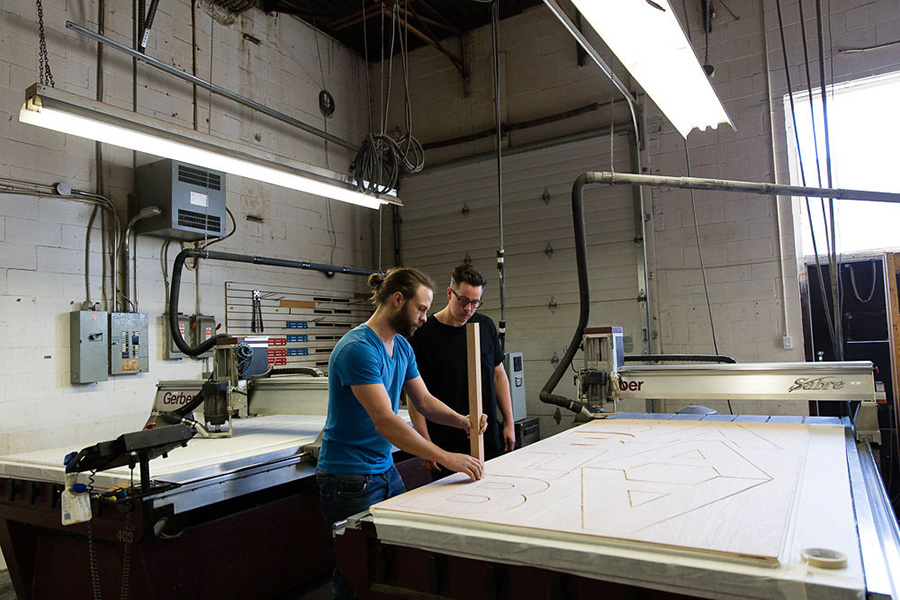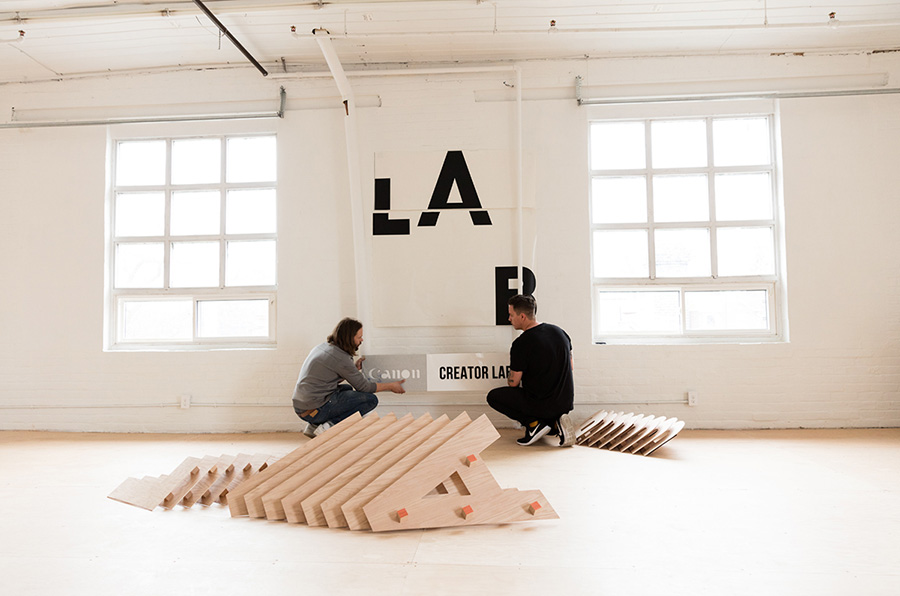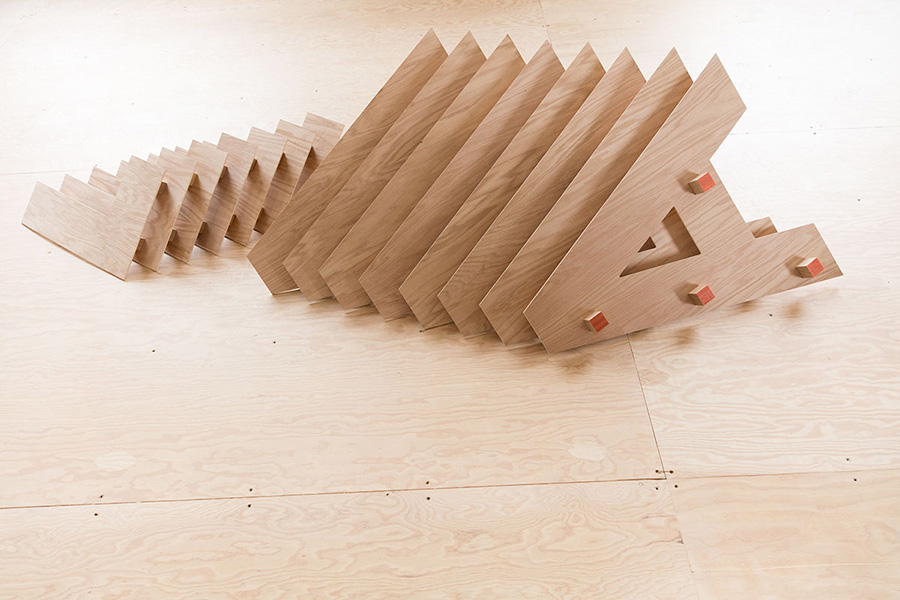 Canadian-born Ben Johnston is a 28-year old self-taught designer who grew up in Cape Town, South Africa. After a brief stint in industrial design, Ben started focusing on traditional graphic design, with a preference for creating typographic illustrations from scratch. His industrial design experience gives him the ability to break the confines of 2D and 3D, enabling him to bring his designs to life. Ben's portfolio includes a prolific selection of completed projects for renowned ad agencies and major overseas clients. But it's his handwritten designs that people talk about the most: huge handwritten typographic murals. Ben is currently based in Toronto as a full-time freelancer.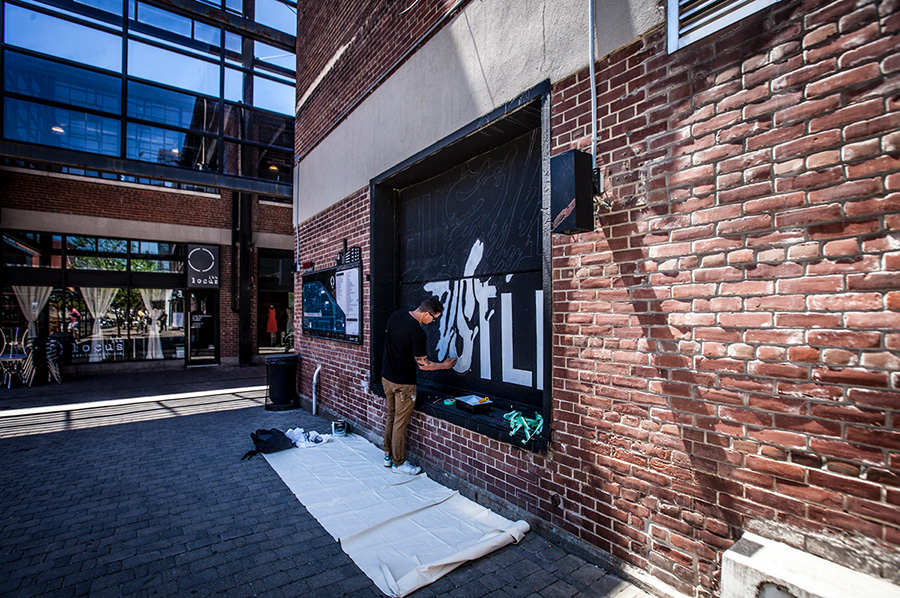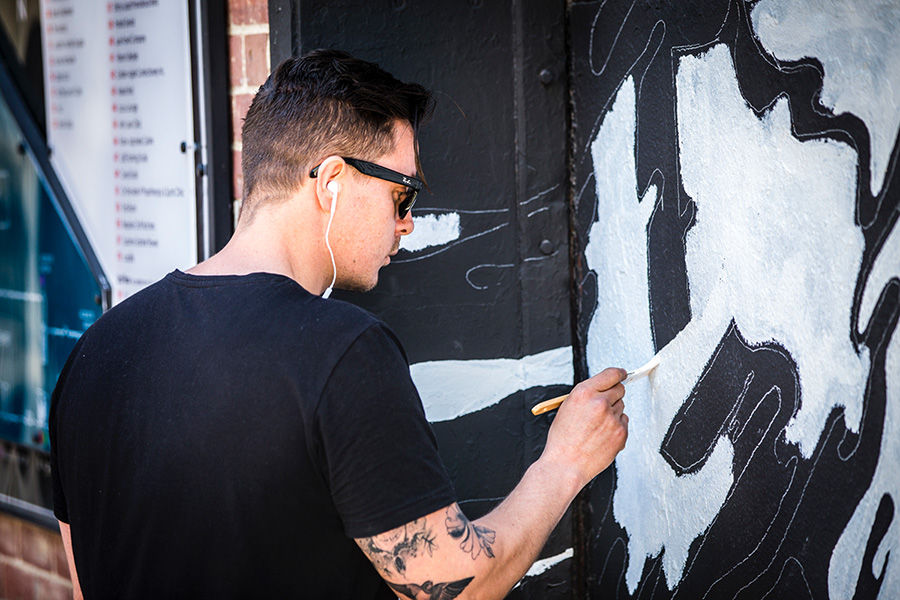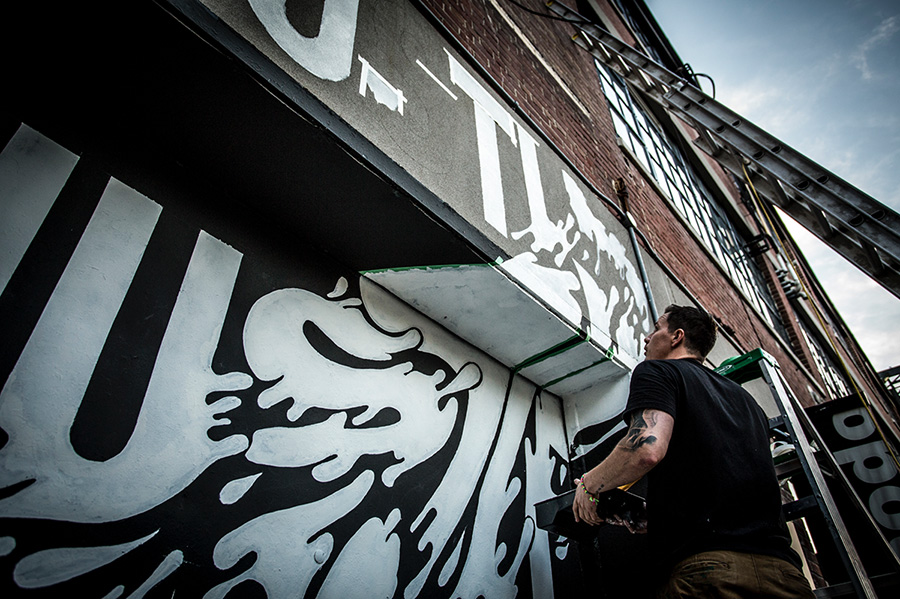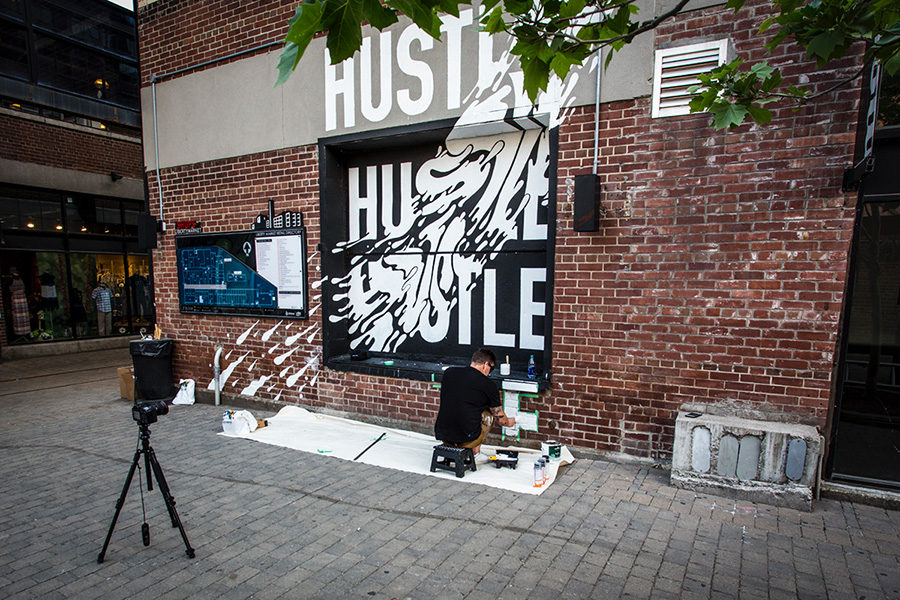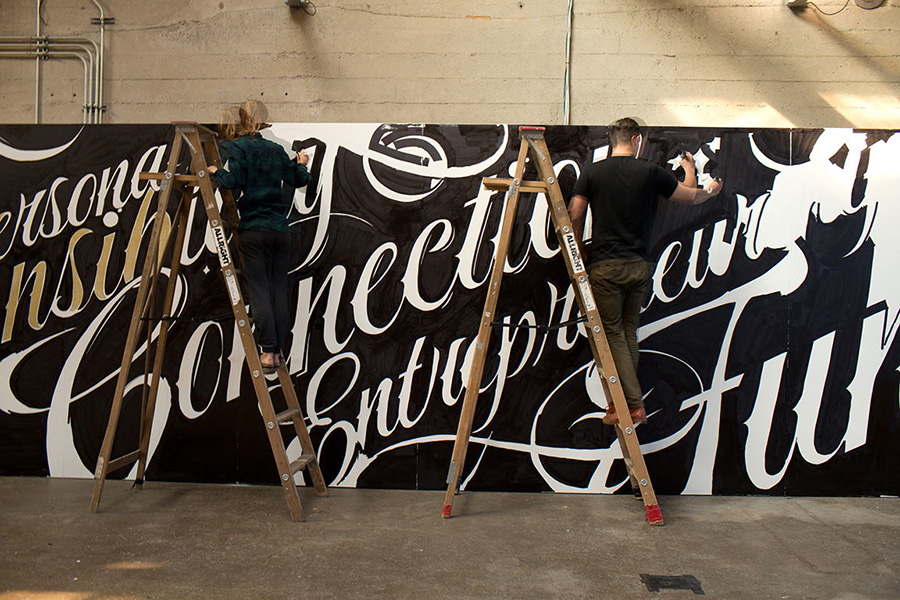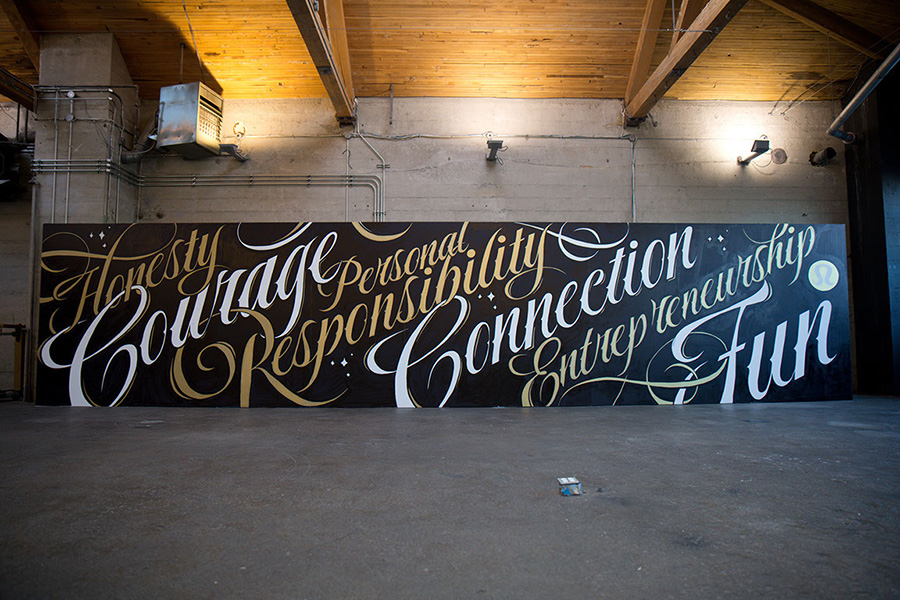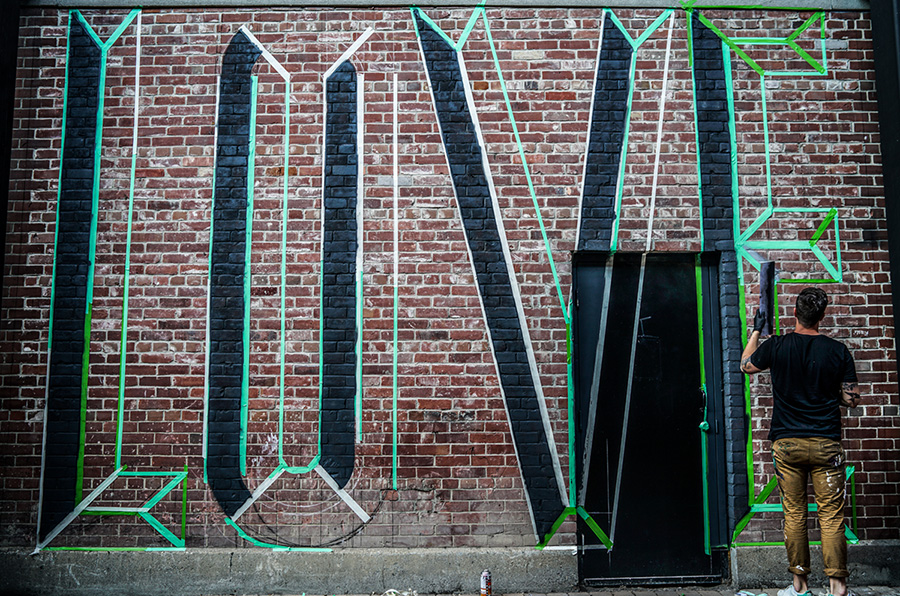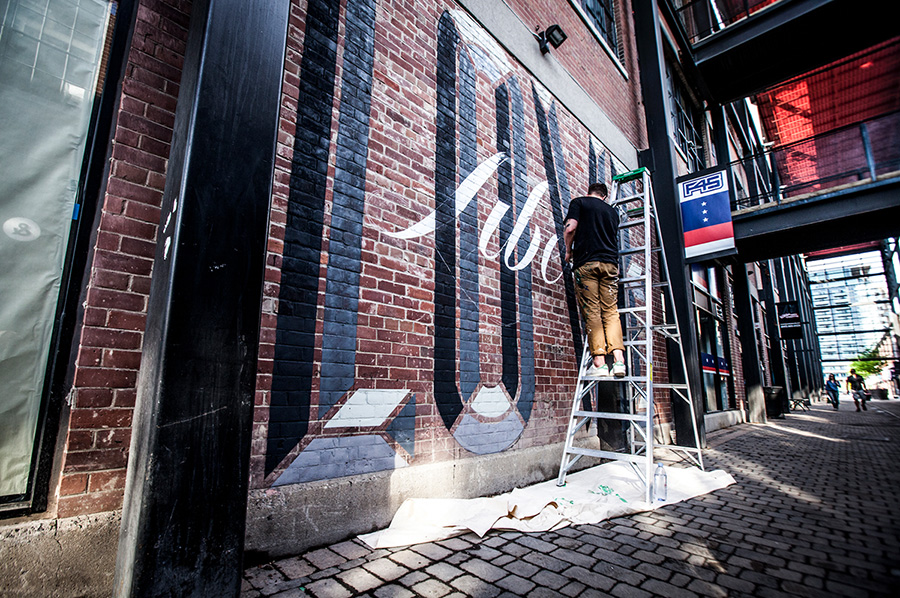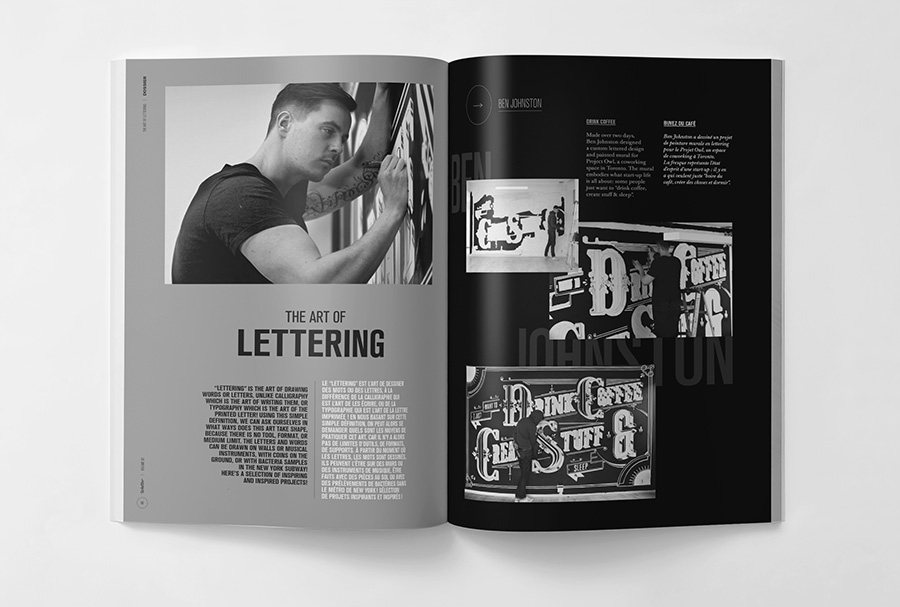 Ben is featured in Walter magazine in an article about "The art of Lettering" : "Lettering" is the art of drawing words or letters, unlike calligraphy which is the art of writing them, or typography which is the art of the printed letter! Using this simple definition, we can ask ourselves in what ways does this art take shape, because there is no tool, format, or medium limit. the letters and words can be drawn on walls or musical instruments, with coins on the ground, or with bacteria samples in the new york subway! Get wakter 2 for a selection of inspiring
and inspired projects!
---
posted in Graphic
at 10.27 PM
from
Home
/

France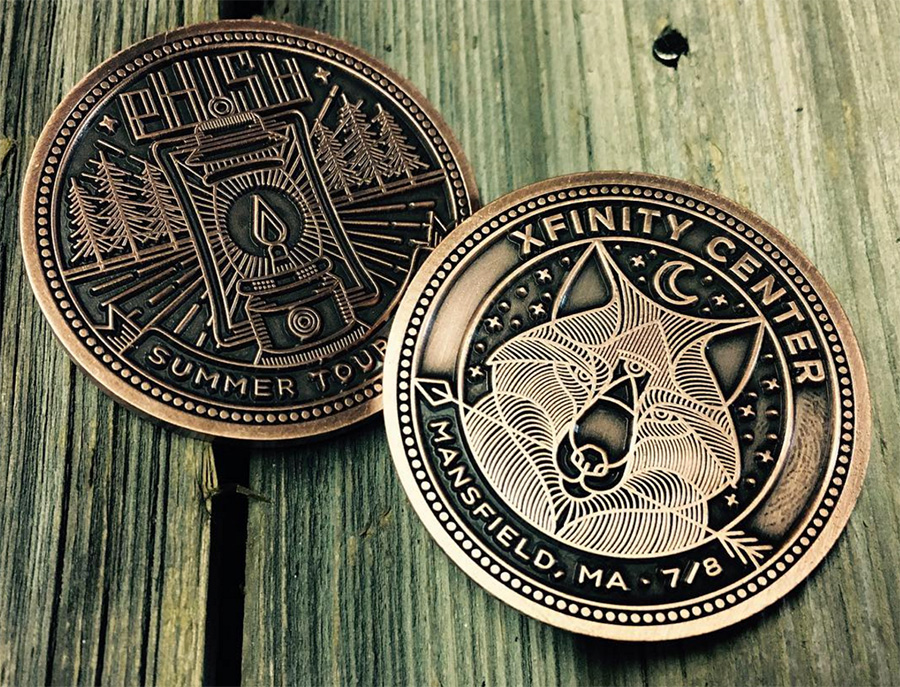 Love coins design, and
Brain Steely
illustration and specially animals looks perfect for it !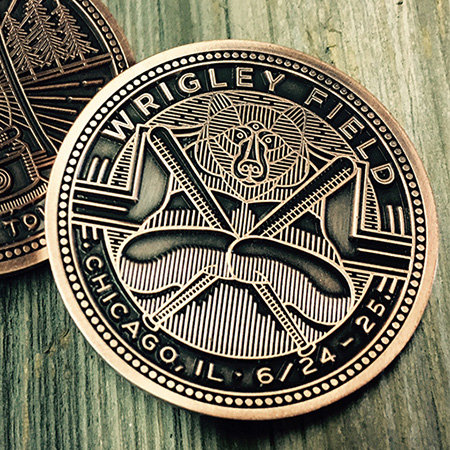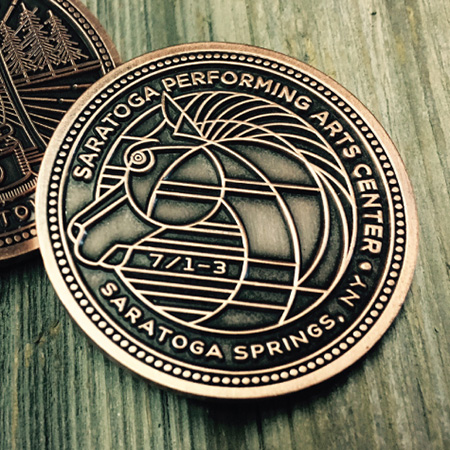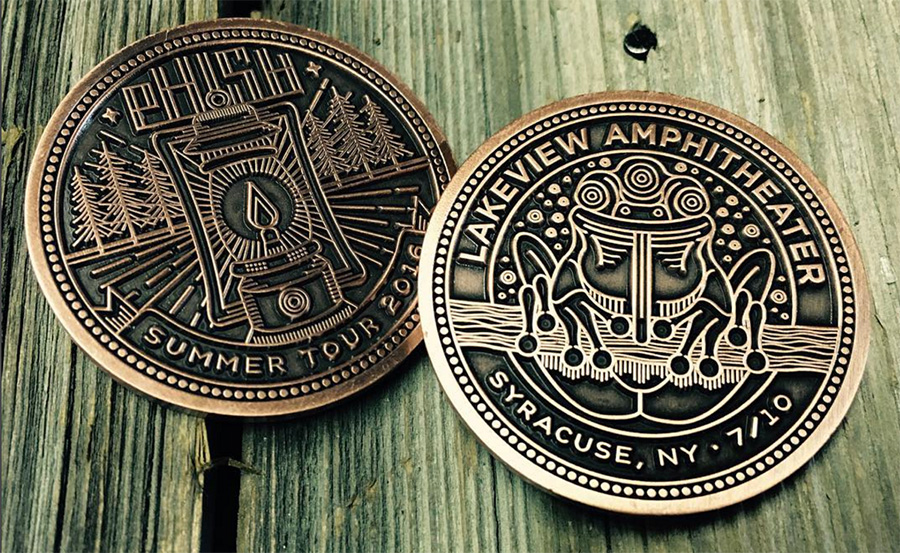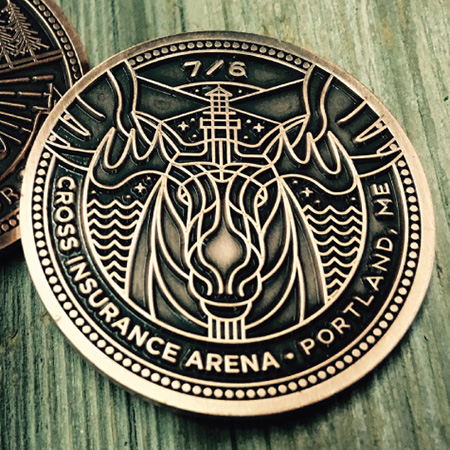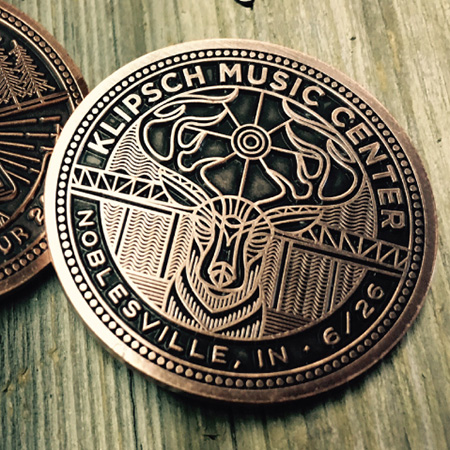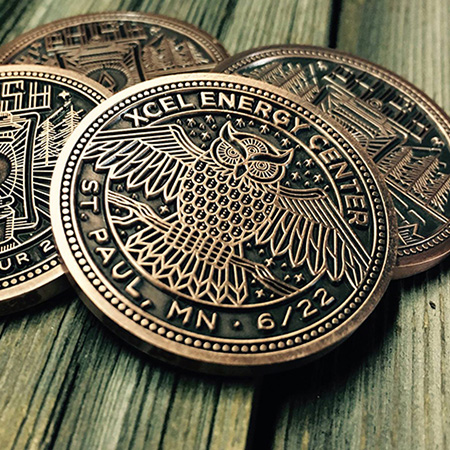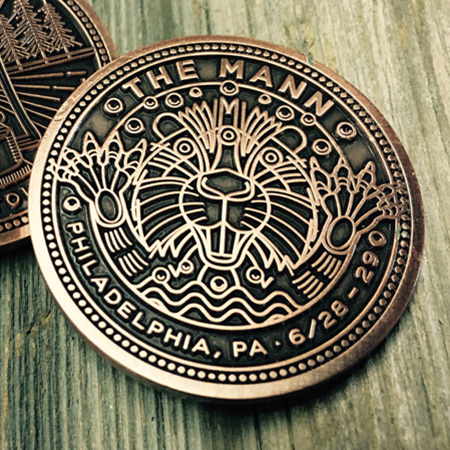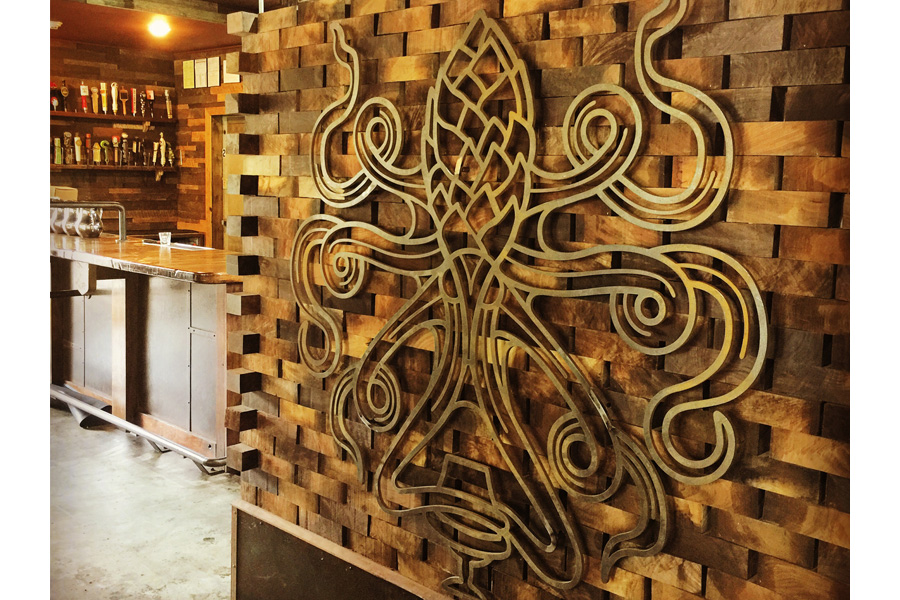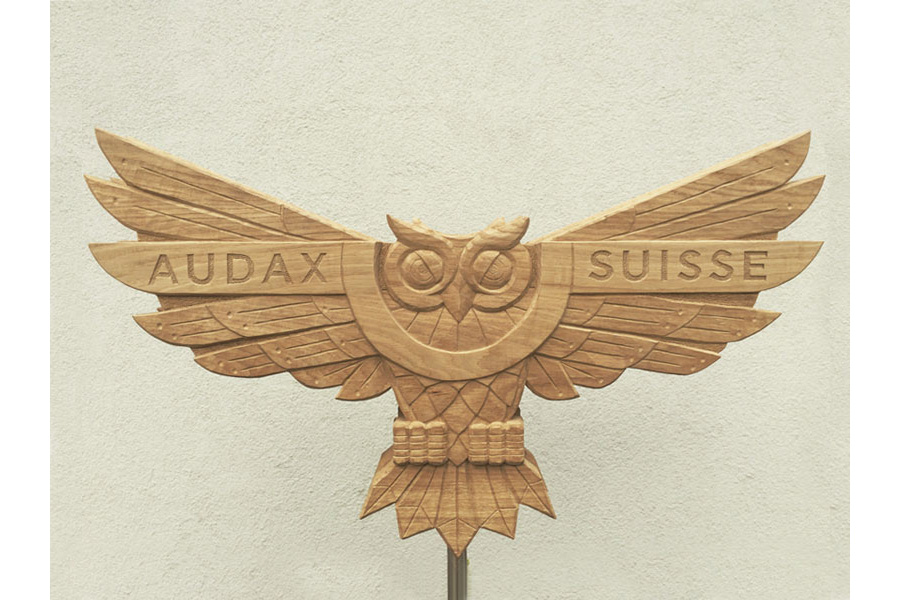 ---
posted in Graphic
at 9.36 PM
from
Home . Arles
/

France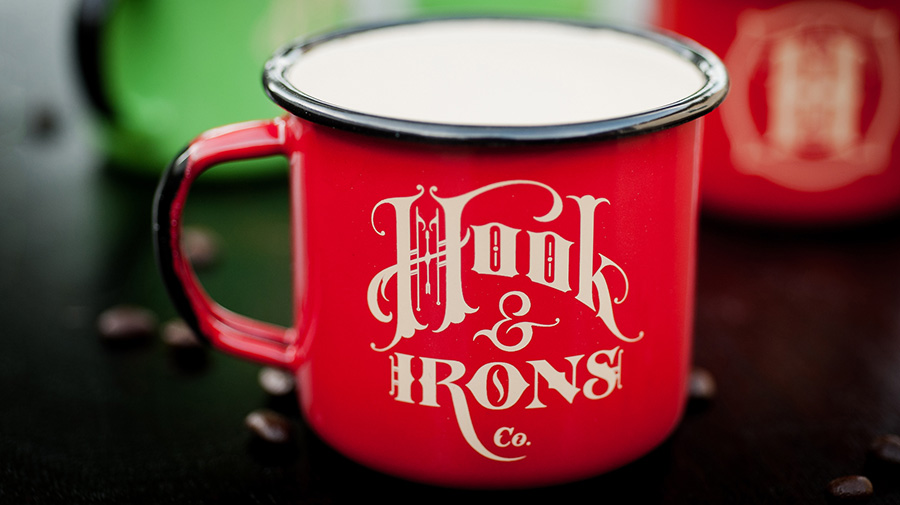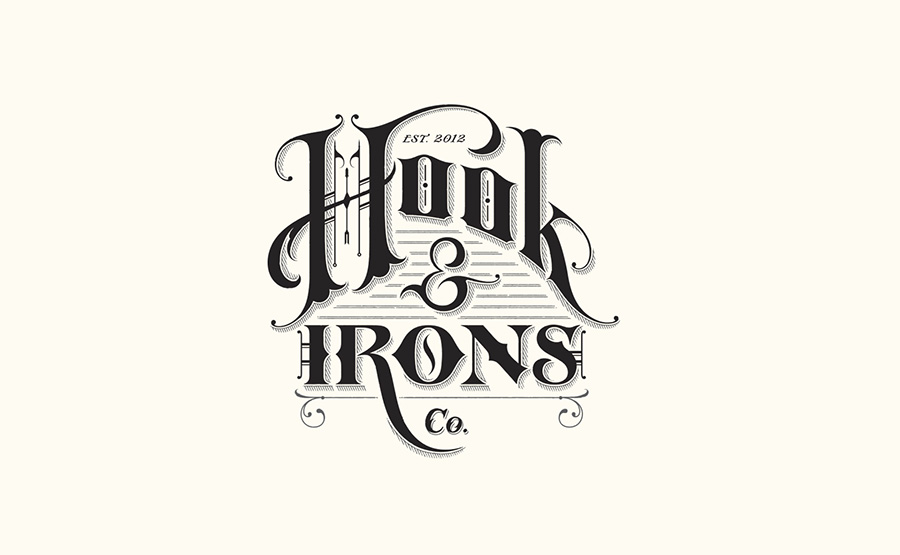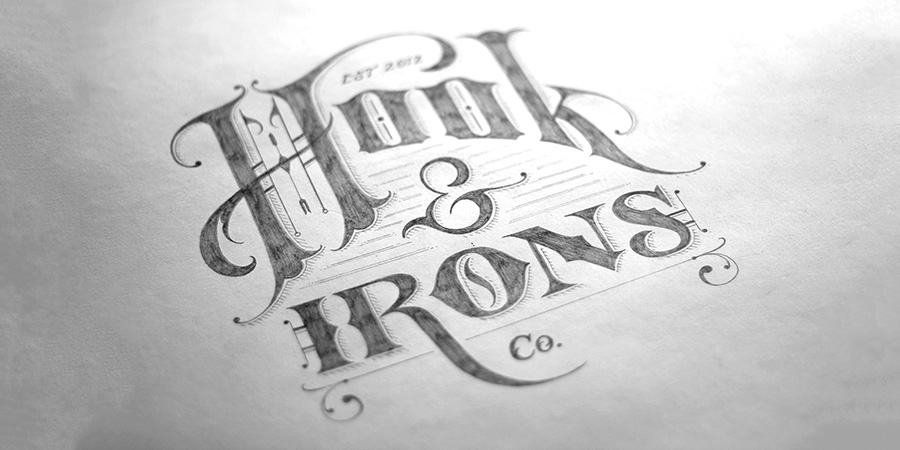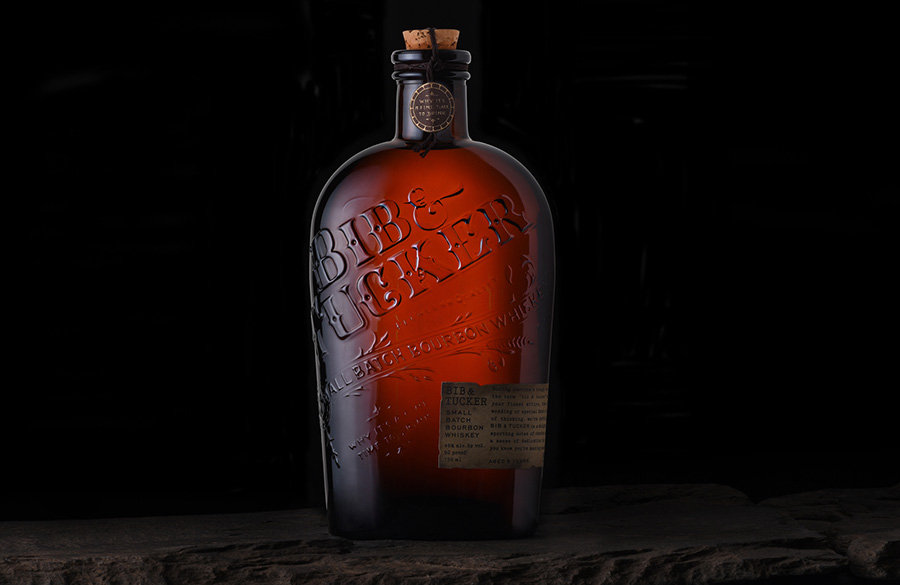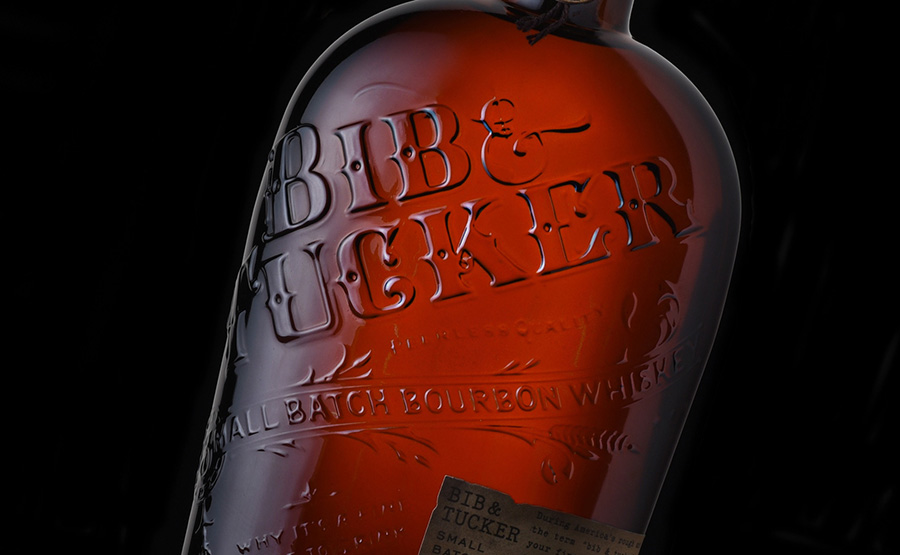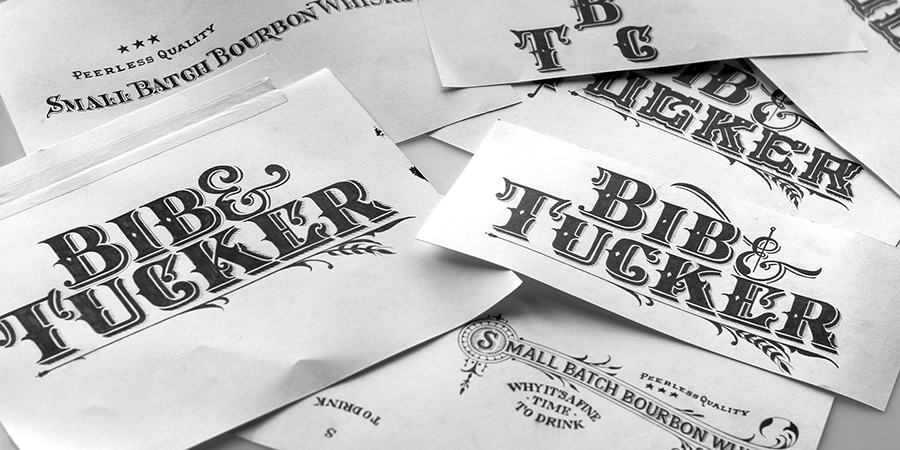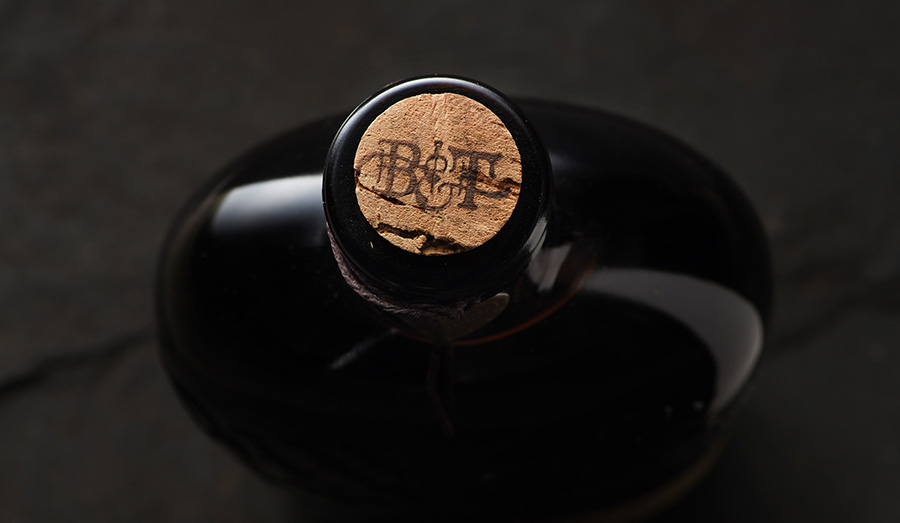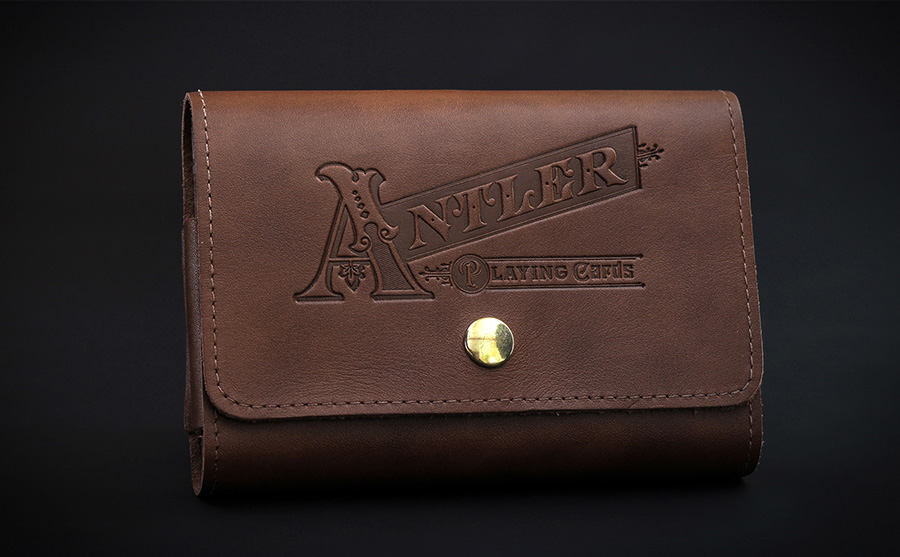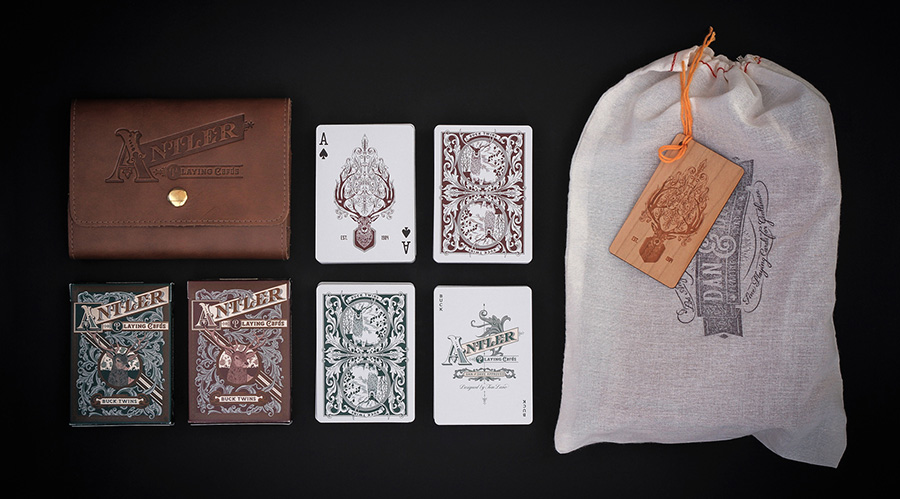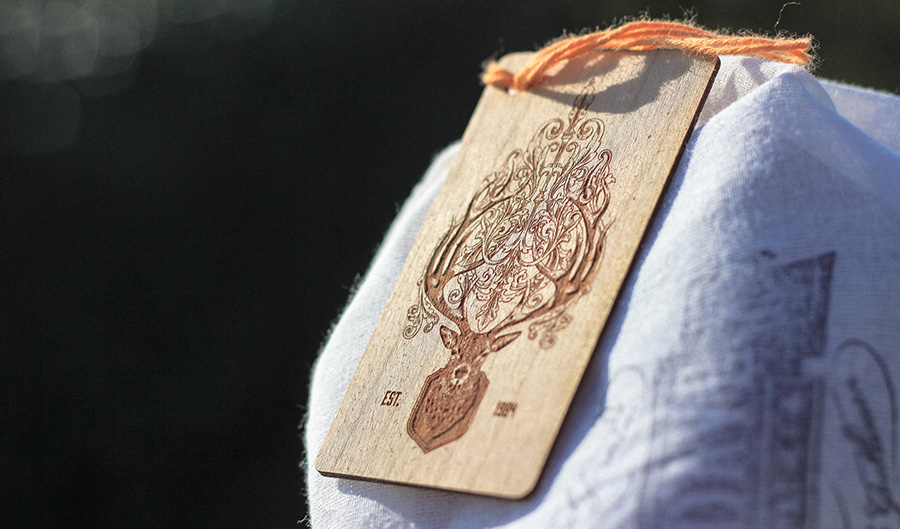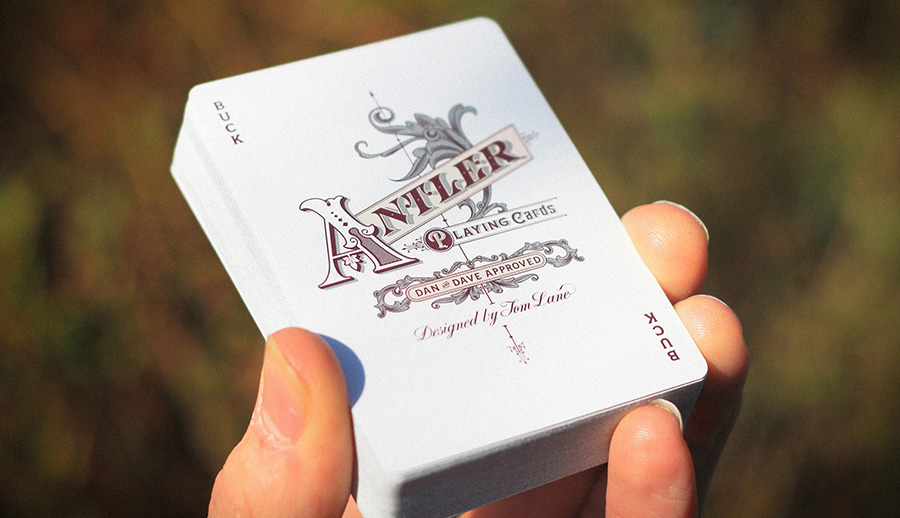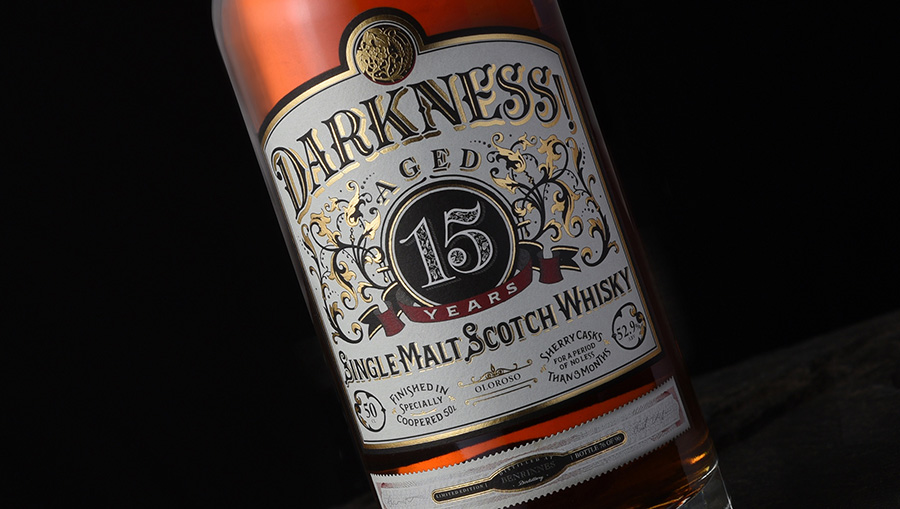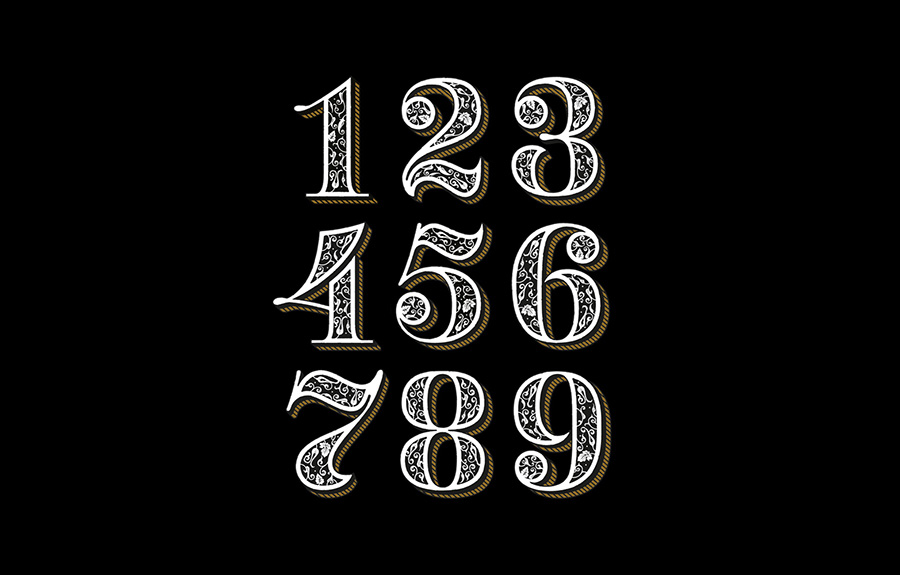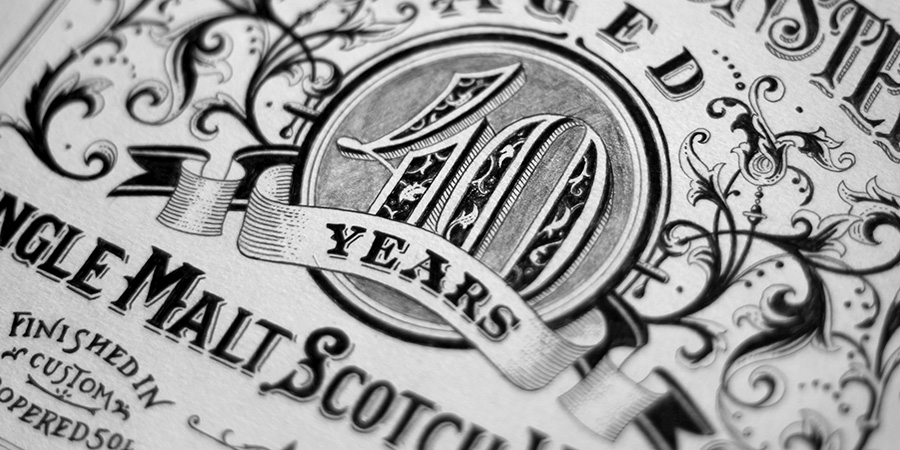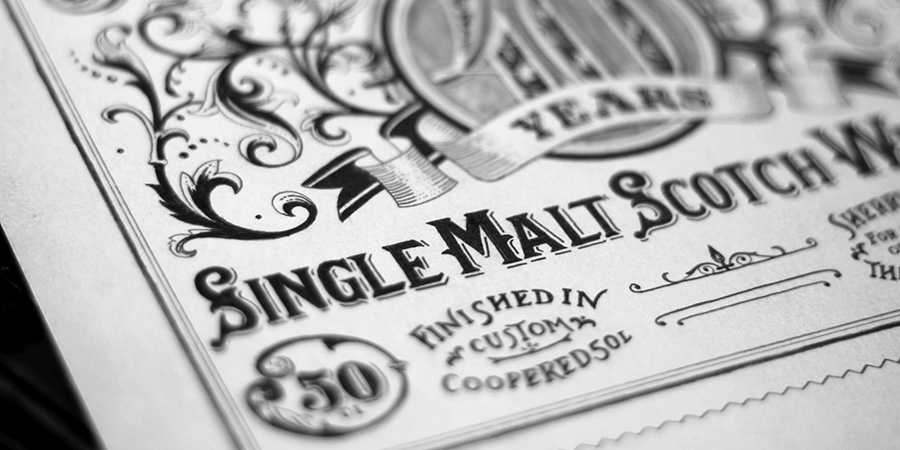 ---
---
---