I post again about Bali today but I had a so great day today... I wake up with this view and after bringing my wife and daughter to school, I work in a nice café....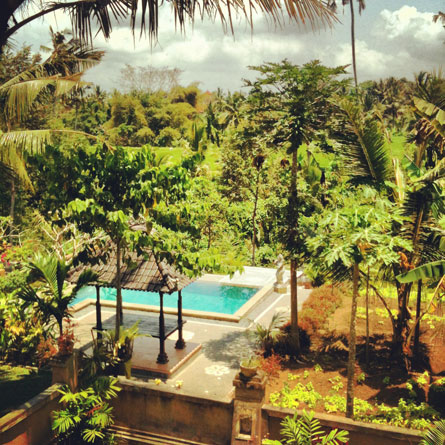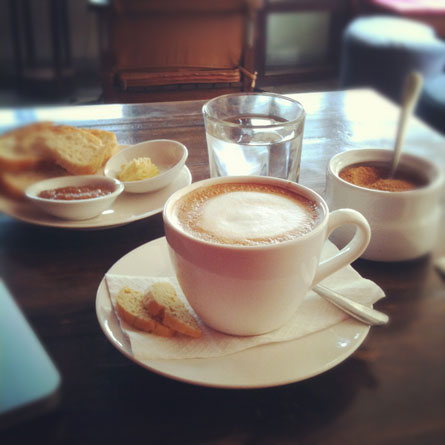 After a nice meal in a small Warung (restaurant) and a jump into the pool, I went to see my
products
made last june with my friend Made. He bring me to his home and was happy to met his familly and his kids...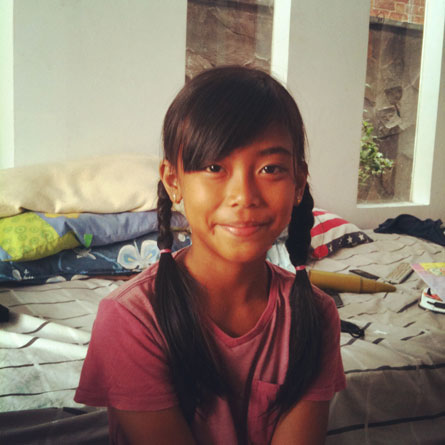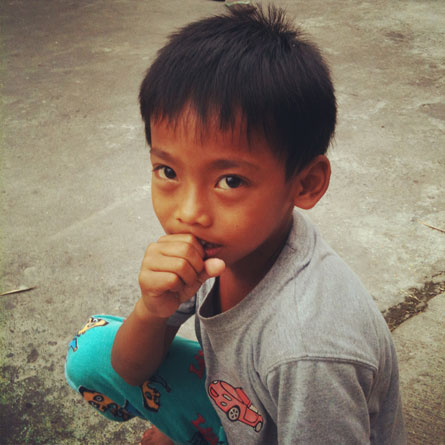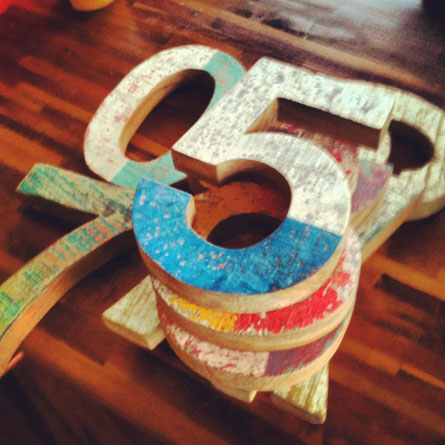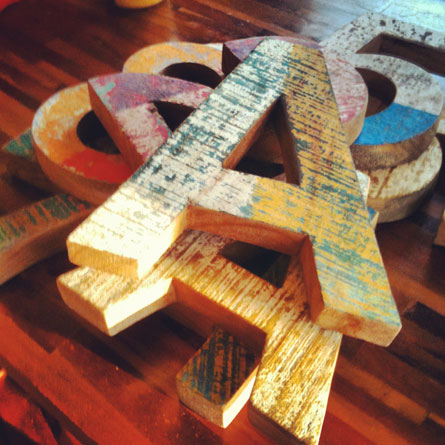 To end the day, we went to a small place called
Warung Sopa
with nice food, nice decoration, very japanese inspiration... and read some japanese magazines... Now it is 10h05 PM and I am working, or blogging, or both...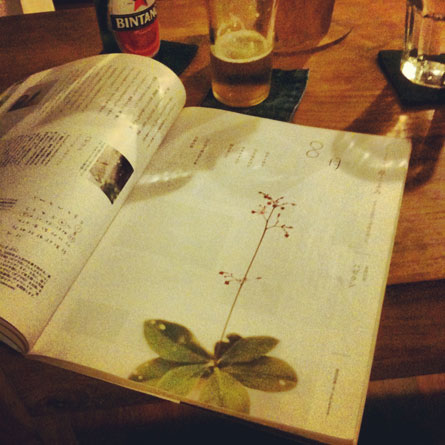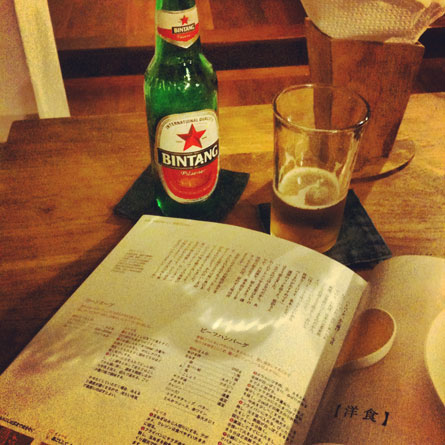 It looks like an ideal life (I made everything to let you think that), but there is a lot of wrong things going in Bali... It is paradise, but with human being on it, so it looks more a more like a big garbage... Will probably talk about this another time...
---
posted in Mr CUP News
at 3.29 PM
from
Mas Barjac - Monteils
/

France
listening

Portishead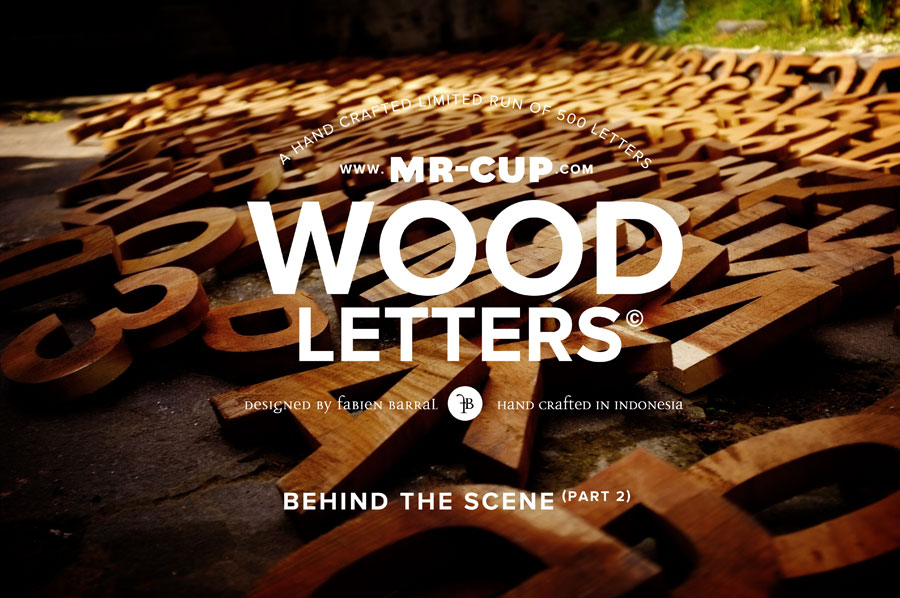 Here come more images of
the Helvetica Wood letters
. I do think 500 letters would make so much, I was a little scared when I saw them before we leave Bali... They are now waiting for me to be back there... I am working hard on the
www.mr-cup.com
new site/shop but it is just sad I need to sleep sometimes...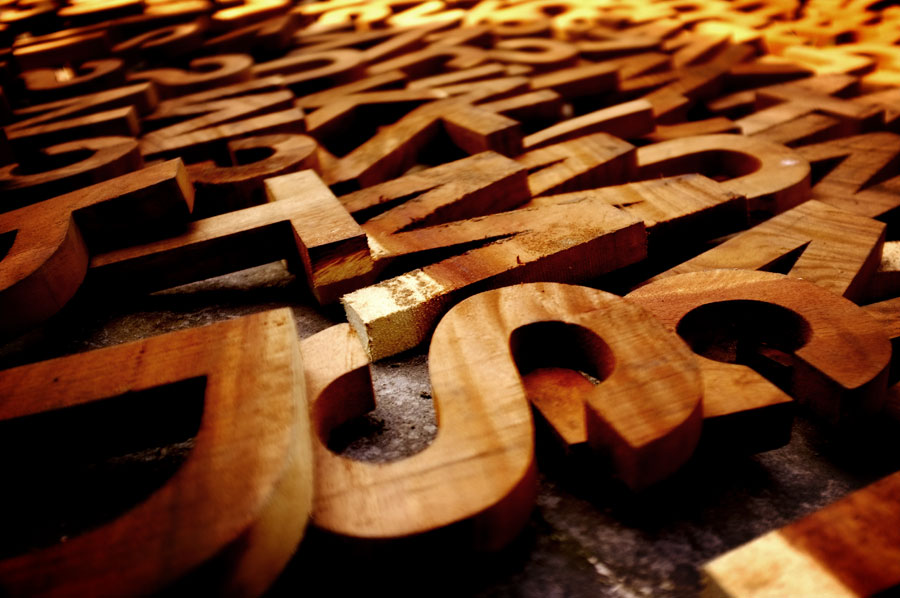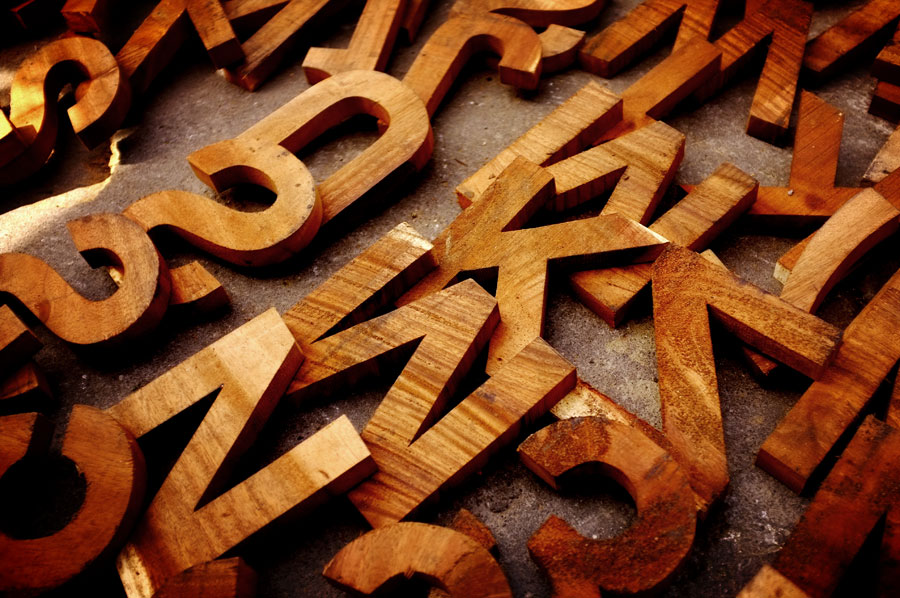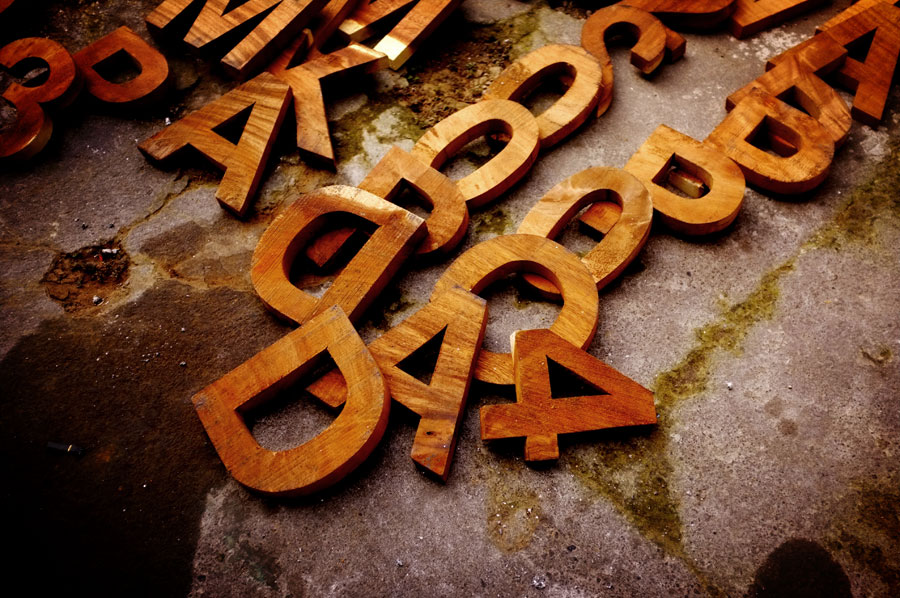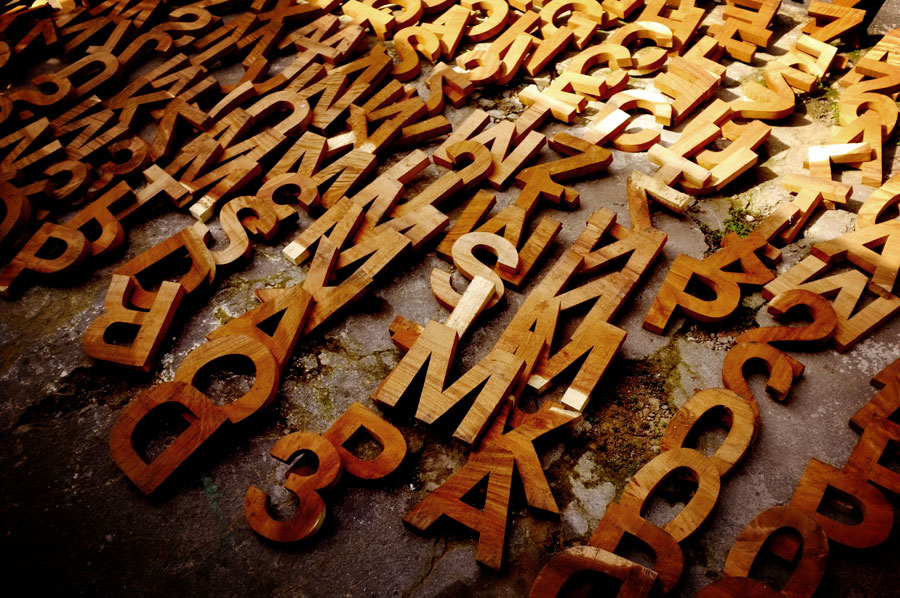 ---
posted in Mr CUP News
at 5.21 PM
from
St Maurice de Cazevielle
/

France
listening

Glen Hansard Rythm and repose
As we move to Bali later this year, we do not have home anymore... So, we move from one place to an other ;) It is great as we do things we would never have done if we have a place to stay... And we are now in the great house of Olivier & Caroline...
They have an amazing taste for home decoration. They buy this very old house 2 years ago, and change everything ! As they are in holiday for the coming weeks, they leave us there beautfull home while we take care of the dog and cat (and the garden too;)... In fact, the house is for sale, as they buy a other amazing new place... If you want to visit, just
contact me
and we could have a drink ;)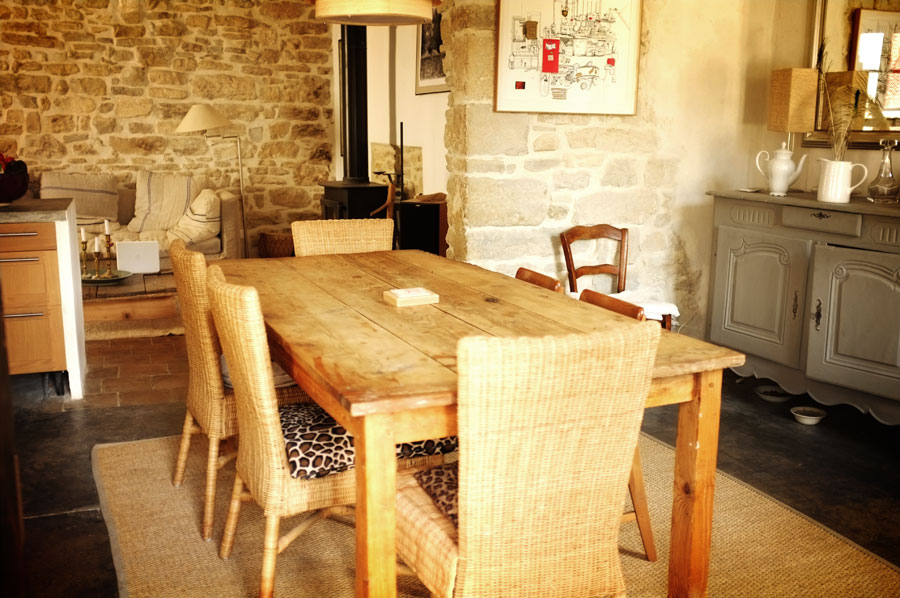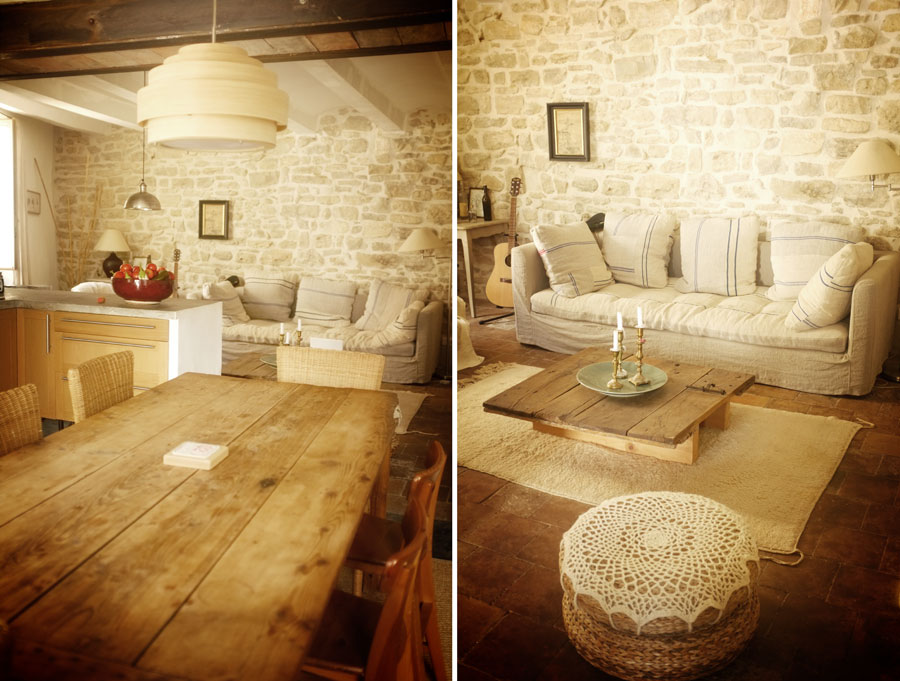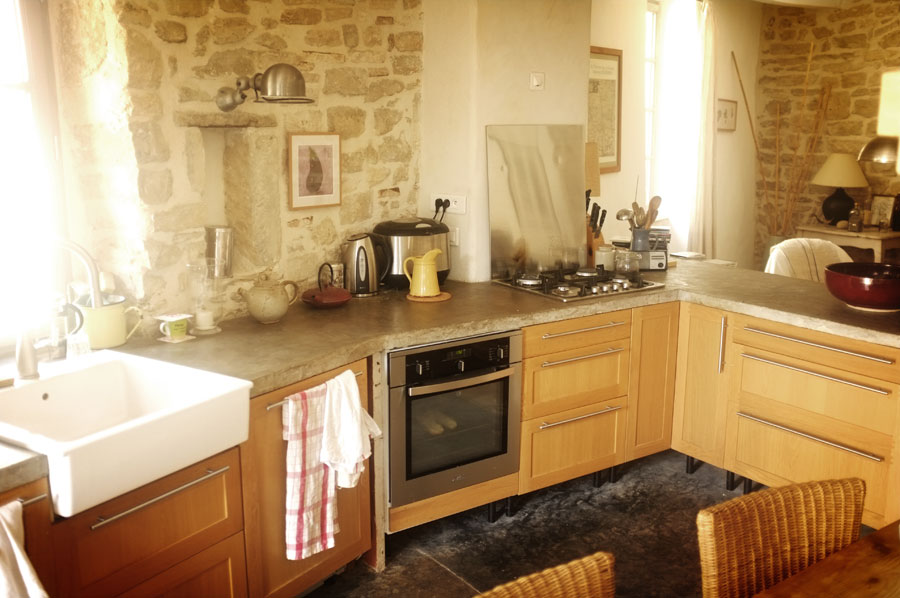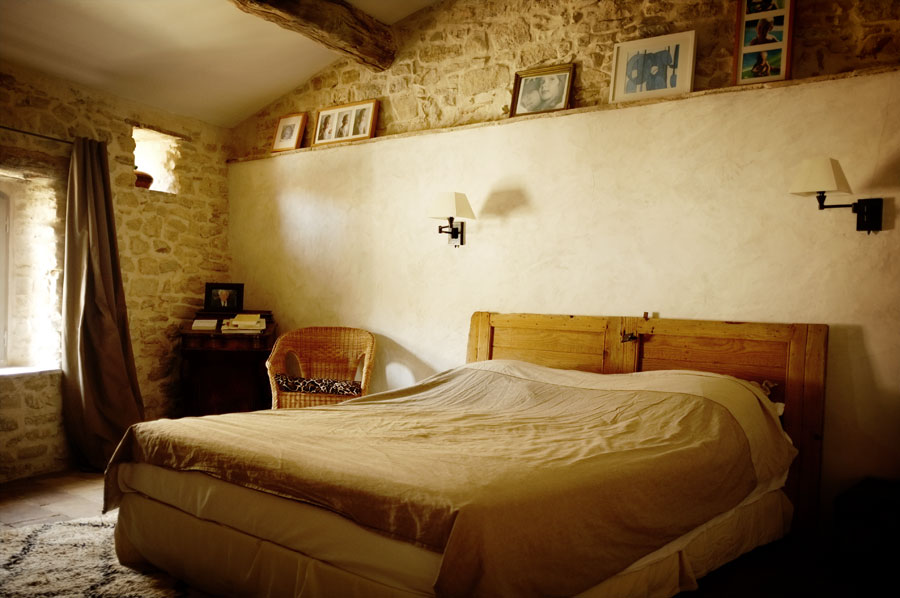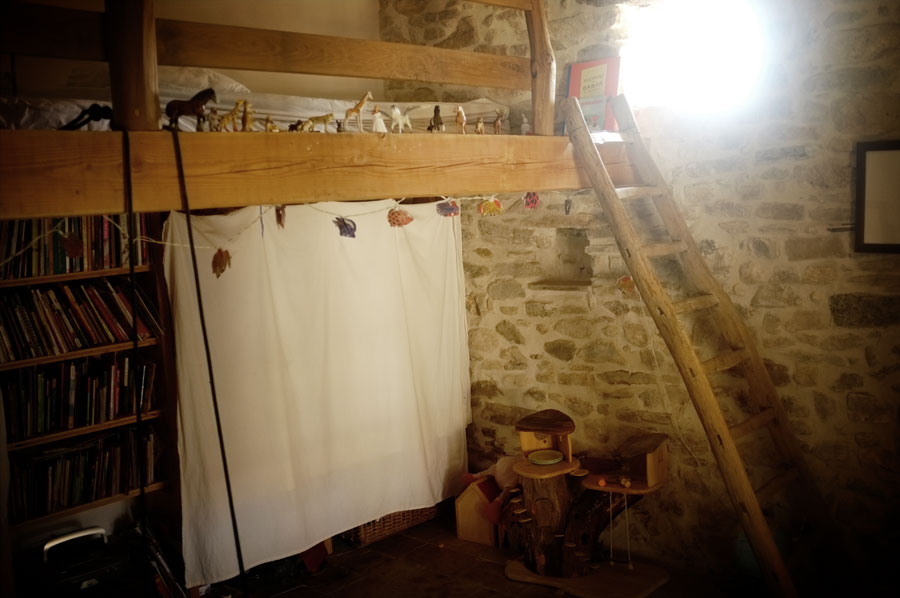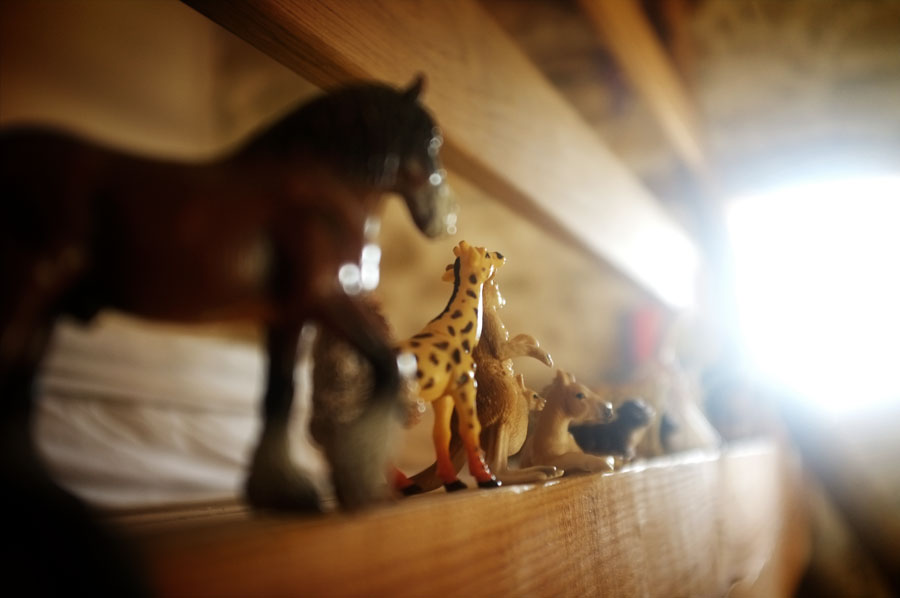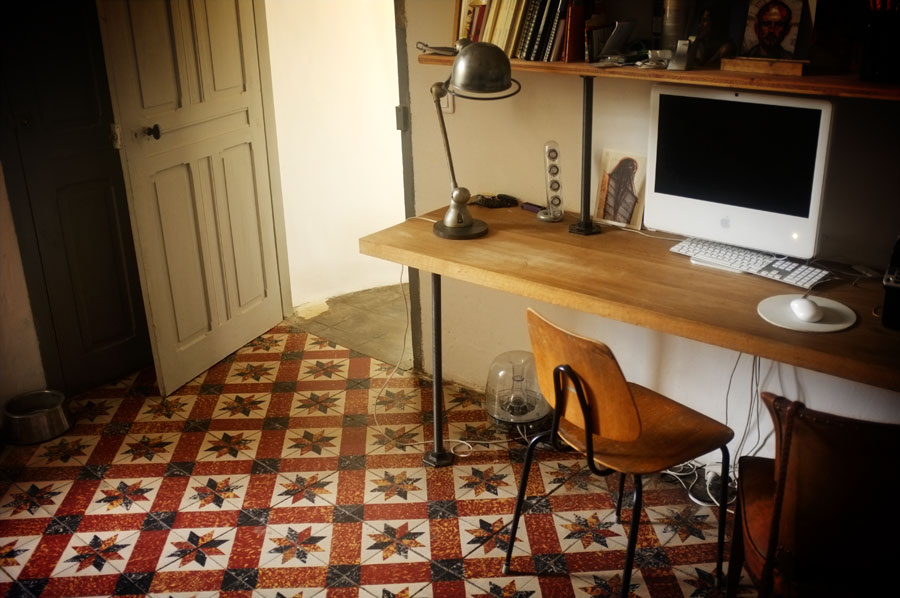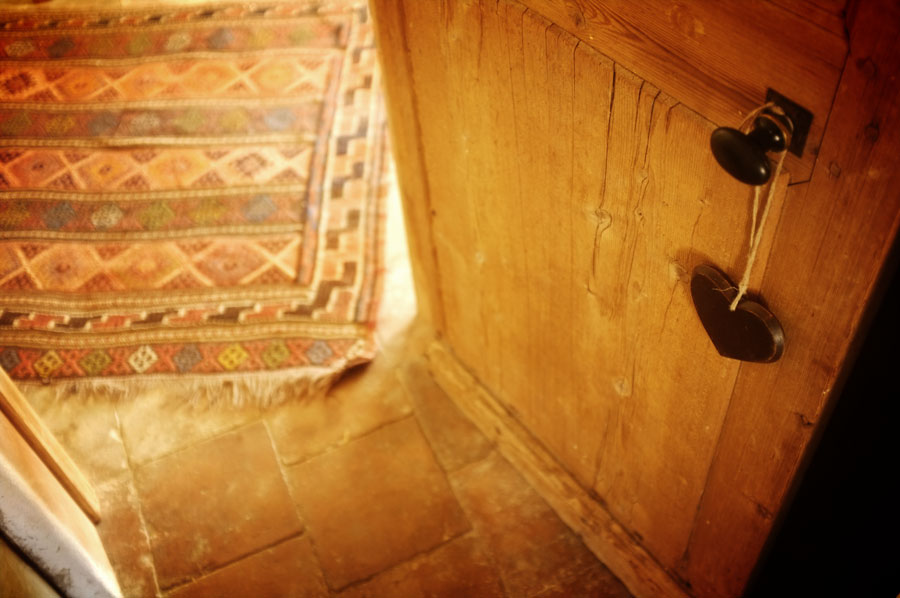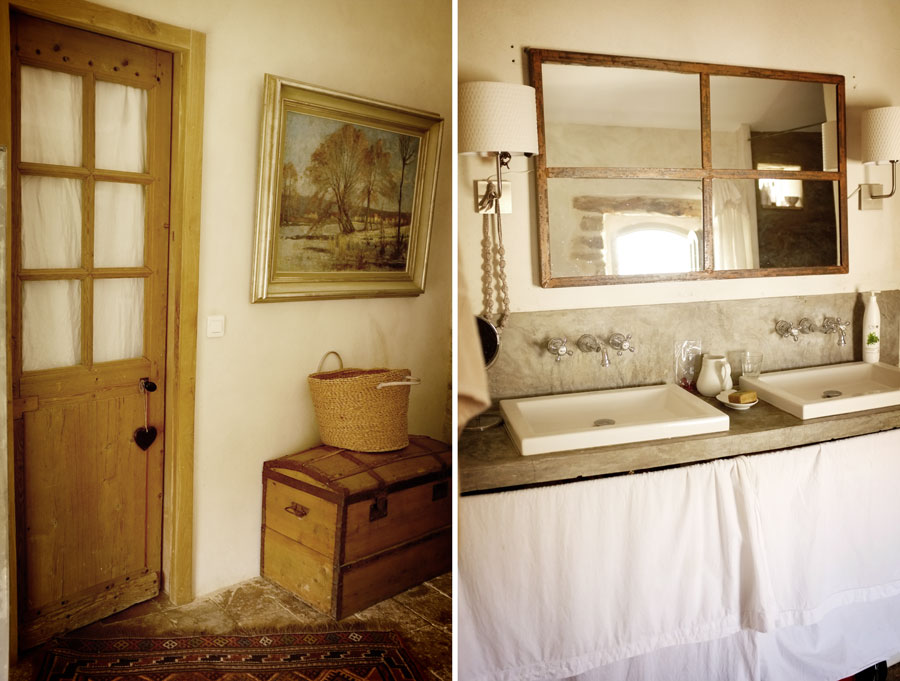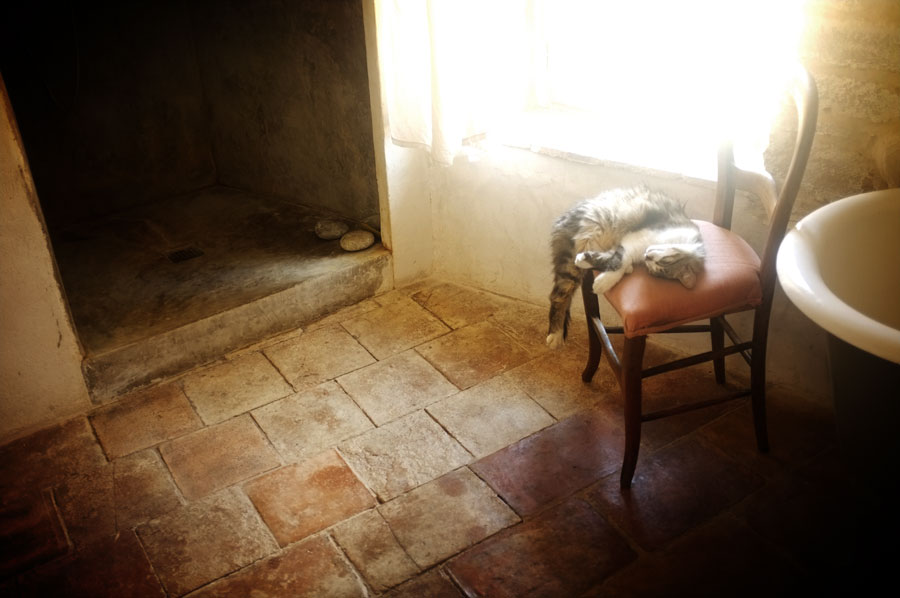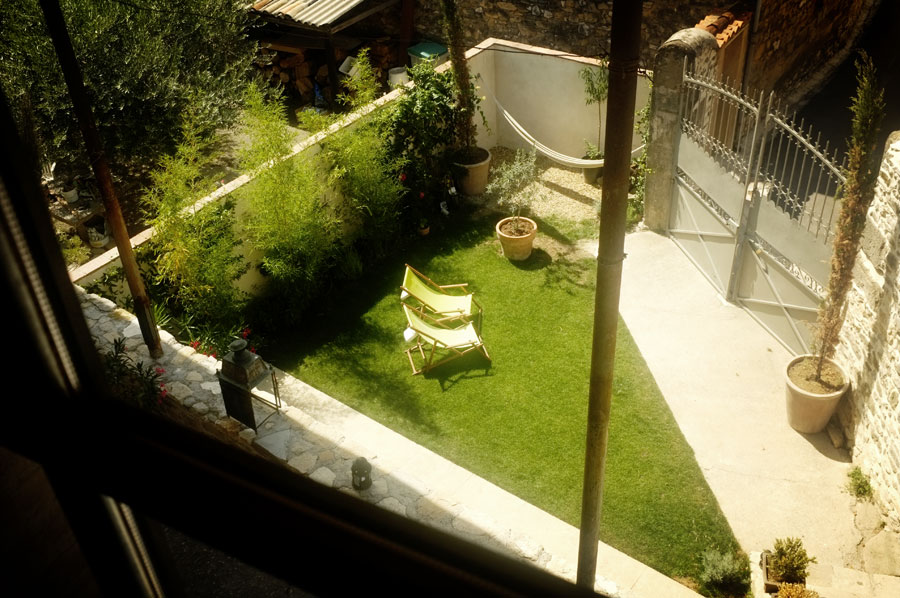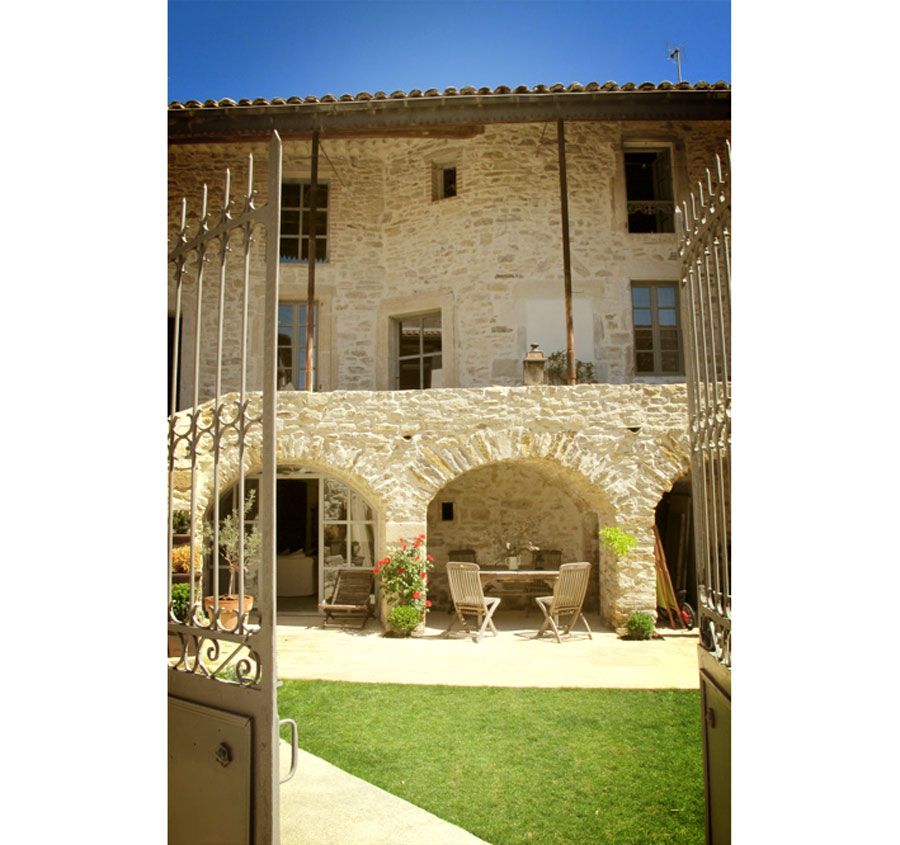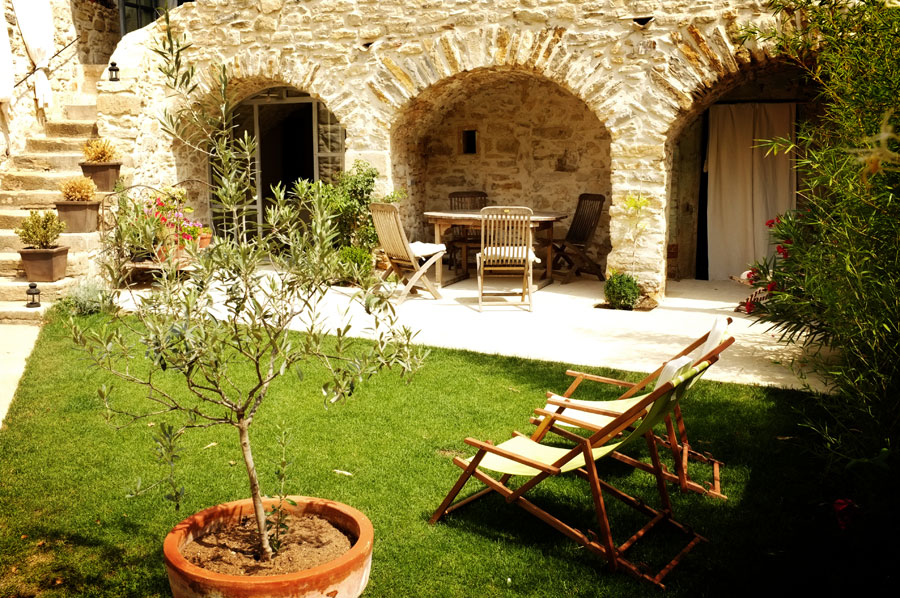 And this is the guest room , so if you want to stay in this very nice place, in the south of France,
contact me
;)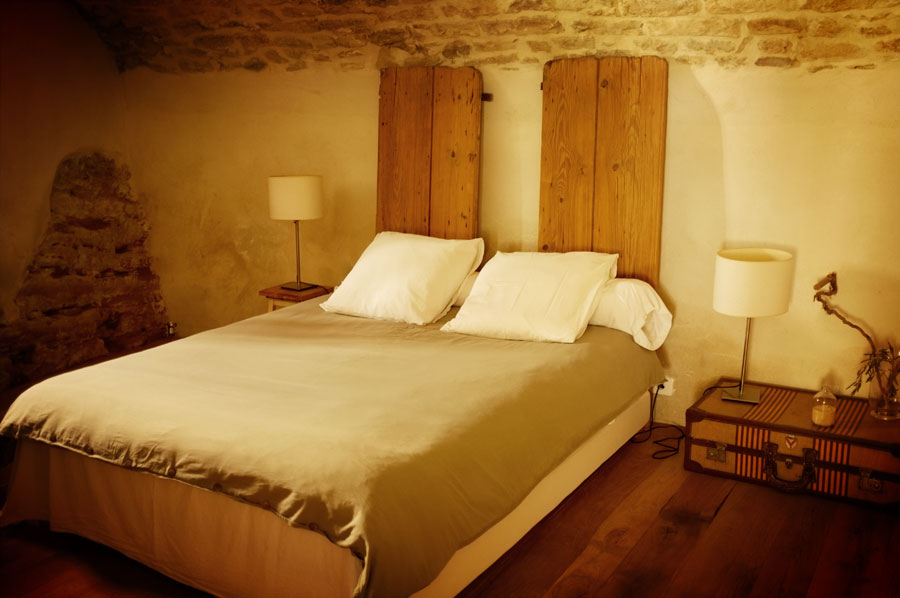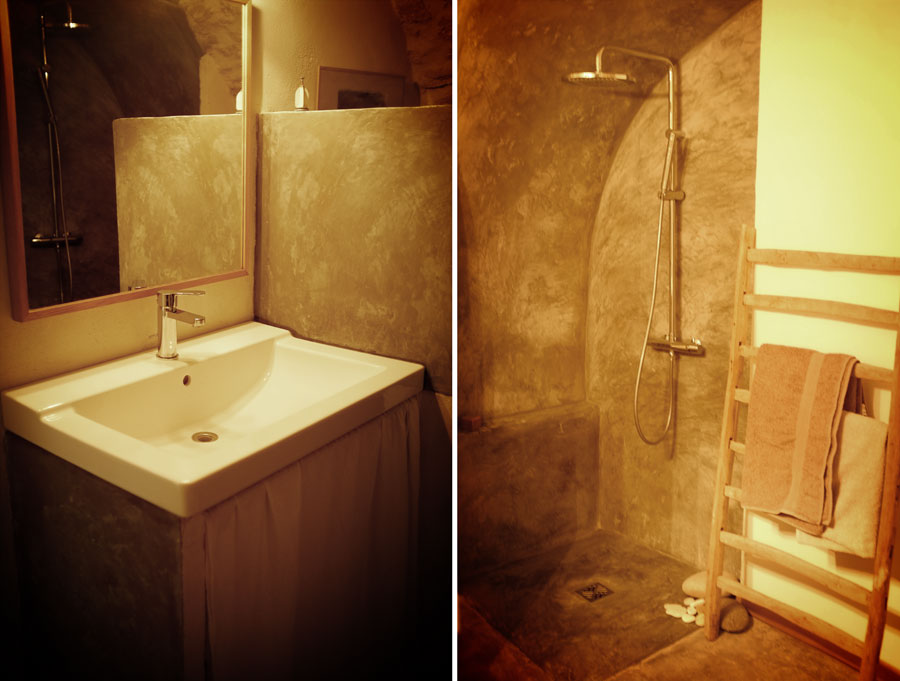 Oliver is a painter, and I will be happy to show more of this work in a coming post... I have to show you the picture of the house before to let you imagine the amazing work they have done...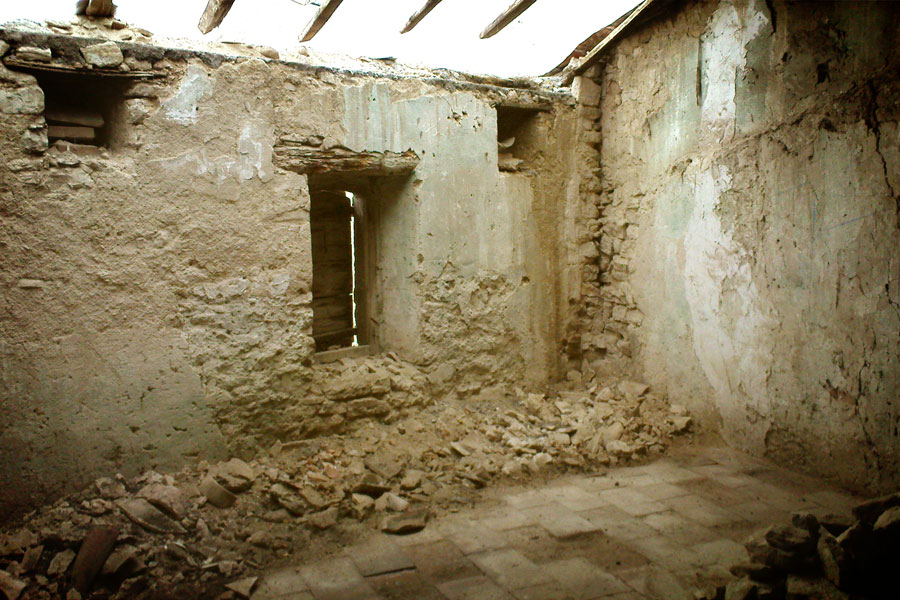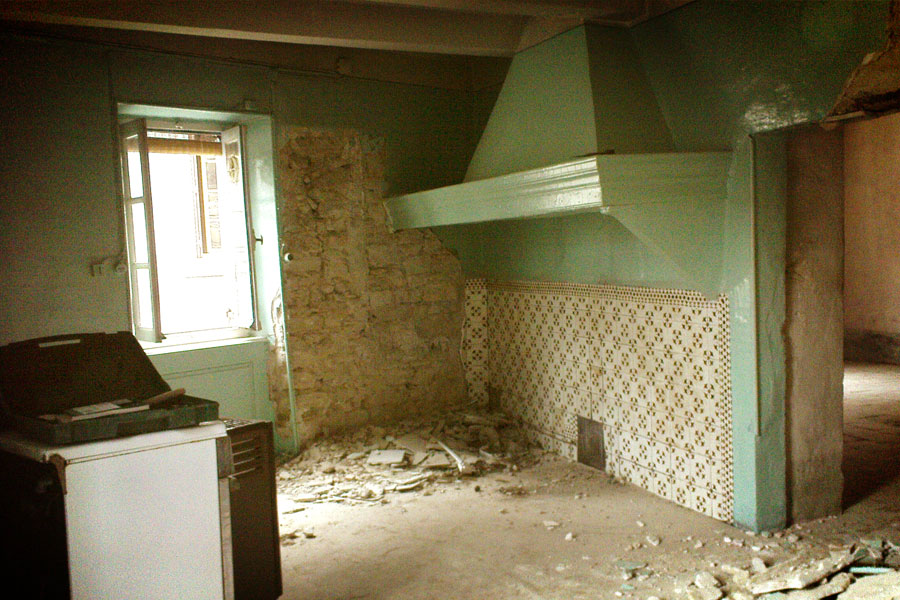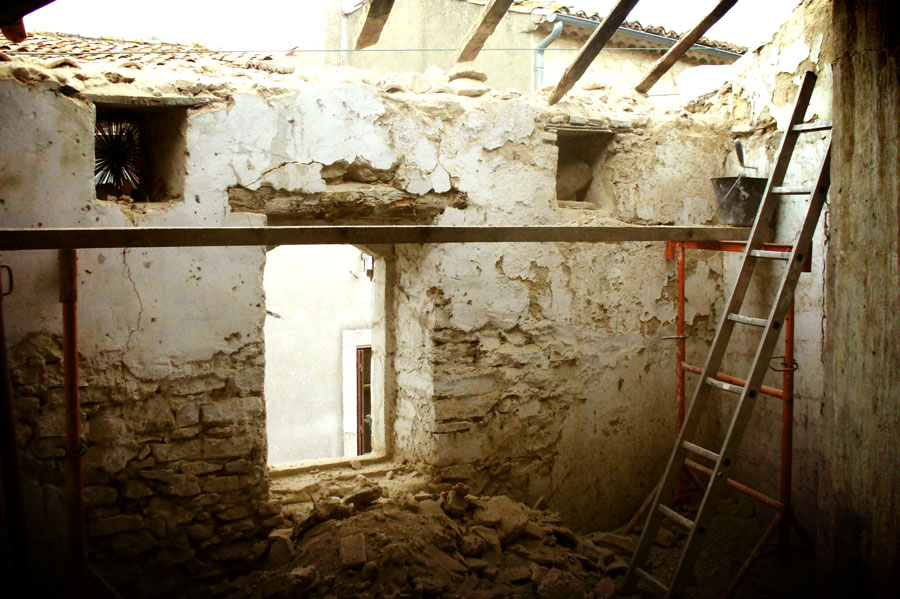 ---
When we decided to visit
Thaïland
and
Bali
, it was to see if another life was possible... And it is ! So, seeing the
Helevetica wood letters
and other
projects started
with craftmans there, we deceide to do it, living there for some months, or more... We have now to figure out all the "technical things", but life is too short to wait !!!
As you can imagine, there is a lot fo things to do... The idea of graphic exchange was to do real exchange with other designers, so all these books, letterheads, borchures, etc... Added of the things that I collect and all the stuffs I have designed, it is a lot of boxes...
I kept around 15 copies of the letterpress calendar, and seeing that I get request of people who want one almost everyday since it is sold out, I deceide to let 10 copies go and keep only 5 for me ;) So, the
www.letterpress-calendar.com
web site is open again, until these 10 copies are sold... Some new pictures, now we are in august... And sorry, but the 2011 copy is out of stock, I have to keep some for me ;)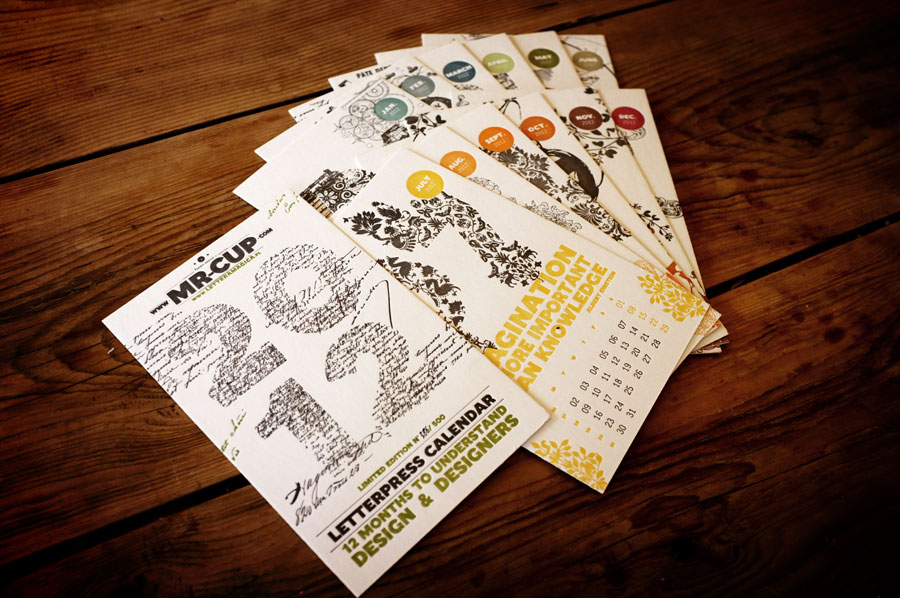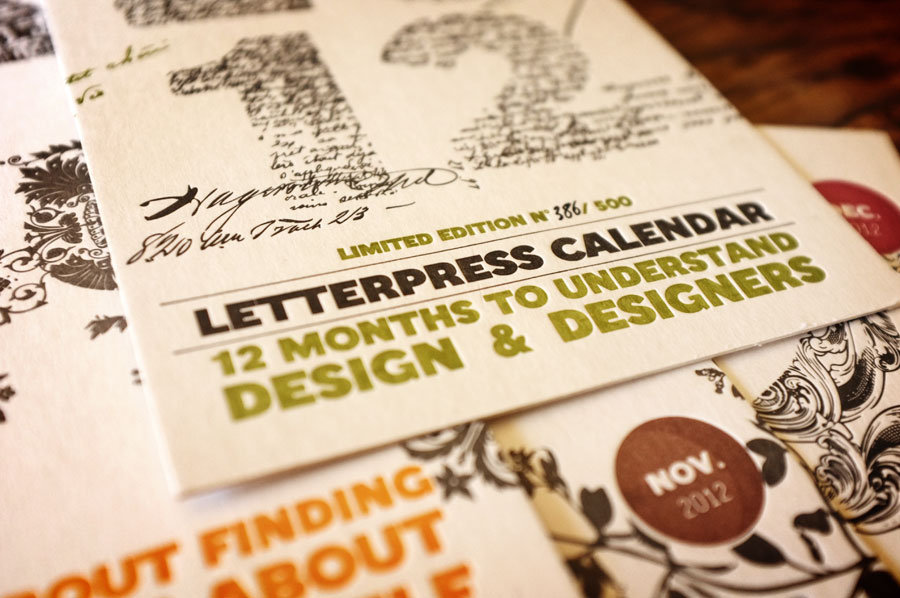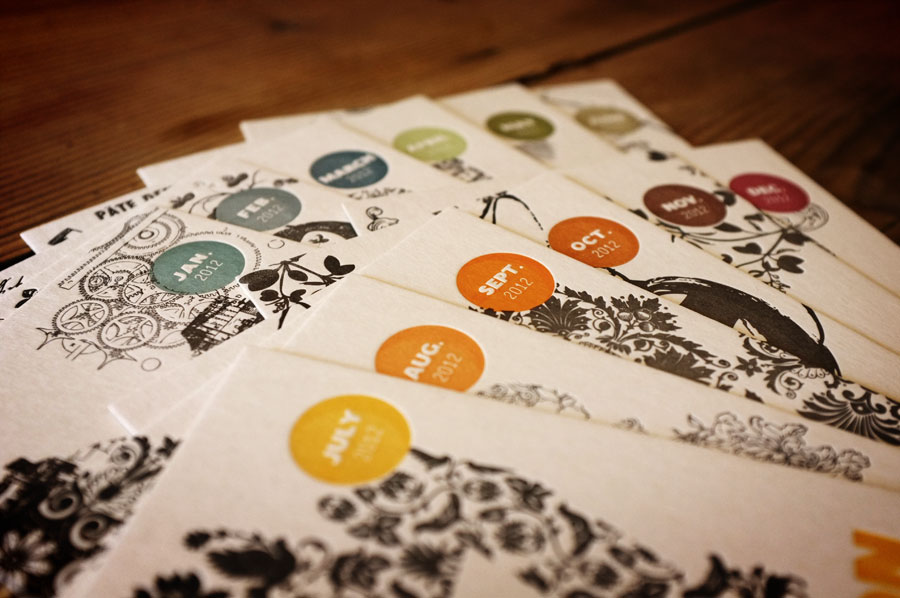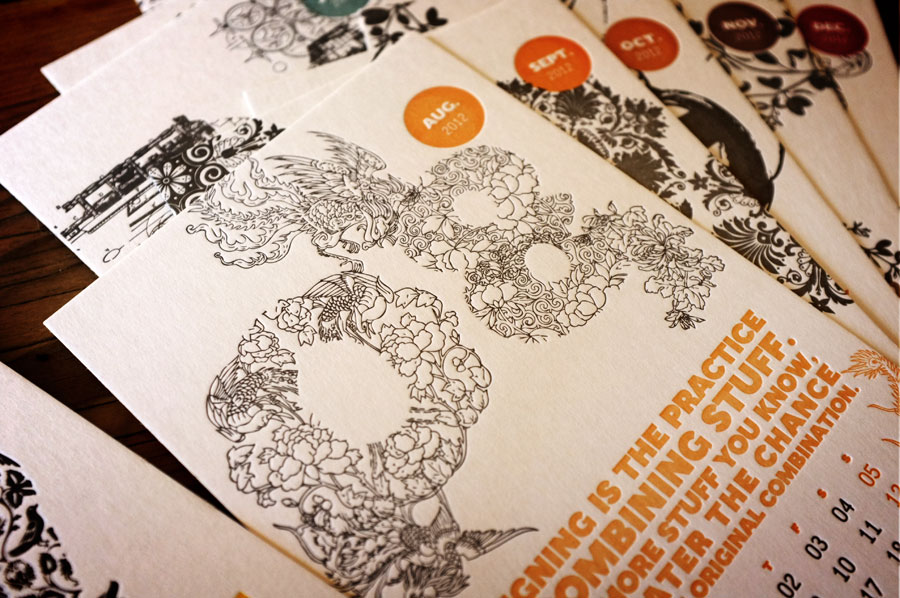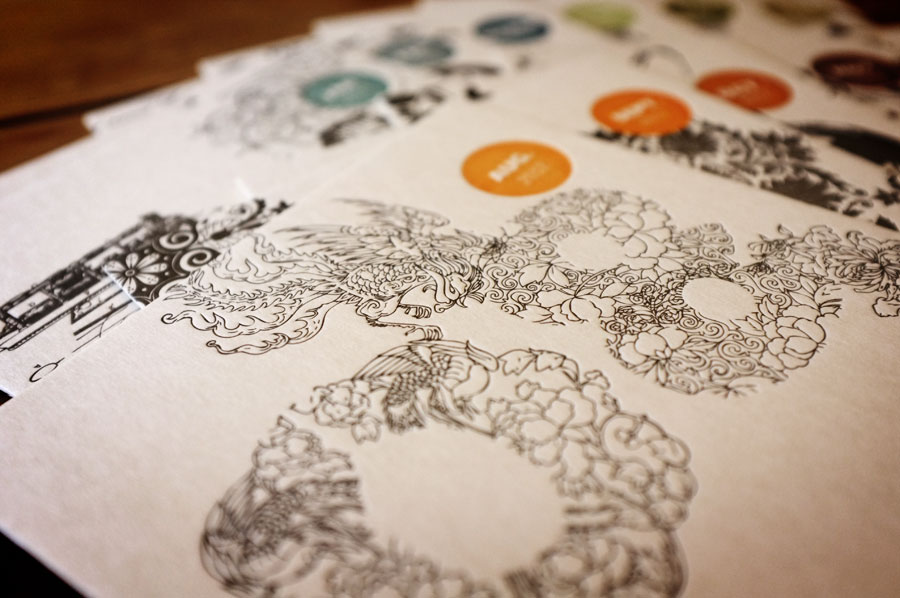 ---
---
---