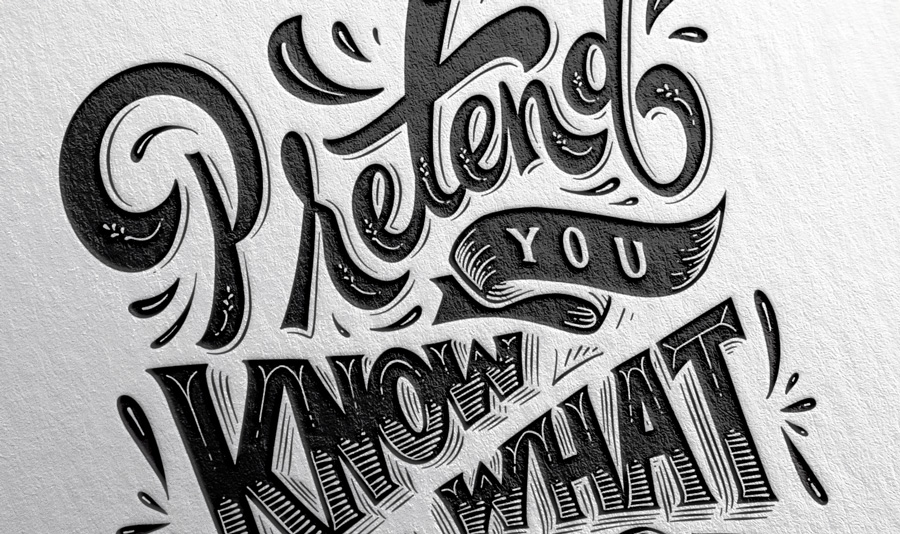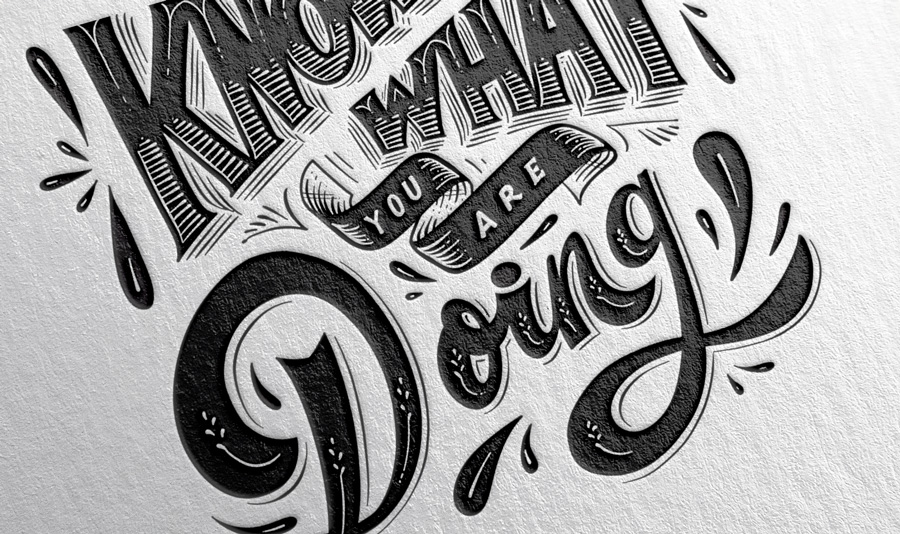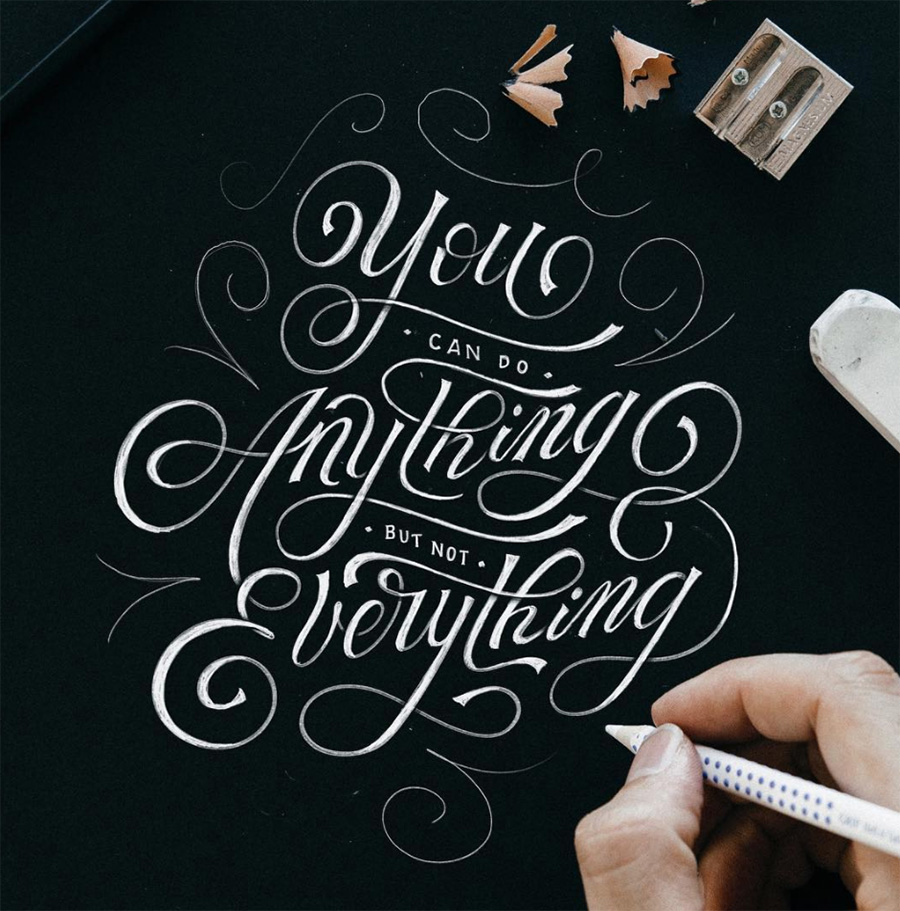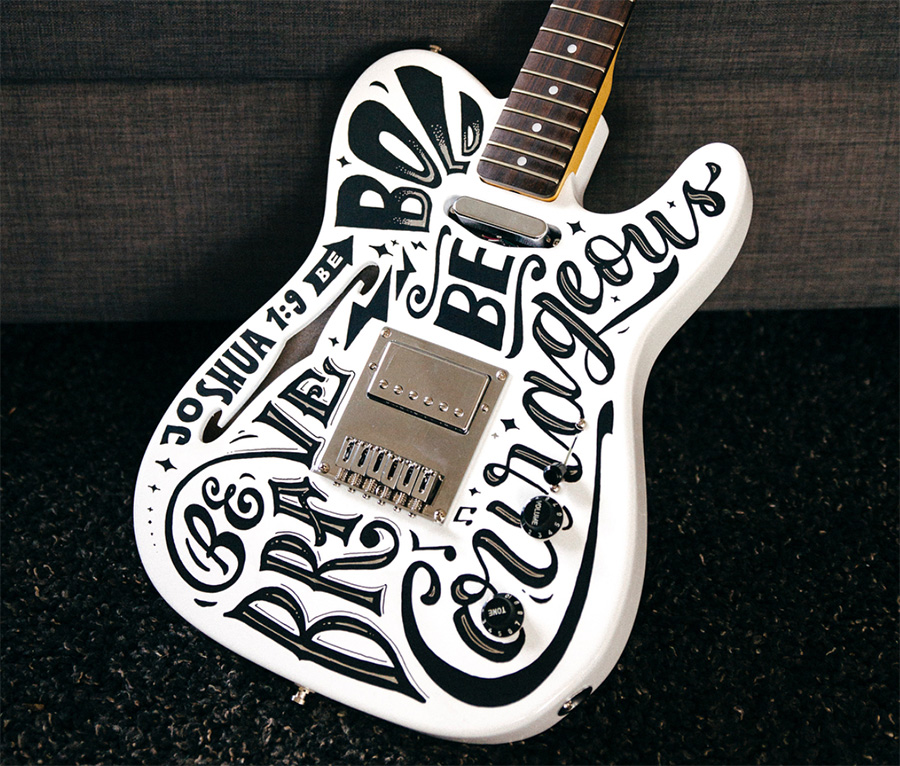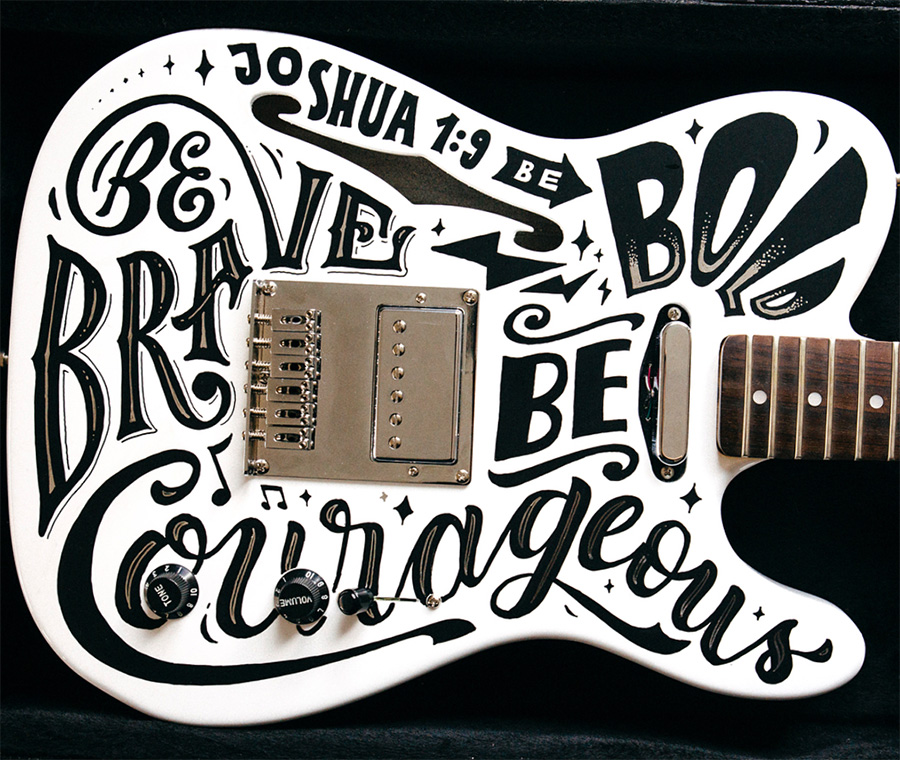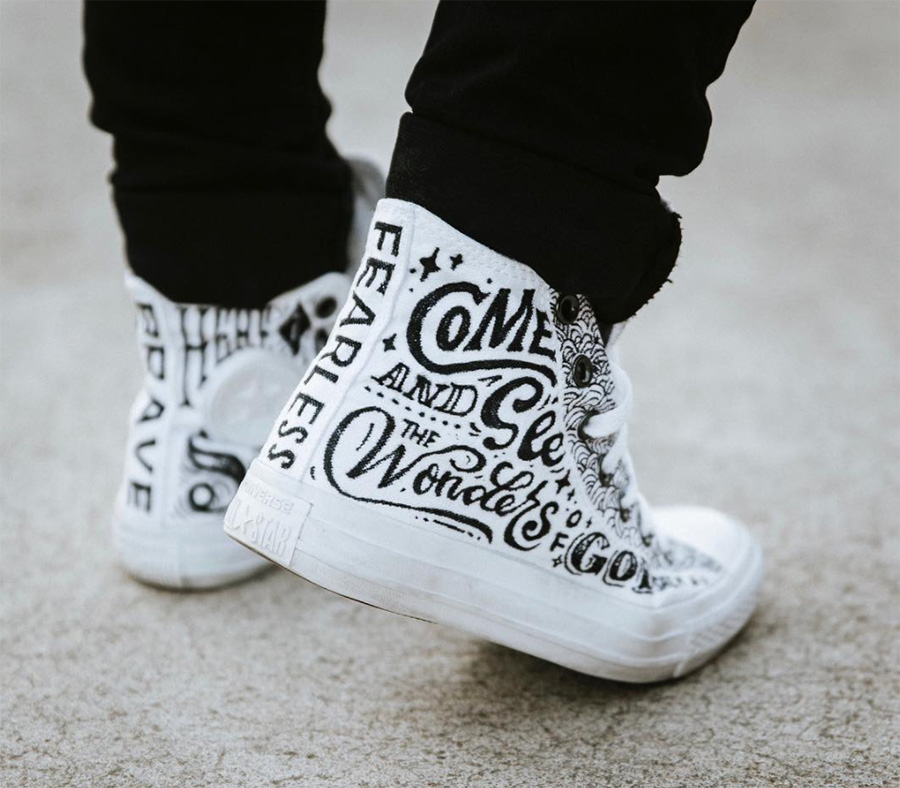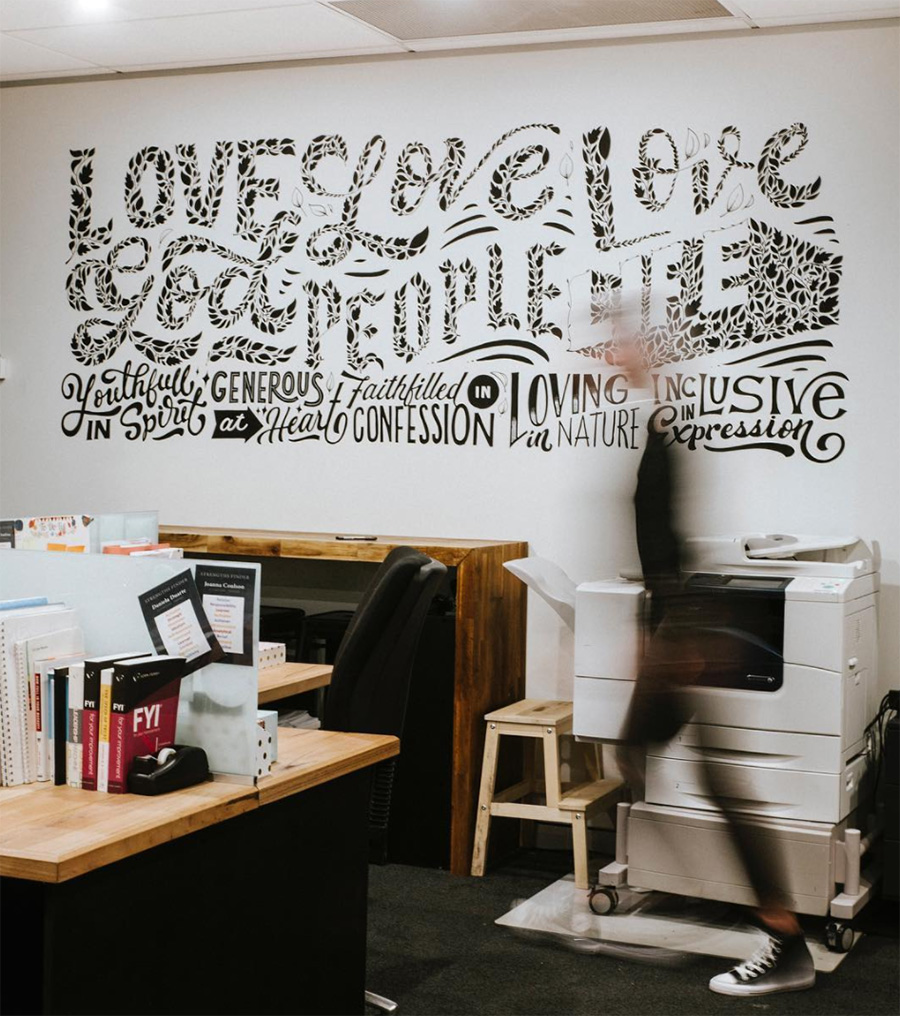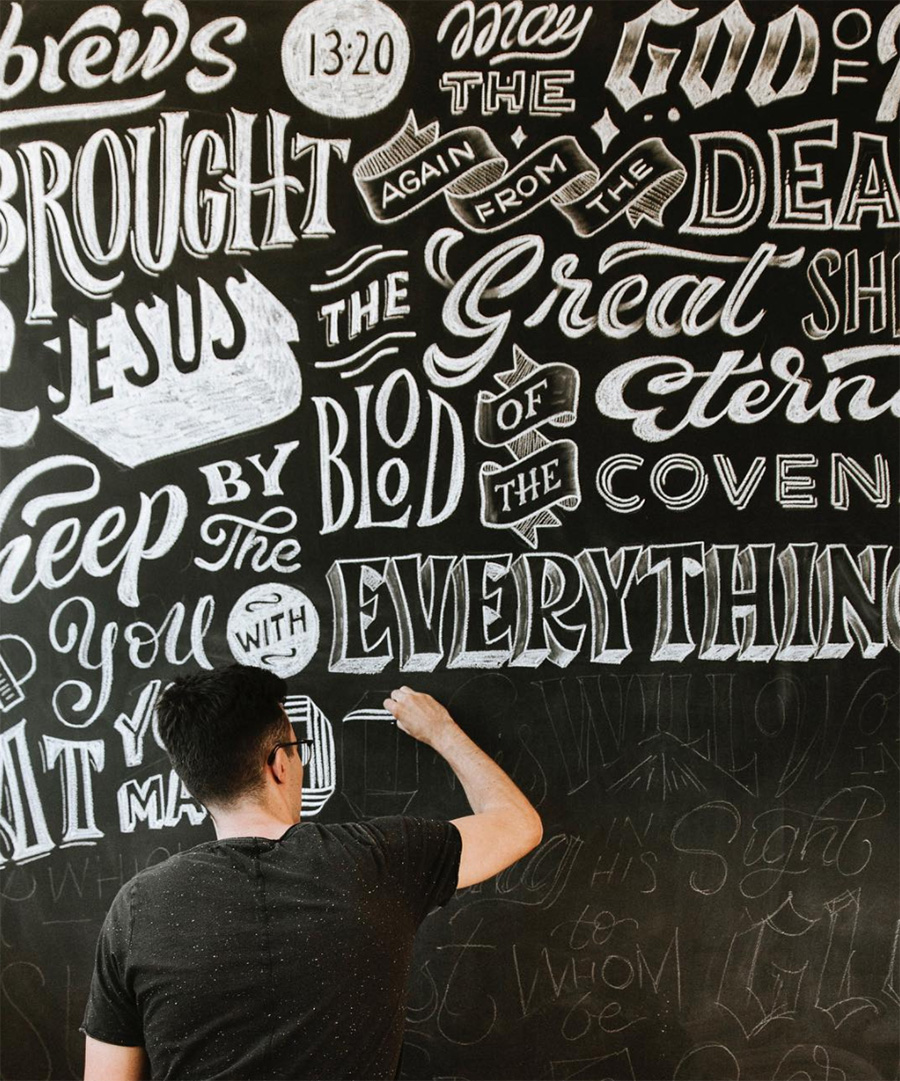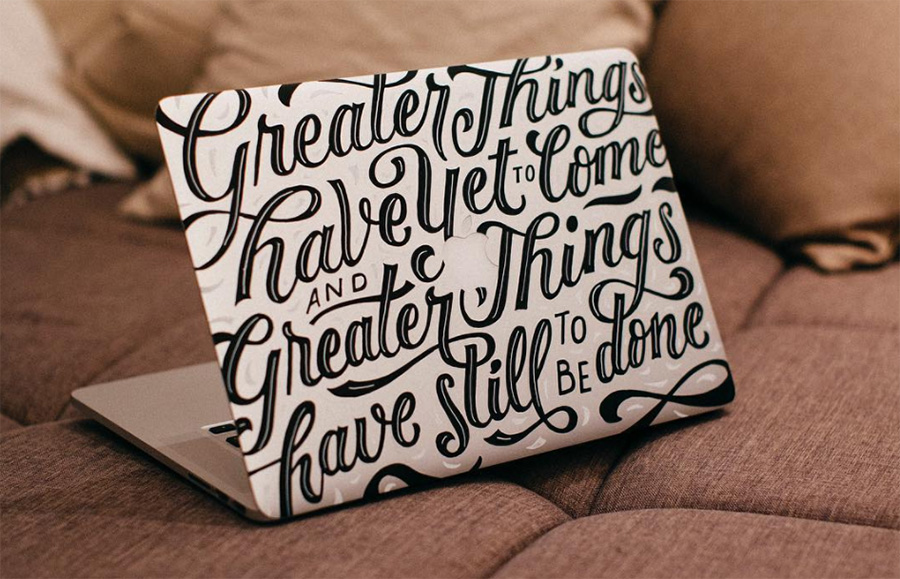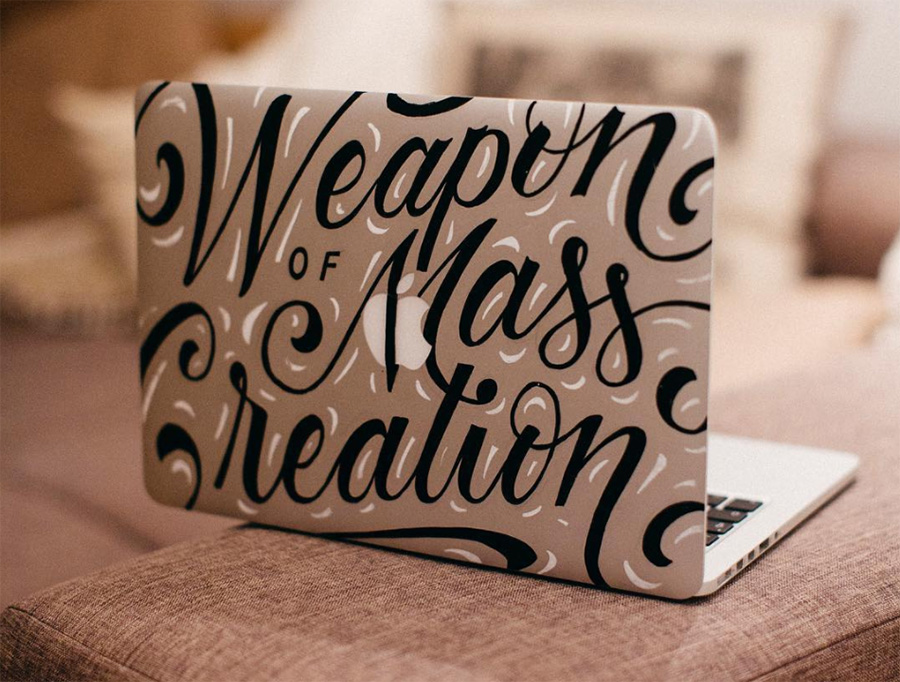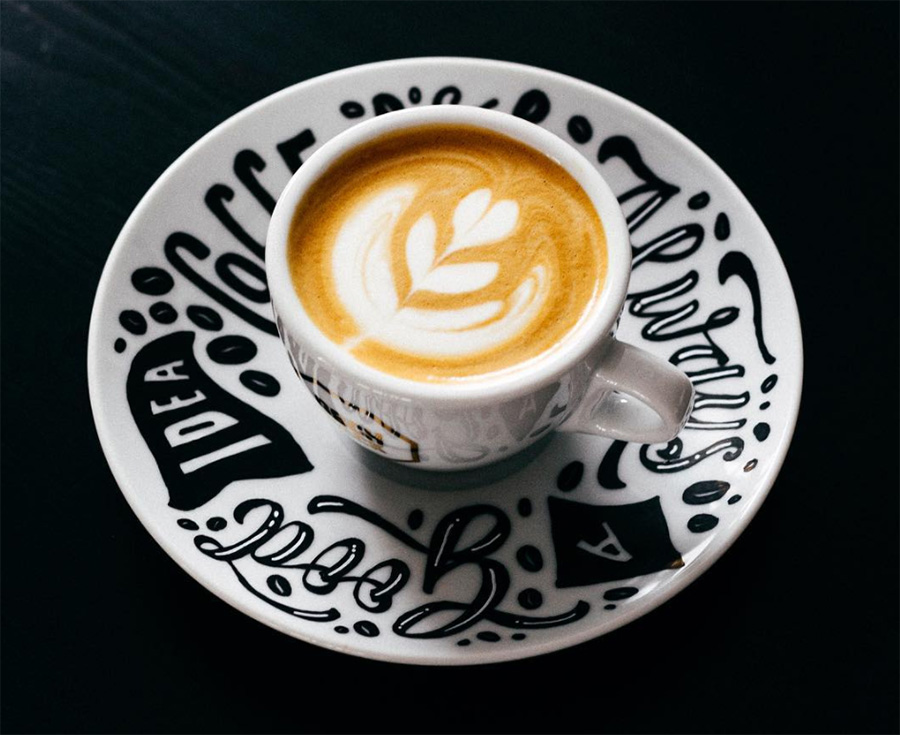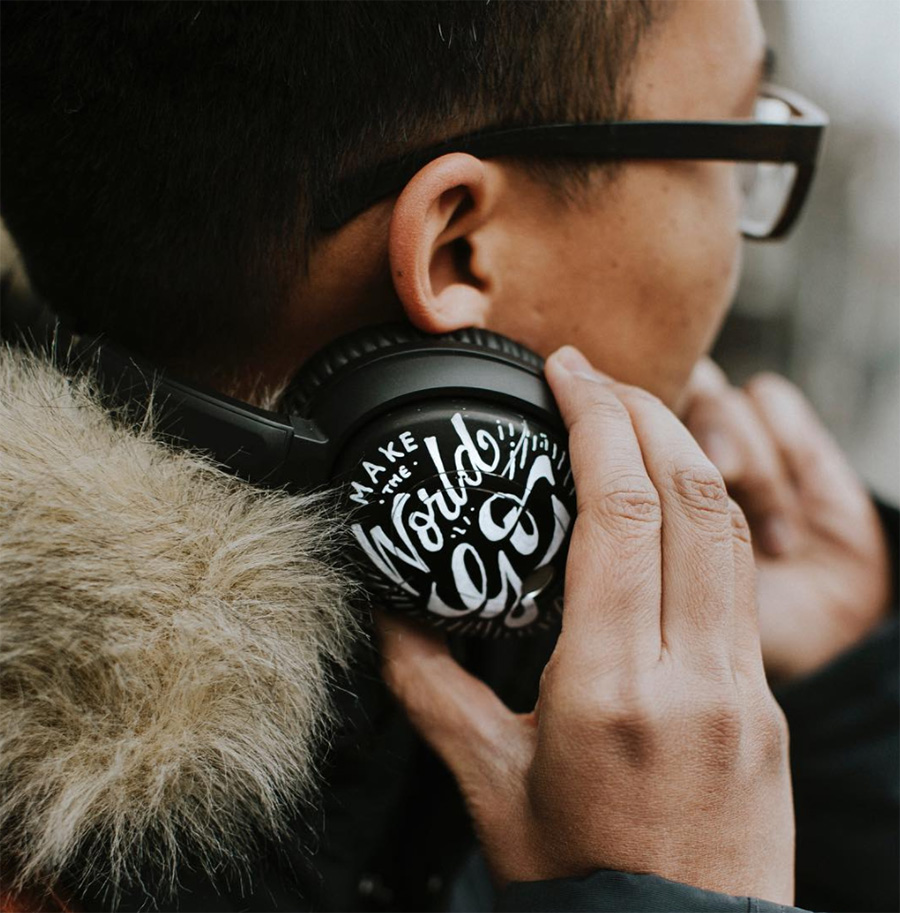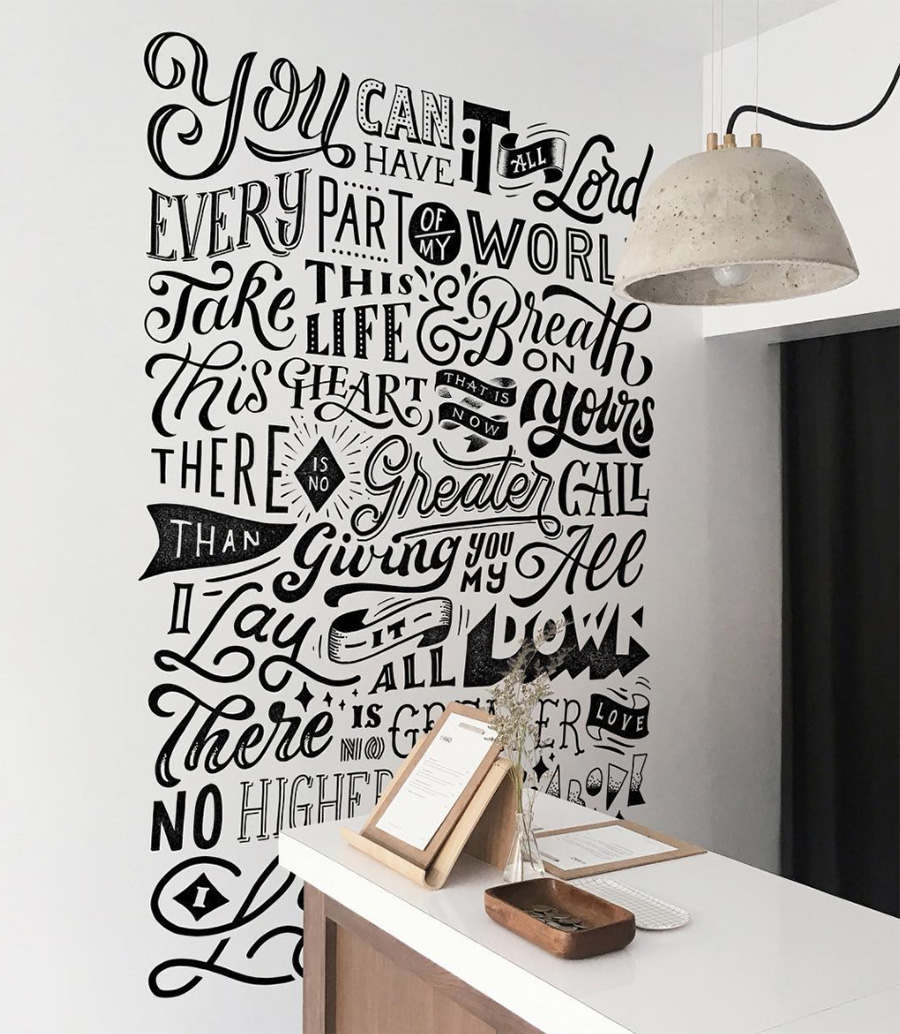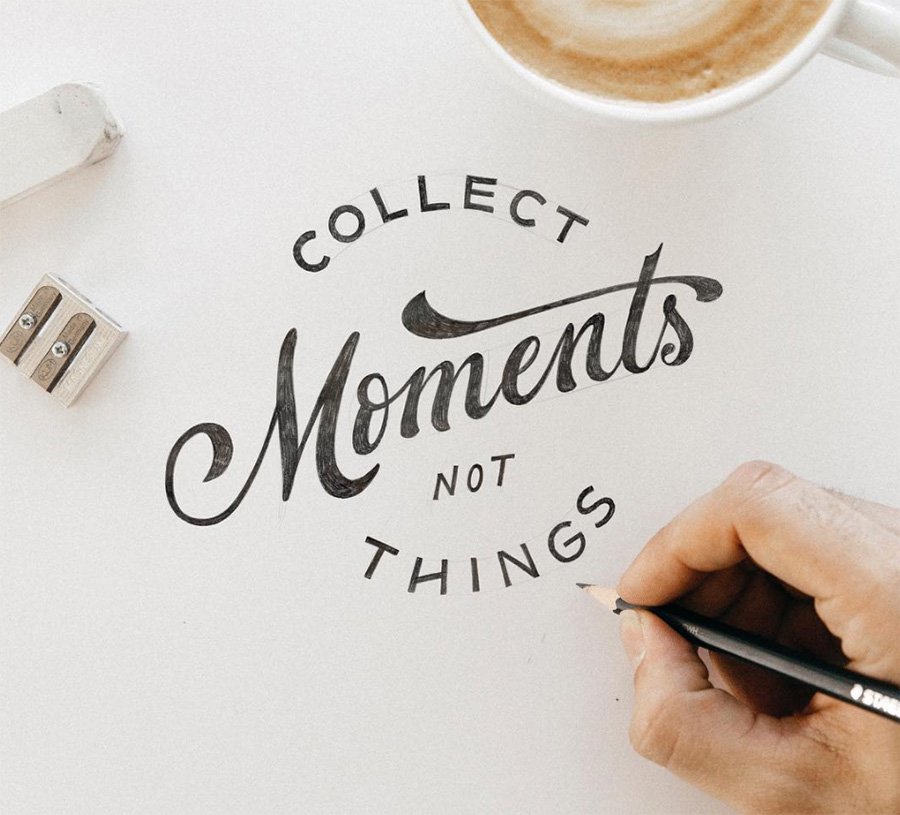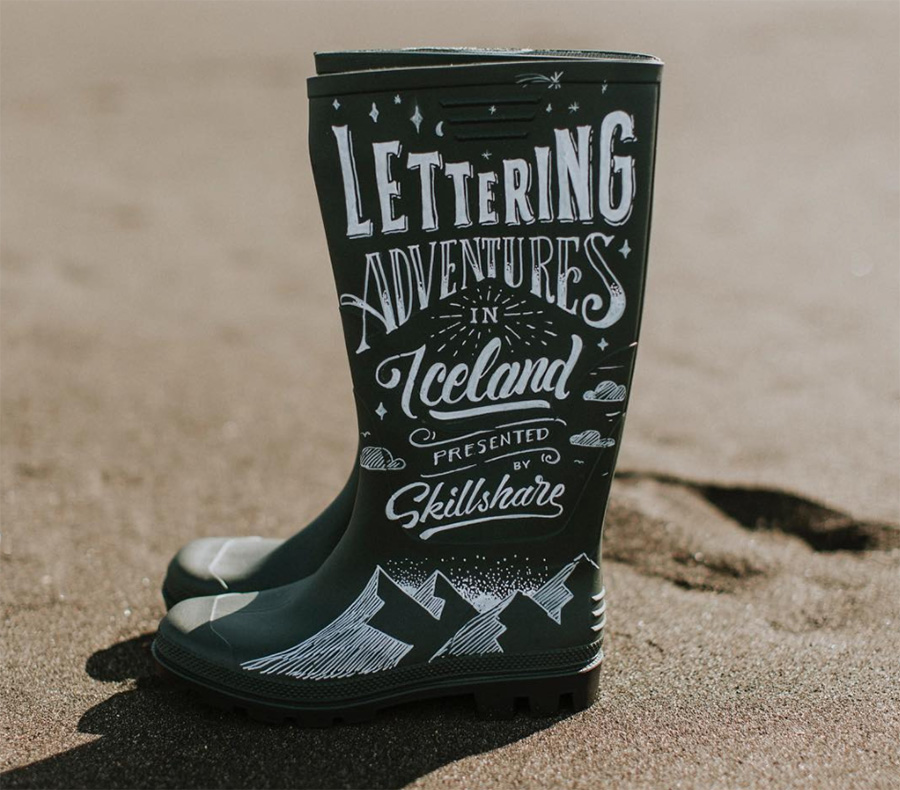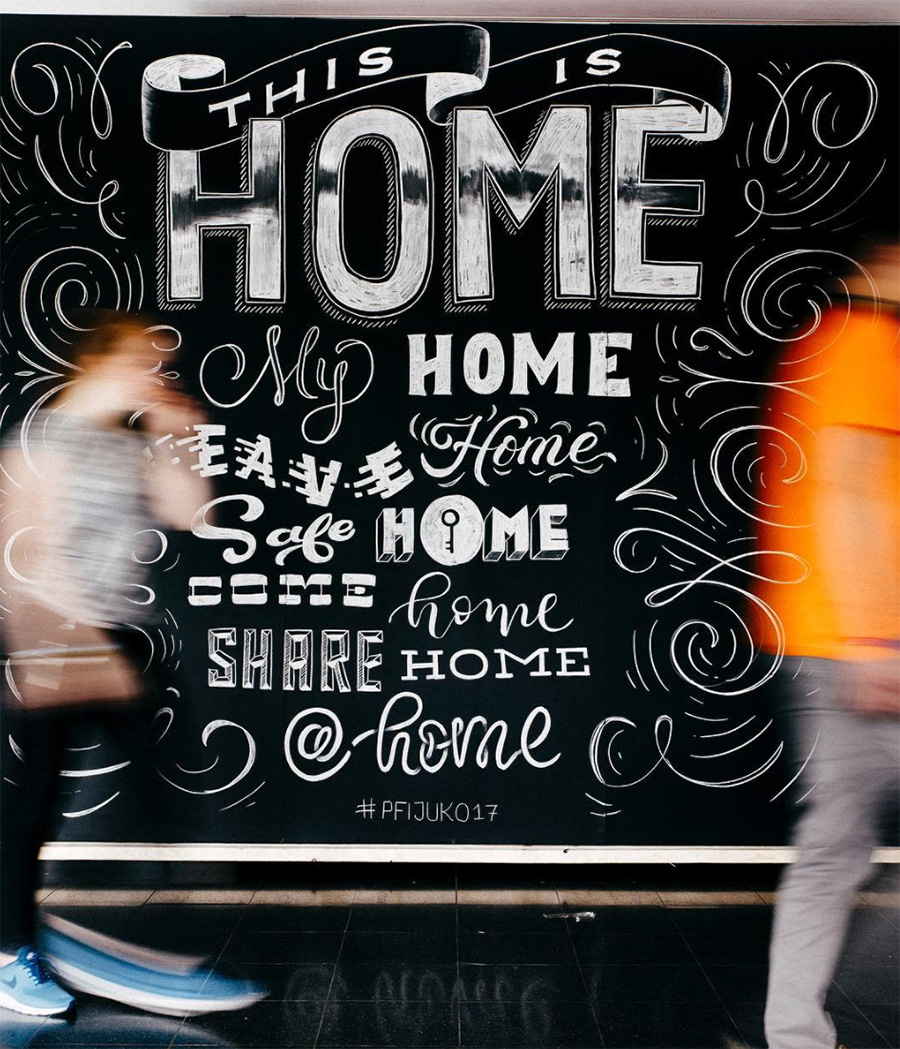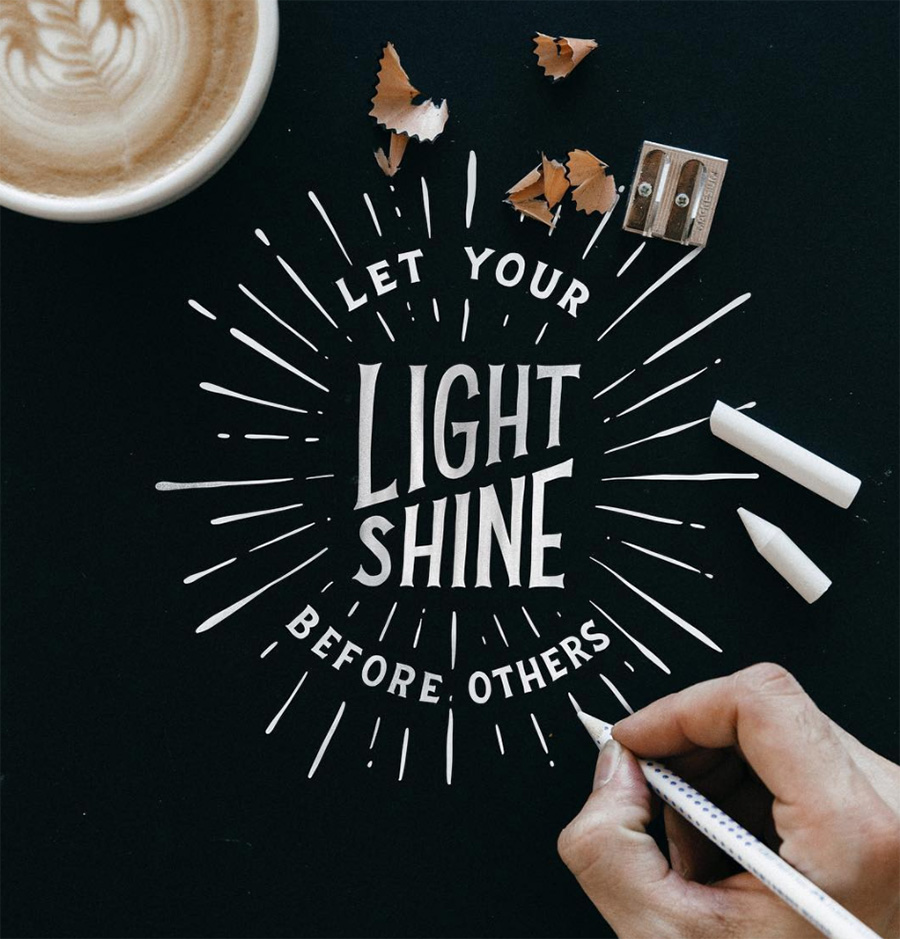 ---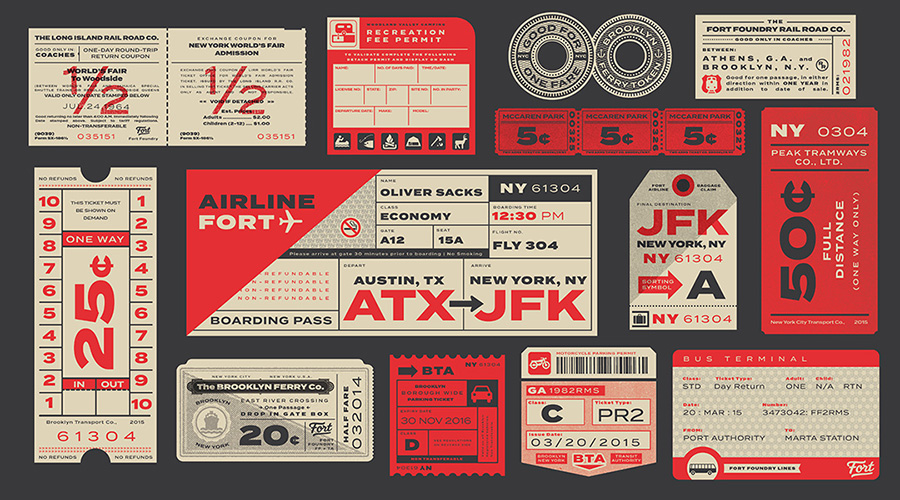 Love these vintage typographic ephemera created by
Two Arms
Inc:
"We are huge type nerds and of course jumped at the chance to go crazy with this illustration. Termina by Fort Foundry is a typeface inspired by airport terminal type. We took it a step further and included all kinds of transportation."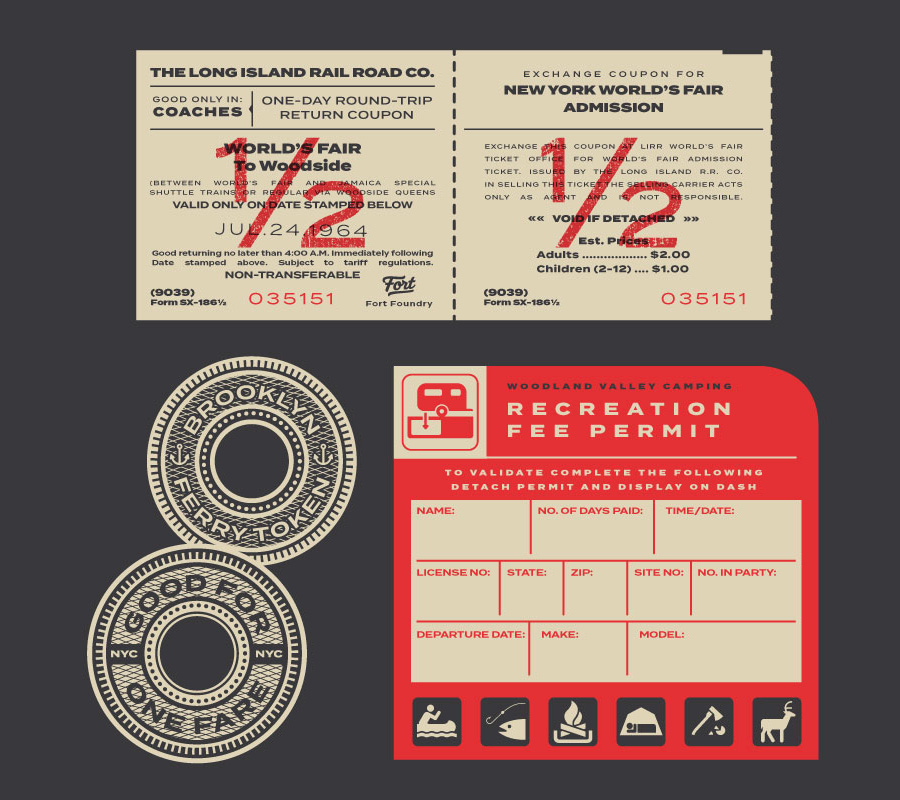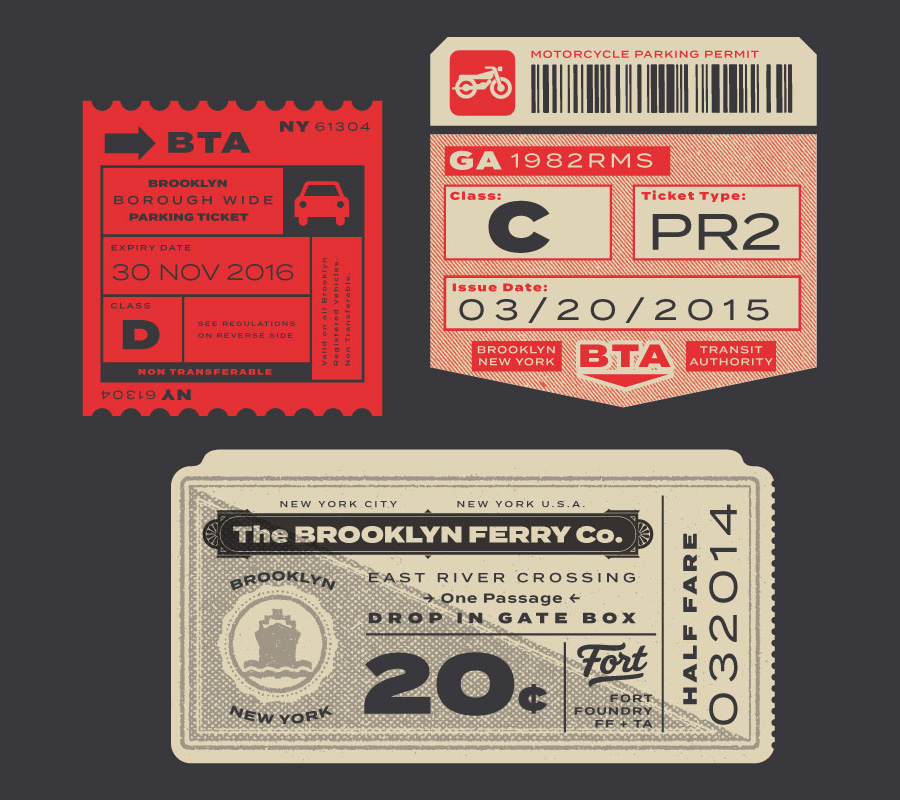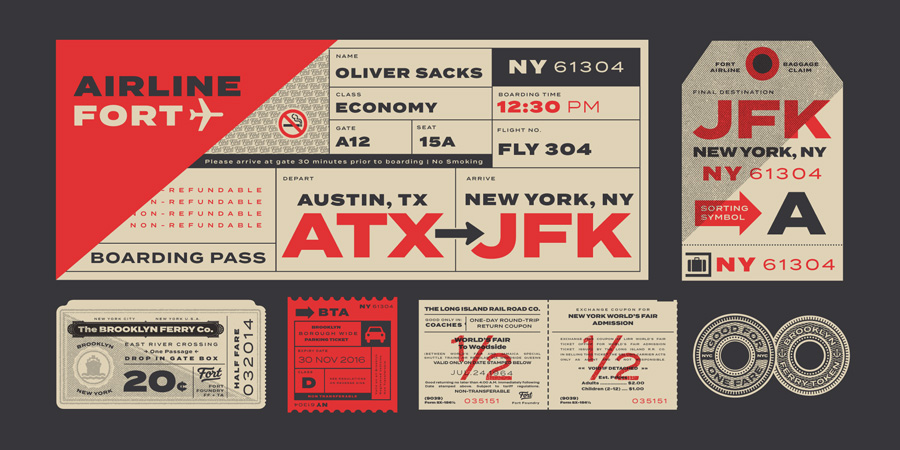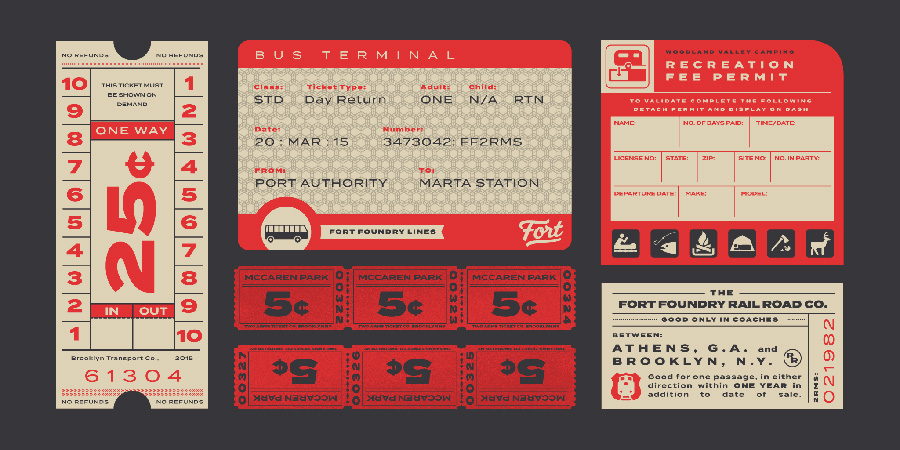 ---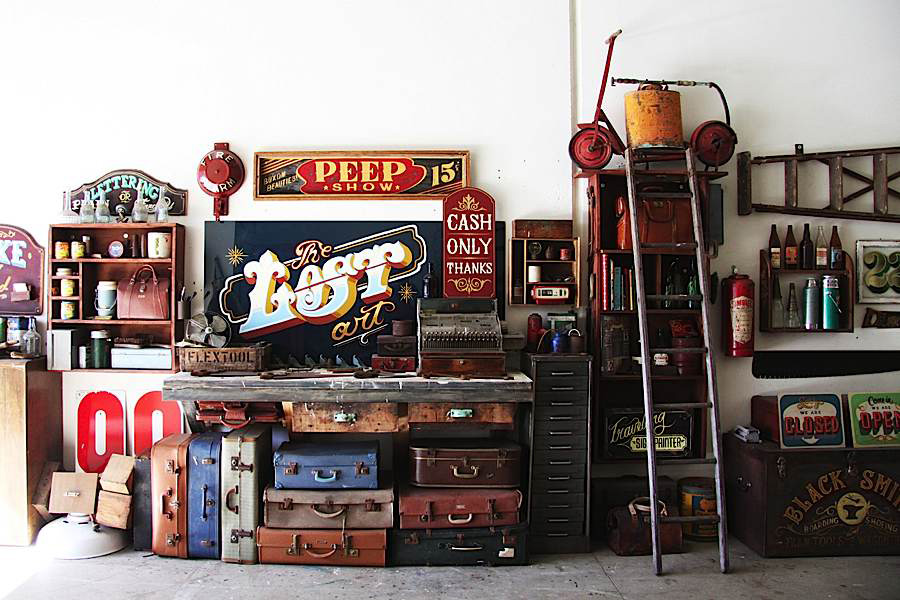 Beautiful things never get old! There is so much information today with social media that we have more chance to miss something that to see it ! Some days ago I discovered these amazing pictures from sign painter Antonio "Tj" Guzzardi workshop following an "archive" post from abduzeedo from 2014 ! Still so inspiring ! The photos are by Tatanja Ross, but the link to her work is broken... Anyway, welcome to TJ world !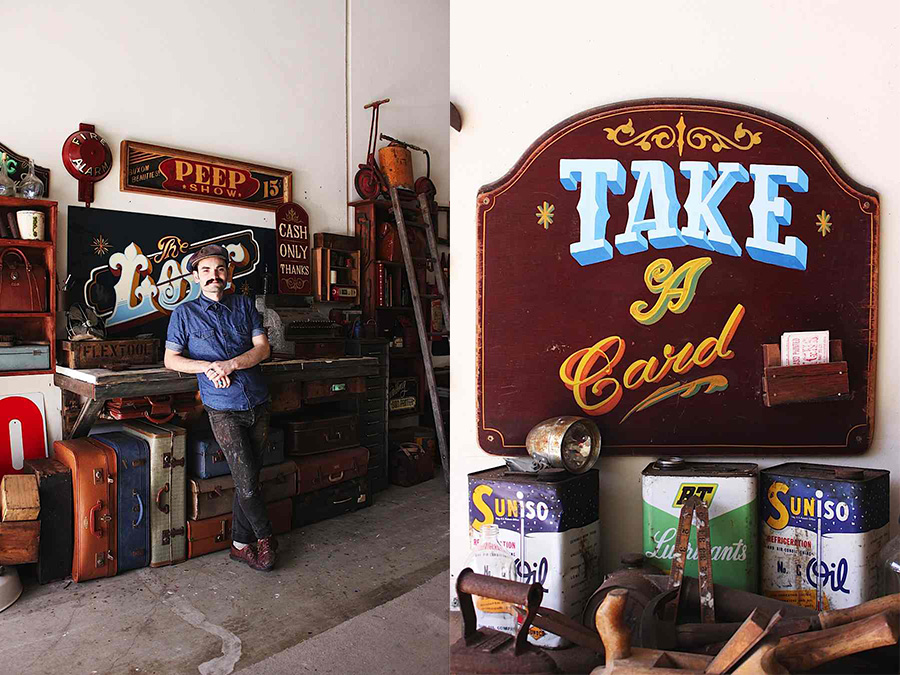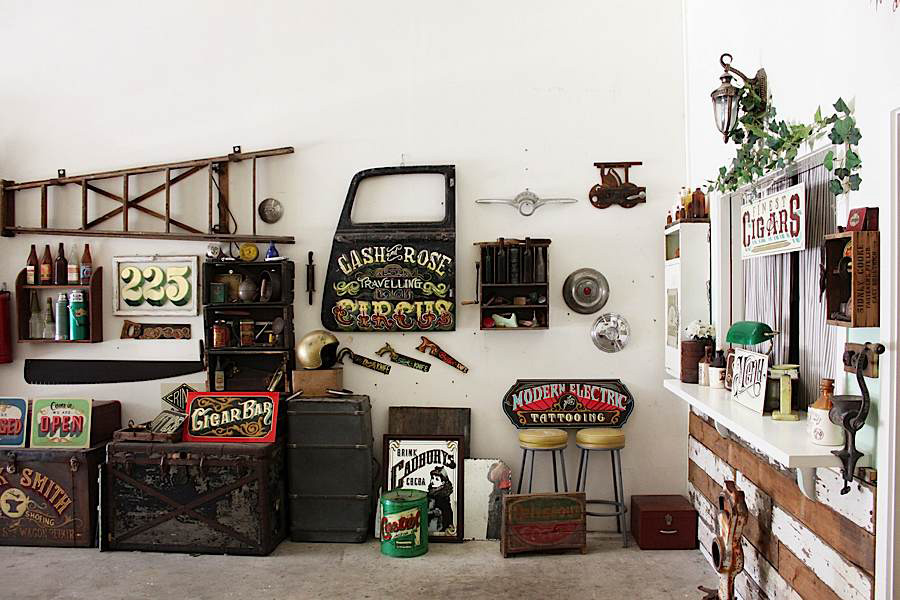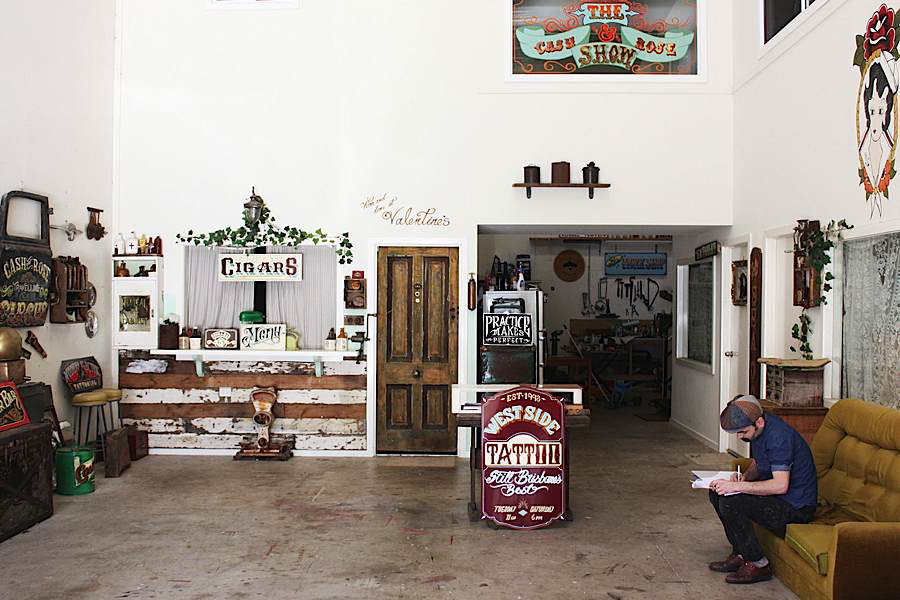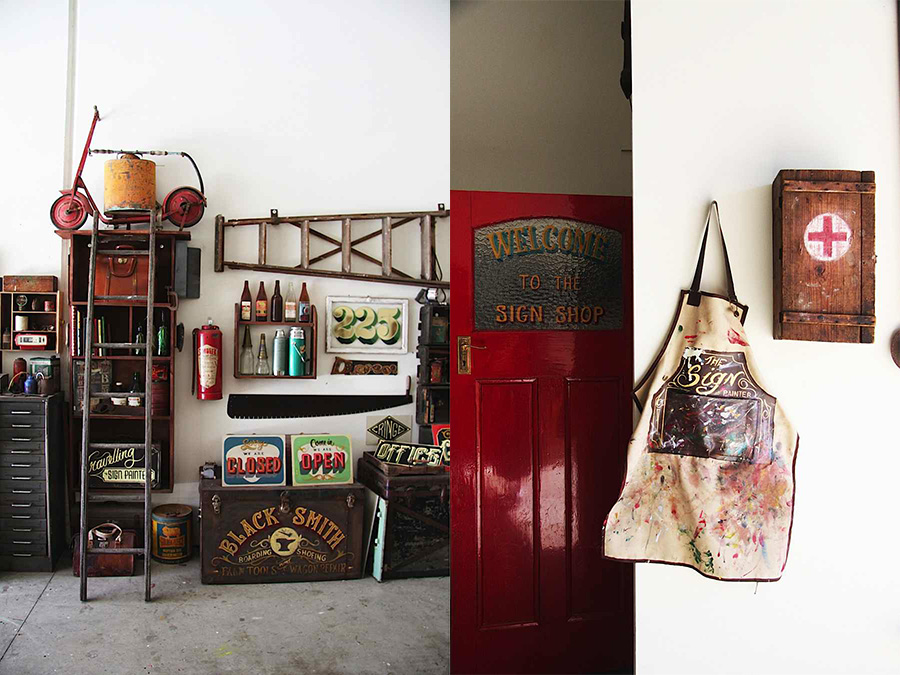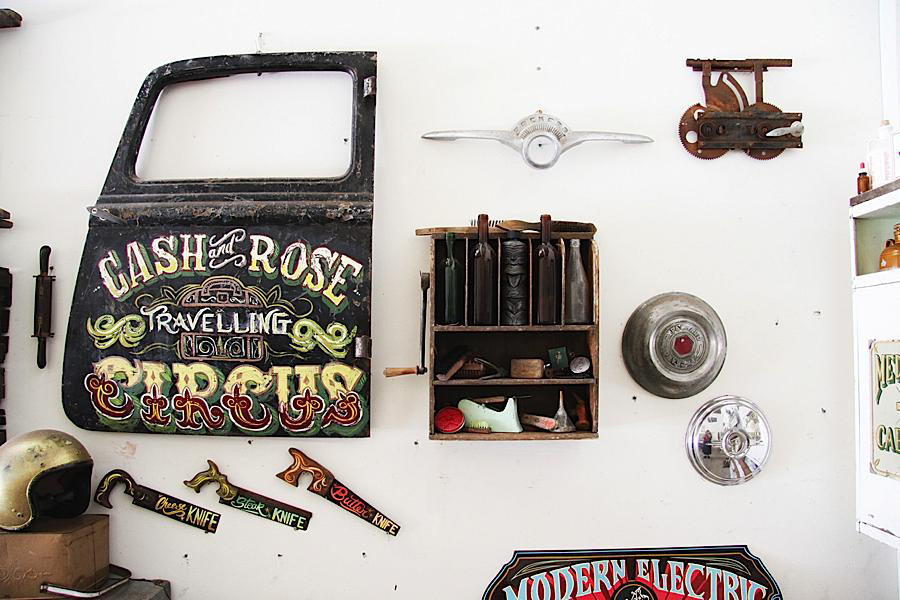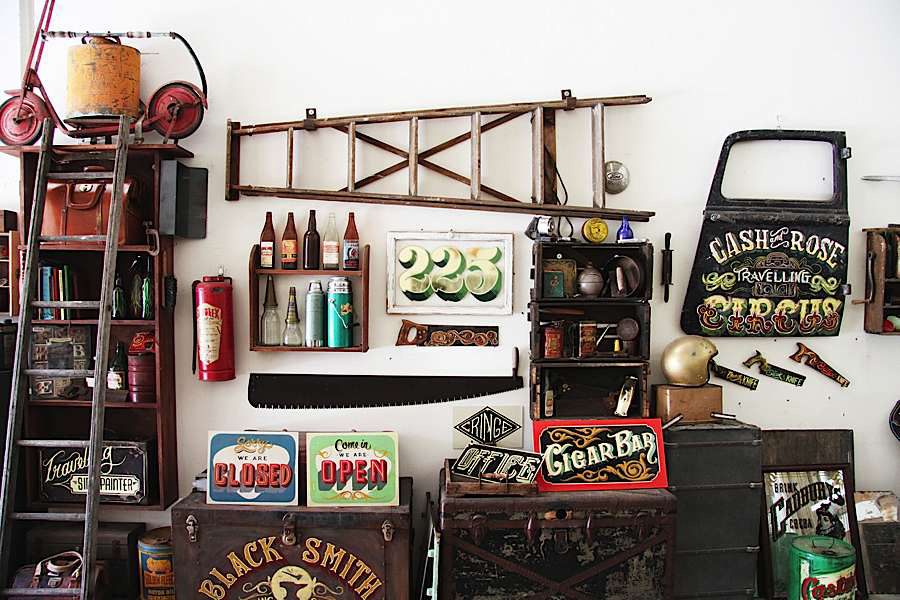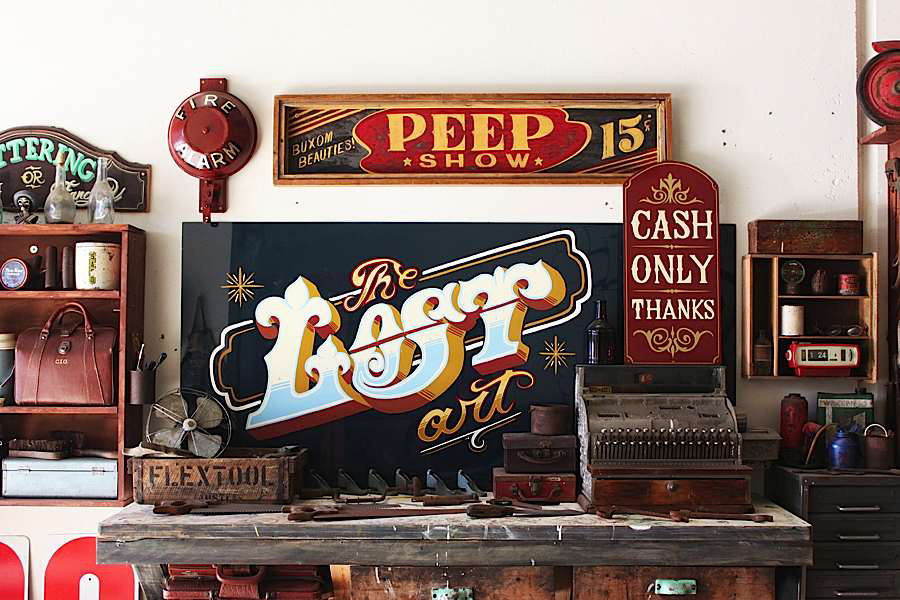 ---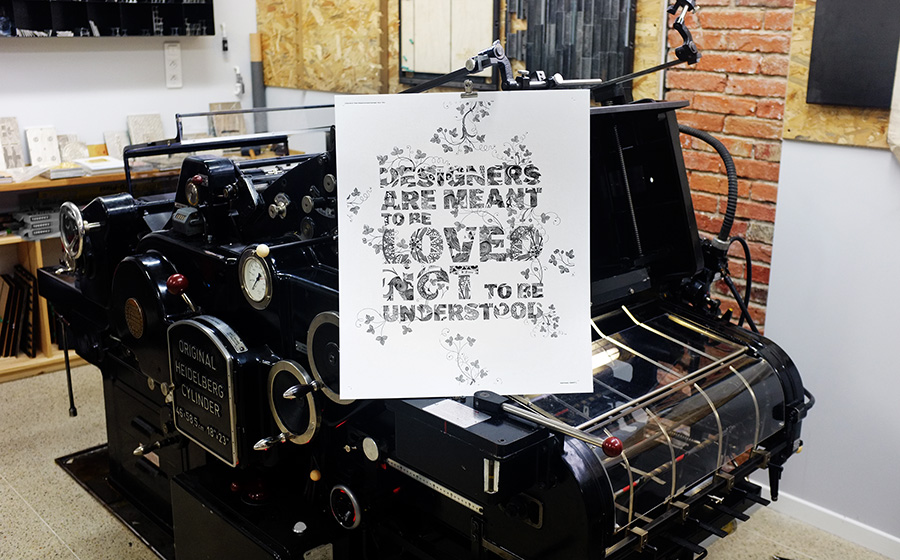 Following the success of the
letterpress calendar
, I wanted to create a set of limited edition posters. As for the calendar, the concept is to create a typographic illustration based on an inspirational sentence about design or creativity.
This was made possible only as I collaborate with Jean-Christophe, the man behind
Studio Pression
. Since we met in 2013, a strong creative relation has begun: his passion and knowledge or the letterpress printing process push me above my creative skills. When I create to visual for this posters, I was not sure how much details could be printed and how it will look like at the end. The result is above my expectation and printed on 350 g cotton paper, the relief is impressive and the feeling of looking at your creation printed in letterpress is unique! The sound of this beast is amazing...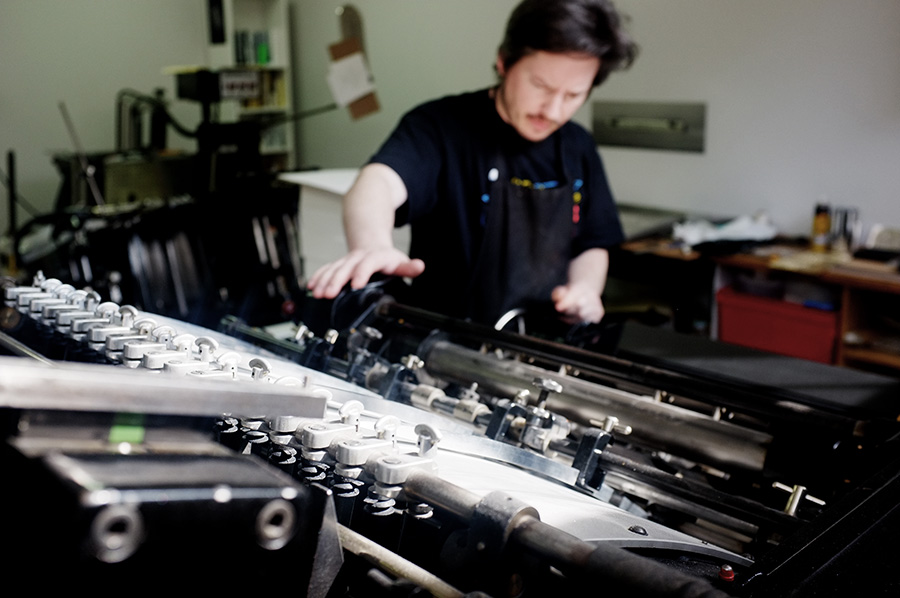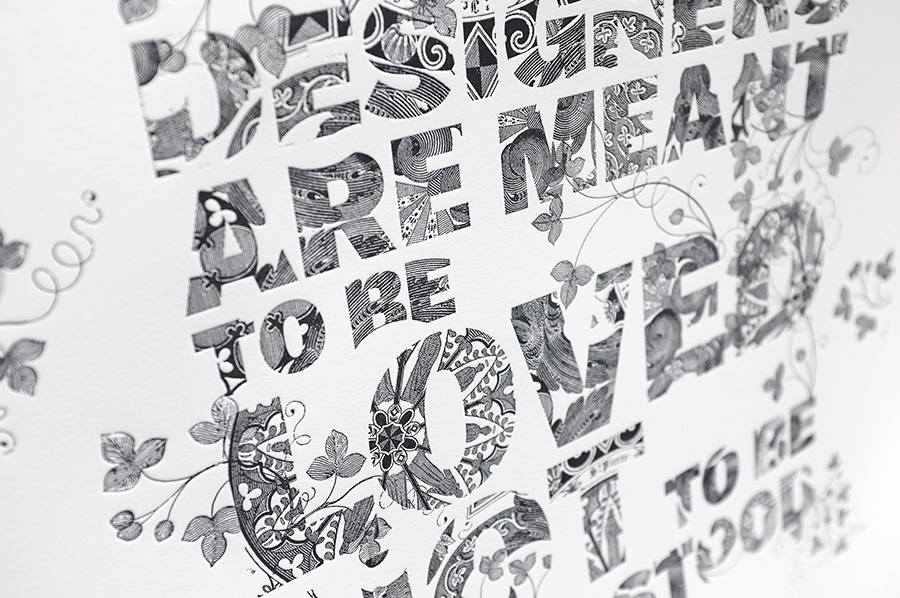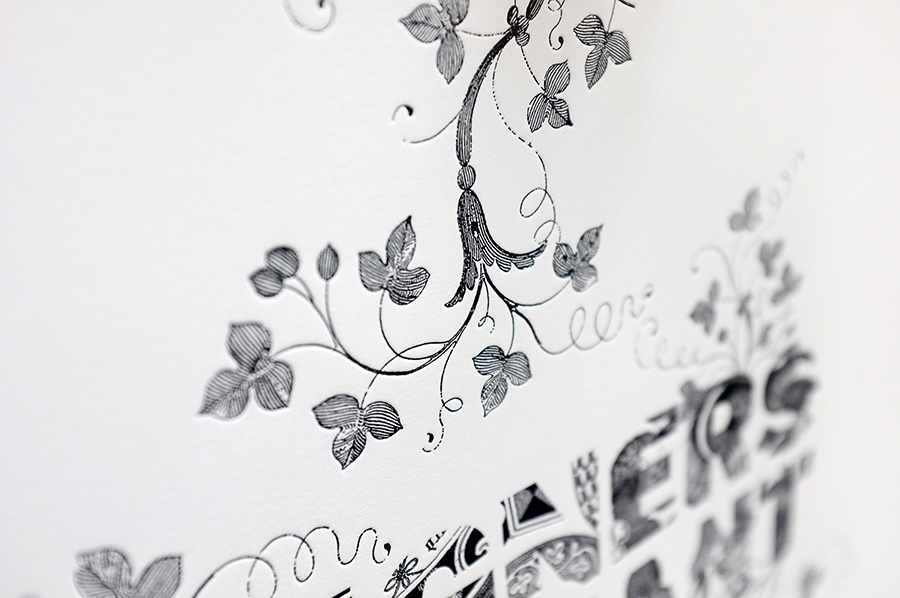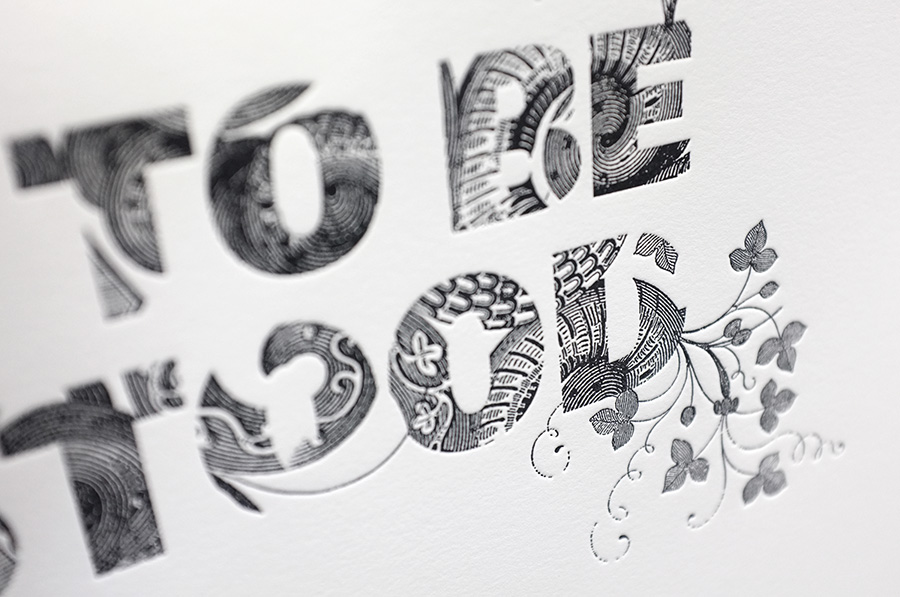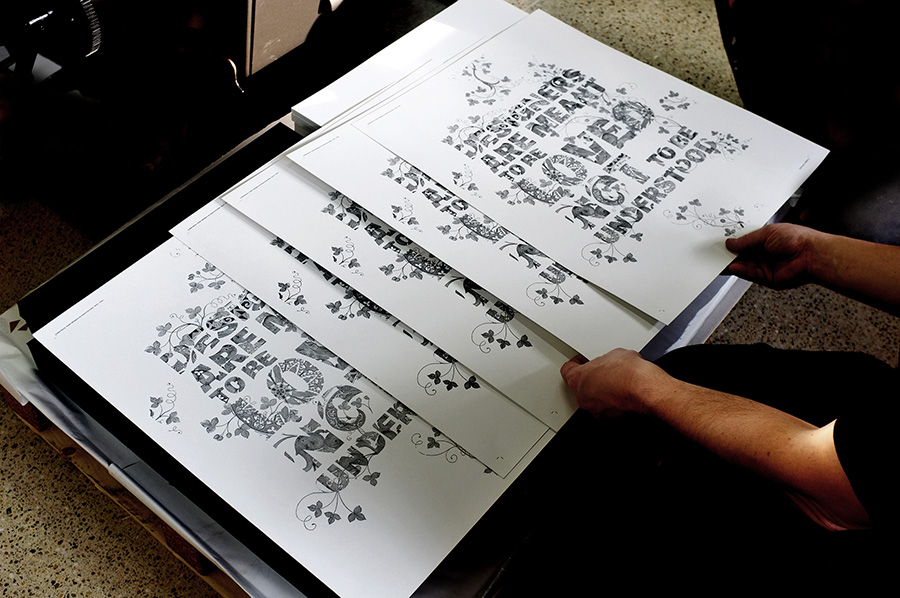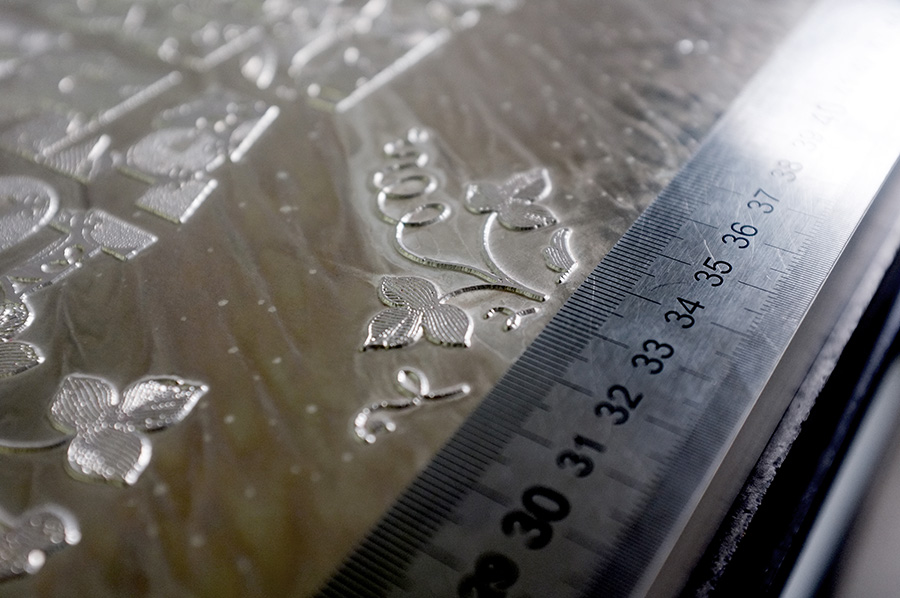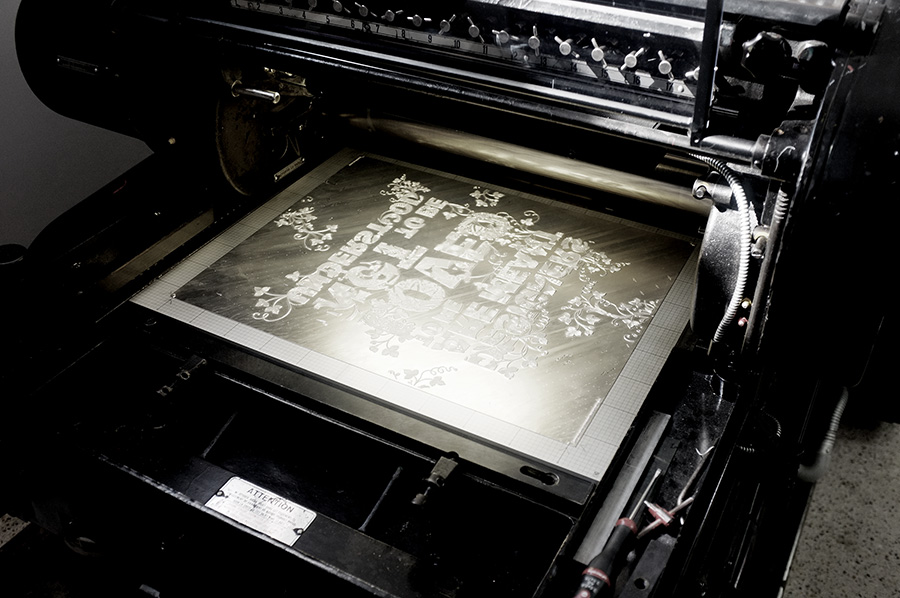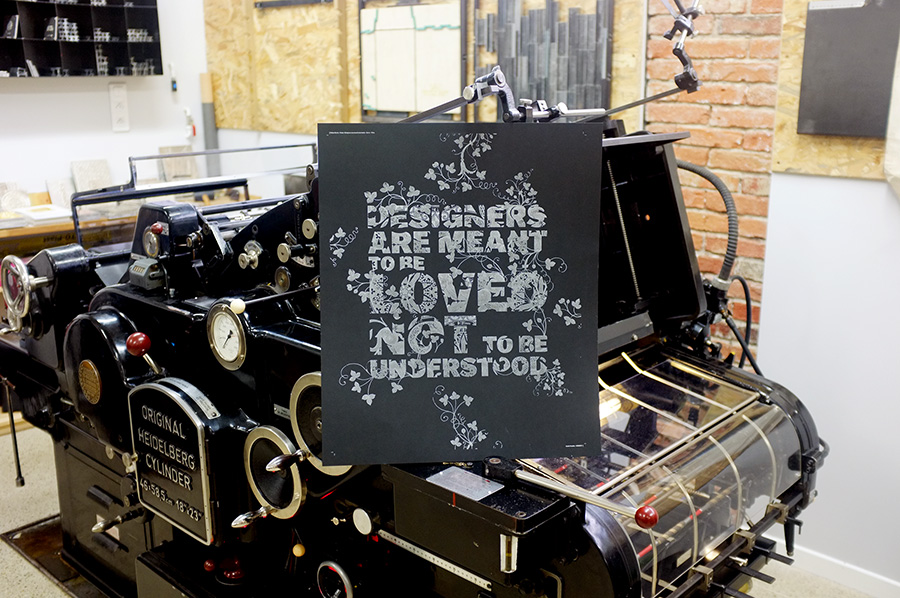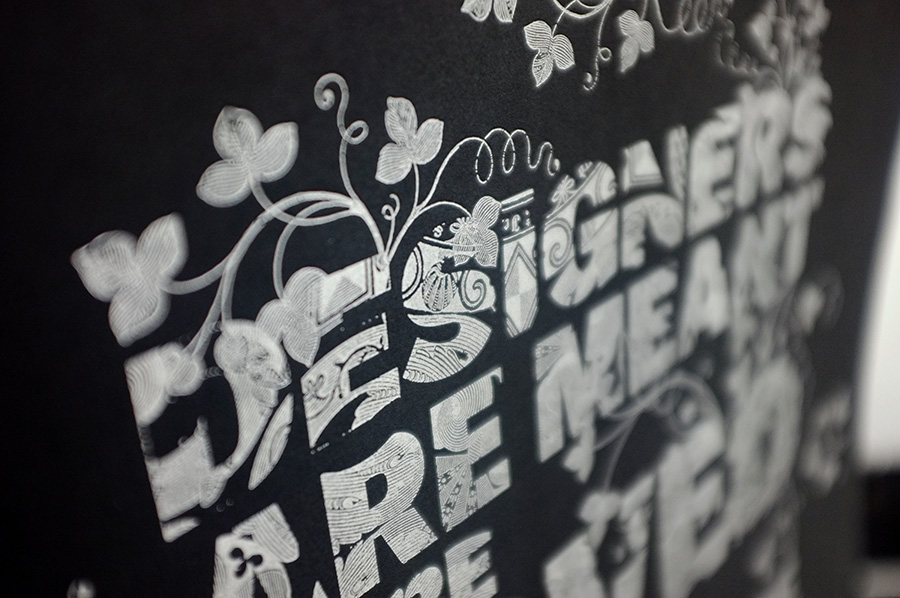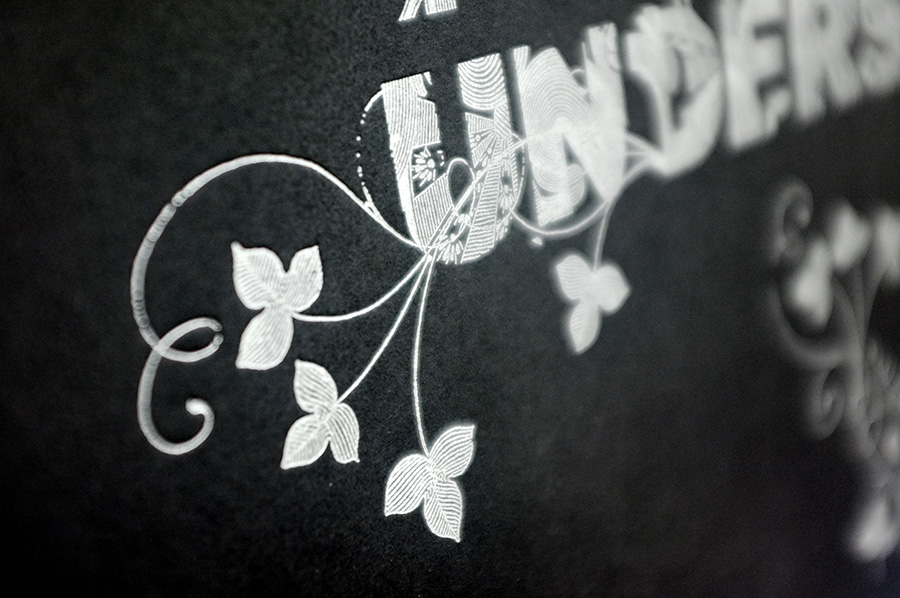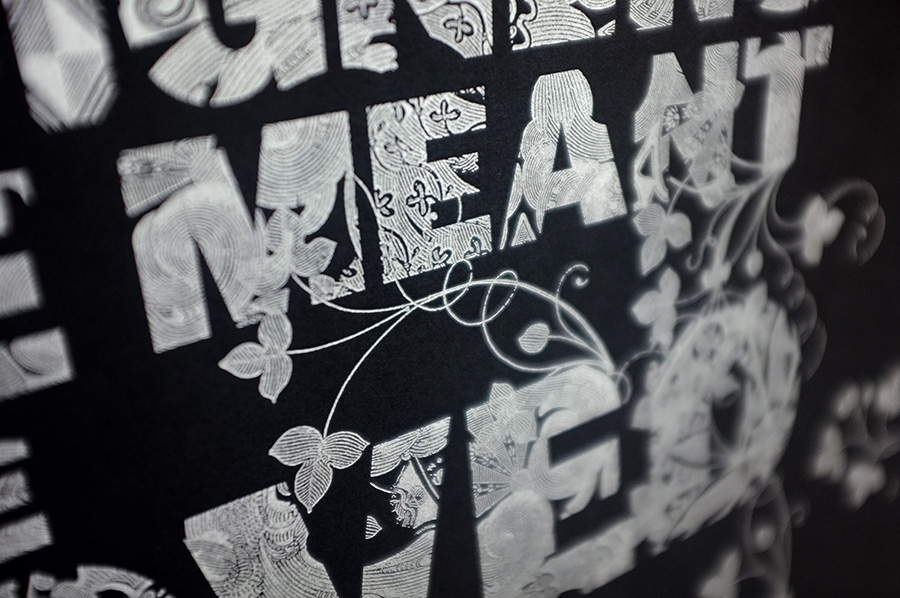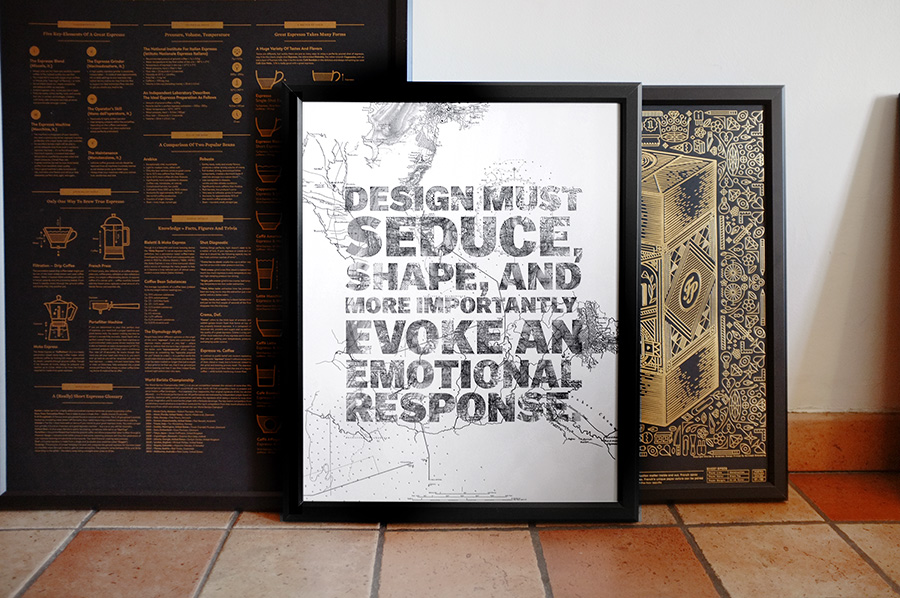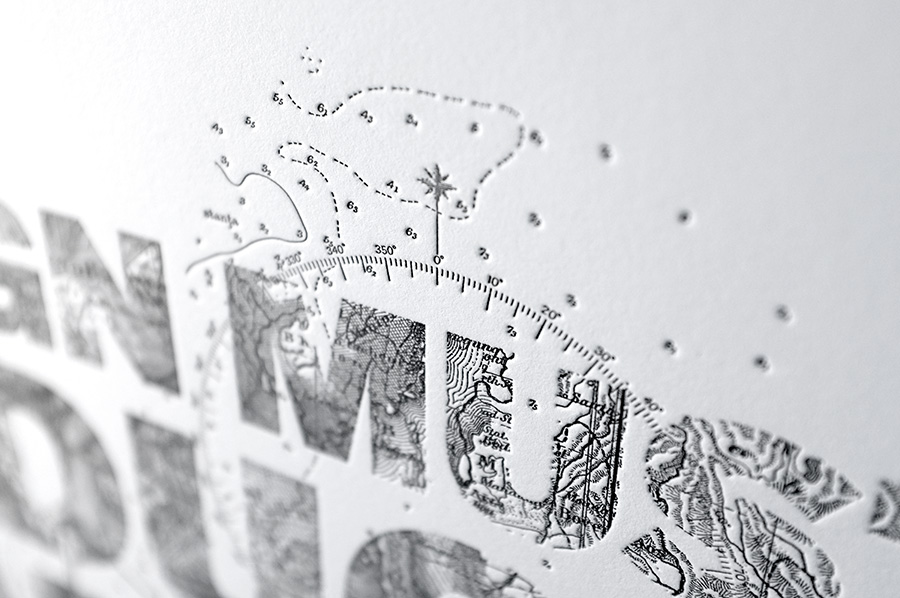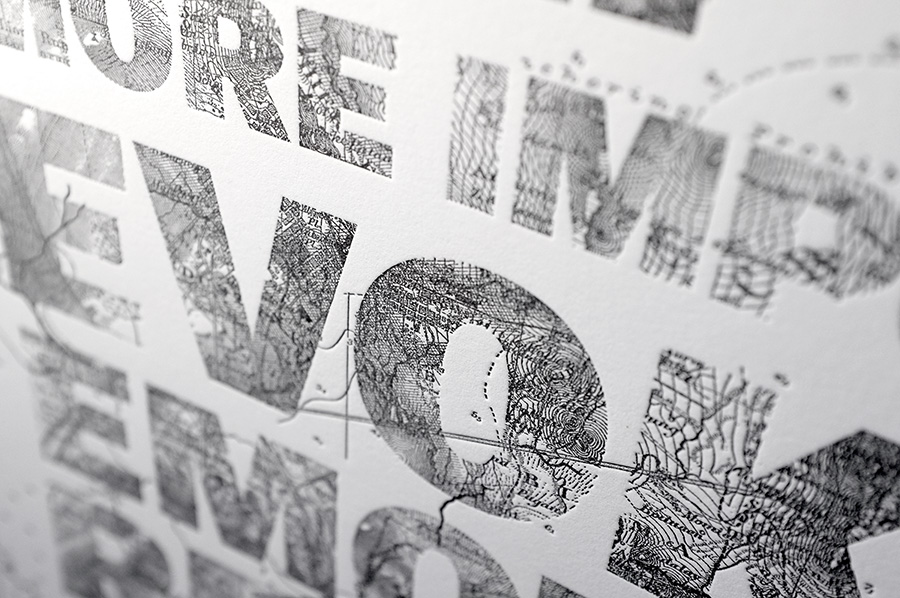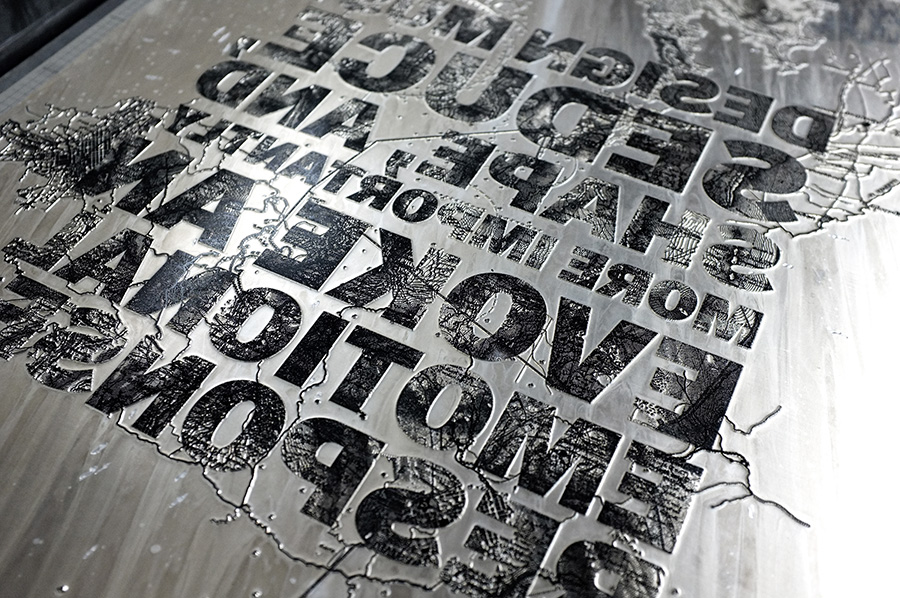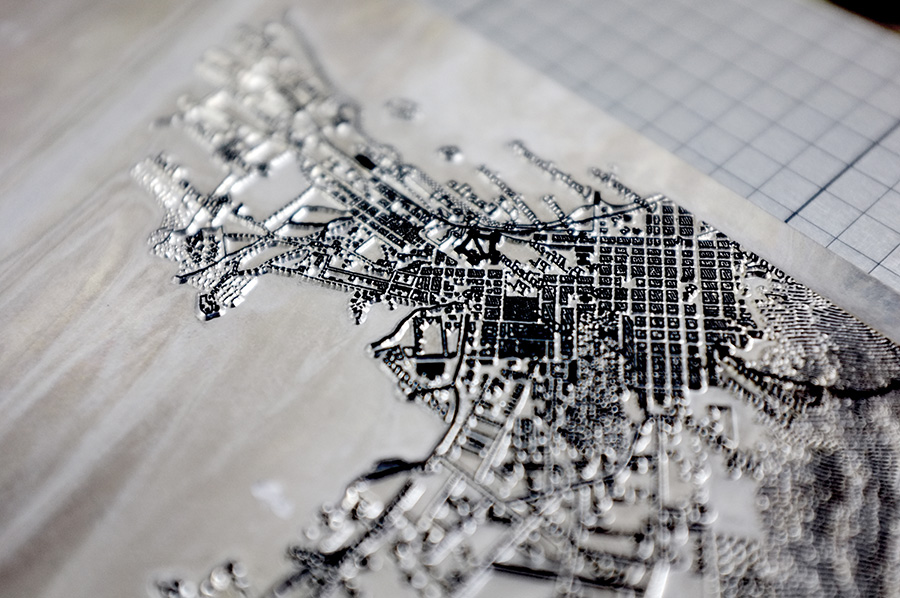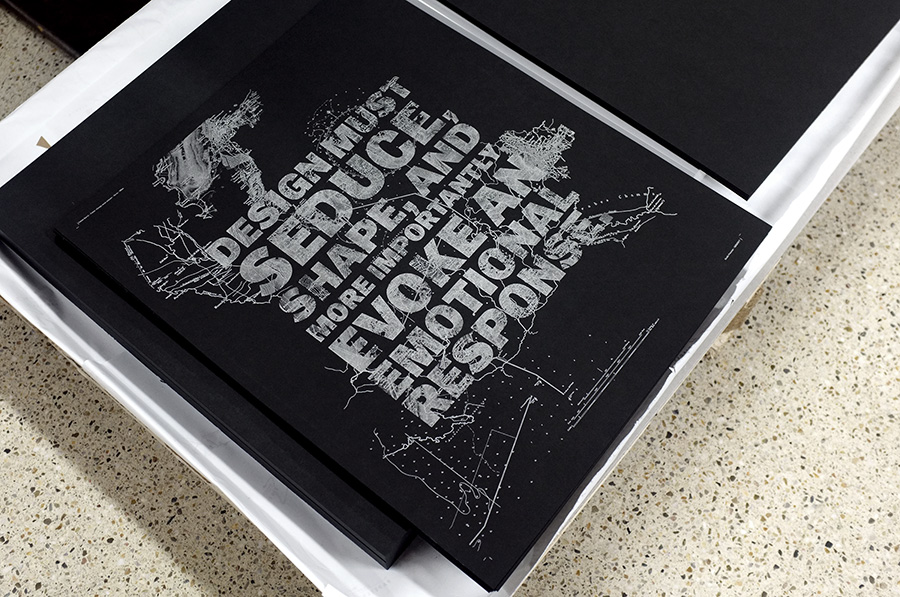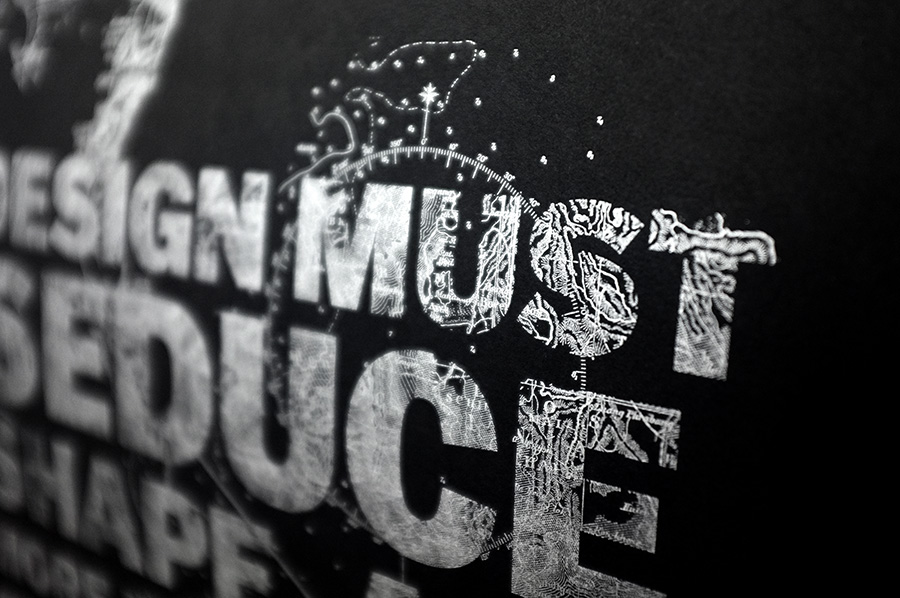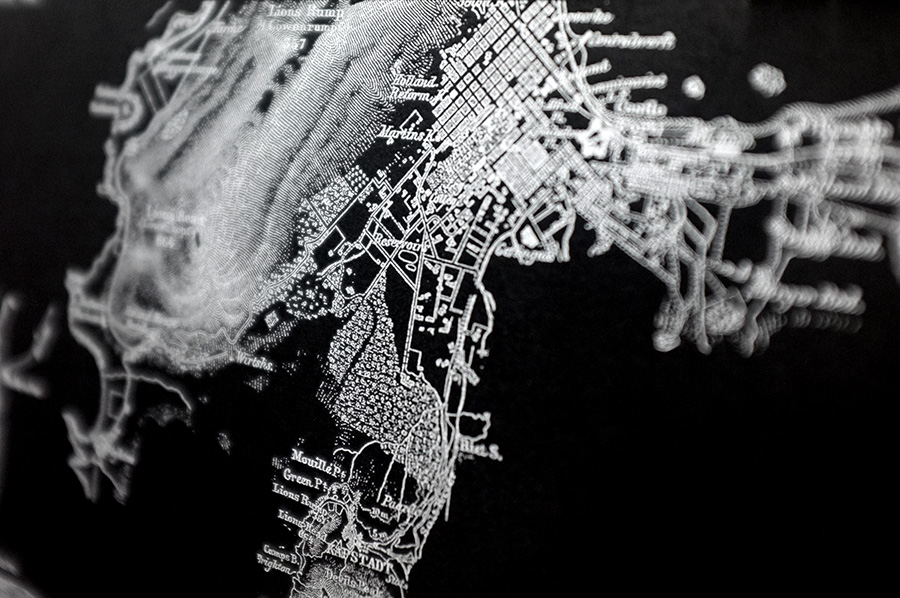 ---
---
---