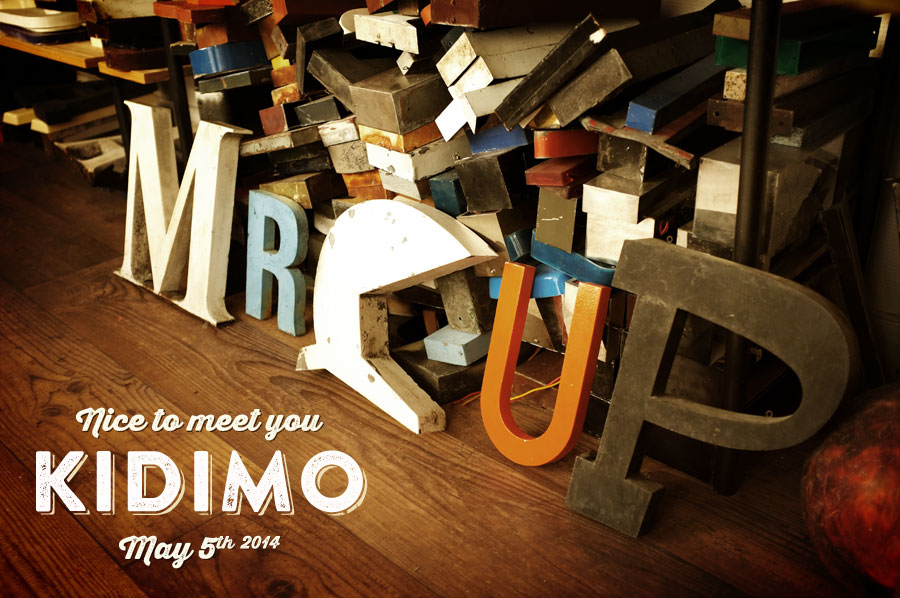 Since my first visit to Kidimo workshop, 3 years ago

,

Nicolas Flachot, who create the project, moved into a space that can accommodate its impressive stock of vintage letters of all sizes! During my last visit to Paris I could explore this new loft.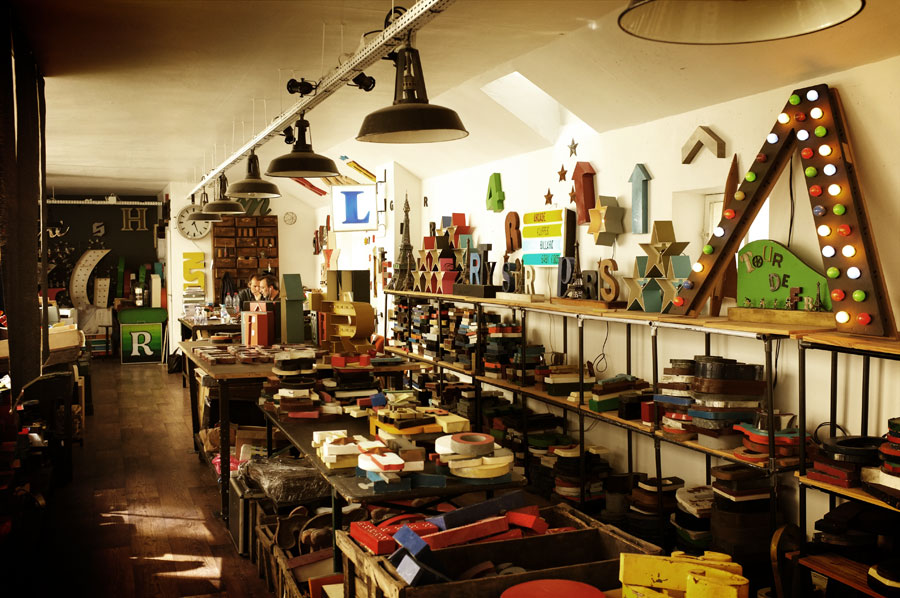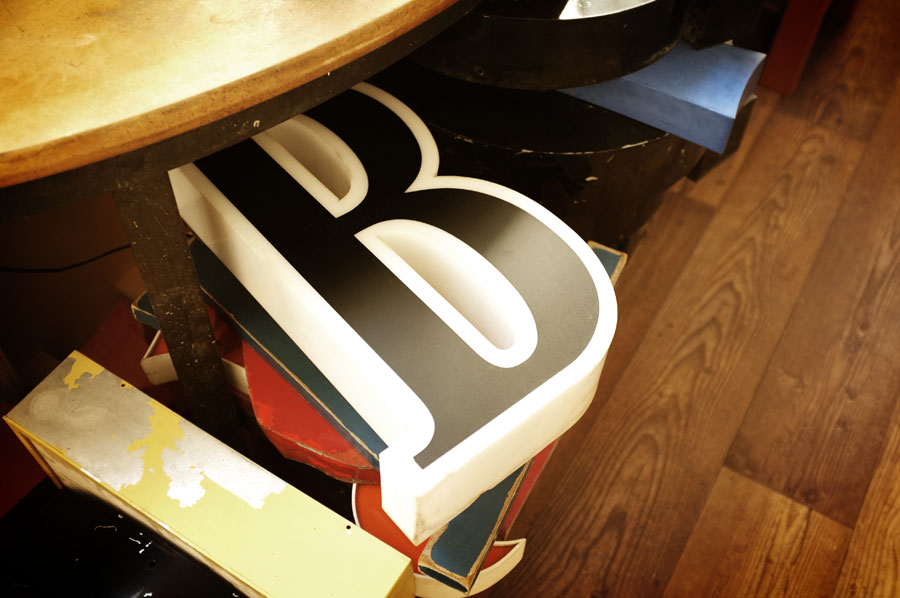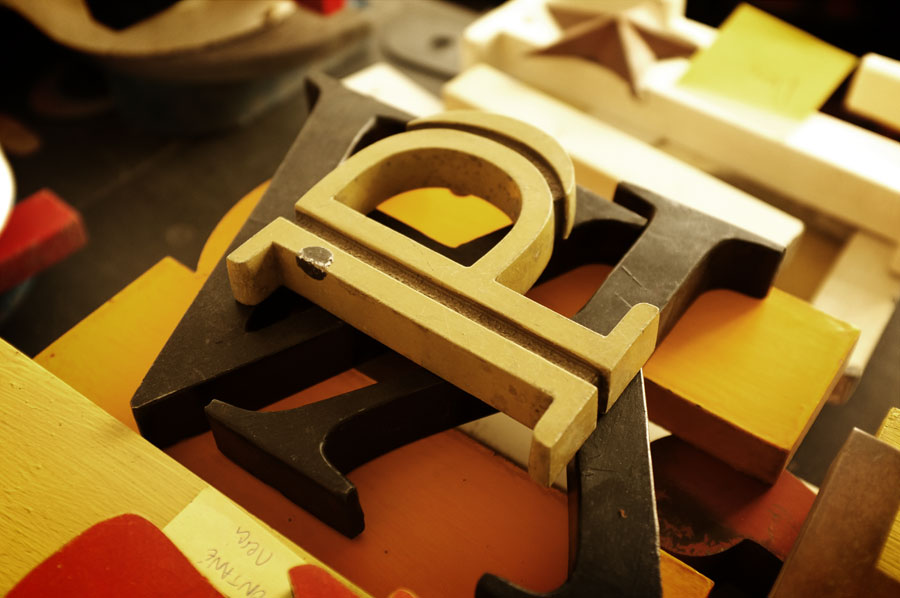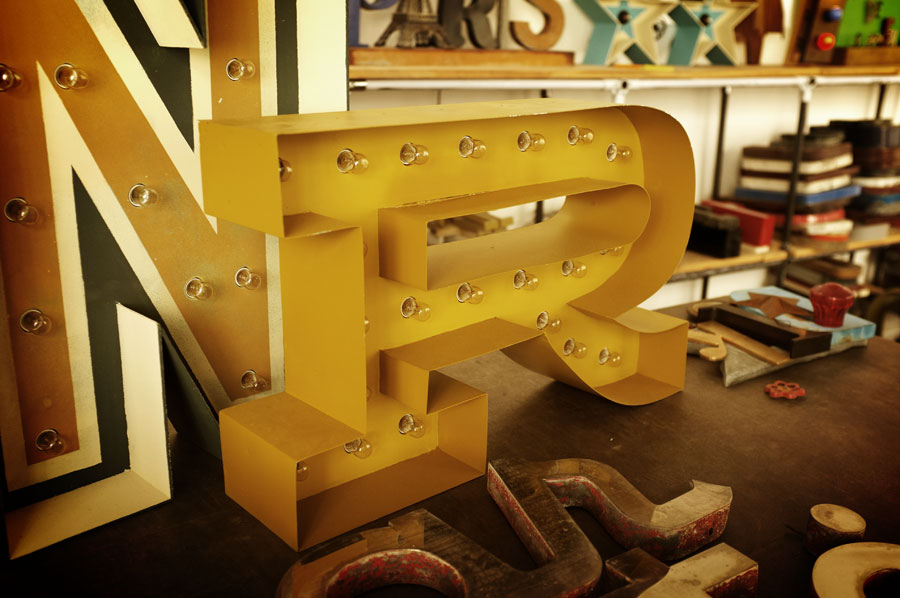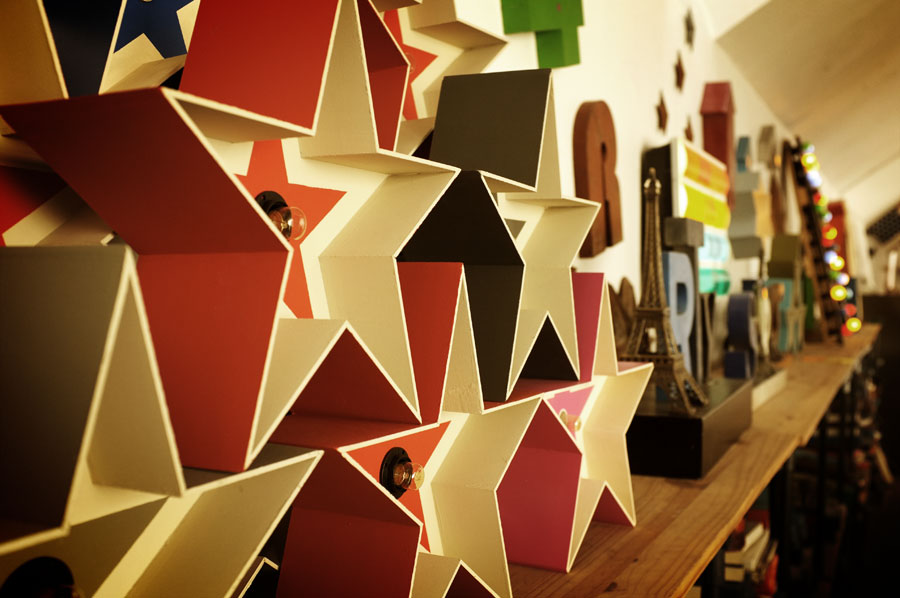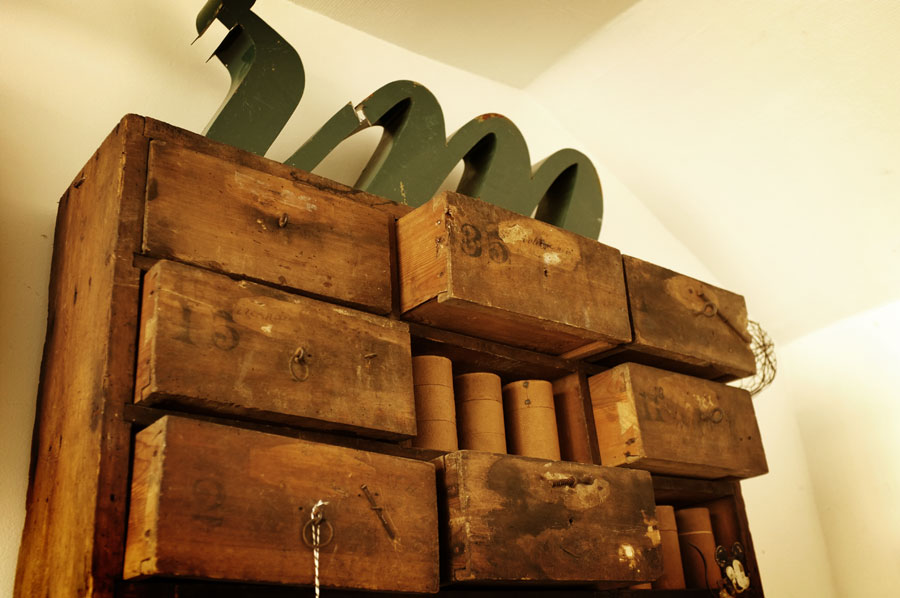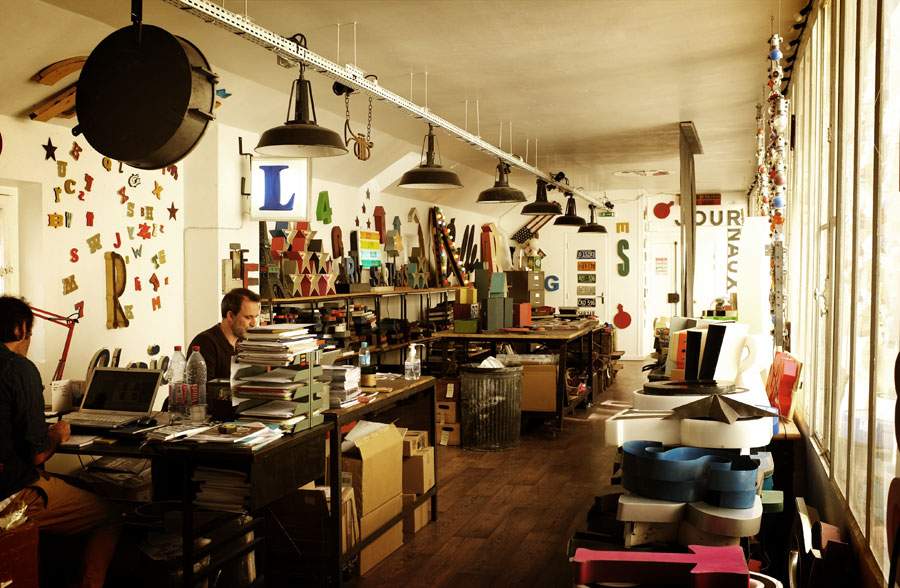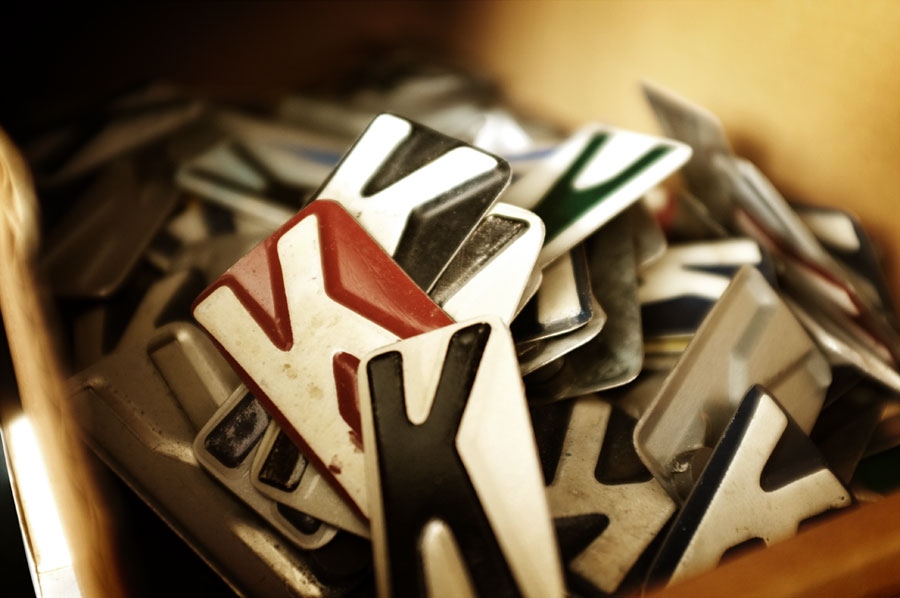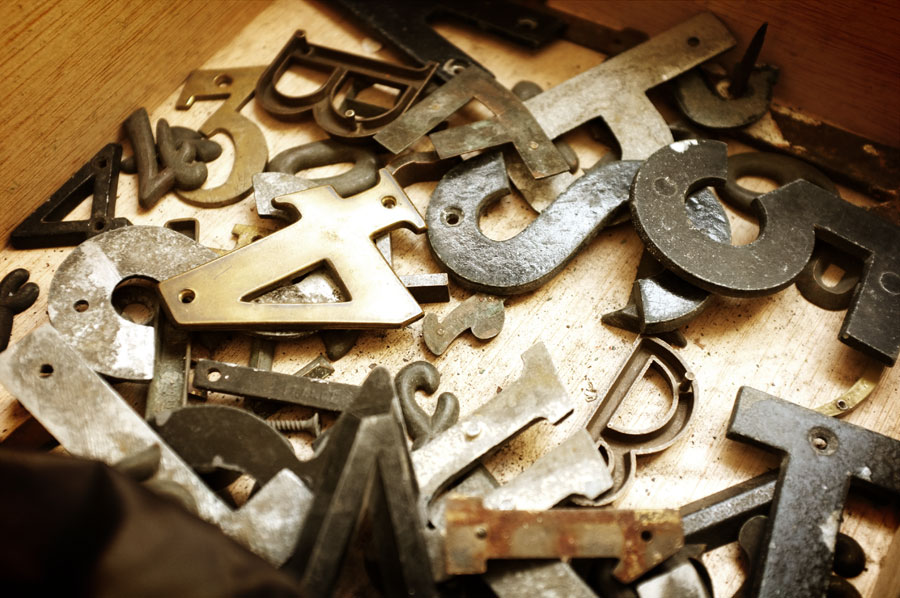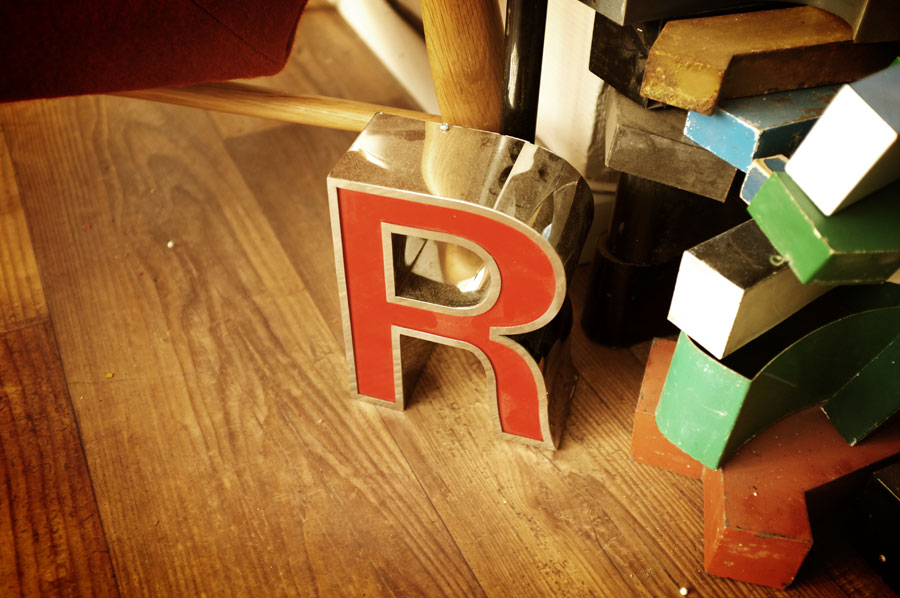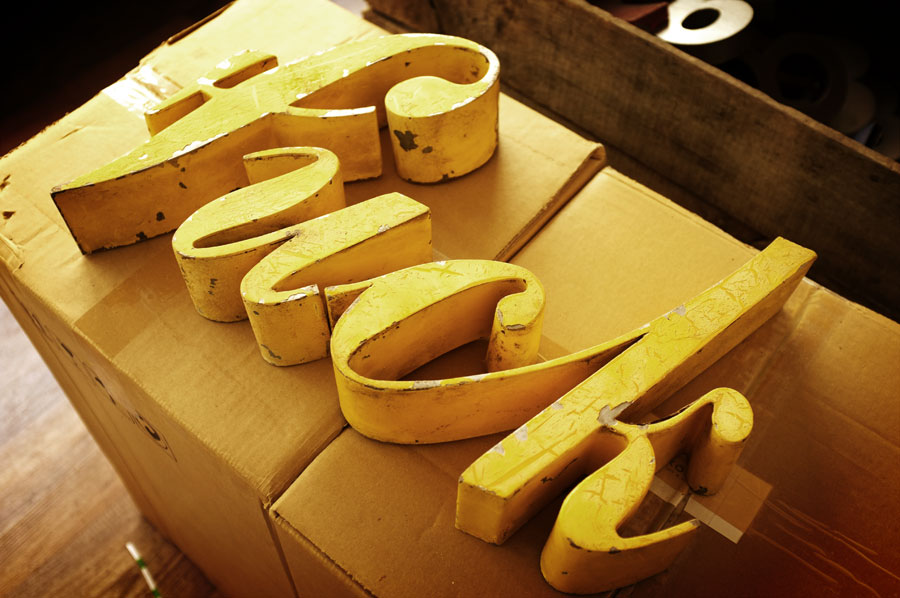 And one time a year, are organized "cleaning days" with everything at 75% off ! It will be next Thursday and Friday, and, for the first time, a special night tomorrow starting at 6PM. The loft must be something with all the light letters on !
Cleaning days
Wednesday june 18, noctural 18:00 to 22:00
Thursday 19 and Friday june 20, 10:00 to 19:00
---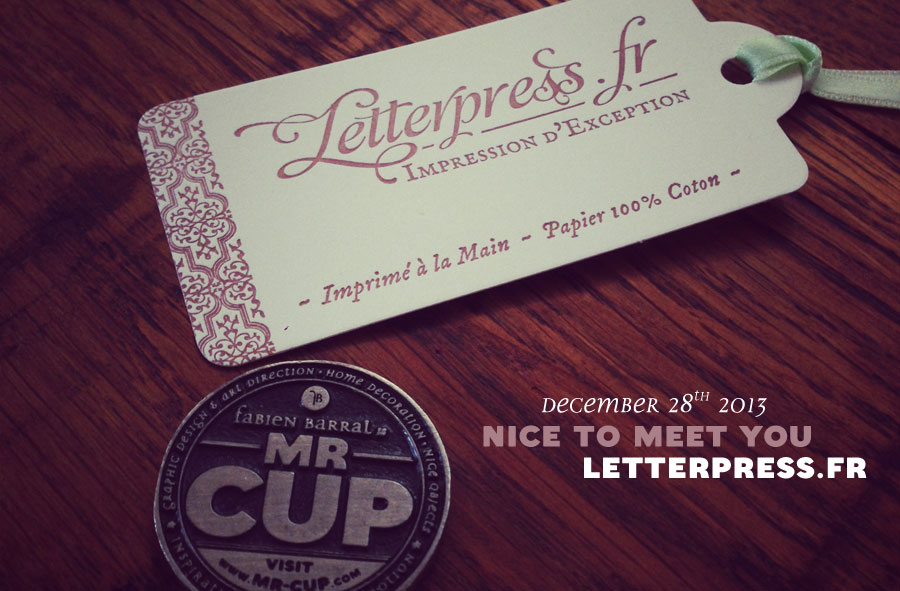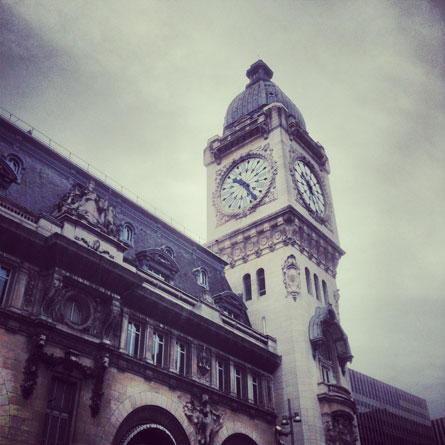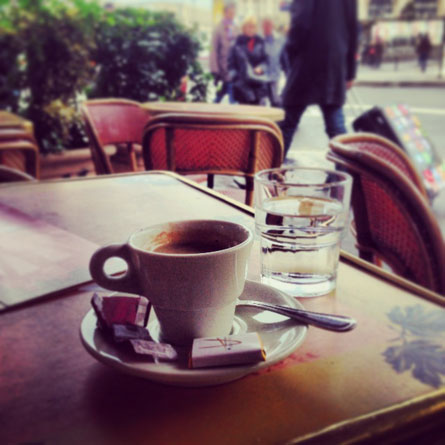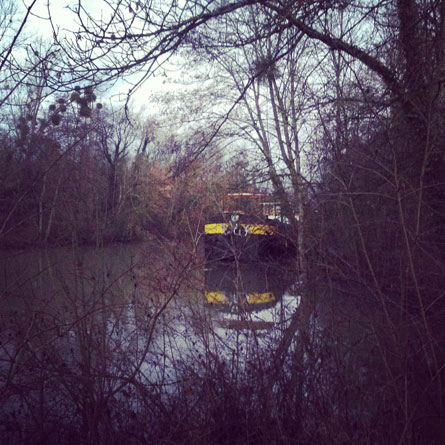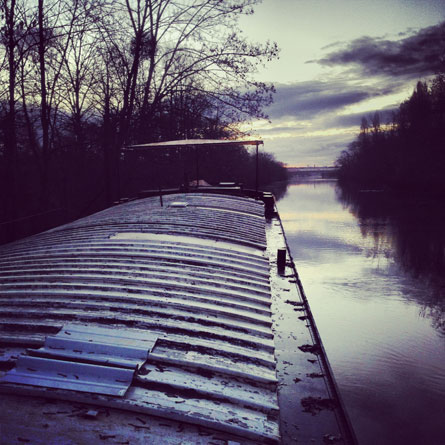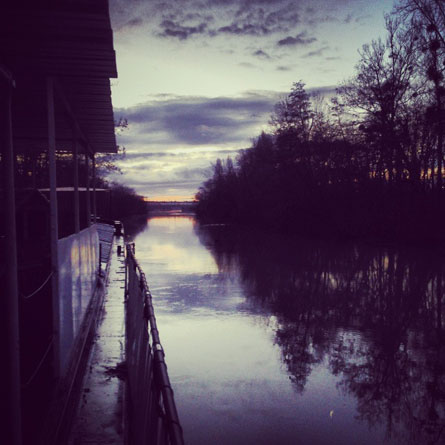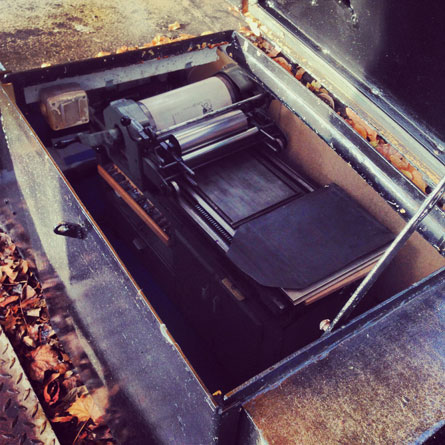 I met Clint 3 years ago during a short time in Brisbane to do a talk, I had the great pleasure to do a typography workshop and print with wood type !
A great time.
Since then, we kept in touch and when he told me that he would be in Paris , we had to see us!
But I did not expect that! I
magine 4 fans of typography and printing on a large houseboat with a printing studio !
Add it a little wine, some design books and it was a beautiful exchange !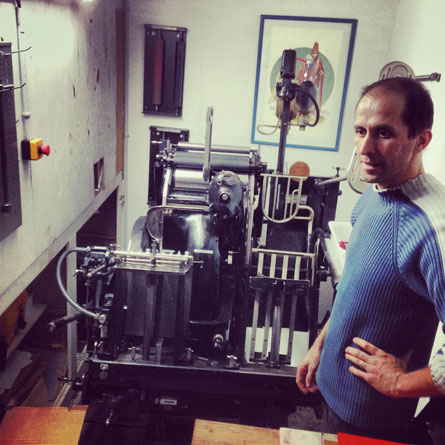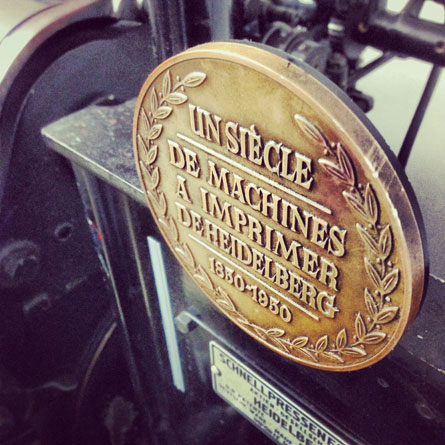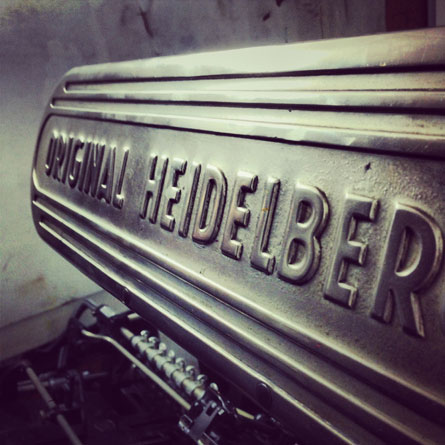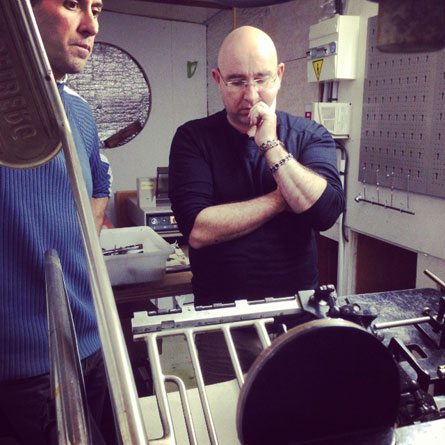 Denis and Mylène spent six months in Australia, that's where Denis is formed letterpress with Clint.
After a career in finance, Denis decided to change his life and get to letterpress !
Mylène is a graphic designer, what a duet!
So he bought the machine, then invited an American printer perfecting his technique !
Another fine example of people who created their life and " when we want, we can !"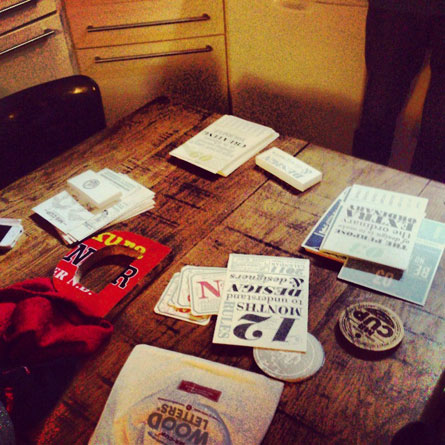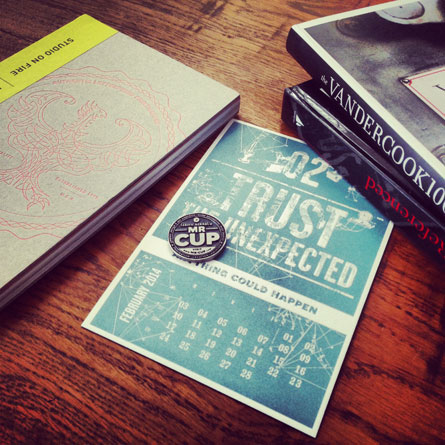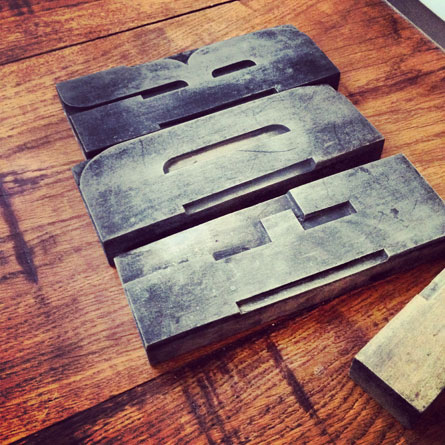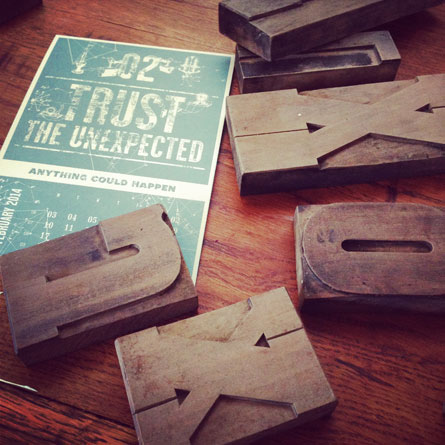 So this is the last day of 2013 ...
Tomorrow is next year!
I prepare , of course , many things, but for now I'll enjoy the last few hours ...
Just to whet your mouth , I'm working on two numbers of "THREE " ebooks, about 300 pages of pure inspiration ...
!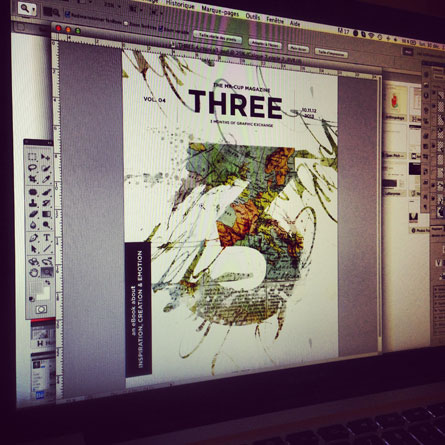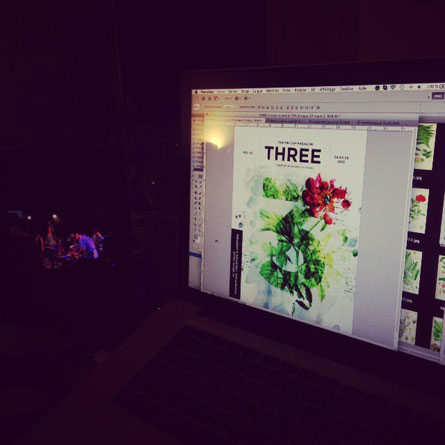 ---
posted in Print | Nice to meet you
at 11.00 PM
from
Home ! Maruéjols Les Gardons
(near

Alès / Nîmes / Uzès

)
/

France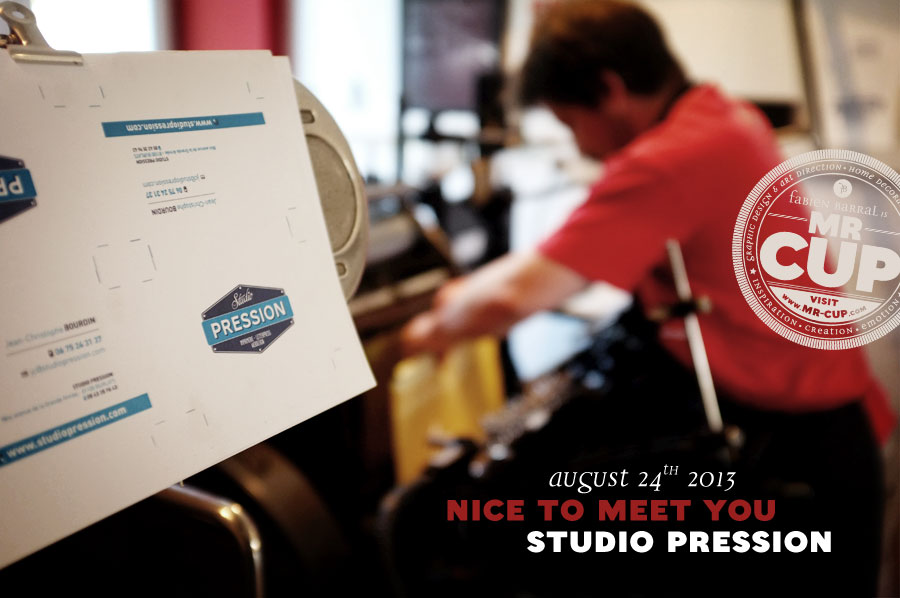 As stated in one of the sentences of the calendar, "Some things take time."
I want to publish those photos long ago, but it seems it was waiting for the right moment!
I met Jean-Christophe last summer, after visiting El Calotipo in Spain and Miss Clara in Bordeaux.
I met him via facebook and I was attracted by a photo of his buisness card!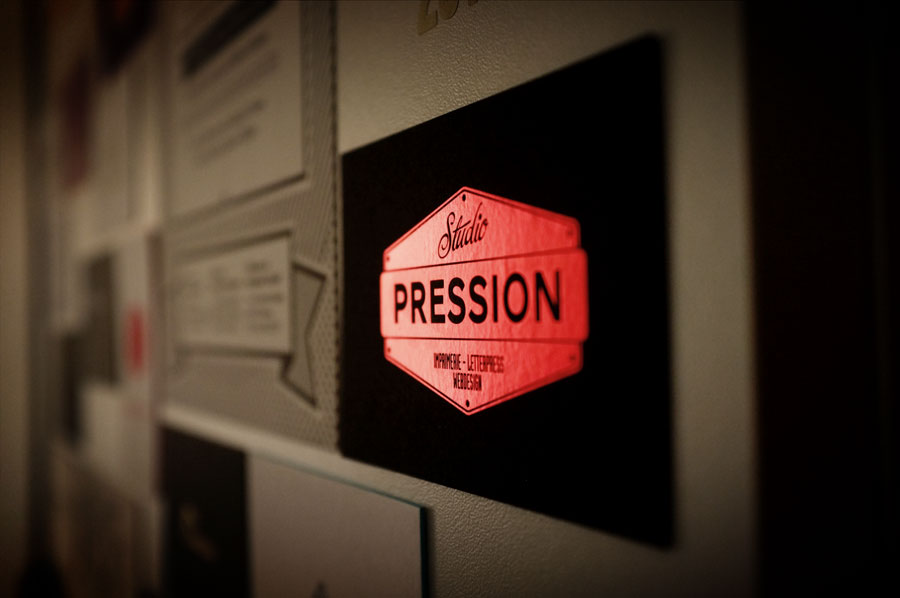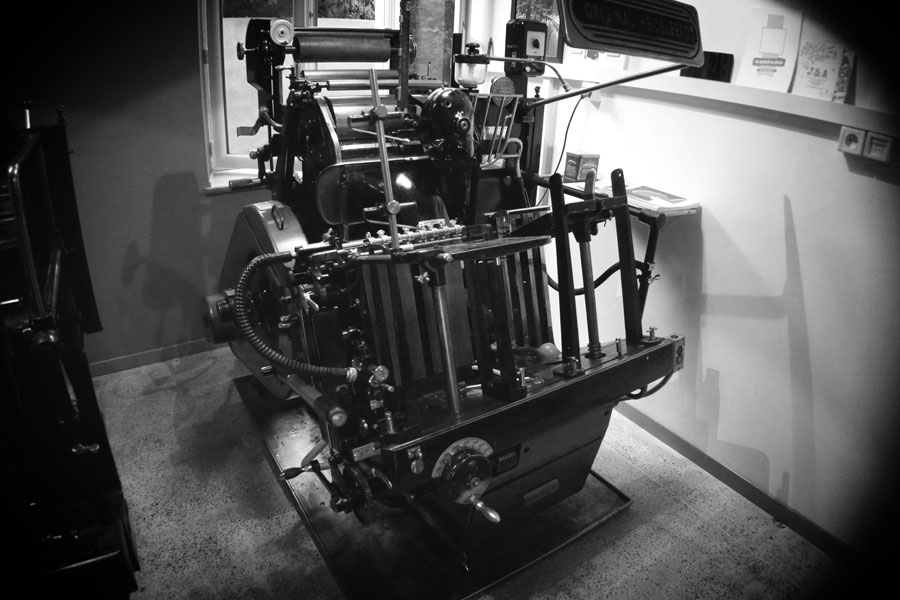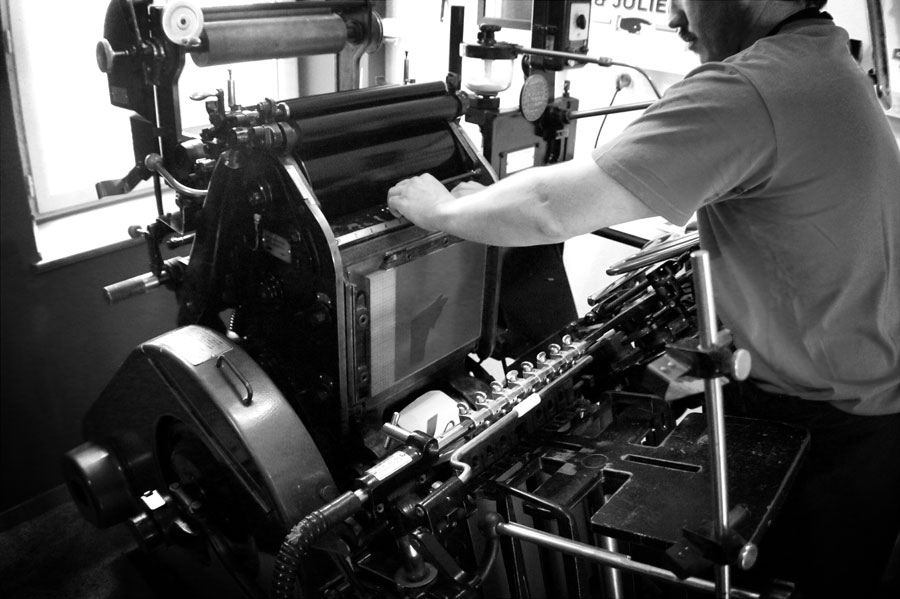 When Piers Faccini asked me to help him to print posters accompanied the release of his latest album, I thought it was a good opportunity to do a project together!
The paper cut Piers created for the cover of the album are perfect for letterpress!
We made four posters, two with the album cover and two with the "lovers", alternating black, blue and red colors.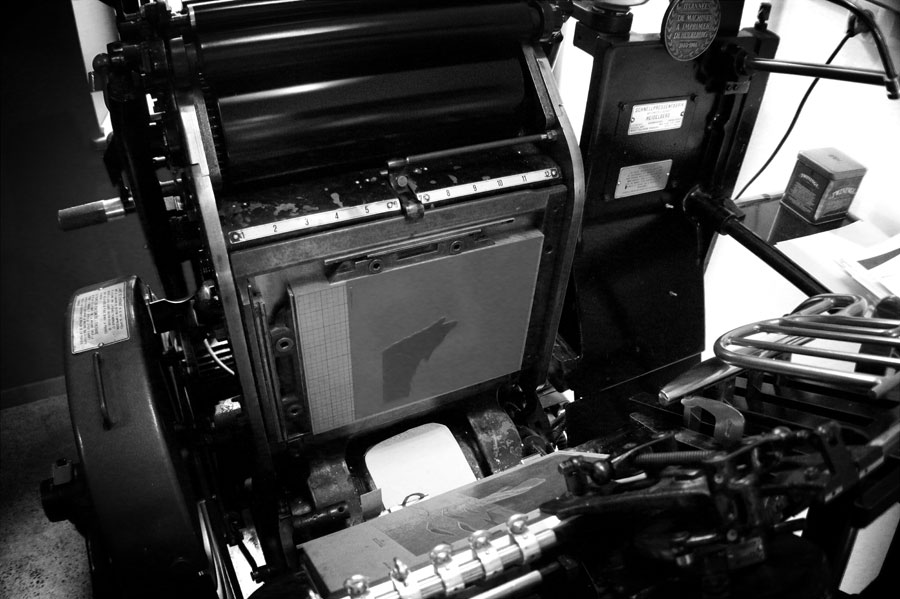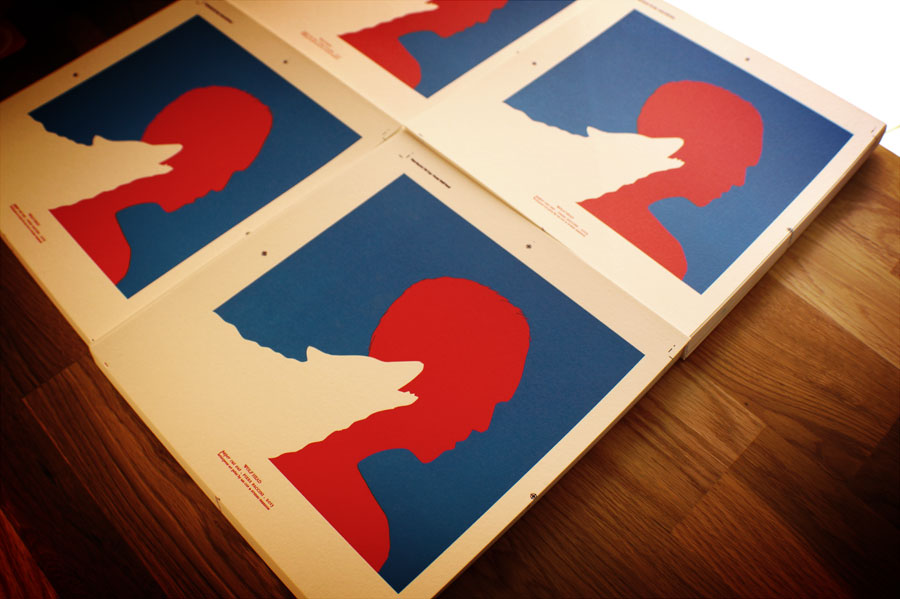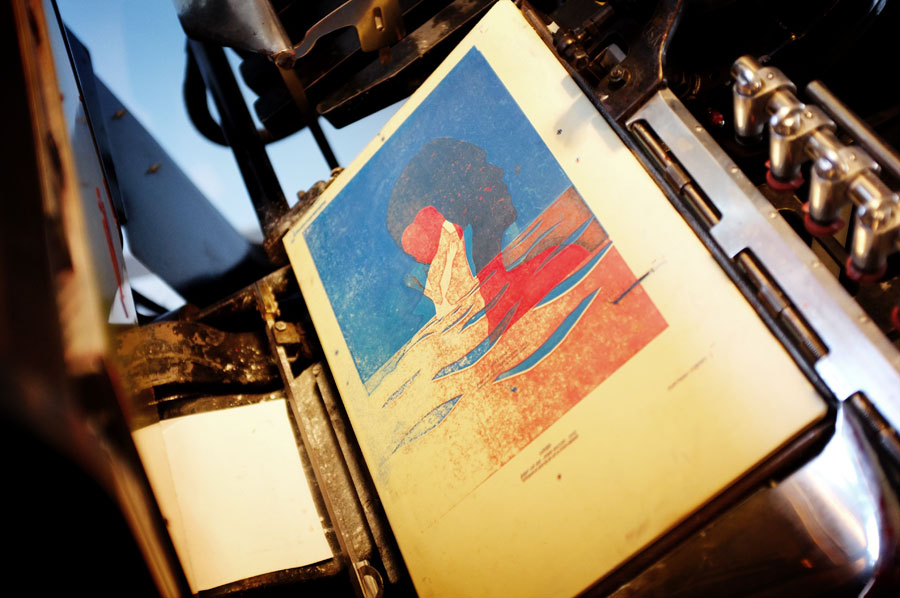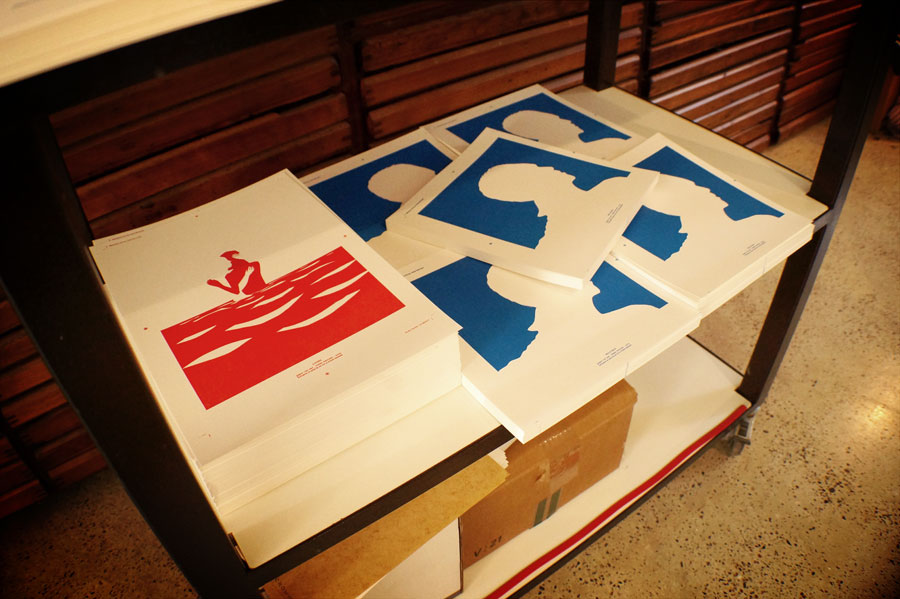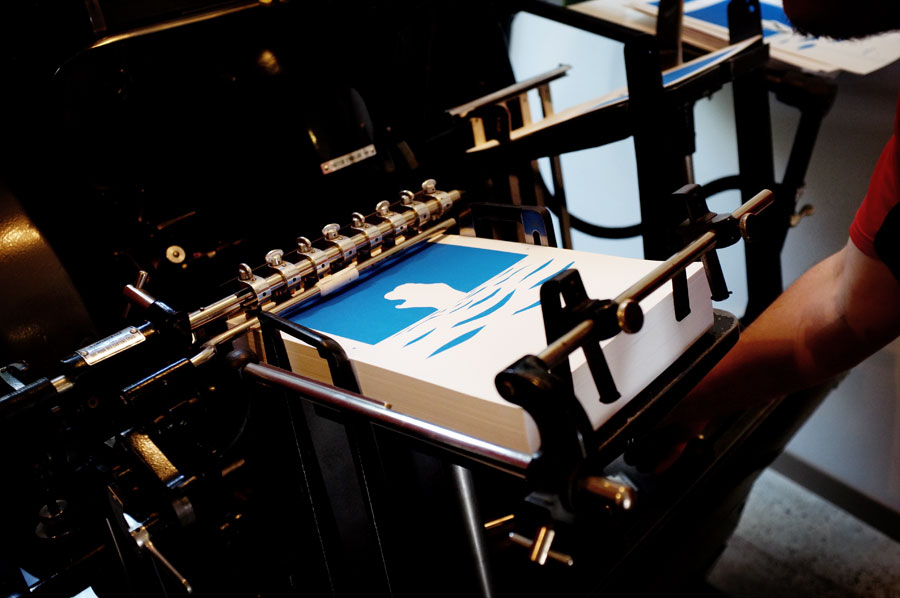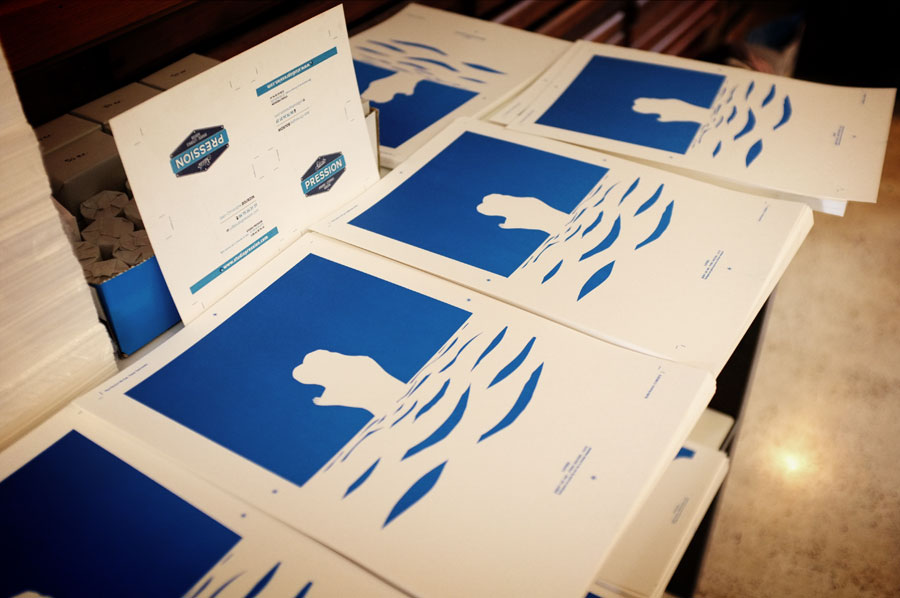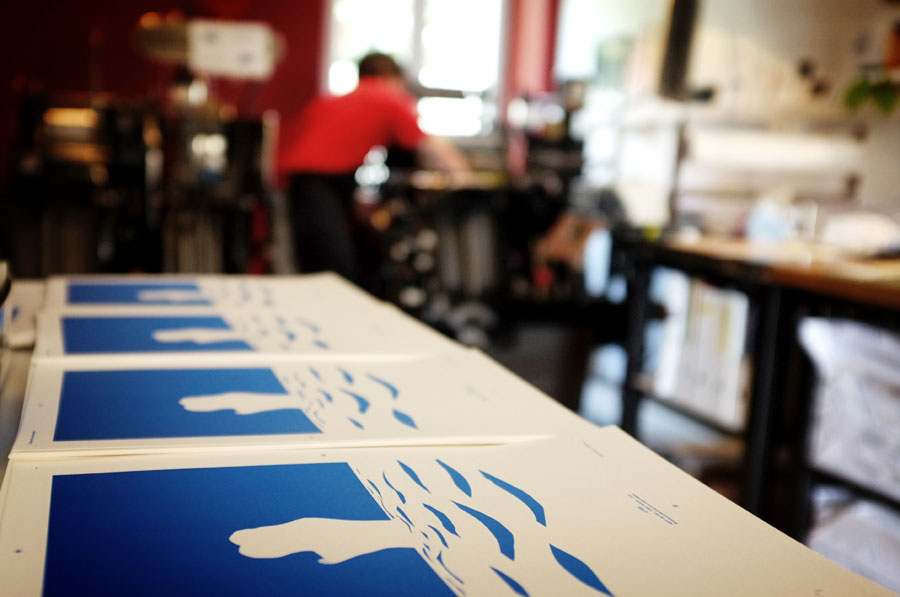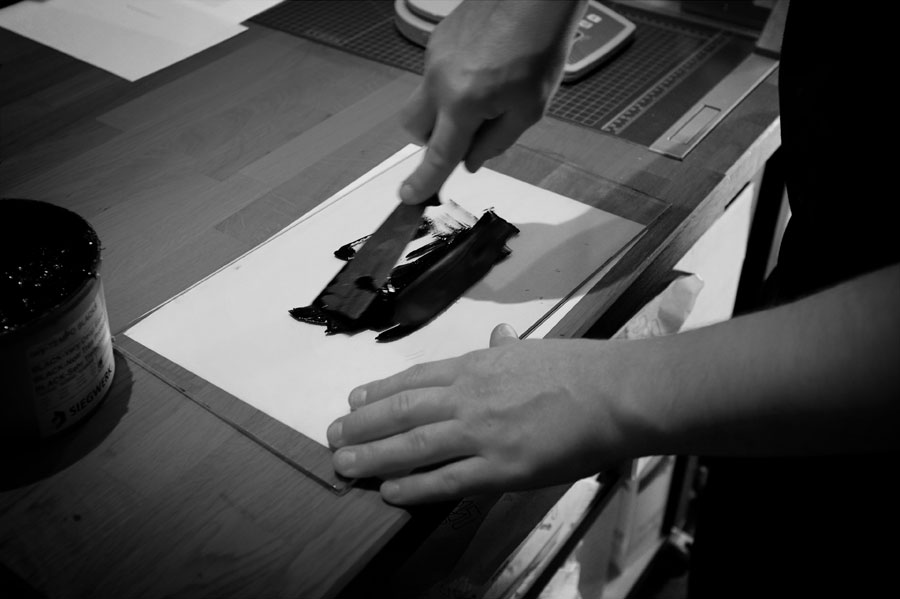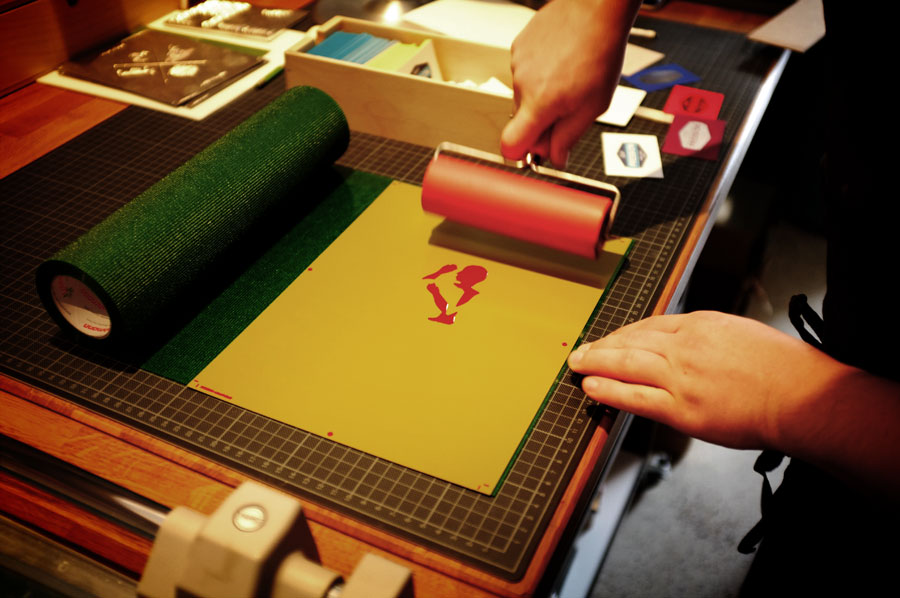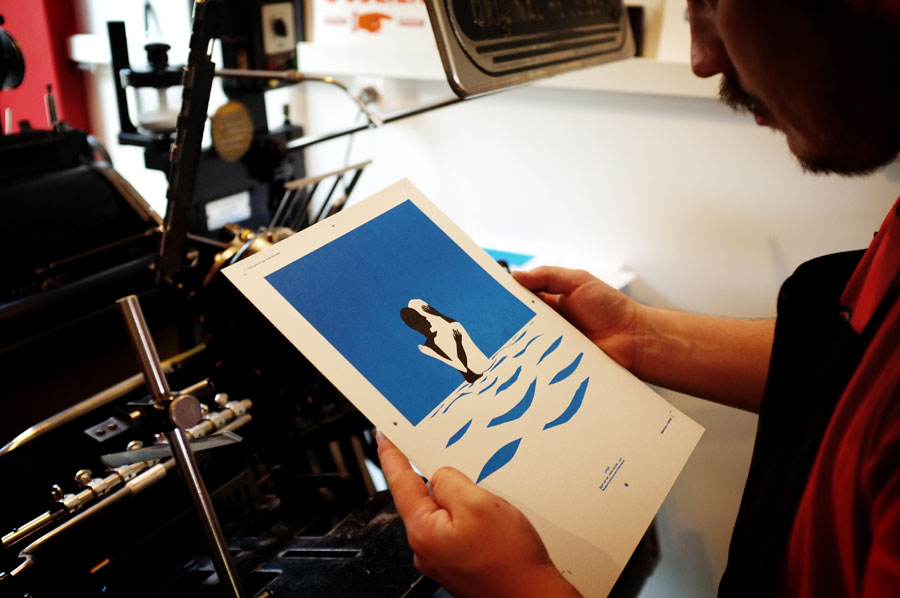 Jean-Christophe has a true passion for ink and paper, machine and pressure!
When I asked "why letterpres" I did not expect his answer: "Well, I discovered it on your blog, I order you 2011 calendar and I figure out "this is
I want to do" ! I was tired of making websites, so I bought an Heidelberg press, I disassembled and reassembled it and I learned with the manual! "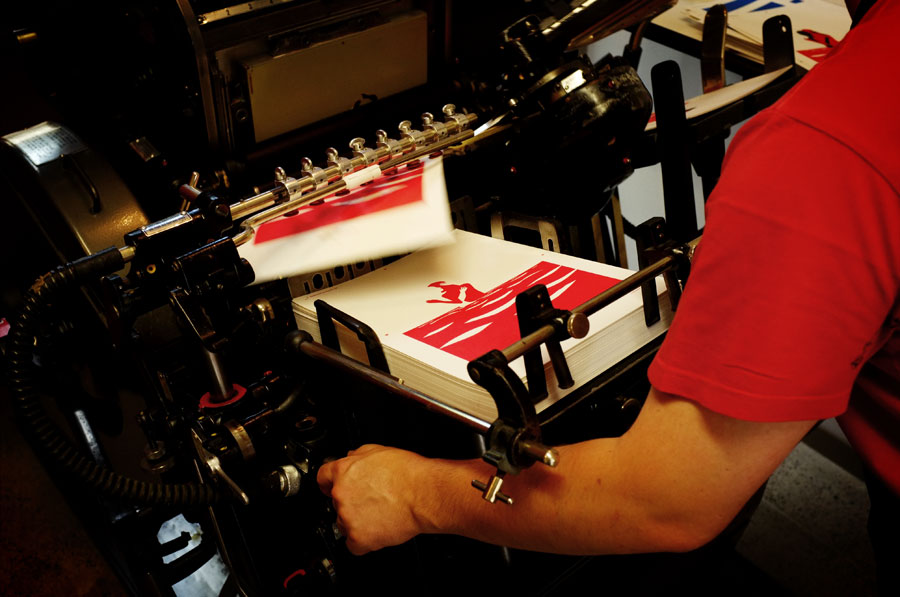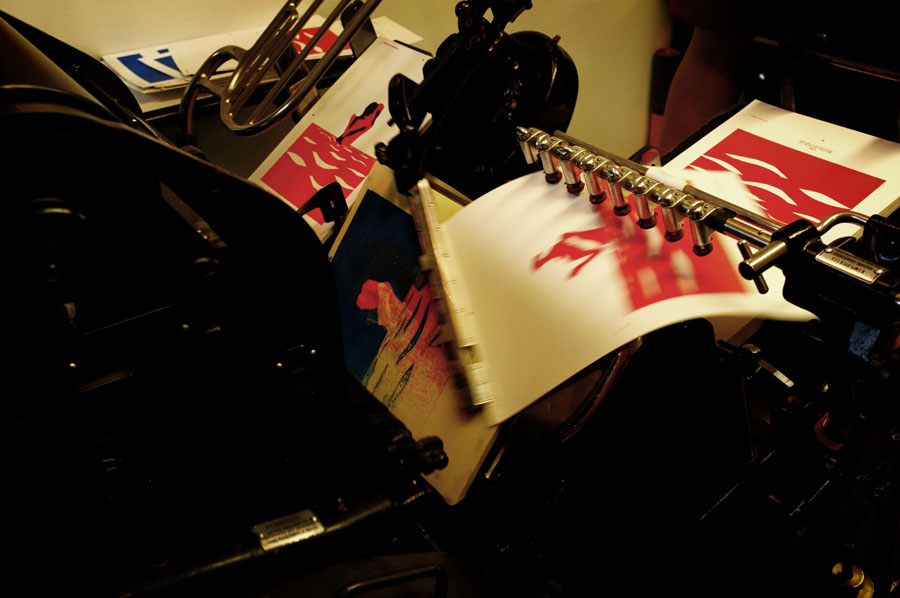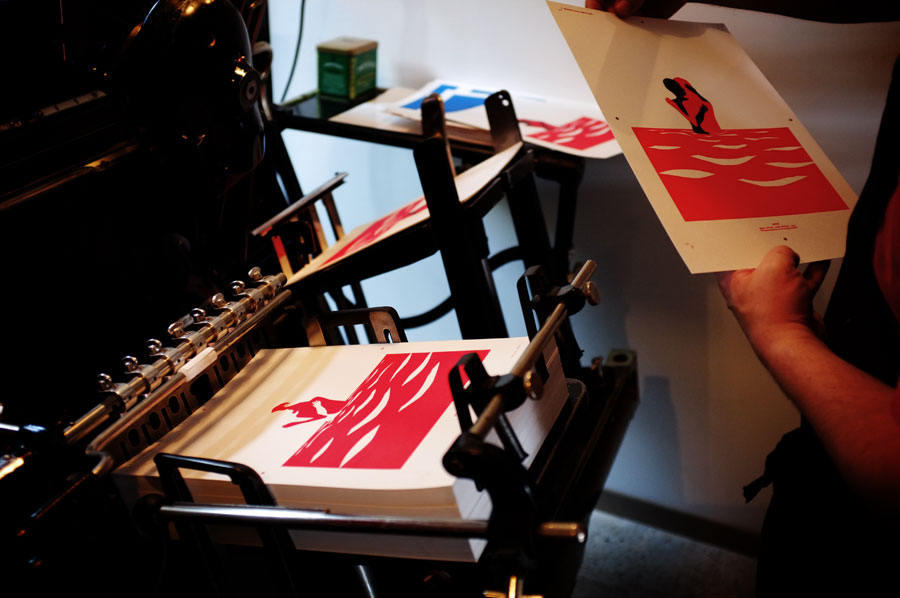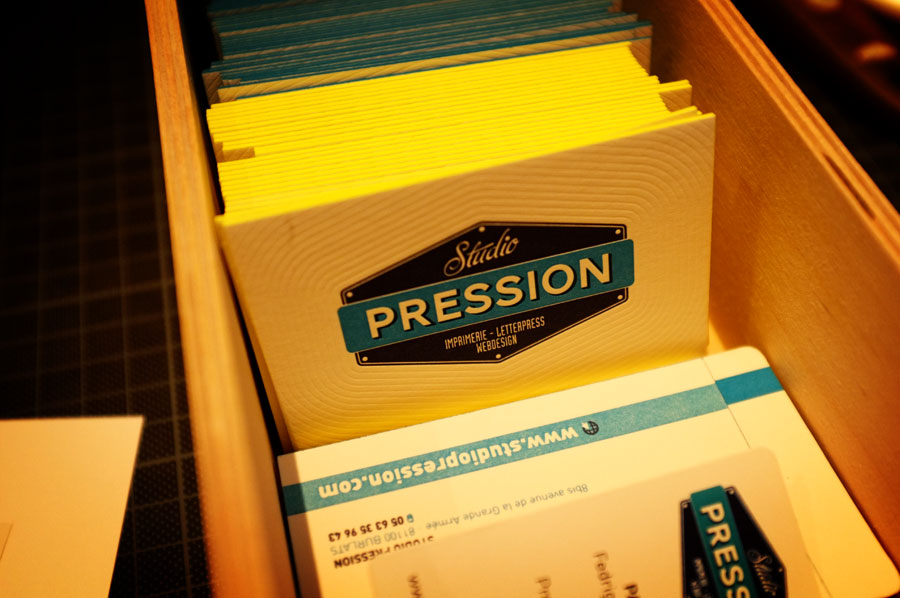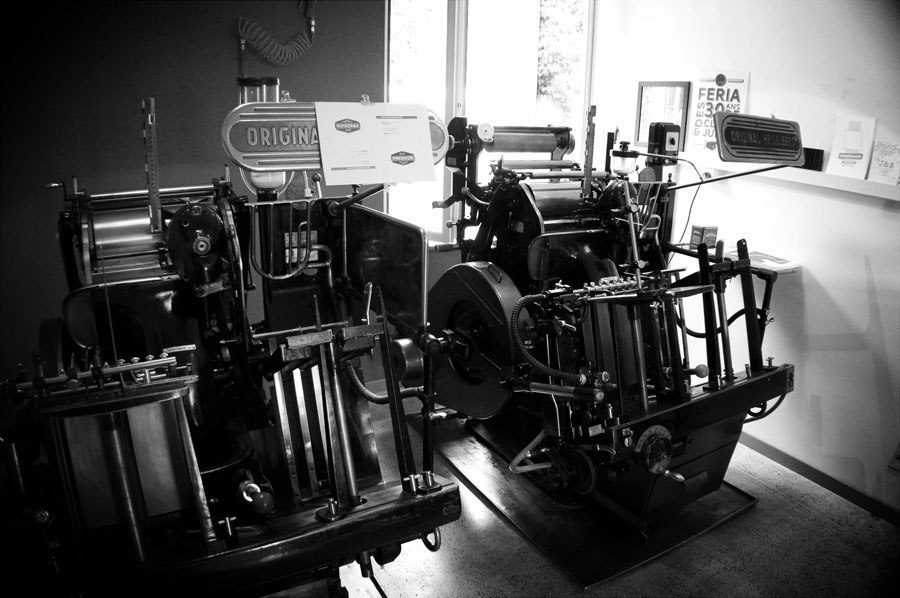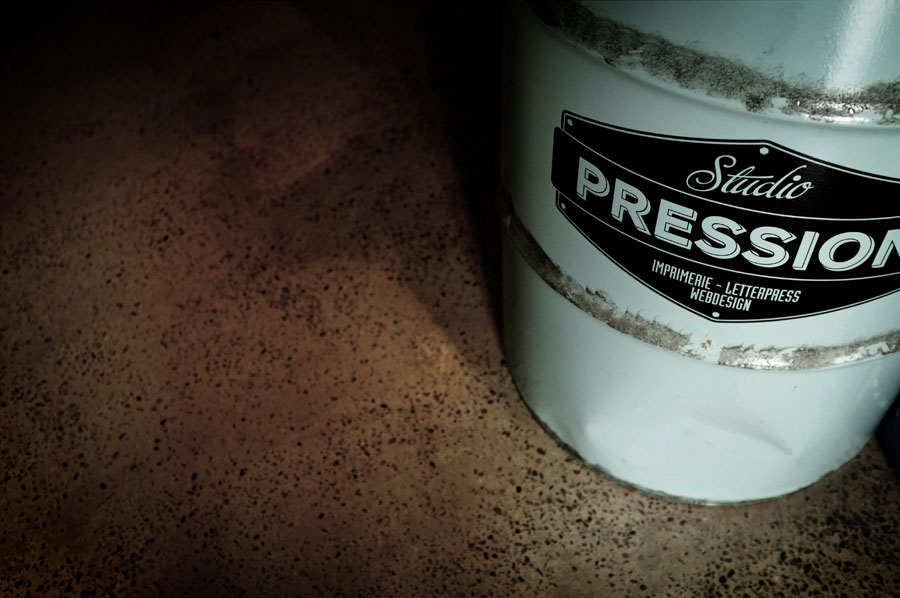 ---
posted in Nice to meet you
at 8.22 AM
from
Home ! Maruéjols Les Gardons
(near

Alès / Nîmes / Uzès

)
/

France
listening

Bjork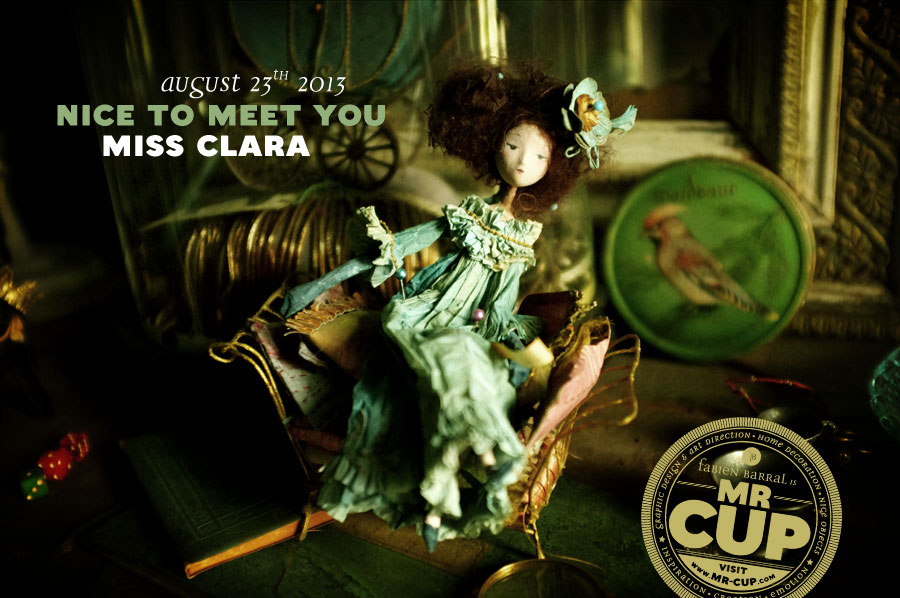 Second stage of our summer "road trip", after going to Spain to meet Elcalotipo, we werre back in France, in Bordeaux to see my friend Philippe, of Poa Plume.
He is currently working on the third volume of Auguste Derrière books, which I will have the pleasure to present you soon.
He also has an impressive collection of wooden letterpress blocks awaiting a new life ...
but it will not be until a few weeks...


It was also at Bordeaux that we met Miss Clara.
But I admit that I was not expecting anything like this before pushing the door of her house!
Miss Clara is a graphic designer, illustrator...
since we must call things!

!
But it is above all a creator, in everything she does and sourround her, her world is totally fascinating!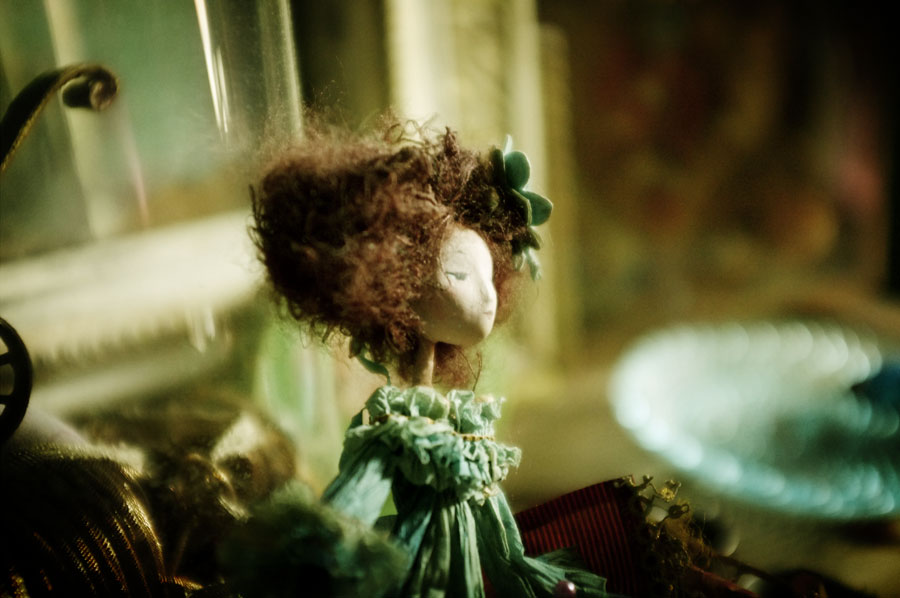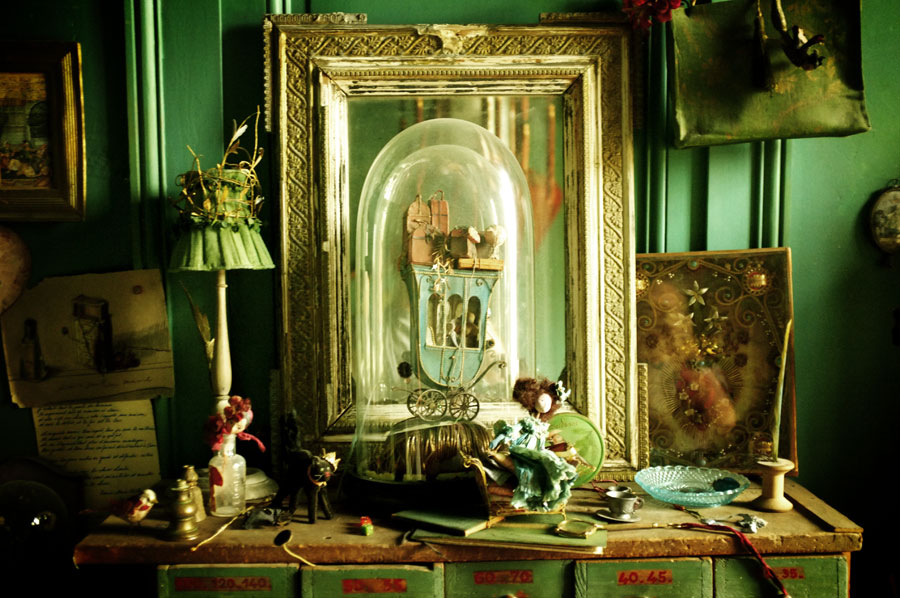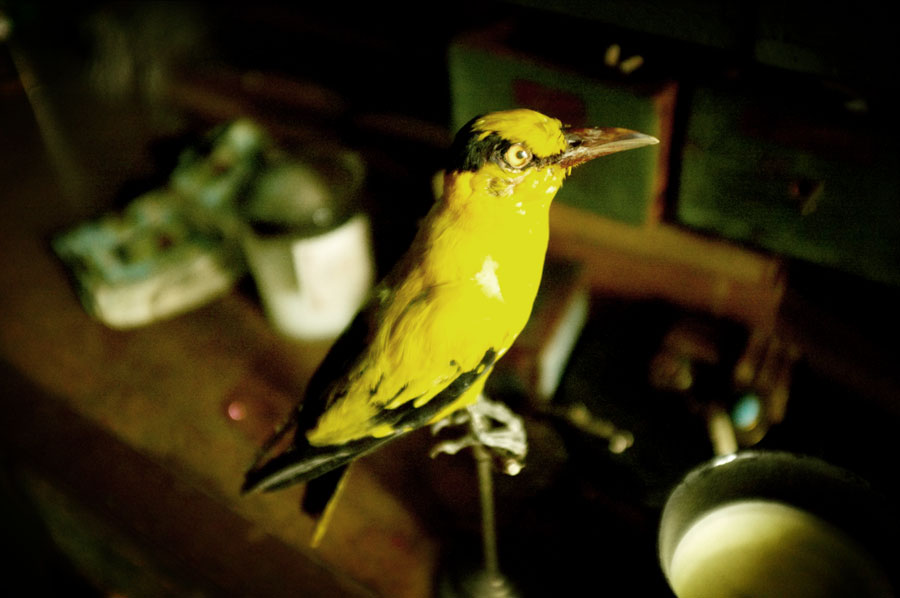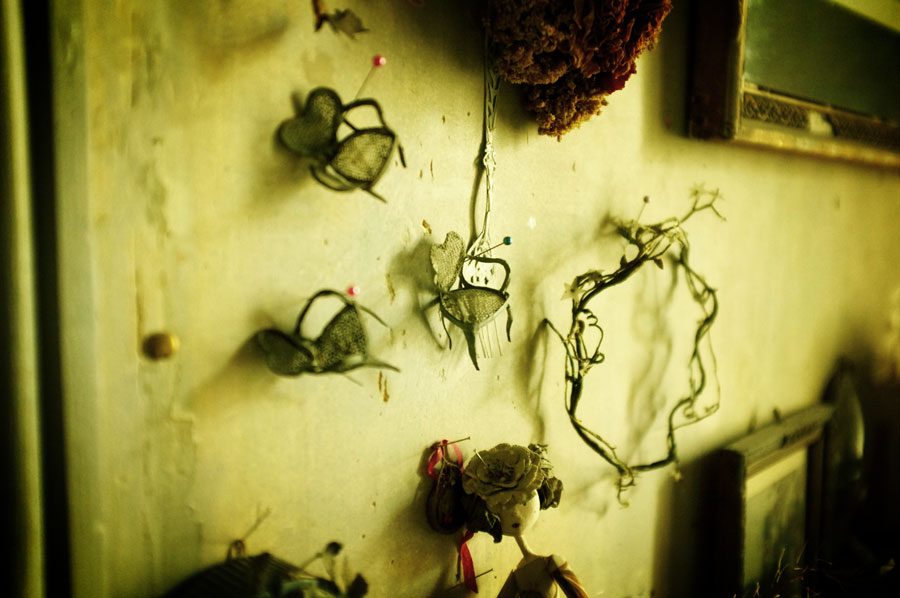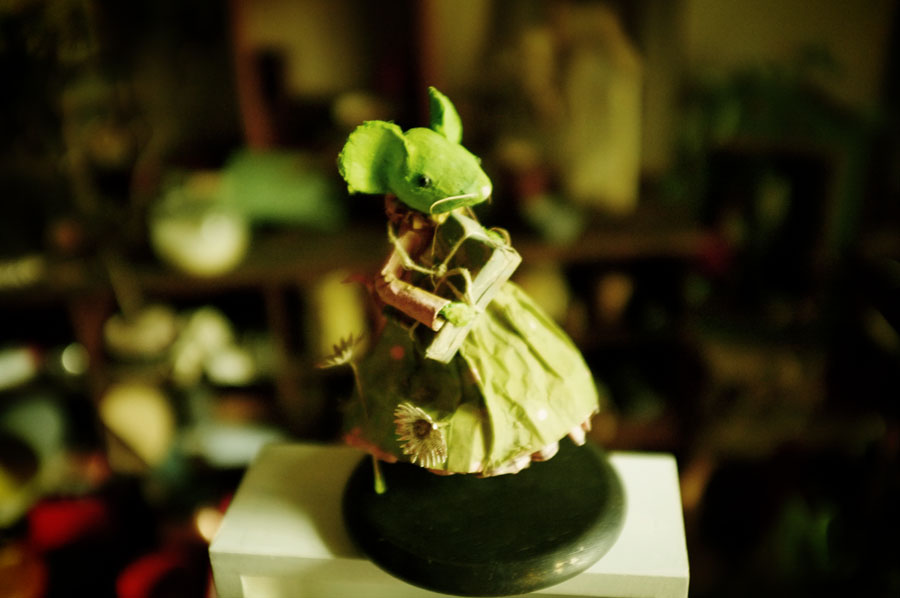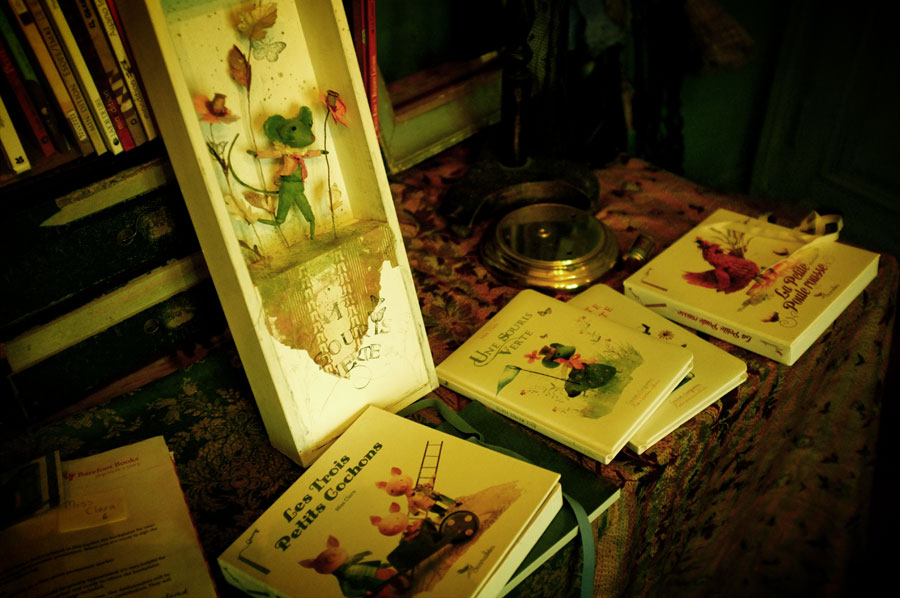 With nimble fingers, she makes small characters with very little material: glue, scissors, paper and gouache.
She chooses her paper folds, creases, color and handles with delicacy and passion.
She photographed some of his creations, then reworks the images on your computer by making photo montages and materials to illustrate books, notebooks and postcards.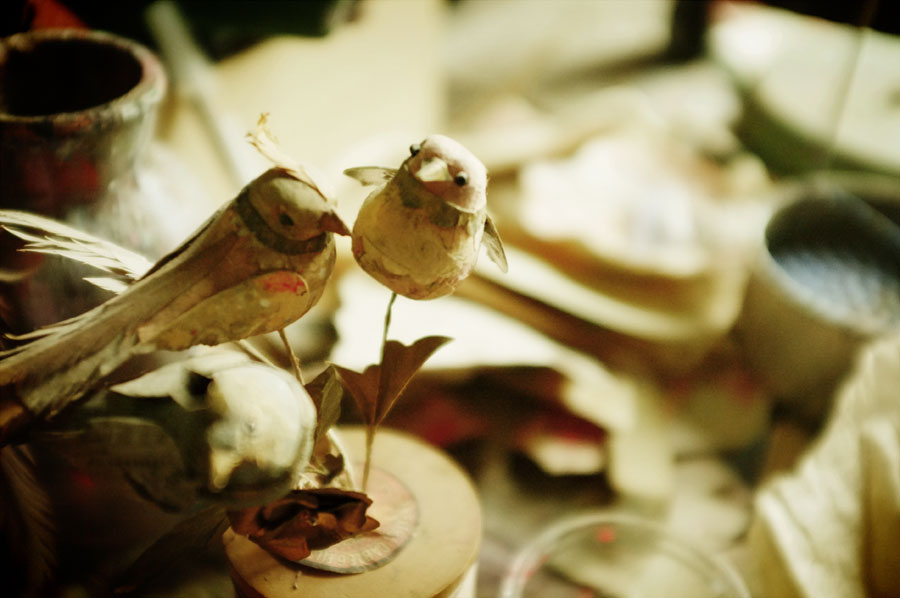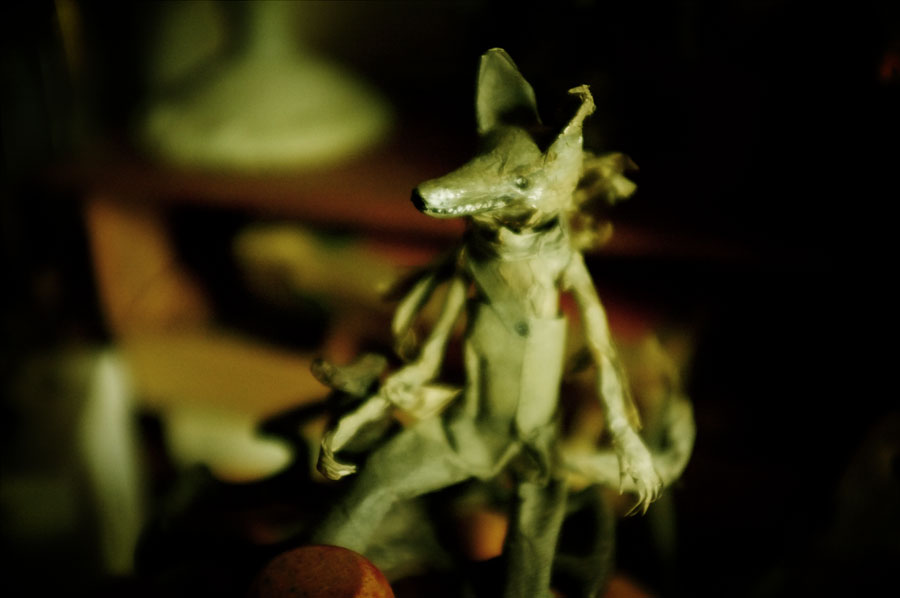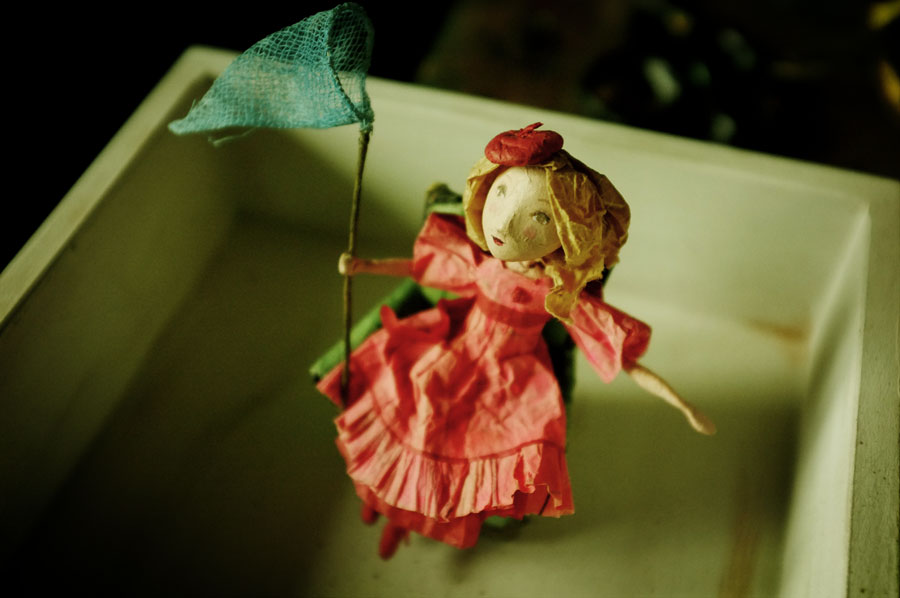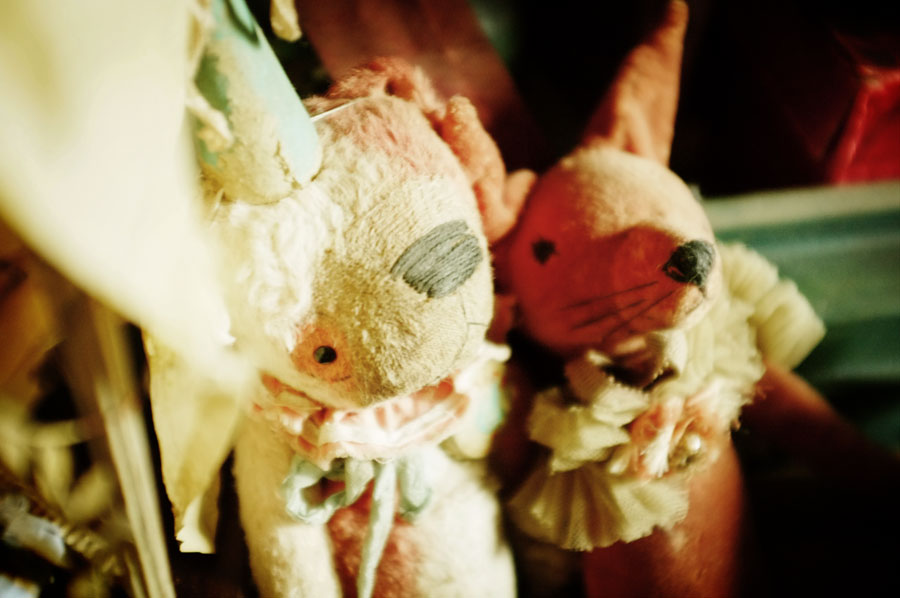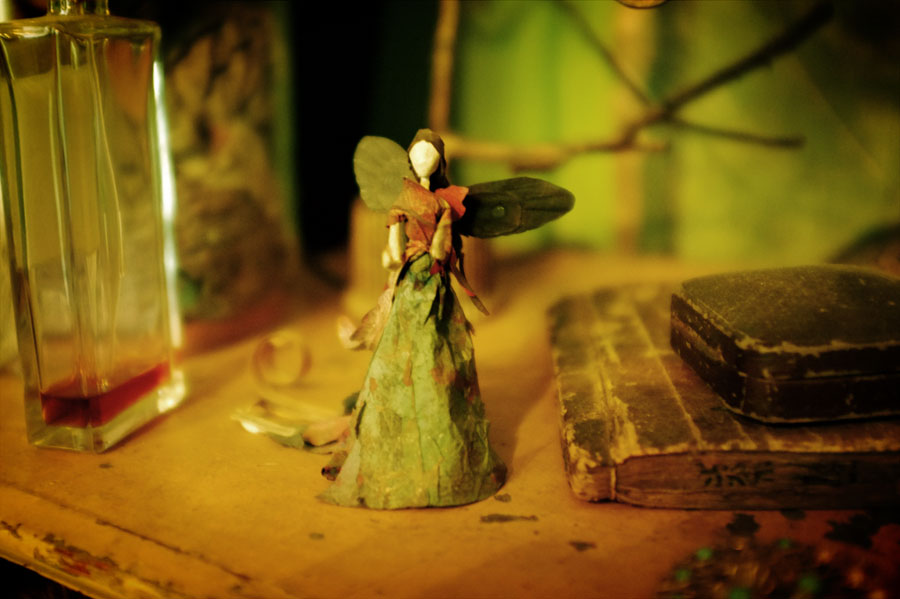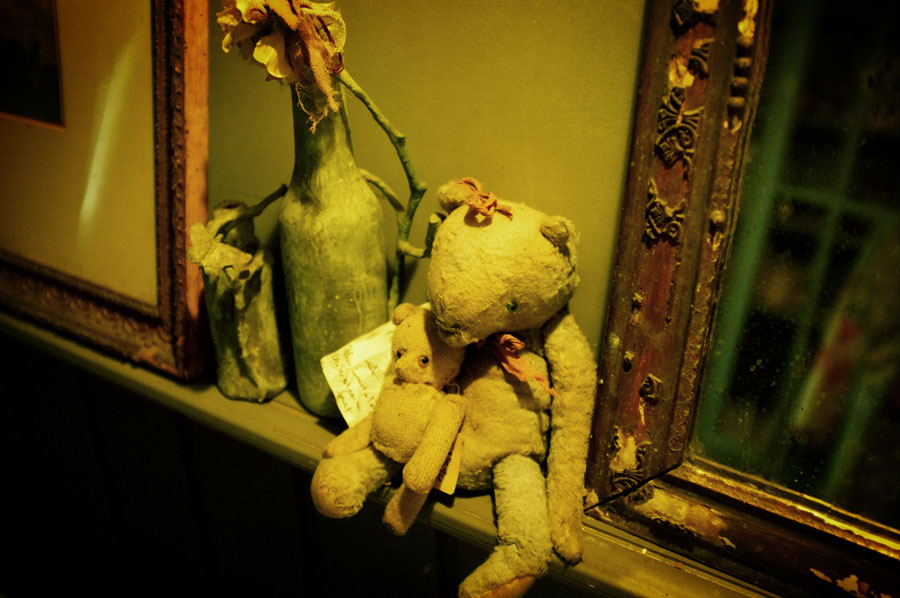 But entering this home was really entering another world and discover with amazement green mice, mischievous goblins, colorful birds, dresses made of paper, hundreds of objects, details ...
Even SpongeBob is hand made cardboard!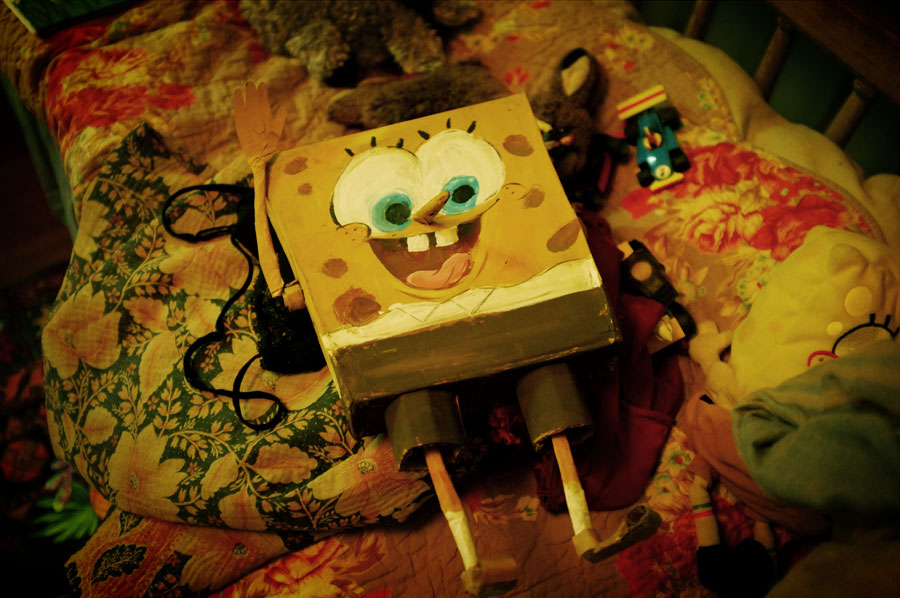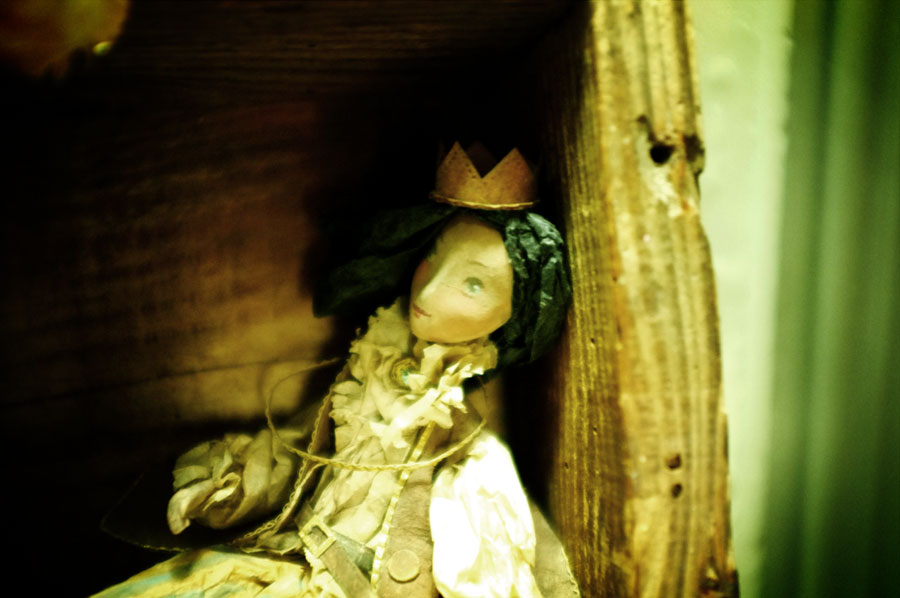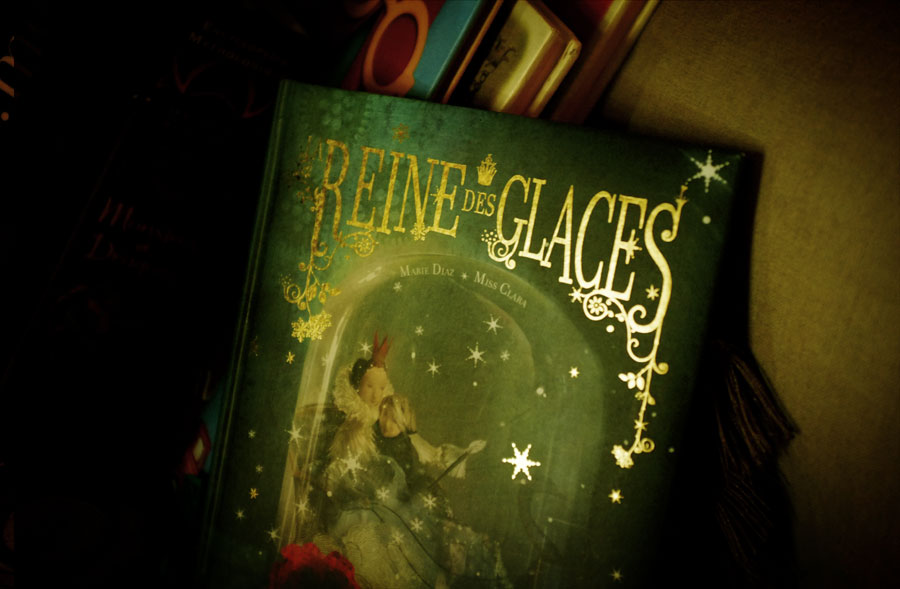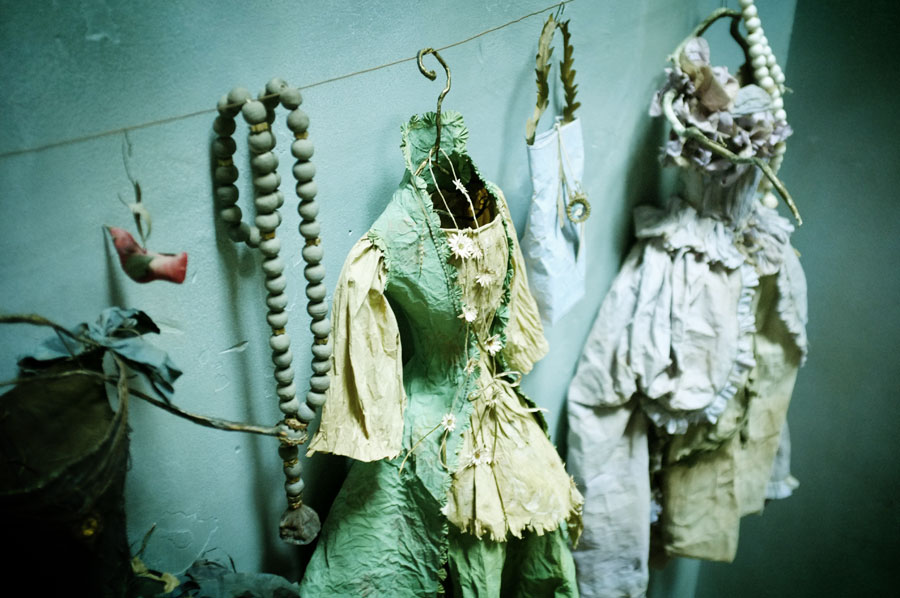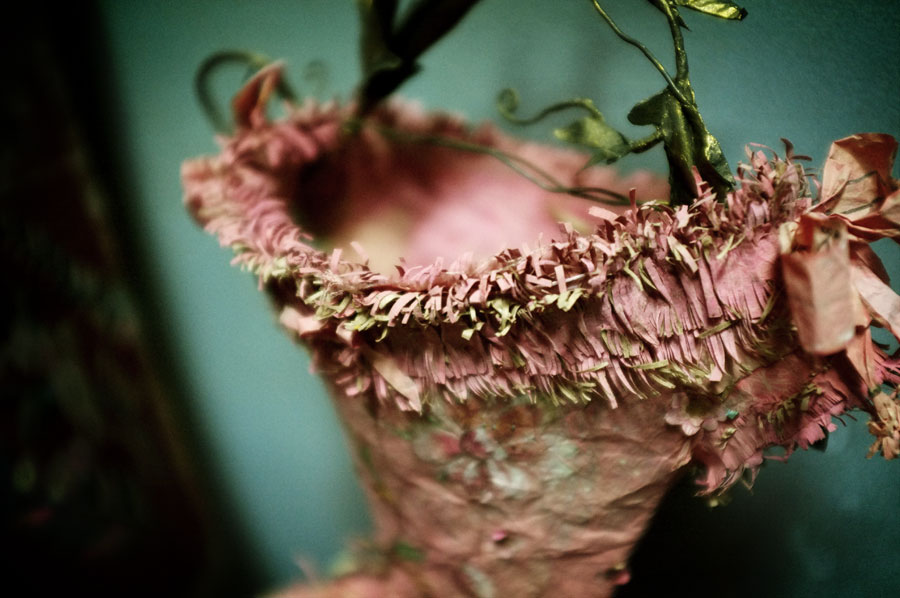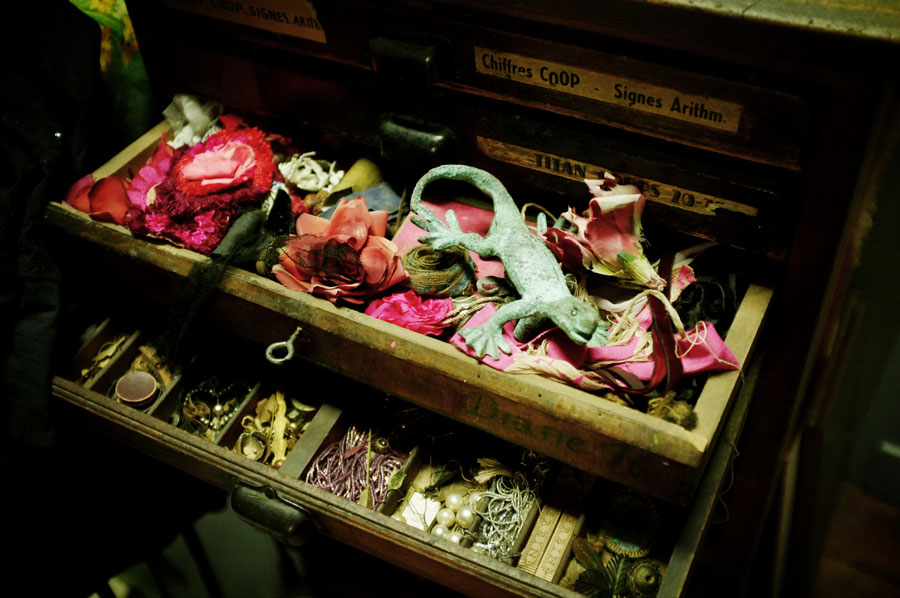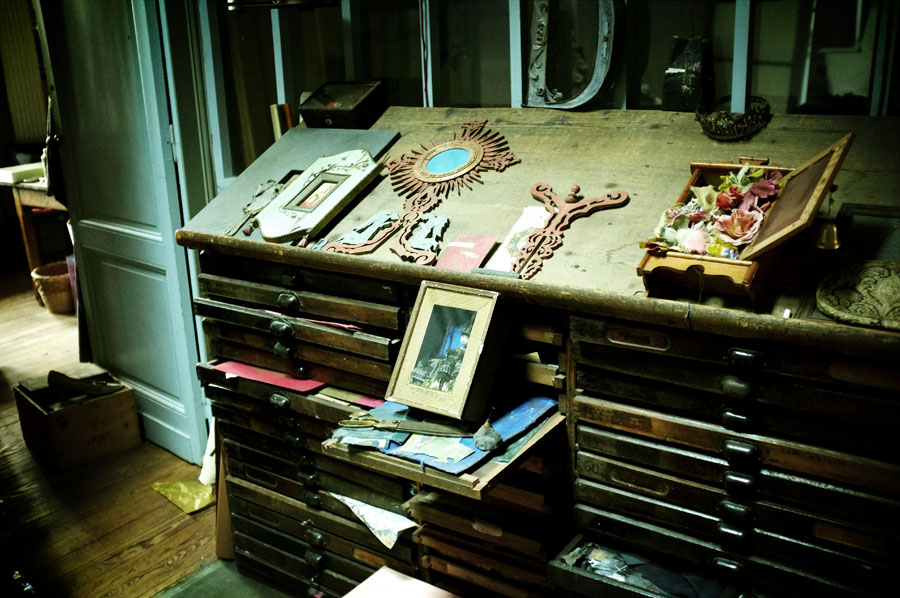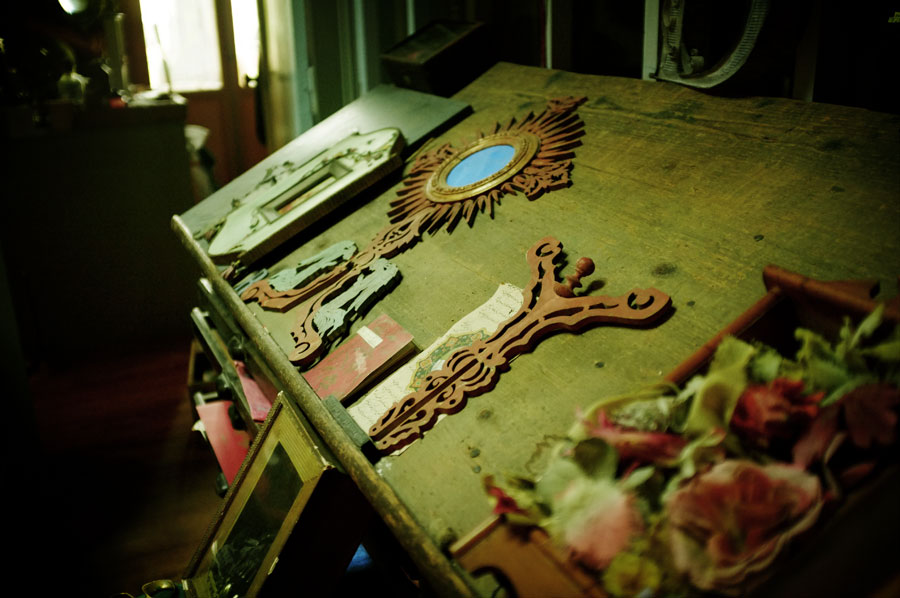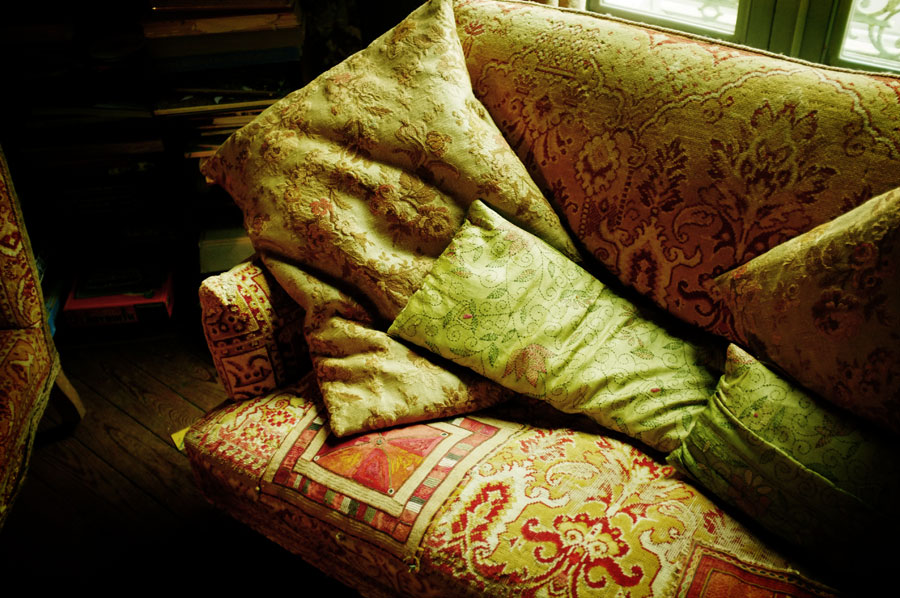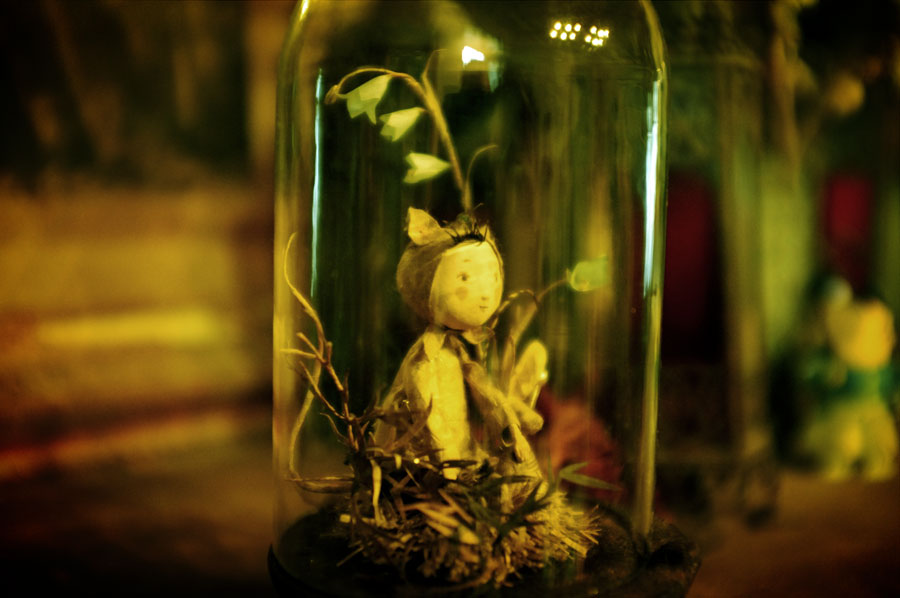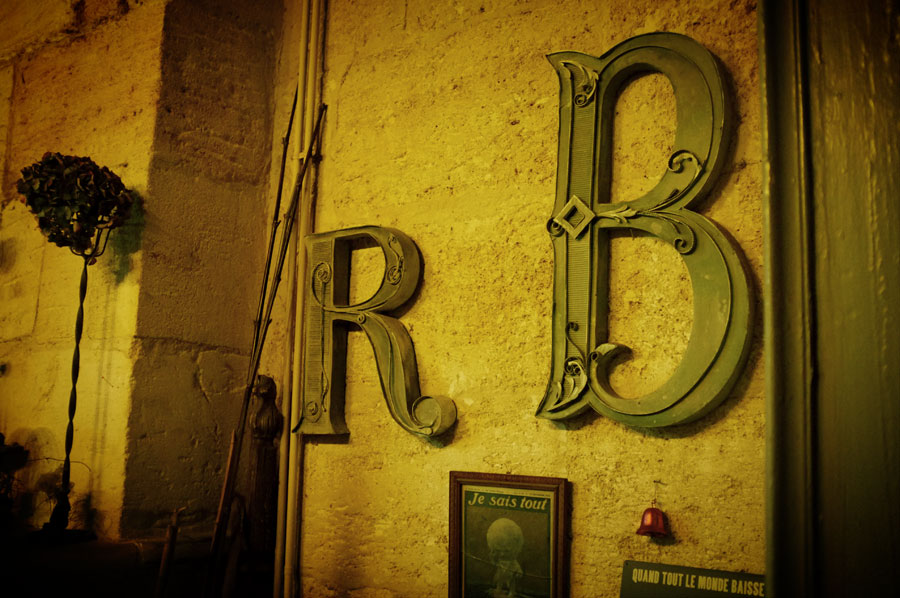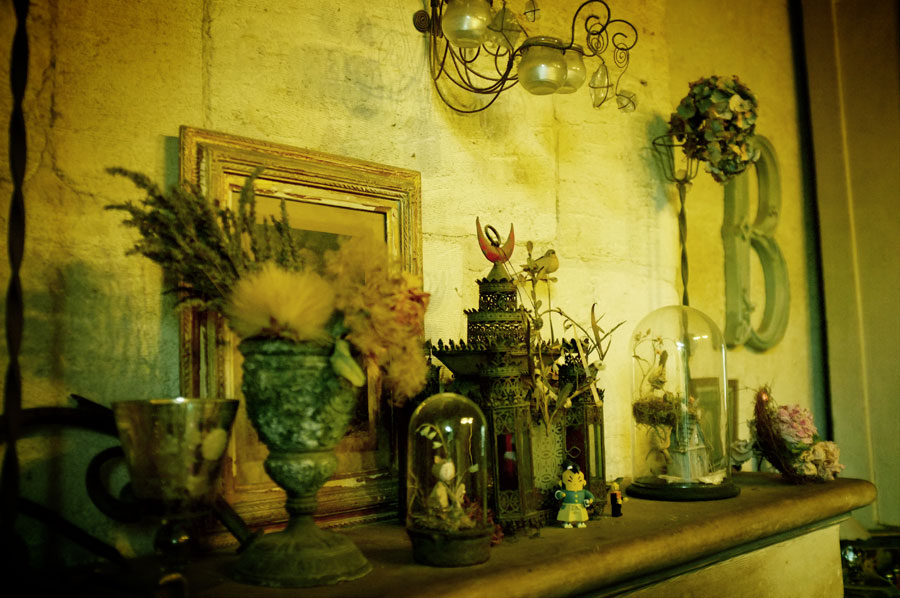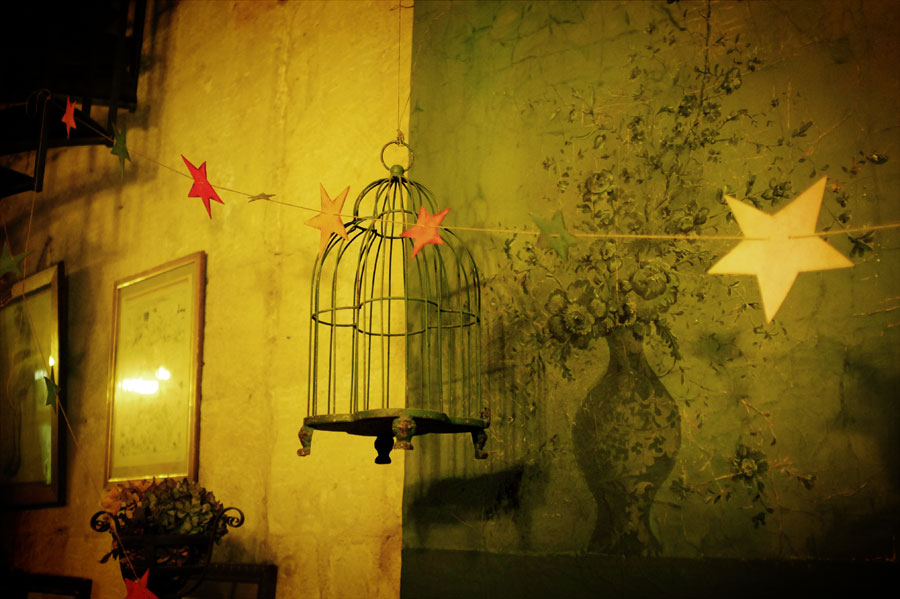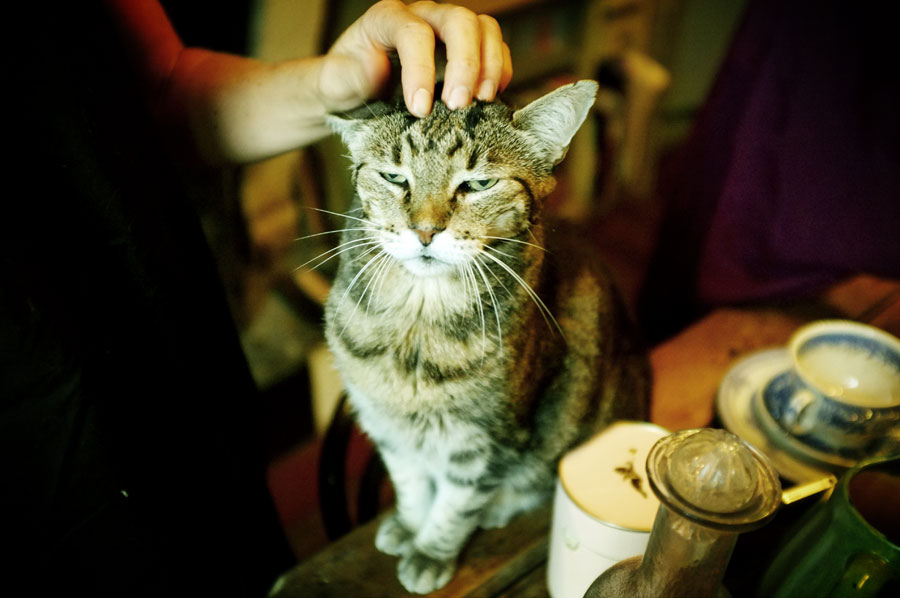 Thank you Miss for those moments of inspiration!
---
---
---