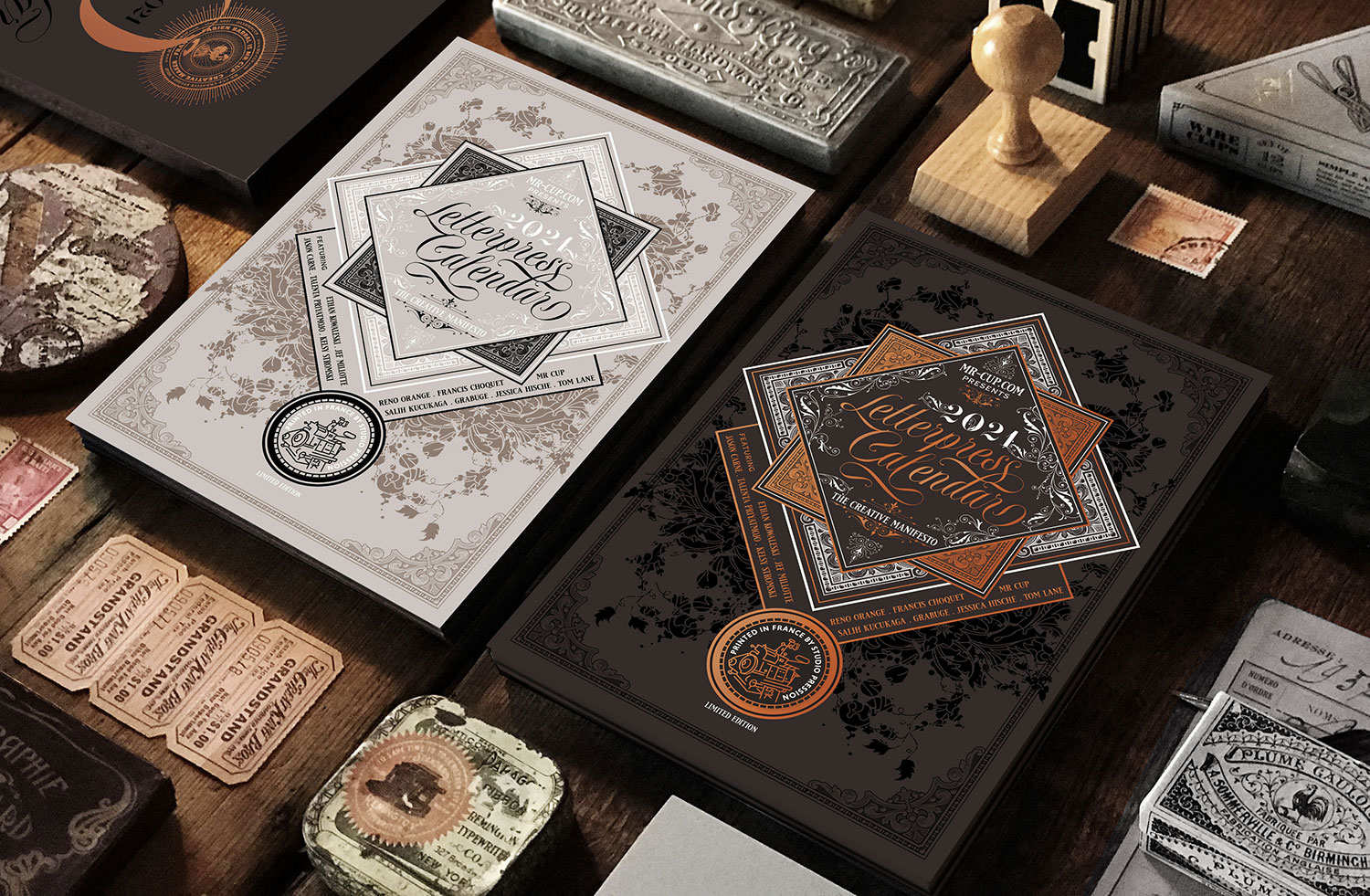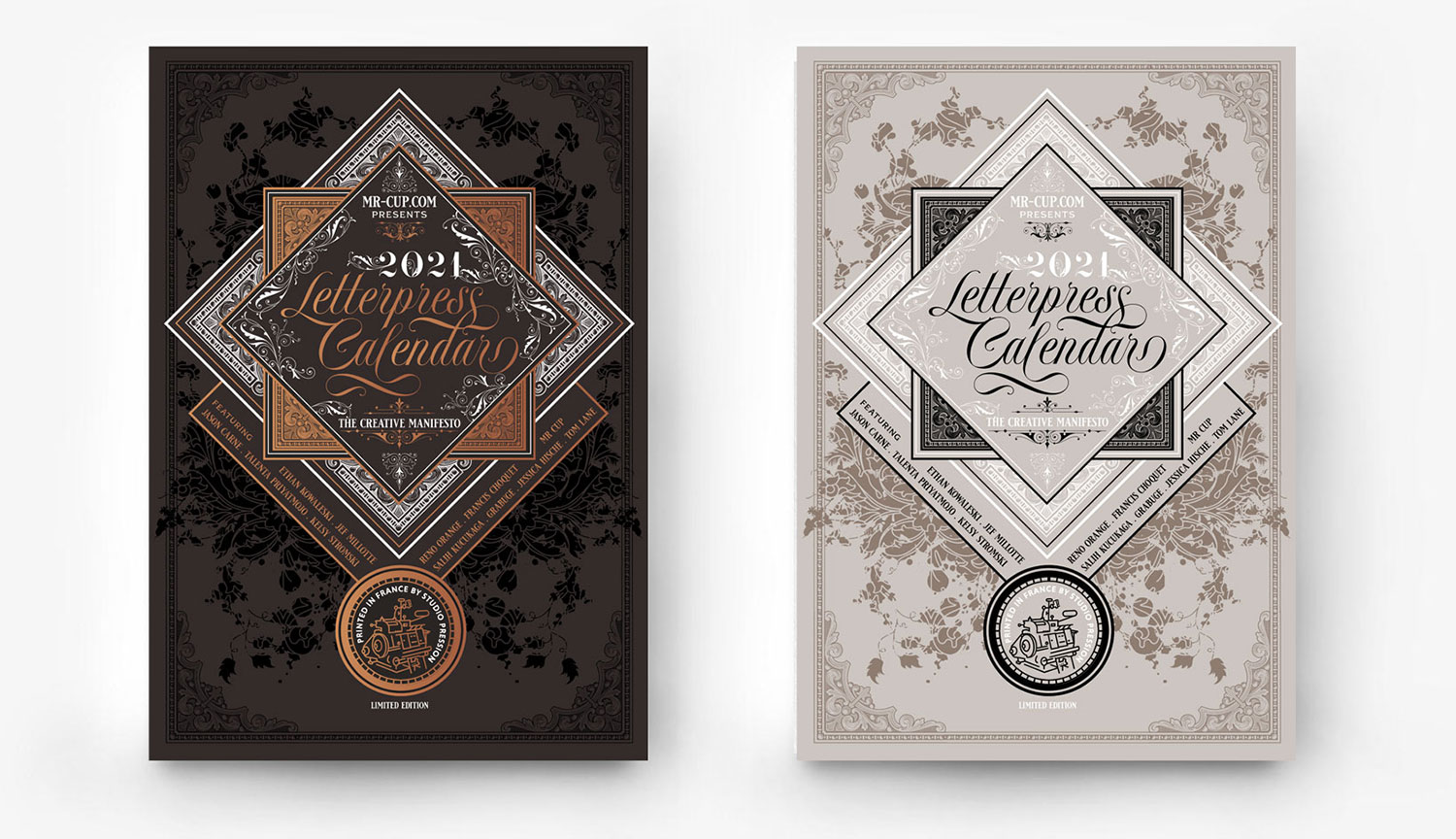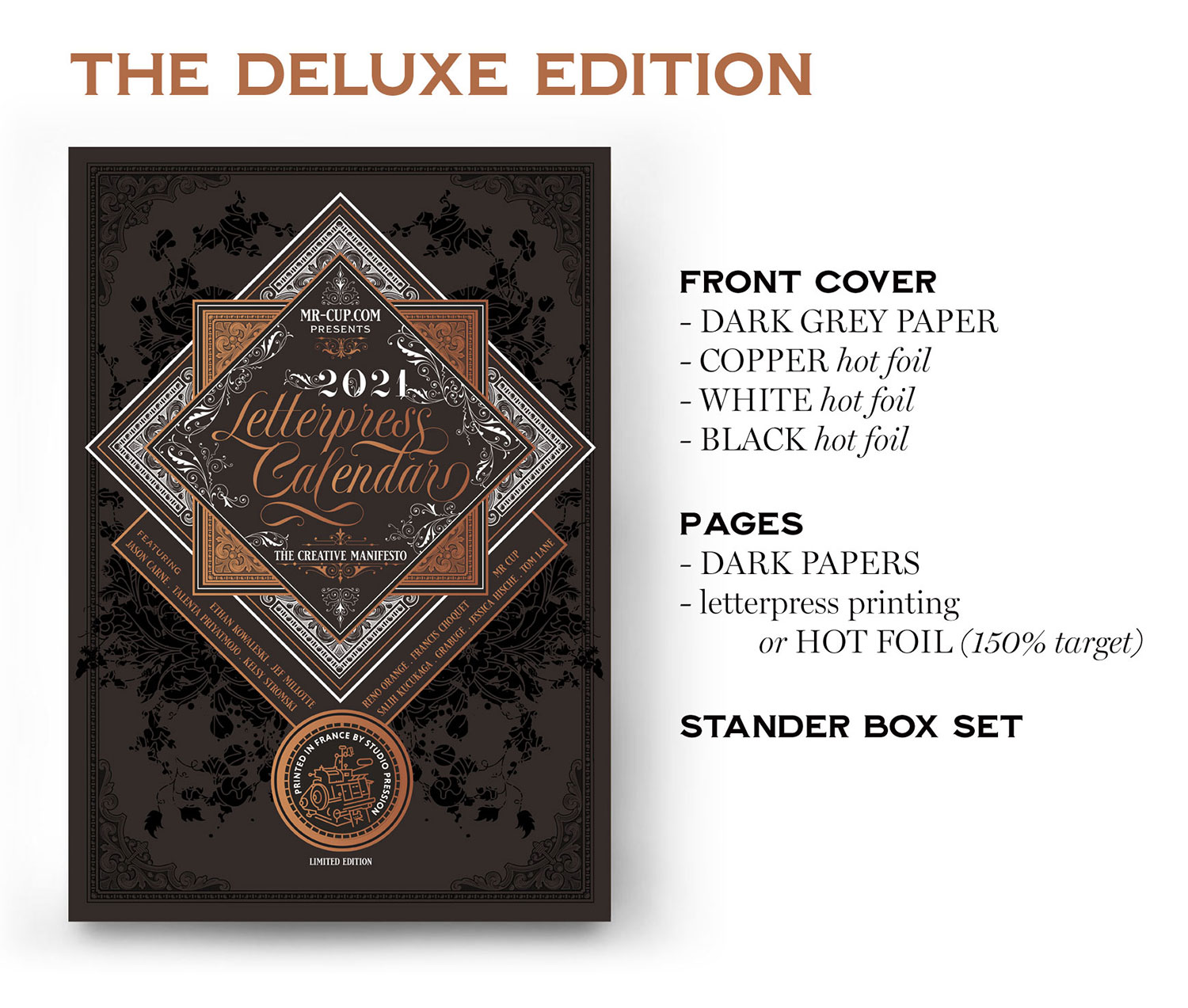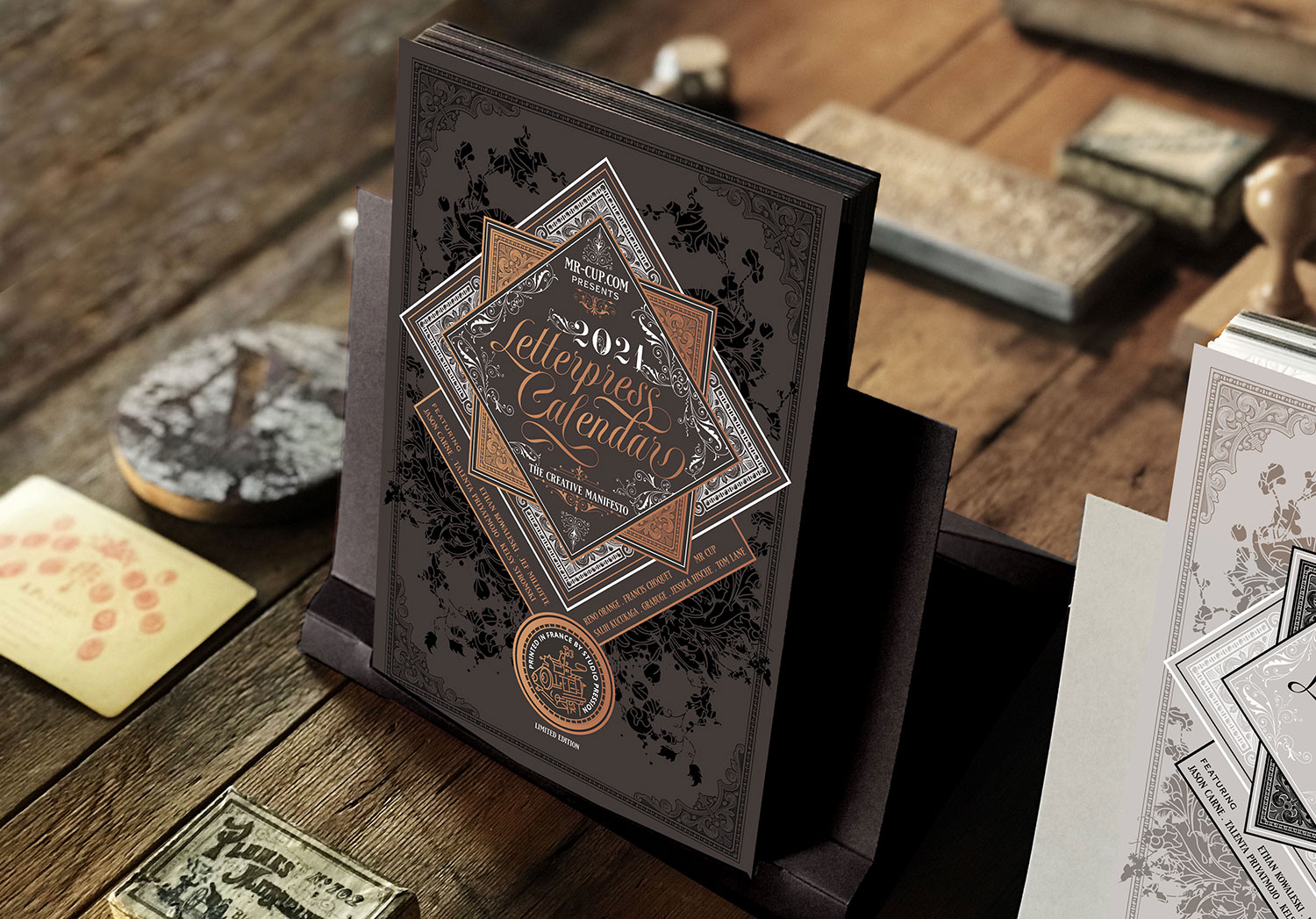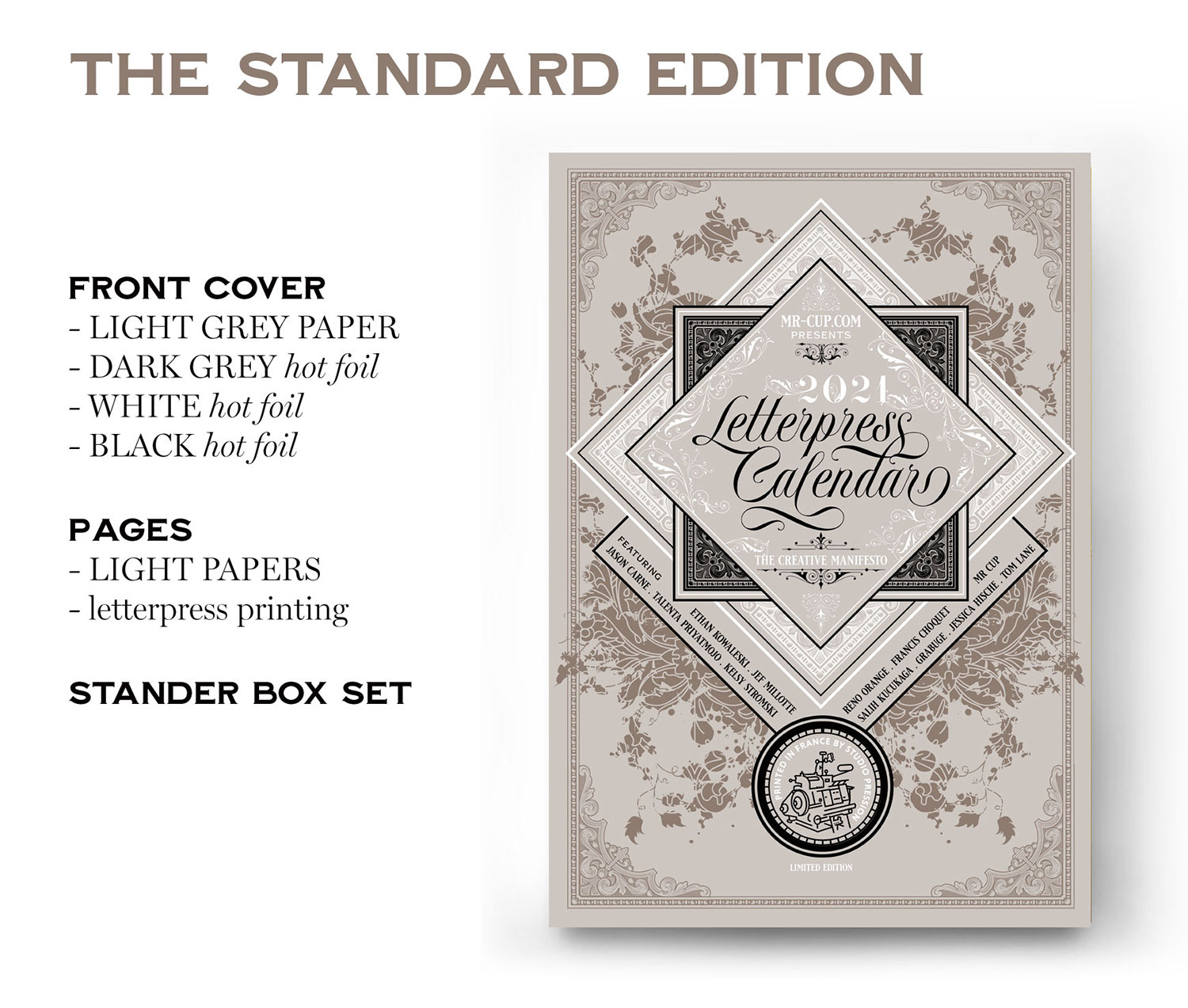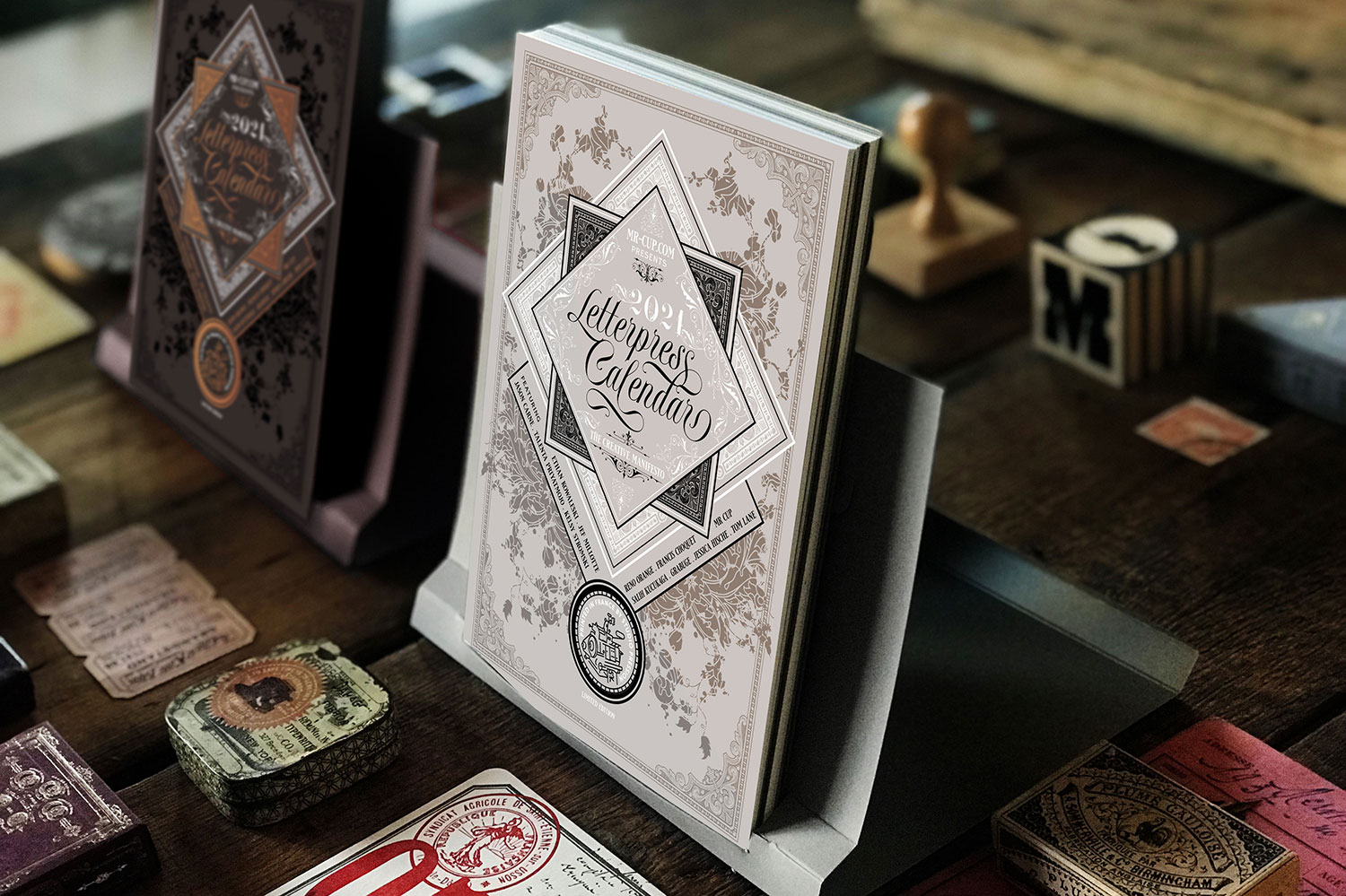 The cover is designed by me! But the idea behind this is a collaborative project: I ask graphic designers and typographers to create unique works. This year's edition will feature exclusive designs by Jason Carne, Talenta Priyatmojo, Kelsy Stromski, Ethan Kowaleski, Jef Millotte, Reno Orange, Francis Choquet, Salih Kucukaga, Grabuge and more.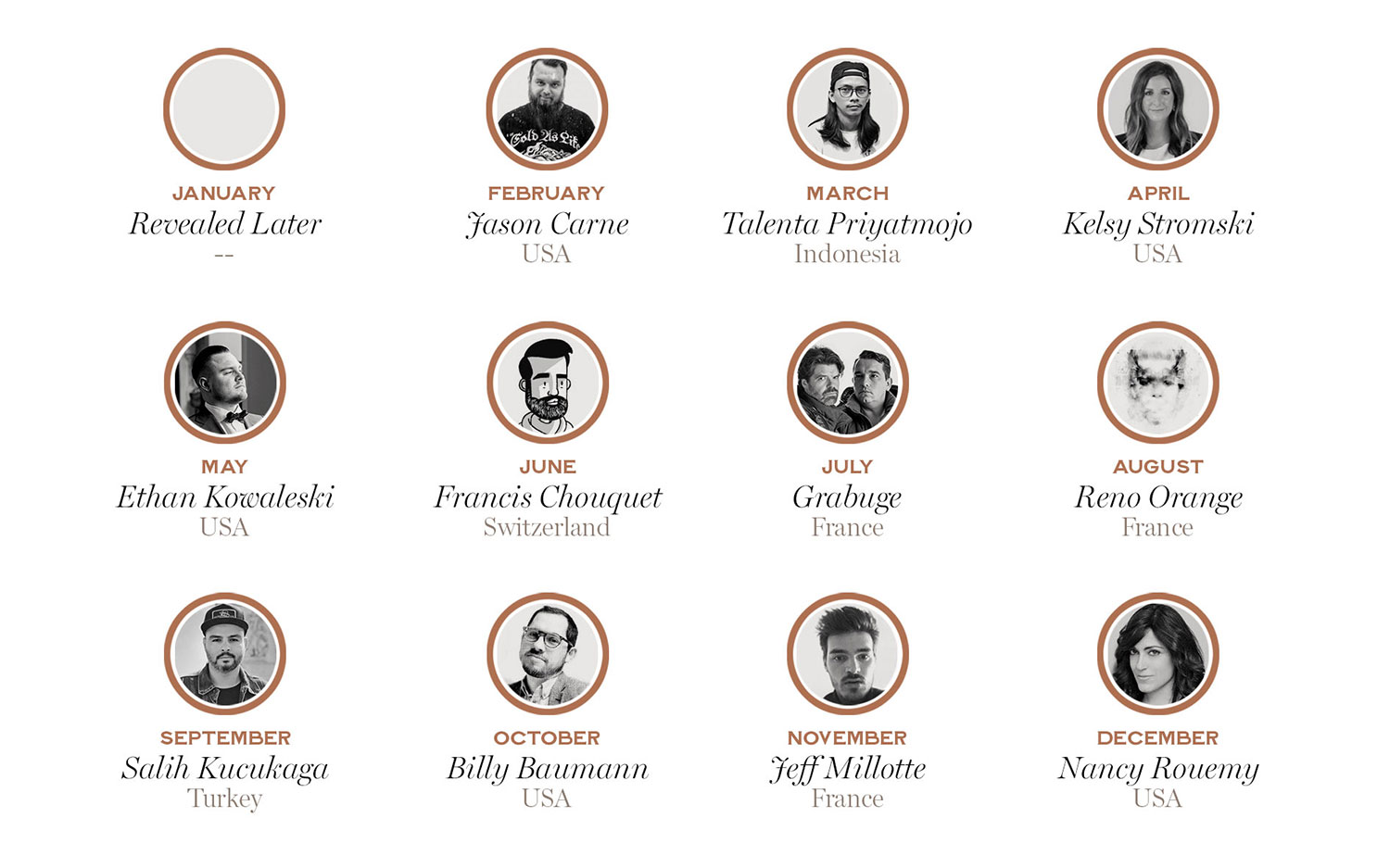 In the UK it is said we use 4,861 disposable paper cups a minute, which is over seven million a day, and less than one in 400 cups are recycled. To combat this problem, G . F Smith has launched Extract, a paper that aims to rid the planet of the waste generated by disposable coffee cups lined with plastic.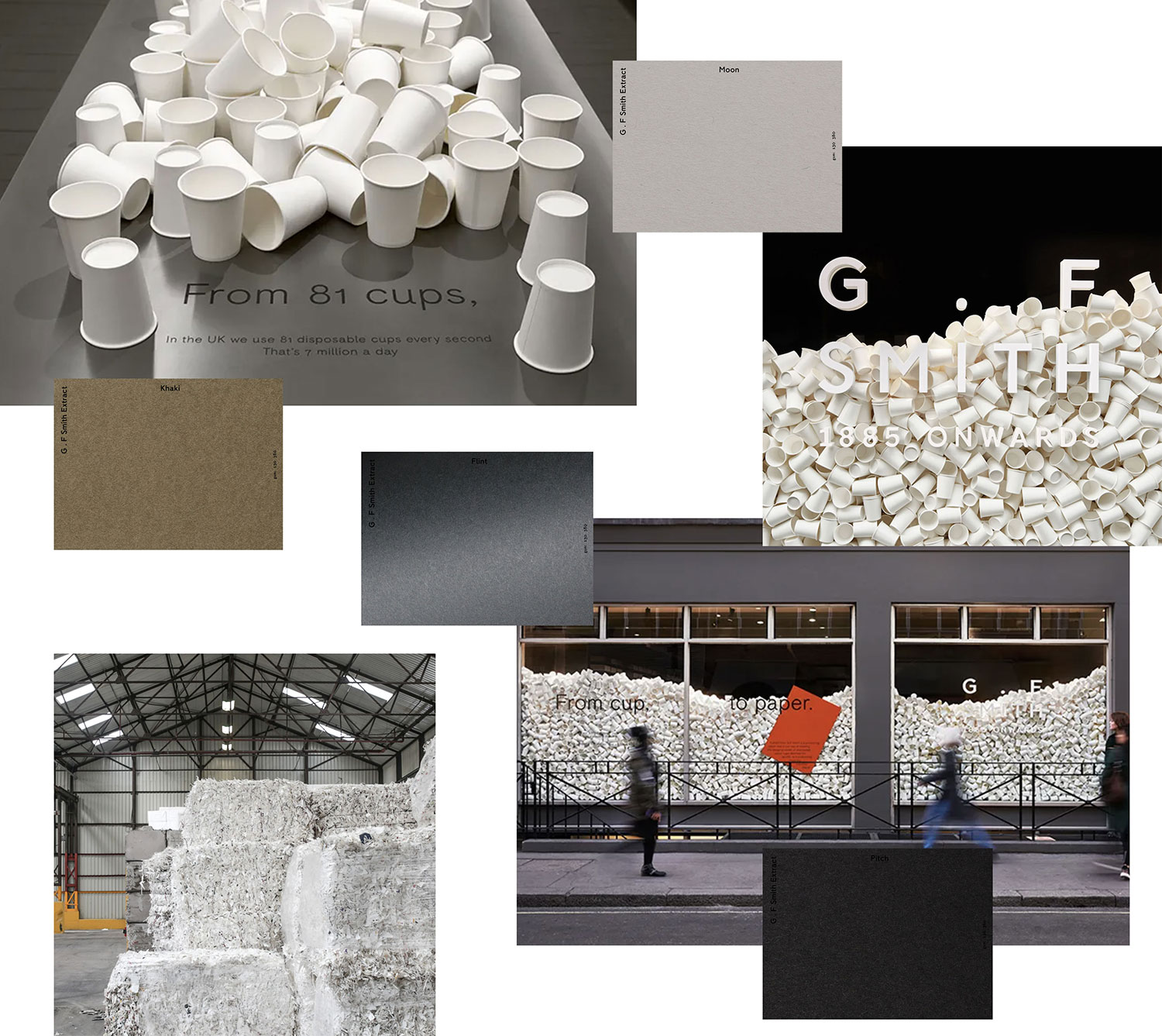 As the last 6th editions, Studio Pression will print it. Here come pictures of printing last year edition.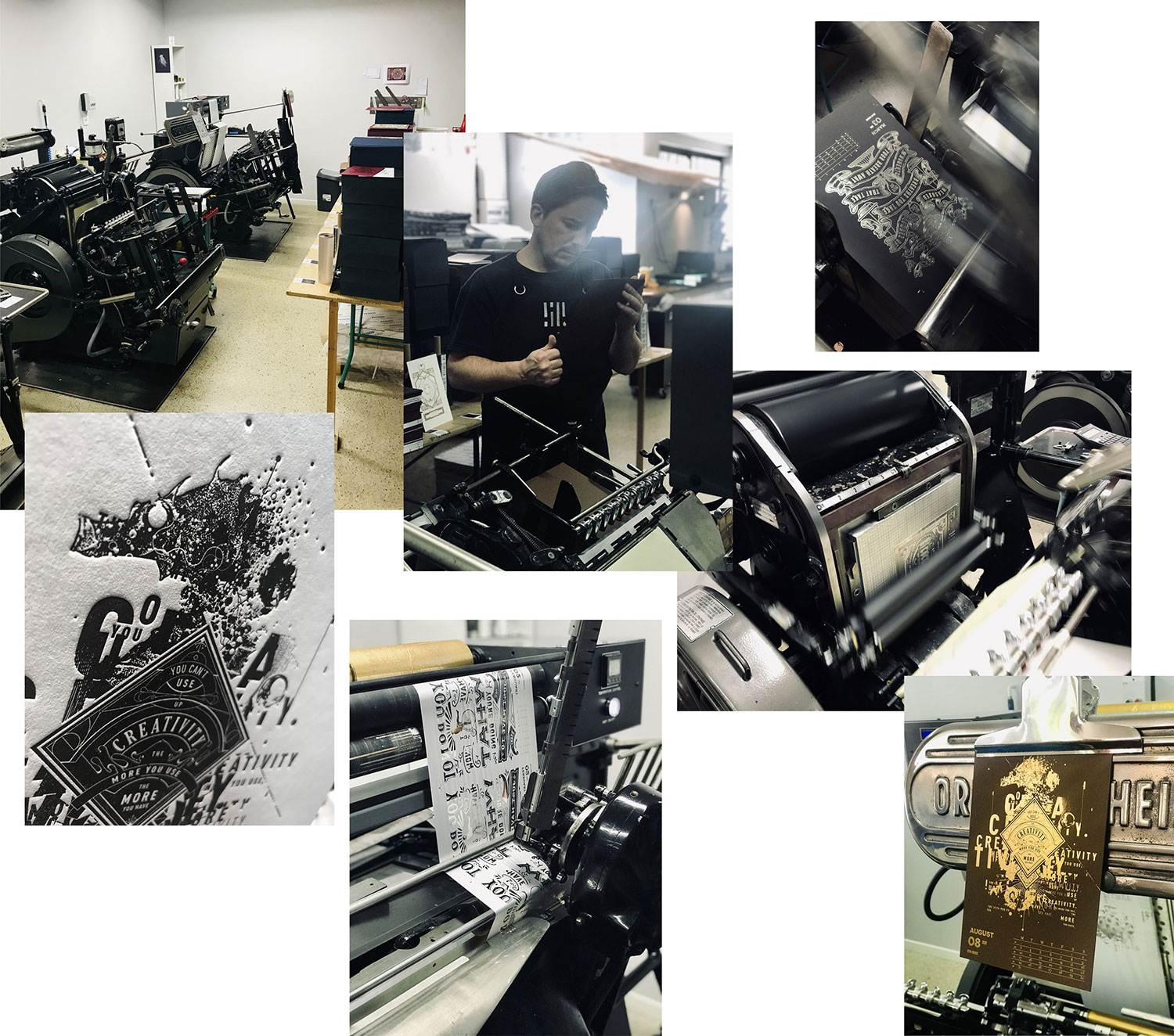 ---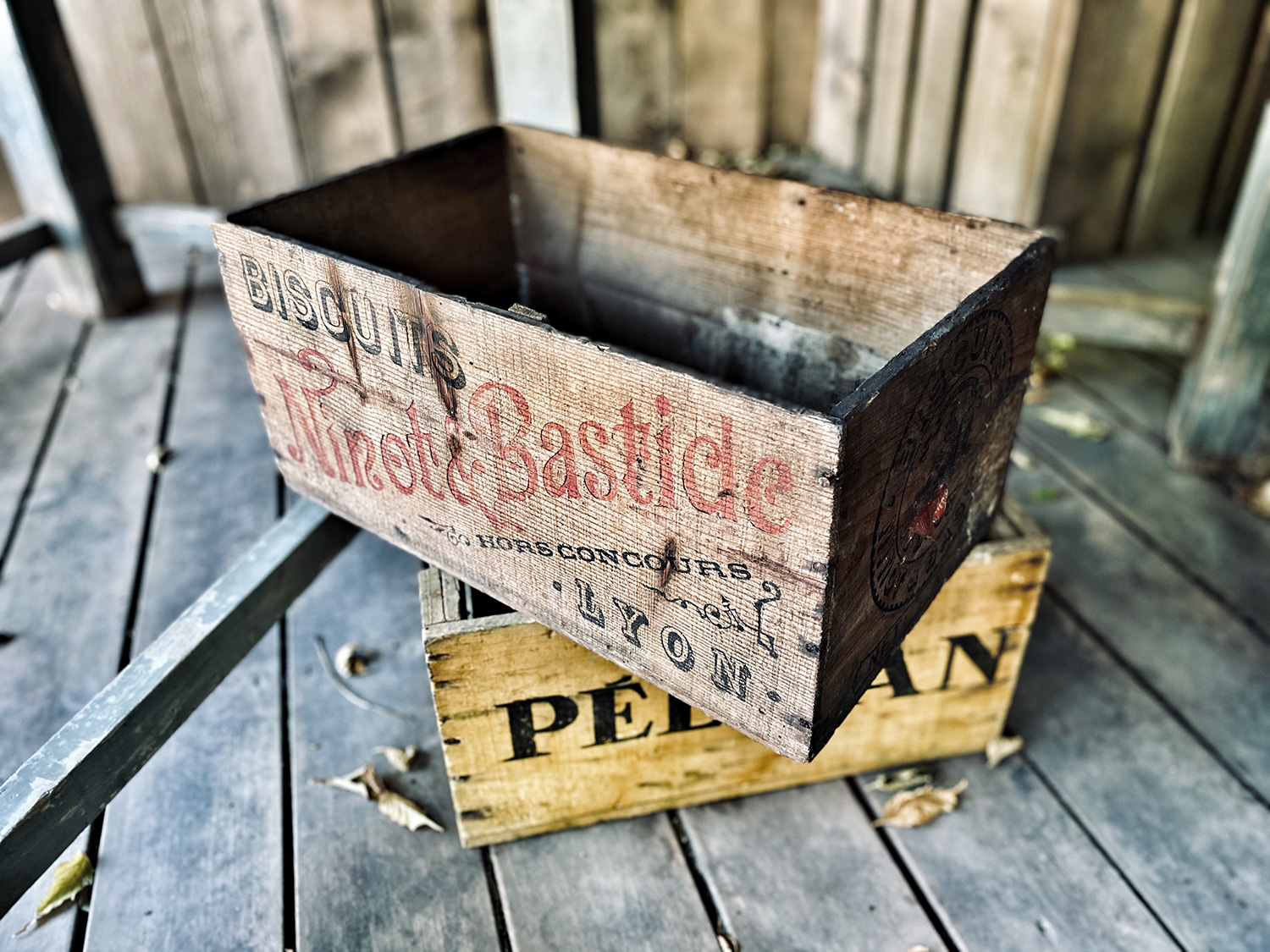 I hope you are fine and safe wherever you are! I had the chance to visit a lot of flea markets over summer time, some of the most amazing I ever have seen, and I bring a lot of items back with me! I am happy to propose the first ones in the shop:
Vintage Share certificates
! For now here are some of the photos, you can see more at
instagram.com/iammrcup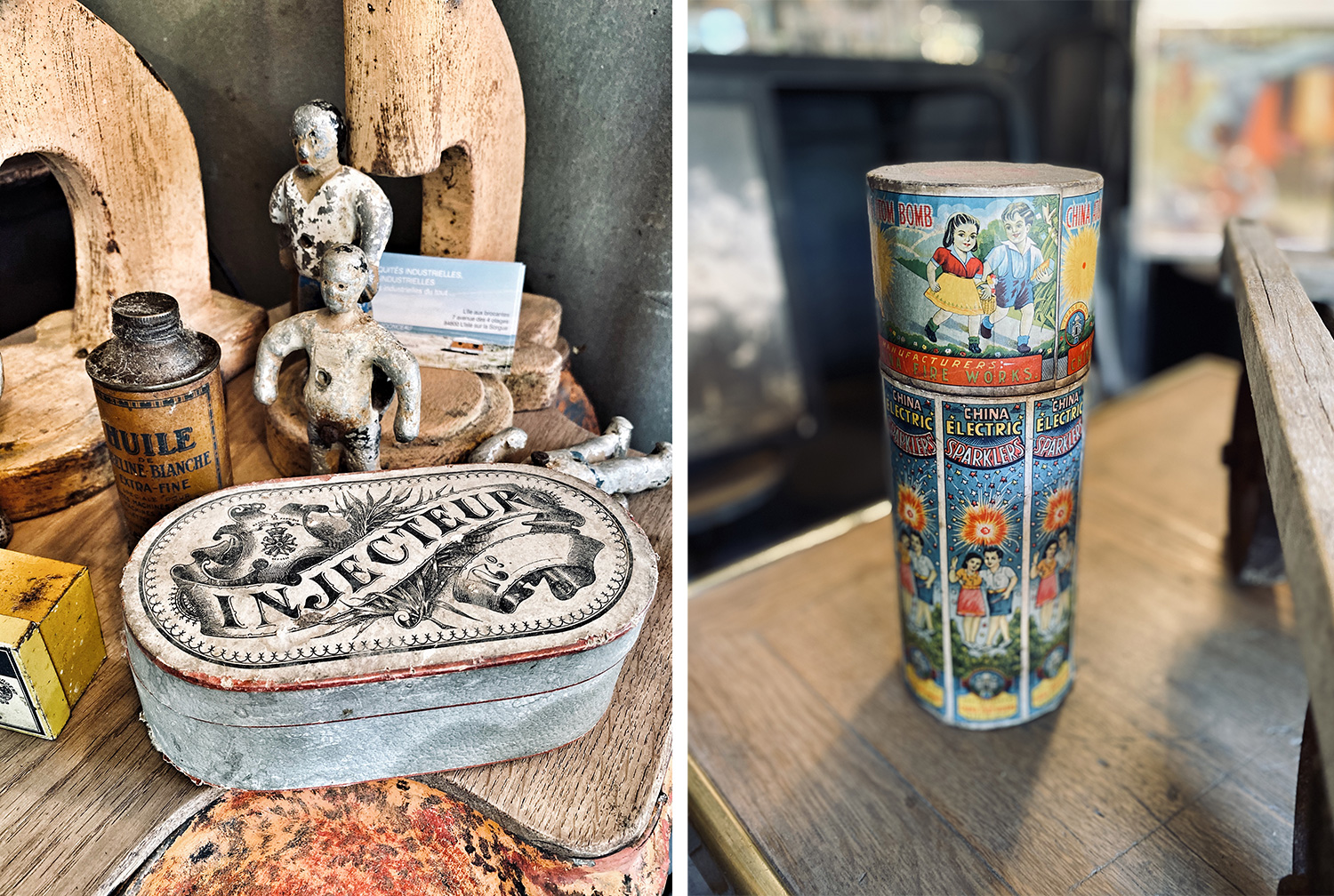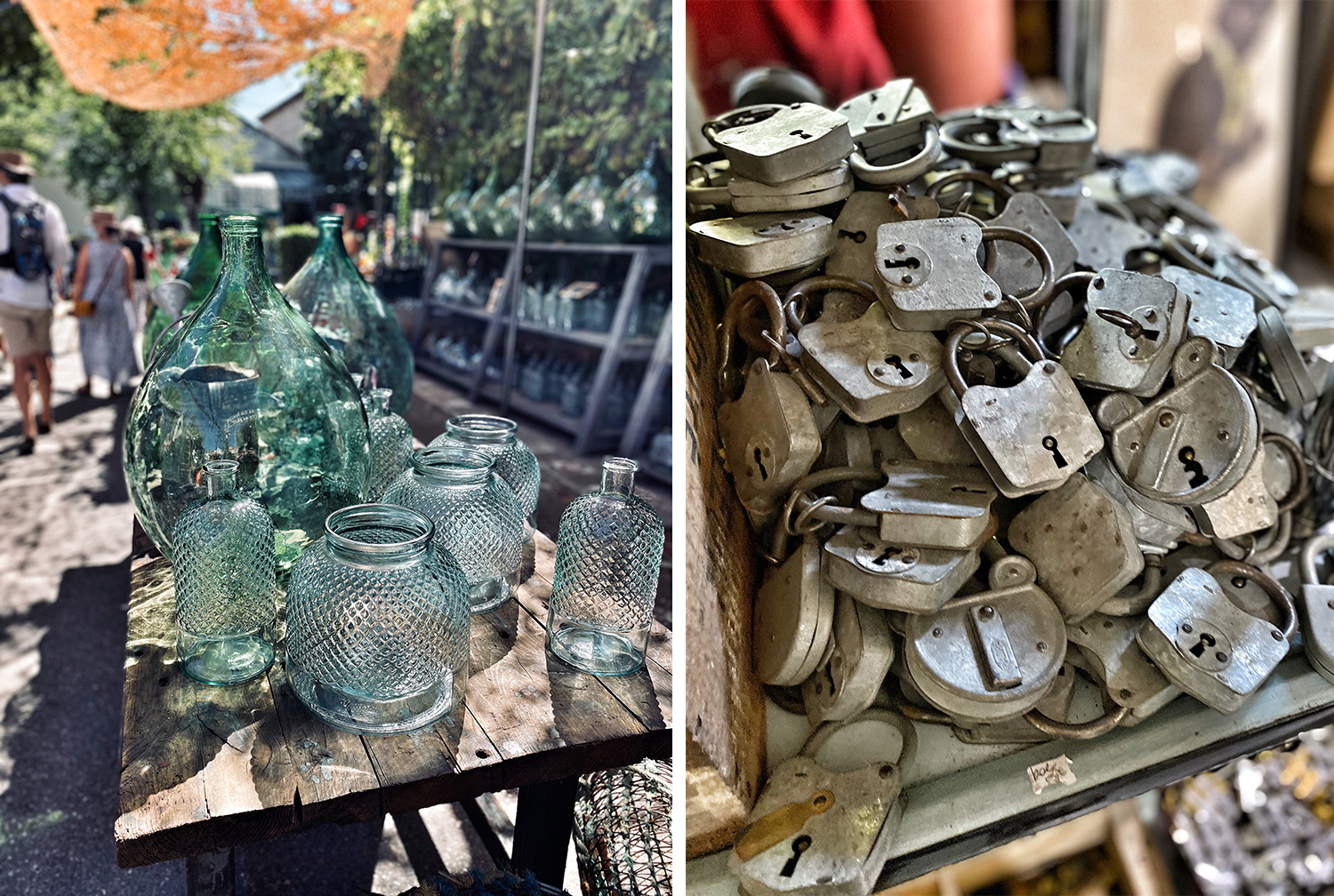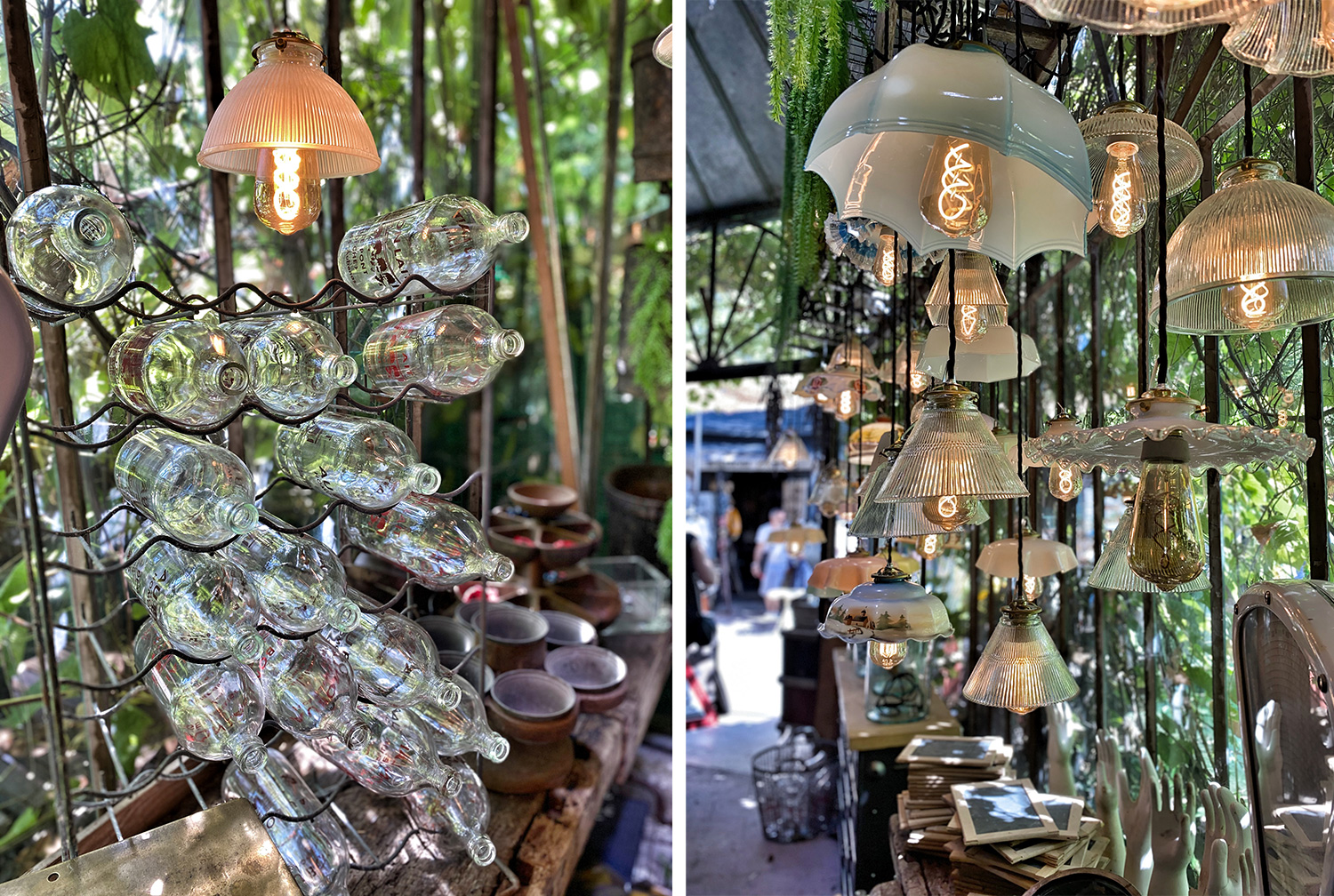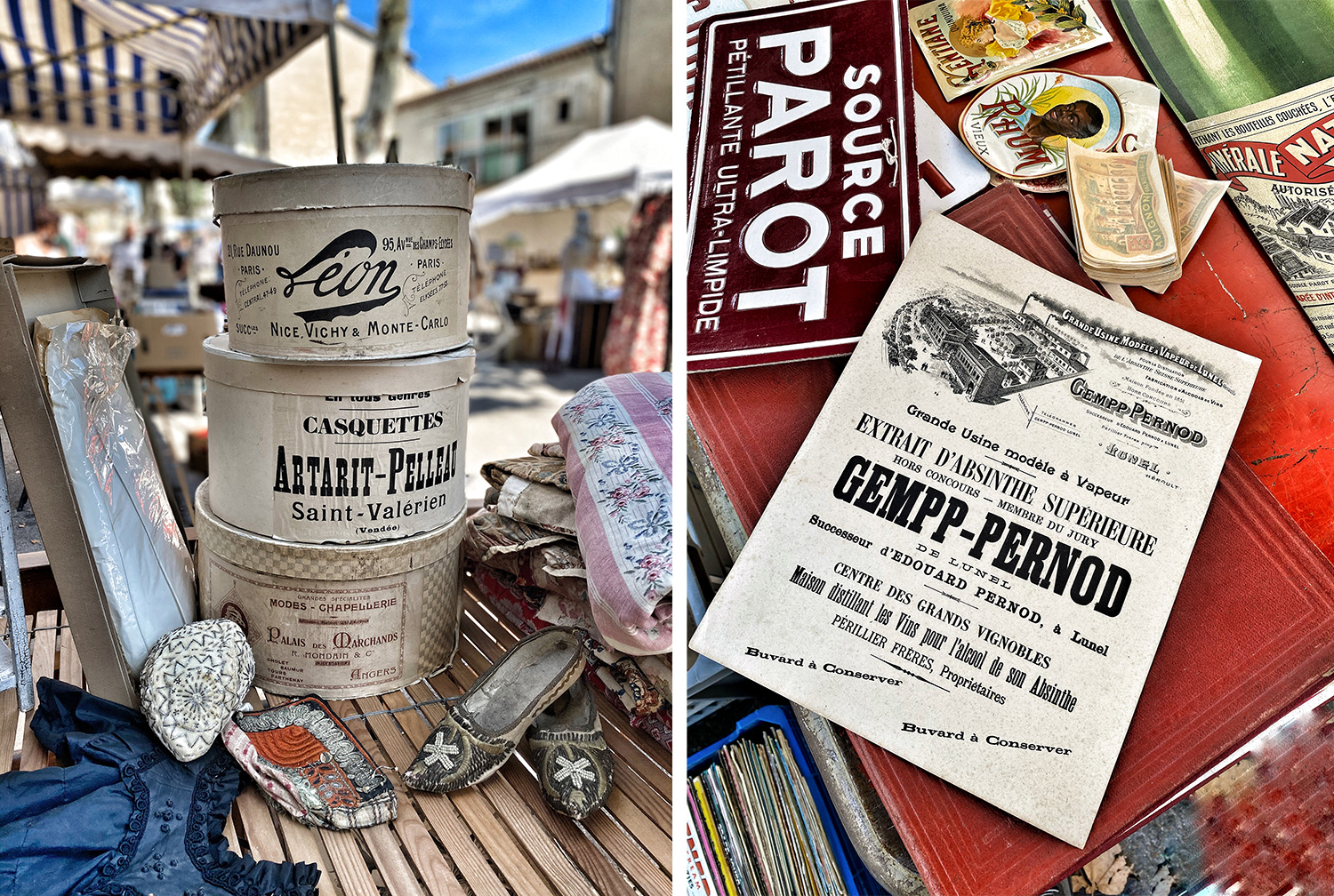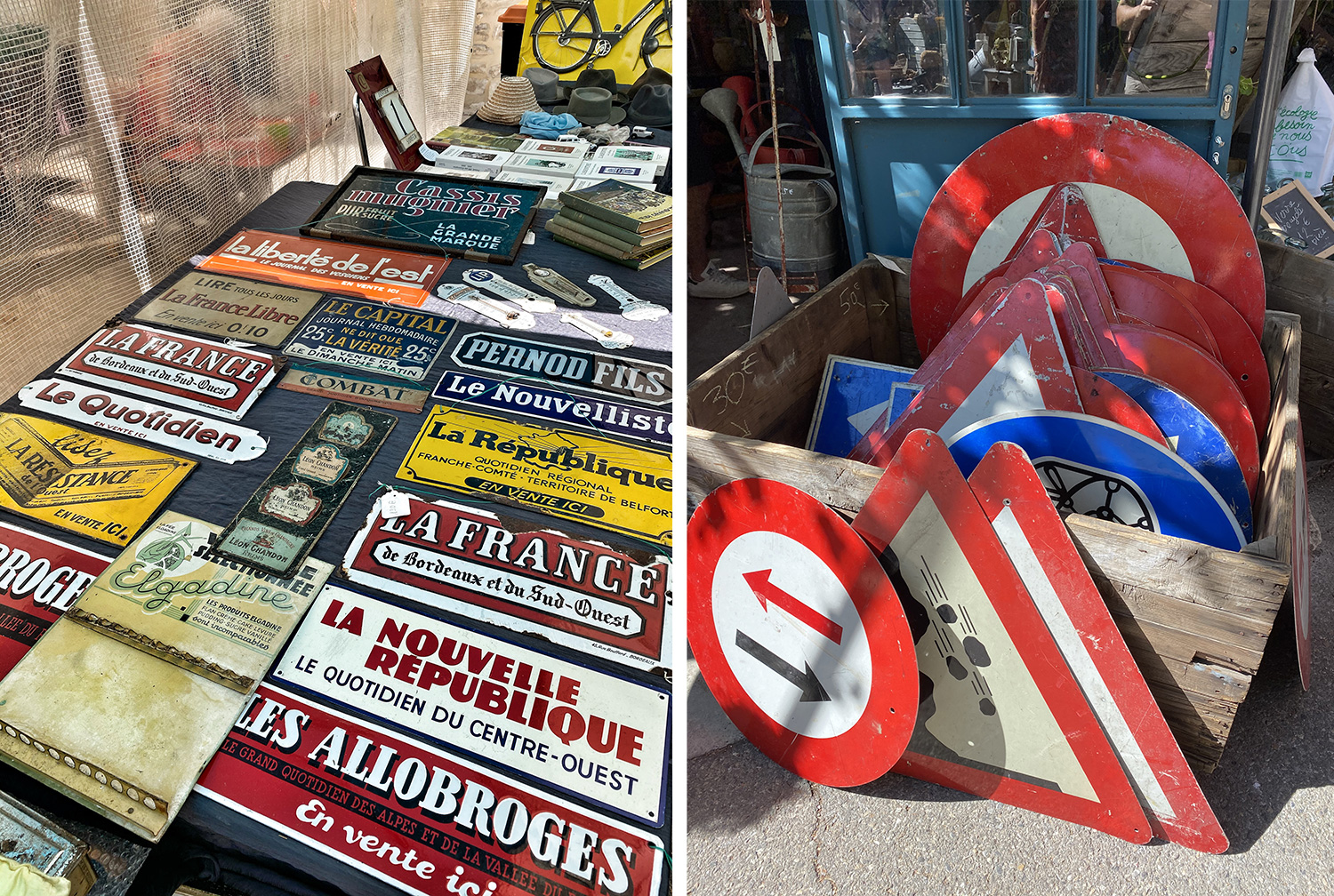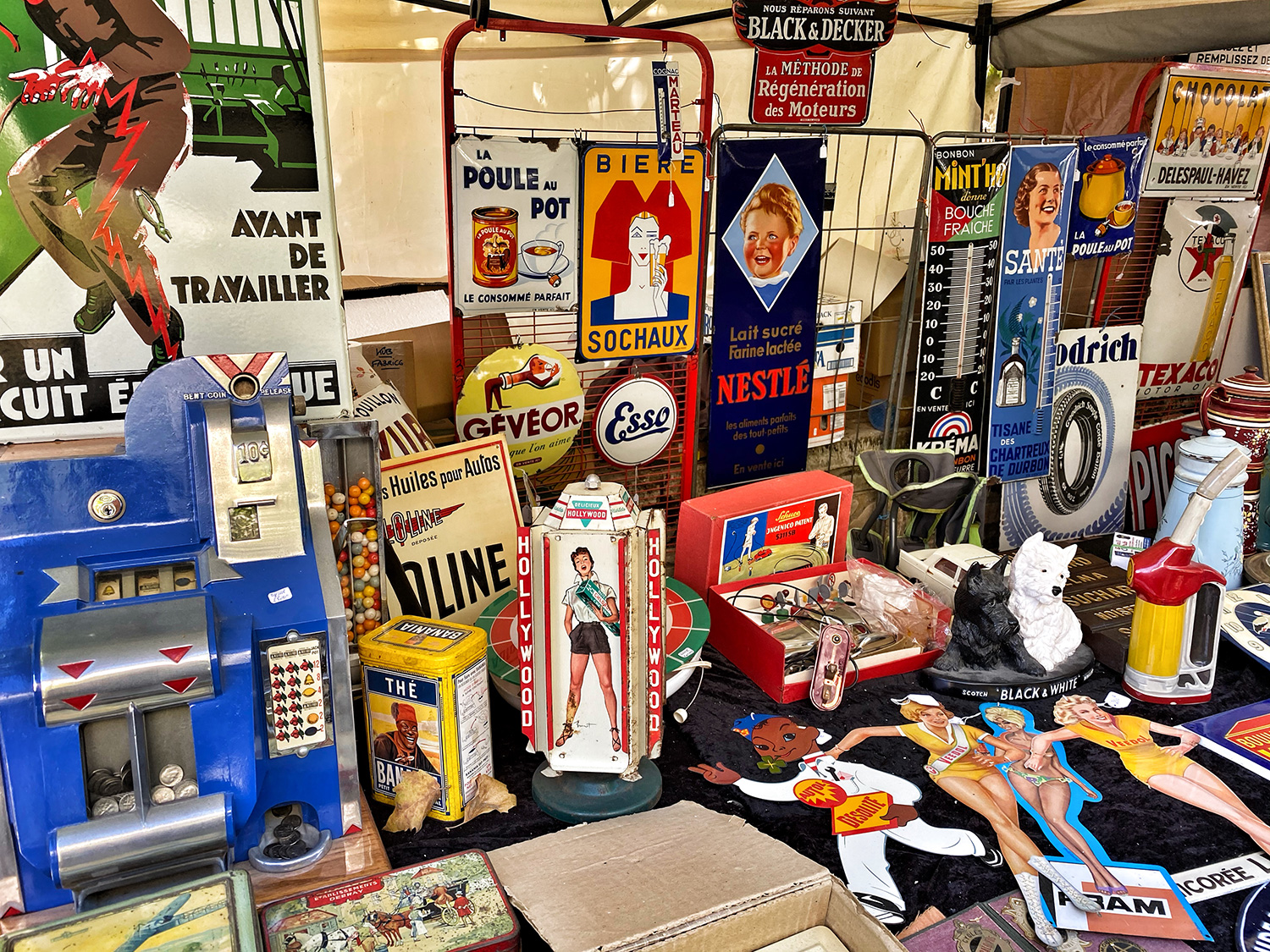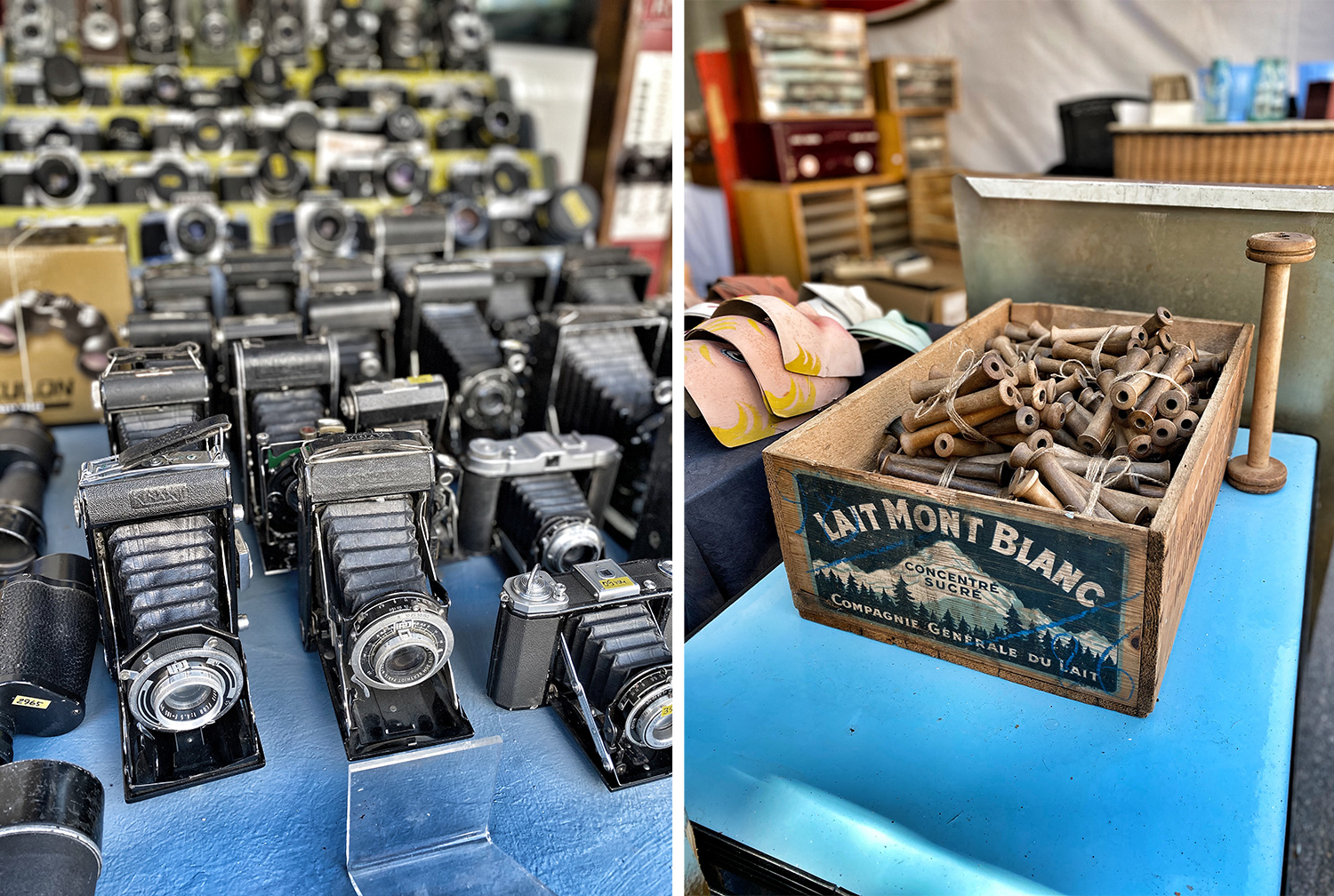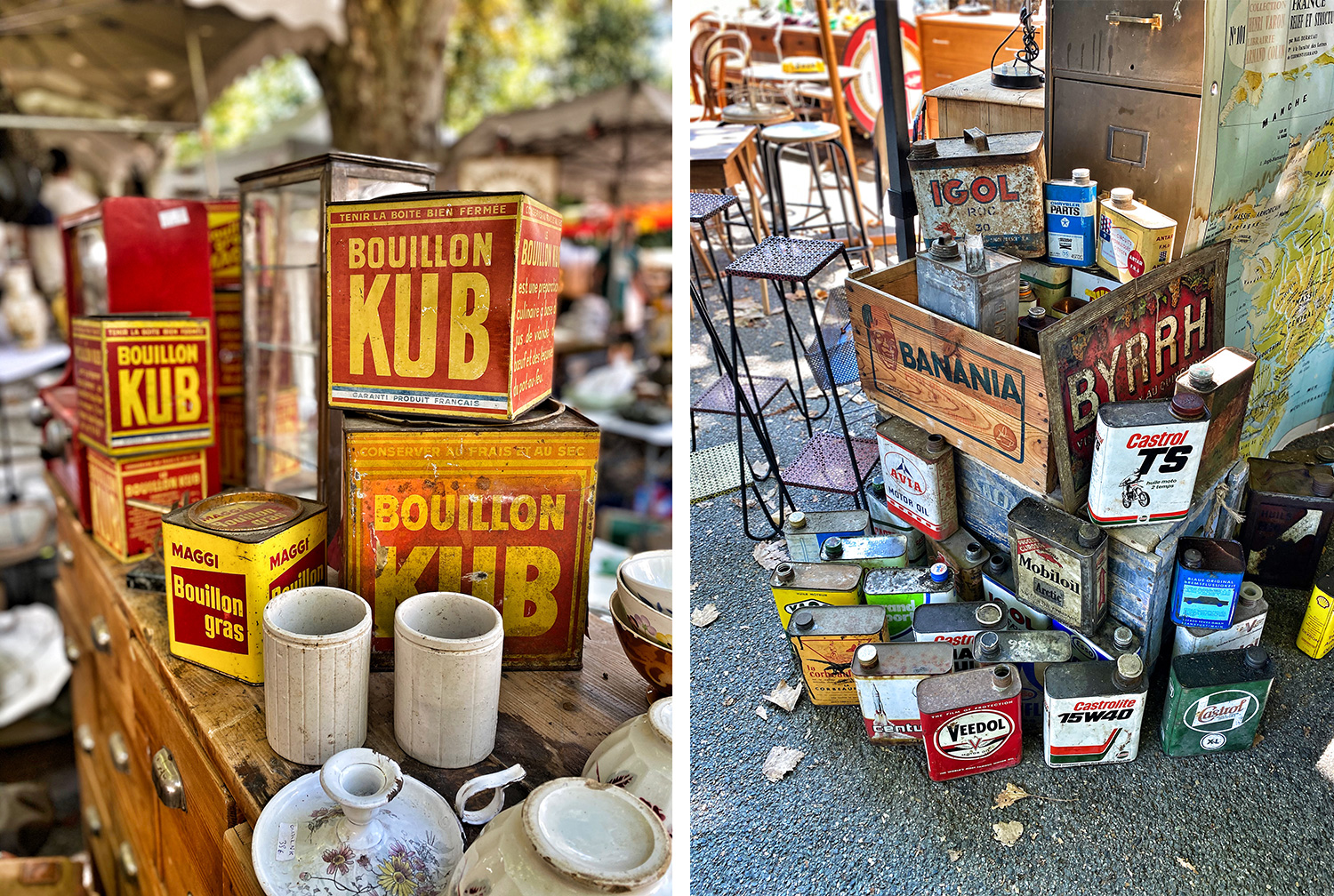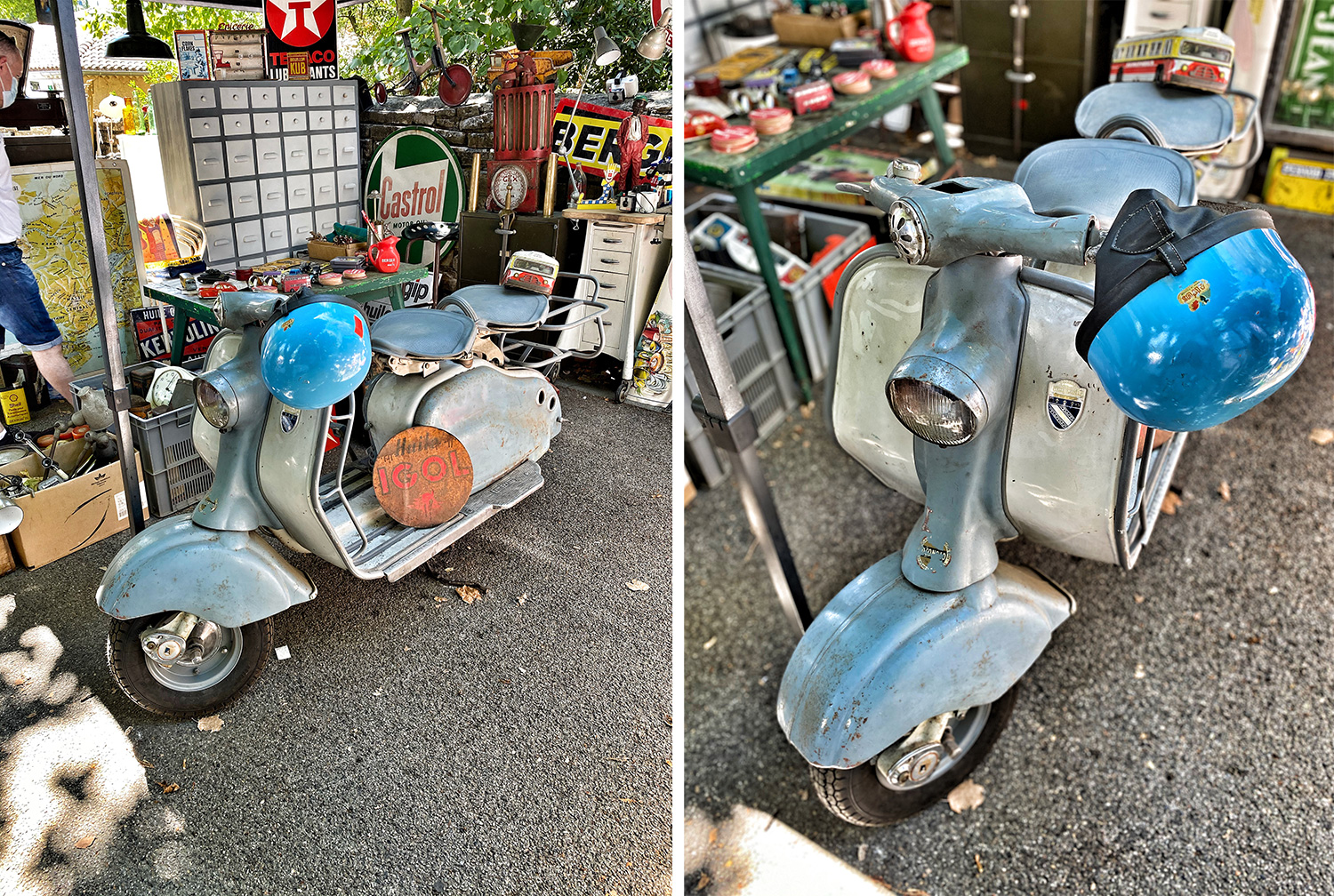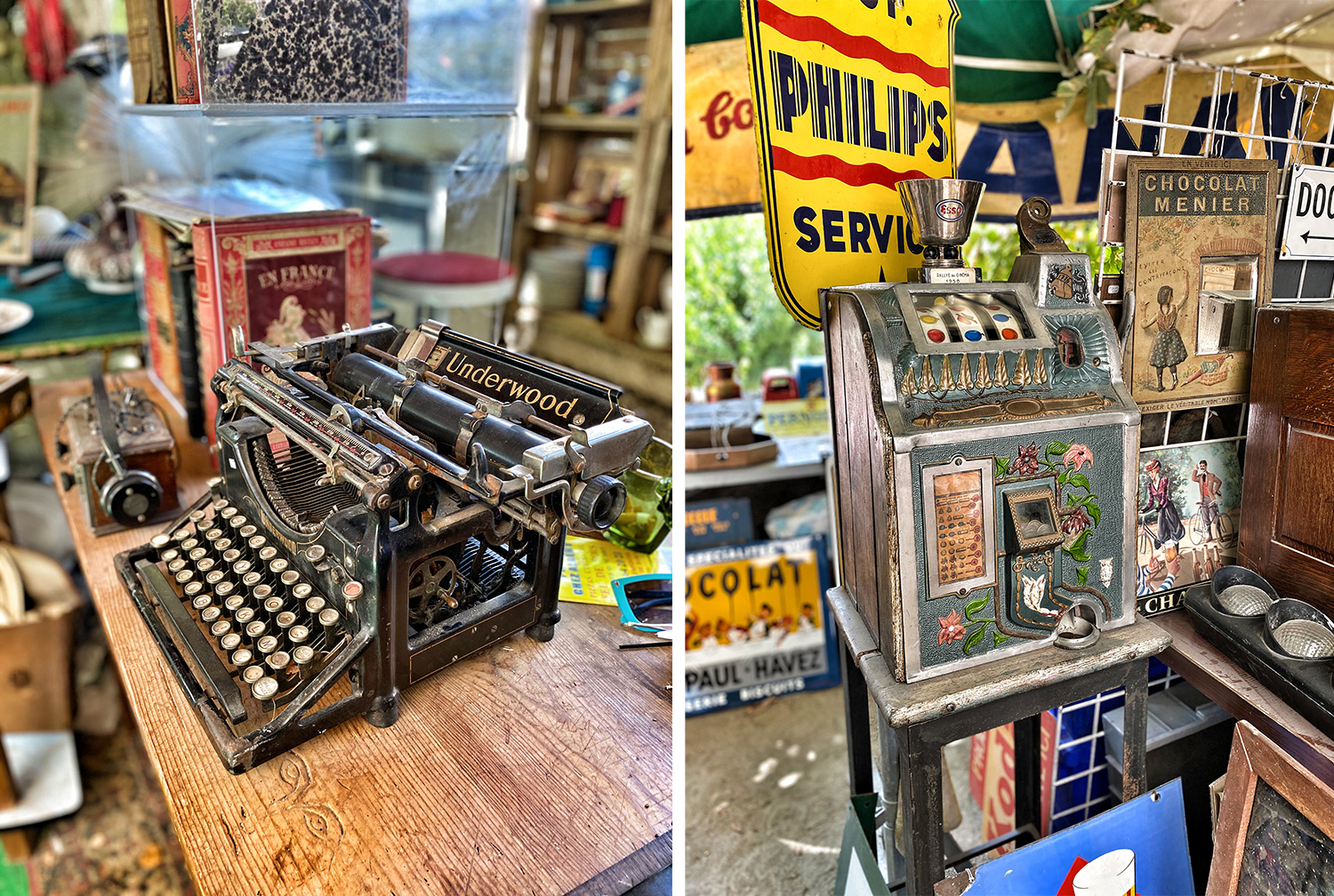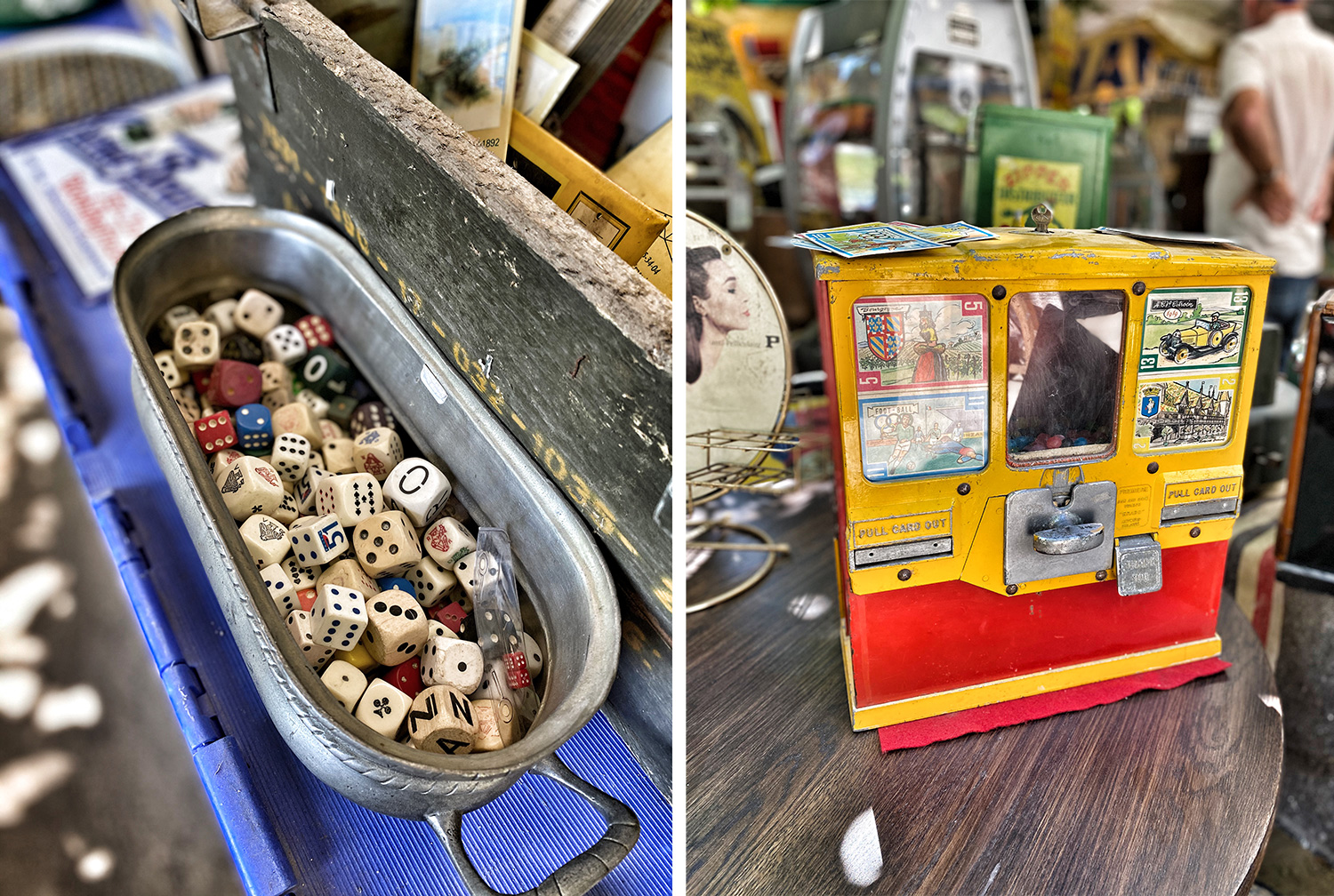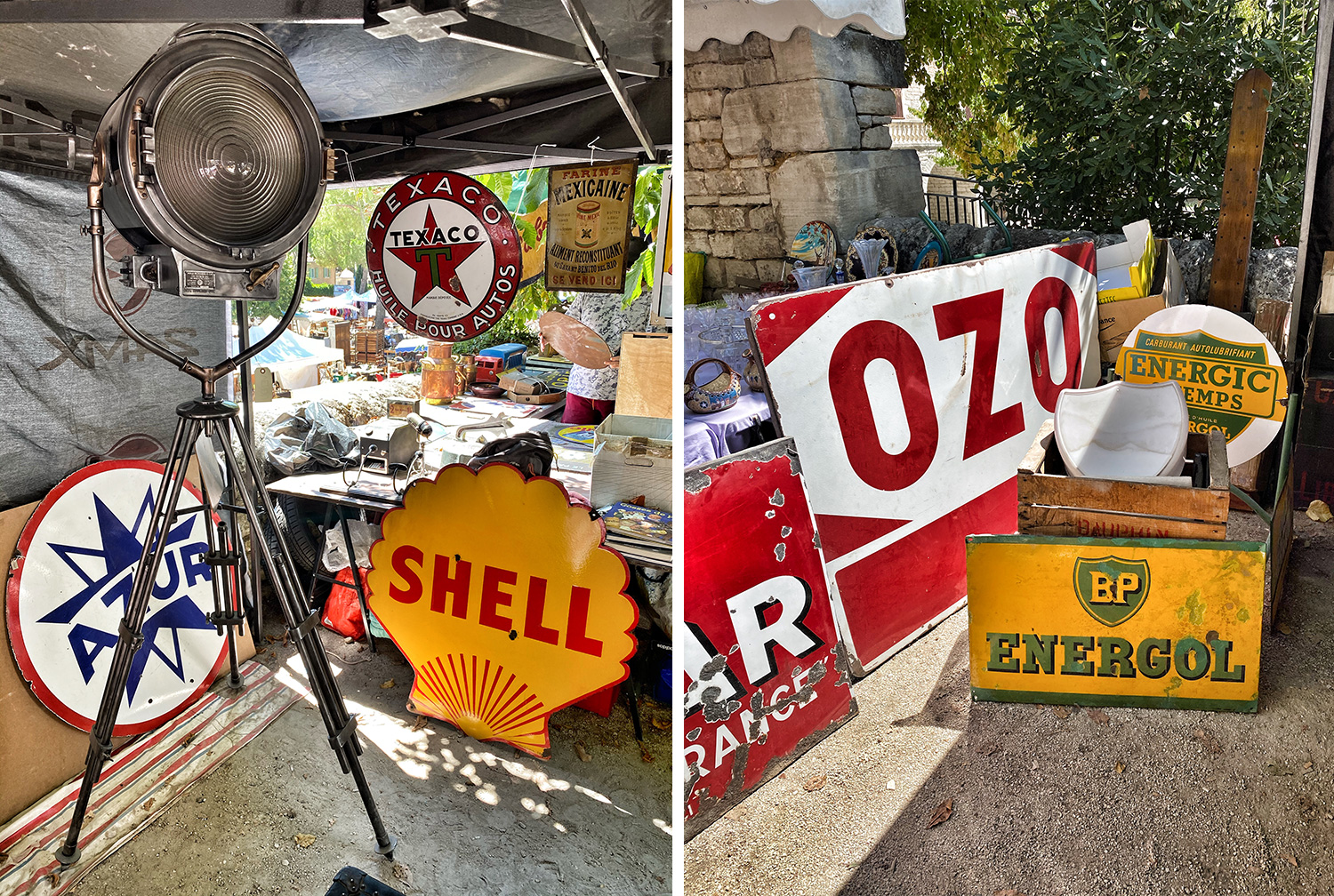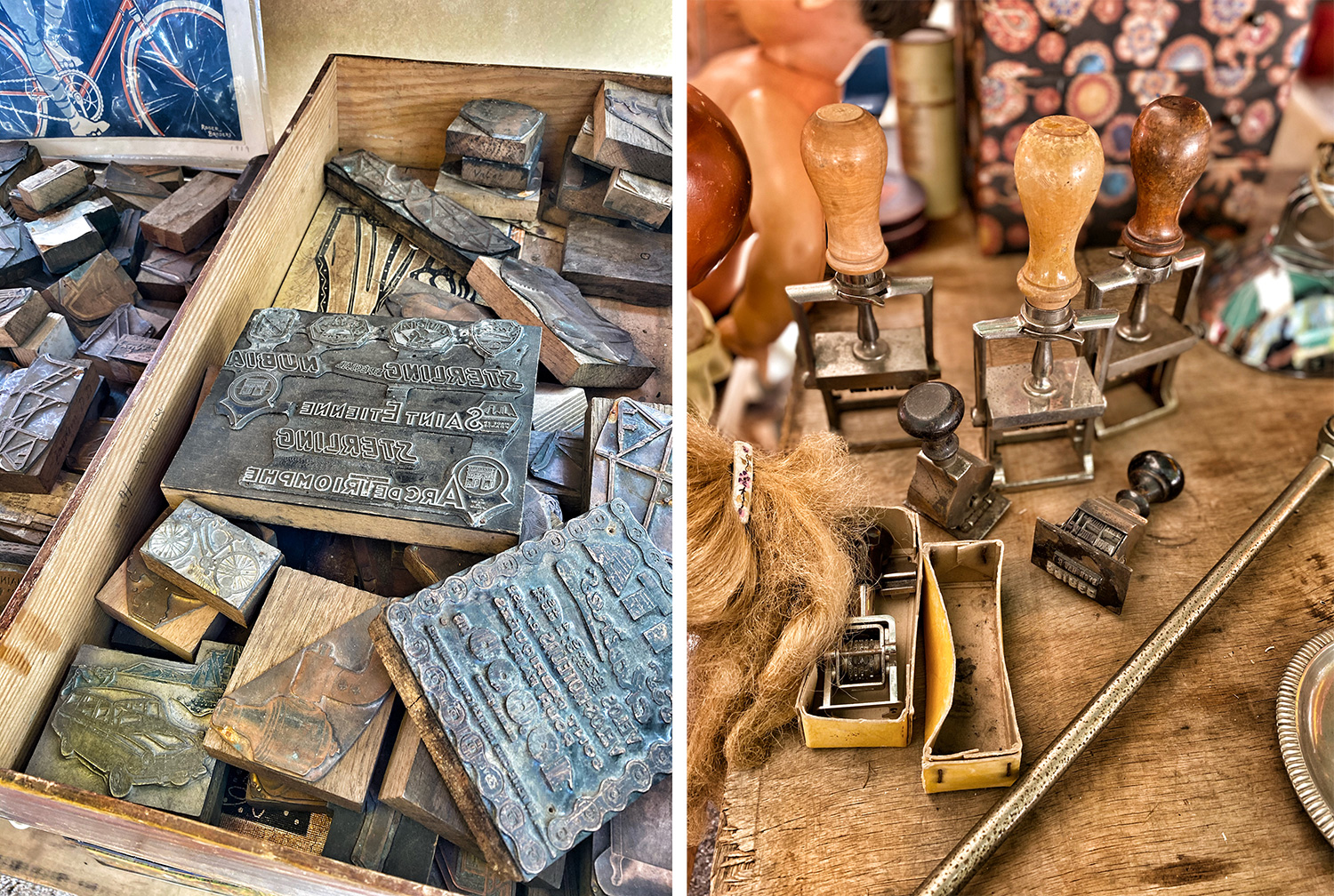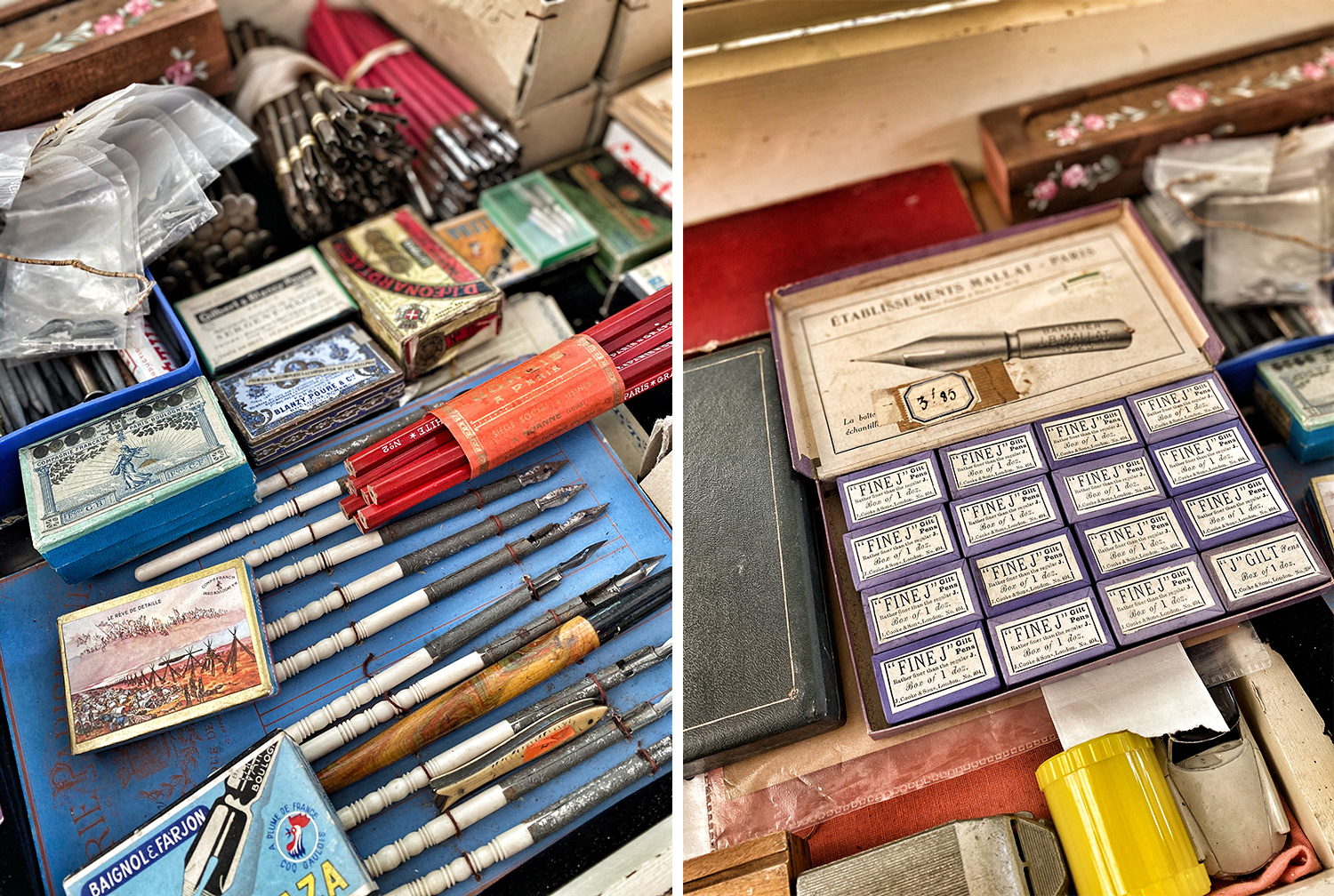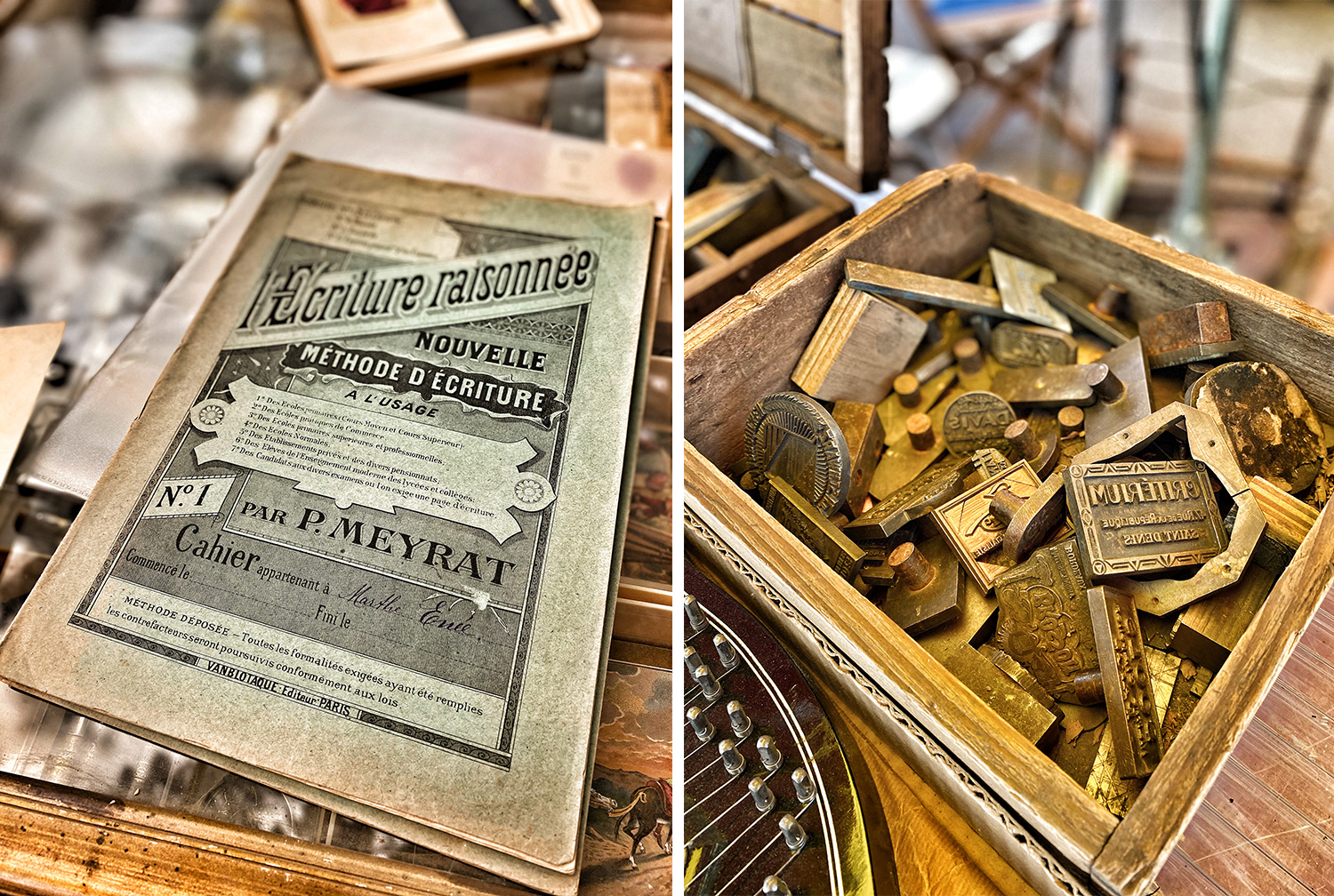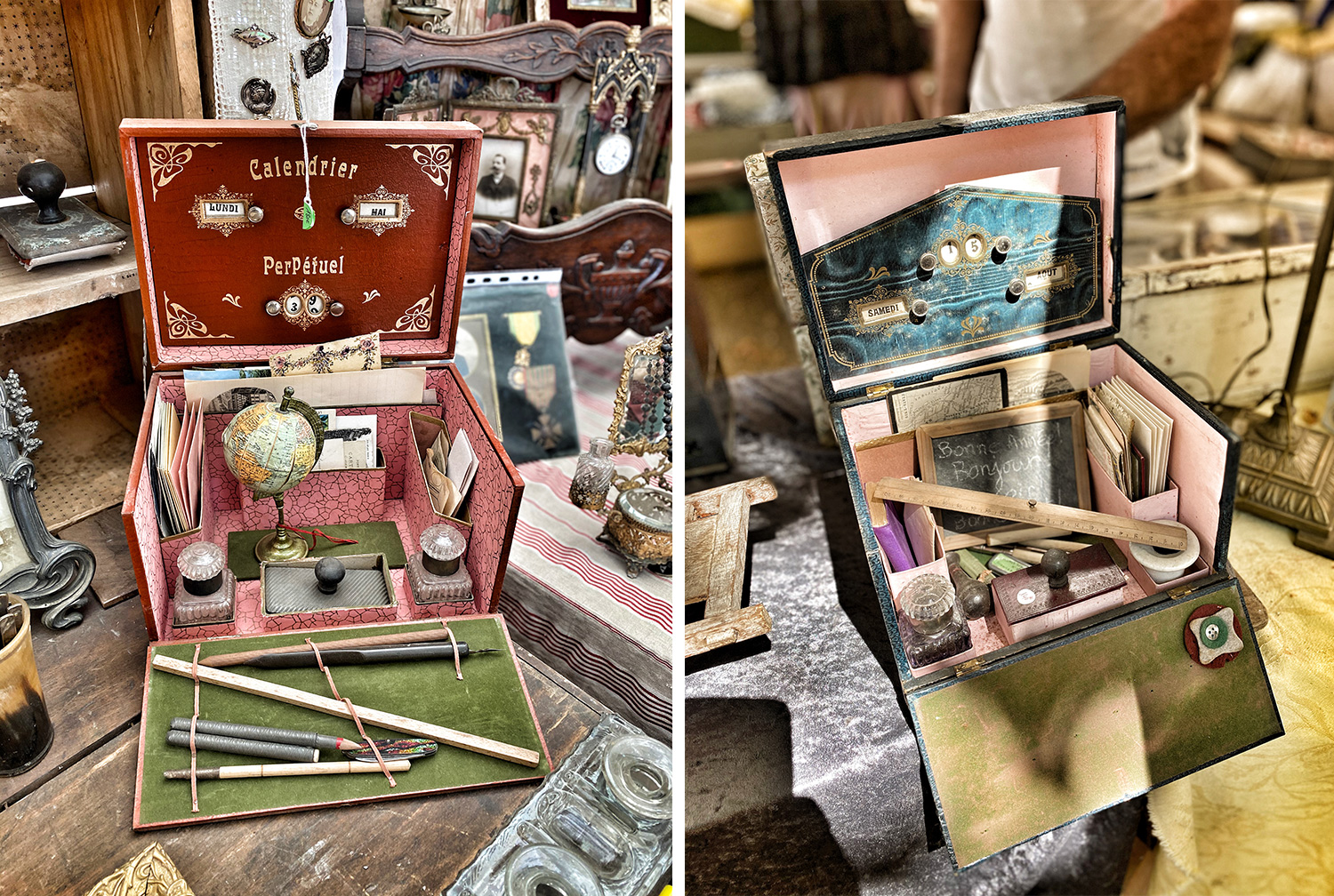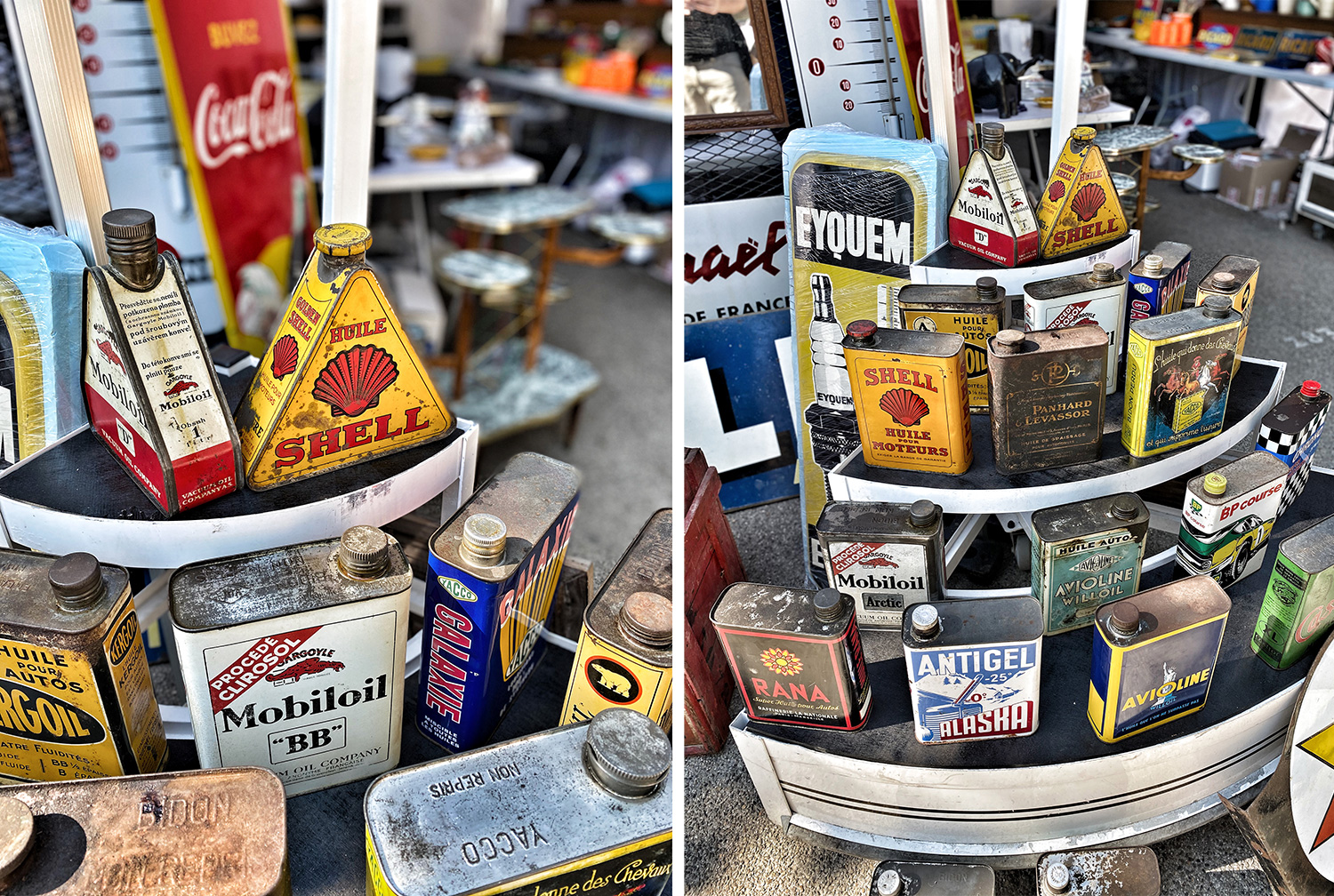 Adobe Local Gems
I also did a great collaboration with
Adobe France
: I share with you my adopted region, Arles and Provence. Adobe asked me to illustrate my region, in collaboration with Gérard Trang
superchinois810
, it was perfect considering the beautiful images he made here! This creative project called "Local Gems" makes you discover my favorite cities: Uzès where I love to lose myself in the small streets, Arles where I have my studio since 2015 and Avignon. Despite these difficult times, we worked together on the various tools of Adobe, making our creativity speak. I combined his photos, watercolor stains I scanned, and old papers with texts and illustrations, I found at the flea markets I go to every sunday
.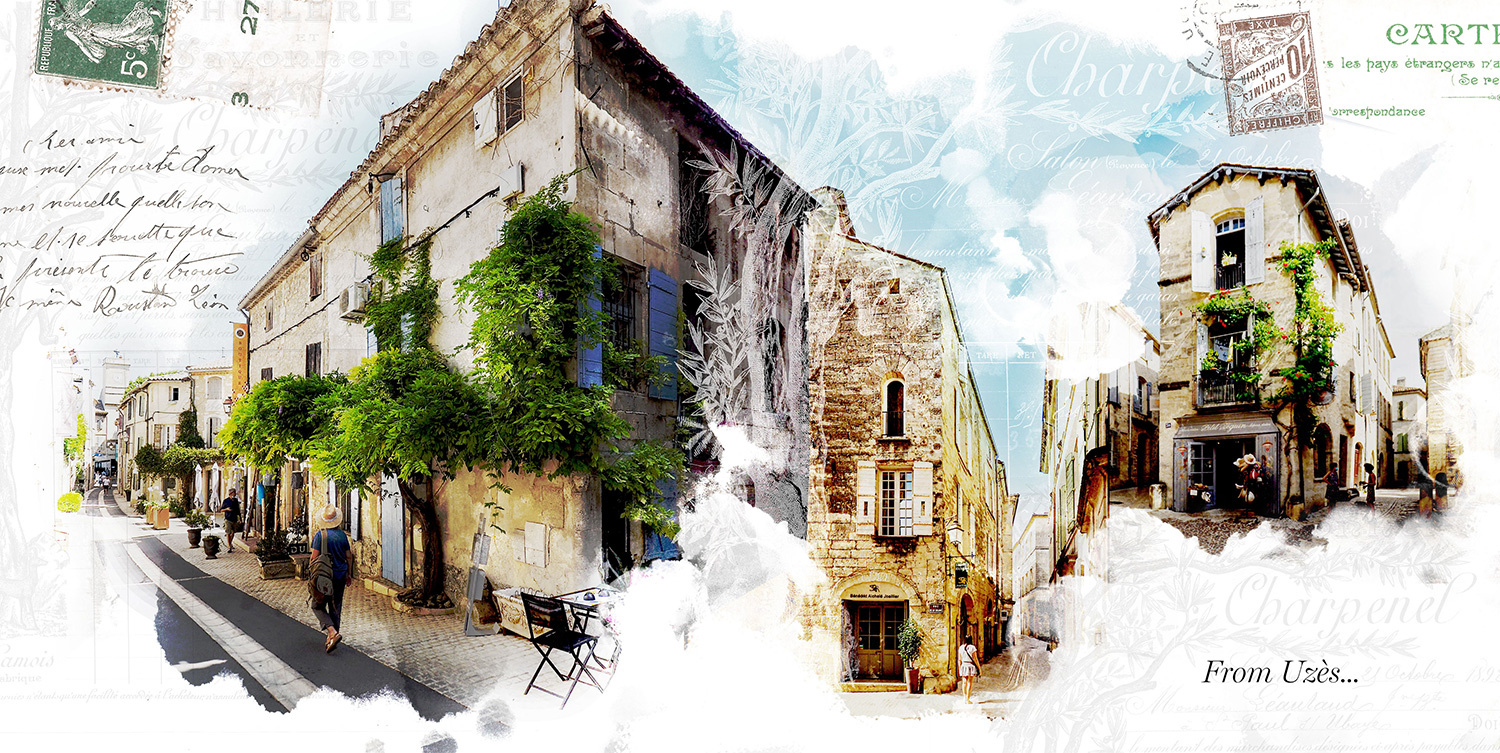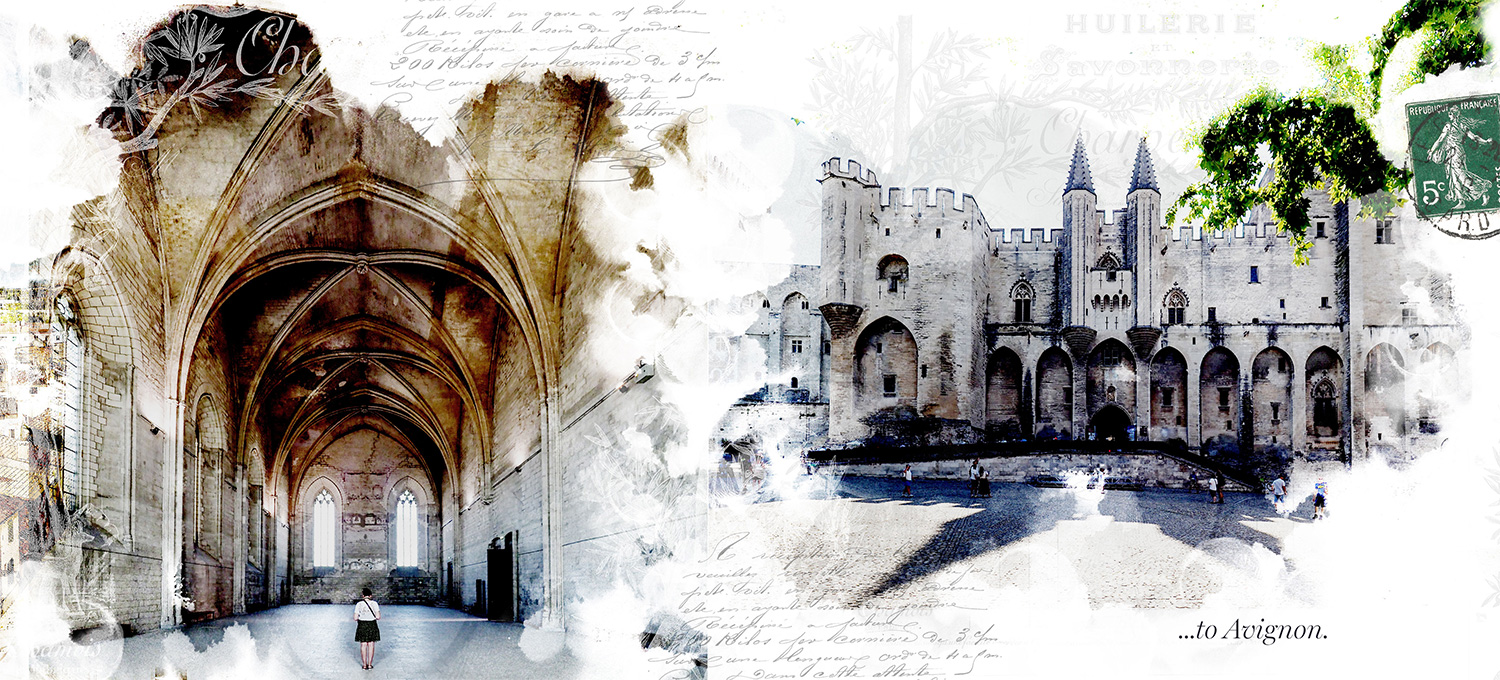 ---
36 days of type posters and postcards
Thanks for support !
---
posted in Mr CUP News
at 9.12 AM
from
Bolquères
/

France
listening

Elbow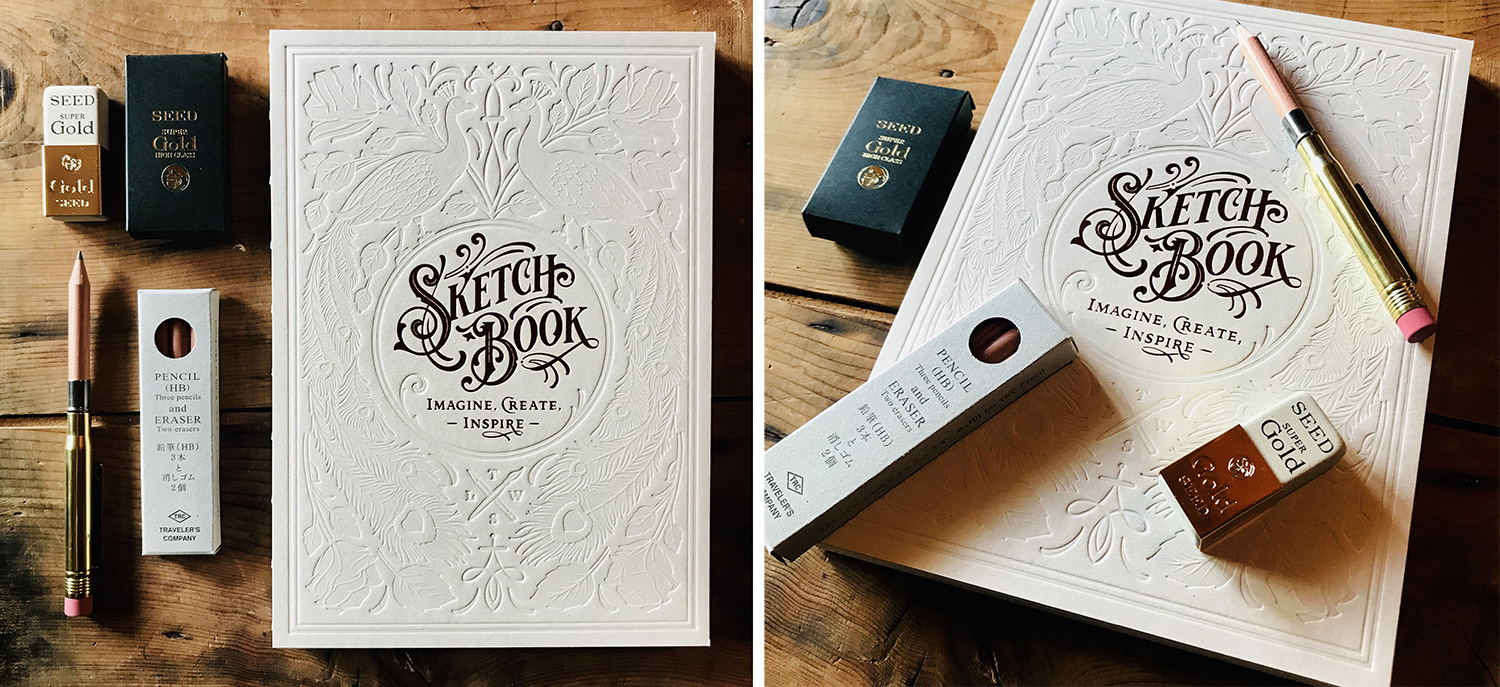 I love nice stationery and I am so please to have all these items available in the shop. Of course Iwould have prefer to have visit Japan and bring them in my suitcase ! Here are details :
BRASS Pen Case
The simple and minimal design of BRASS PENCASE is created by pressing a solid brass plate. The beautiful shape that resembles the body of a vintage car, is skillfully crafted by experienced pressing craftsman in Japan. The lustrous golden hue of the pen case deepens over time and bring anytime, and acquires the rustic appearance of an antique brass item.
BRASS Ruller
This ruler is made through the process of pressing, shaping, bending, and pressing it again. The function is so simple, and in a sense, that is why Japanese based delicate technique is required to make this item. One side of the ruler is tilted to make carrying and drawing lines easy. At first, this product will release a gold like color, but as time proceeds, the color deepens a gives a feeling of an antique tool.
The 6.5" scissor is made from Japanese stainless steel with a universal size. Golden body plus the proportioned size catches your eyes right away. (important to know that the scissors can not fit in the Pen case).
This is a pencil made in an old press factory located in Japan. This product consists of two parts, the brass made holder and the actual pencil with an iron cup. When this is not used, the pencil fits inside the holder, transforming into a compact "carry around" size. At first, the brass releases a golden color, but through its use, the surface starts to oxidize and the color becomes pro-found.
It comes with 3 pencils and 2 pink eraser refills, so you can use our pencil for a long time and enjoy how the texture of brass ages with use.Added of this nice set is The Super Gold Natural Rubber Eraser which comes in an elegant brass holder and a beautiful black gold foiled box.
Wire Clips allow you to see through to the paper and show the vacant beauty. The mini and useful wire clips can be used as paper clips, message holders, decoration and more.
Each items comes in very nice packaging !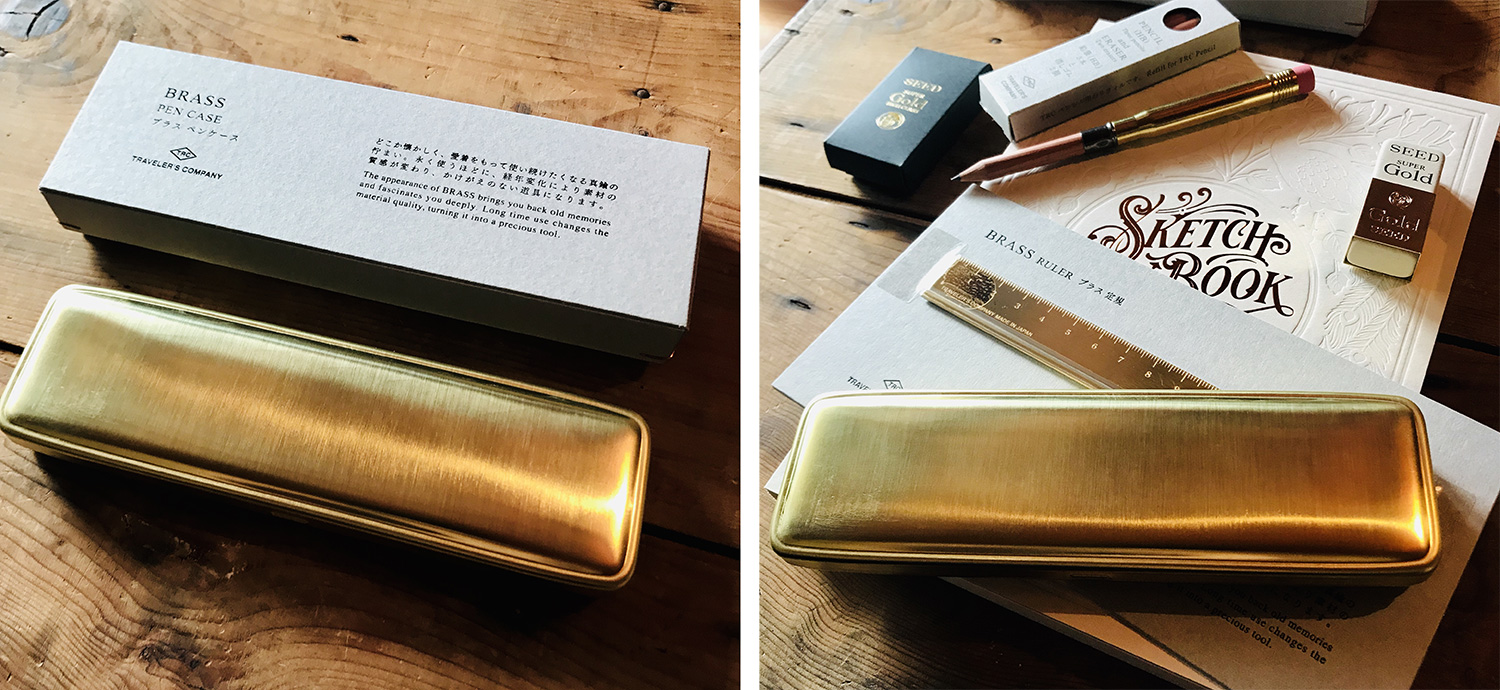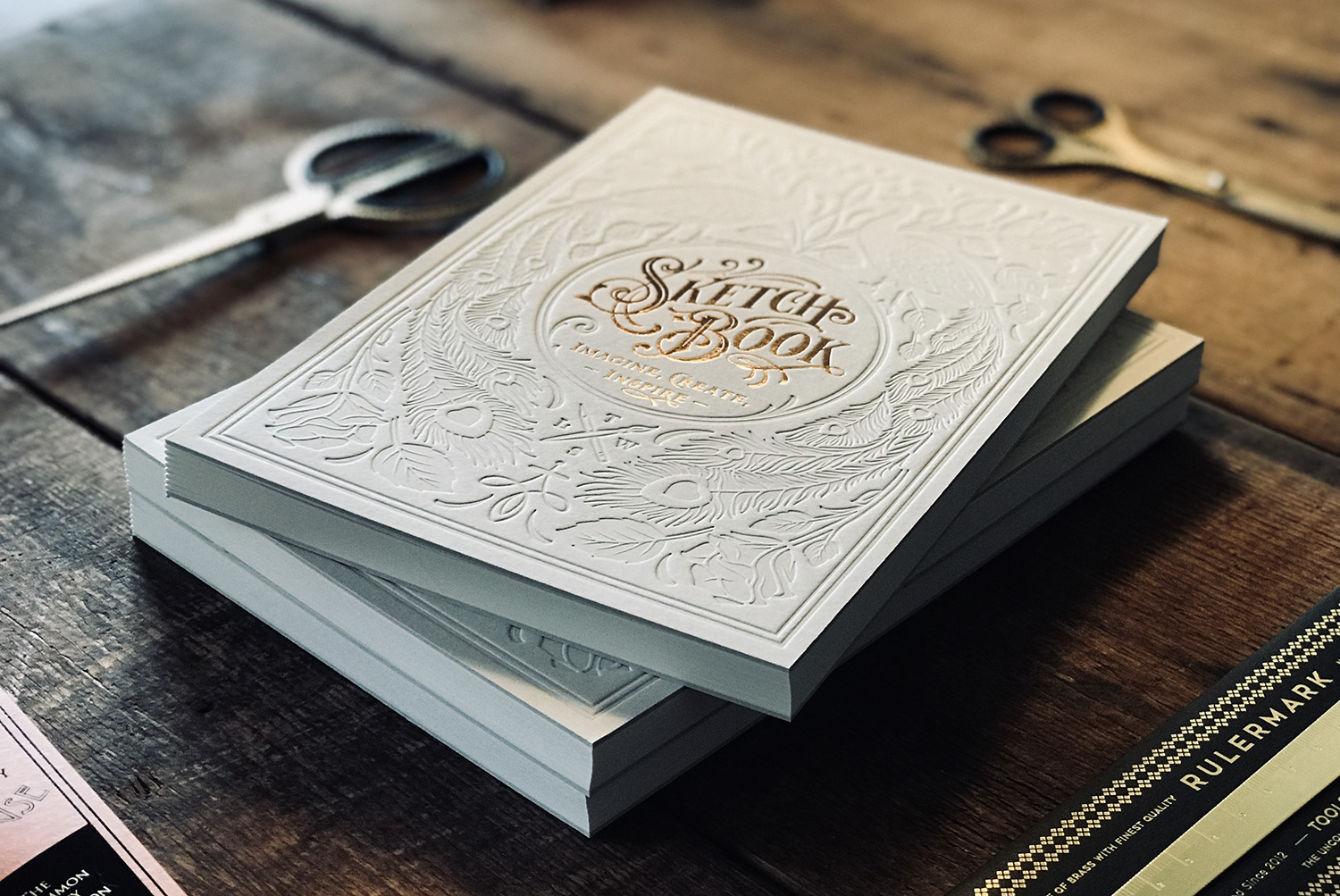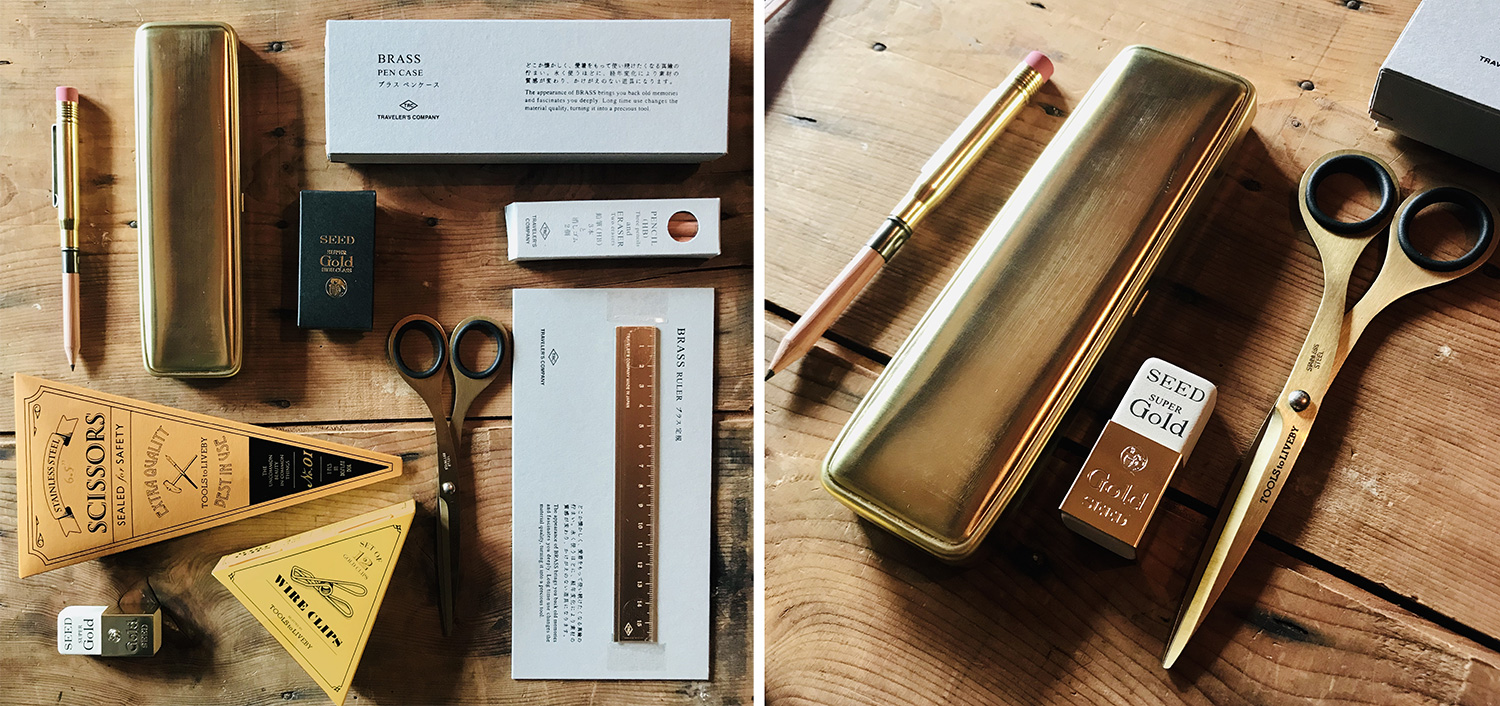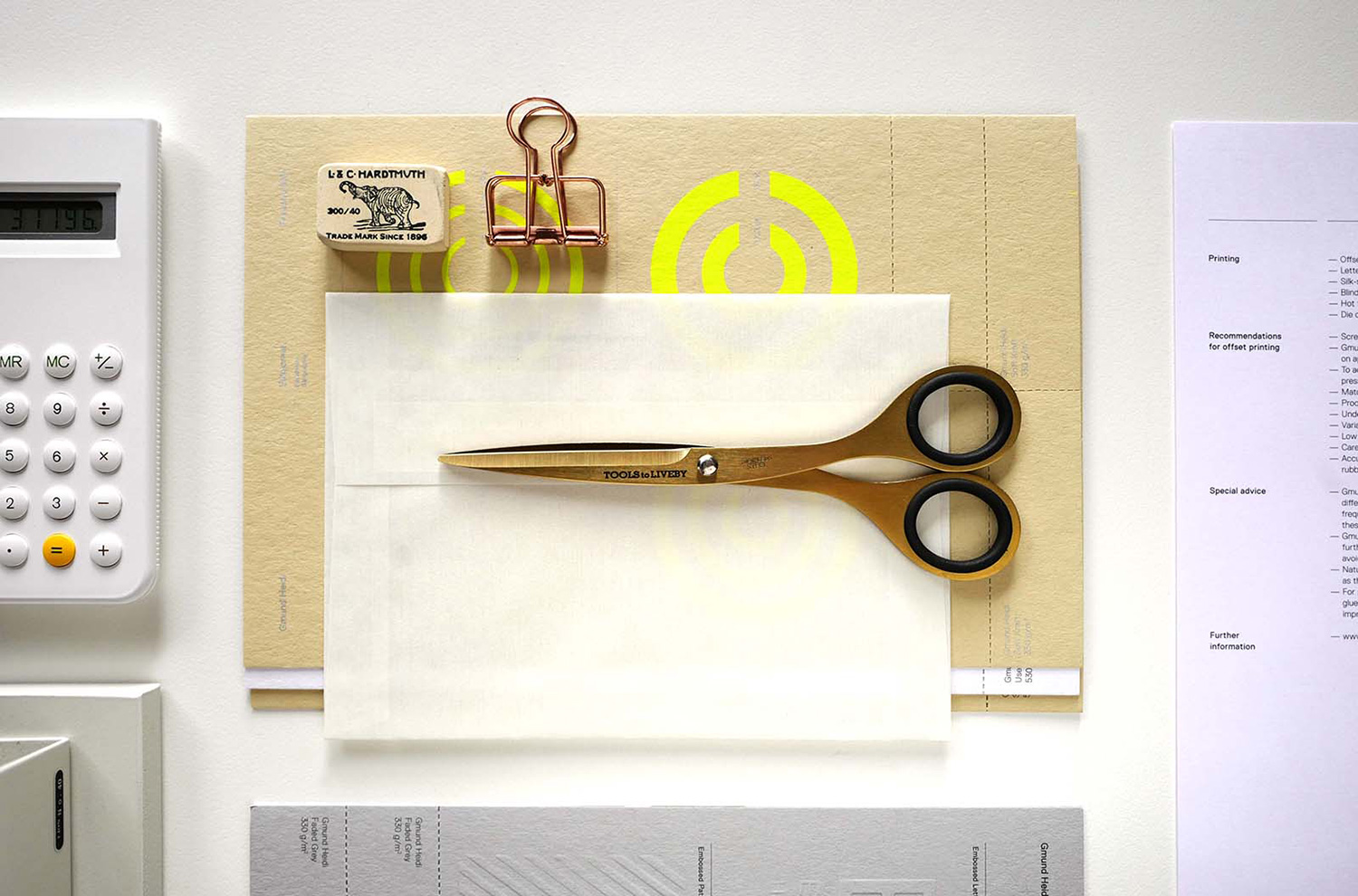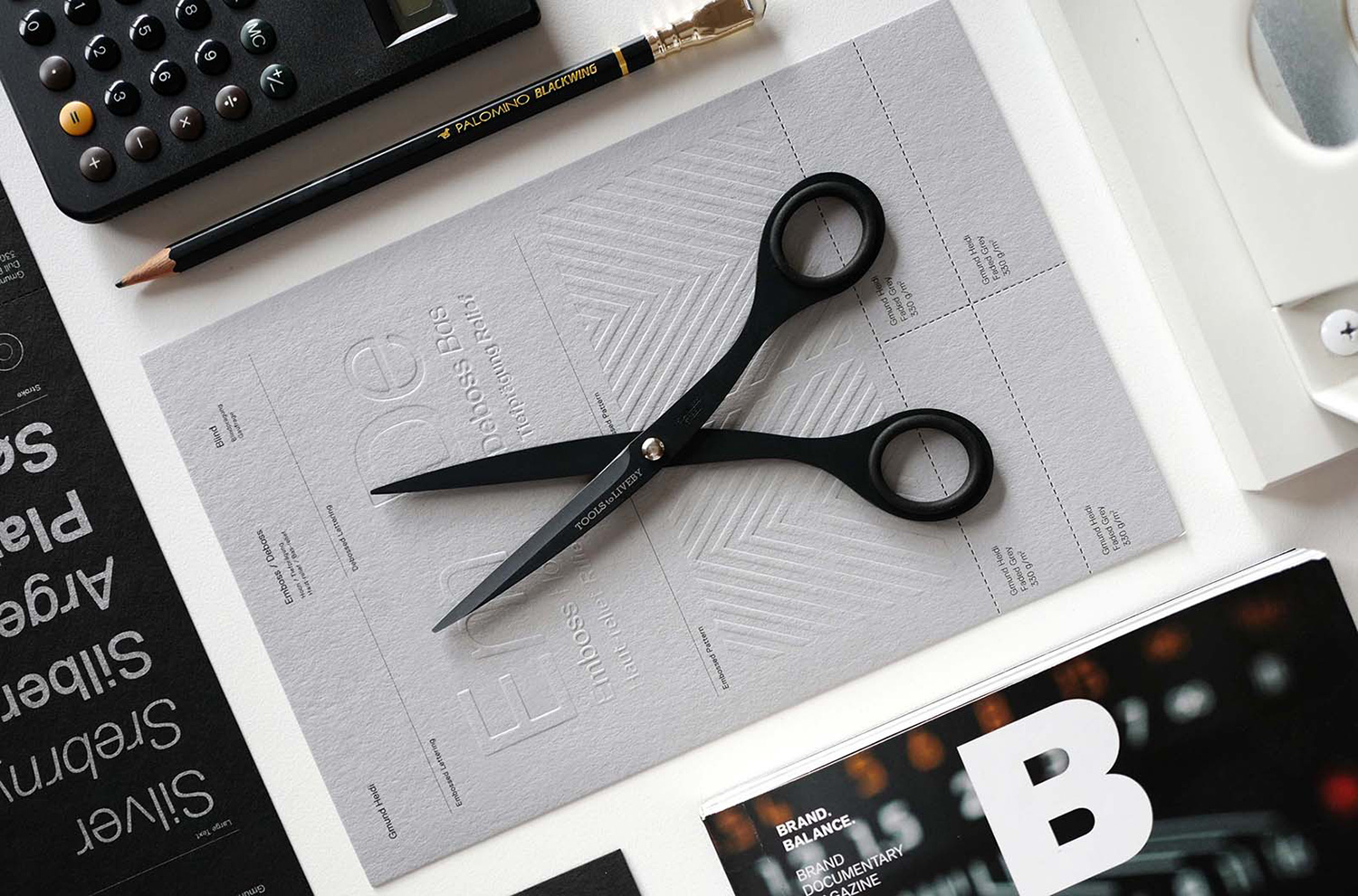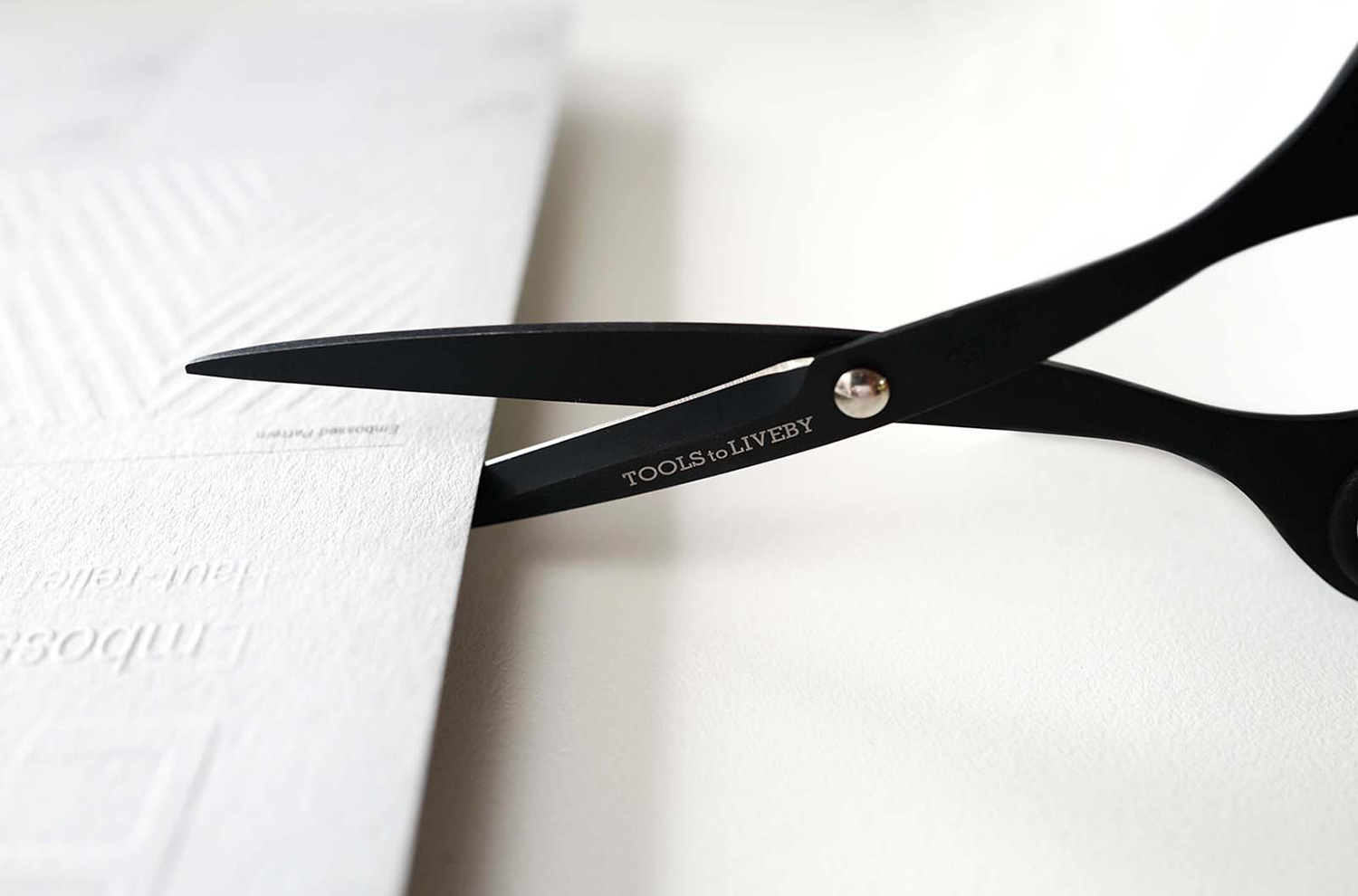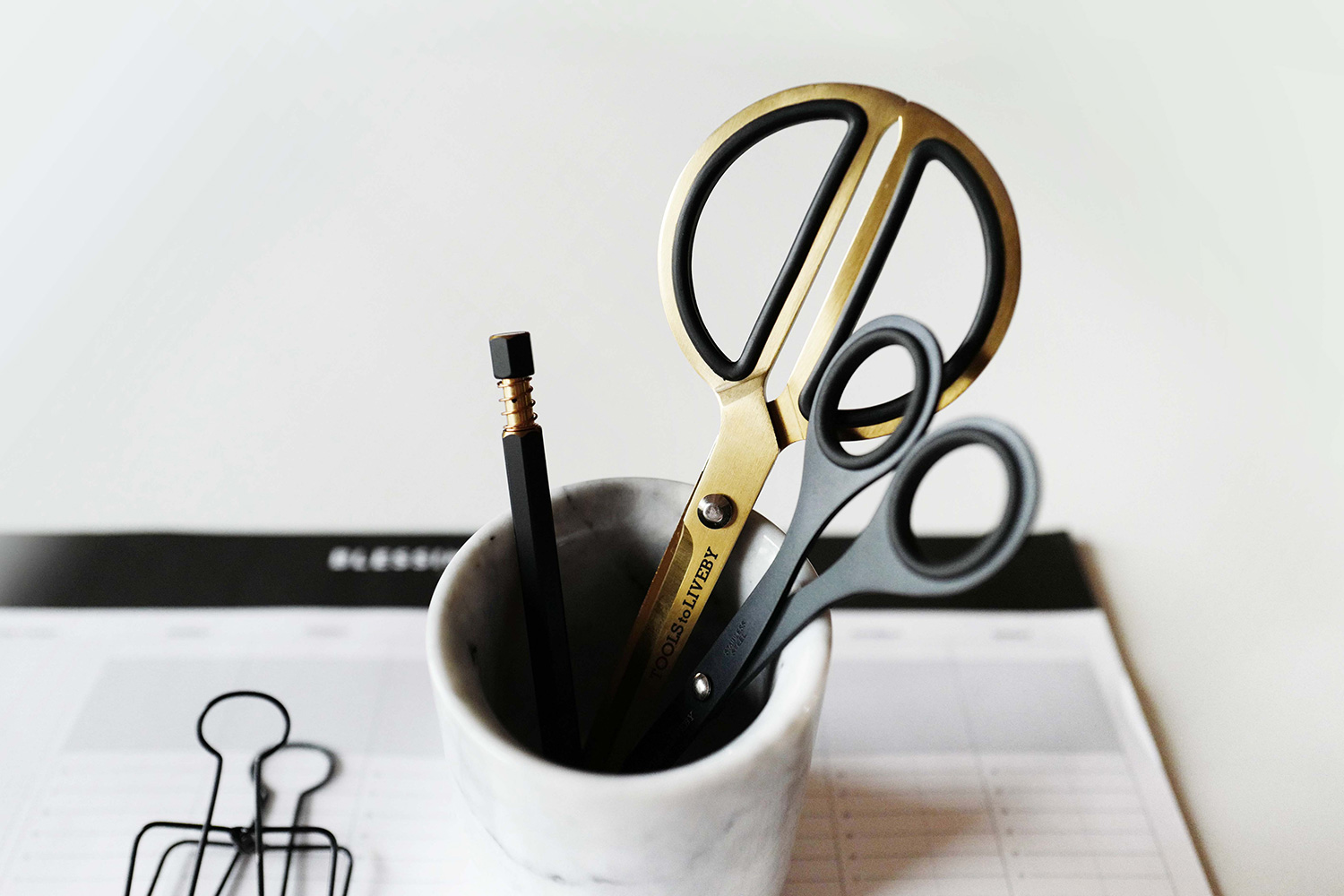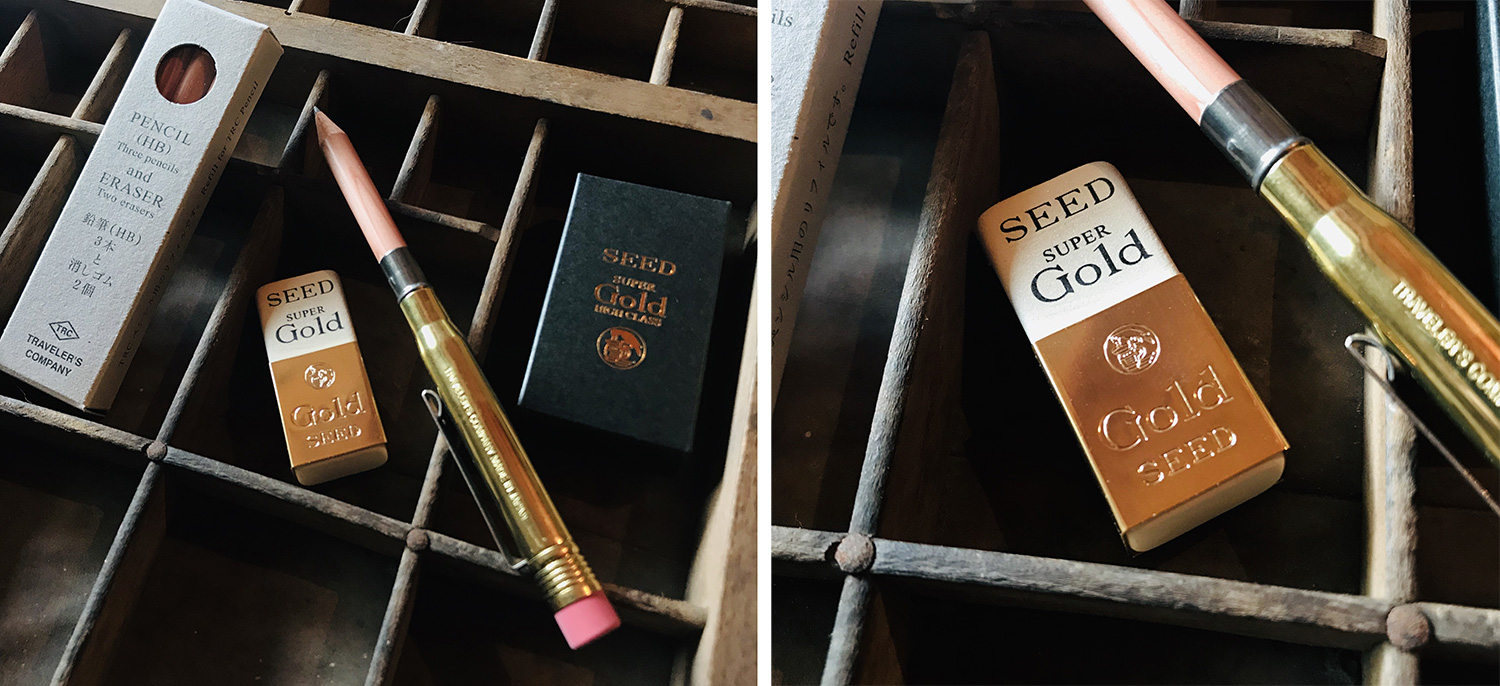 ---
---
---