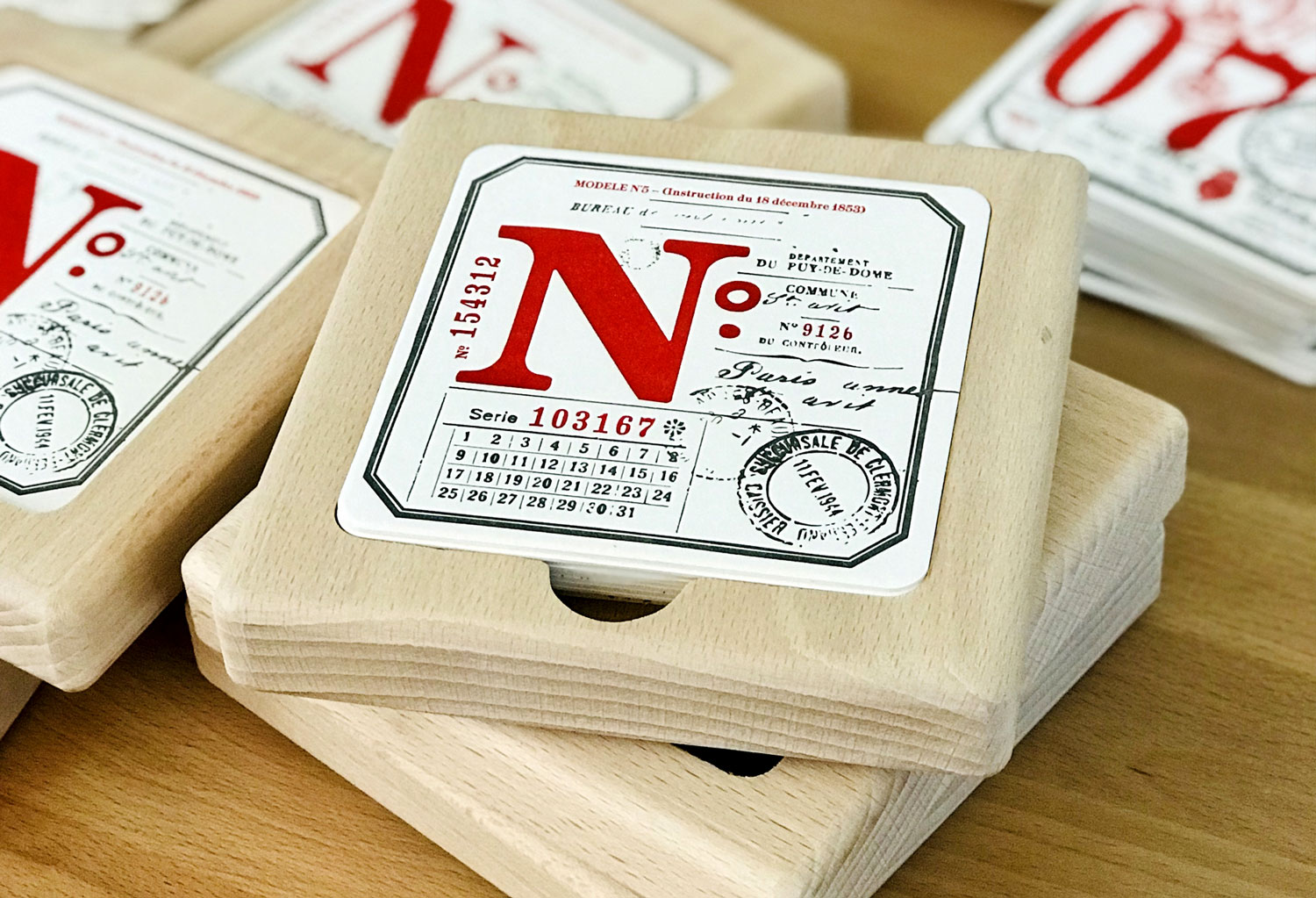 Always a great pleasure to see a project coming to life! The new coasters are
now available in the shop
, and the wood edition is limited to 100!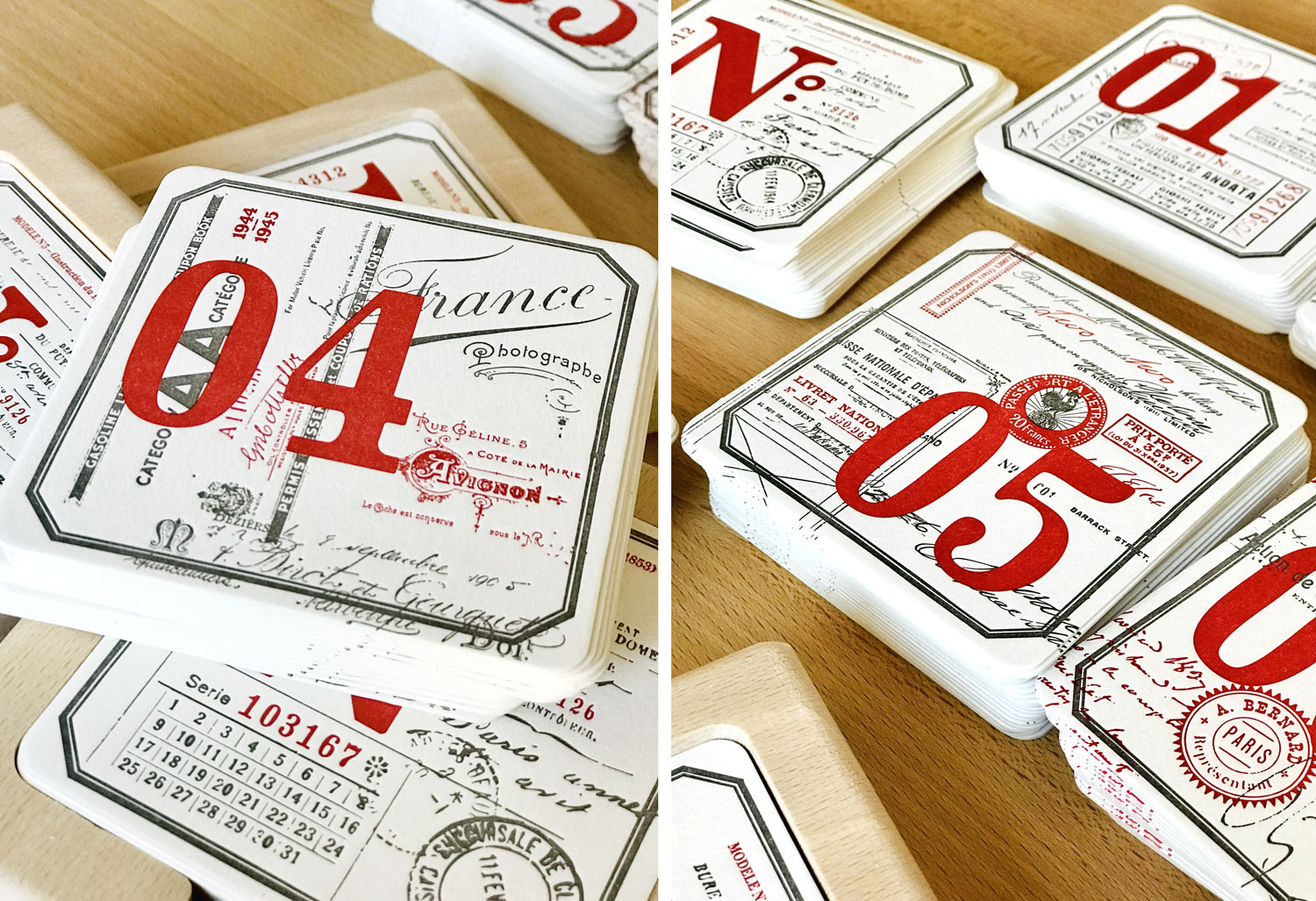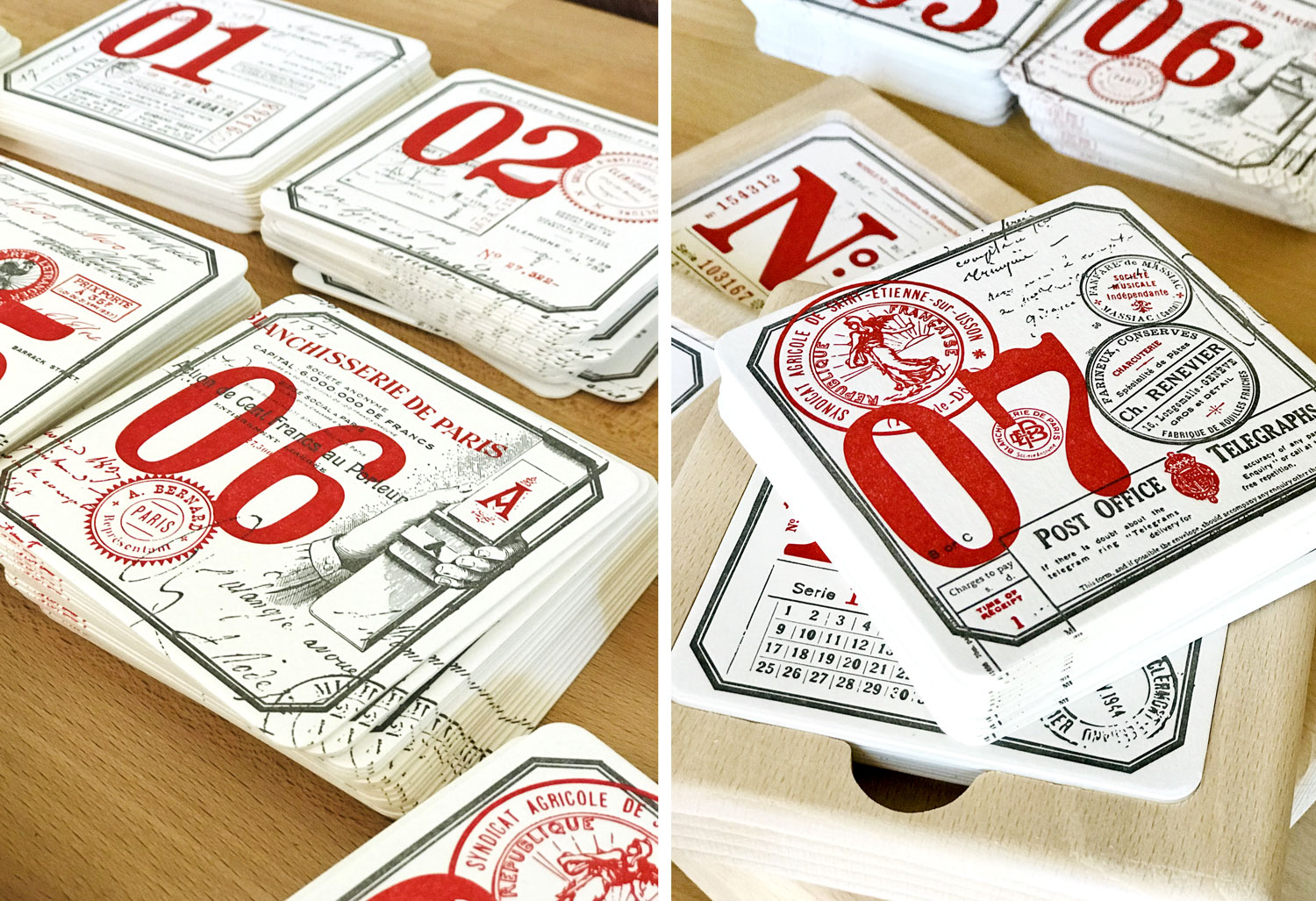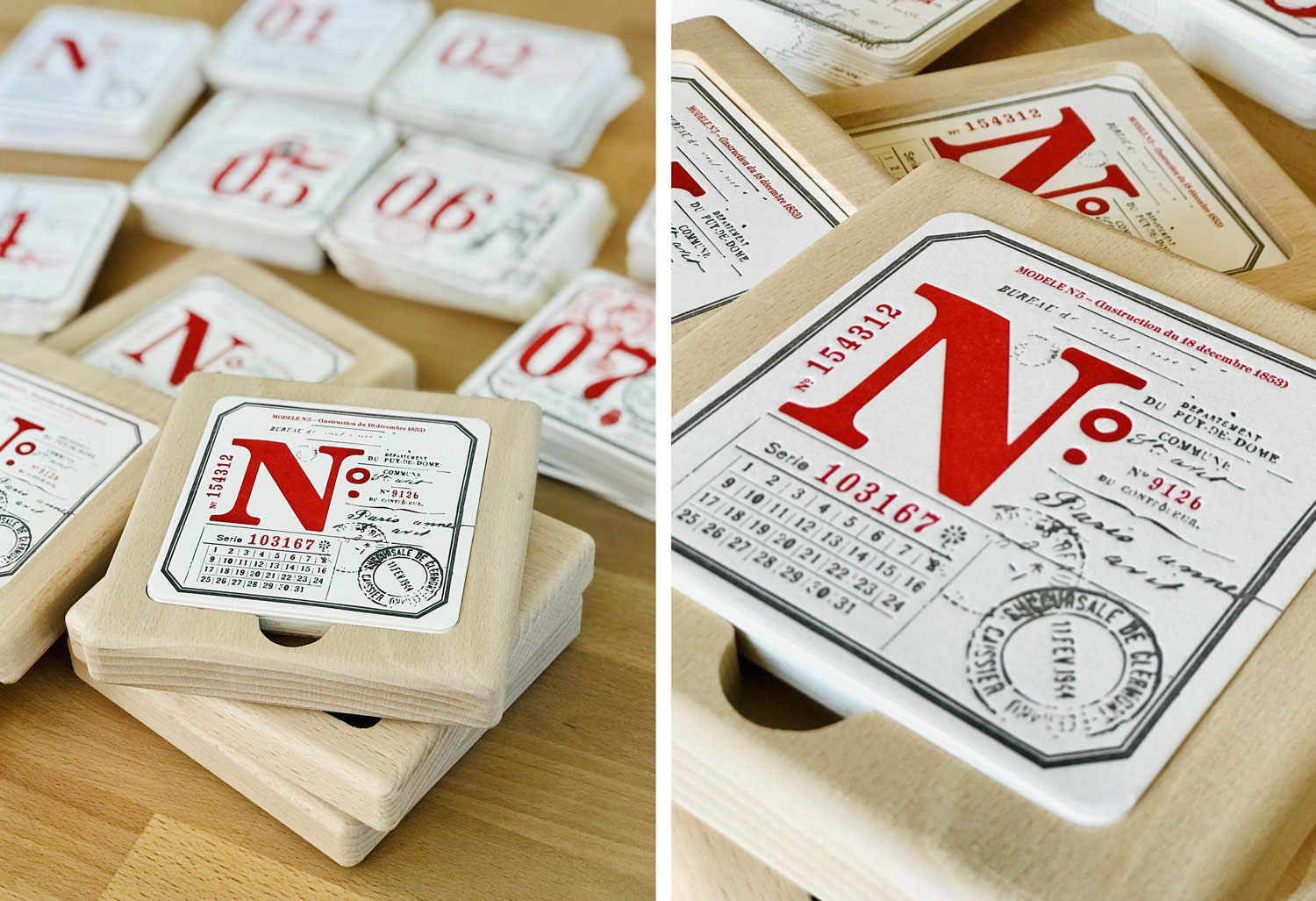 ---
posted in Mr CUP News
at 10.50 PM
from
Bozeman airport
/

United States
And for all orders done during the sale, you can get this tote bag for free!
It also means the first edition of the Ephemerid playing cards are for sale!
Check this great review video !
THE EPHEMERID PLAYING CARDS - PRECIOUS METAL EDITION
PRINTING THE LETTERPRESS COASTERS
KEVIN CANTRELL POSTERS NOW IN THE SHOP (AND ON SALE !)
VISITING THE BOX SF
---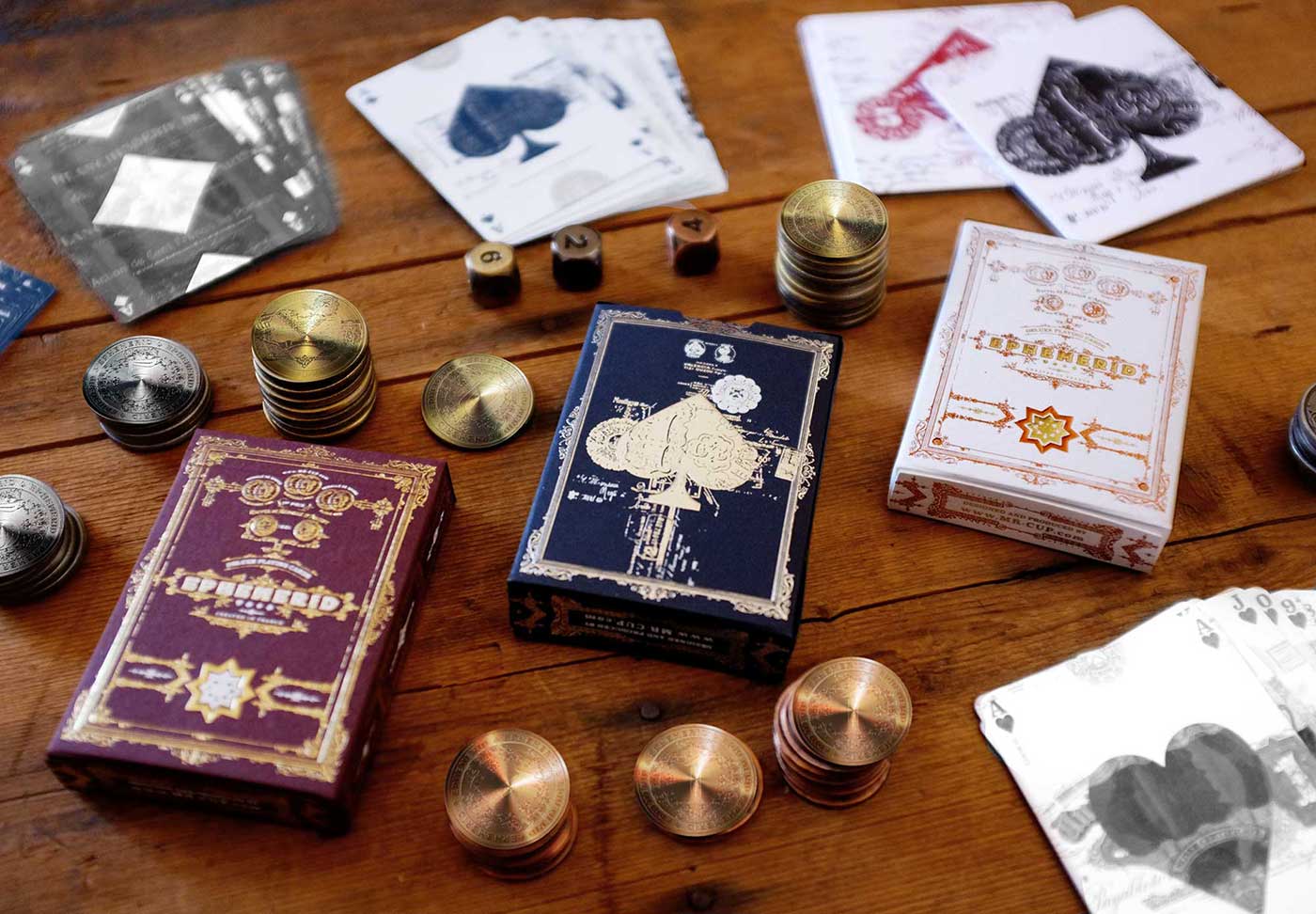 Following the success of the first edition, here is a precious metal edition. Each tuck case will be letterpress printed with gold, silver or copper hot foil. A special box set will come with real metal coins to play poker like a pirate.
See all the details and support the project on Kickstarter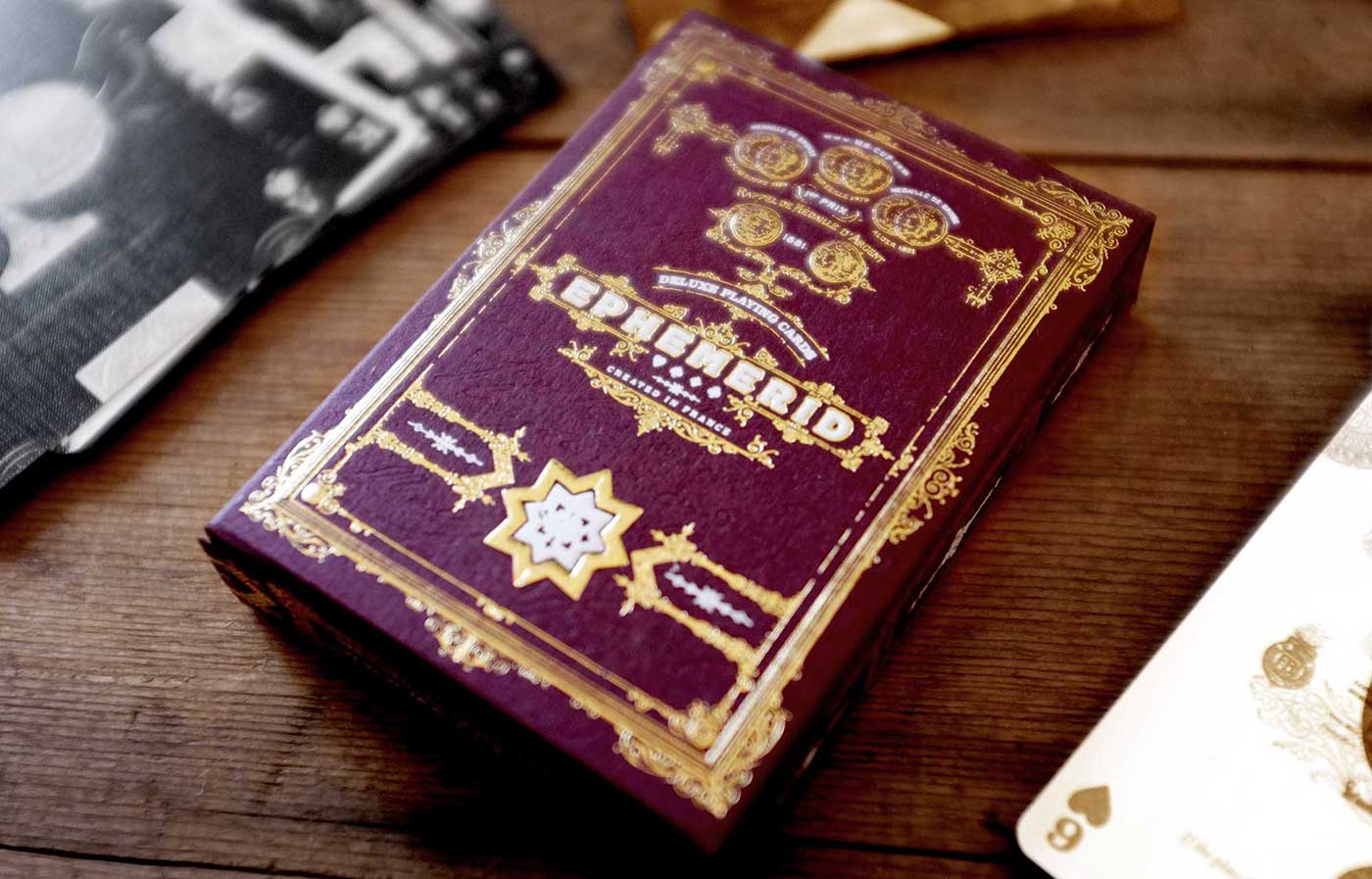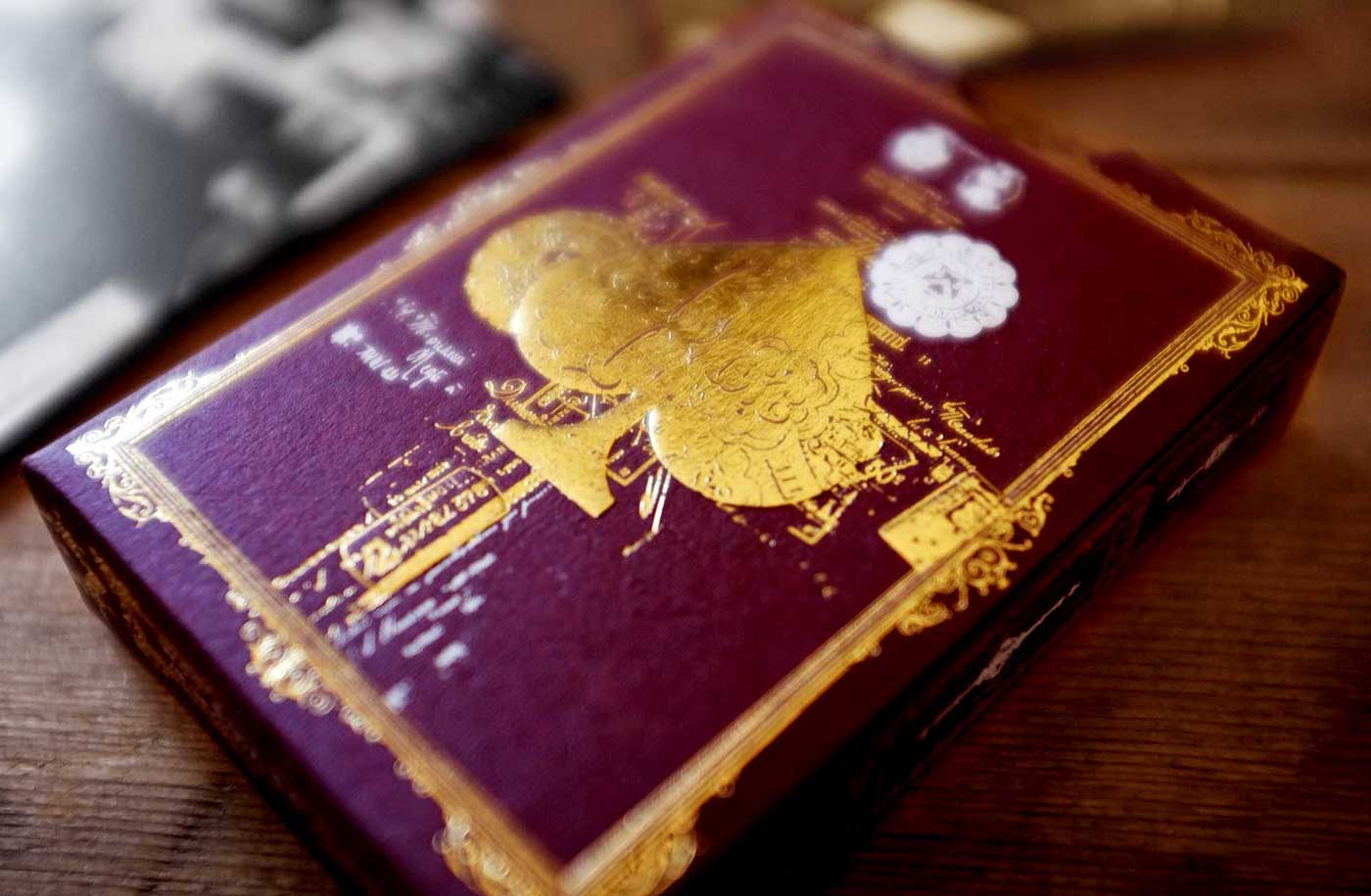 The tuck cases are printed with letterpress printing by Studio Pression in France. We us a copper plate which makes amazing details. During the process of printing the first edition, we took time to do some test of hot foil printing and paper colors, that bring me the idea of this new edition.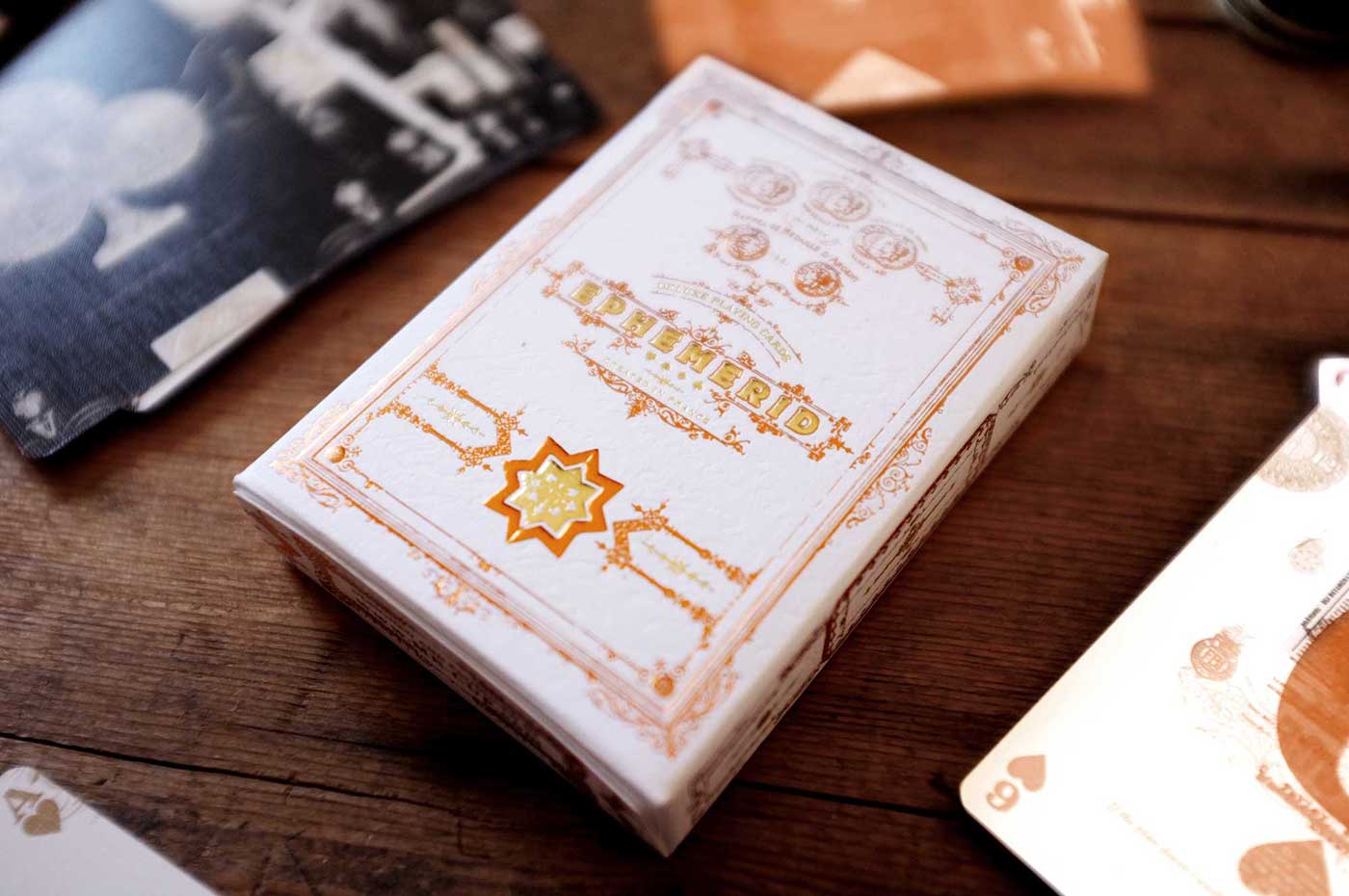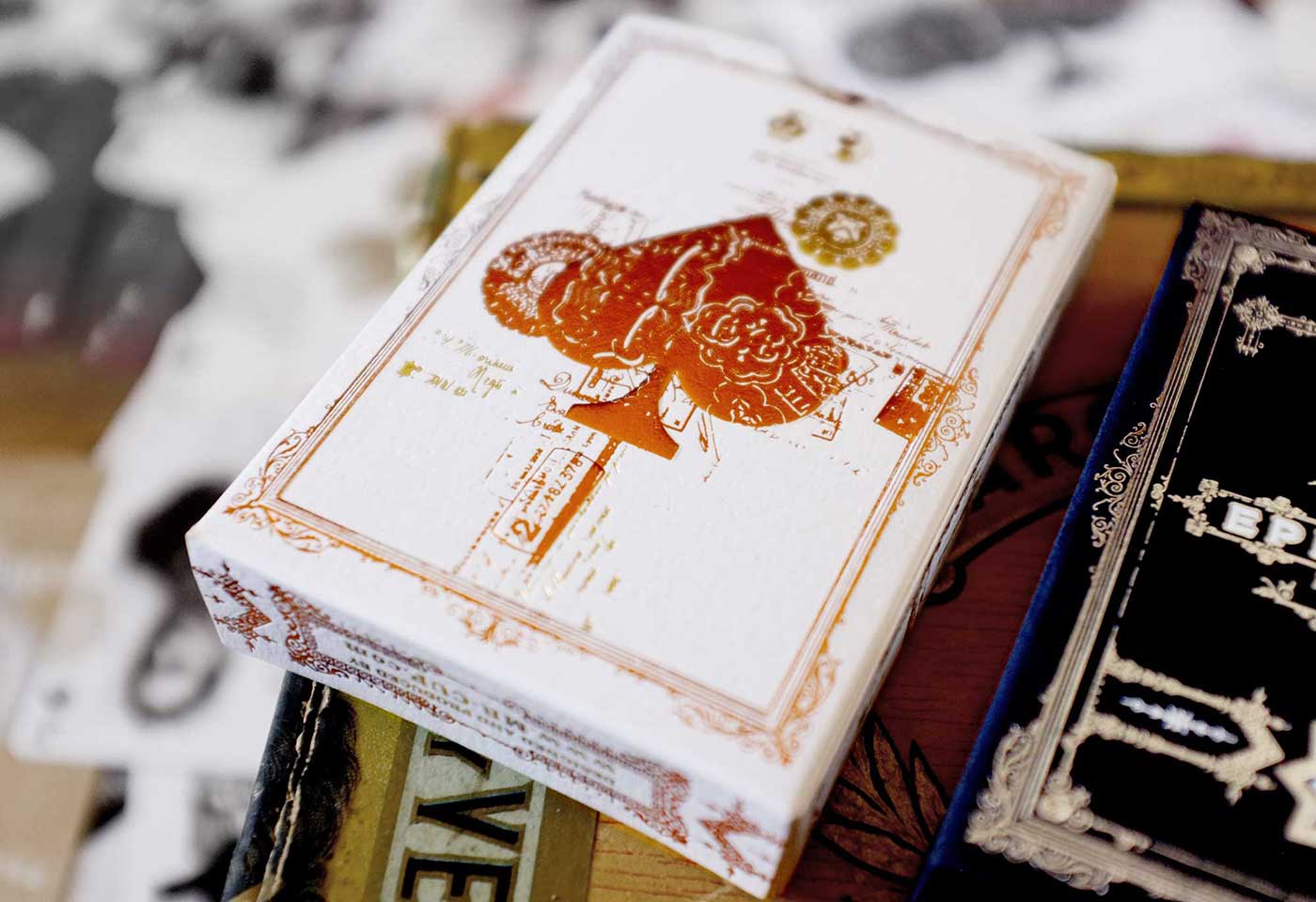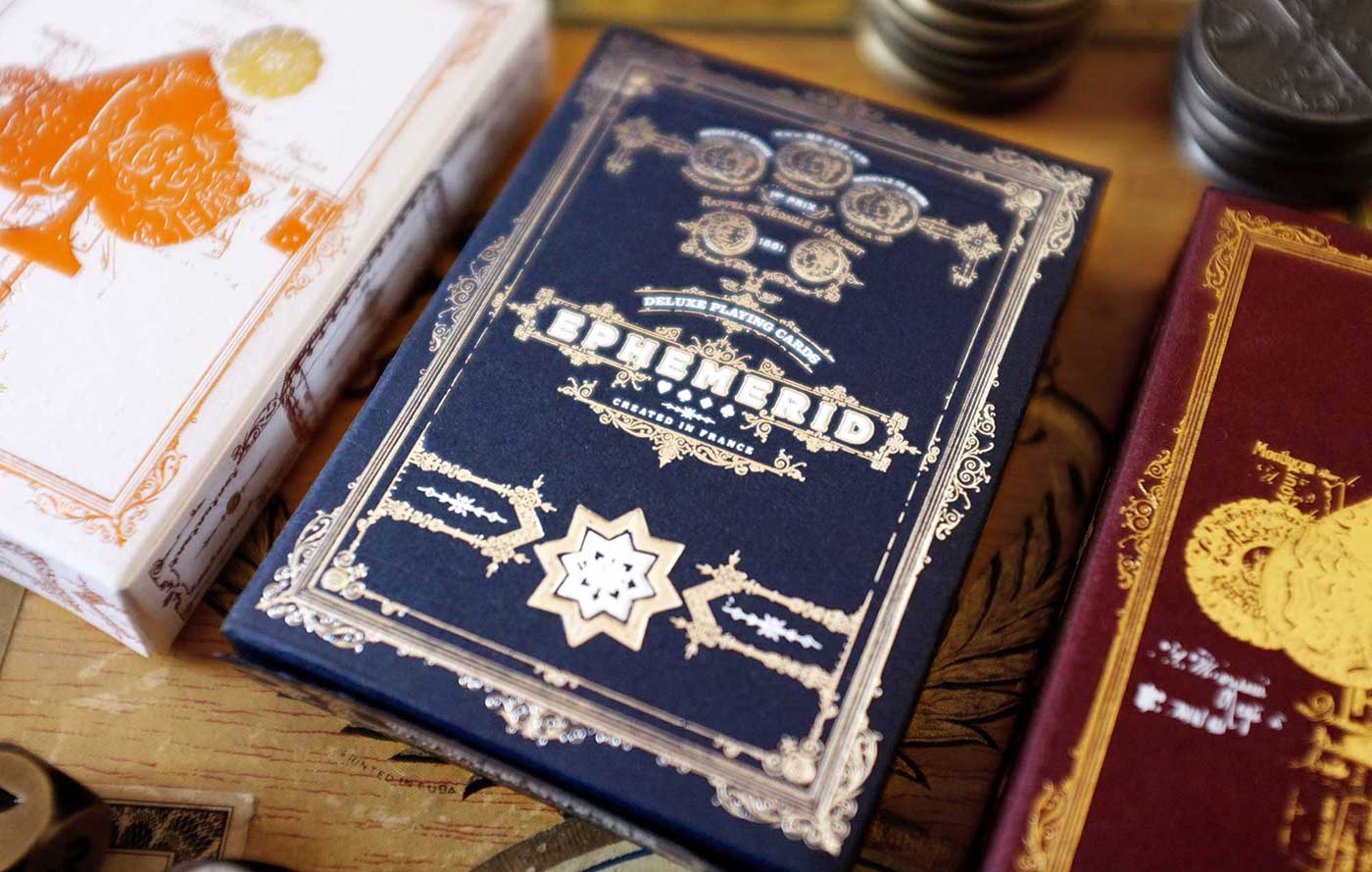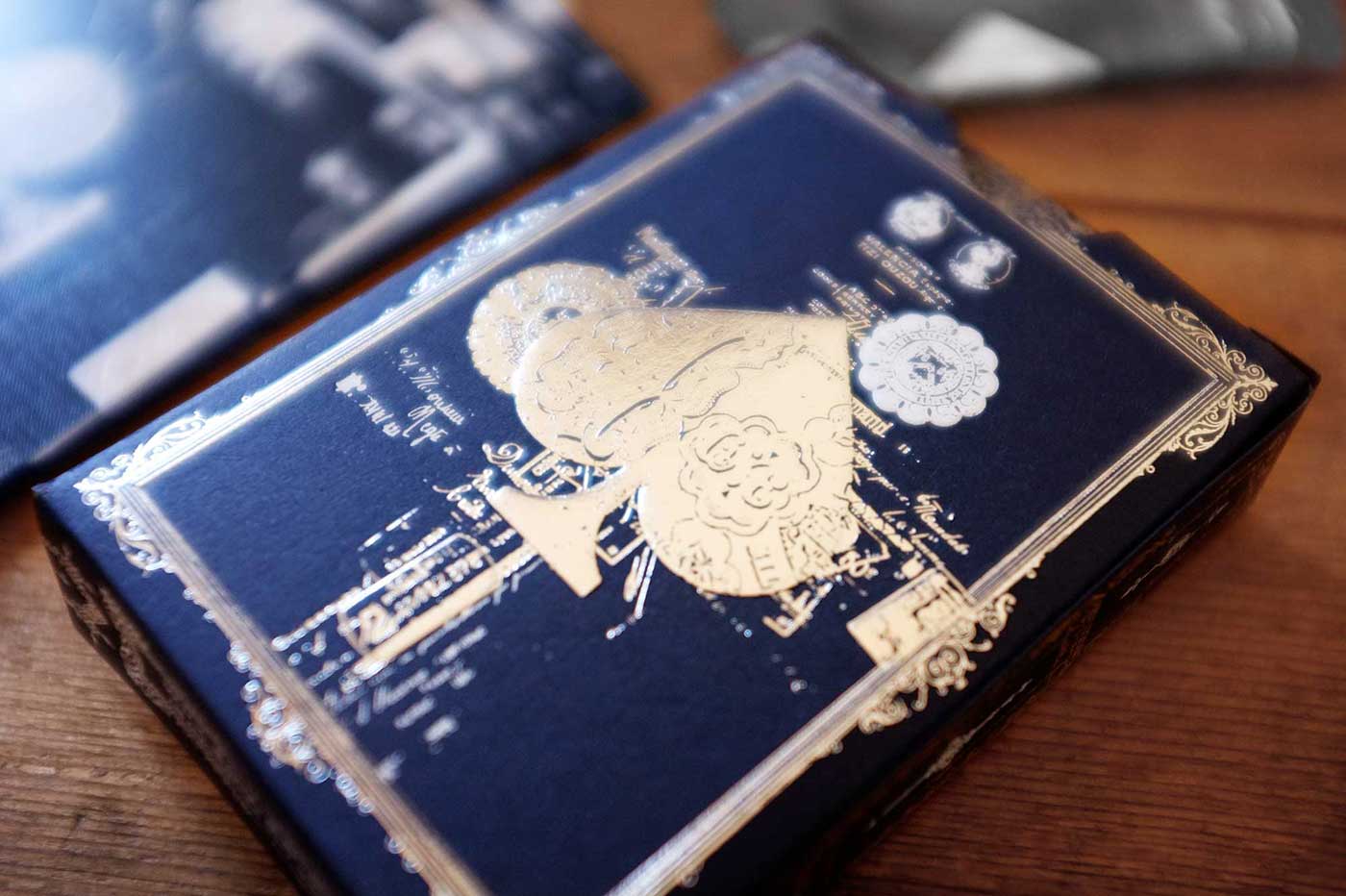 Not only the tucks cases will be different, but also the colors of the cards. Here are the details. I am not a poker expert, but I like to play with my cousin and nephew when we have a family dinner. But I always wanted to play with real coins. I want to have a going all with the sound of metal... I will be working with Fantasy Coins, as I love the coins they mad. I will also produce special dices with numbers on them. And a special box set will contain all the items!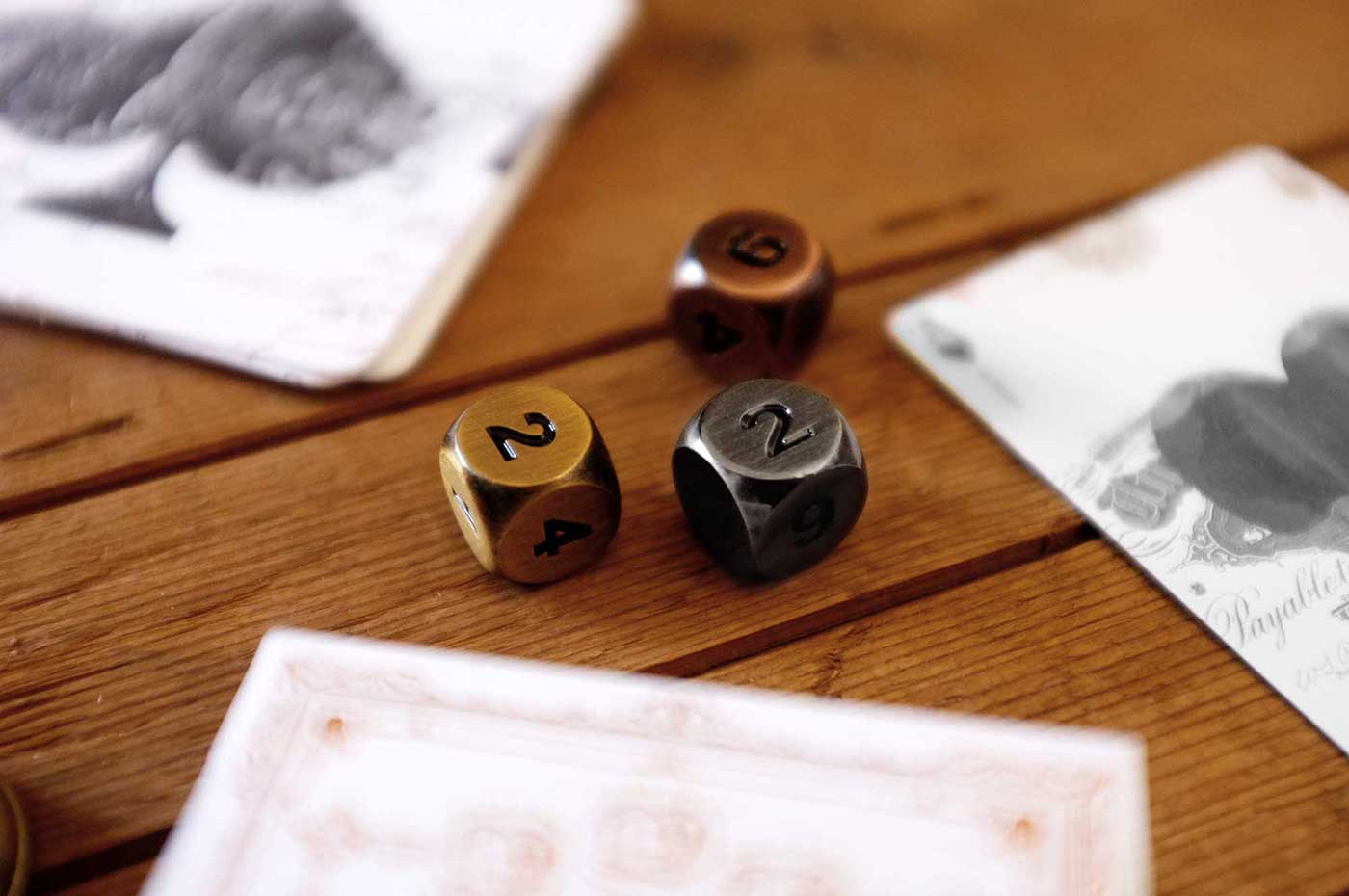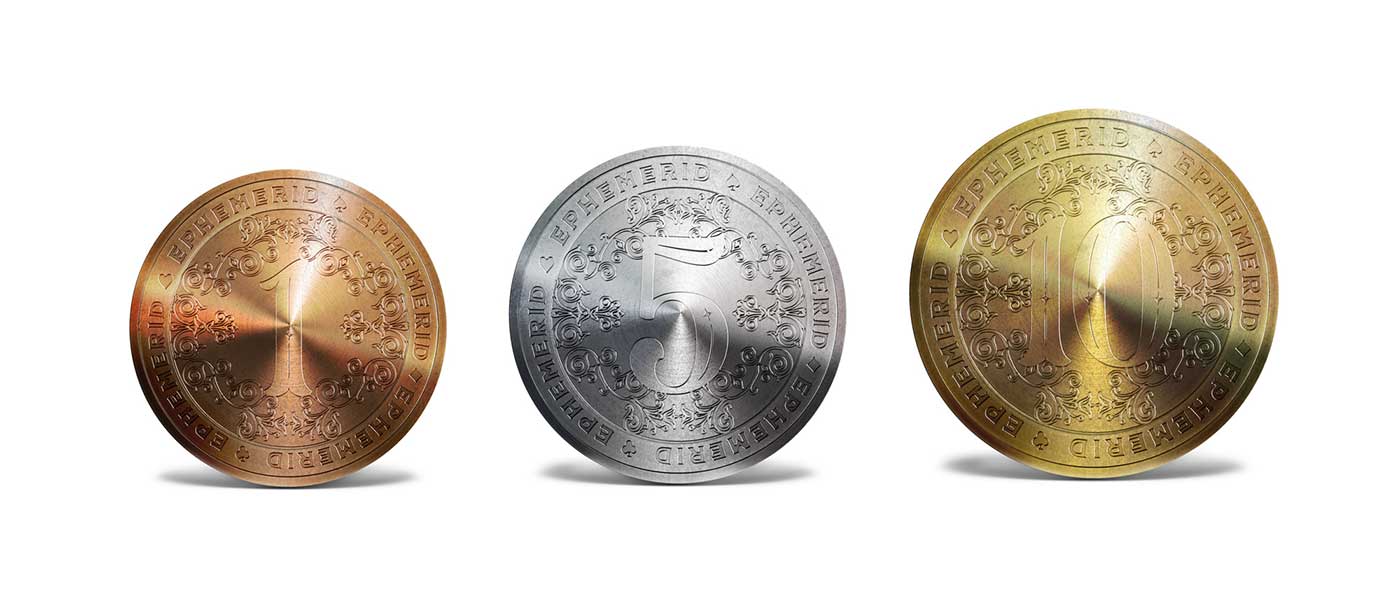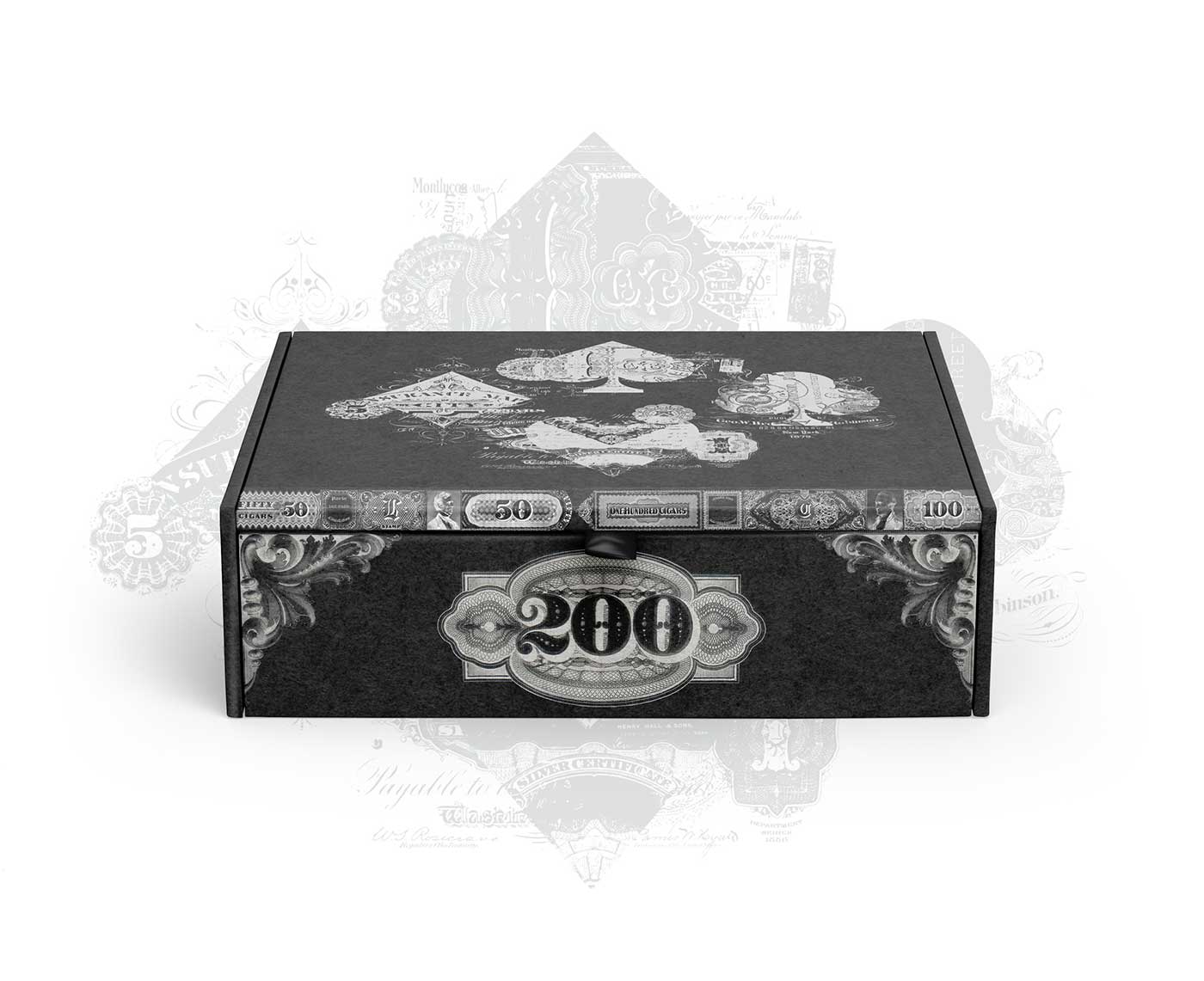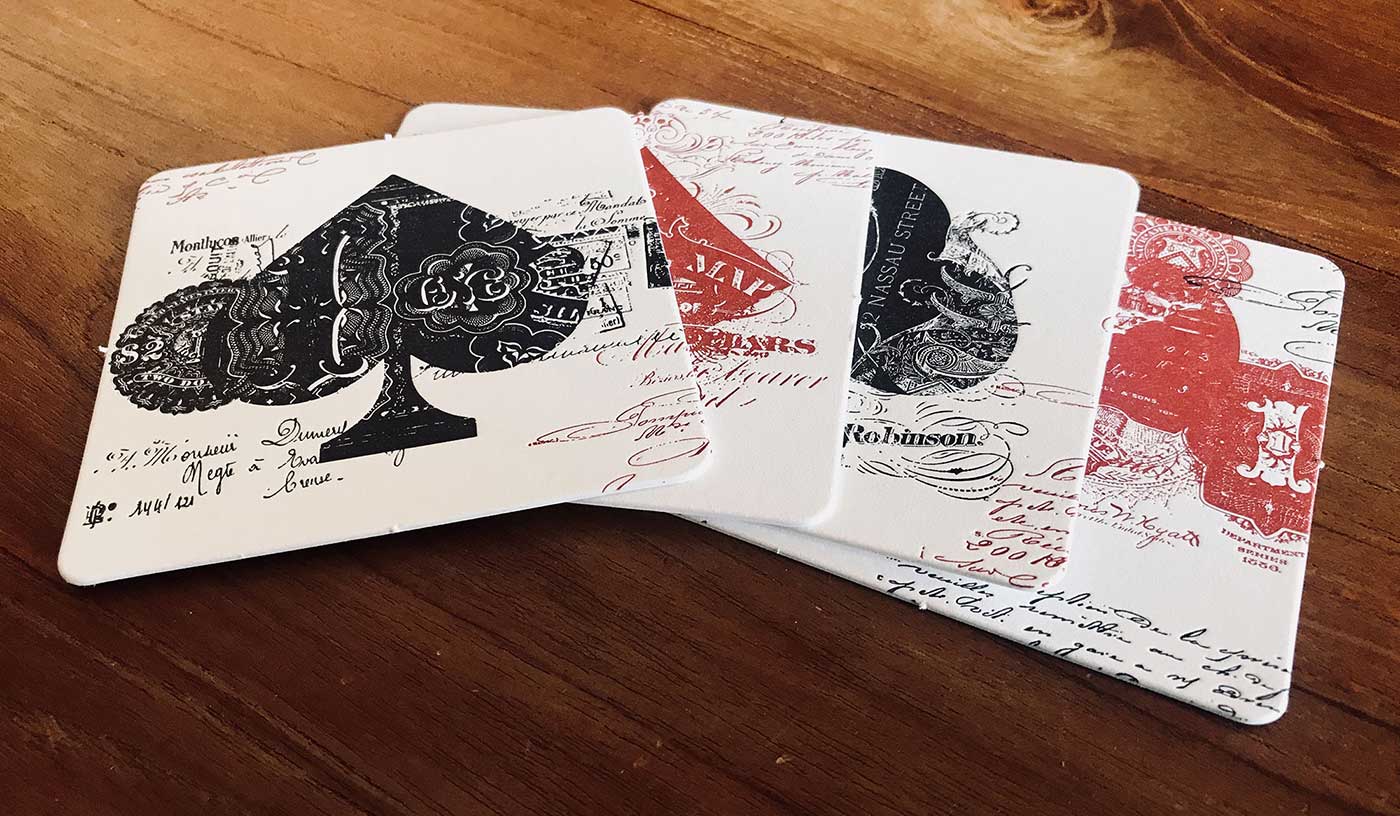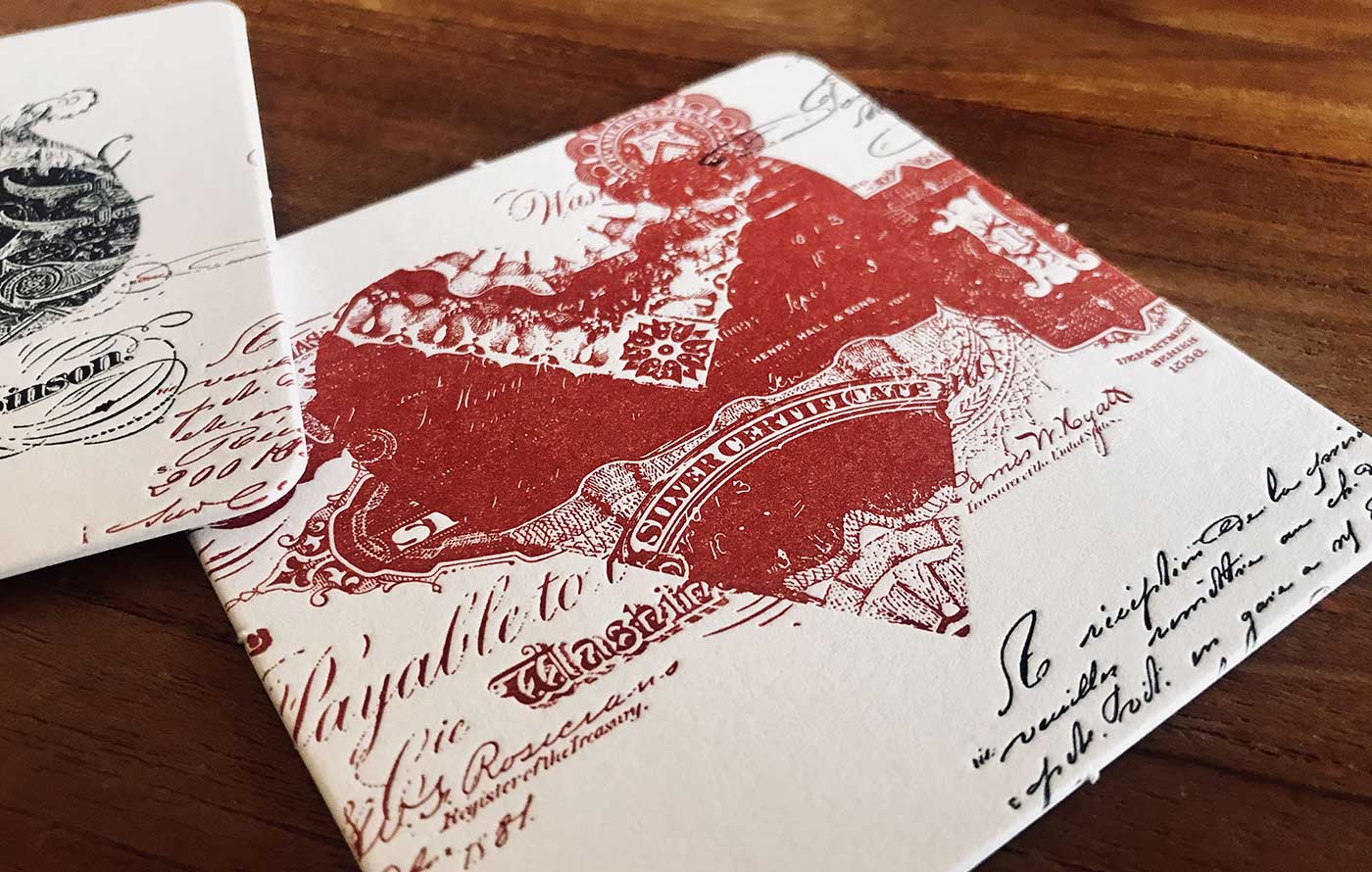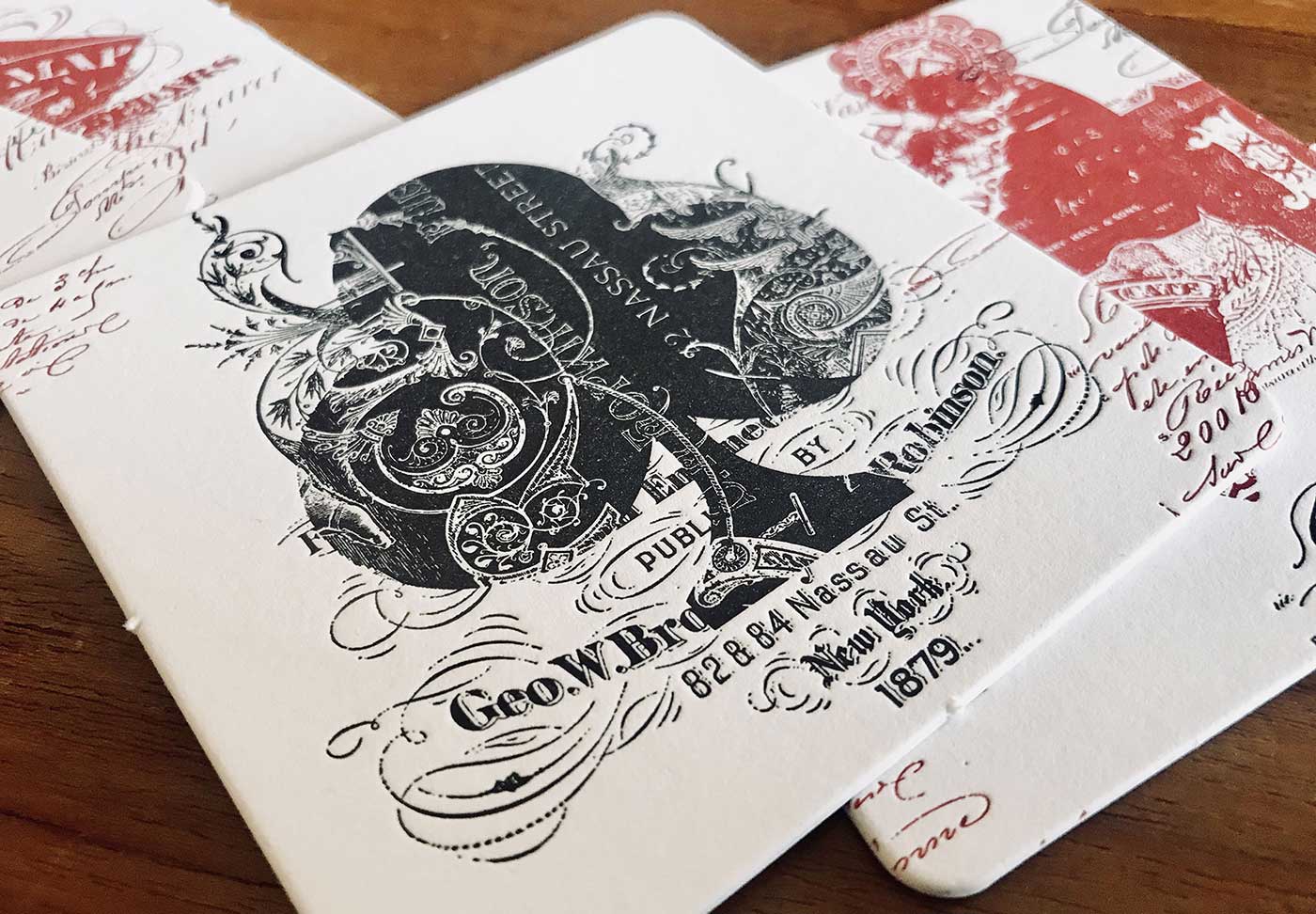 See all the details and support the project on Kickstarter
---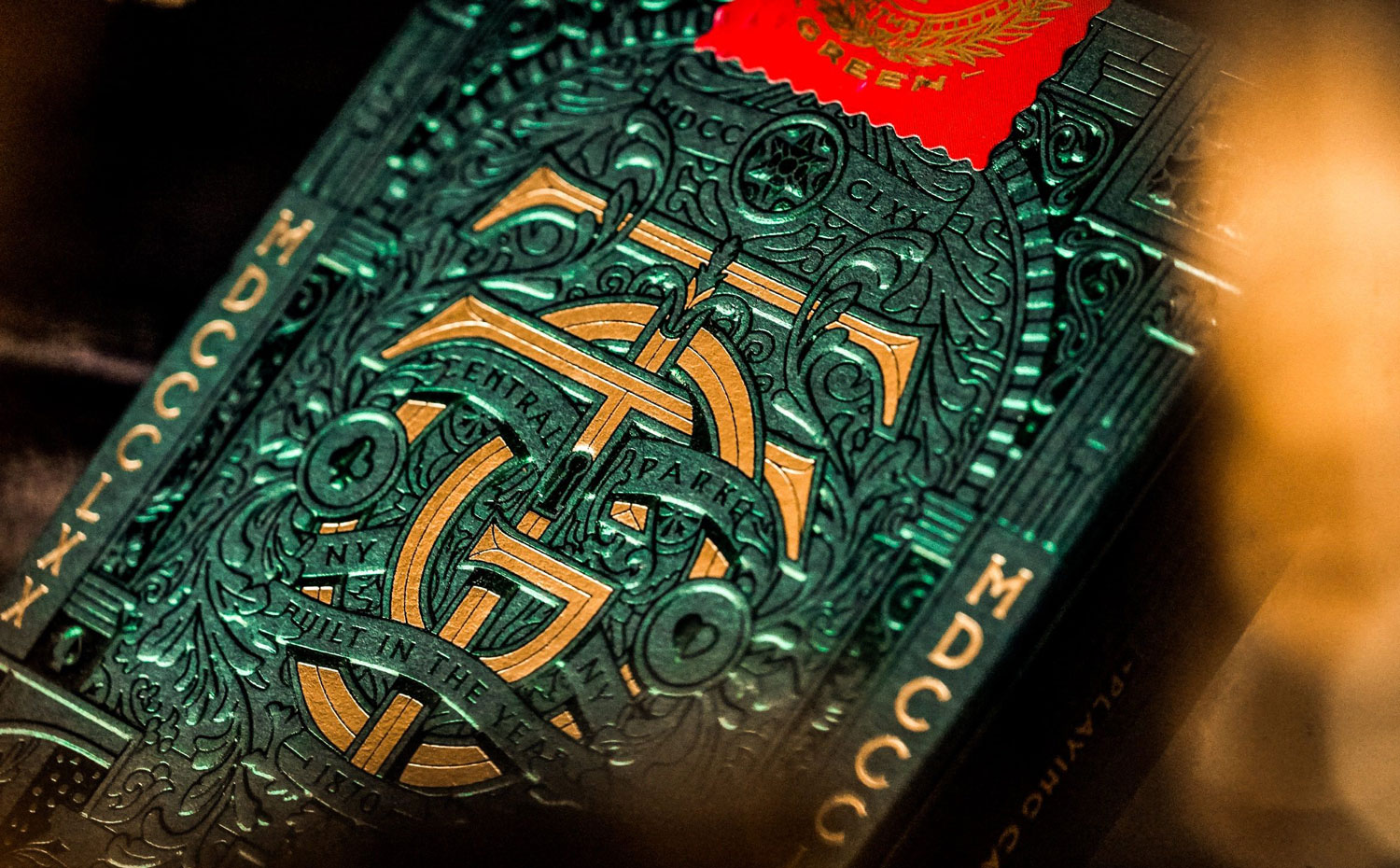 TAVERN PLAYING CARDS BY KEVIN CANTRELL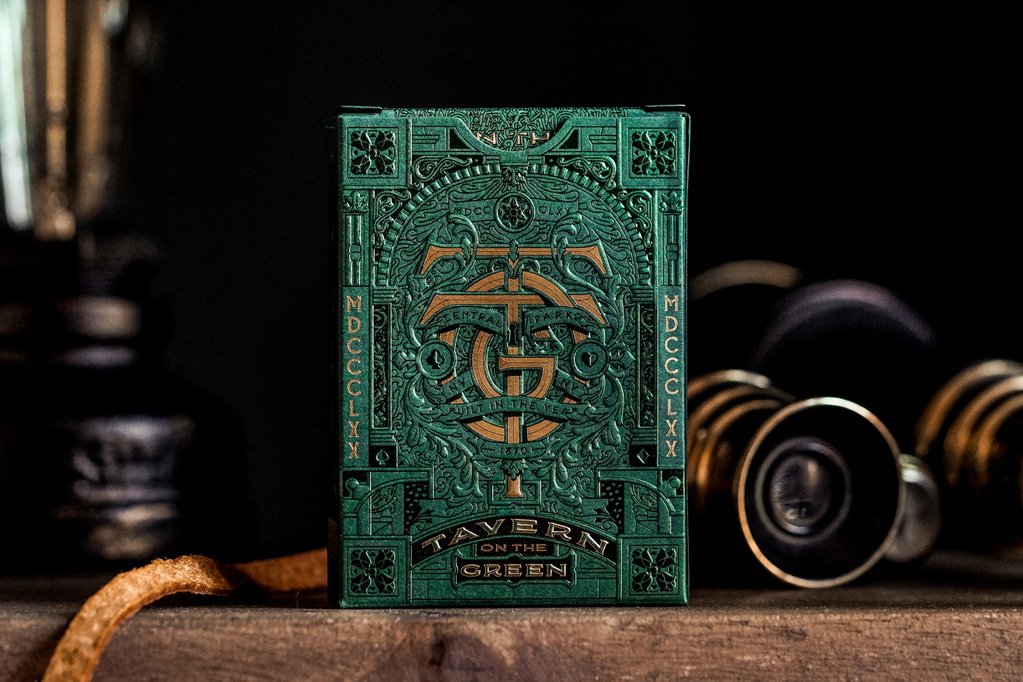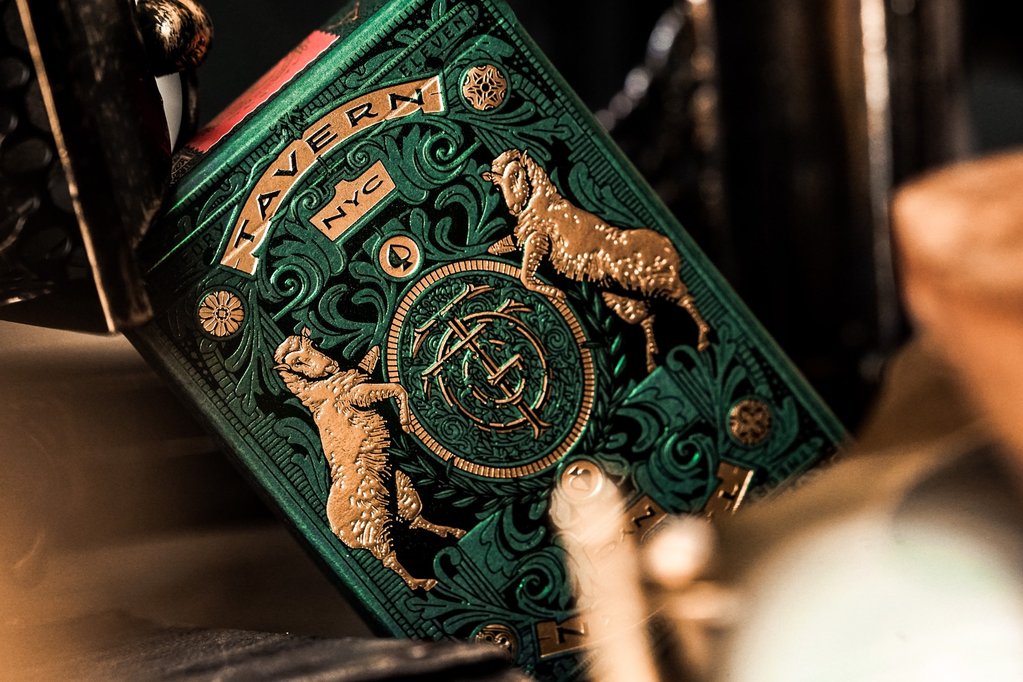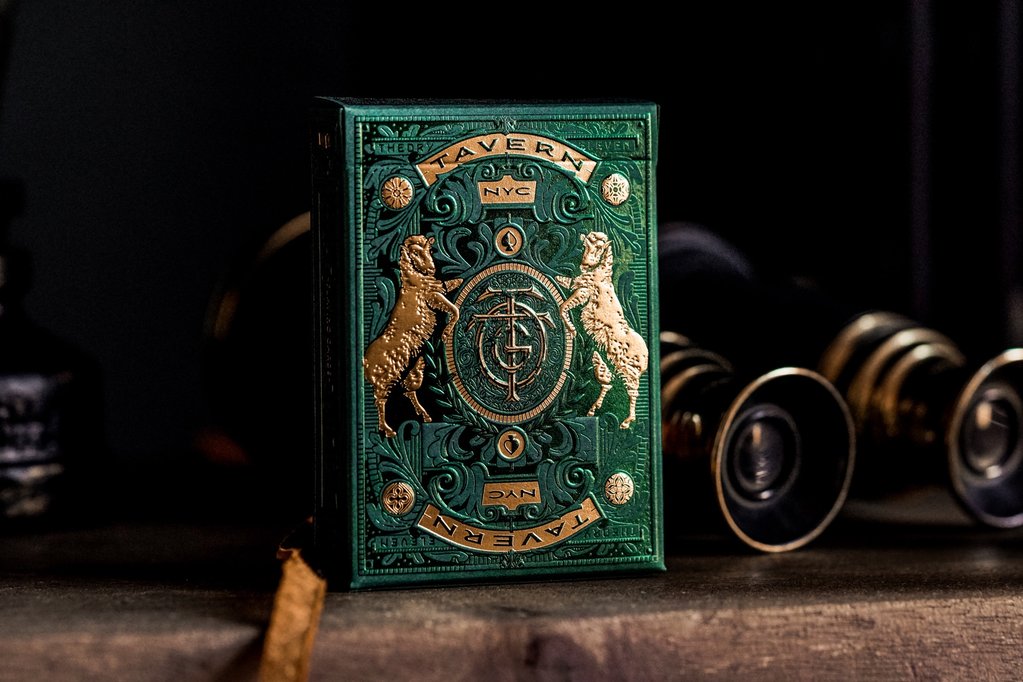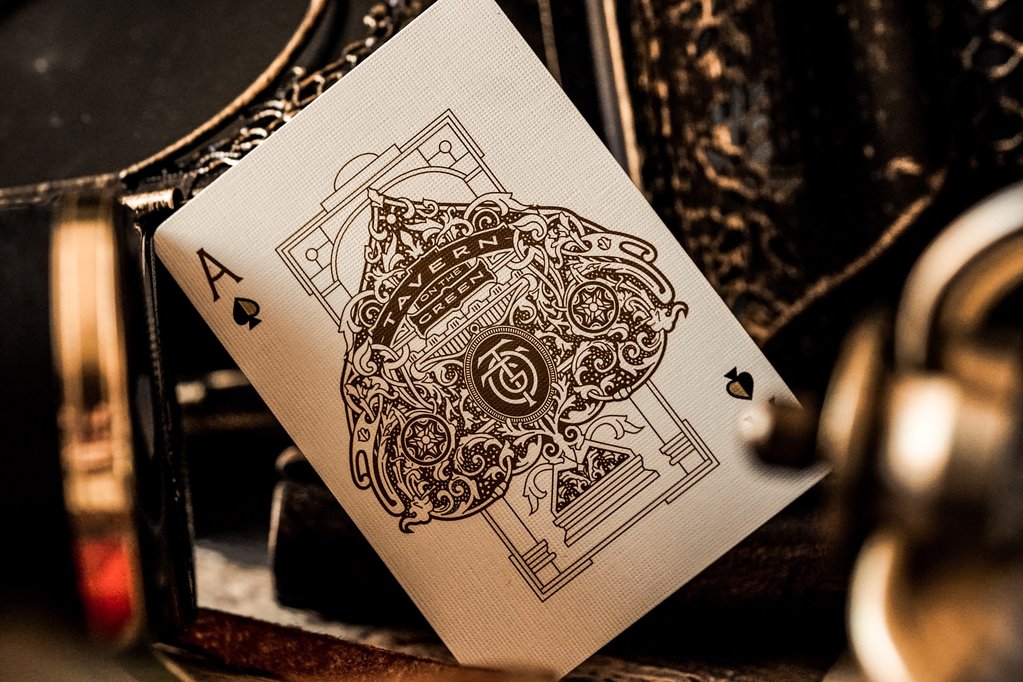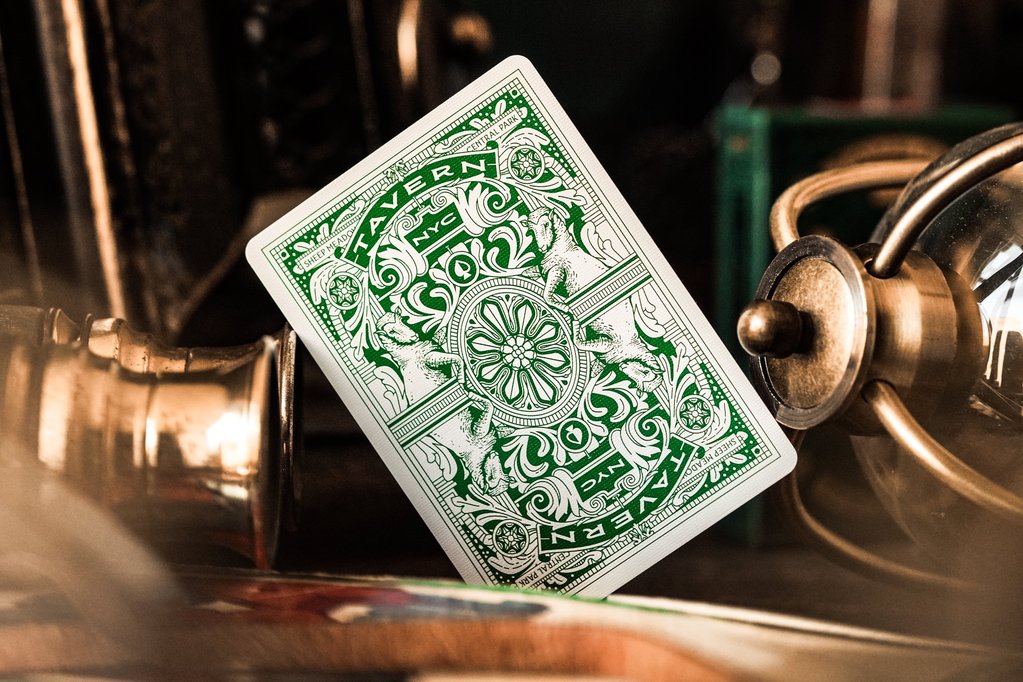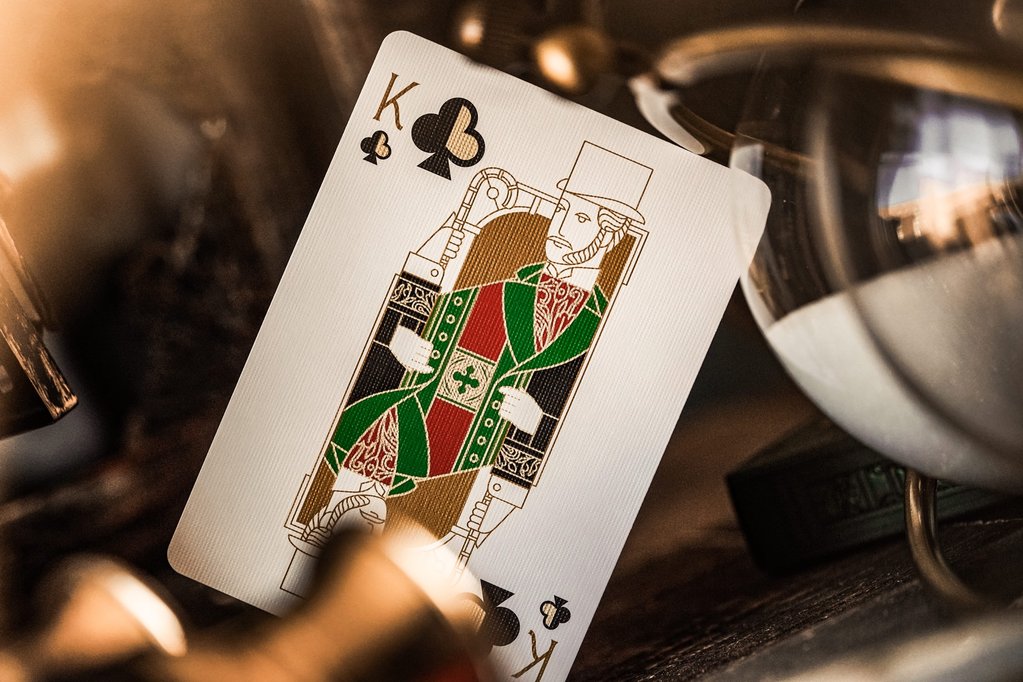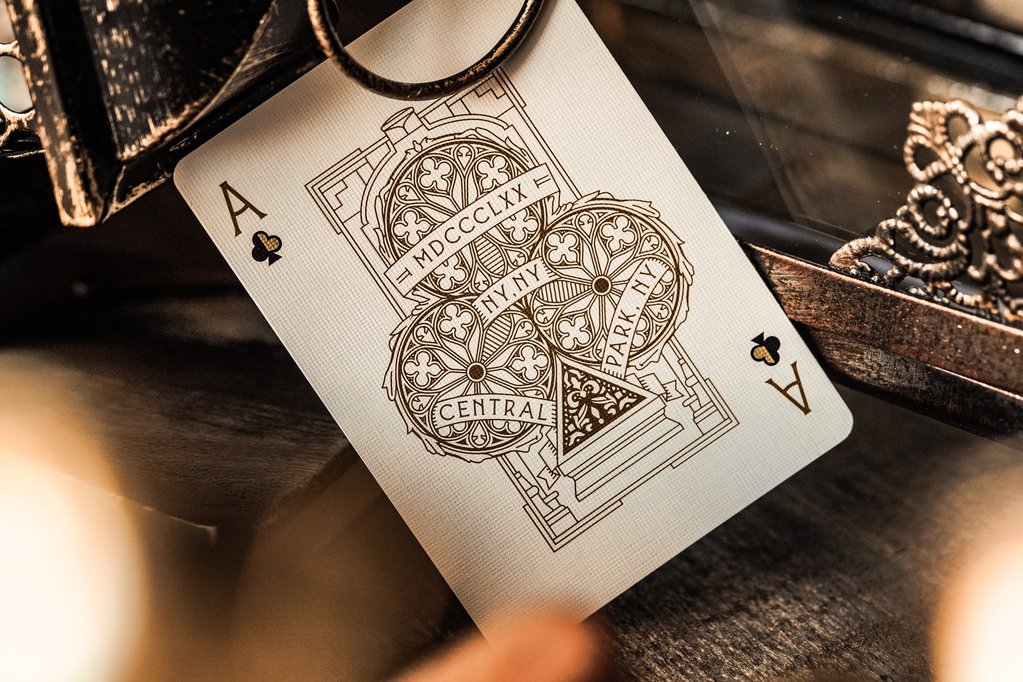 FROM A TO Z: THE ALPHABET POSTER
Design by Mateusz Witczak. From letter A to letter Z, from the first line drawn by pencil, through a graphic design process to the highest quality print craftsmanship execution.
It is back in the
shop!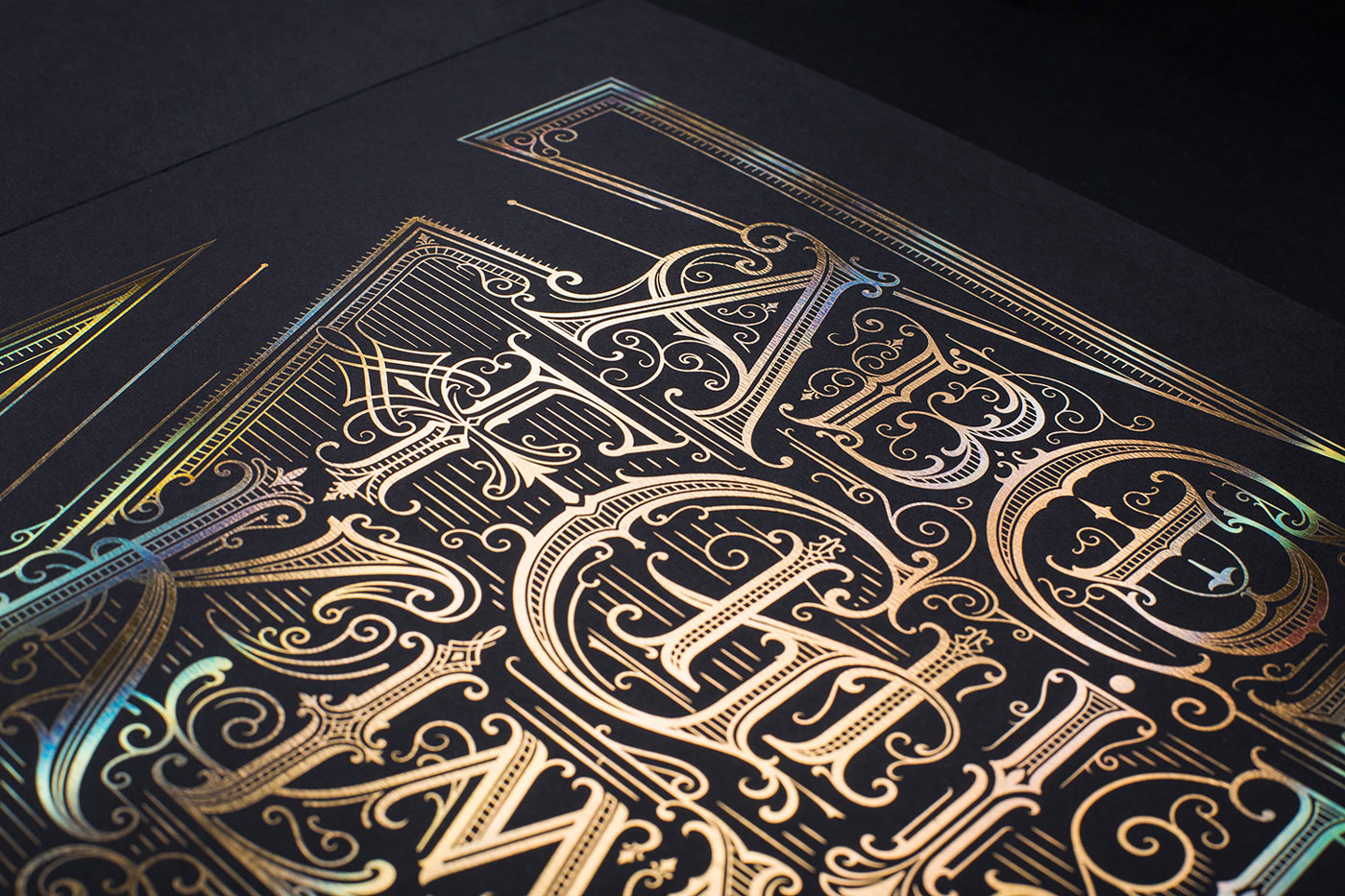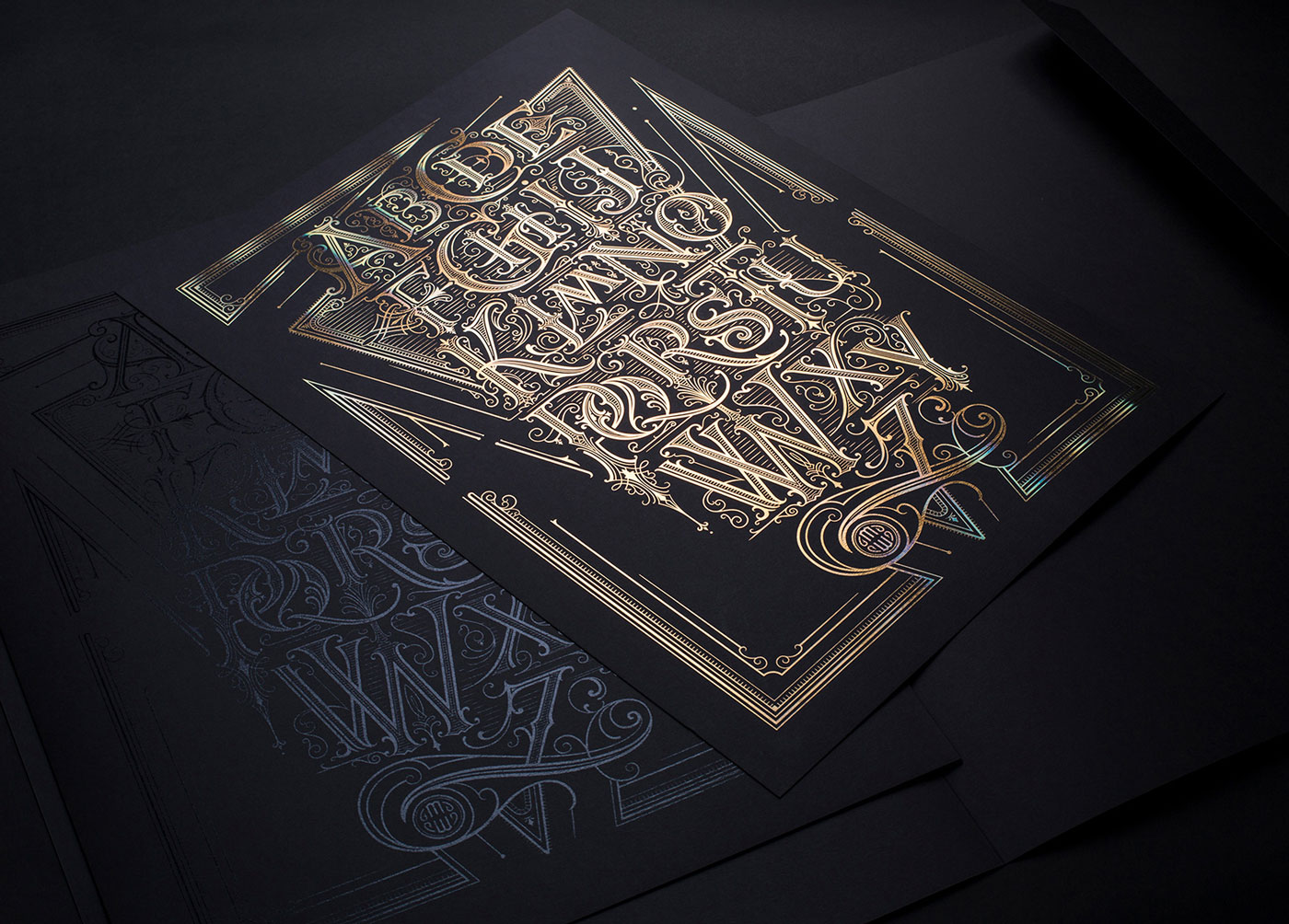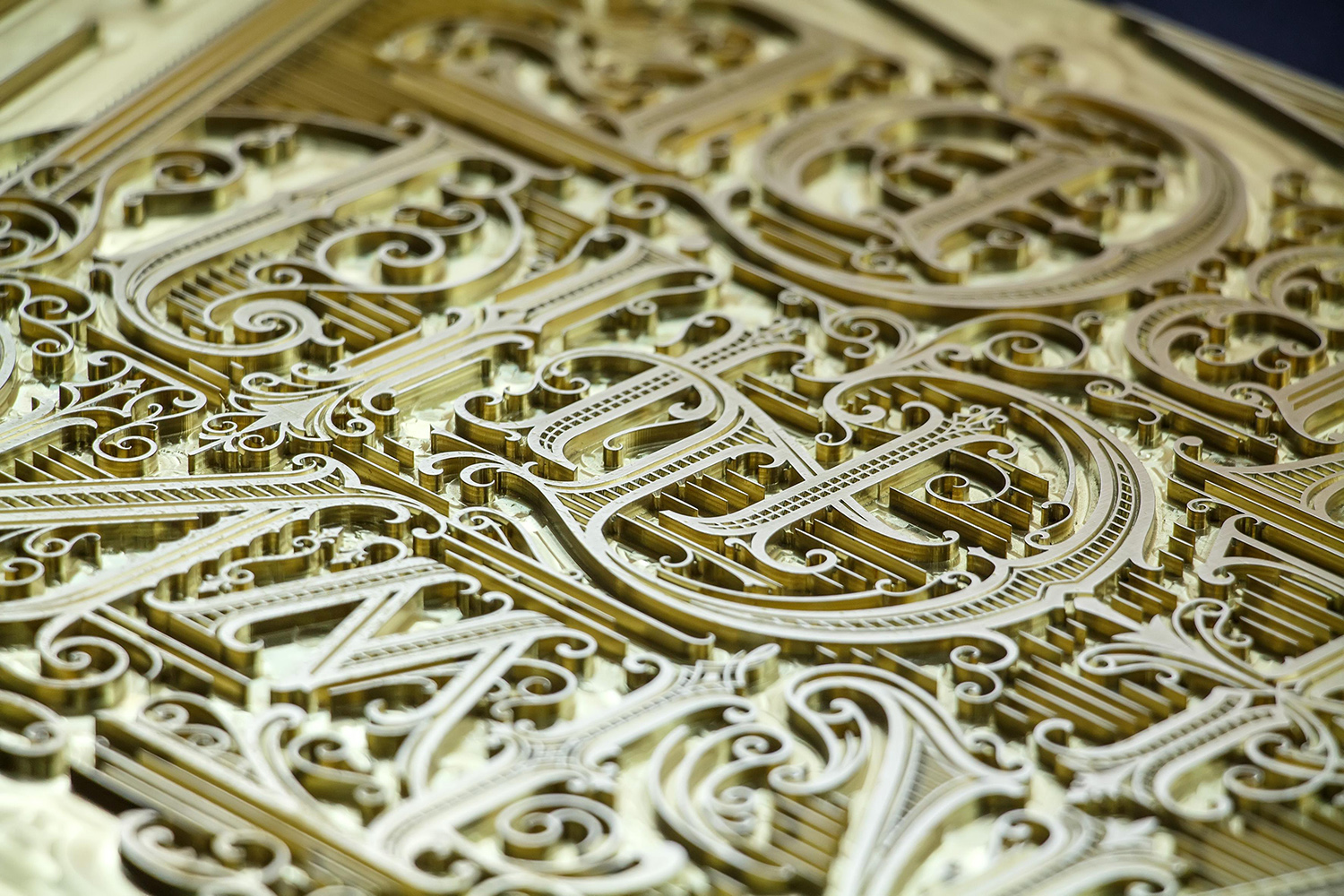 THE LETTERPRESS COASTERS UPDATE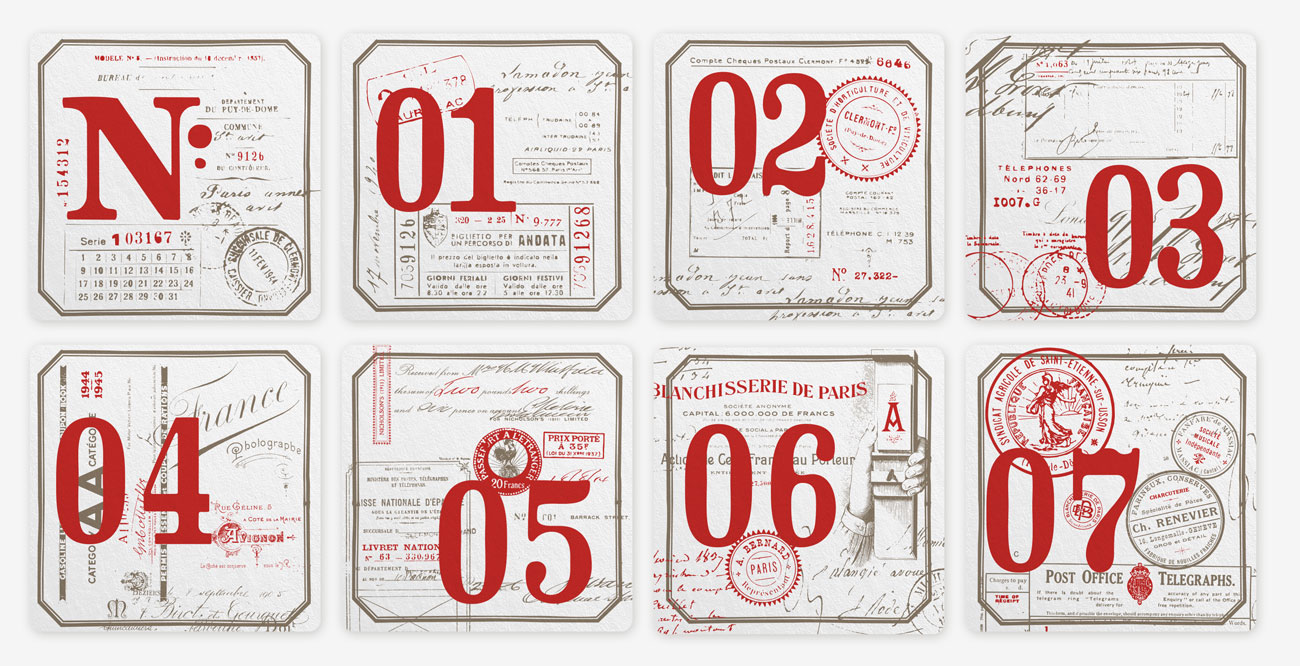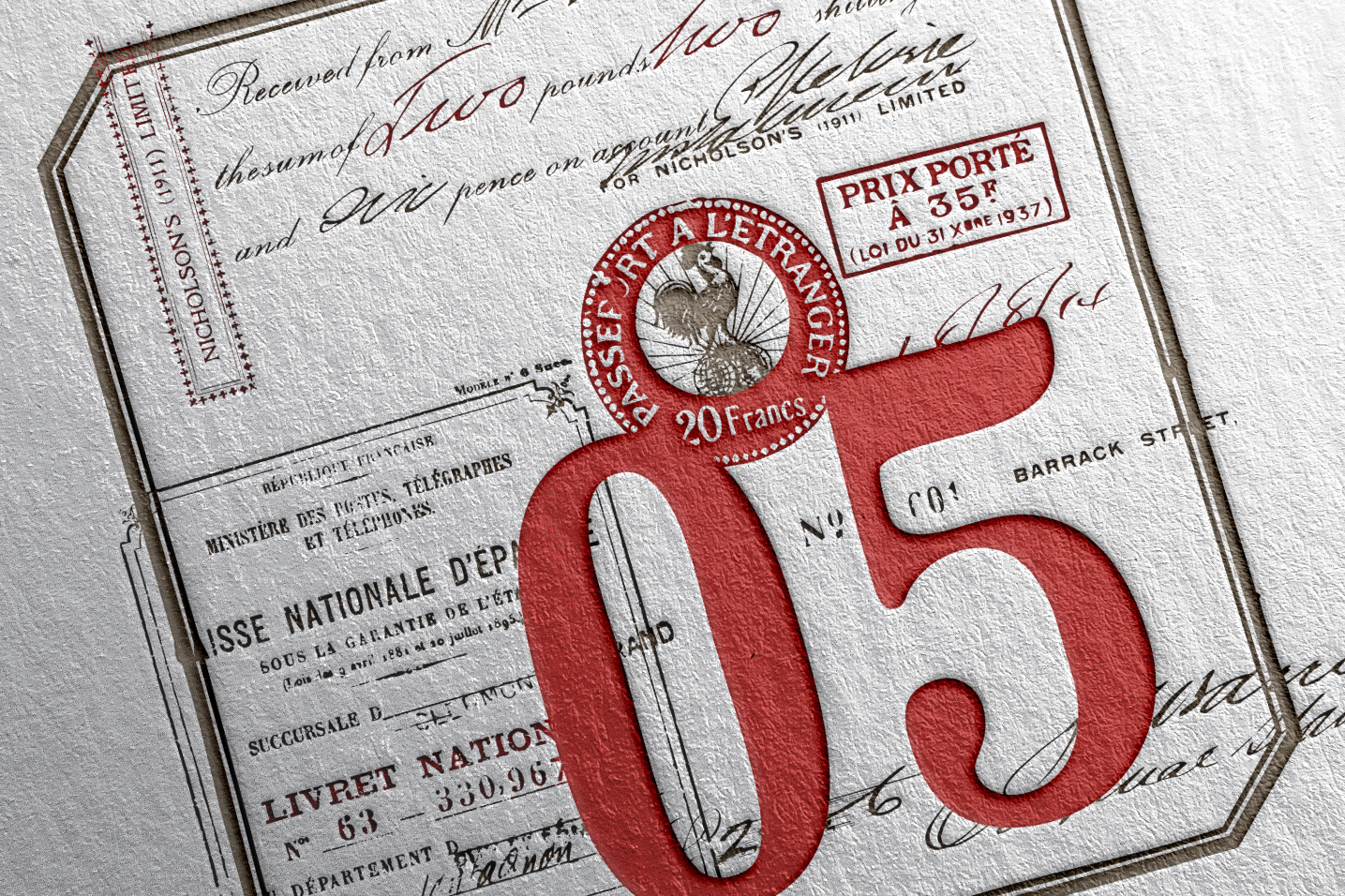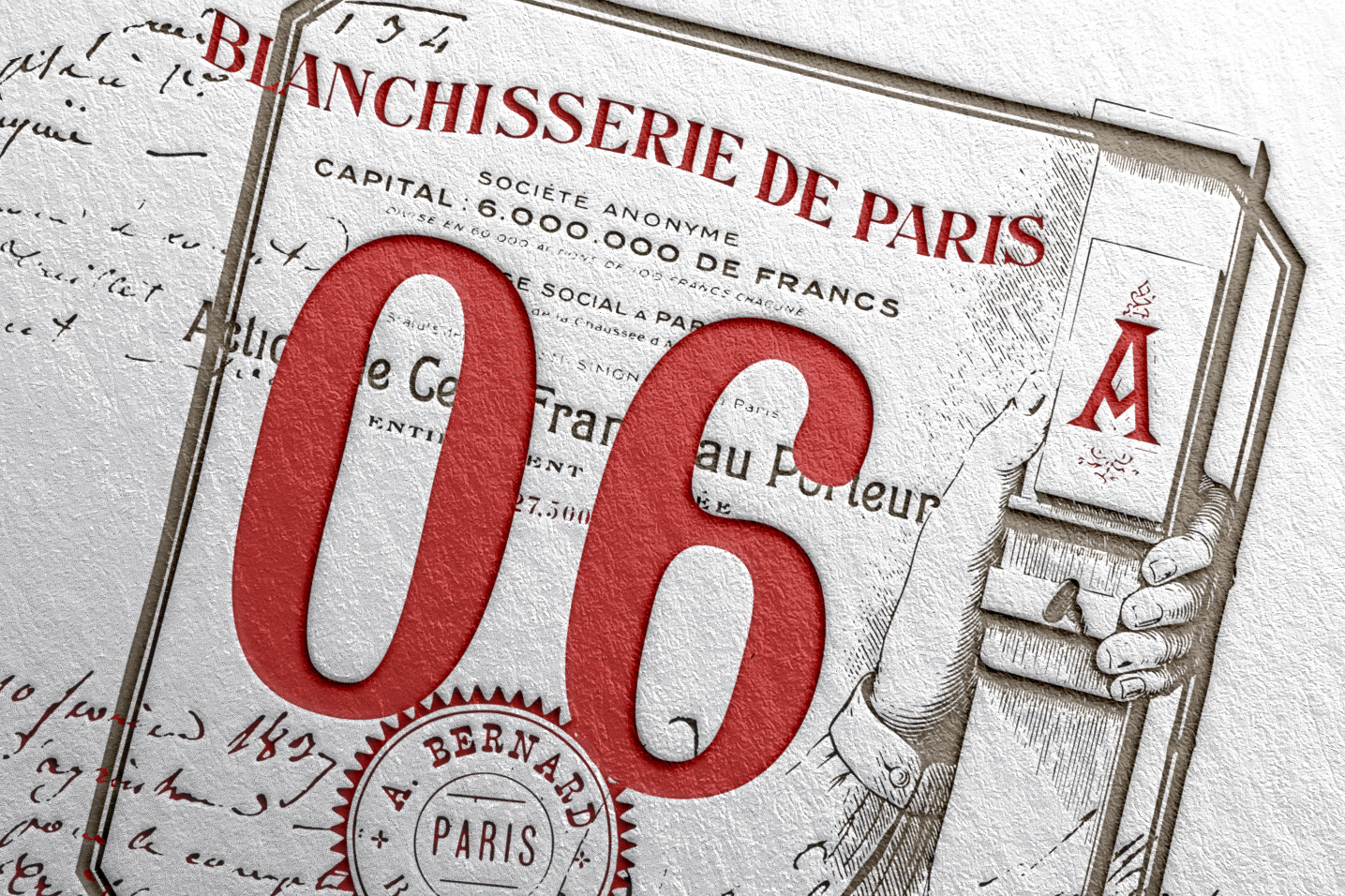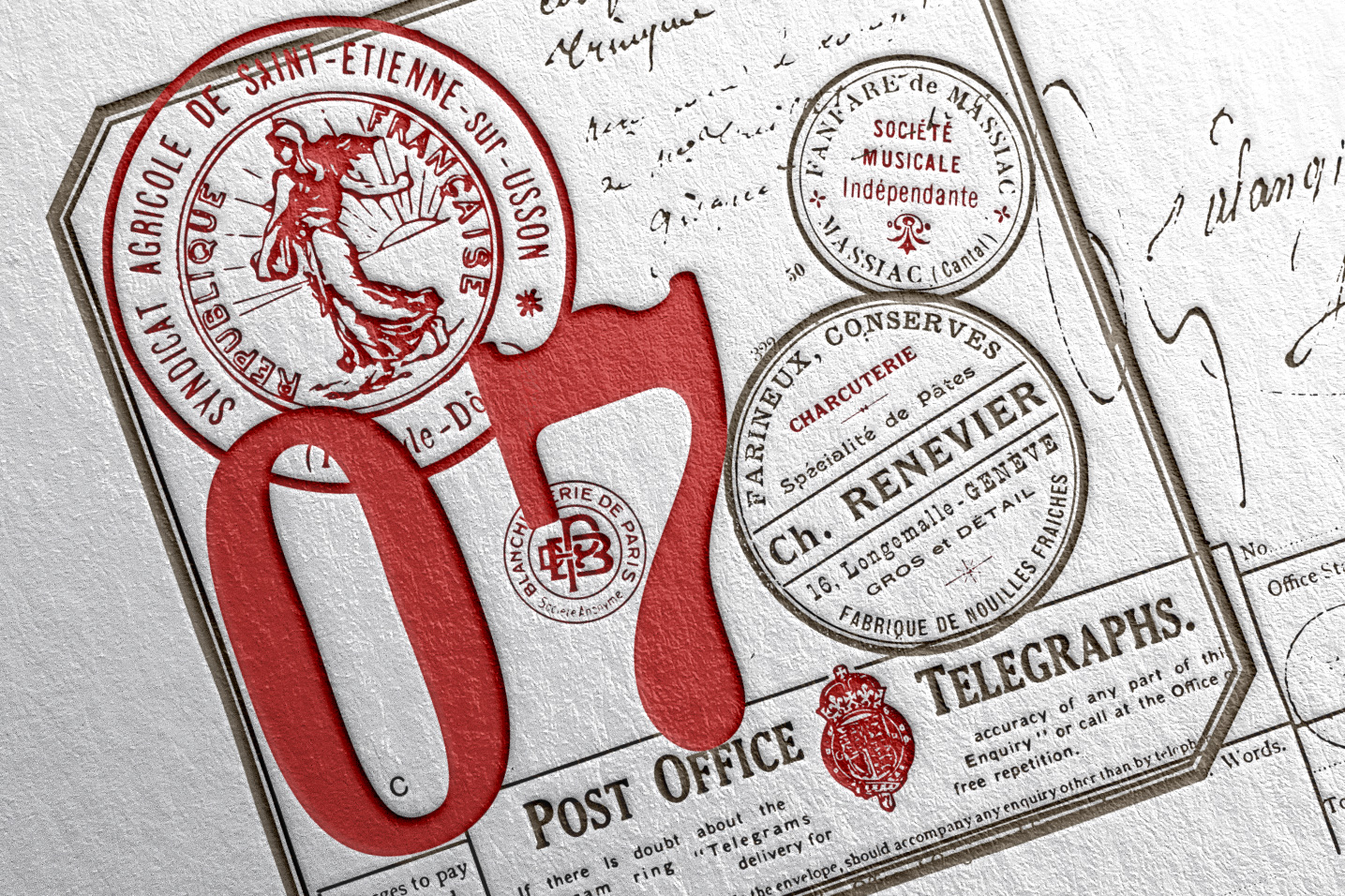 ---
---
---