The wood edition prototype looks like this :
---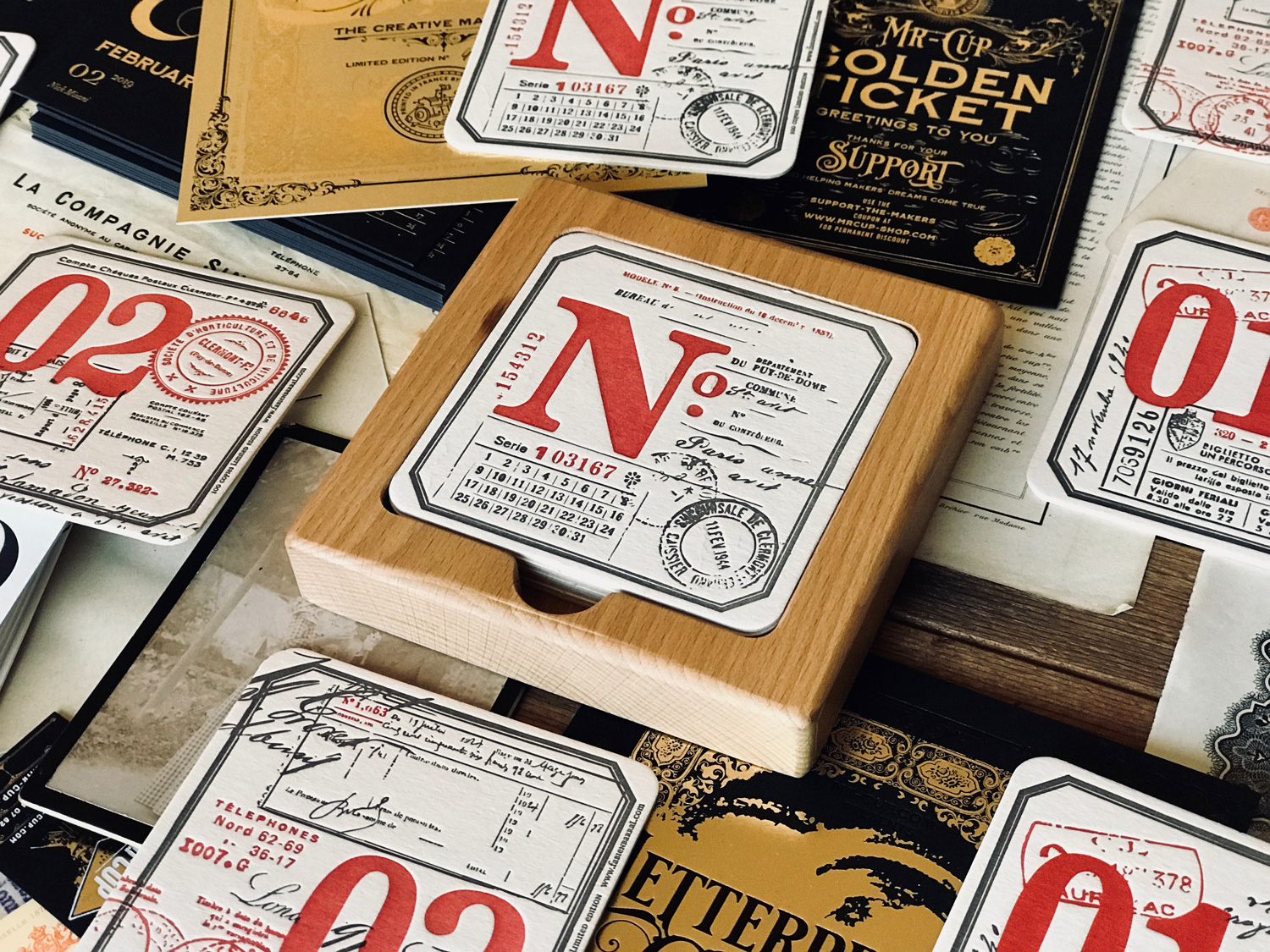 I discover letterpress printing 10 years ago. It basically changed my way of designing. My first items were my own business cards, and soon I created a set of 4 coasters to explore the possibilities. Limited (as all my products) they are sold out for a long time.
With first printing, I create a prototype of a wood box for a set of 8 coasters, but it never goes further, only 5 were made to see how it looks like. To celebrate the past 10 years, I decided to reprint the original coasters, create a set of 4 more coasters and an edition of 100 with the wood box as the part of the Kickstarter MAKE 100 project.
---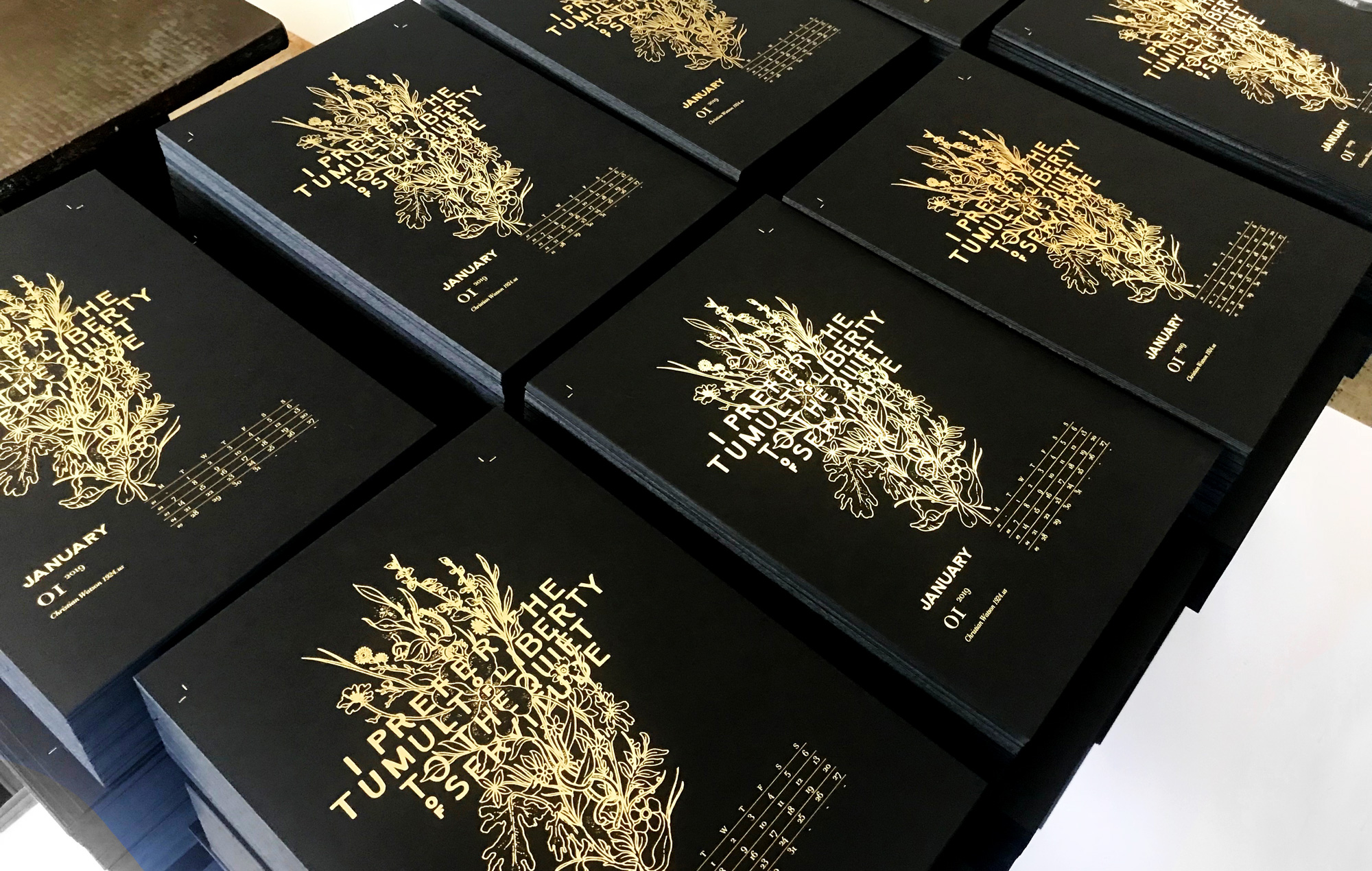 Hope you are fine and ready to enjoy Christmas time with family and friends. We work hard with Studio Pression this week to finish the calendars and start shipping. After some very long days, they are now ready and 1/4 are sent.
Here comes some more making of pictures of the hot foil pages...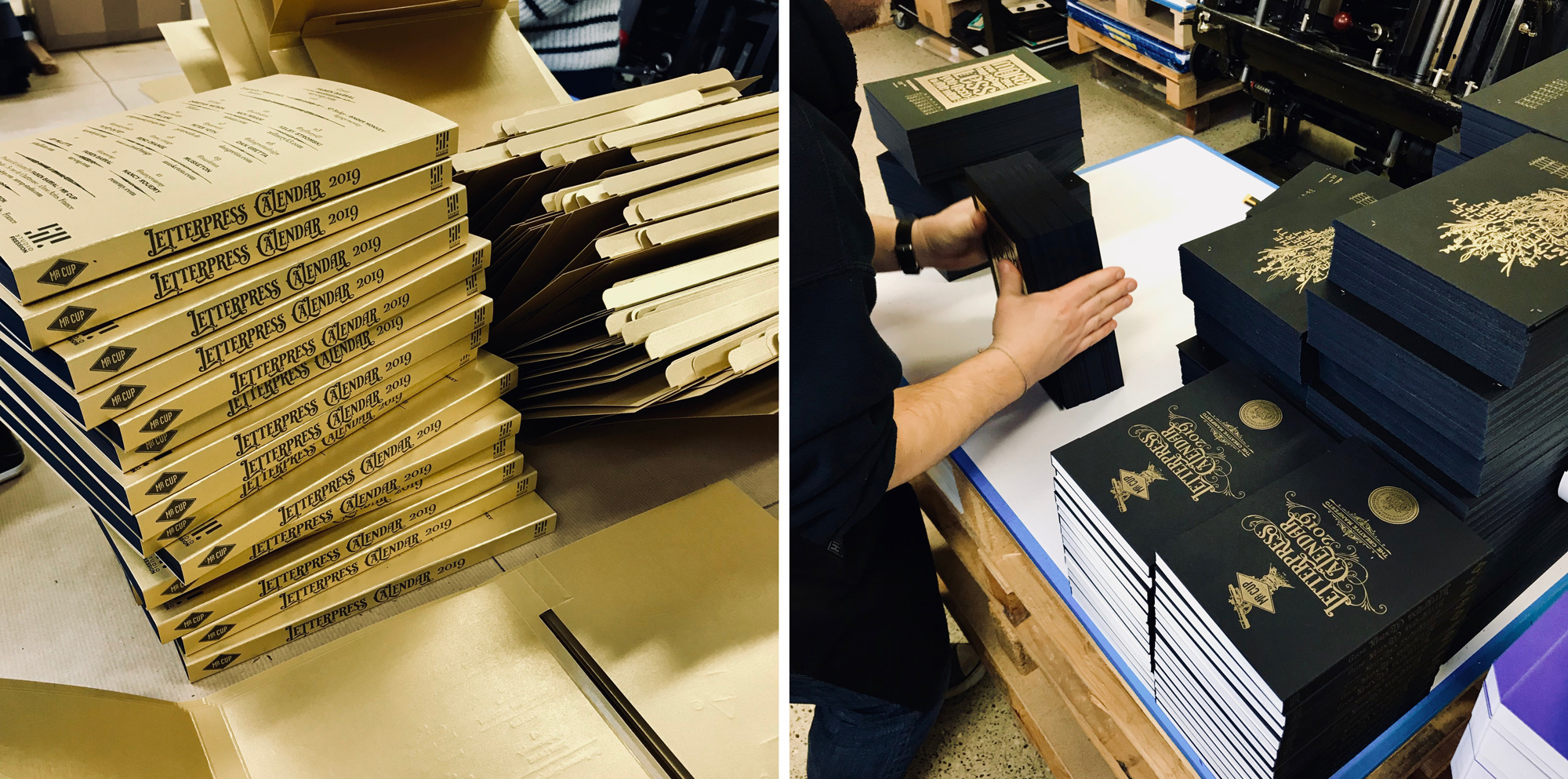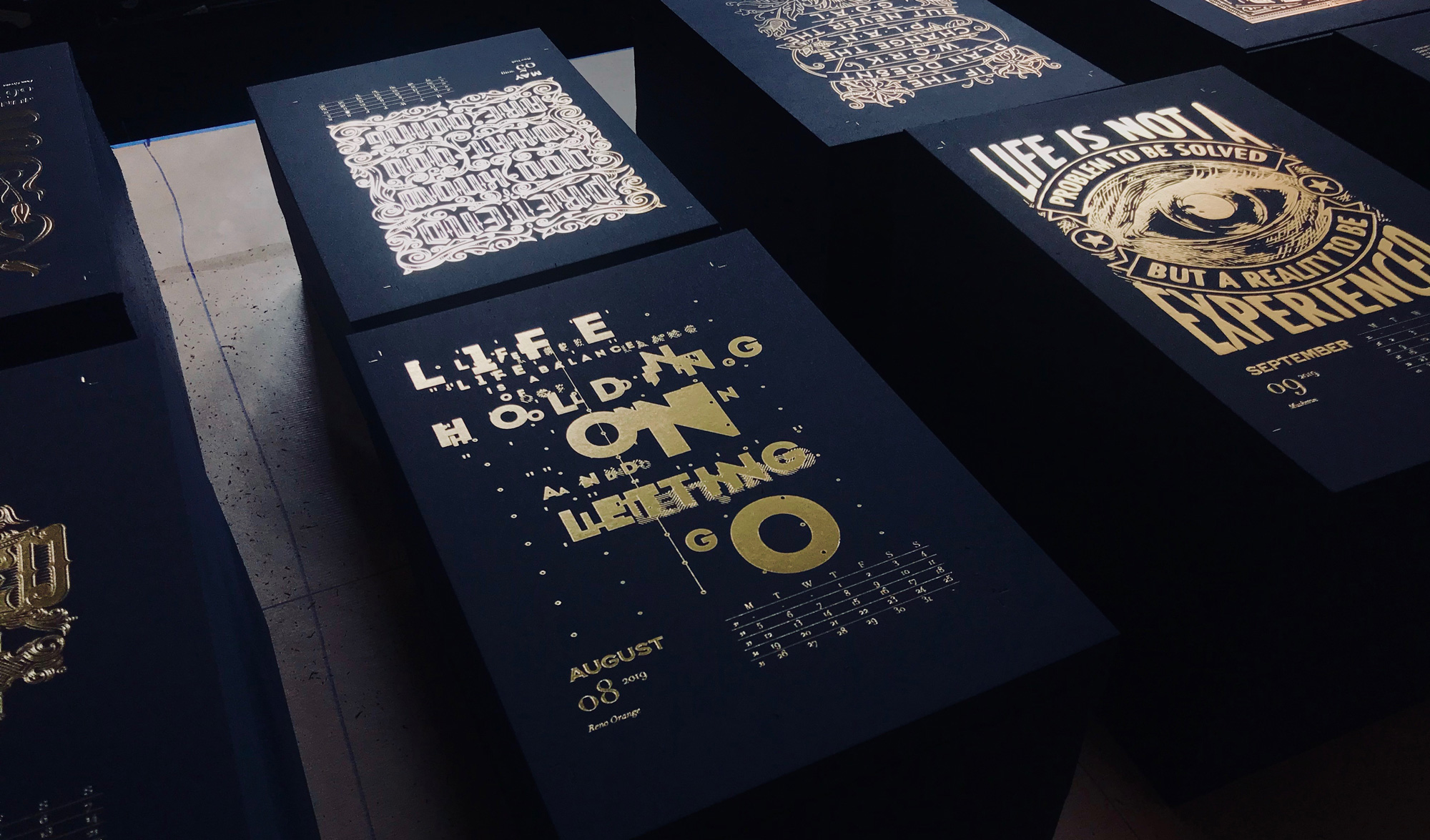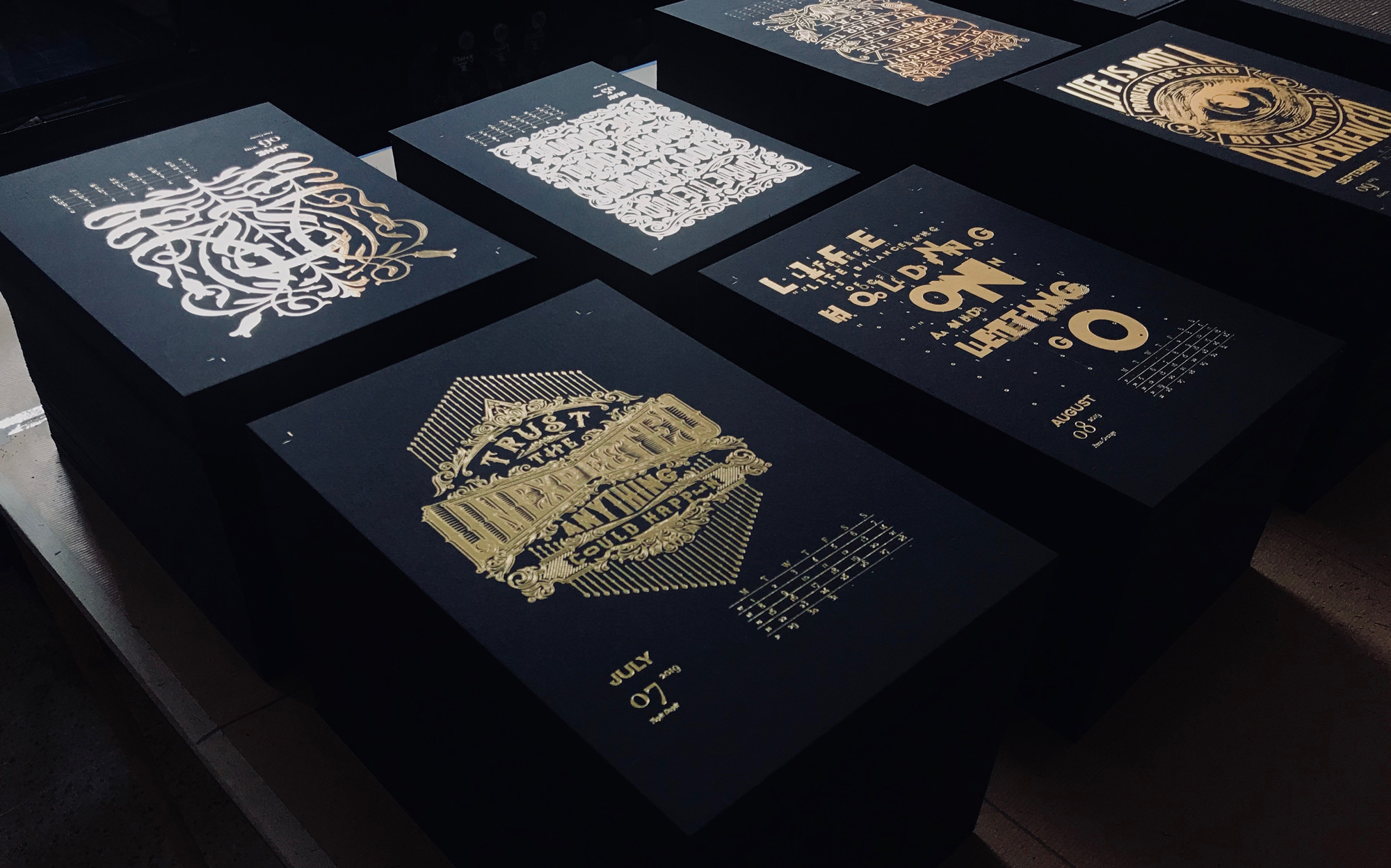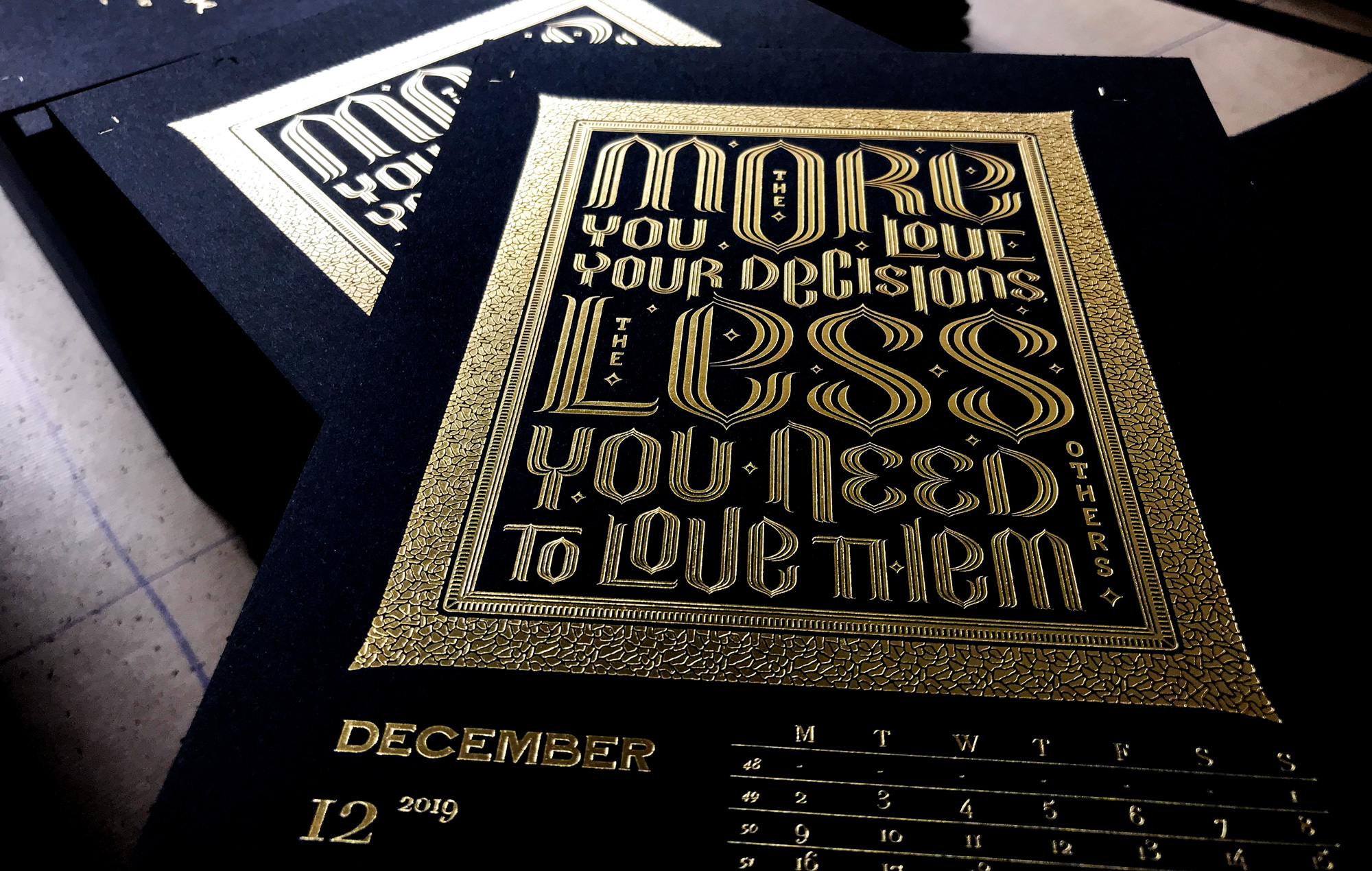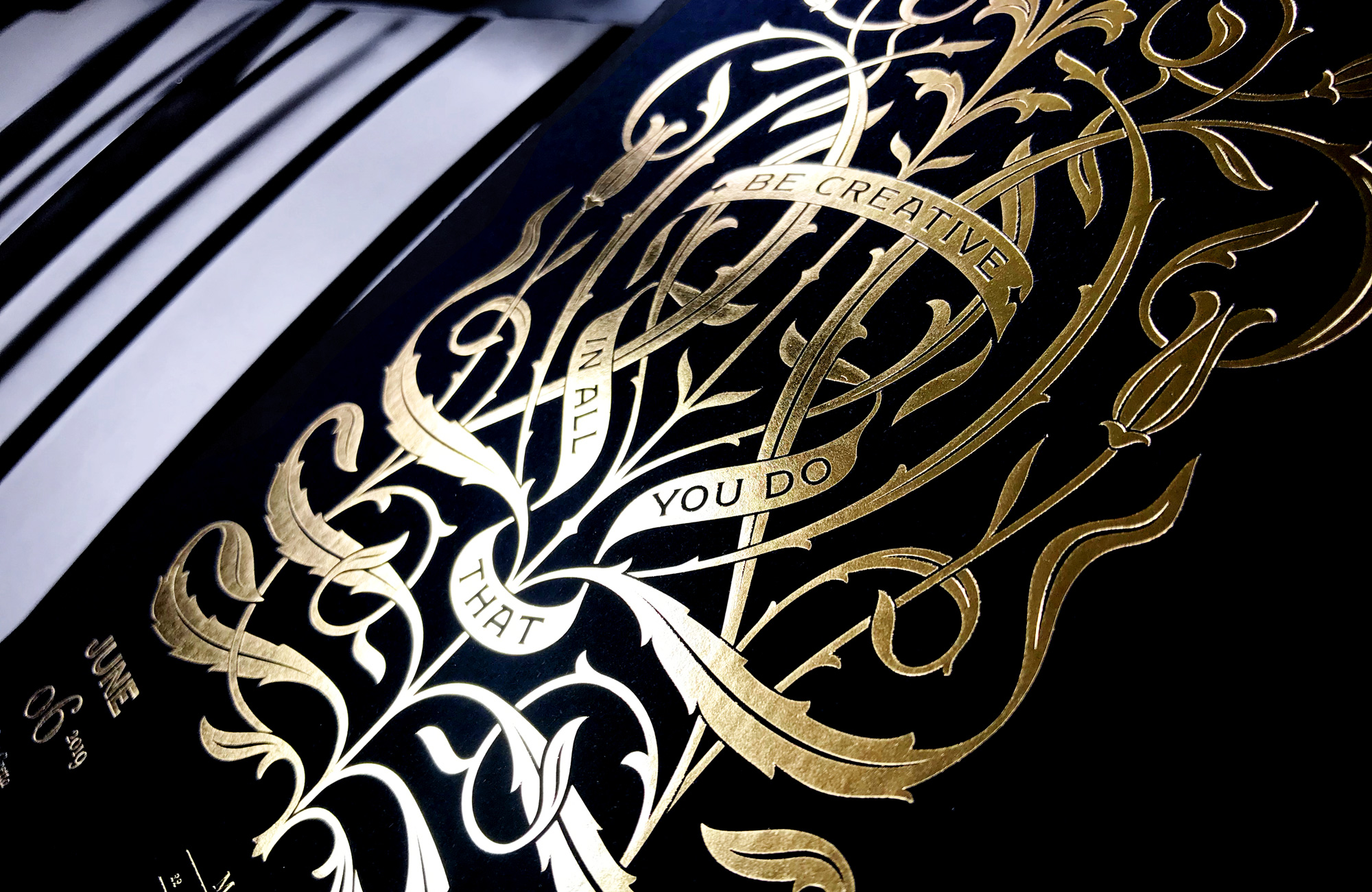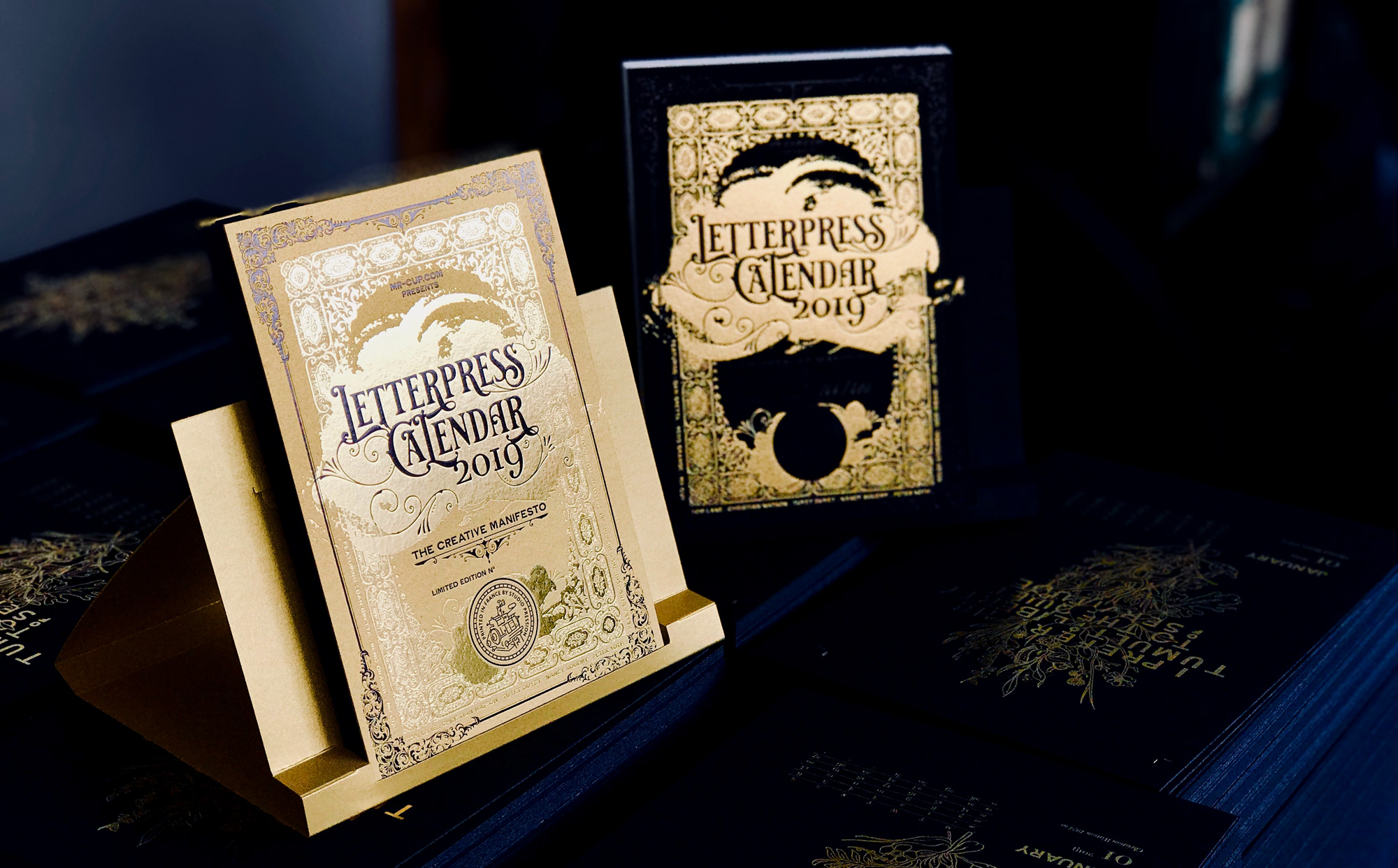 ---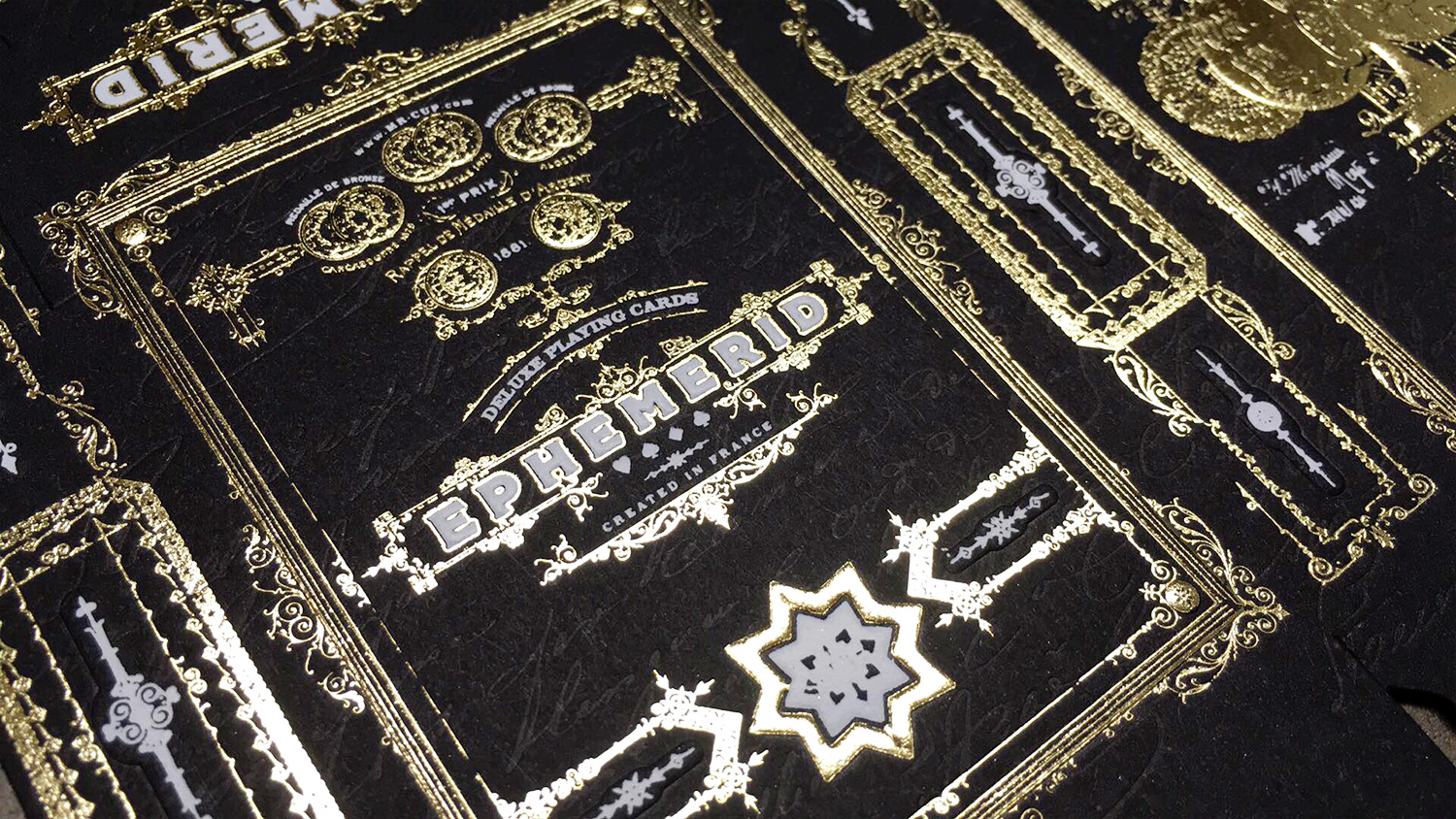 Past weeks have been very busy. I am very pleased how it turns out, the details are impressive as it is the first time we use copper plates. Here are some making of shoots...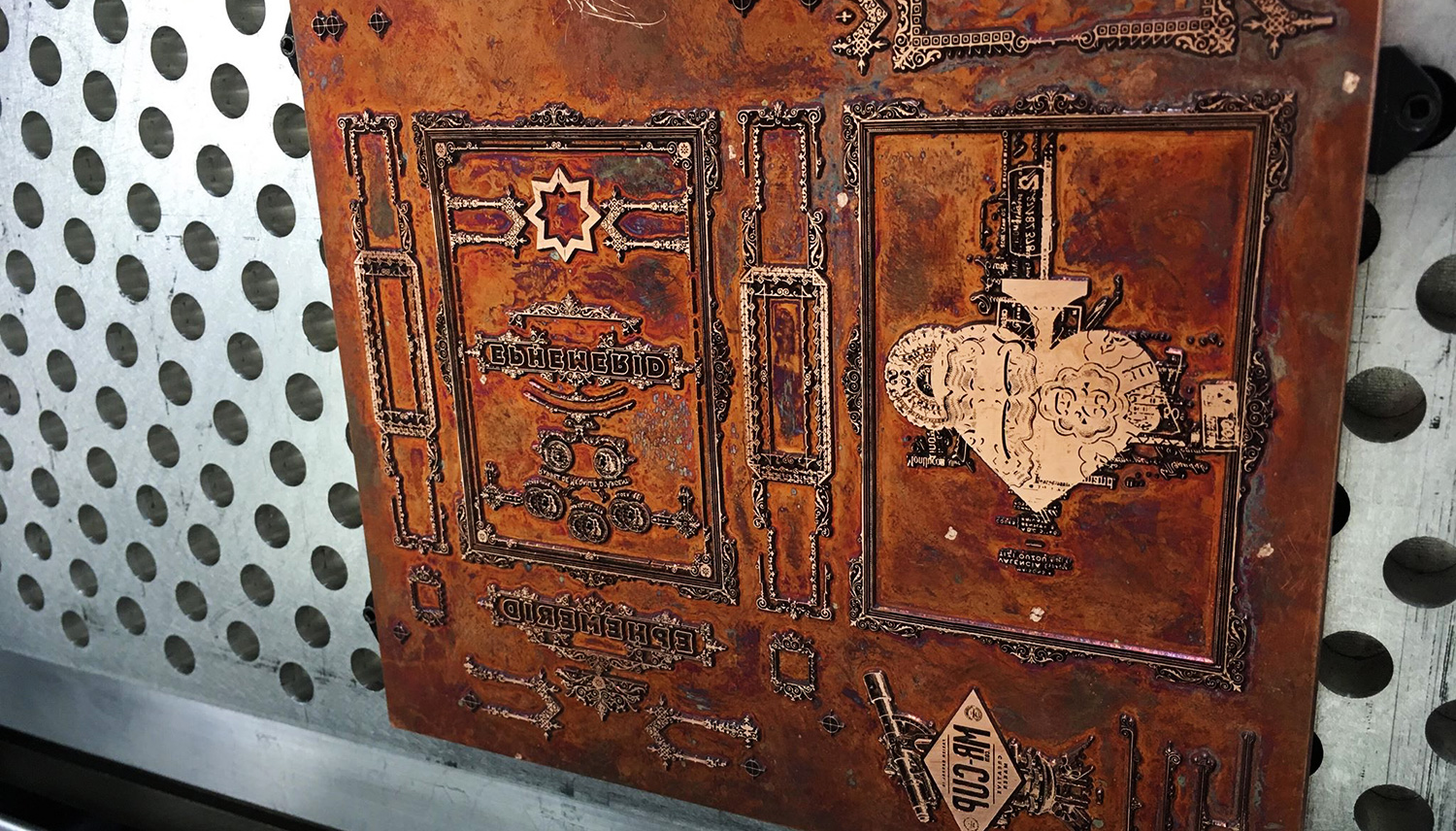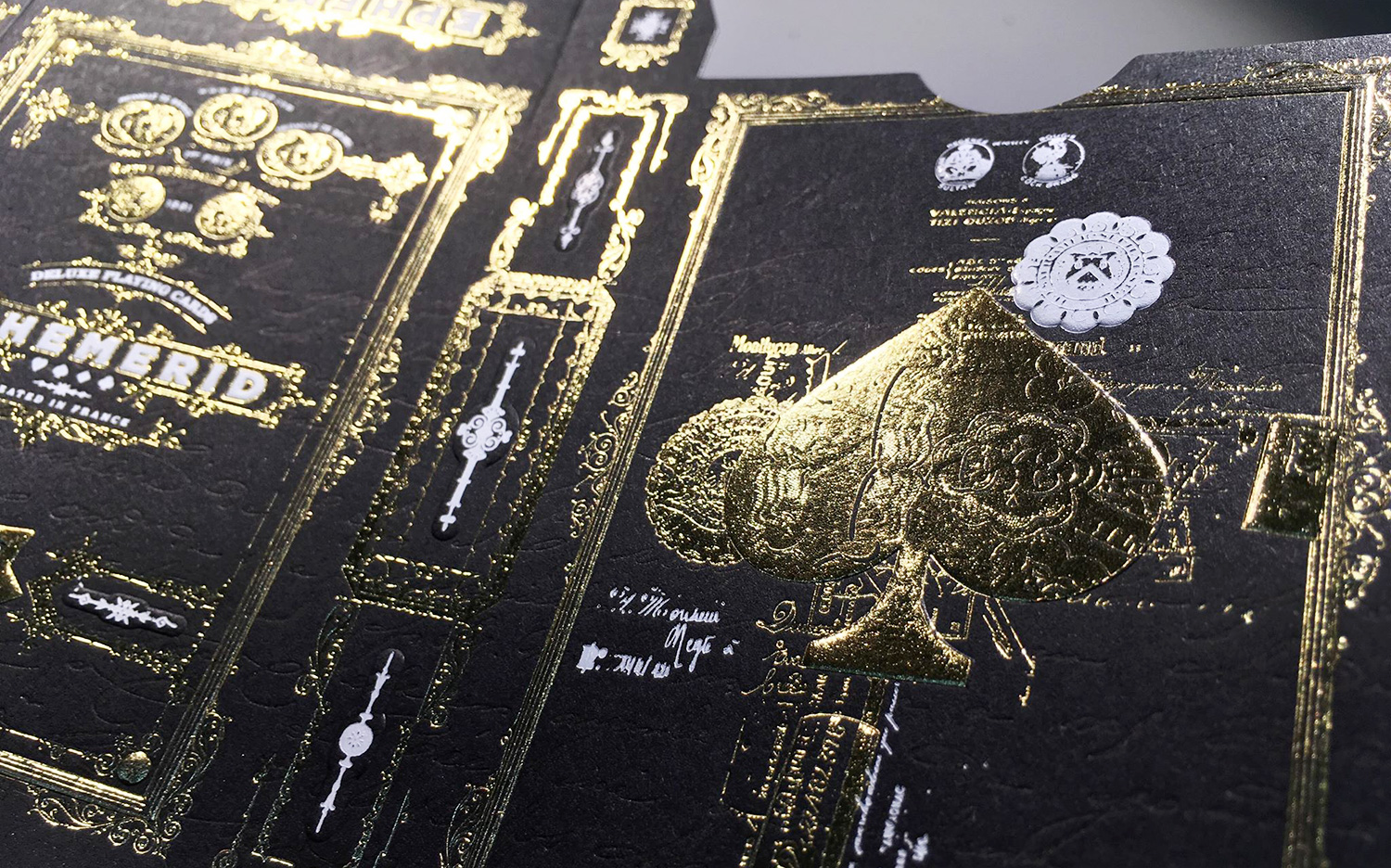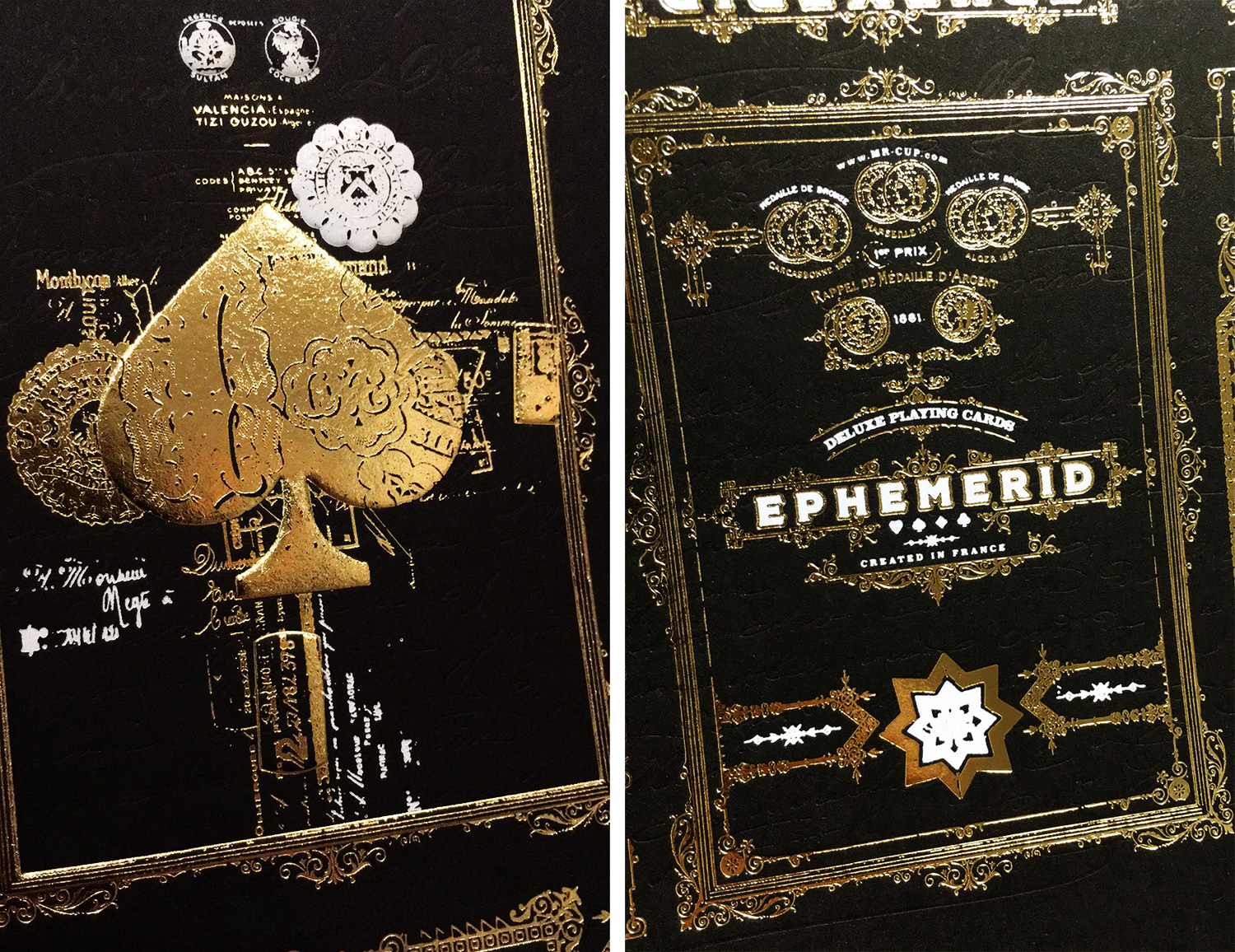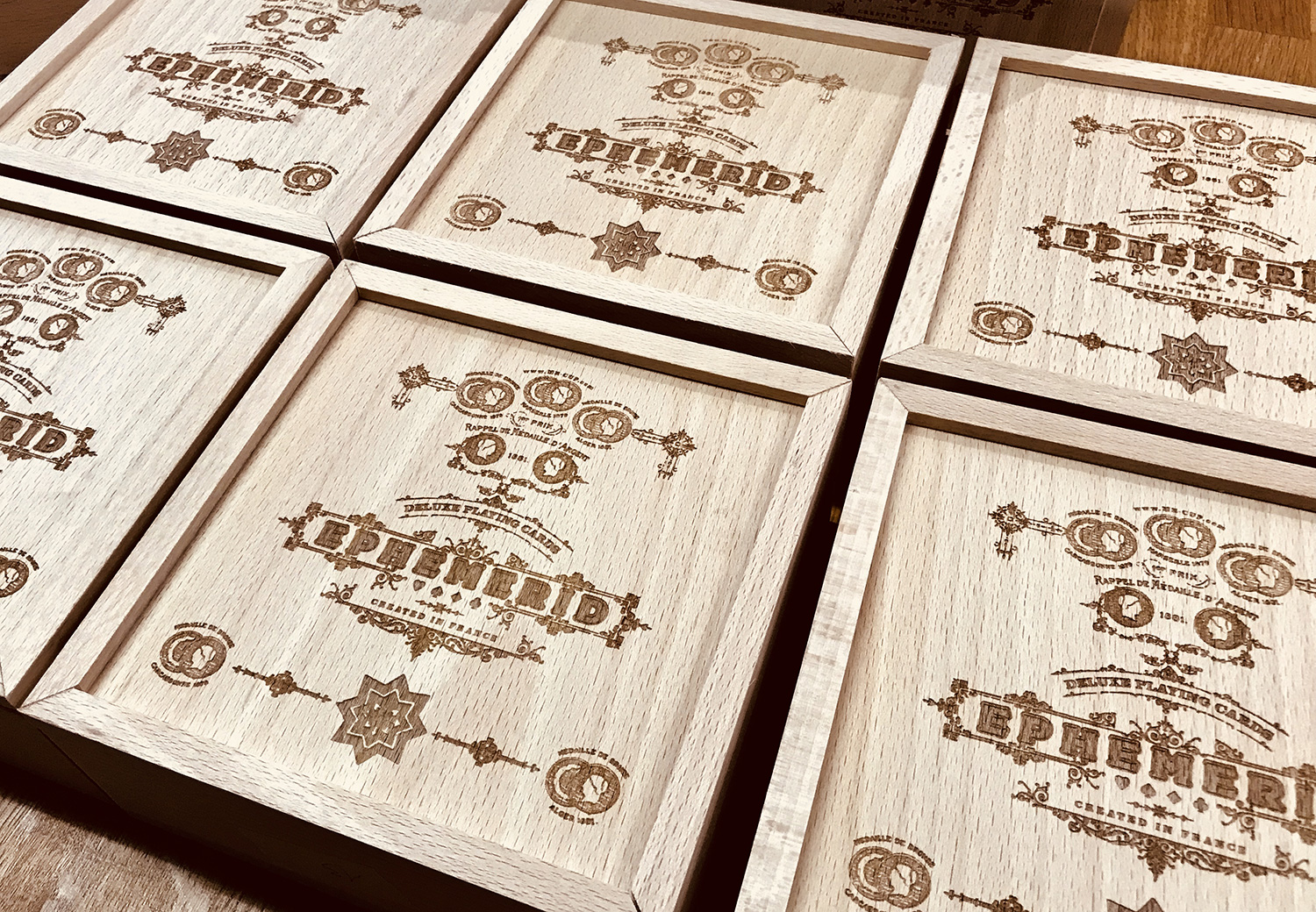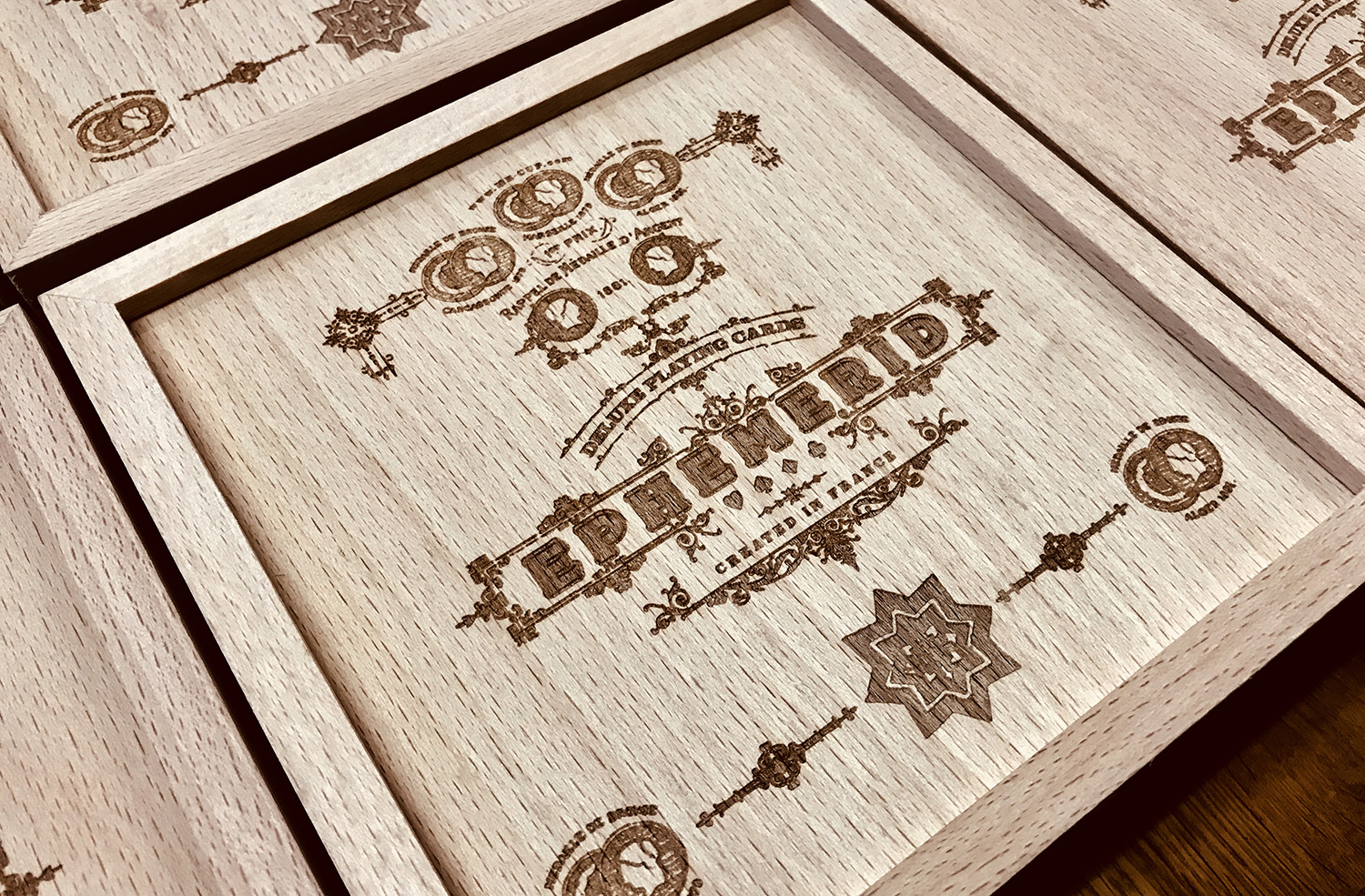 These were the good news! Because we still need to finalize the dealer coin which is very complicated. But I am close to found the solution. The coasters should be printed this week, as the thanks card! So, as you understand, I am really sorry to have to announce that the Ephemerid cards won't be delivered in time for Christmas. No magical power will bring them under the tree in time, sadly... Thanks again for support, understanding, and patience.
---
---
---