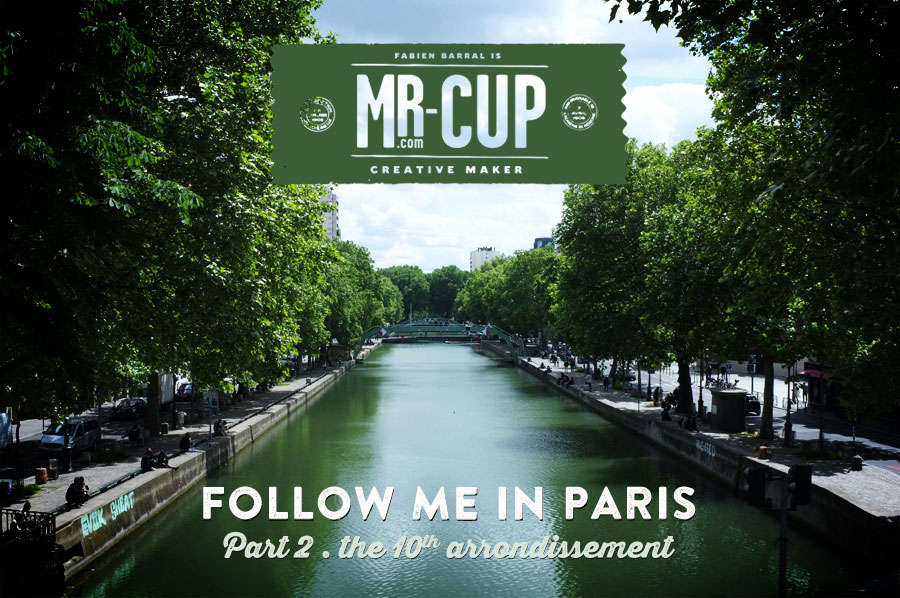 I am back home after a week in Paris, and I want to share with you my favorits shops and places in the 10th arrondissement, my favorit distric of the city. It is full of creative shops and concept stores in each street, passionate people that just want to create their life ! Just as the cowrkshop I share about some days ago... WARNING : it is summer time in Paris, which means Parisians are living the city, this is good, but also that a lot of shops are closed...
Blackburn coffee shop
There is a lot of creative coffee shops in Paris, and I was happy to find this one. Amazing cappuccino.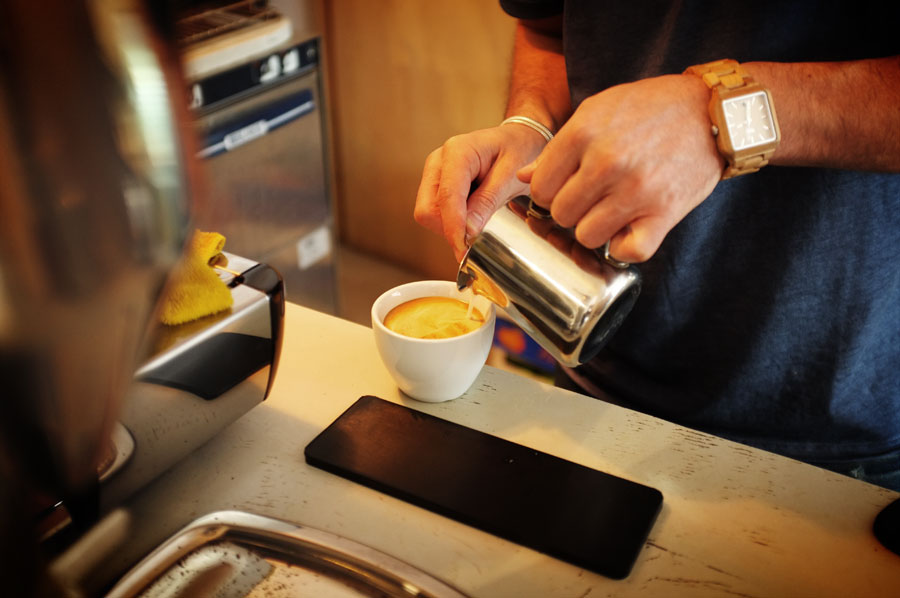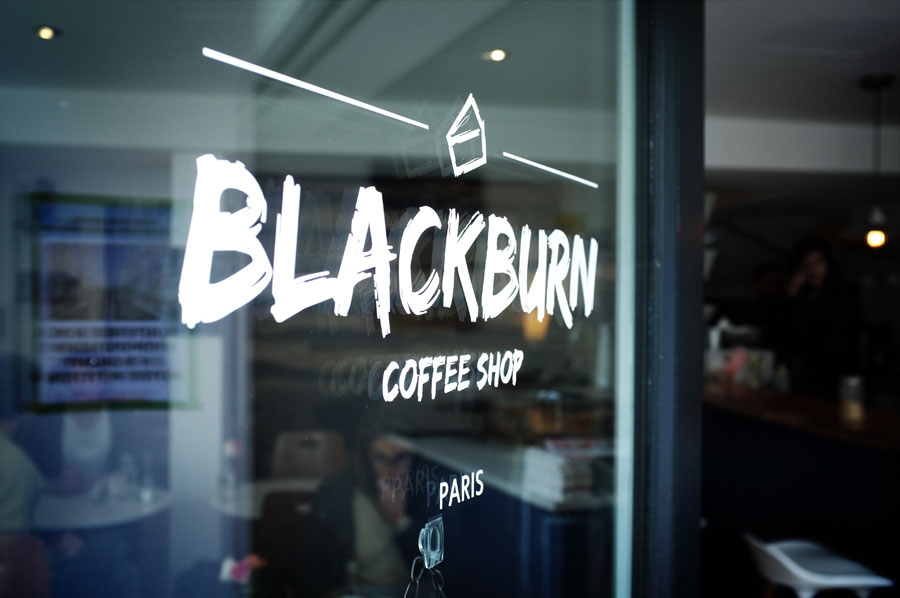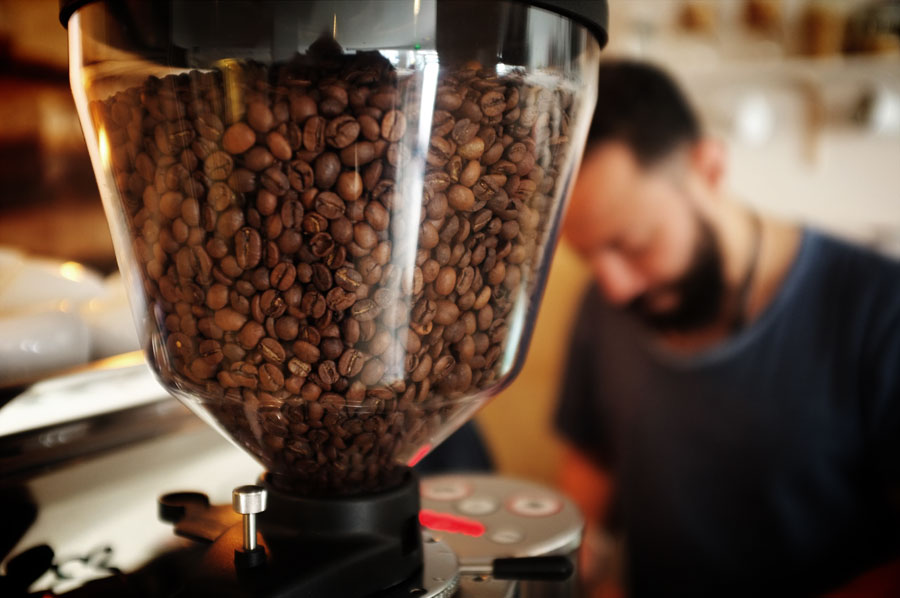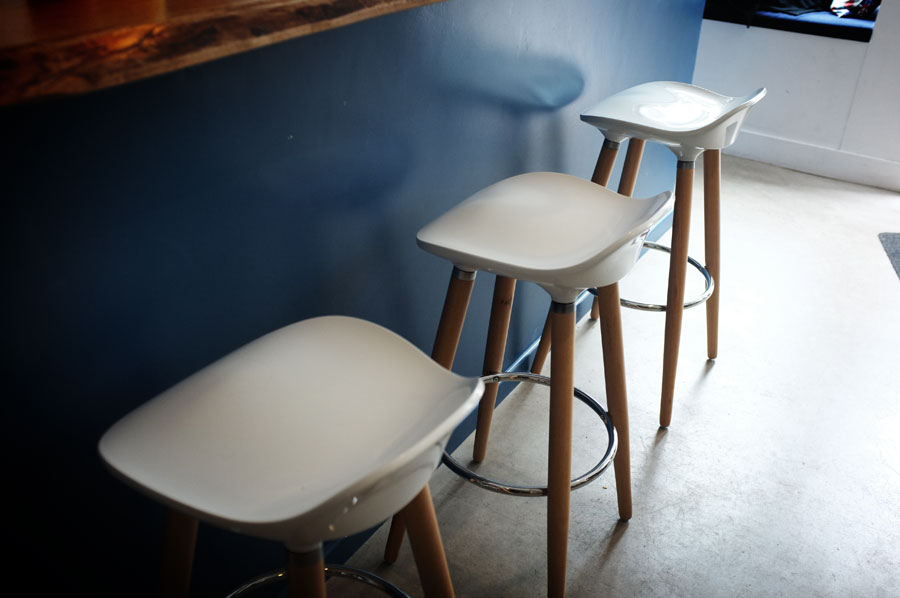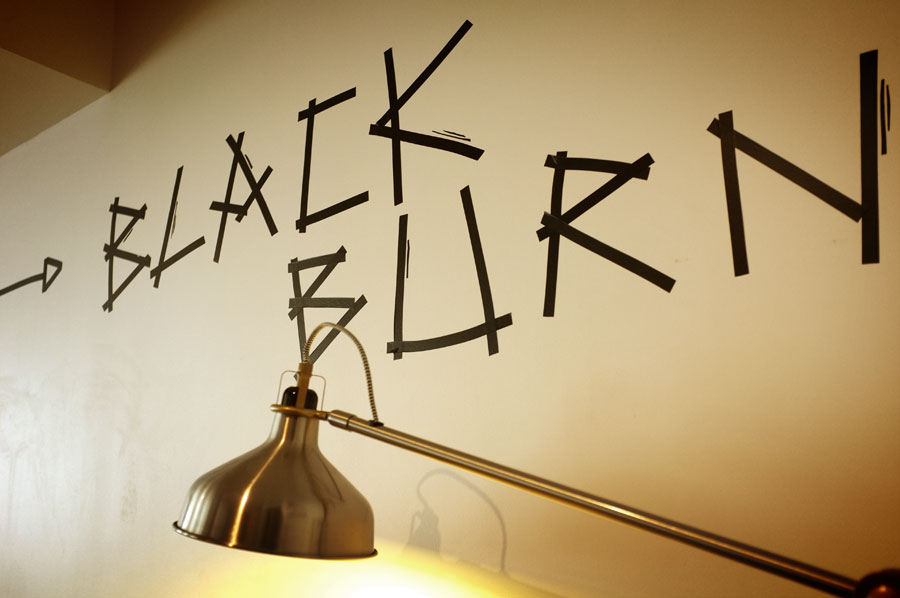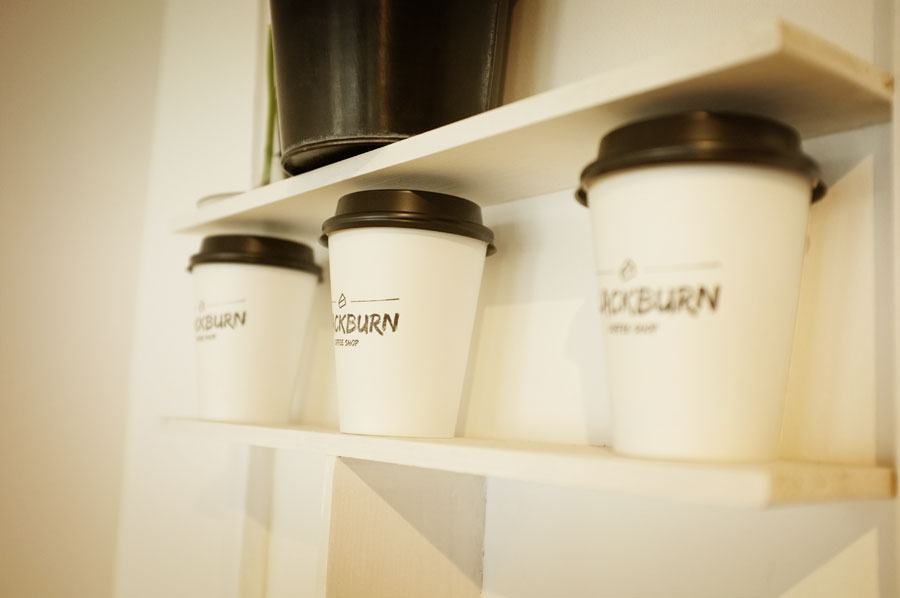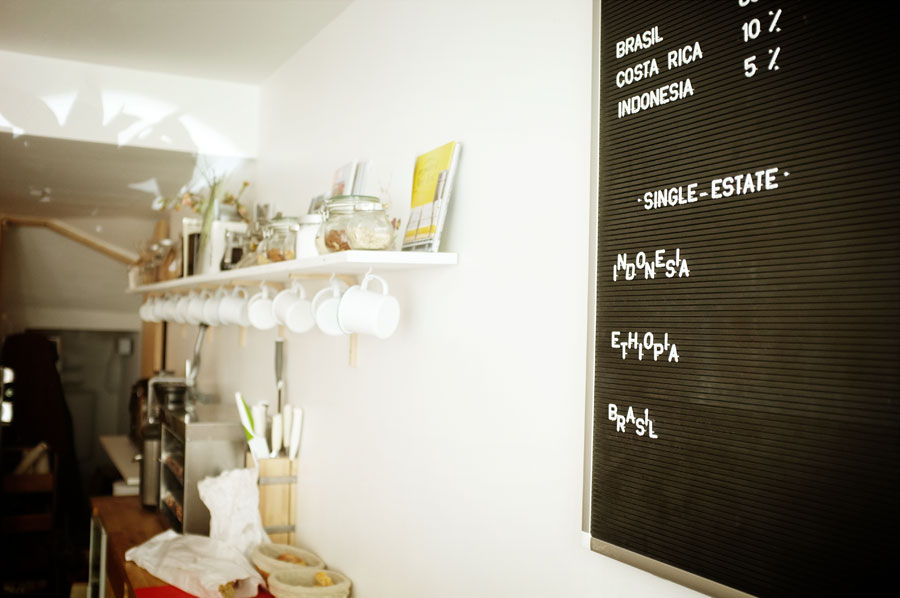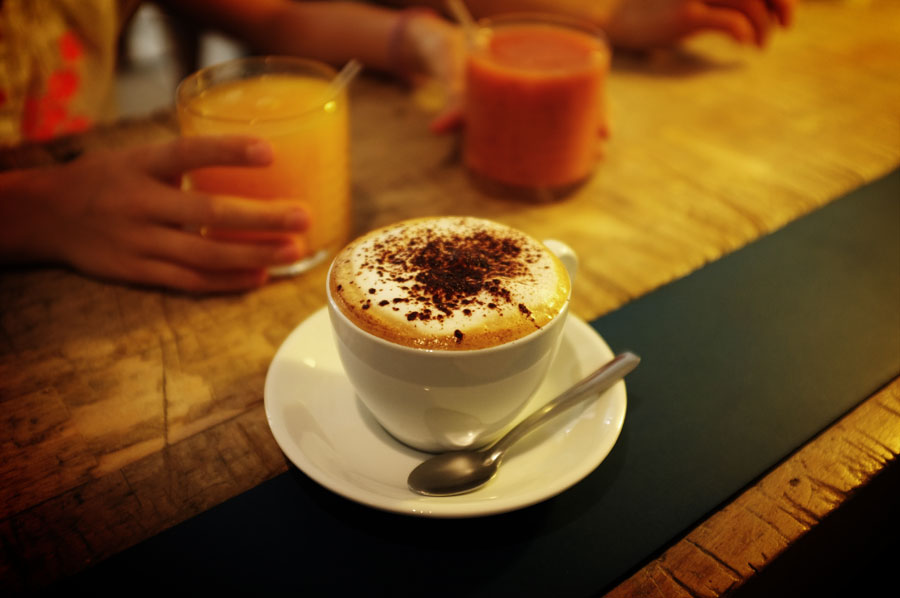 Artazart book shop
Some people want to see the Eiffel tour everytime they come to Paris, me I need to visit the Artazart book store. They alsways have nice pop up store events and all the latest design and photo book you want to discover... Important to know it is open everyday, except... on christmas day and new year day !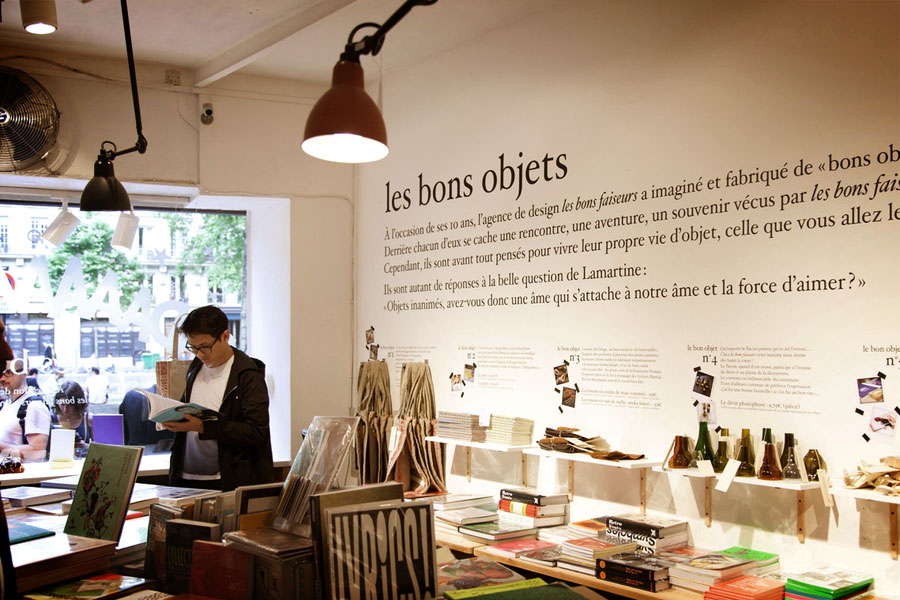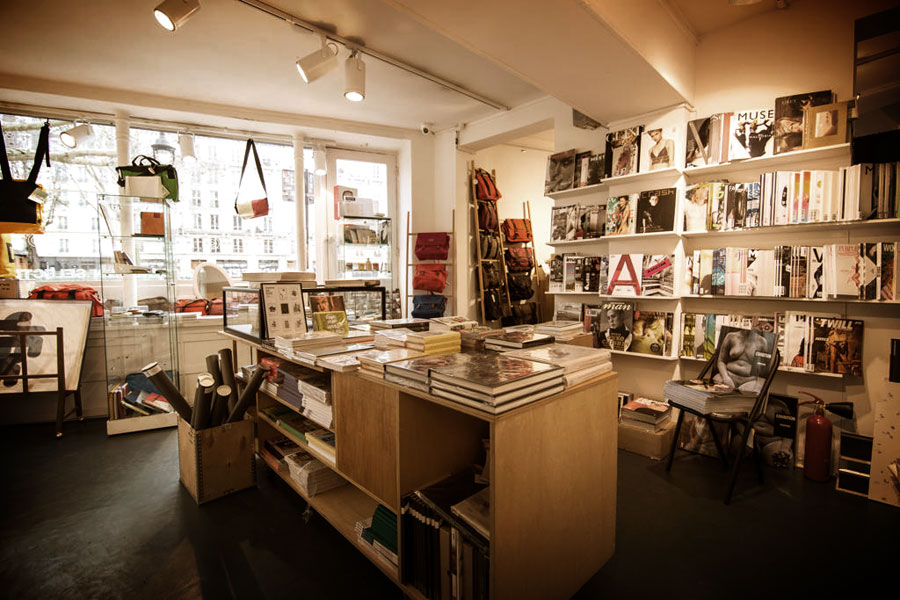 83 Quai de Valmy . 75010
Bleuet coquelicot
This small flowers shop is magic... Very creative place with succulents everywhere and some vinyls hidden behind the plants...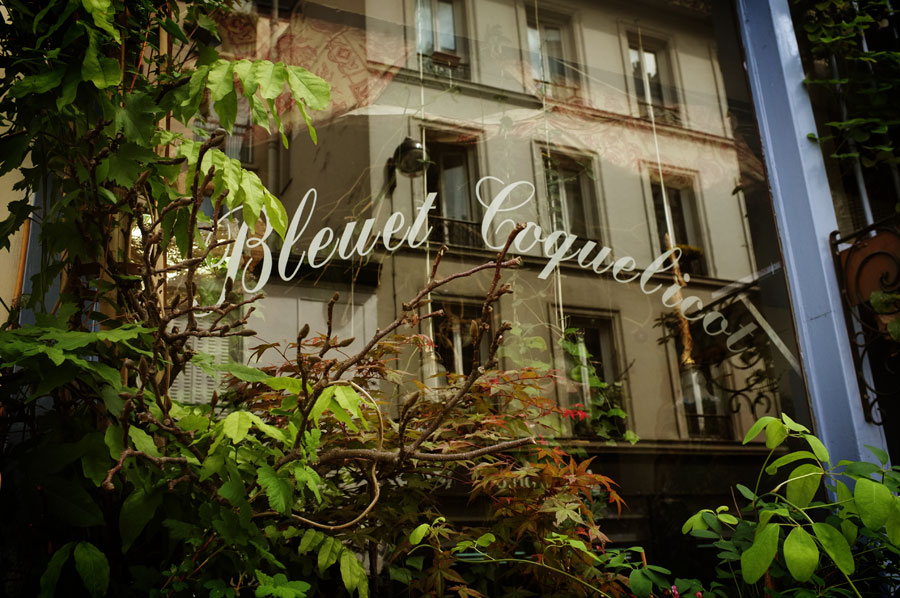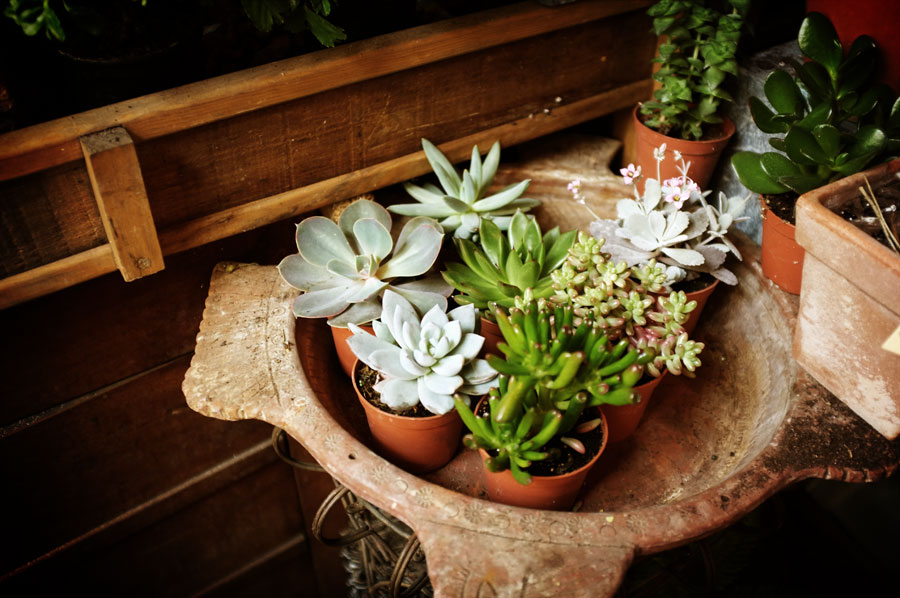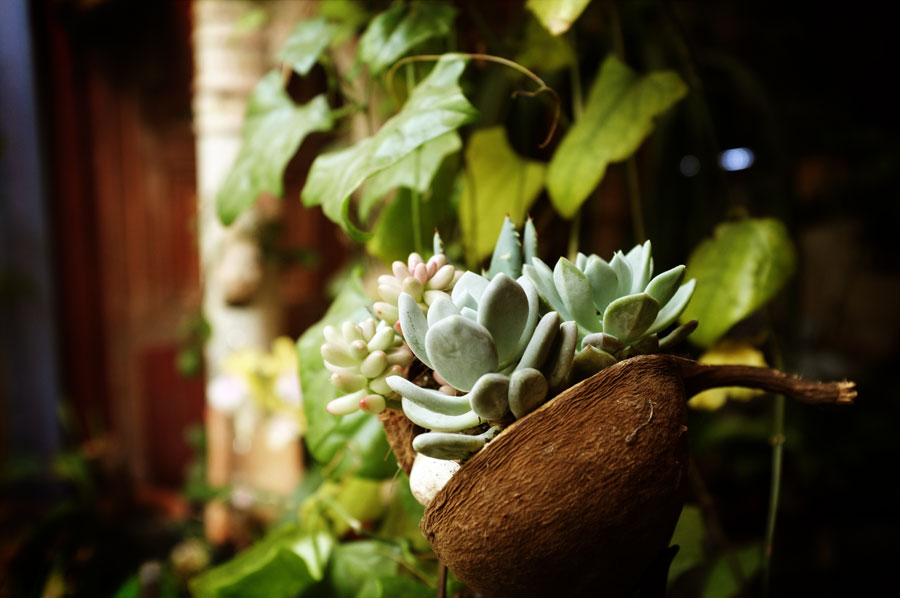 10, rue grange aux belles . 75010
Walrus
There is a lot of small records shops all around the city, but it is rare to see one opening and with a real concept behind. Walrus is an amazing large shop full of recent vinyl album (don't look for a vintage Beatles record here), where you can take a good coffee or a beer to talk about other passionate about music !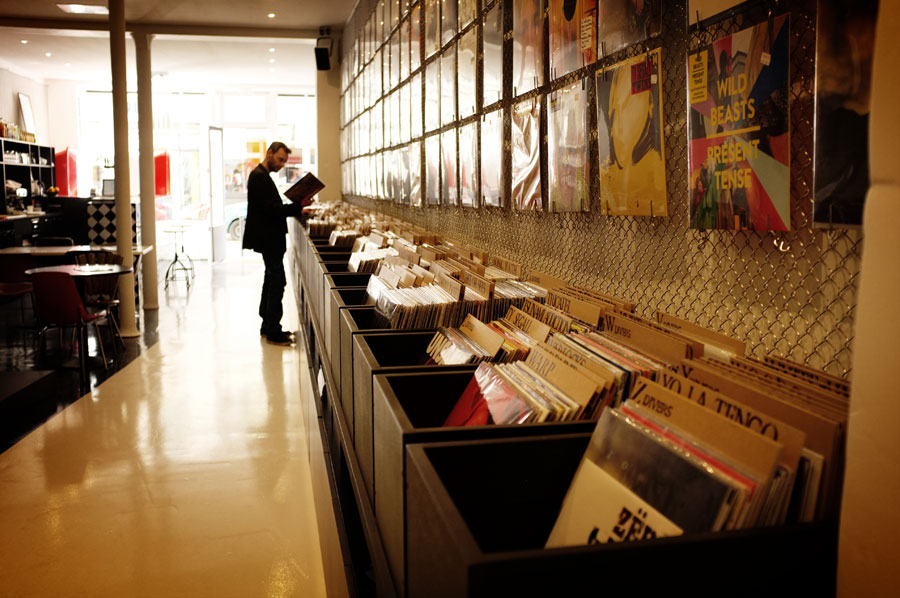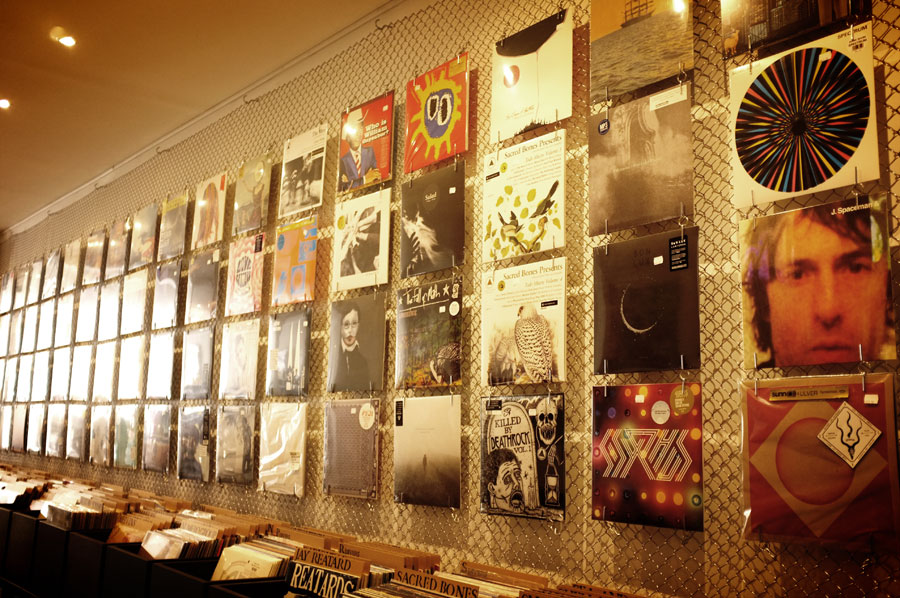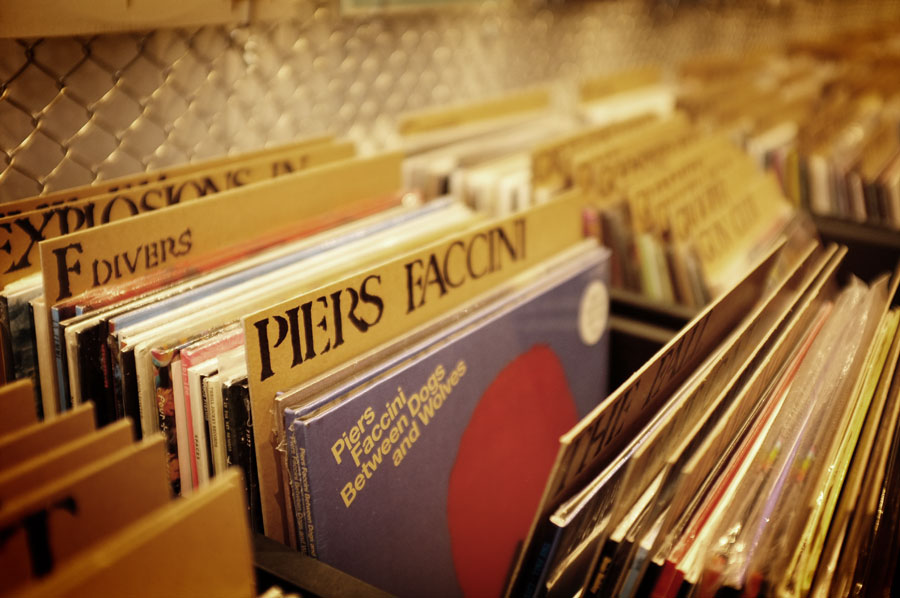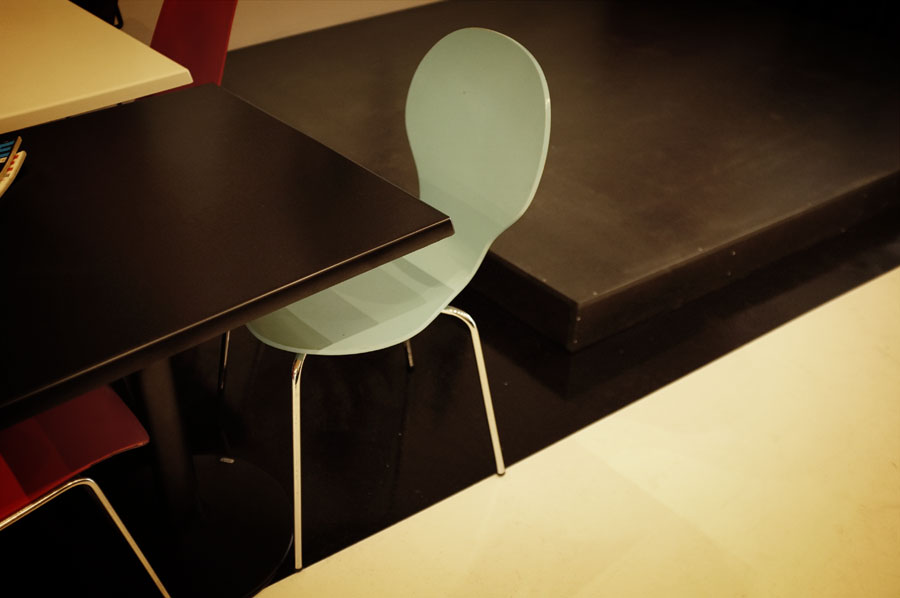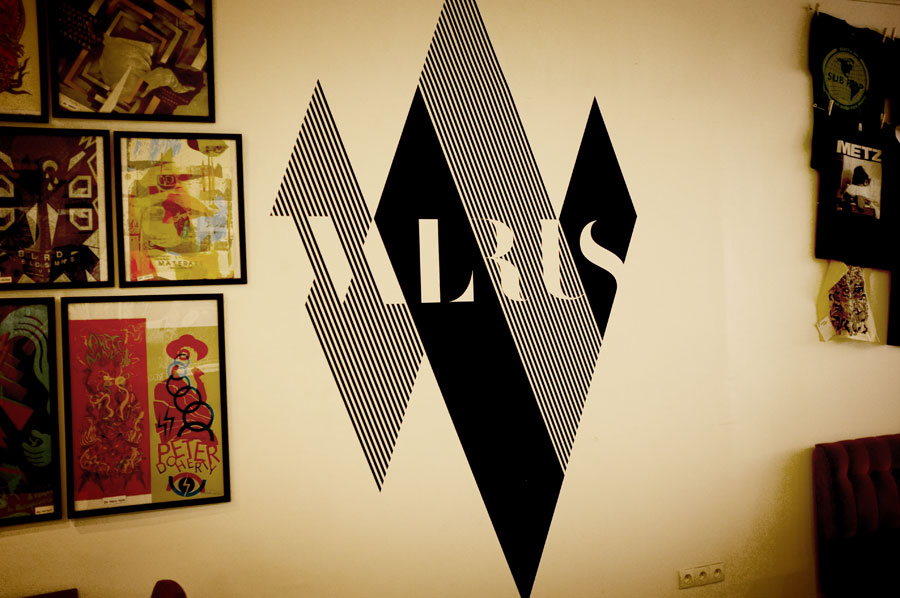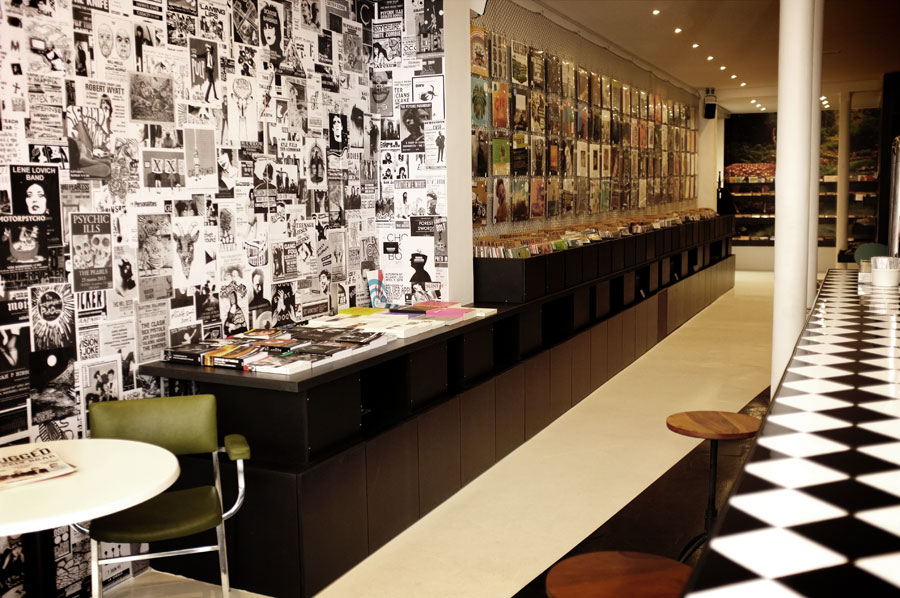 34 ter rue de Dunkerque . 75010, Paris
Objet Celeste
This small shop, with a sister store one just on the other side of the road, present unique items for kids and creative ! Love this shades lamps... It is just at the side of the gluten free pastry
Helmut new cake
.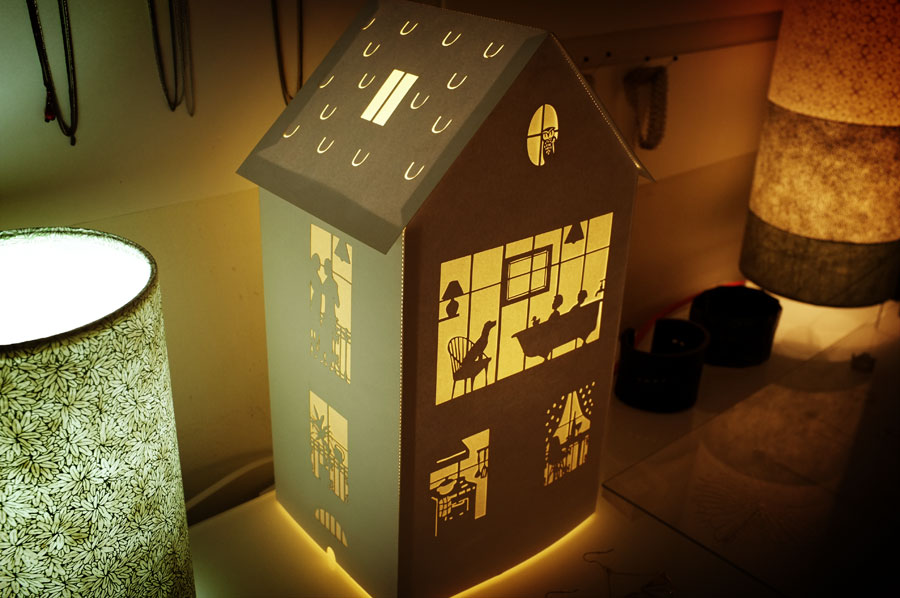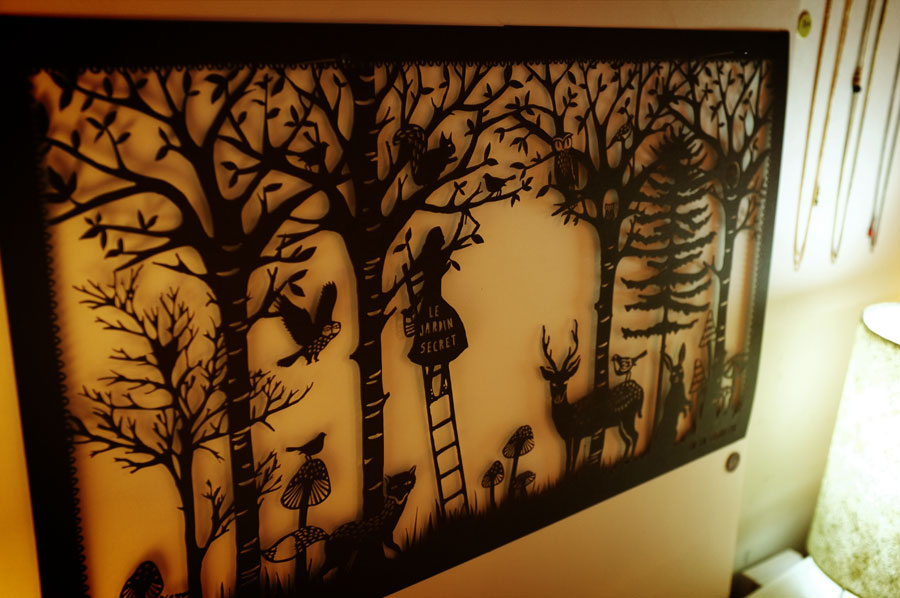 34 bis rue bichat . 75010
A boire et a manger
I love discovering a shop by his logo ;) I was attracted by this black and white store and the selection of products is perfect : good chesse, nice packaging products and chocolate !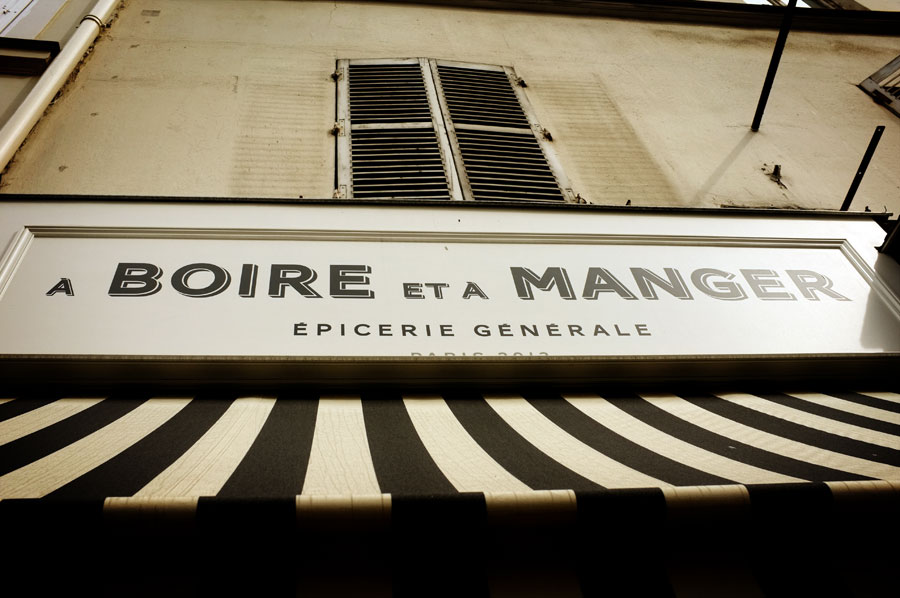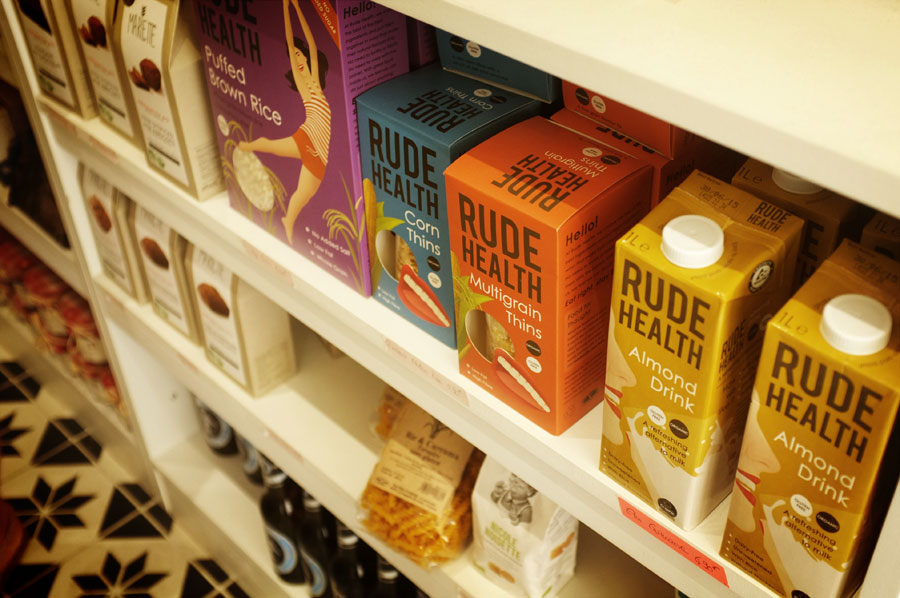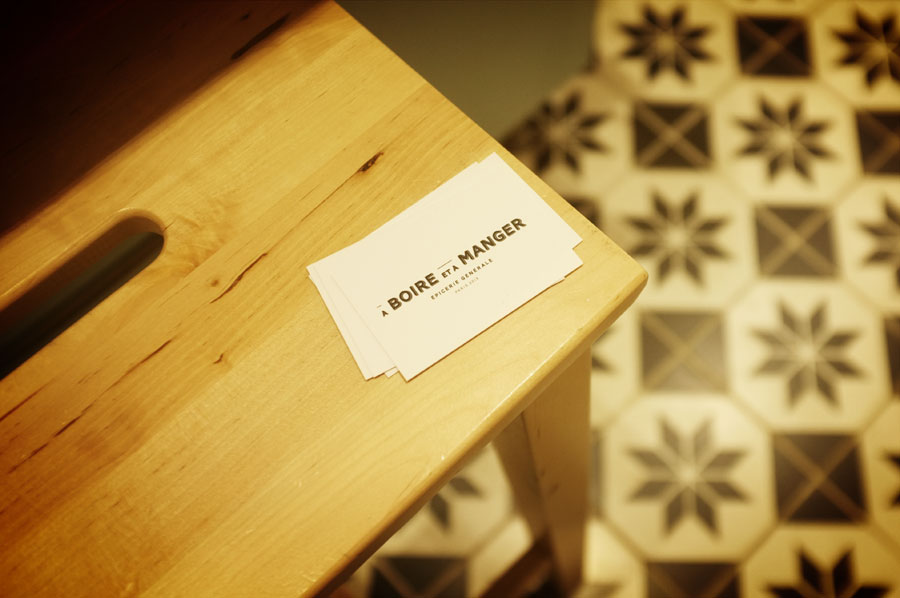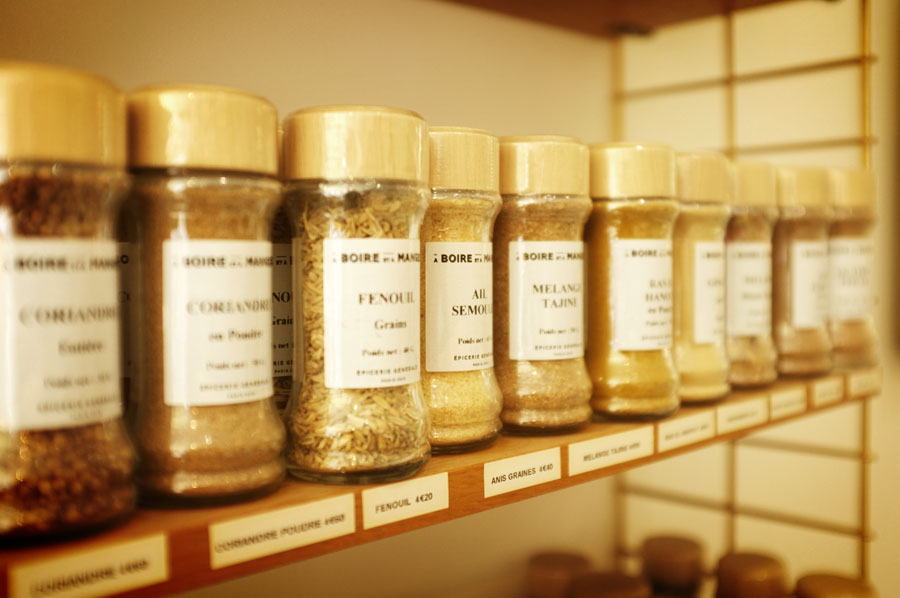 61 Rue Oberkampf . 75011
Thank you my deer
I was in Paris to try and shoot the gluten free restaurant, pastry and bakery for a coming article in the 3td issue of the Niépi magazine. I can not present all the places now, but want to share about this one as I loved this small place and they have an amazing coffee and carot cake ! Check more about glutee free place on the niepi facebook and soon on the blog.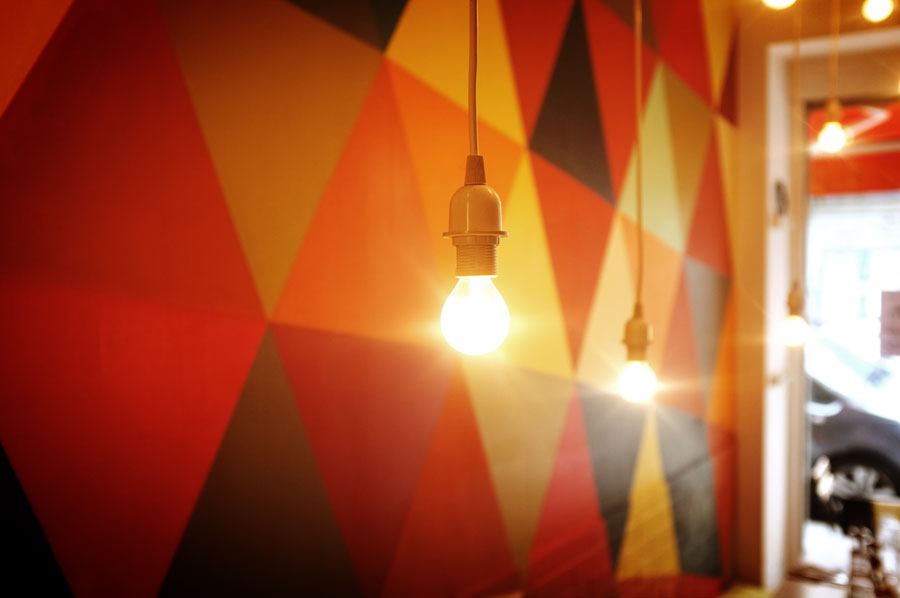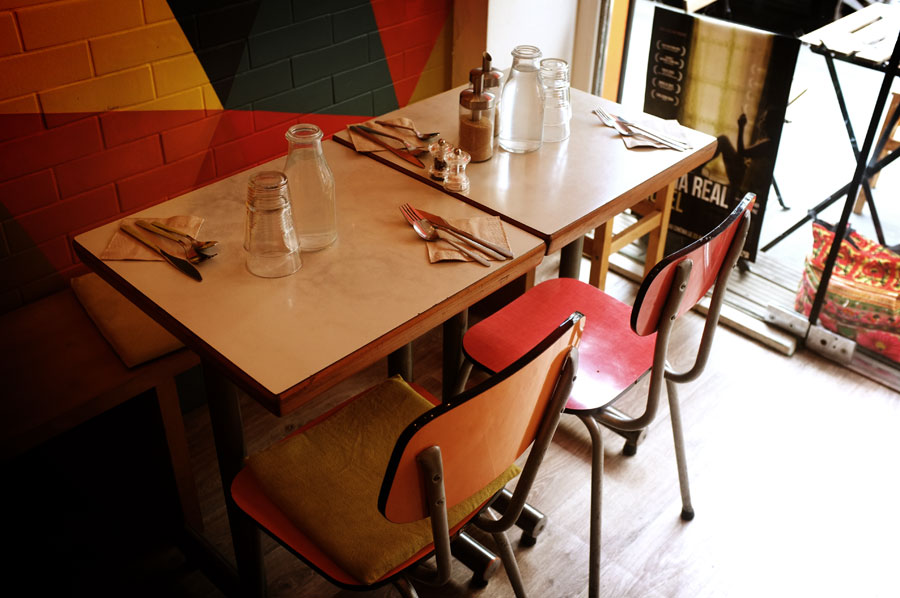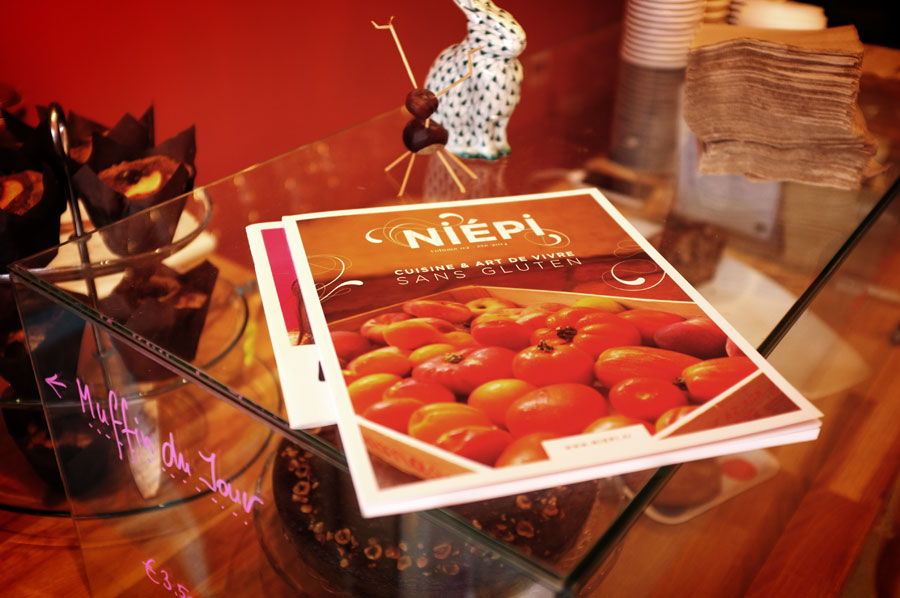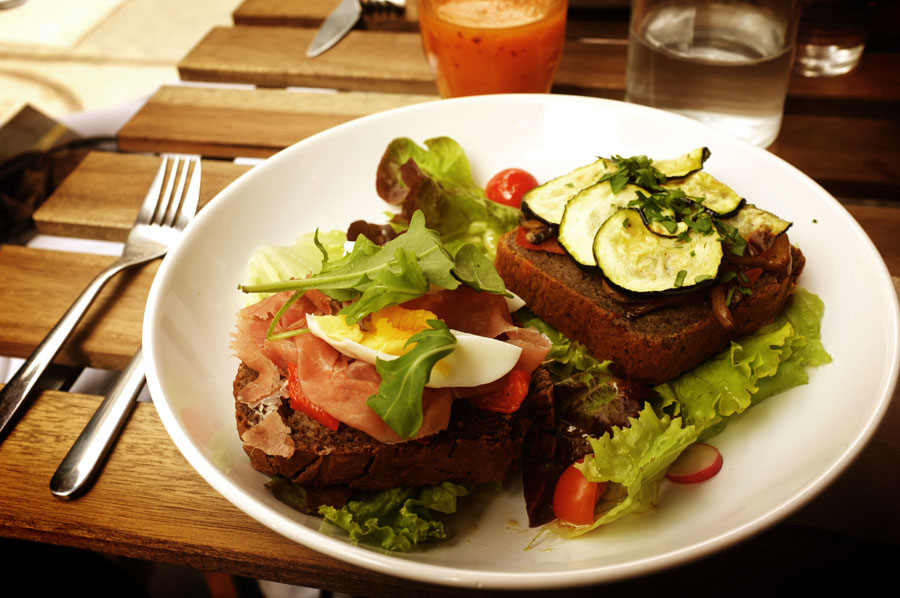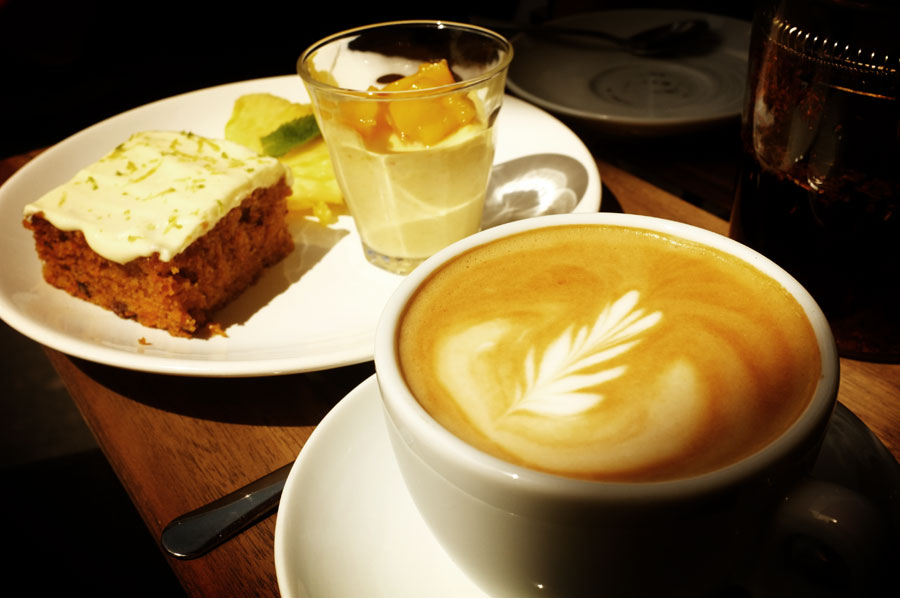 112 Rue Saint-Maur . 75011
MORE ?
Check these articles related to Paris.
---
posted in Life & travels
at 12.33 PM
from
Home ! Maruéjols Les Gardons
(near

Alès / Nîmes / Uzès

)
/

France
listening

The Beatles - Yellow submarine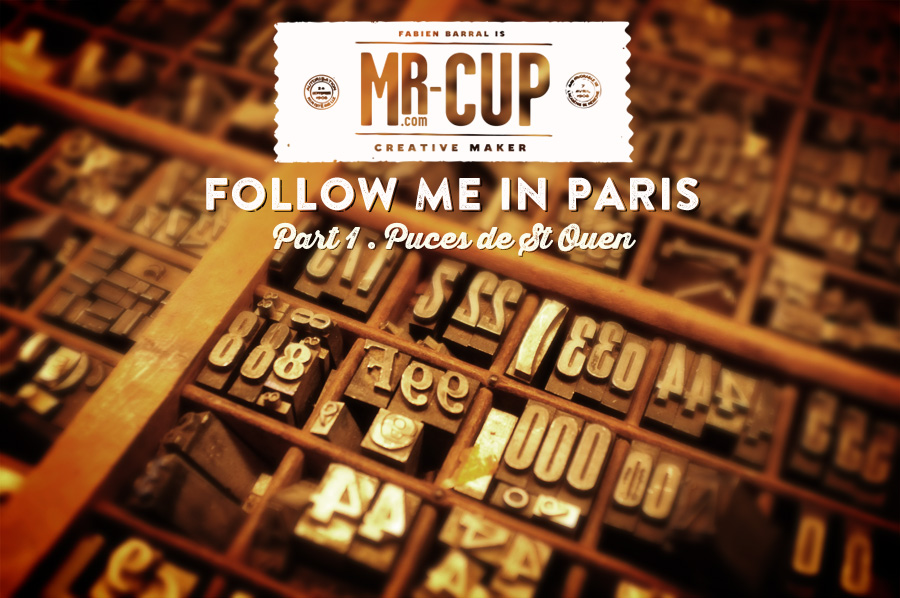 Last month, I spent a week in Paris, for the launch of the
Niepi magazine
.
I'm always happy to be in Paris, but also glad when I returned to my village in the south of France !
I was pleased to finally see the famous "Puces de St Ouen", THE fleamarket of Paris. Like everything in Paris, the prices are for... tourists, but I've seen amazing things !
I started my visit by the Dauphine Market. The access is a bit hidden as it is surrounded by clothes sellers completely uninteresting to me, but once you go back in, it's happiness to discover these shops...
The music section of the Marché Dauphine
Upstairs is the "music area" with several vinyl merchants and
Vintage tourne disque
shop full of record players, and own by a true passionate...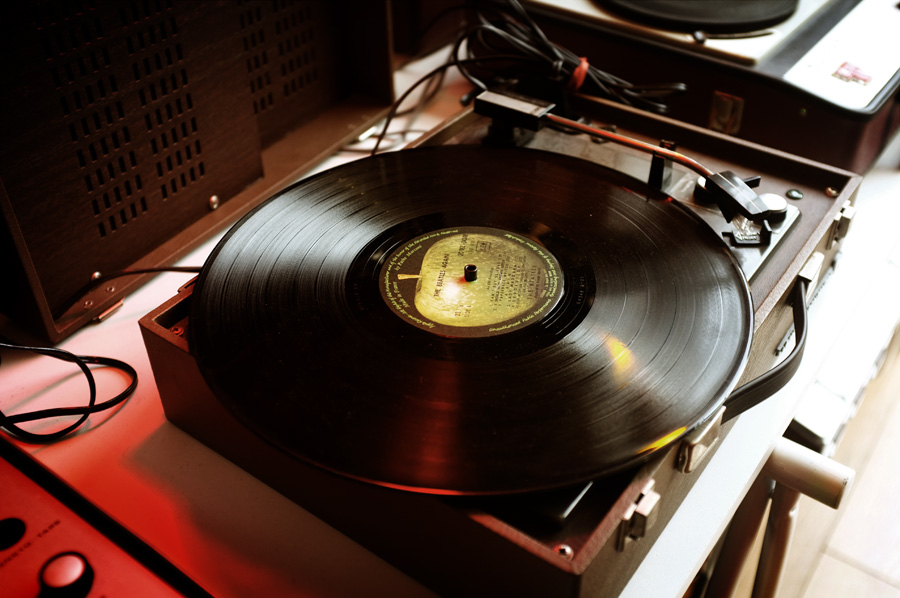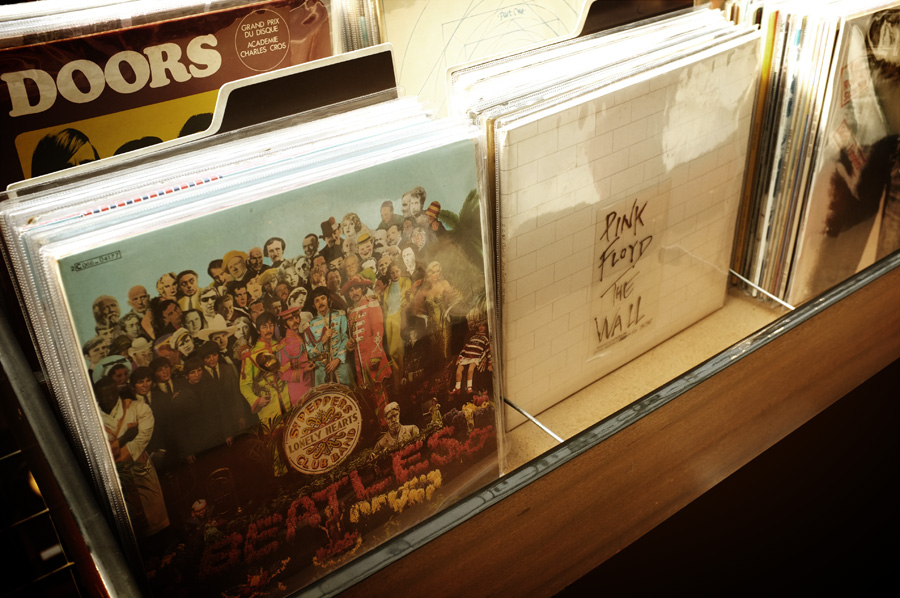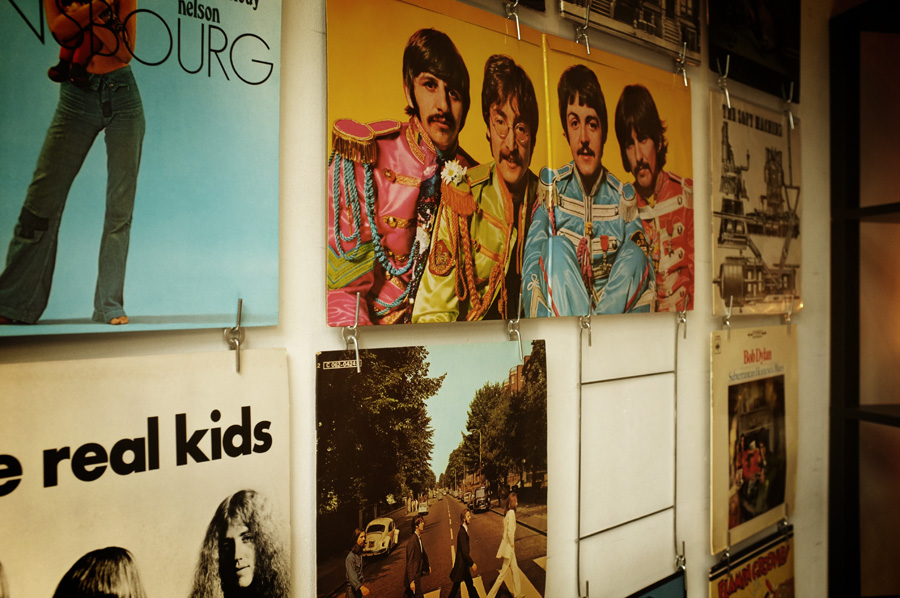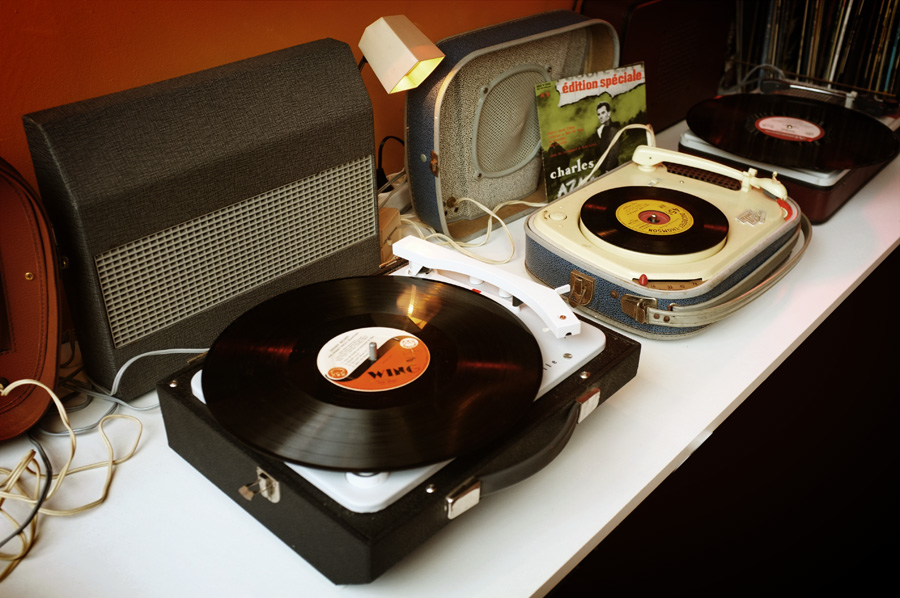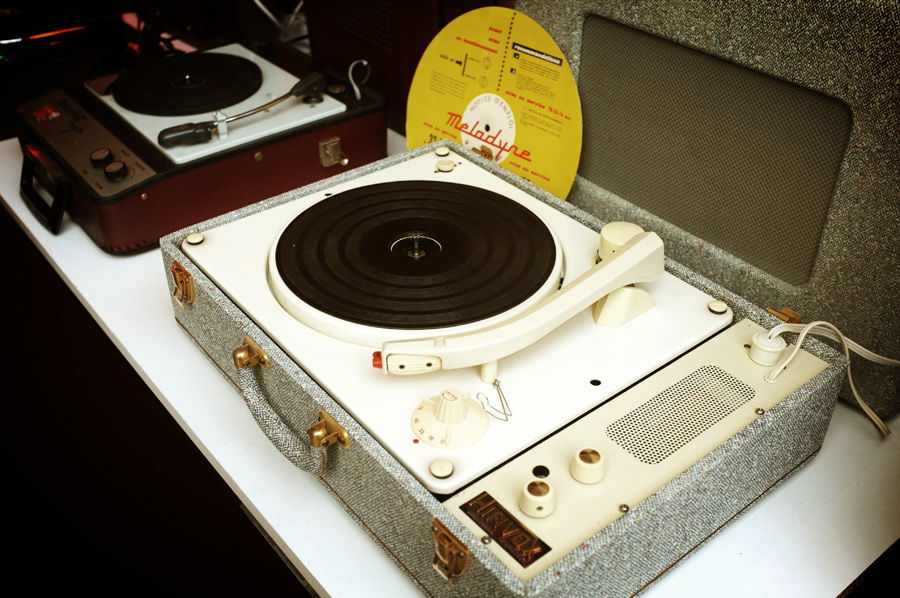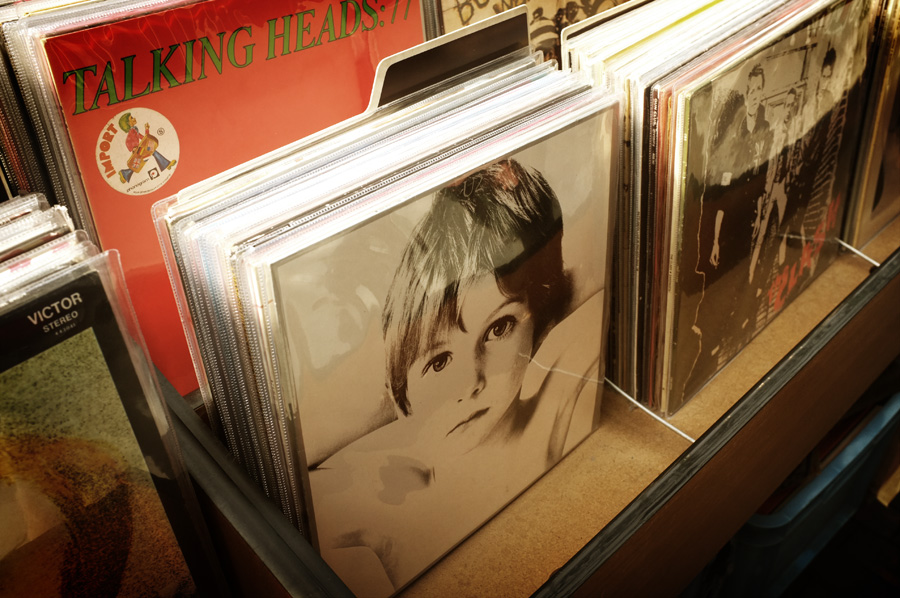 Vintage tourne disque & other records sellers

Marché Dauphine .

138 rue des Rosiers . 93400 Saint-Ouen



Espace Musique / Stand 227

Aux vieux Format . photography collector

A little further in the market is the shop Au vieux format... feels more like a museum, but where you can buy everything that is exposed (if you can afford it)

!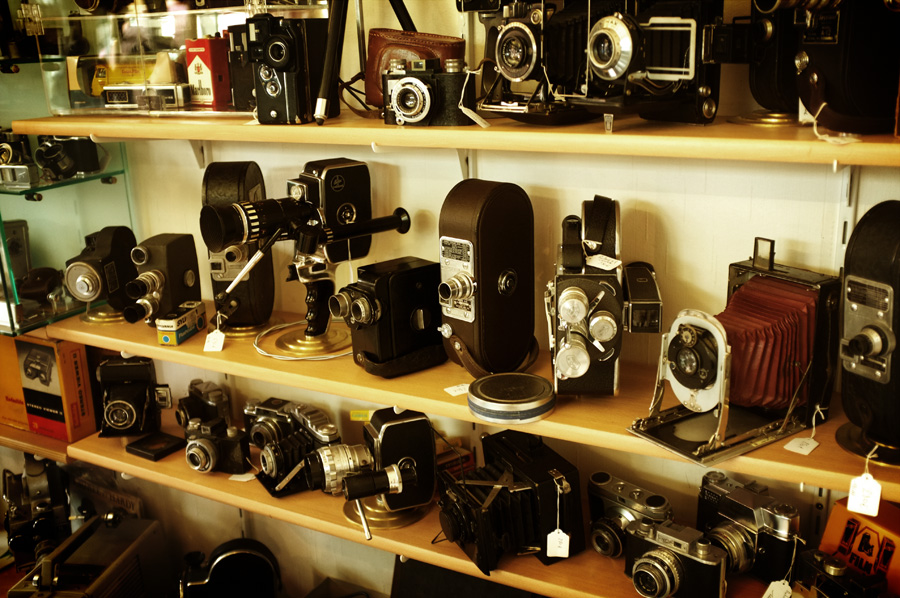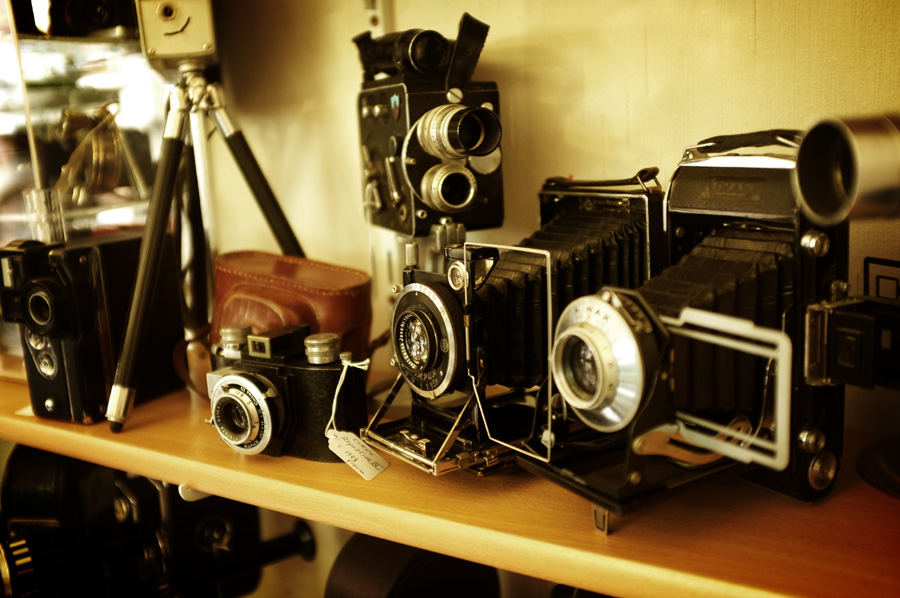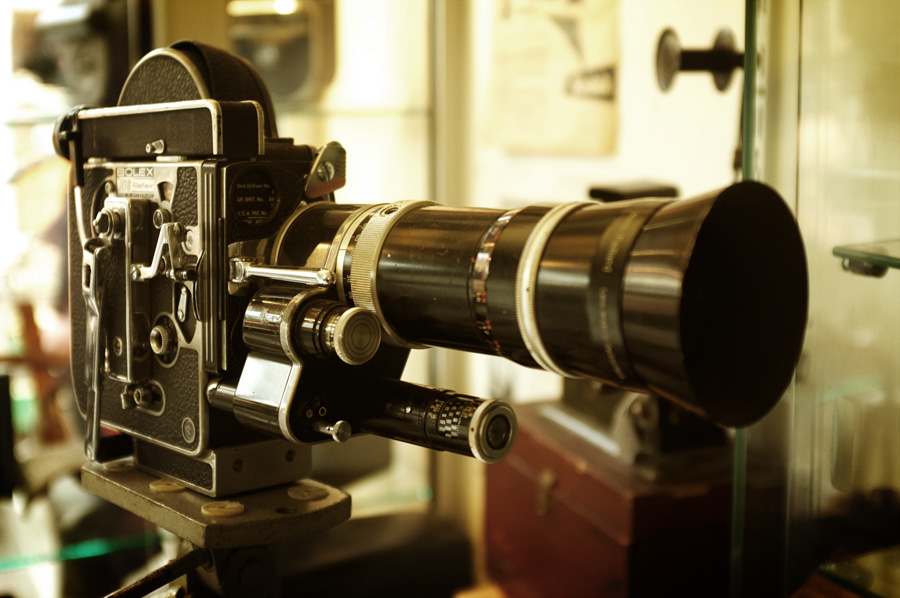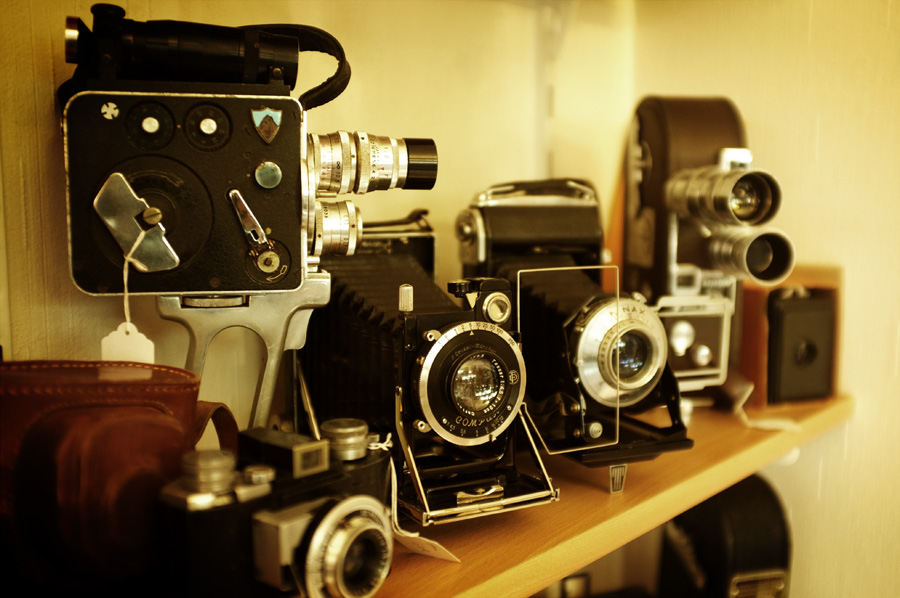 Au vieux format
And in the middle of the market you can see this !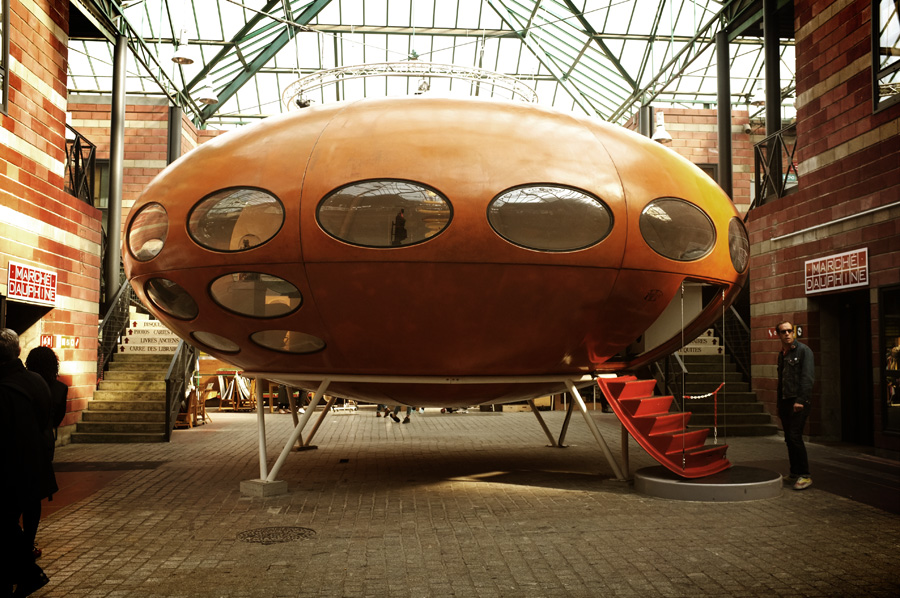 Marché Vernaison / Tombé du camion
The March Vernaison is really the heart of this fleamarket, it is where everything started... Each stand is packed with thousands of vintage objects, it is impressive to see so many in one place! My favorite was the discovery of Tombé de camion, a concept store that sells thousands of small objects, beads, keys... wood and metal letters ! The most interesting is the decoration of the store and the accumulation of all these objects...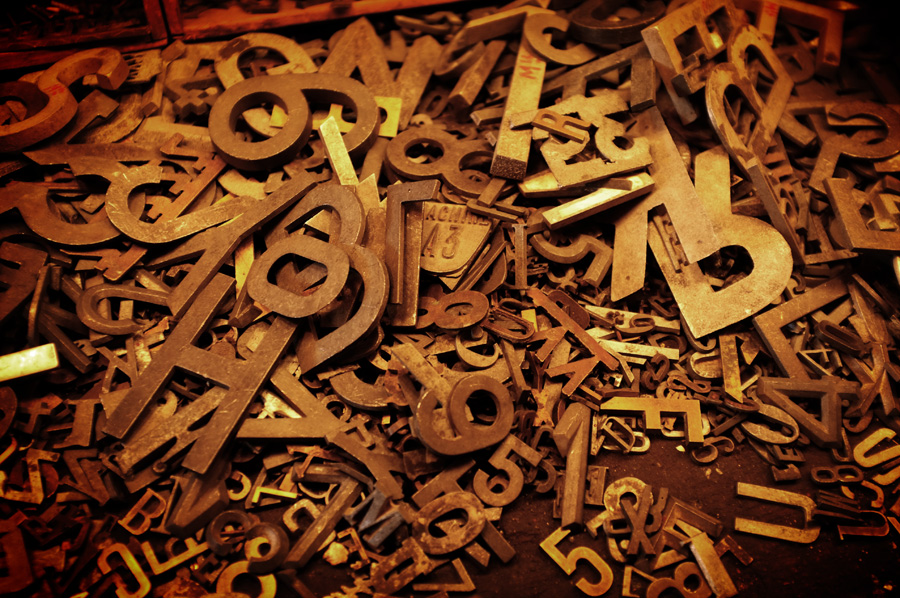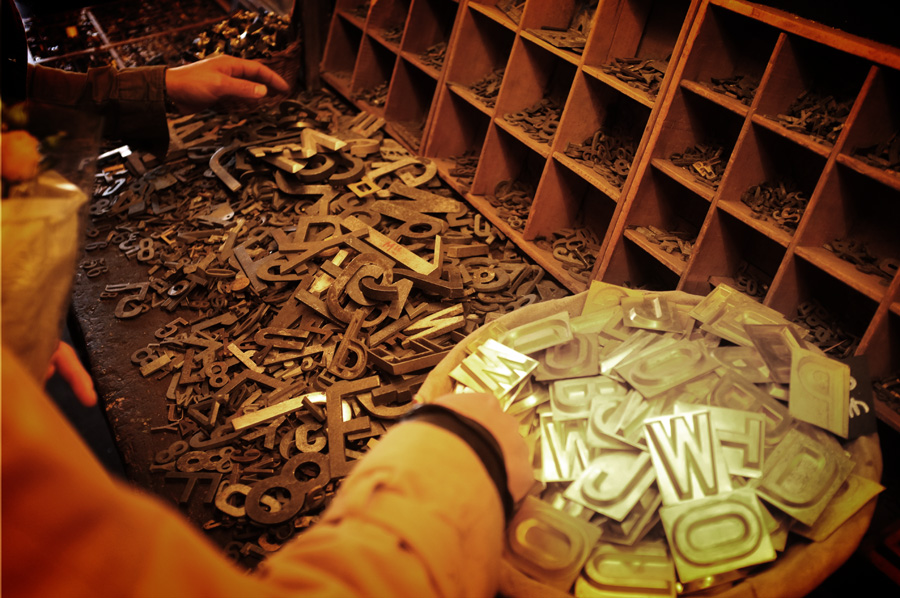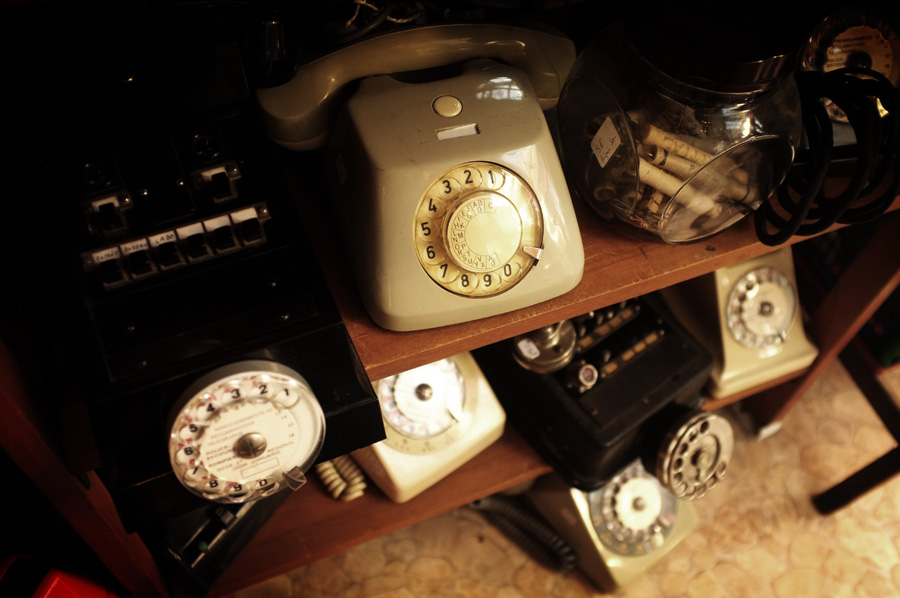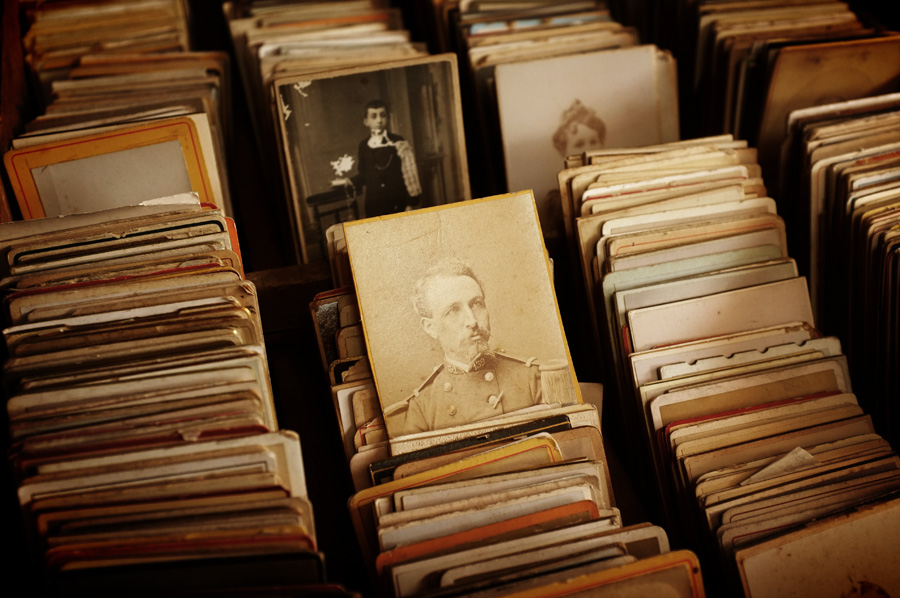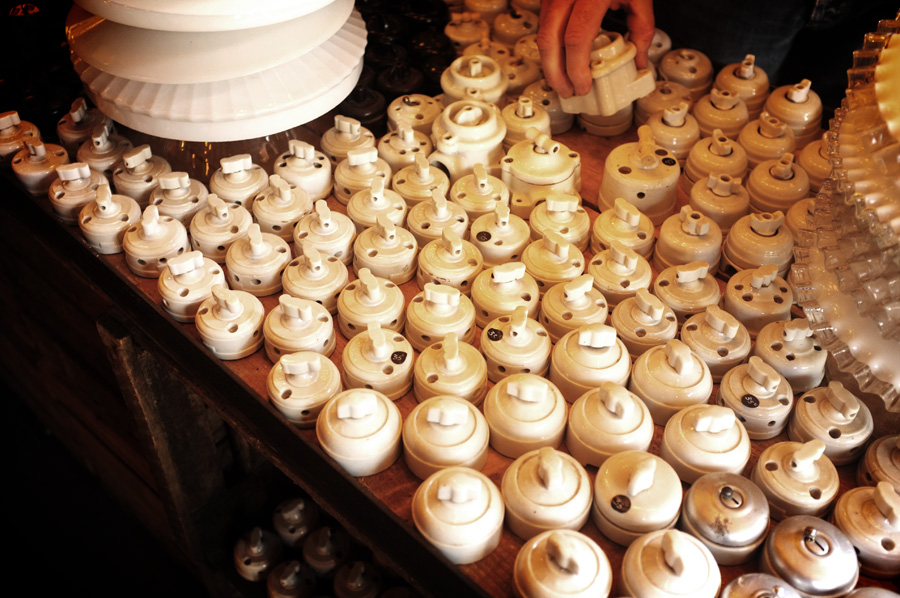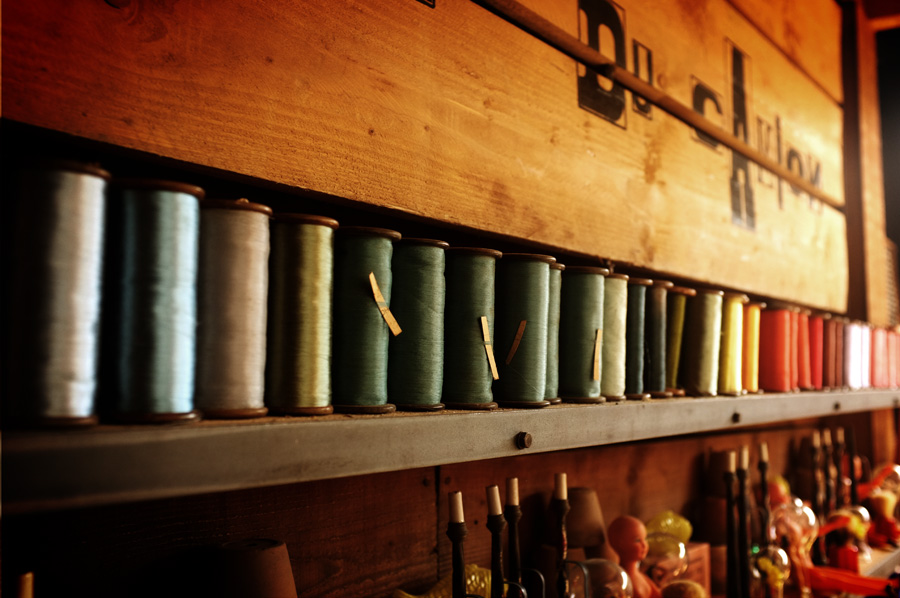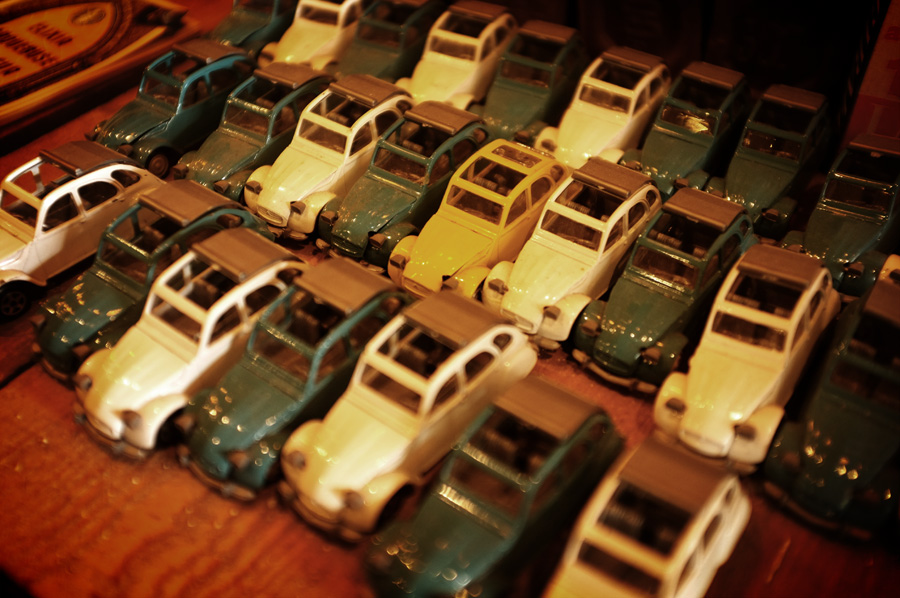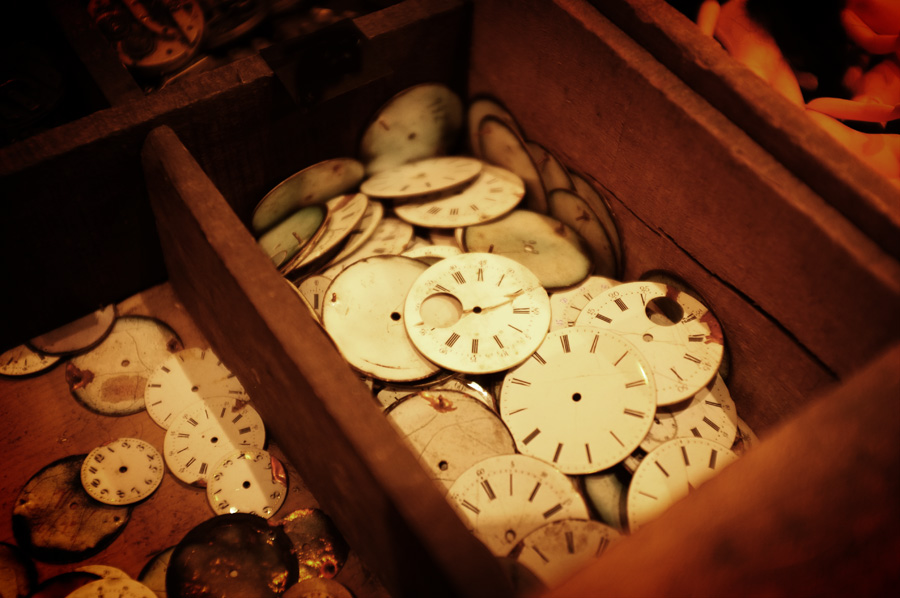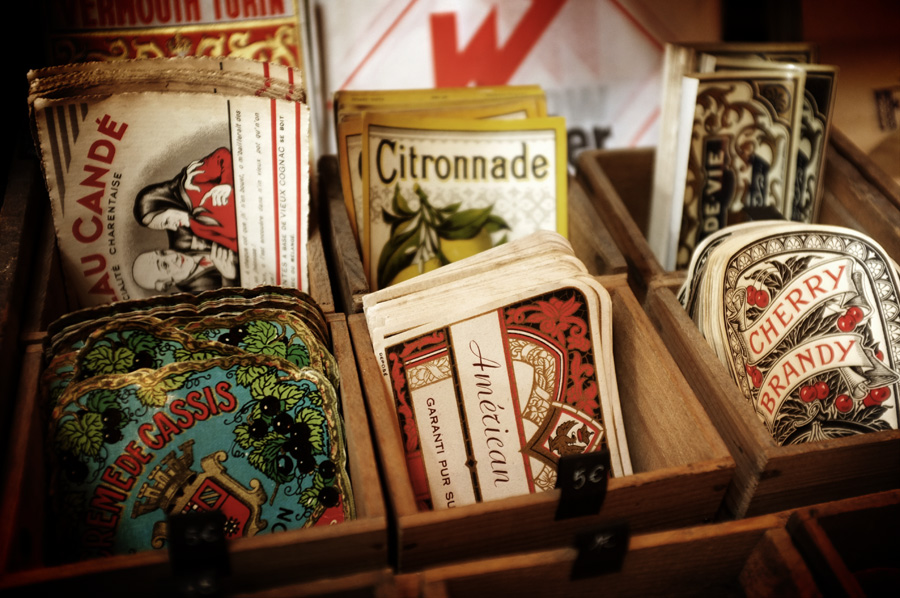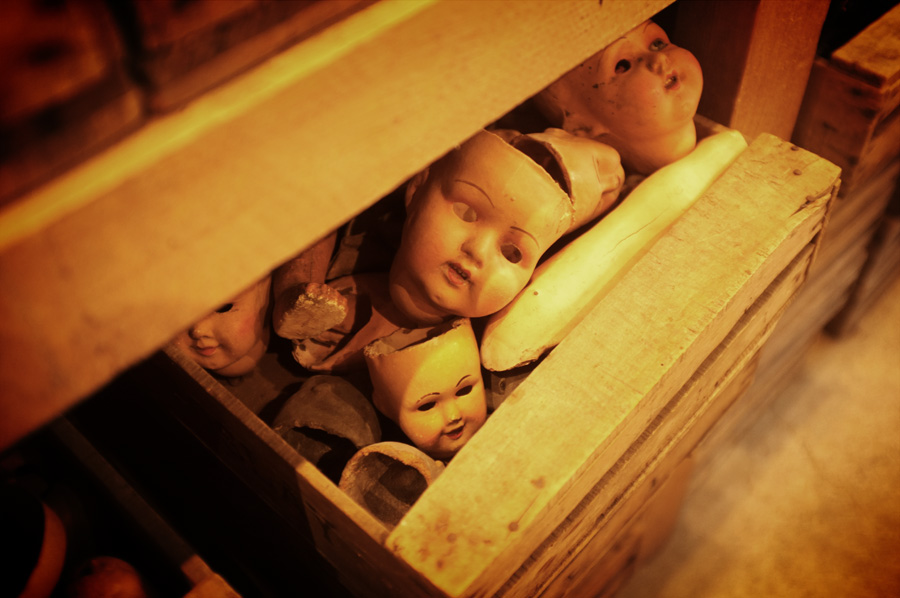 Tombé du camion
Boutique Puces
Marché Vernaison allée 1/stand 29 et allée 3/stand 107
M° Porte de Clignancourt, 10h-18h du samedi au lundi
Habitat 1964
The last stop was made ​​at the store "Habitat 1964" which features vintage pieces of the famous brand.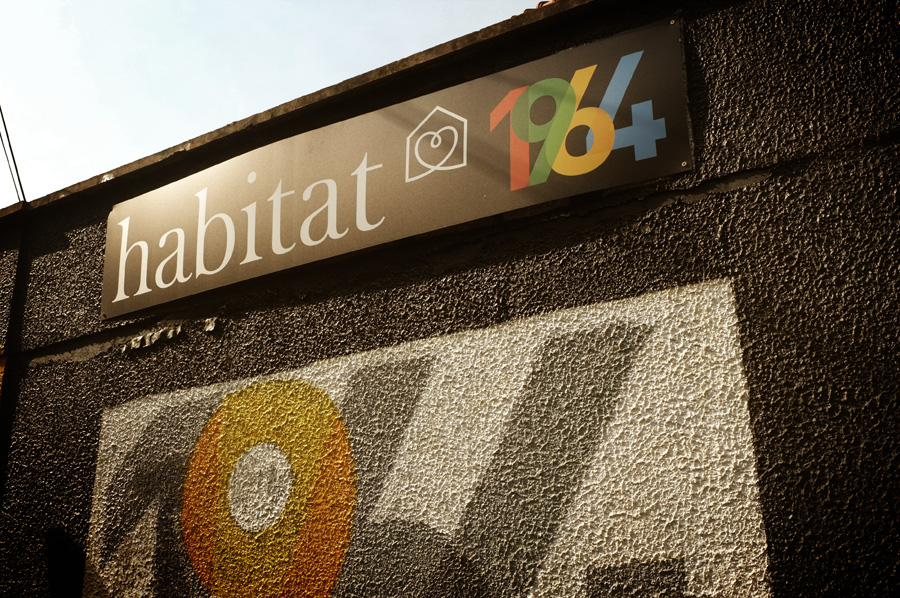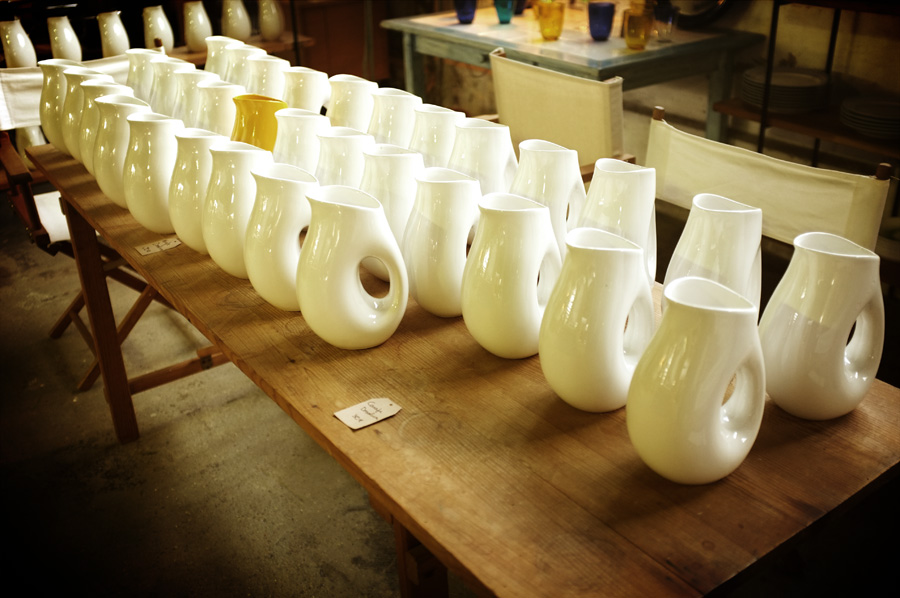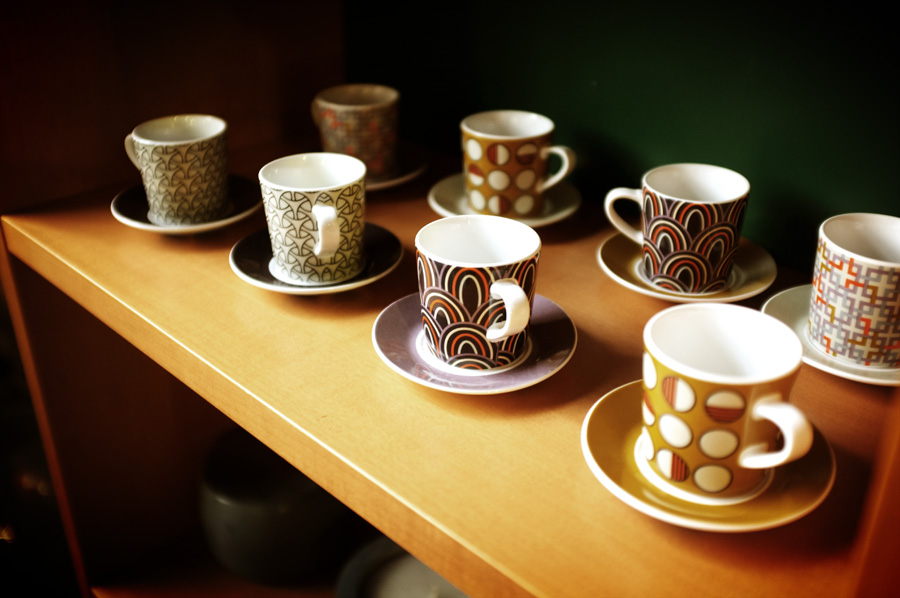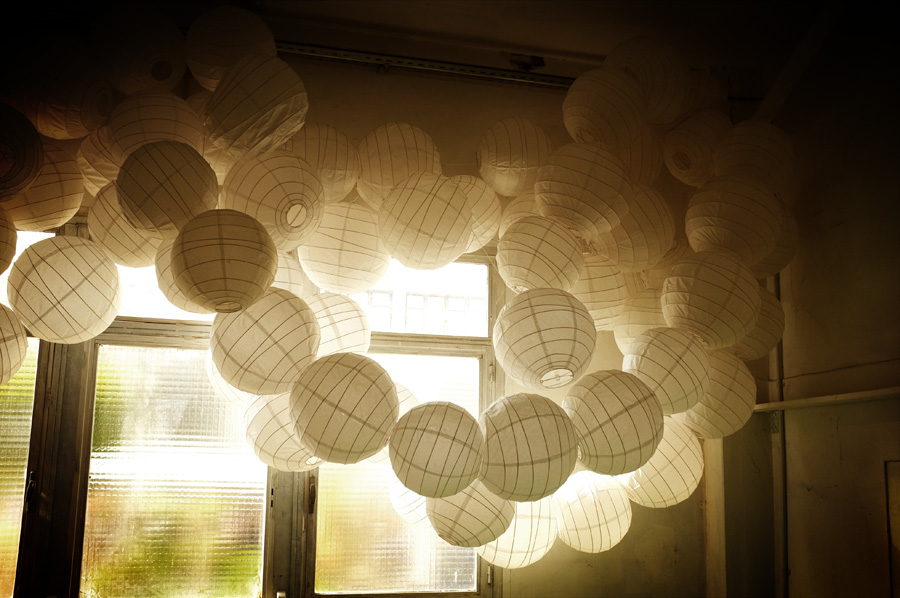 Habitat 1964 - espace Vintage
77-81 rue des Rosiers
93400 SAINT-OUEN
Paris 18eme - Loft in Montmartre
As we are a gluten free family and we do not ride on gold (yet), Airbnb is the best solution to be installed comfortably in Paris for a week! Found thanks to his facebook, we settled a few days in the apartment Celine Kern ... it's like to go with friends, but the friends are not there! And her loft is just at 15' by walk from the St Ouen flemarket, so perfect for a week end... Some pictures she send me (took some via instagram but not of the full studio...)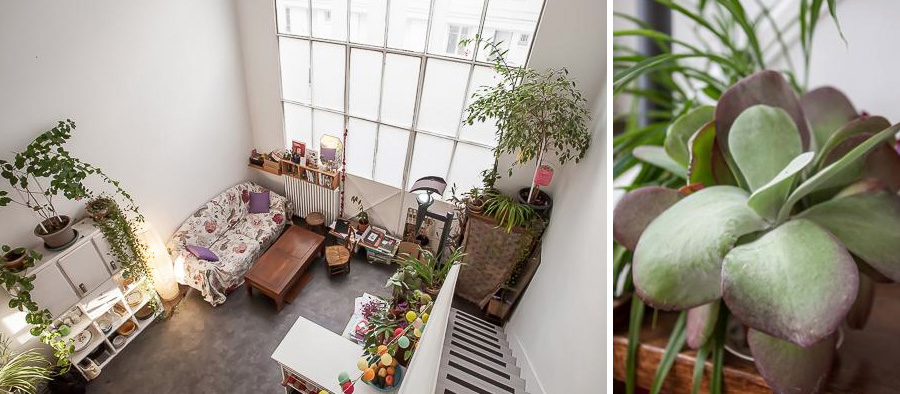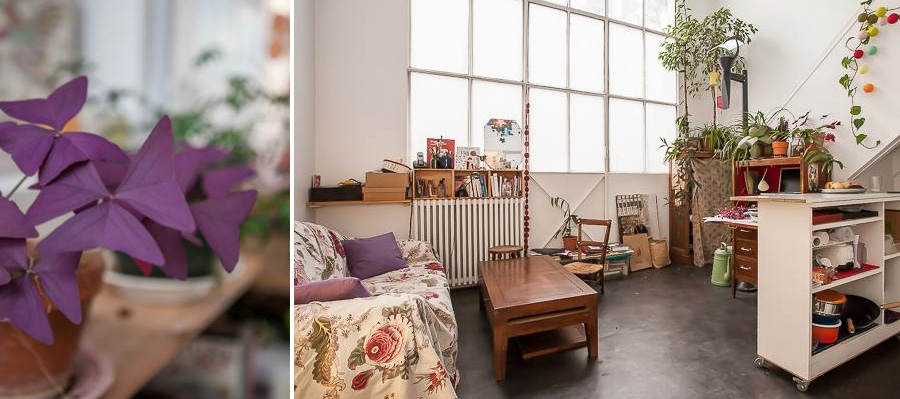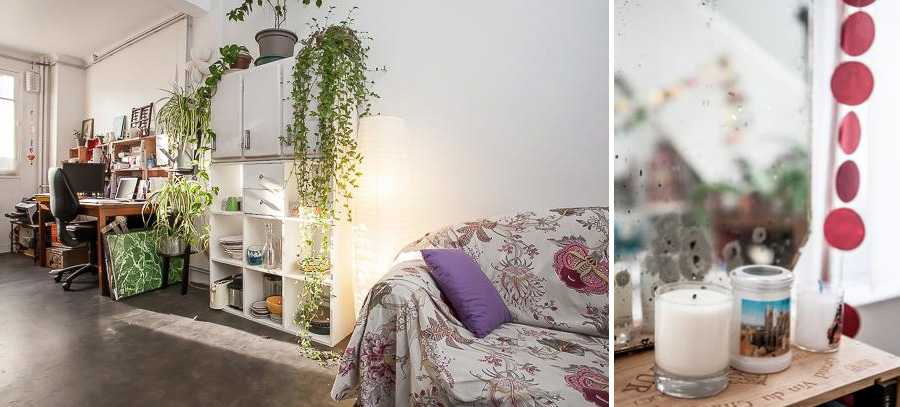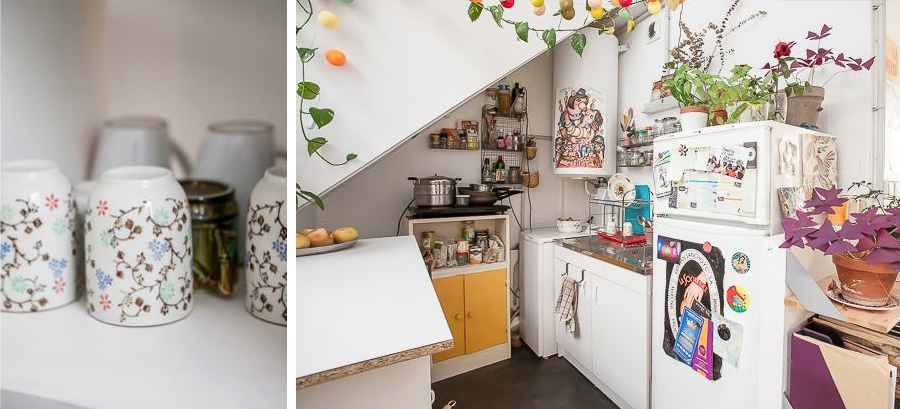 If you also have a appartment to rent in Paris, I need to go back in july so contact me (need one in the 10th)...
---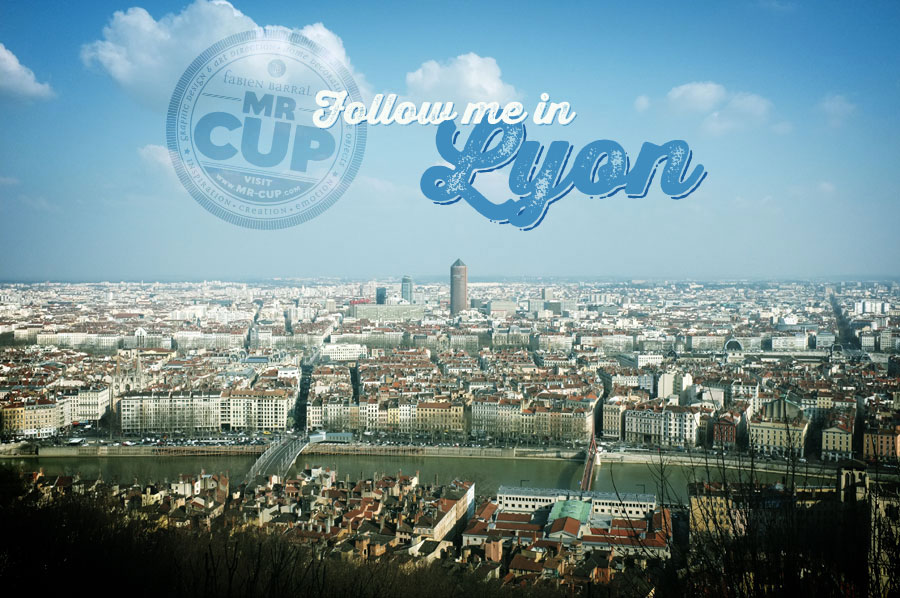 I already shown pictures of my travels here, but I thought as the
Nice to meet you
articles, they need a name... as I really invit you to shops and places I liked in a city, I thought
Follow me in
was a good name... I am currently in Paris for a week, so next article will be on the magic city, but for now I want to came back on the 2 days we spent in Lyon (the 2nd biggest city of France) some weeks ago.
Talking about Paris, if you want to met me, we do a
press presentation party
of the
Niépi magazine
at Artazart, the great design book store on the Quai de Valmy, this tuesday may 6th from 4 to 9 pm... Come to have a gluten free beer and talk about creativity !
Les puces du canal
Thursday & Saturday : 7 to 12 AM .
Sunday : 7 AM to 3 PM .
Tél. : +33 (0) 4 72 04 65 65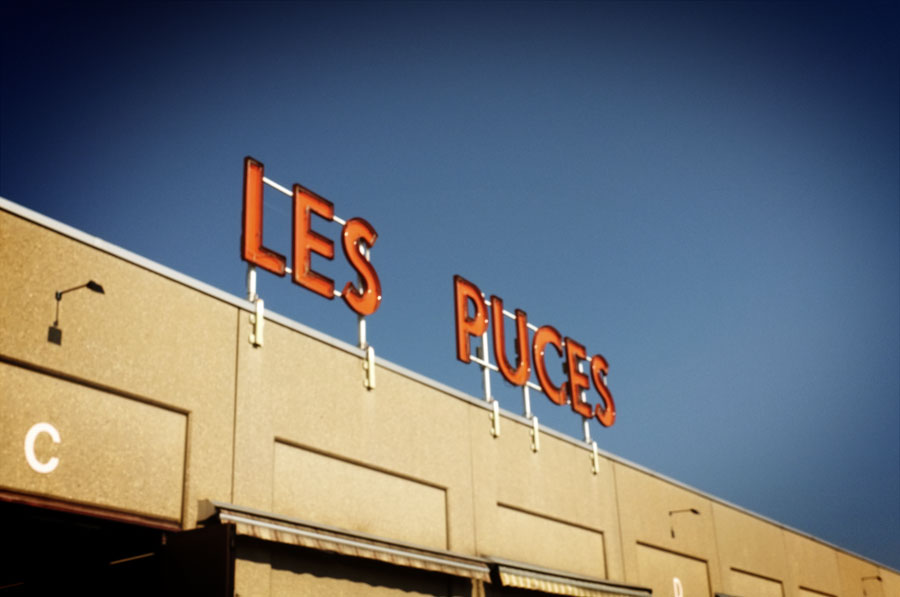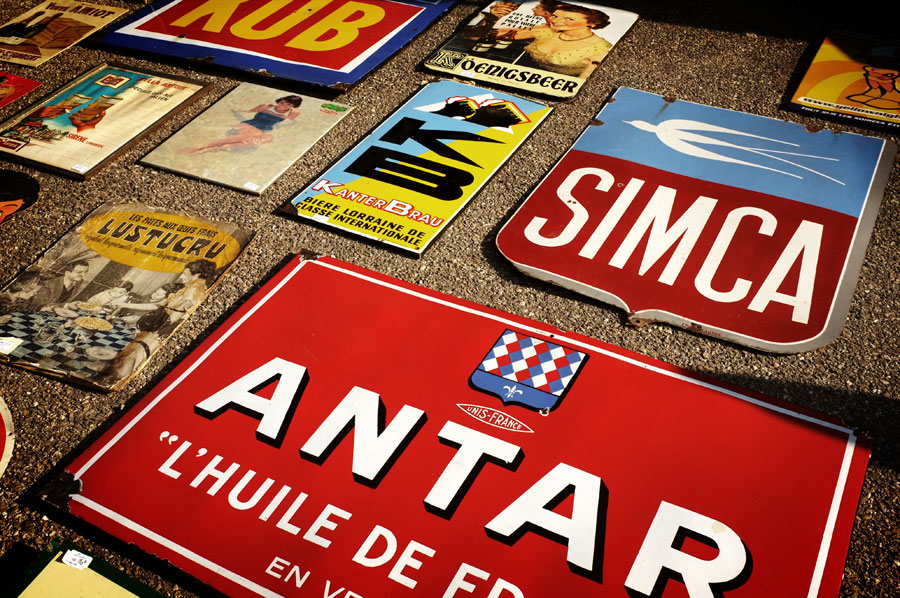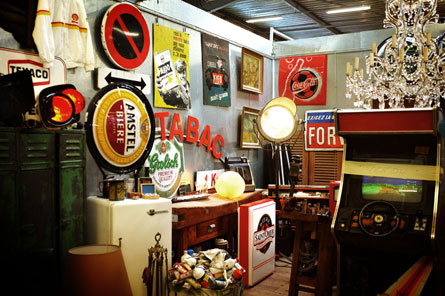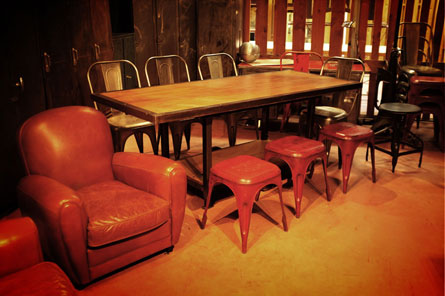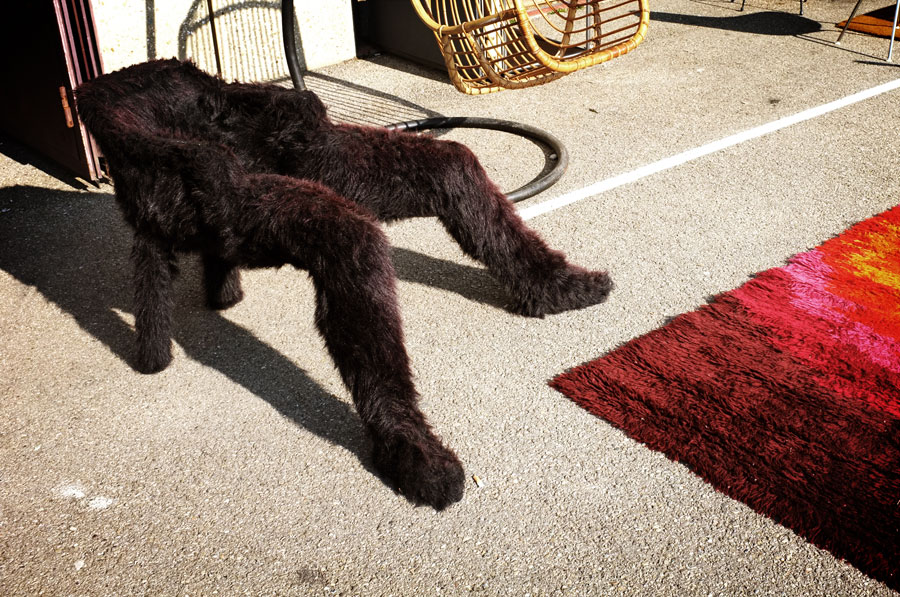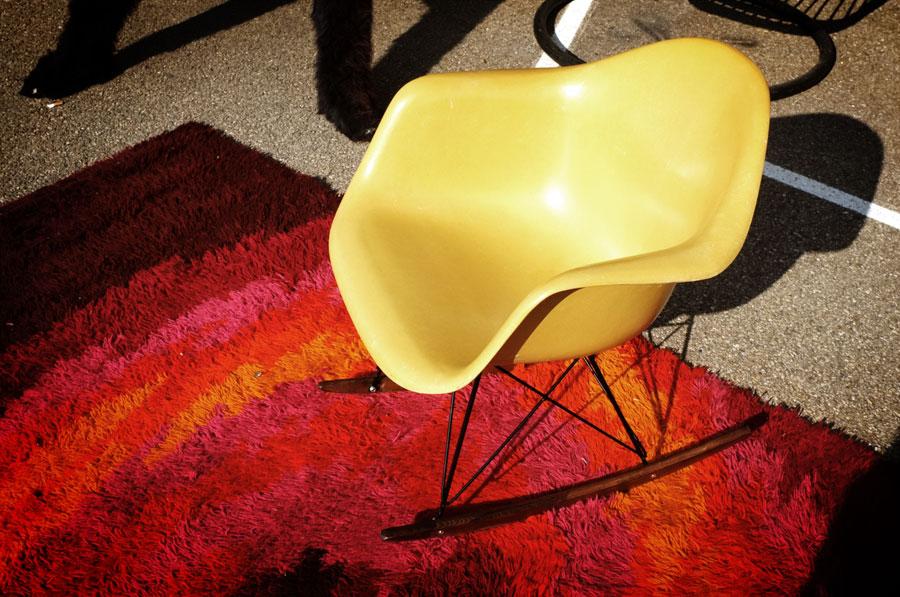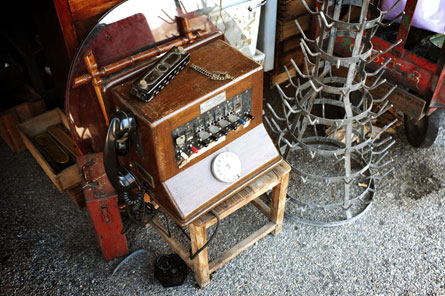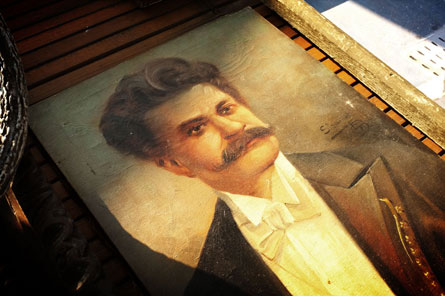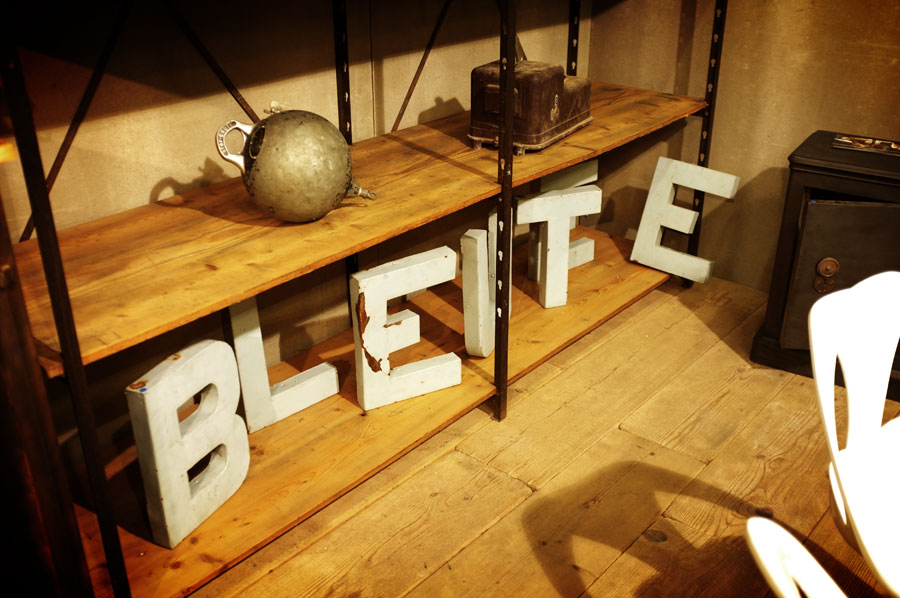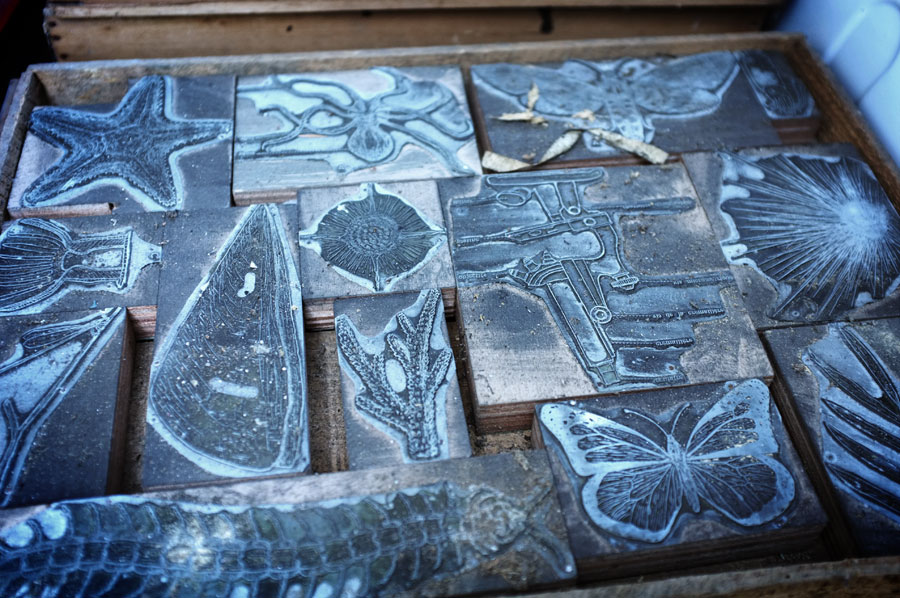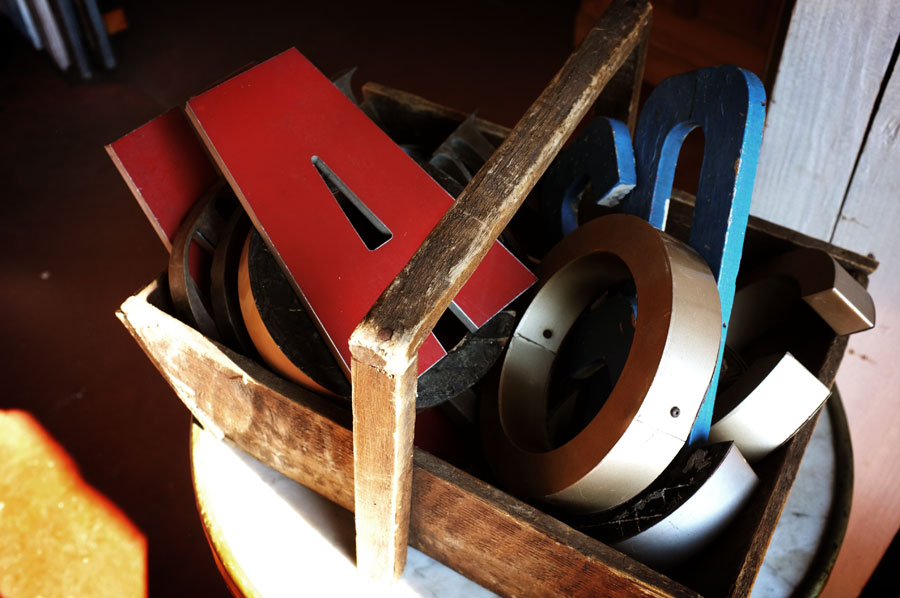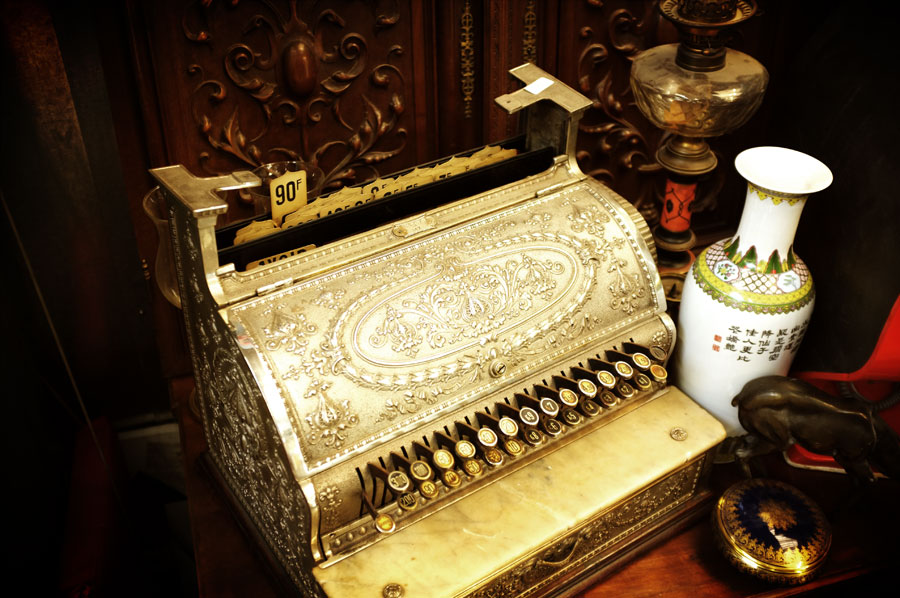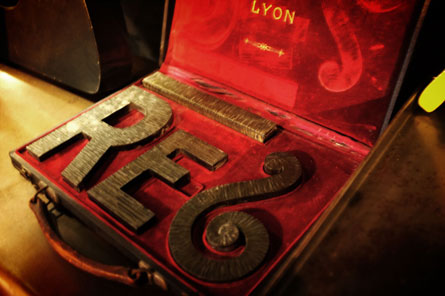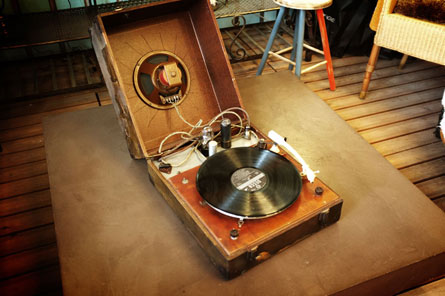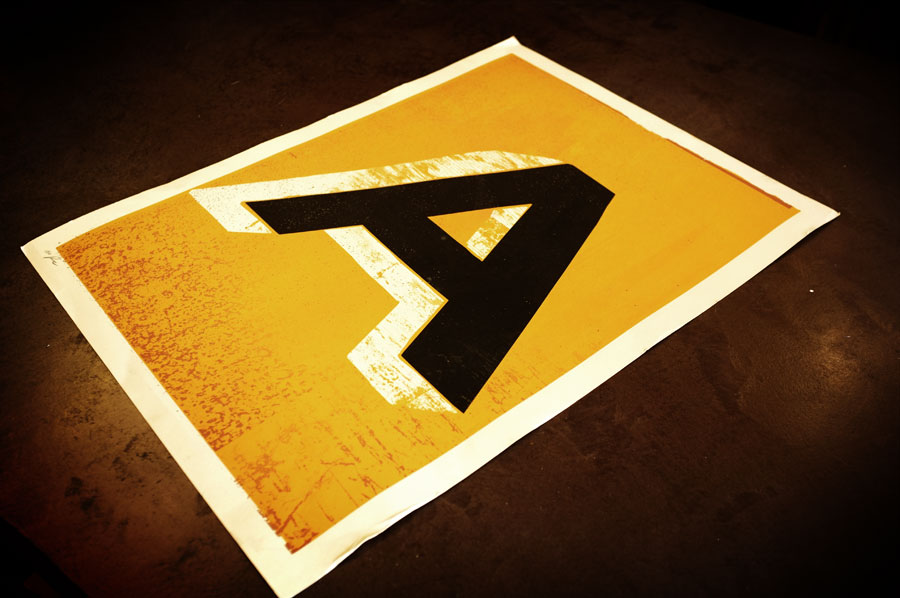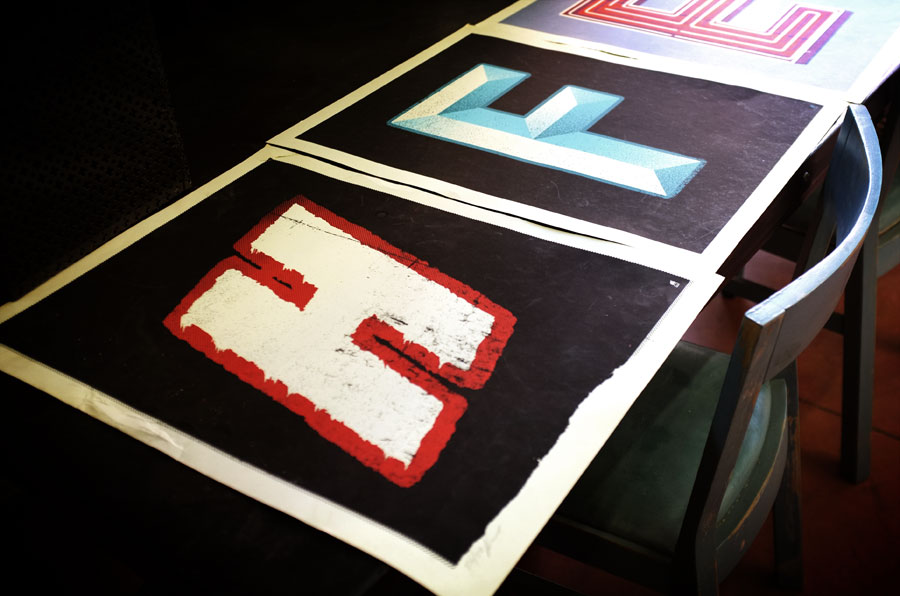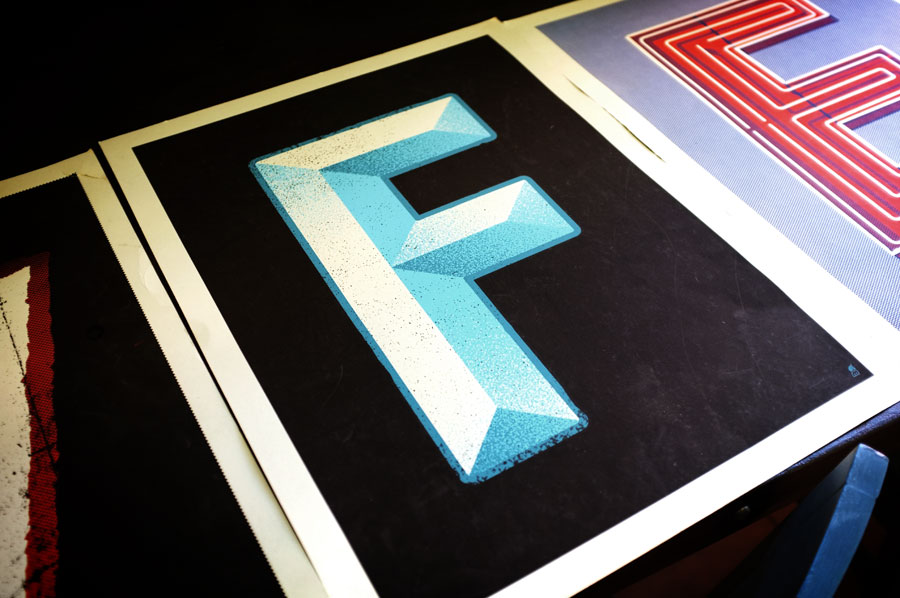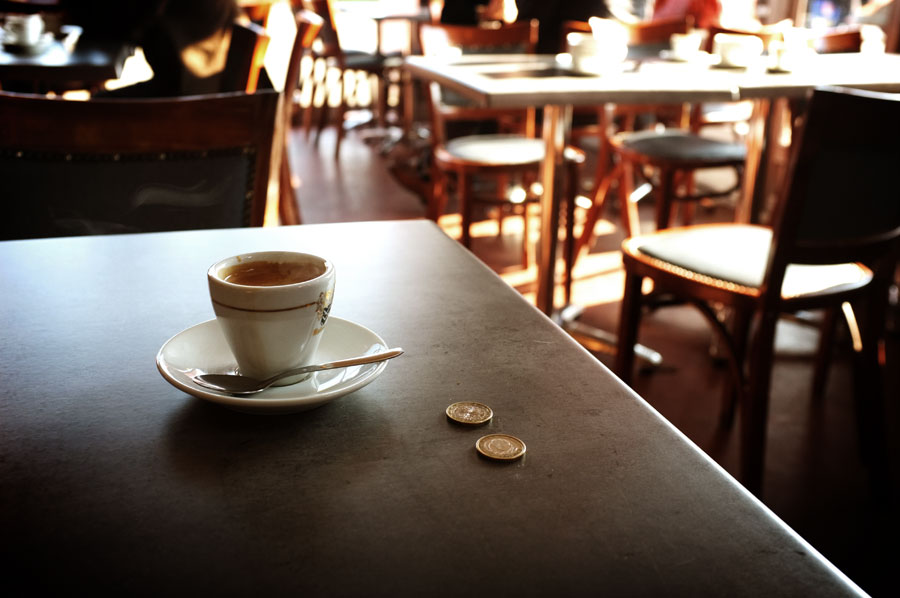 Musée de l'imprimerie / Printing museum
You can also found in
Lyon a museum of Print
... It is of course, amazing to visit it for the designer that I am ! You can see very o
ld printing machines

, metal types

, lytography stones ... everything except wood type ! Why ? The exhibition ends with the first Adobe packaging and Macintosh Classic !
Musée de l'imprimerie de Lyon

. 13, rue de la Poulaillerie . 69002 Lyon .
facebook page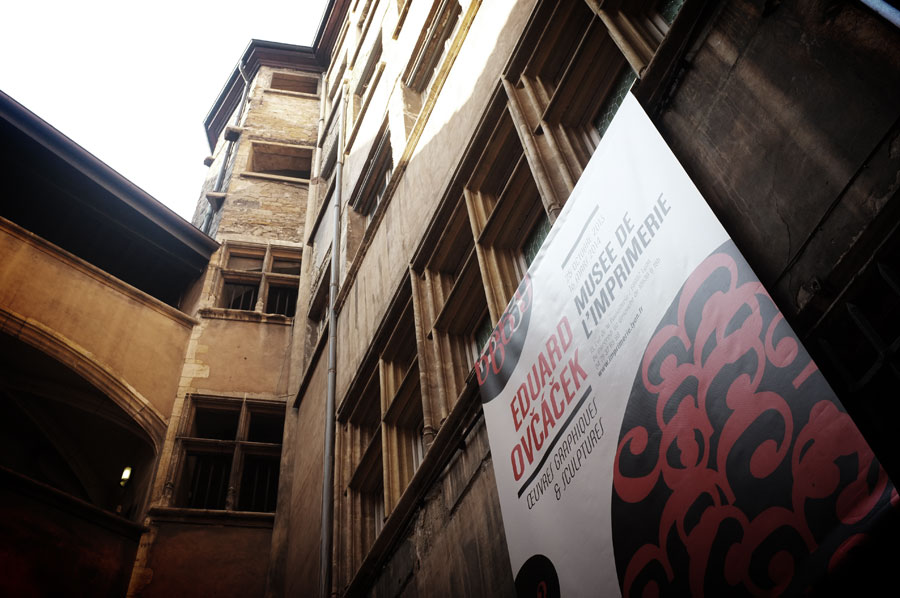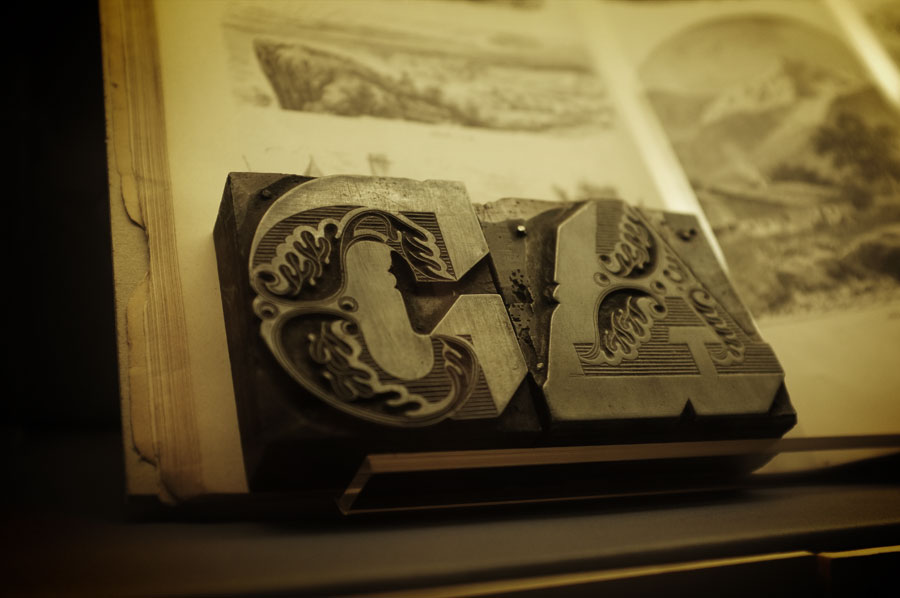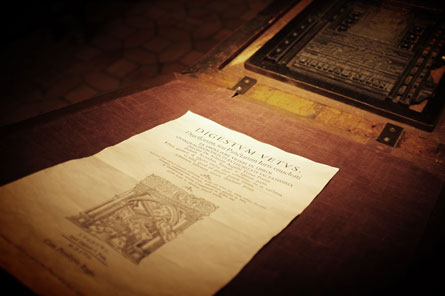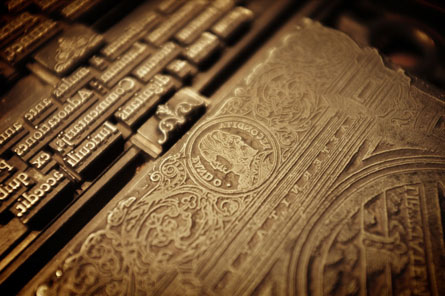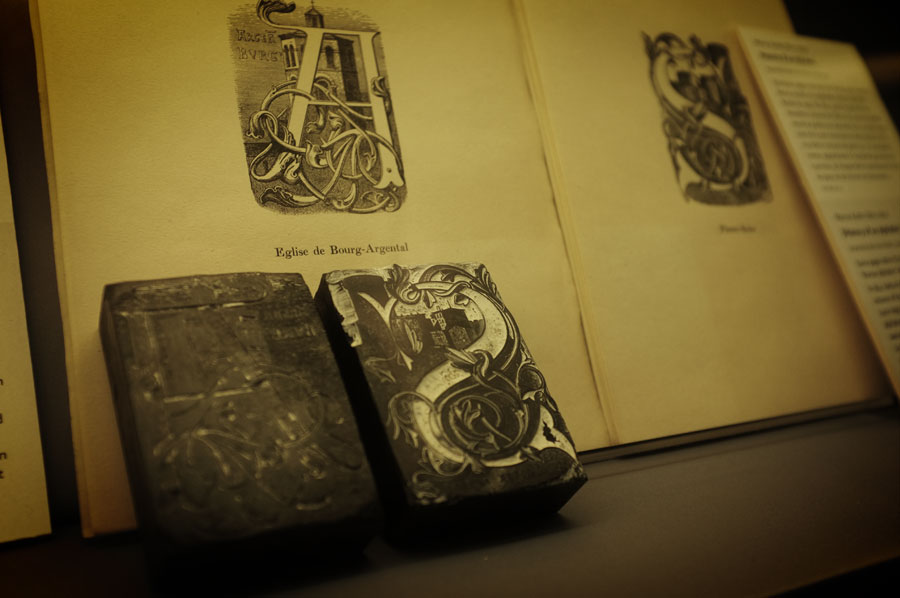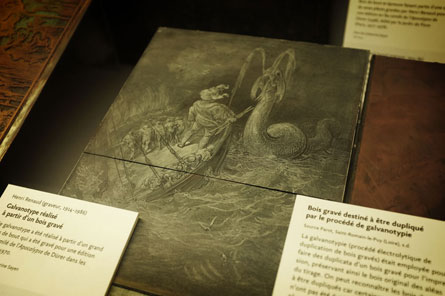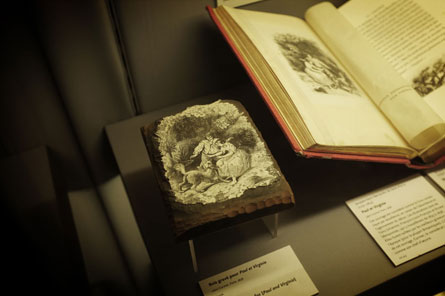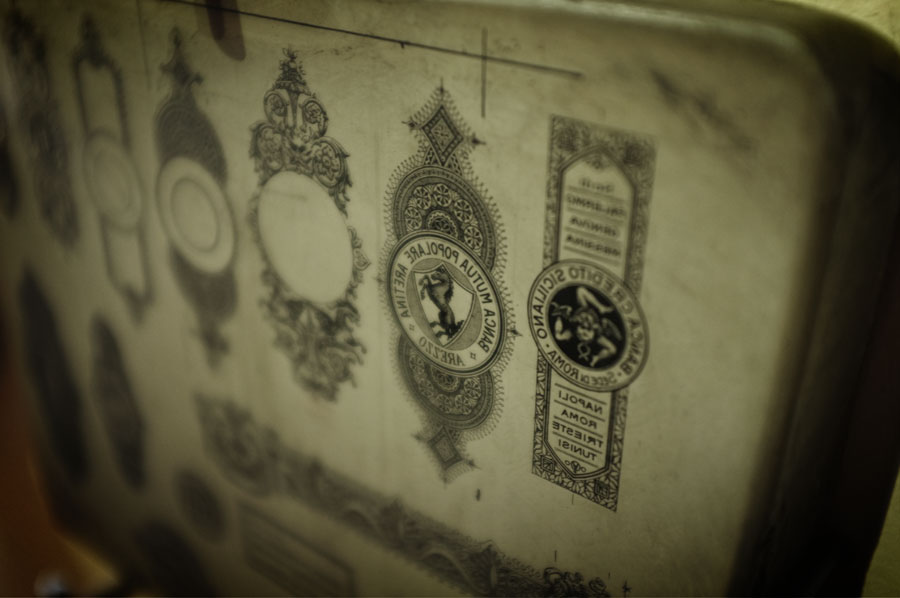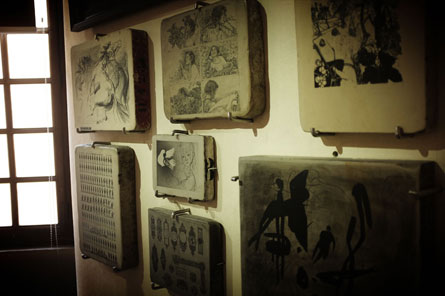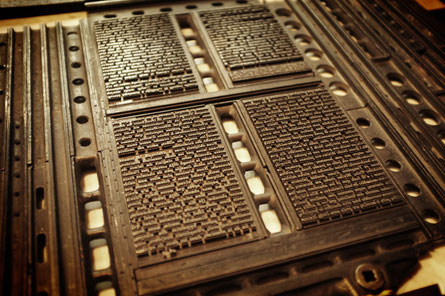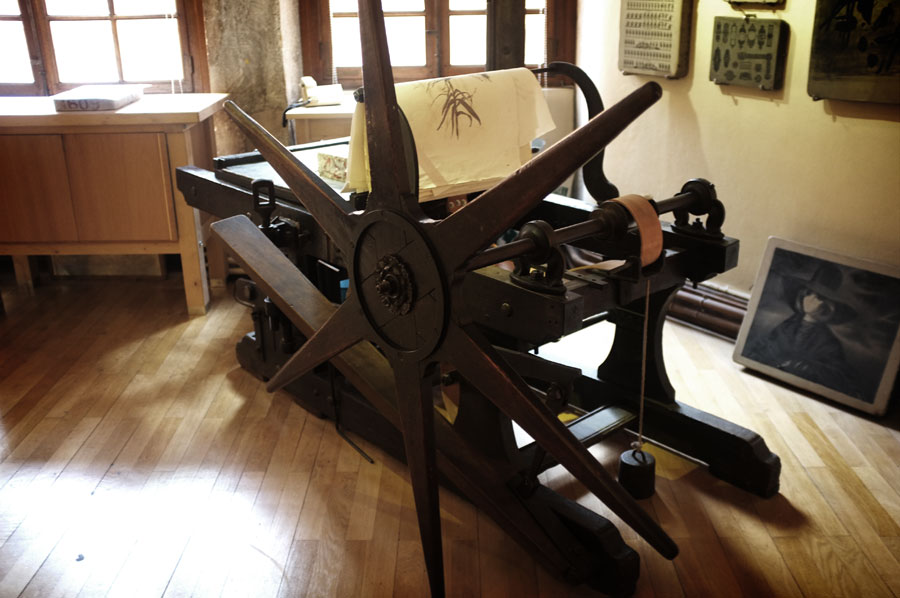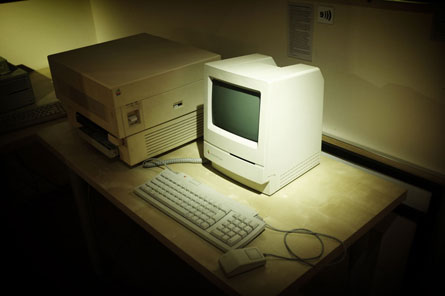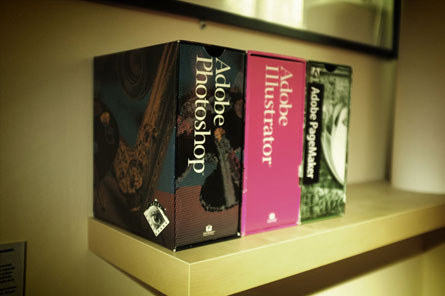 Shopping
As every city, it is nice to walk in the old Lyon Street, and there are very nice shop... Selection :
The Royal Racer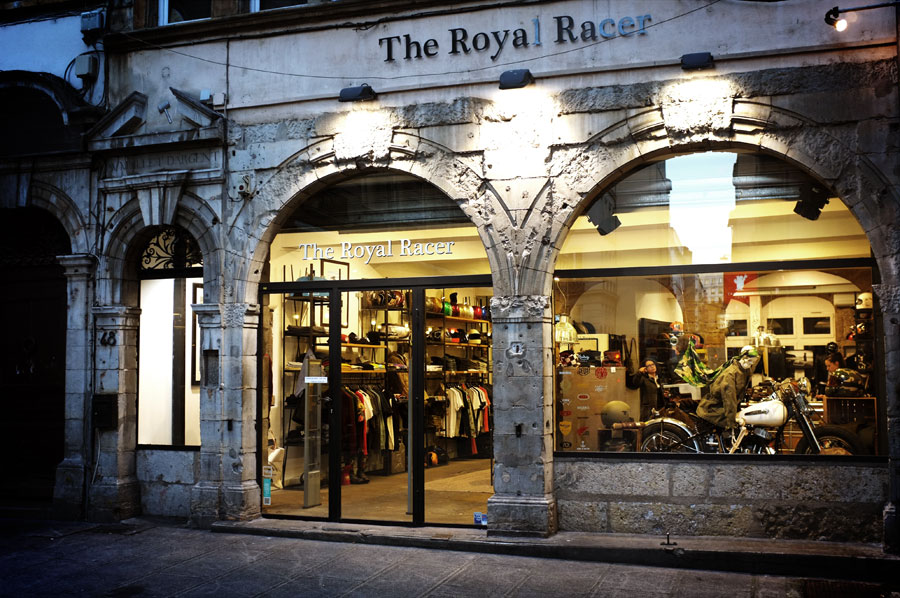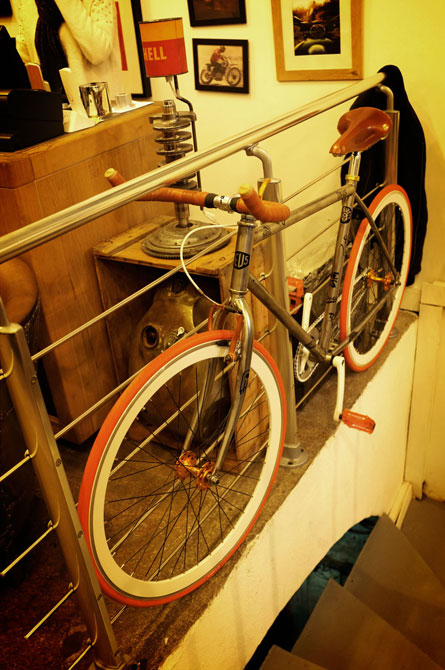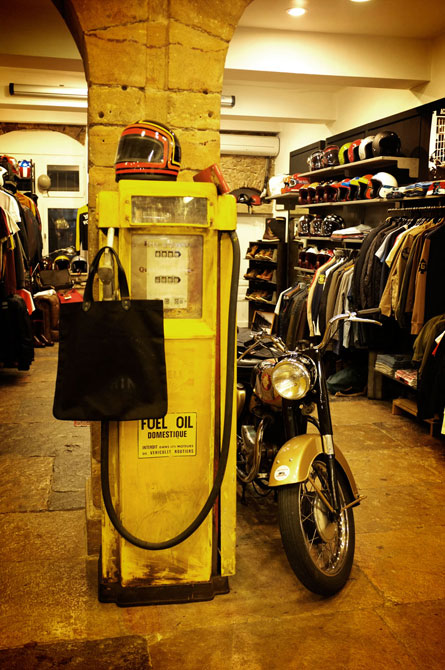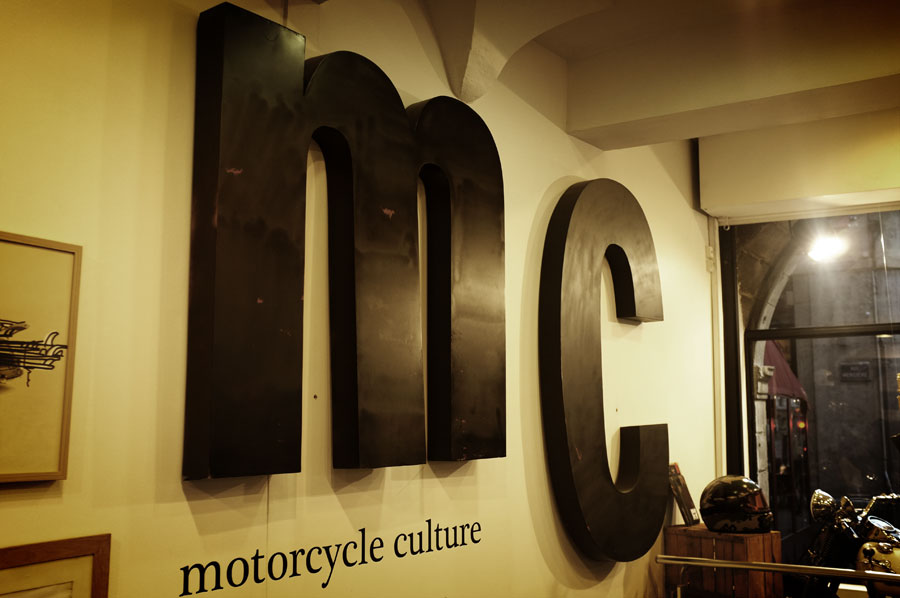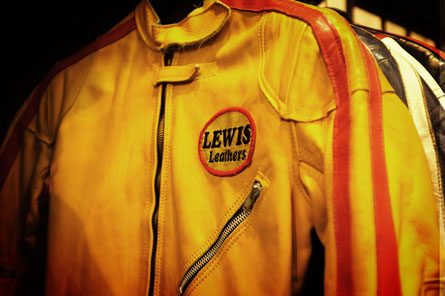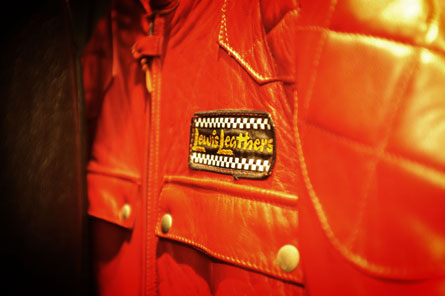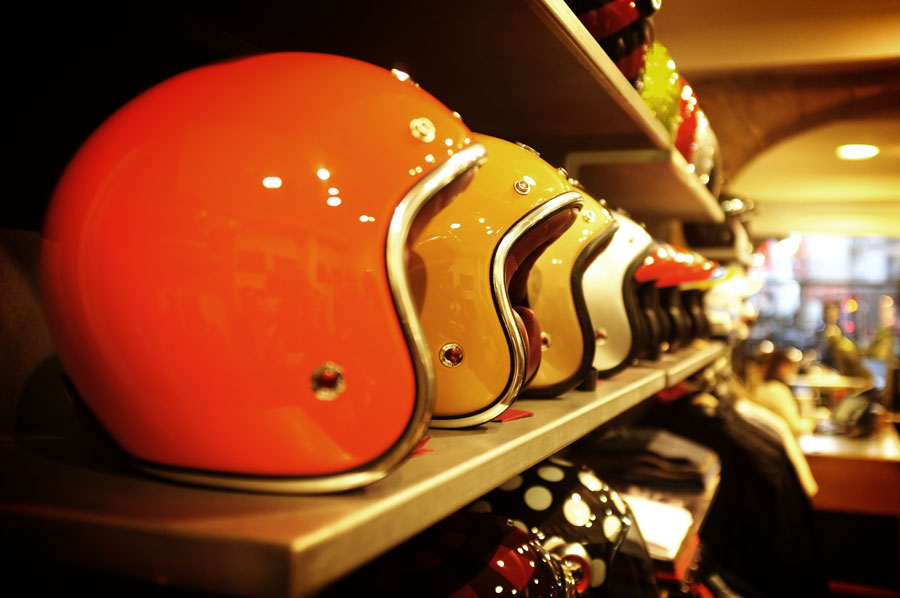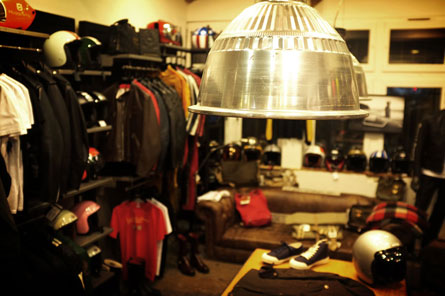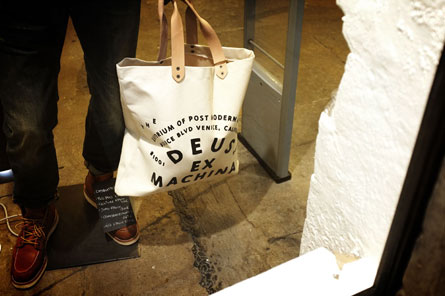 Boul'dingue
Amazing record store... I think first time I visit it was 15 years ago and coming in and you feel back in the end of the 80's...
www.bouldingue.fr
. 8 rue du Palais de Justice . 69005 Lyon
04 78 38 03 97 . Open everyday 10 AM to 12.30 PM / 2.30 PM to 7 PM except on tuesday morning !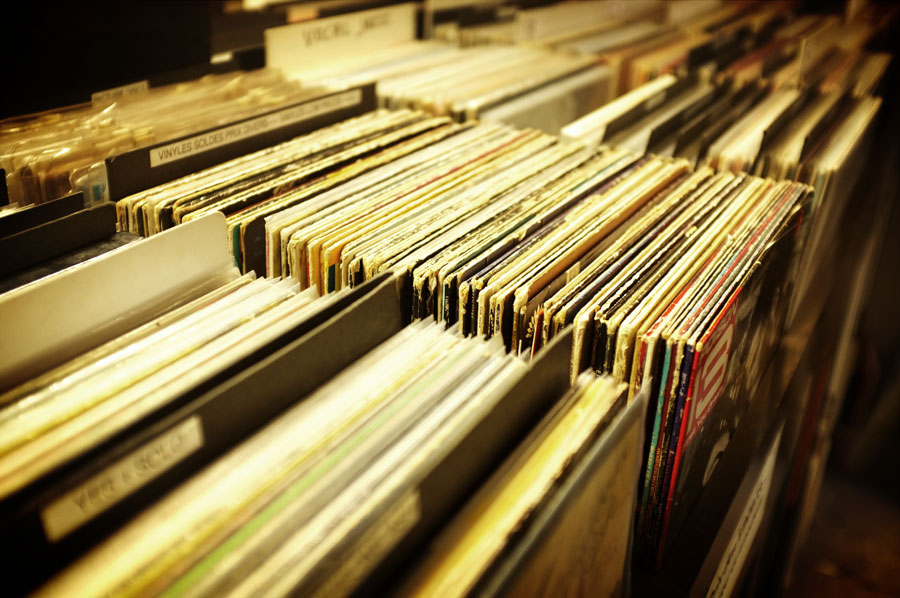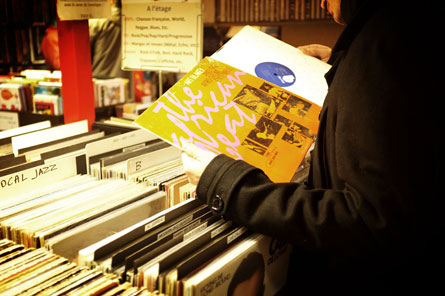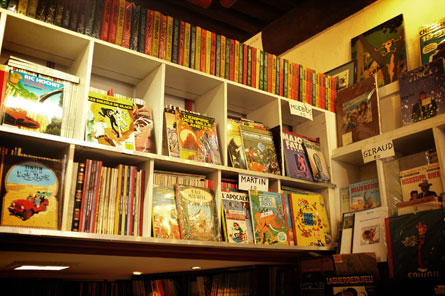 After you visit Boul'dingue, take a look in the old street to see this kind of amazing things... and eat some famoys "Lyon sausages" !!!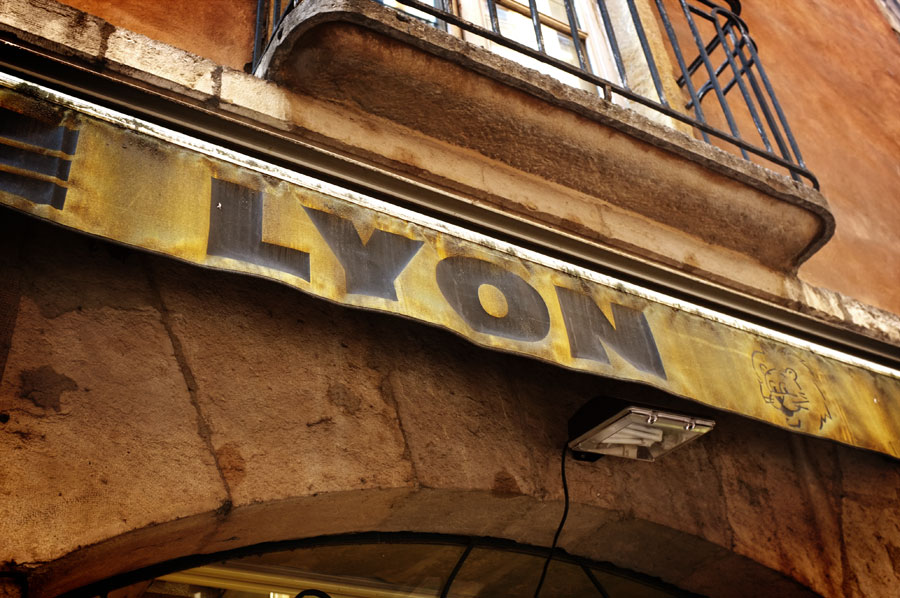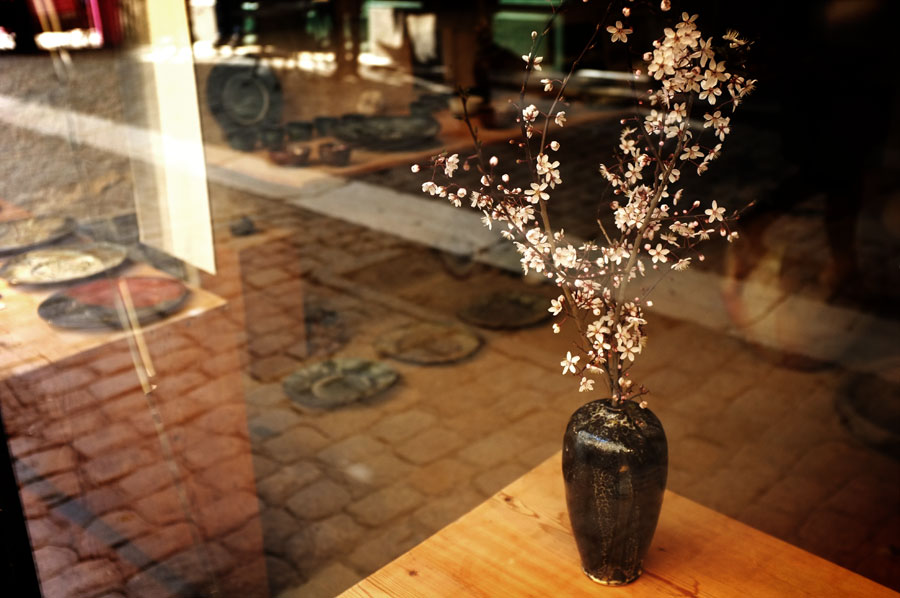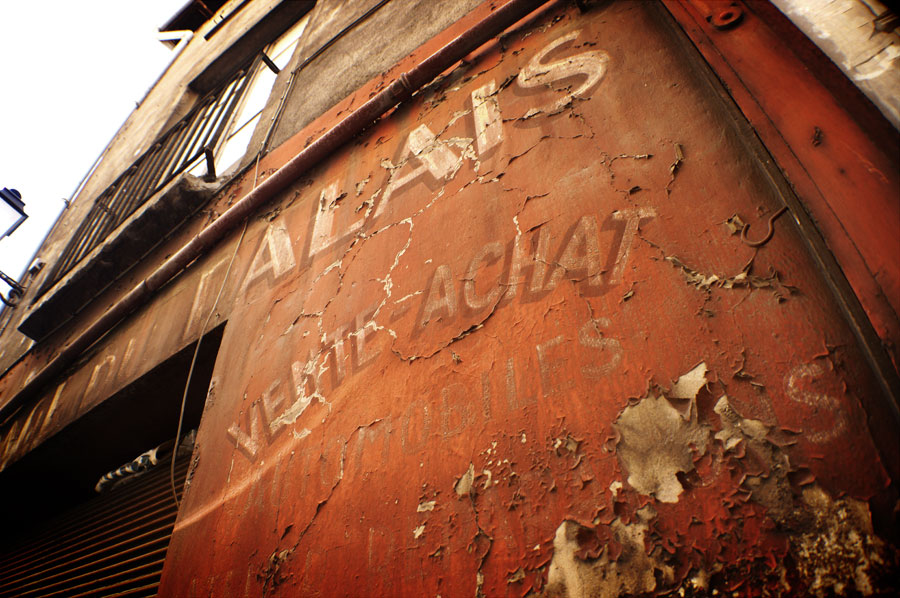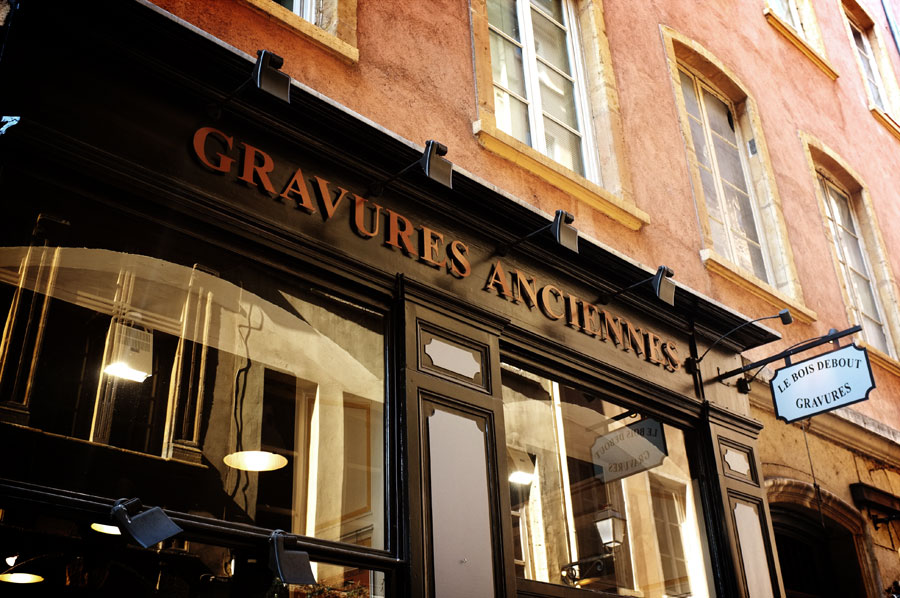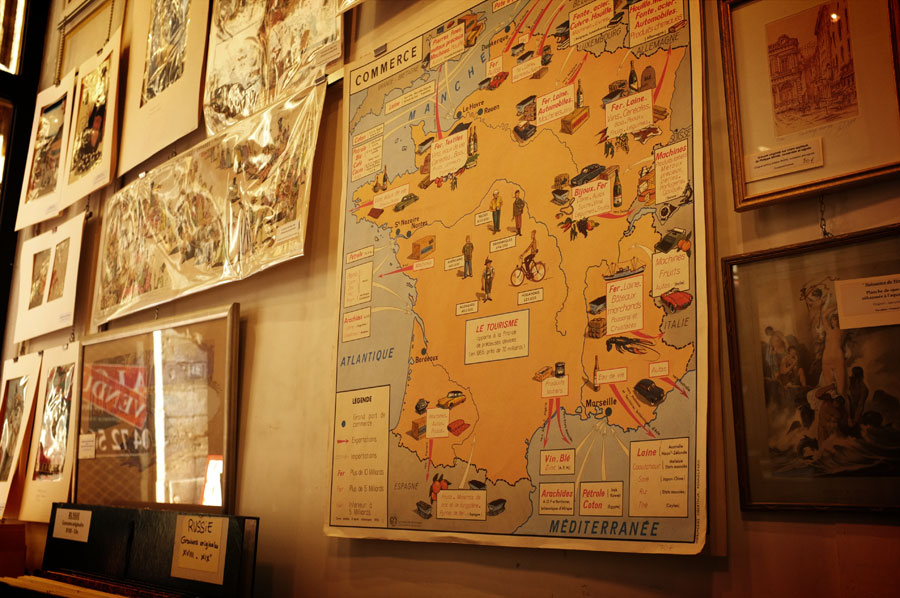 ---
It was a great week end ! Cooking, walk in vinyards, found an abandoned house in my village, wake up early on sunday for fleamarket, do a shooting in the amazing guest house "Les sardines aux yeux" bleus...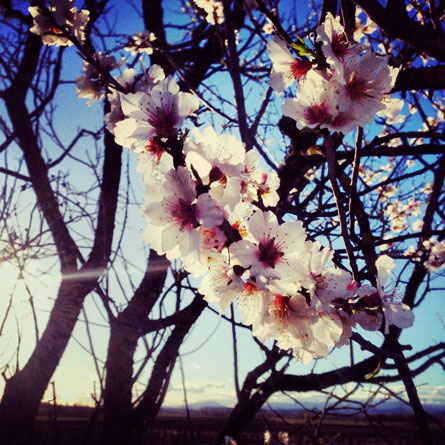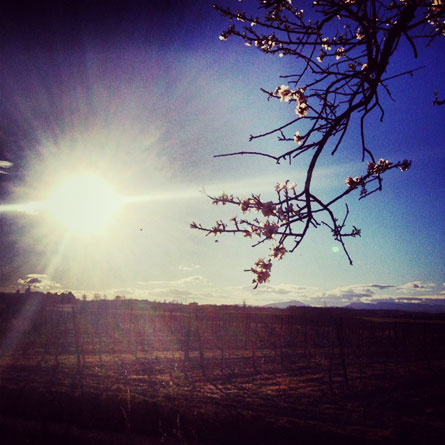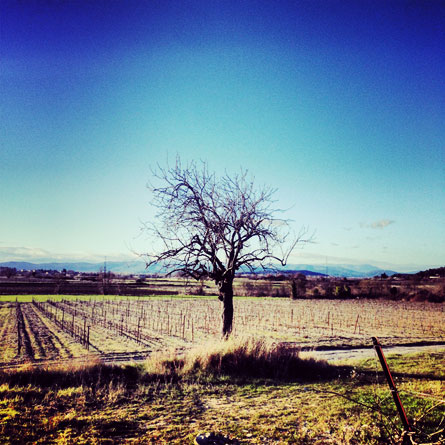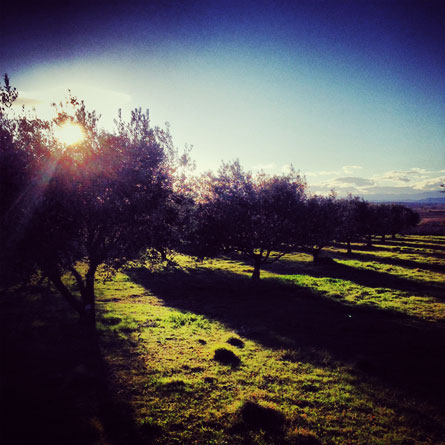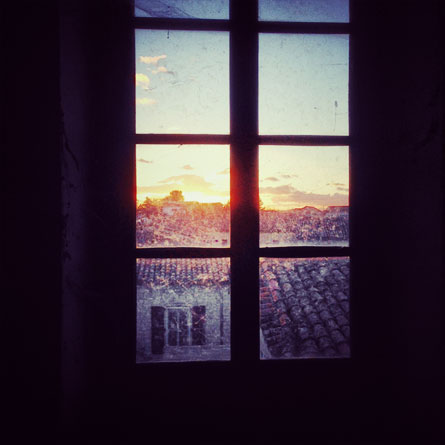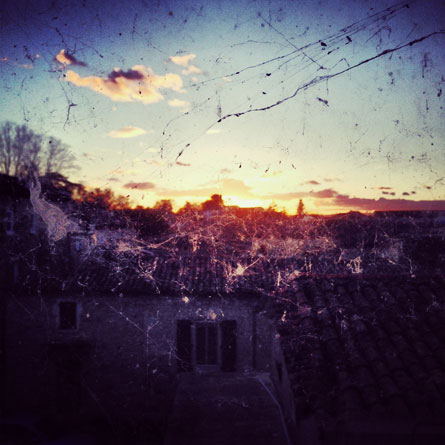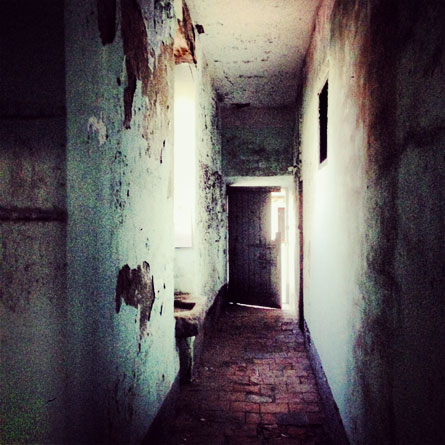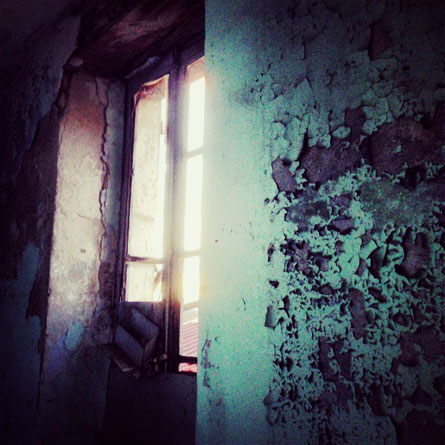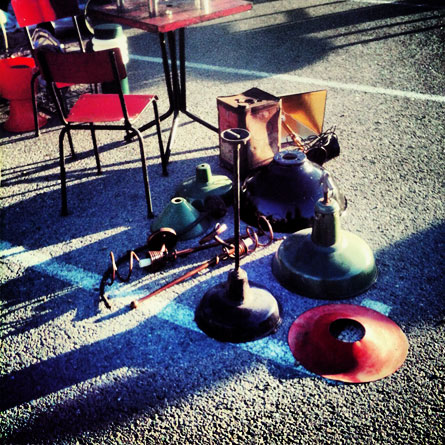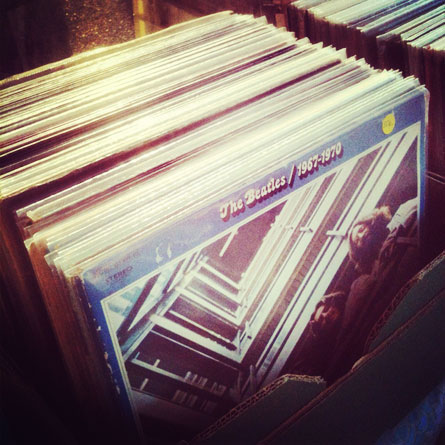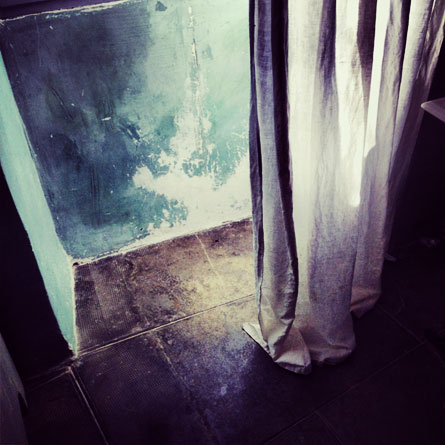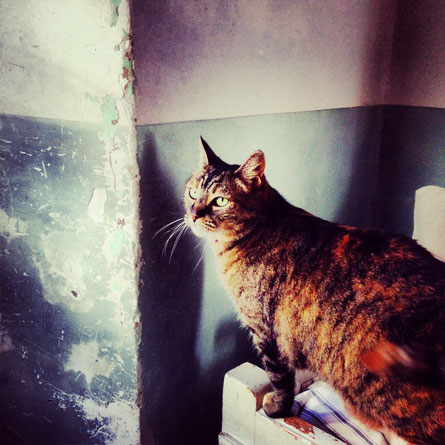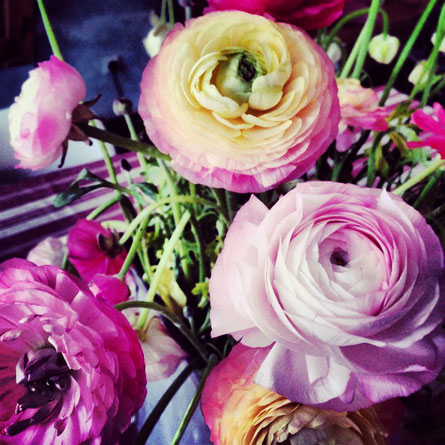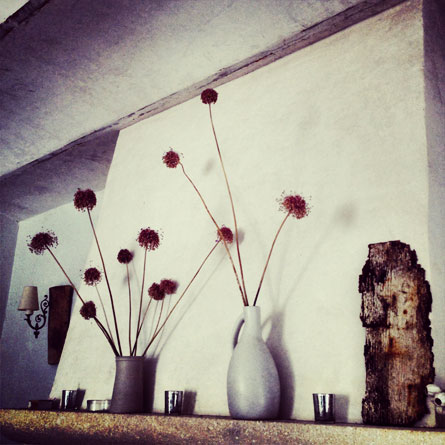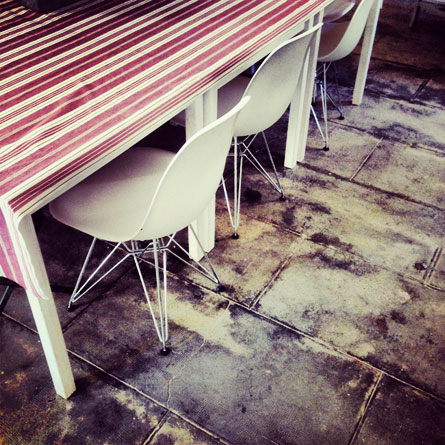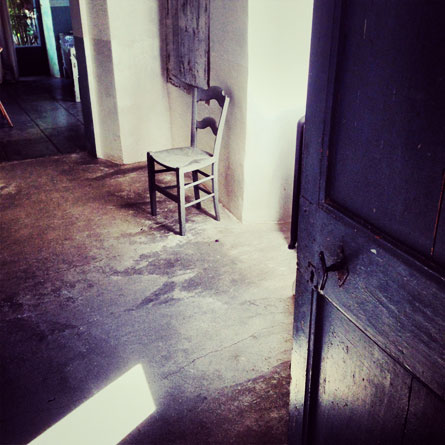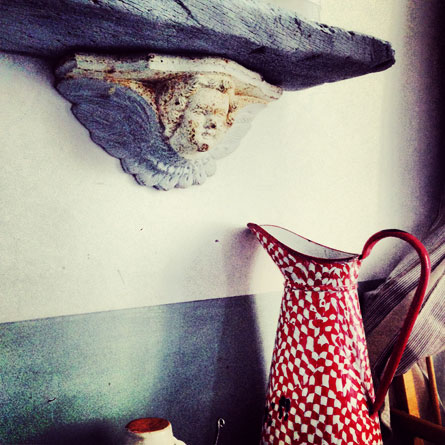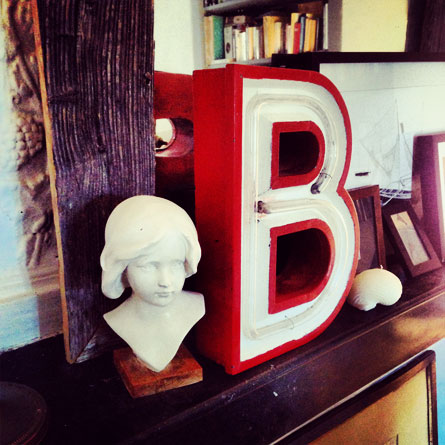 ---
---
---